If you feel the hectic urban life is starting to wear you down, a short vacation to Borneo is exactly what you need to rejuvenate yourself! Imagine relaxing somewhere with gorgeous rainforests, beautiful sunsets, and stunning islands—and the best part is that Sabah and Sarawak have all the perfect holiday escapades for your well-deserved break! This article will highlight the unique and captivating qualities of Sabah and Sarawak, showcasing why Sabah and Sarawak should be at the top of your travel itinerary. Whether you're planning a family getaway, romantic couple trip, or even a corporate event, these treasure troves offer something for everyone and promise you a memorable experience.
1. Borneo Is Easily Accessible from Singapore Airport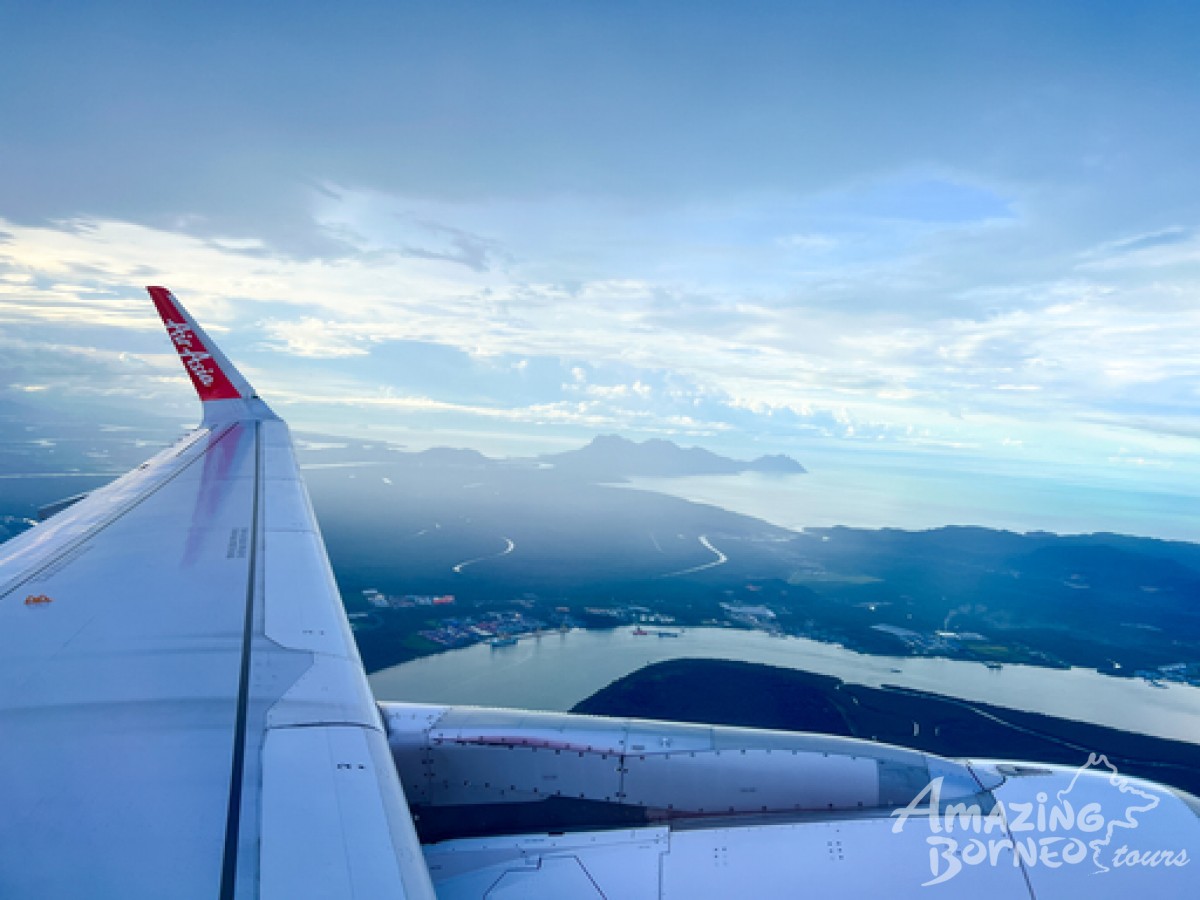 Embark on an incredible journey to Sabah and Sarawak, located just a stone's throw away from Singapore. Unlike the other countries that require long-haul flights, all you need to do is just to hop on a 2.5-hour direct flight and you will be amazed by the diverse and stunning array of travel destinations all located on the land of Borneo. Currently, there are 8 weekly flights operated by AirAsia and daily flights run by Scoot between Singapore and Kota Kinabalu, the capital of Sabah. For Sarawak, there are 11 weekly flights by AirAsia, daily flights by Malaysia Airlines, and daily flights by Scoot connecting Singapore and Kuching. On top of that, from 1 August 2022, all travellers are permitted to enter Malaysia, regardless of their COVID-19 vaccination status. All travellers are no longer needed to undergo pre-departure or on-arrival COVID-19 testing, which further enhances the convenience and eases of travel for passengers.
2. Reconnect with Nature at Prominent World Heritage Sites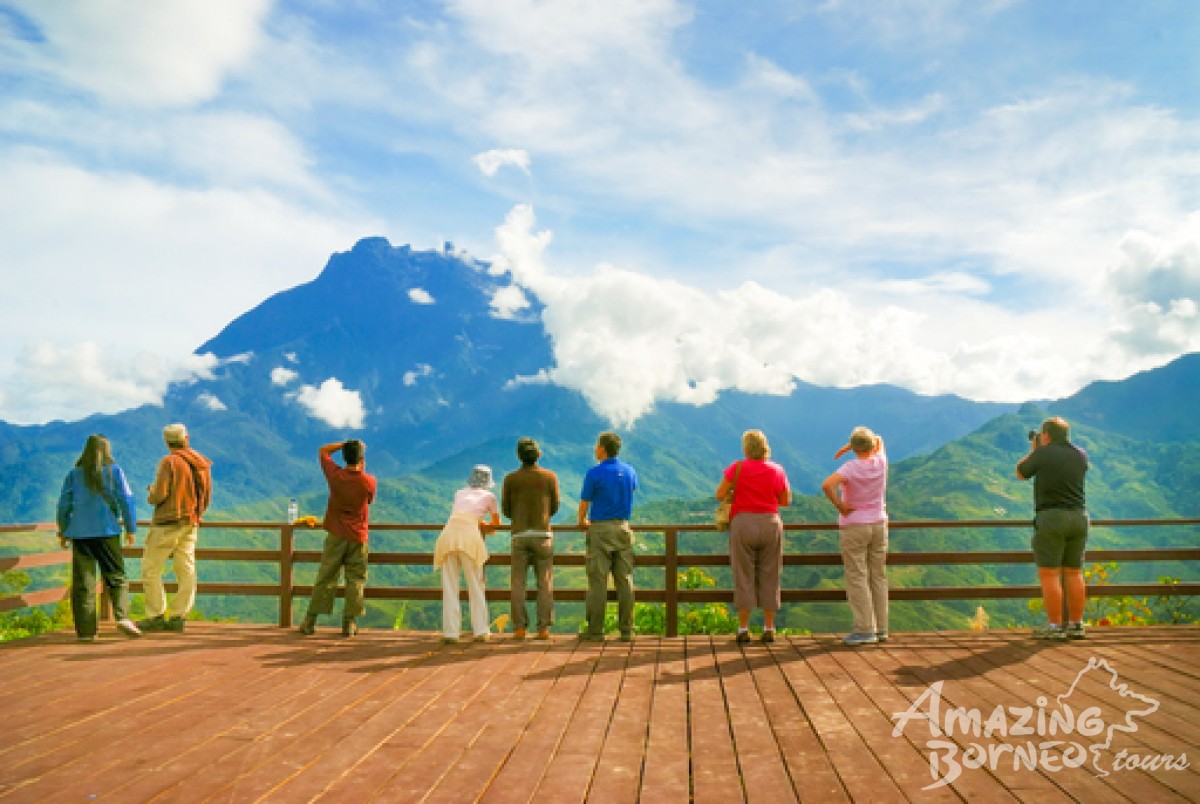 Kinabalu National Park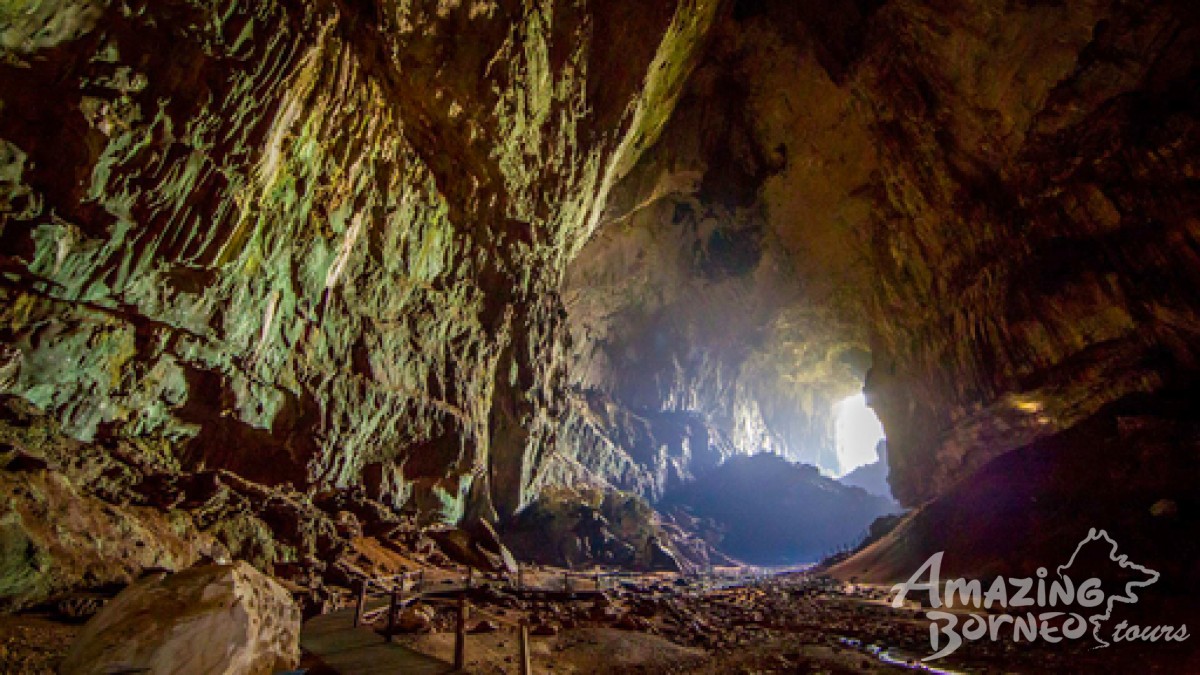 Dear Cave in Gunung Mulu National Park
Whether you're a hiker, birder, or simply looking for a chance to reconnect with nature, Sabah and Sarawak offer a truly unique and unforgettable experience that you won't find anywhere else in the world. Head to the stunning Kinabalu National Park in Sabah and the famous Gunung Mulu National Park, the two UNESCO World Heritage Sites to experience the natural beauty and biodiversity that these parks have to offer. If you are seeking a wildlife adventure of a lifetime, Kinabatangan River, Danum Valley, or Tabin Wildlife Reserve in Sabah are the perfect destinations for you (check this video out to decide which ones do you want to go to)! For more natural hotspots, feel free to click this article and this article to unearth the natural havens in Sabah and Sarawak! With so much to see and do, Sabah and Sarawak are the perfect destinations for nature and wildlife enthusiasts looking for an off-the-beaten-path experience that will take them deep into the heart of Borneo's lush rainforests and diverse landscapes.
3. Explore the Stunning Islands and Exciting Water Adventures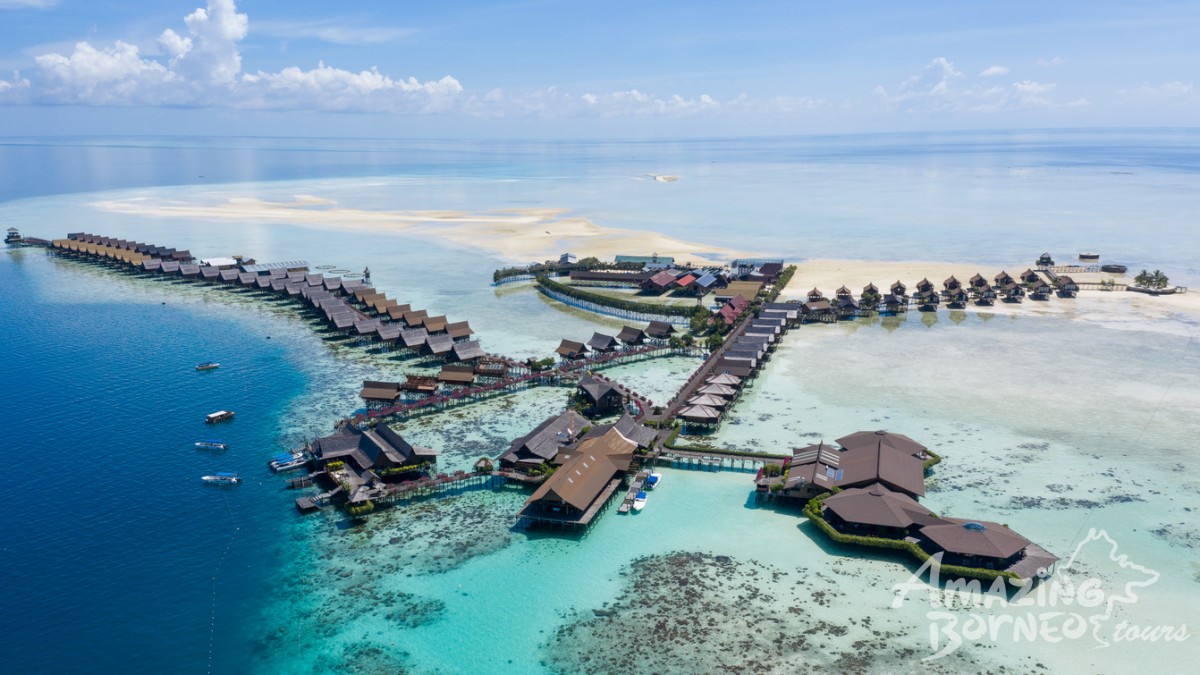 Kapalai Island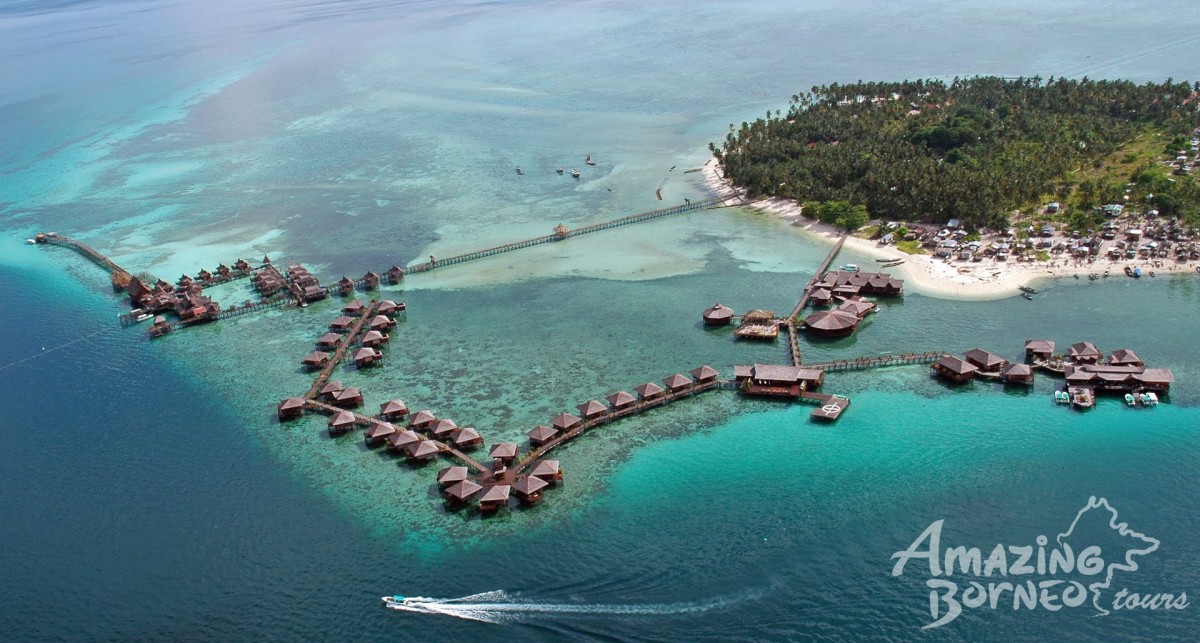 Mabul Island
Apart from the natural side, you can also explore the beautiful islands, beaches, and water activities in Sabah. There are over 390 islands in Sabah, many of which are blessed with incredible views rivalling those in the Maldives and the Caribbean. Enjoy the thrill of immersing yourself in the crystal-clear waters, white sandy beaches, and diverse marine life by doing island hopping or having a relax staycation at Semporna, where you can visit the gorgeous Mabul Island, Kapalai Island, Pom Pom Island, Mataking Island, and Lankayan Island. And since we're at Semporna, you definitely should not miss Sipadan Island for the world-famous dive sites. There are also plenty of choices for diving, snorkelling, and white-water rafting in other parts of Sabah, including the Tunku Abdul Rahman National Park (Malaysia's first marine national park), Layang Layang Island, Kiulu River, and Padas River. Whether you're an experienced diver or just looking for a new adventure, Sabah's diverse range of underwater and river activities will satisfy your thirst for adrenaline rush! Over at Sarawak, there are plenty of cruises that you can join. One of the must-do is the Irrawaddy Dolphin Watching Cruise in near Kuching, where you will get the chance to witness this elusive marine creature in its natural habitat, along with other wildlife, such as proboscis monkey, crocodiles and rare birds. And for some fun at the seaside, Bako National Park has a couple of secluded beaches for your enjoyment.
4. Explore the Remarkably Rich and Exotic Cultures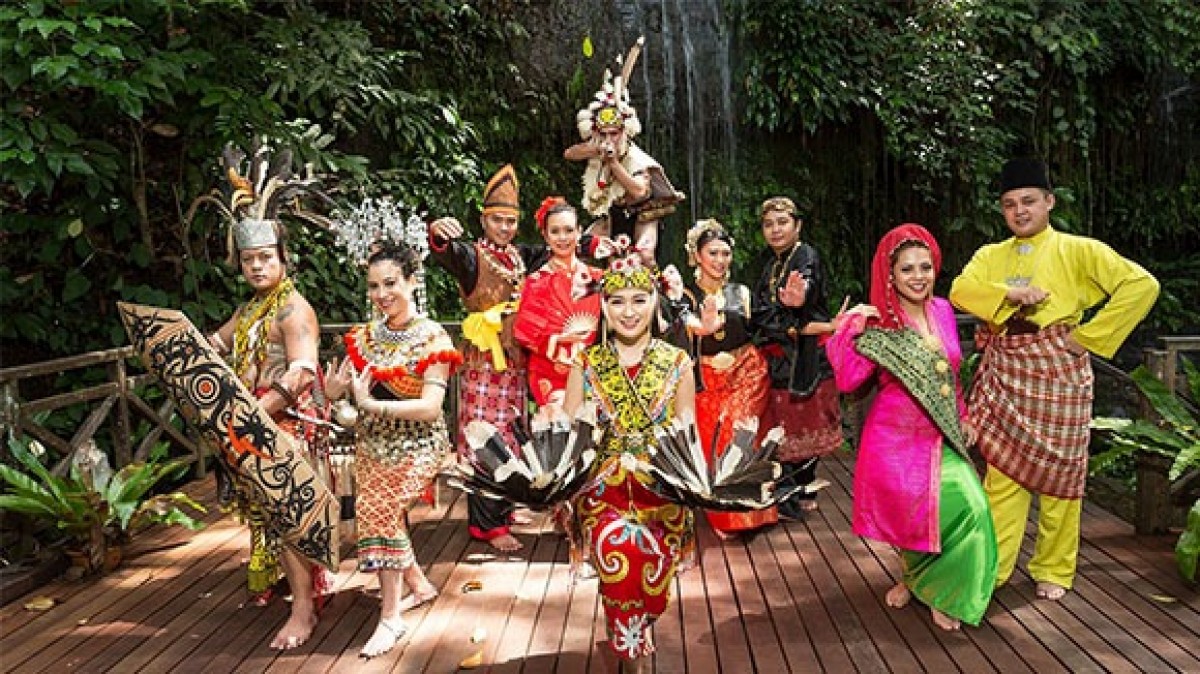 Sarawak Cultural Village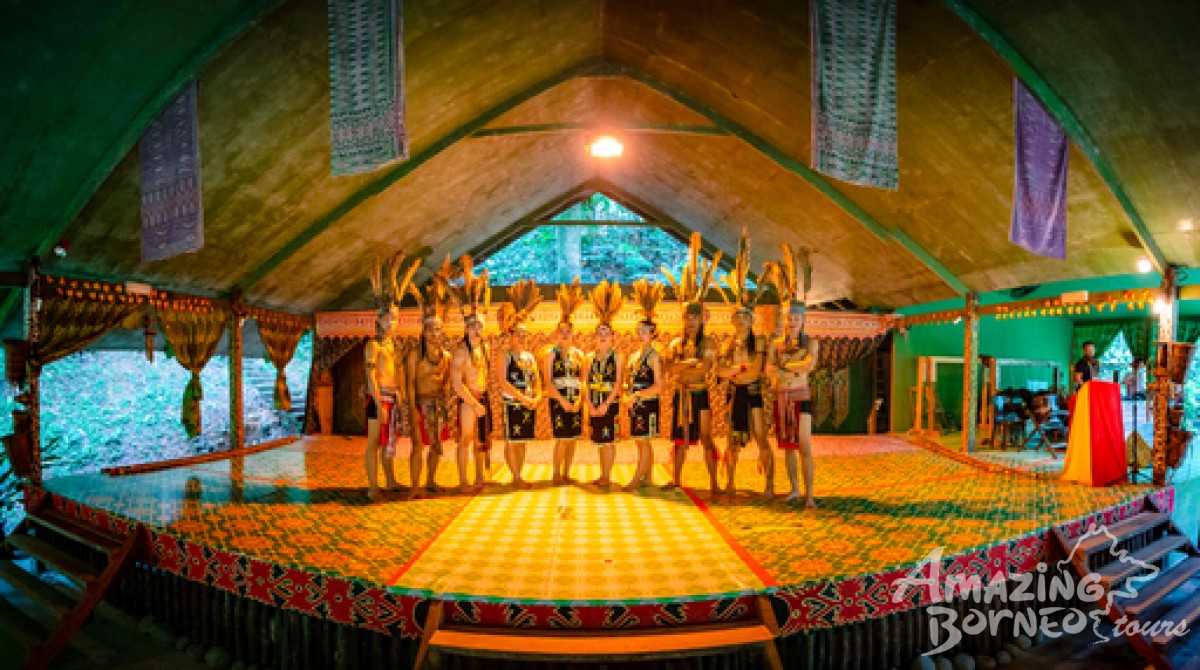 Mari-Mari Cultural Village
When one thinks of visiting a cultural village or attraction in Malaysia, the options in Sabah and Sarawak will most likely come to mind first. There is a high population of ethnic groups residing in Sabah and Sarawak, with more than 60 of them in both regions, creating a prominent cultural mosaic in Malaysia. In Sabah, you can visit to Mari-Mari Cultural Village, Monsopiad Cultural Village, and Borneo Cultural Village to gain a basic insight into the indigenous tribes' cultures and mystical beliefs. In Sarawak, the most frequently visited cultural spots are Sarawak Cultural Village, Annah Rais Longhouse, , which provide an exciting immersion into the local traditions and lifestyle. The Borneo Cultures Museum in Kuching should also be on everyone's travel bucket list. Newly opened in 2022, it is the biggest museum in Malaysia, offering visitors an immersive experience with interactive content and digital facilities!
5. Savour Delicious Local Cuisines such as Fresh Seafoods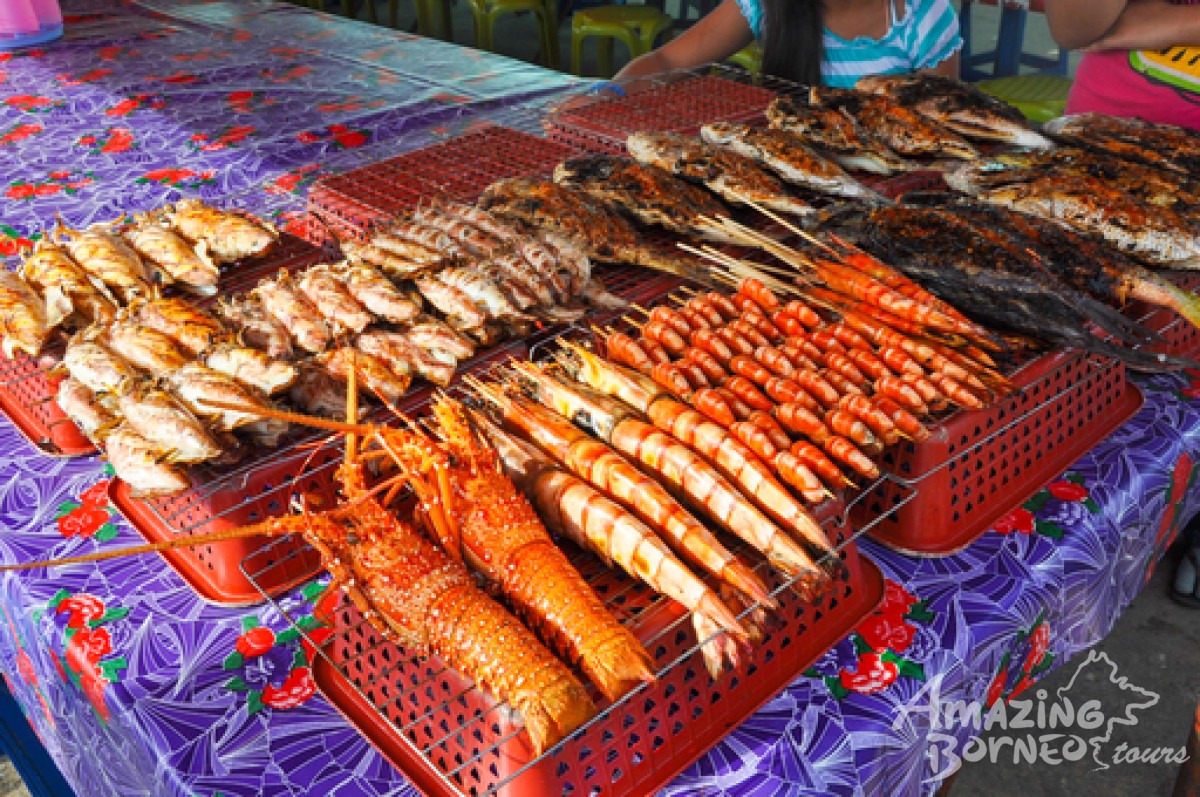 Freshly Grilled Seafood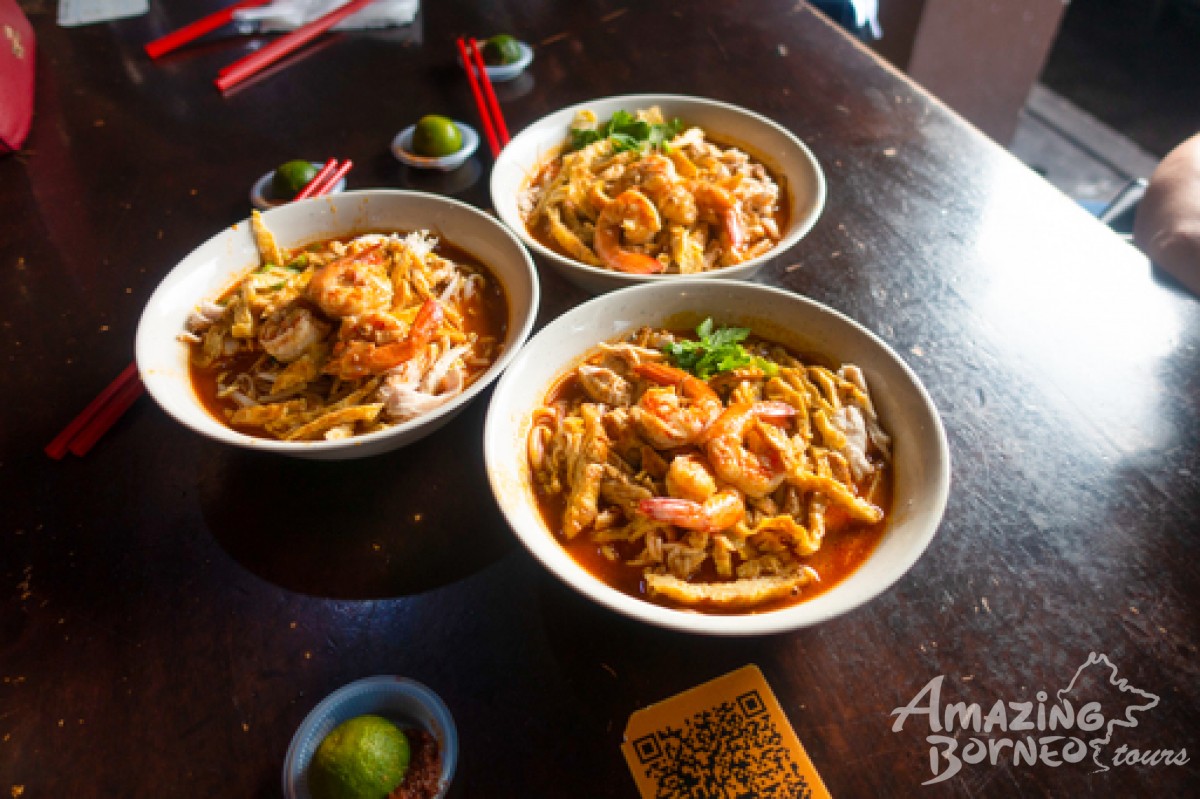 Sarawak Laksa
From local eateries to street markets, Sabah and Sarawak offer a wide range of unique and authentic local cuisines that will tantalize your tastebuds! Sabah delicacies, especially on the west coast, are famous for the different noodle varieties, including Ngiu Chap (beef noodles), Sang Nyuk Mee (pork noodles), and Tuaran noodles. And since many of Sabah's cities and towns are location along the ocean, fresh and cheap seafood are extremely easy to find here. Check the Kota Kinabalu Food Directory out for more! When you visit Sarawak, the scrumptious Sarawak Laksa, Kolo Mee, and layer cakes await you to indulge! And the best part? You don't have to break the bank to enjoy these mouth-watering delicacies, as most of them are affordable! The local markets in Sabah and Sarawak are also great places to feel the local vibes, sample different local foods, and interact with the locals. We suggest visiting Gaya Street in Kota Kinabalu and Siniawan Night Market near Kuching for the best market experience.
For more recommended Sabah tour packages, click HERE to learn more!
For more recommended Sarawak tour packages, click HERE to learn more!