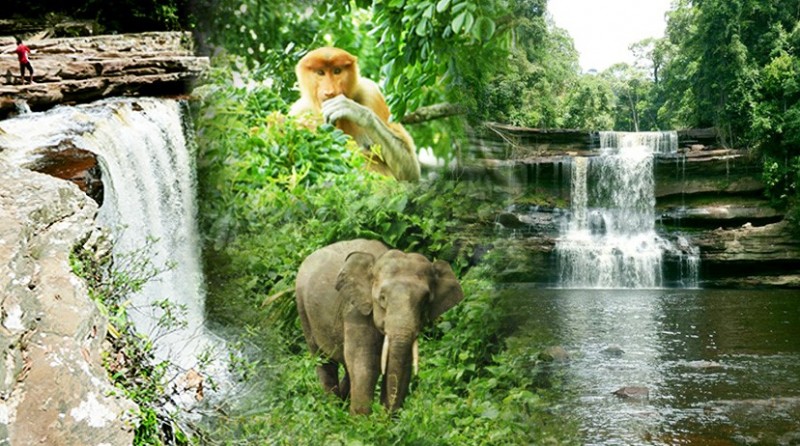 Borneo is known as the Third Largest Island in the World, it's also known as that 'bizarre corner of the world' one goes to get face to face with Mother Nature at her most finest. From World's largest cave passage, way up to the World's tallest tropical tree and down to the World's smallest elephant species-- Borneo tempts you with a beckoning blend of equal parts strange and splendid. It's alot to digest, especially if you're trying to whip up an itinerary that'll give you the best bang for your buck. But fret not, we did much of the homework for you by narrowing it down to these 5 hotspots :
1. Going Underground & Up high @ Mulu National Park, Sarawak.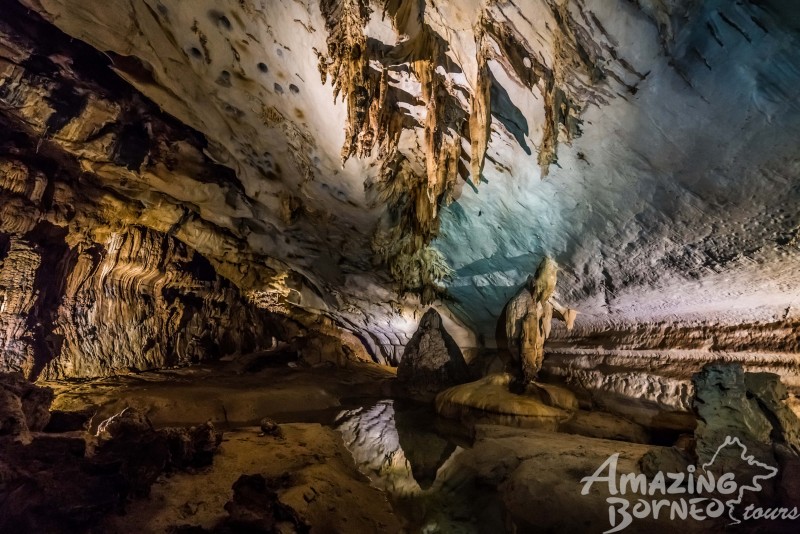 If your ideal getaway involves exploring epic caves and then snuggling up with the kind of scenery that looks like a page straight out of the Jungle Book, Mulu National Park beckons your gaze.
Mulu is dominated by three mountains – Gunung Mulu (2,376 m), Gunung Api (1,750 m) and Gunung Benarat (1,858 m). Yet many of Mulu's greatest attractions lie deep below the surface. And if you didn't already know, hidden underneath the forested slopes of these mountains is one of the largest limestone cave system in the world.....
MULU CAVES:
Mulu's four show caves sums up the sheer beauty that make up Gunung Mulu National Park, a truly remarkable and highly significant UNESCO World Heritage Site breaking records with the world's largest cave passage (Deer Cave), the world's largest natural chamber (Sarawak Chamber), and the longest cave in Southeast Asia (Clearwater Cave). All of the show caves can be visited as day trips from the Park HQ and are delightfully accessible by raised plank-walks and well lit paths, whilst Clearwater Cave and Wind Cave are only accesible by longboat up the Melinau River.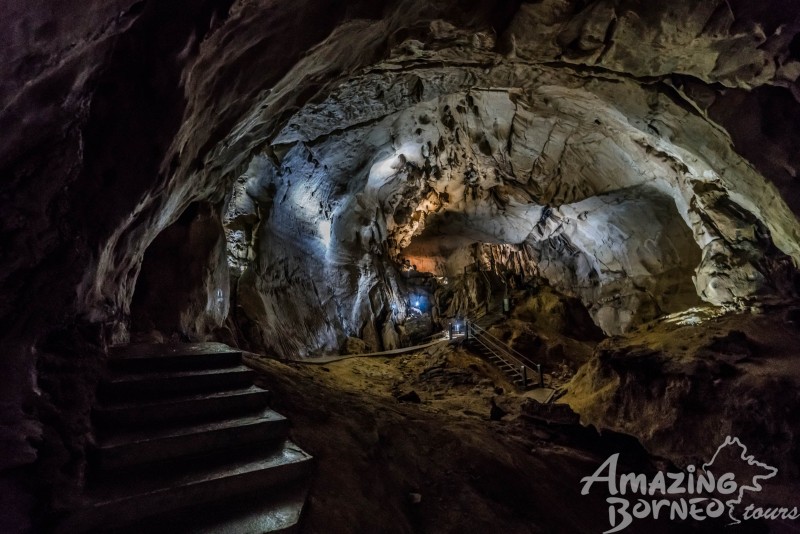 When in Mulu National Park, the caves are not the only outstanding feature. Mother Nature certainly knows how to grab our attention with her sculpturing skills, and when paired with Borneo's unique topography, dramatic limestone outcrops happen. The most striking example of this would be Sarawak's 'Gunung Api', home to one of the world's most spectacular chunks of limestone karst......
MULU PINNACLES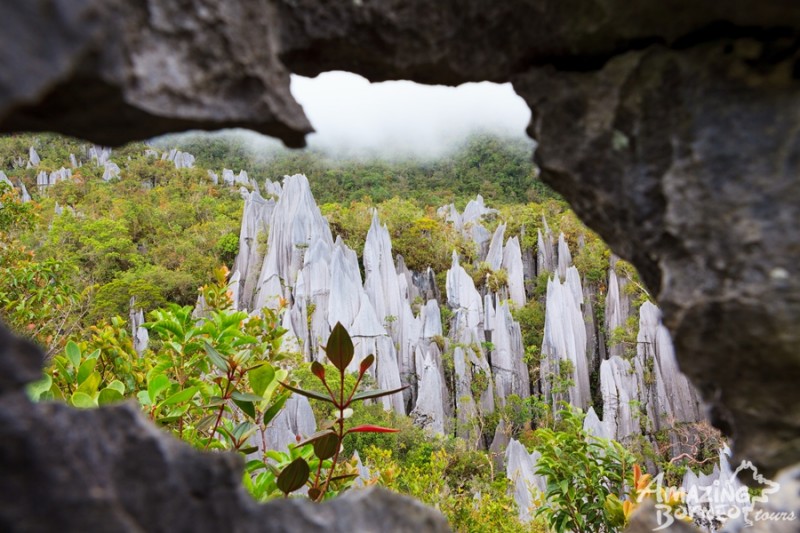 A 3Day 2Night trek leads you to the famed Mulu Pinnacles for avatar-esque scenes like this at 4,000 feet.
Carved by rainfall, the Pinnacles of Mulu is a real-life postcard from the past gifted to the present, capturing centuries of water erosion that has dissolved rocks into razor sharp ridges (some as high as 50 meters!) jutting towards the sky and overlooking jungle tangles of Mount (Gunung) Api. Witness all the avatar-esque views it has to offer with a 3 Day 2 Night trekking adventure bringing you all the way up to 4,000ft for a stunning vantage point overlooking the Pinnacles.
2. Easy nature walks @ Kinabalu National Park, Sabah.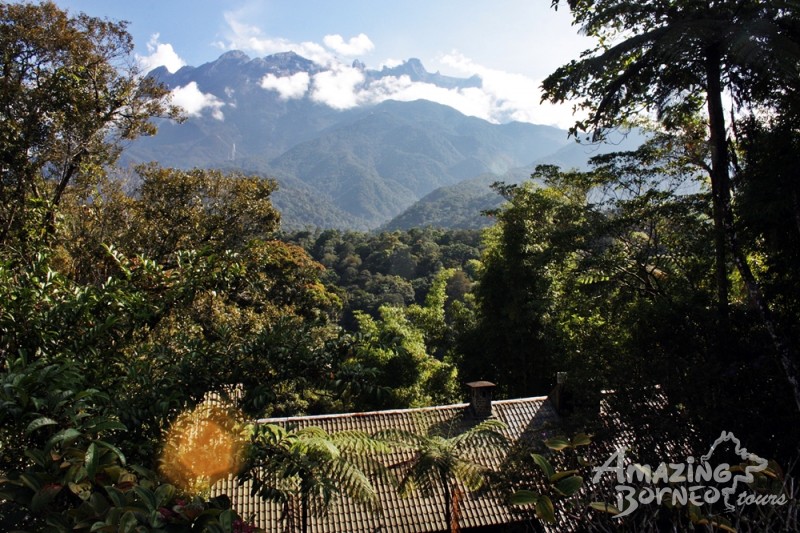 Kinabalu National Park is Malaysia's first UNESCO World Heritage Site, floristically fantastic with an estimated 5,000-6,000 vascular plant species and identified as a globally important Centre of Plant Endemism. Set at 1,500m above sea level, this 754sq kilometer park features one the Tallest Mountains in all of South East Asia as its center piece, Mount Kinabalu-- rising at 4.095.2m with cloud-hugging peaks that catches breaths, enchants eyes and shading valleys below…. a sight to behold from Kinabalu National Park on a clear day.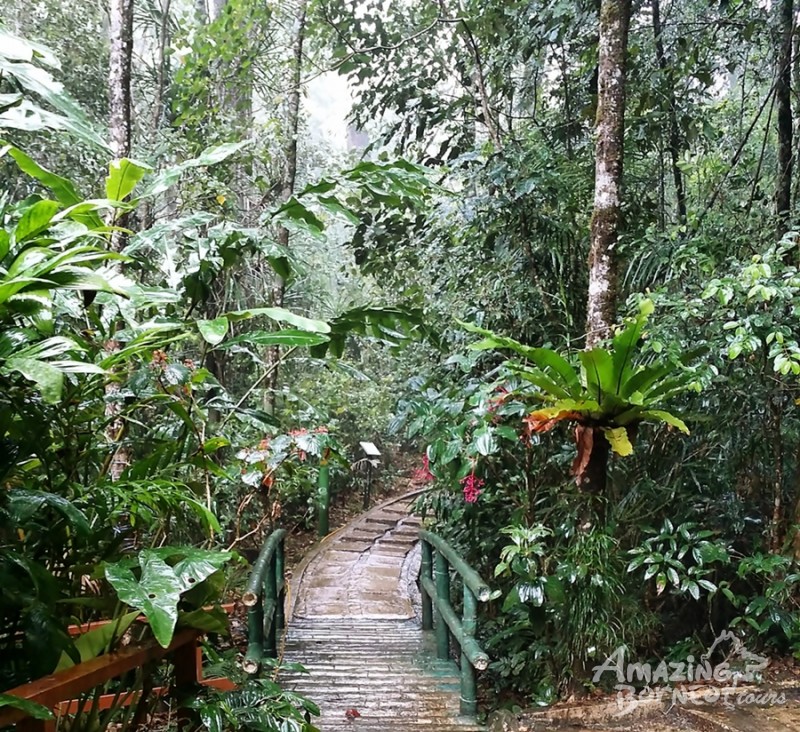 Fact : Tropical mountains have an exceptionally high bio-diversity, where extraordinary number of species occur with high levels of endemism... Mount Kinabalu is one globally outstanding example —10 out of 36 species of Pitcher Plants, 746 species of Orchids, 50 out of 600 species Ferns found only on Mount Kinabalu, and no where else in the world— yup, evolution has reached pretty spectacular levels of sophistication here. With the astonishing variety of flora & fauna that crosses the four very unique climatic zones of Mt.Kinabalu, the results are fascinating. But unless you're a trained botanist, it'll probably take awhile before u spot any of these rarities in the wild-- thats why Kinabalu Park has set up the Botanic Gardens, where many of endemic species of Mt.Kinabalu has been transplanted there for us to embrace the beautifully complex world surrounding us. A must for Orchid-lovers!
For easy nature walks, a number of trails are scattered thorughout Kinabalu National Park, varying in length, from 20 minutes to 2-3 hours. Visit Kinabalu National Park & Poring Hot Springs on a Day Tour!
3. Danum Valley Conservation Area, Sabah-- Where time stood still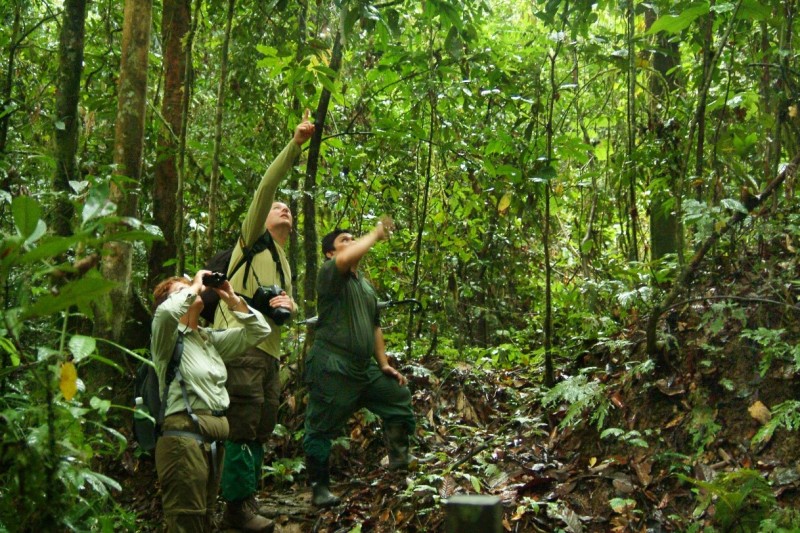 A Class 1 Forest Reserve that's almost alien to modern civilization, Danum Valley is a prime spot to experience Borneo's wild nature in all its untouched splendor. This 438 square kilometer tract of relatively undisturned lowland dipterocarp forest throbs with a tremendous concentration of wildlife-- over 340 bird species,200 species of trees per hectare, 72 species of reptiles, 124 mammal species, 56 species of amphibians--making the rest of the world seem mediocre.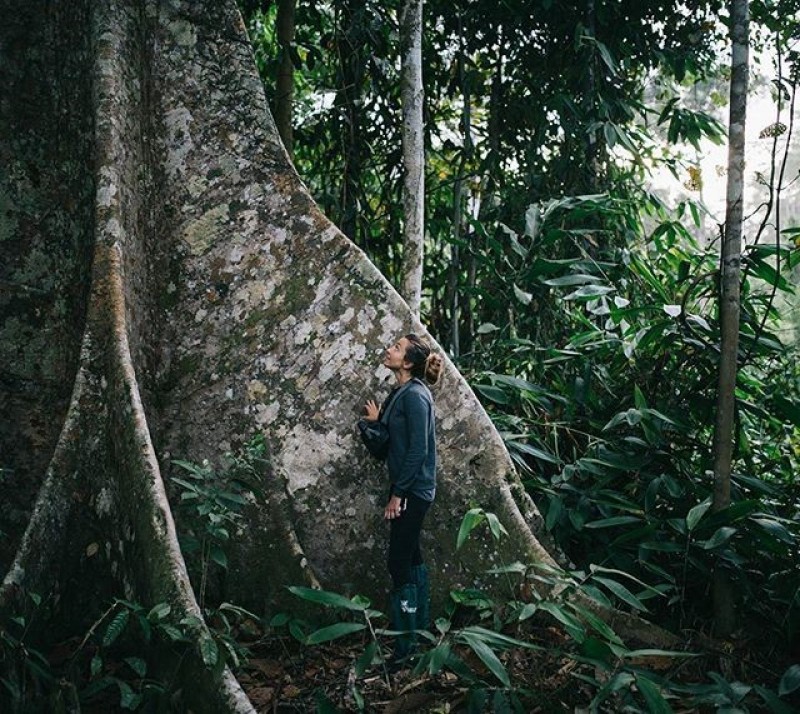 Besides the wildlife, giant trees too! | @paulinawierzgacz | Instagram.com
Borneo Rainforest Lodge, Danum Valley.
Snuggled within an ecosystem of unparalleled size, beauty and diversity and wrapped by the sounds of the surrounding nature, Borneo Rainforest Lodge ushers you straight into the wilds of Borneo; where you bask in luxurious comfort with an undisturbed primary rainforest literally at your doorstep ─ the rustic-international standard lodge does make anyone wonder how luxury can exist deep in the rainforest!
Throbbing with birdlife, Pygmy Elephants, Orang Utans, Gibbons, Sambar Deers, Clouded Leopards, Palm-sized spiders… you're granted front seat views to Borneo's most premier wildlife. With excellent guides, well-carved trails and well chalked out itineraries, Borneo Rainforest Lodge is ideal for any nature enthusiast seeking an elevated and educational wildlife experience. Spend your days on nature trails and when night falls, go on a wildlife safari unveiling the secretive world of Borneo's nocturnal creatures. Tarantulas, spiders and elephants galore.
One of the highlights of Borneo Rainforest Lodge is the Treetop Canopy Walkway, where a true sense of the expanse and beauty of the rainforest really unveils itself bare before your eyes.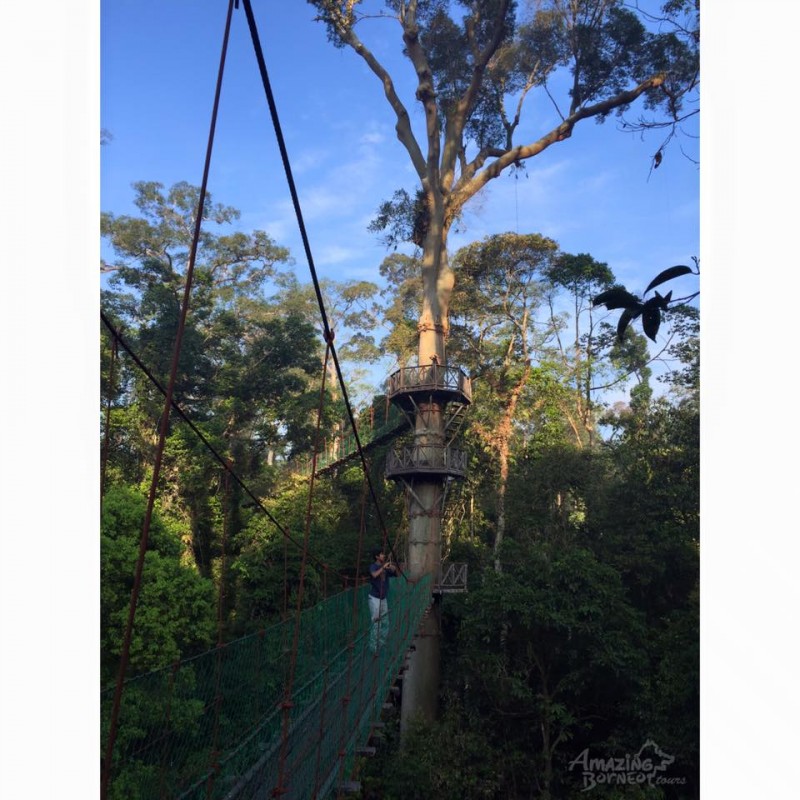 The Tree Top Canopy Walkway made it to World Geography's list of World's Most Amazing Treetop Walkways, complete with multiple viewing platforms that spans 300m in length and stands at 26m at the highest point, tall enough for an unobstructed up-close view of the 130 million year old virgin jungle's canopy that will leave you spellbound. That, and tubing down the Danum River to catch glimpses of Samba Deers and so much more.
Lace up those trekking boots, step out of the 21st century and tune-in to the wild-side : Danum Valley Packages
4. The Lost World of Sabah : Maliau Basin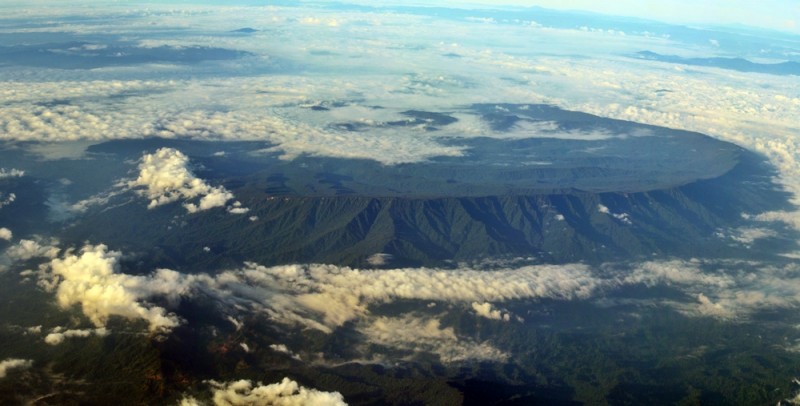 Image by : @MurphyNg | MySabah.com
There is a pull of primordial intrigue that comes from South Central Sabah… it echoes from a saucer-shaped basin of rainforest hemmed in by mountains, surrounded on all sides by steep and forbidding slopes, foreign to civilization and unnoticed by the world until a pilot almost crashed into it's walls in 1947 ─ MALIAU BASIN… An Eden, lost and found. or some would say, Jurassic Park, without the Dinosaurs.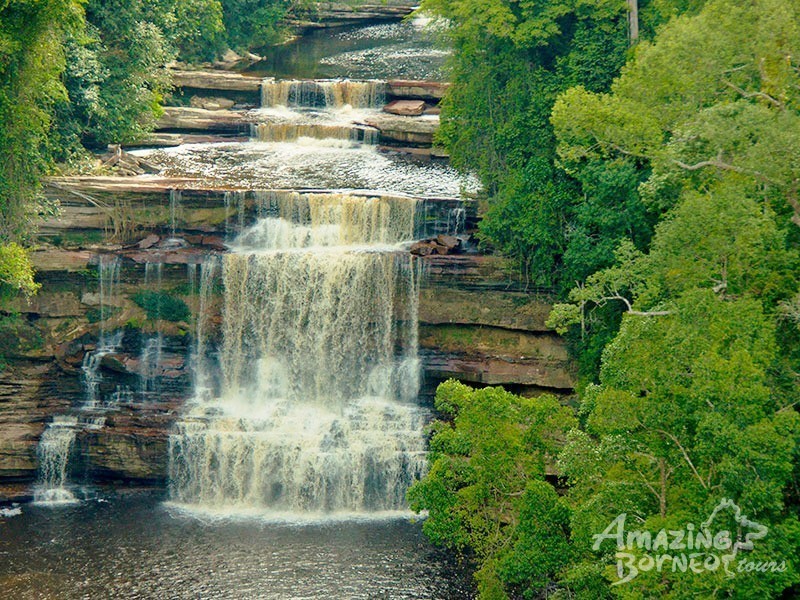 seven tier waterfall of Maliau Basin
Maliau Basin is a completely self sustaining ecosystem of glorious 7 tiered waterfalls, 1,900 plant species, unique mammals, majestic Agathis trees, fossilized marine gastropods and a Lake shrouded in myth and legends of a dragon-- it's almost home to the World's Tallest Tree, The Yellow Meranti Tree, standing strong at a whooping 89.5meters.
Being an isolated haven surrounded by steep ridge walls rising over 1, 675 Meters above sea level, much of its region is left completely wild and unexplored. However, one third of Maliau is open to visitors, with 70km of marked trails. A 5-Day trip offers you the opportunity to experience the raw beauty of this place through activities such as night drives, jungle trekking, bird watching and waterfall swimming. Getting there is no simple task, but it's already an adventure in itself. Keen explorers will have to venture overland from Kota Kinabalu to Keningau (2 hour drive), then hop on a 4x4 cruiser for another four hour drive through gravel roads and into Maliau Basin Conservation Area. The journey then continues with a one a half hour drive to Maliau Basin Studies Center where you will register and check-in to your accomodation. But trust us fellow nature lovers, when we say, its well-worth the journey. More info on Maliau Basin Packages here.
5. Orang Utans & Wildlife River Safaris @ Sandakan, Sabah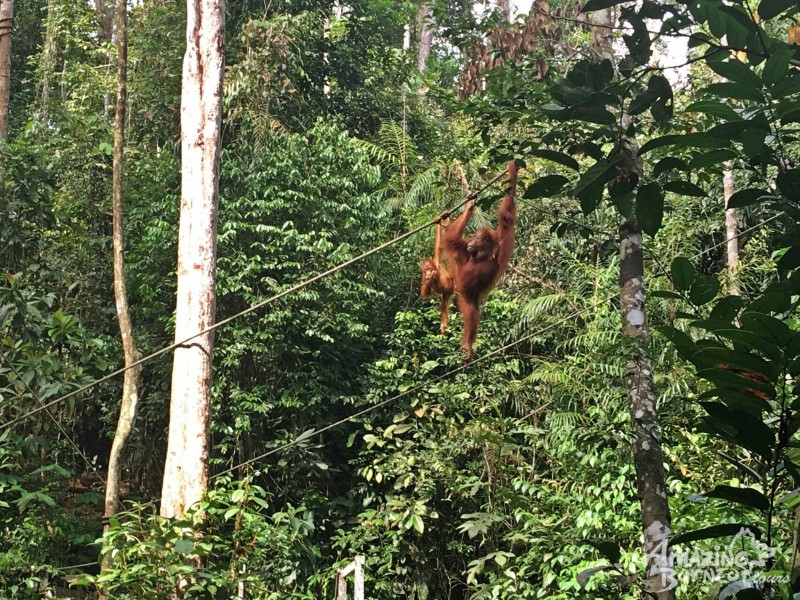 Second largest city in Sabah and born along the north-eastern seaboard of Sabah, Sandakan is the gate-way for eco-adventures. Though it lacks the cosmopolitan pulse of Kota Kinabalu, Sandakan throbs with the greatest concentration of wildlife in all of Southeast Asia.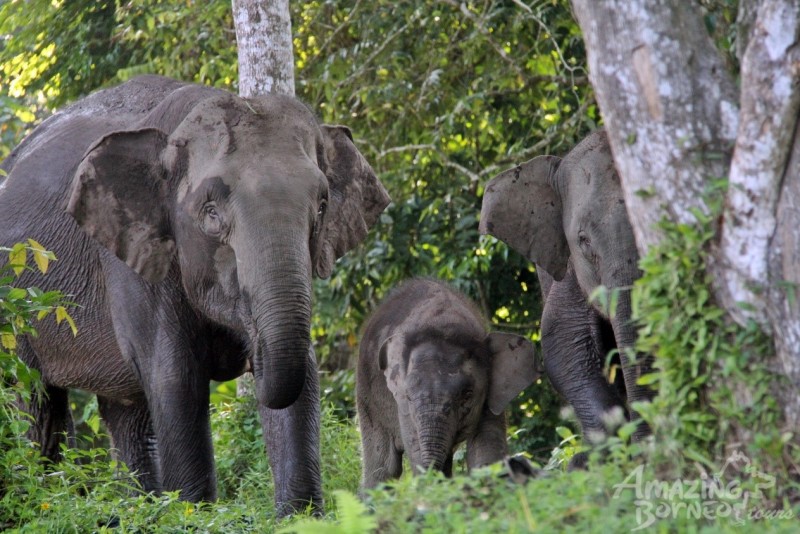 Sandakan offers a combination of wildlife, river excursions and fascinating geological features. A 2 or 3 Day itinerary can easily consist of you swinging by Sepilok Orang Utan Rehabilitation Centre to meet the protected primates that share 98.7% of our DNA, and then scooting on over to the mighty mangroves of Kinabatangan River in search of the elusive Proboscis Monkey or maybe even spy on some Pygmy Elephants by the river-bank. Sit around and take it all in? Not till you're done exploring the depths of Gomantong Caves.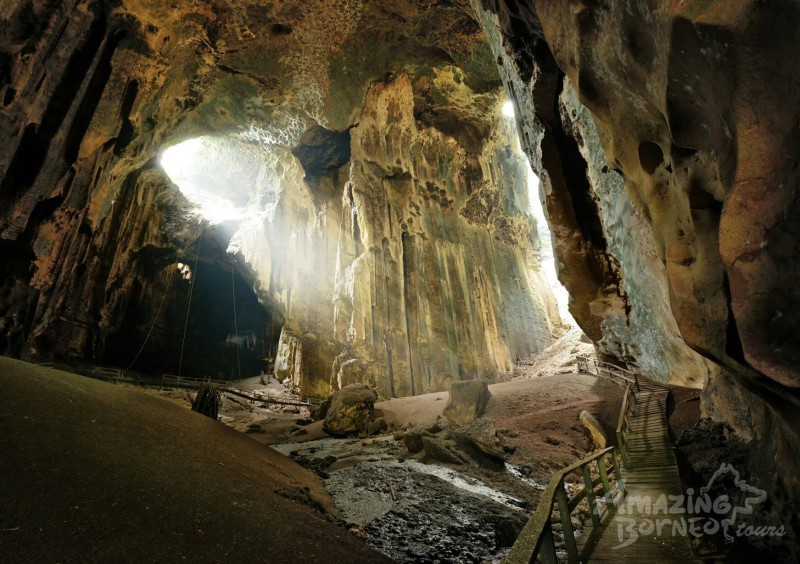 Kinabatangan River
Blessed with a naturally endowed hinterland, the Kinabatangan flows from its headwaters in southwest Sabah to the Sulu Sea east of Sandakan. The river flows through a remarkably varied terrain which include limestone caves, dryland dipterocarp forest, riverine forest, freshwater swamp forest, oxbow lakes and saltwater mangrove swamp--each contributing to the diverse concentration of watchable wildlife in the area.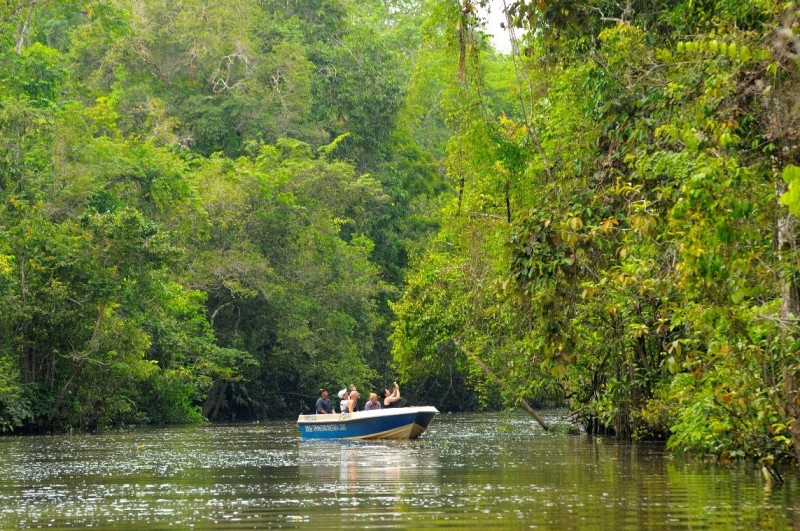 If you want to get off your computer and spot animals in the wild without much jungle trekking involved, the Kinabatangan river is one of the best places in all of South East Asia to do so. With a diversity of 1000 plant species, more than 200 bird species, 90 fish species and reptilian and 50 mammal species, here is where both Borneo and you're inner photographer really comes to life. Encounter wild primates such as Bornean Gibbons, pot-bellied Proboscis Monkeys, eight different kinds of hornbills, as well as families of dwarf elephants with dumbo ears--also known as Pygmy Elephants. Browse through the Sandakan itineraries we've put together here.
Related Articles :
BORNEO'S HOTSPOTS FOR NATURE-LOVERS PART II : Best of Worlds from Reef to Rainforest