It's no secret that the pressure borne by technology and its ever-popular yet demanding baby, social media, is ever-increasing. The need to disconnect is more powerful than ever and in no generation is this truer than in today's generation.
Nature provides this respite for us. Connecting with nature and knowing its grandeur has taken millions of years to achieve, one cannot help but feel humbled in its presence. It's safe to say that it ignites this instinctual need in us to stay and never leave, if we were given a choice. Plus, it's been scientifically proven that just being amongst nature helps to reduce stress, anxiety, and all that stuff we'd rather not have in our lives.
It would be a sin to list down only a few of Borneo's many beautiful destinations, but as introduction to the vast collection of Mother Nature's creations that Sabah and Sarawak harbours, we've compiled 9 places we deem to be some of the best to get away from it all. And though we love our sacred and majestic Mount Kinabalu, there are other places we feel are also worthy of mention. So, turn that WiFi and data off for a couple of days (or seven) and truly reconnect with nature. The world can wait.
1. Orou Sapulot, Keningau, Sabah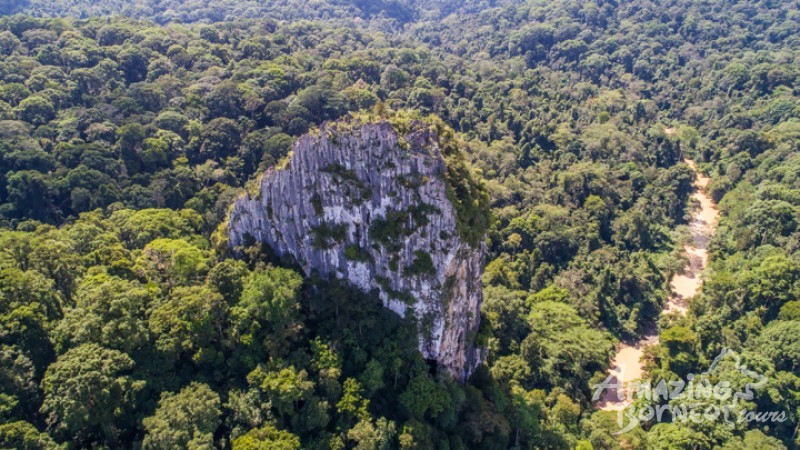 Set at the Sabah-Kalimantan border in Keningau, Orou Sapulot is a one-of-a-kind reserve. It's part of the Community Based Eco Tourism Project led by Richard Sakian Gunting, with the aim of encouraging conservation efforts of flora and fauna as well as preservation of the unique Murut cultures. Those with a heart for adventure will find bliss in the dense, gloriously green jungles of Orou Sapulot, transporting one back to a time before the descent of modernity. So, if you're looking for a trip to truly disconnect and you don't mind living with basic necessities, Orou Sapulot is where you can reap spiritual rewards of Mother Nature's best.
2. Mount Trusmadi, Interior Division, Sabah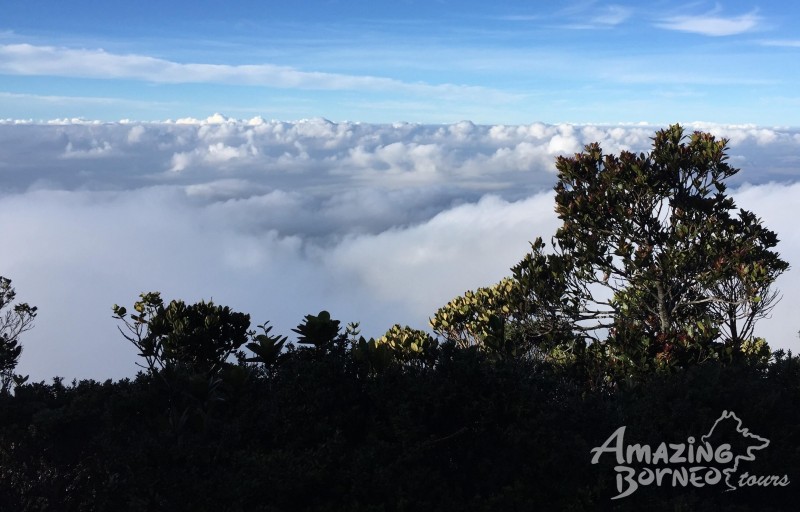 Mount Trusmadi is hailed as the second tallest mountain in Malaysia, after Mount Kinabalu. The mountain is located within a forest reserve that covers 184,527 hectares and borders a whopping four districts - Ranau, Tambunan, Keningau, and Sook. Though the mountain only stands at 2,642m, it is said to be a tougher climb compared to Mount Kinabalu, due to steep uphill tracks and muddy terrains. Therefore, if you're thinking of giving Mount Trusmadi a climb, assess your fitness level as well as your determination to endure rough terrain. If it's a true adventure you're seeking, Mount Trusmadi is calling your name.
3. Maliau Basin Conservation Area, Tongod District, Sabah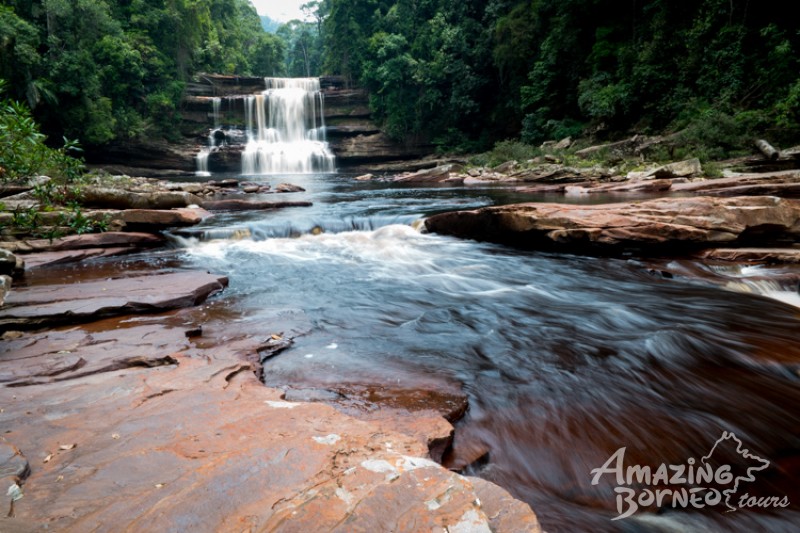 Think Jurassic Park but gnarlier. Maliau Basin, also known as 'The Lost World', is unlike any nature reserve found anywhere else in the world. Aside from its stunning geological features, rich biodiversity, and dense jungles, it is all contained within a huge 'basin', protecting it from the hands of the external world. You won't find much connection here so put on your hiking boots and we promise you'll be awed every step of the way.
4. Danum Valley, Sandakan Division, Sabah
Danum Valley is just as otherwordly as its two neighbours, Imbak Canyon and Maliau Basin, as it is one of the few nature reserves in Sabah and Sarawak to be 'untouched' by human hands. Before it was gazetted as a conservation area, human settlements in the valley were non-existent and this saw the complete absence of human activities such as logging and hunting. This gave the area the perfect set of conditions for wildlife to thrive, especially for the endangered such as the Bornean rhinoceros and the mischievous sun bears. The valley is also known for some gnarly finds. It's home to the tallest tropical tree in the world, and if you're into the mysterious, there are pagan burial sites dotted along some of its treks. A little morbid but we're pretty sure it's tickled your curiosity a little bit. Right?
As Danum Valley is also a Class 1 Forest Reserve, they also have accommodation such as Borneo Rainforest Lodges and the Danum Valley Field Centre. All you have to do is take your pick!
5. Niah National Park, Miri Division, Sarawak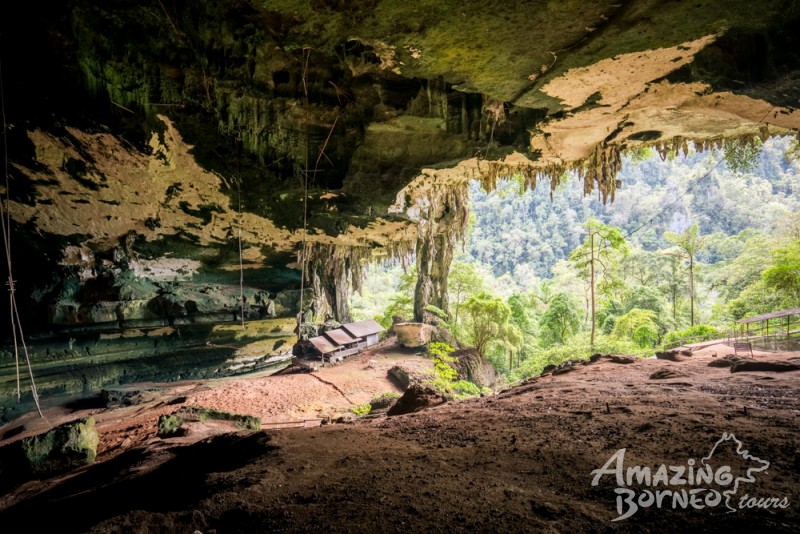 Though Niah National Park is not as known for its wildlife, it's an archaeological / anthropological haven. If you're a biological anthropology geek, you would know Niah National Park is where the 40,000 year-old human remains were found. This makes them some of the oldest human remains ever discovered in Southeast Asia. The park is also as Upper Paleolithic as it gets; it was once the centre of human settlement approximately 40,000 years ago, evident in the cave paintings on the walls and hovering above the prehistoric burial sites.
6. Santubong National Park, Kuching Division, Sarawak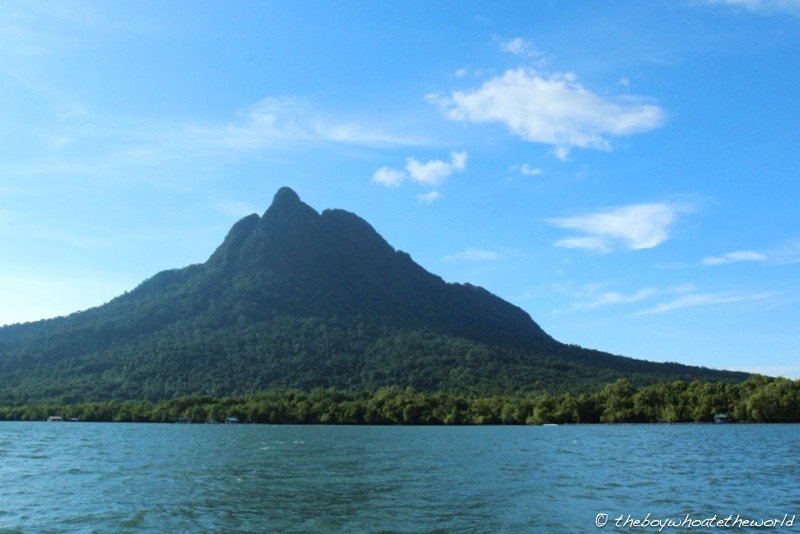 Just 35km from the city of Kuching, the accessibility of Santubong National Park makes it a brilliant place for a day visit. The park itself is breath-taking, blessed with verdant rainforests rising along the peak and providing shelter for a cornucopia of unique flora and fauna. Folklore engulfs the mighty Mount Santubong in the form of two love-struck princesses, a prince, and an enraged king. To know more about the legend surrounding the mountain, there won't be anyone who can tell the story better than the locals.
If you're thinking of giving Mount Santubong a climb, do take care as a steep and vertical climb upwards await all those who dare take the challenge. But reaching the summit is a reward itself, a sign of utter perseverance with an amazing view to boot. And just a little fun fact! Henry Golding, the rising Hollywood star that starred in Crazy Rich Asians got married here! It may not come as a surprise as he was born in Sarawak and half Iban himself.
7. Mulu Caves, Miri Division, Sarawak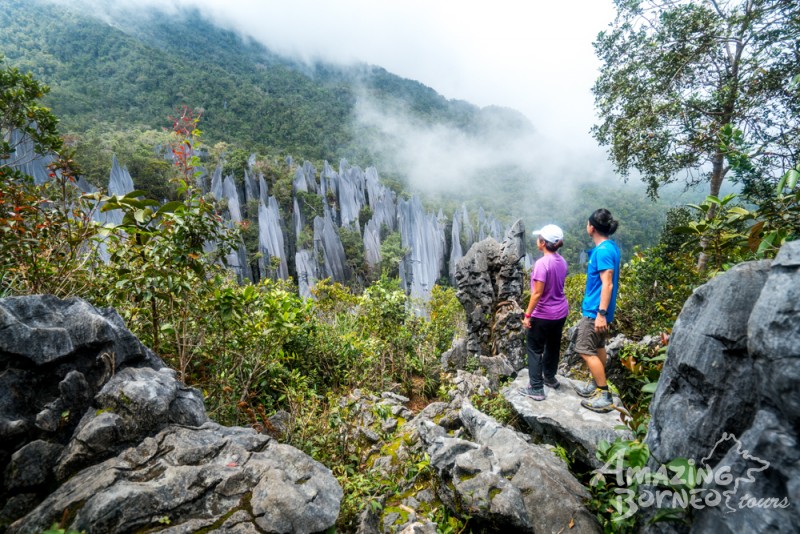 Recognised by National Geographic as the 'largest, longest, and wildest caves', there is nothing more spectacular than the Mulu Caves with its intricate cave system carved over a million years. Located within the Gunung Mulu National Park, the caves are also known to play an important role in balancing the system as they absorb millions of litres of rainfall, which in turn prevents flooding. Phew! Now that's a lot of science but that doesn't take away from the beauty that Mulu possesses. The park is famed for the Mulu Pinnacles, which are jagged limestone rocks jutting out from verdant jungles at 45 metres high. One can't help but be in awe of Mother Nature's mysterious yet beautiful work.
8. Bako National Park, Kuching Division, Sarawak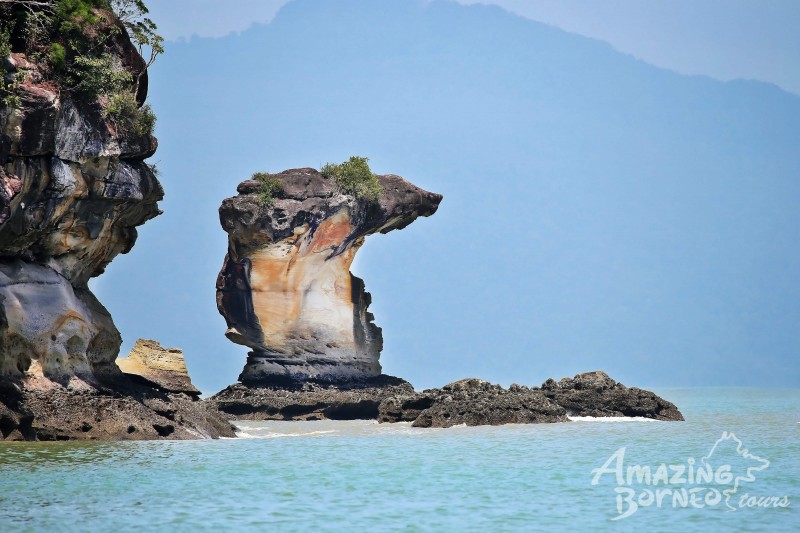 Bako National Park, despite being one of the smallest national parks in the state of Sarawak, is a unique and wondrous place to explore. Though the park is small in size, it boasts every type of vegetation ever found in Borneo, all packed into this small area. It's also a dream for new hikers, as the park contains 16 trails that are relatively easy to traverse. Proboscis monkey sightings are also common, and this is not a surprise as the national park is home to approximately 275 proboscis monkeys. So, keep your eyes open and away from the screens if you want to spot them!
9. Batang Ai National Park, Sri Aman Division, Sarawak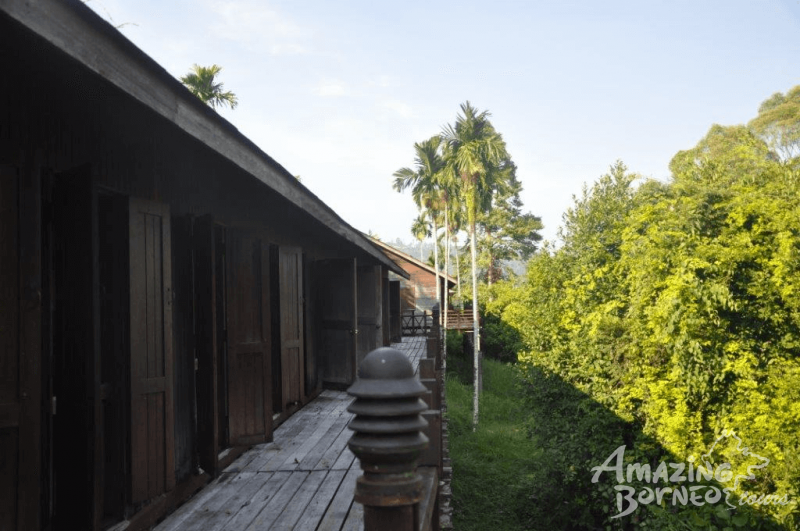 Learning history can be fun if you're in the right place, especially if you're planning to visit Batang Ai National Park. The park is the largest trans-national protected area, containing both the Lanjak-Entimau Wildlife Sanctuary and the Bentuang Karimun National Park in Indonesia. The national park also acts as a sanctuary for wild orangutans and also has one of the highest population densities in Central Borneo, with 95% of them living in Batang Ai. This should not be a surprise as they are also the original inhabitants of the park before humans started settling in hundreds of years ago. The oldest Iban settlement sites in Sarawak are also found here, with the first arriving from Kalimantan in the 15th century.
---
If you're interested to explore more places in Sabah and Sarawak, then visit the pages below to learn more about the many places you can visit and the activities you can do!