Things to do in Kuching, Sarawak – Part 3
A trip to Sarawak is never complete without talking about the food, and there are plenty to cover in Kuching! Here, it is extremely easy to find different types of delicacies that are inspired by the diverse ethnic groups living in the state. Not only that, but a lot of them are sold cheap, making Kuching one of the best places for food lovers. You will be spoiled for choices whenever you are in town!
In the last part of our Kuching feature, we will look into all the delectable cuisines that makes your trip to the City of Cats all the more special. Check this out!

Laksa Sarawak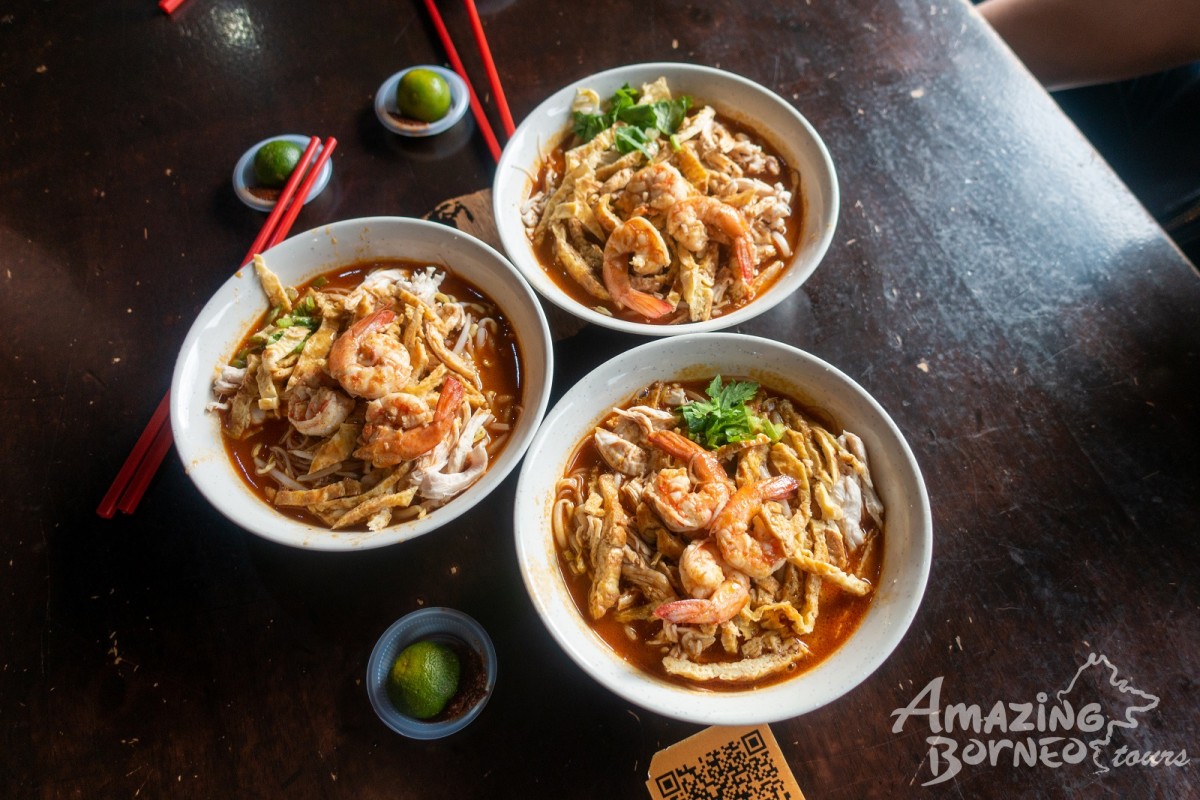 The first thing you should try in Kuching is Laksa Sarawak. Typically consisting of rice vermicelli, shredded chicken, omelette strips, beansprouts, prawns, fresh coriander, and lime in fragrant and creamy laksa broth, this is a dish that should be in everyone's checklist whenever they in town.
Laksa Sarawak is one of the most popular dishes of the state, so it should be pretty easy to find a restaurant or stalls that sells this.

Mee Kolok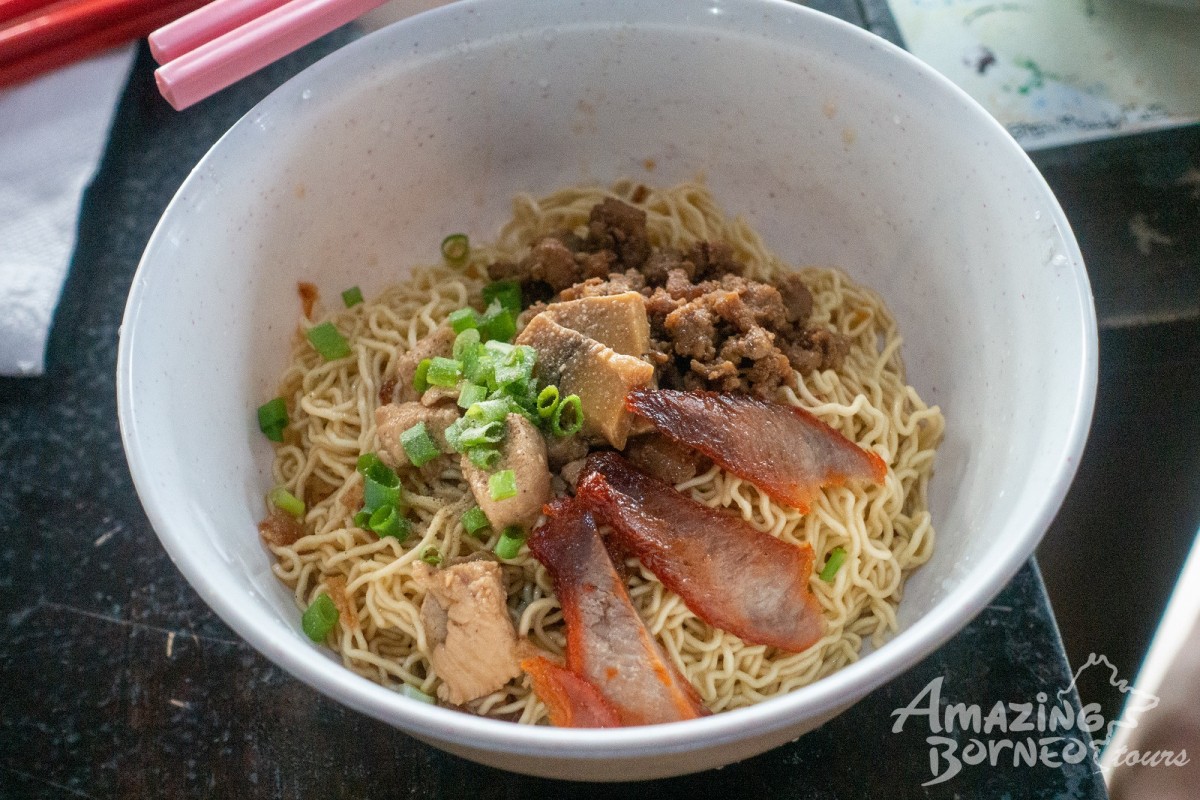 Another delicacy you should try is Mee Kolok, a type of dry noodle dish tossed in light, transparent sauce and topped with savoury meat, fried shallots, and spring onion. Also known as Kolo Mee, it got its name from the Chinese Cantonese work "gon lo" (meaning "dry mix").
Mi Kolok is typically served with pork; however, they are plenty of halal options nowadays as well. And just like Laksa Sarawak, you can find Mee Kolok practically anywhere.

Kuching 3-Layer Tea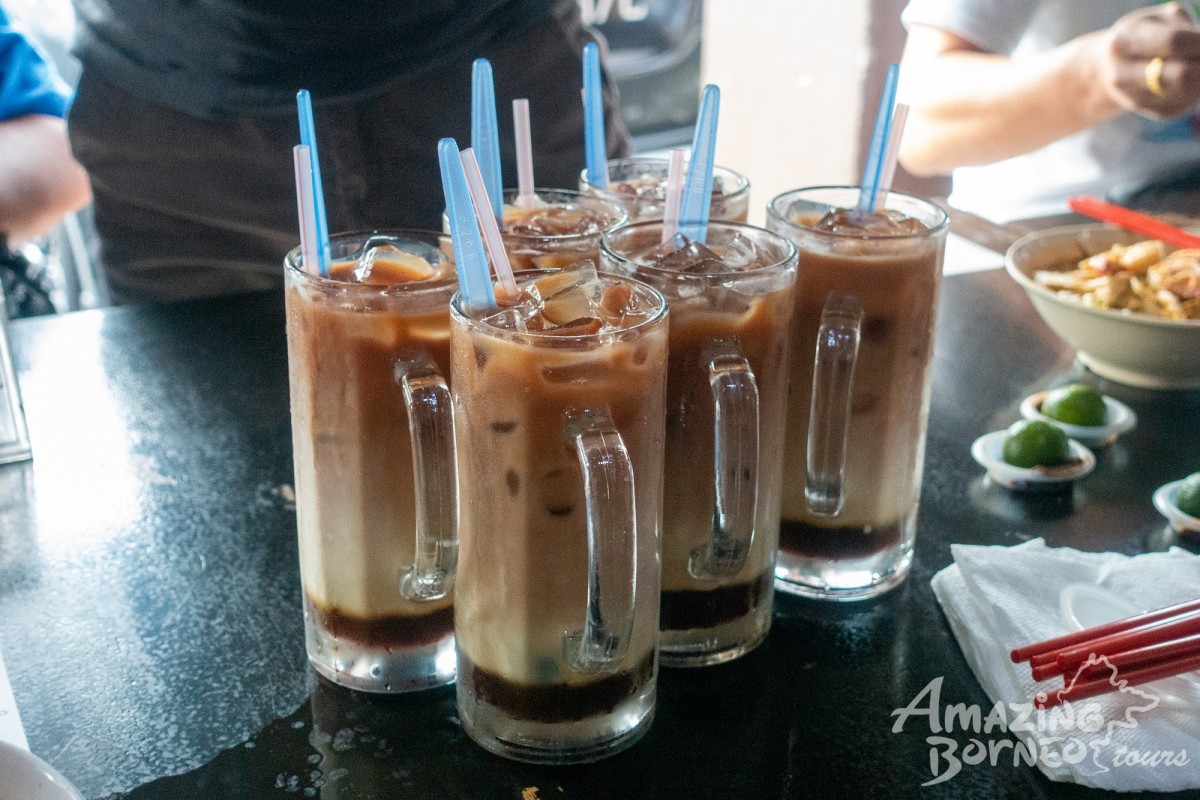 To quench your thirst, you should definitely try Kuching's 3-layer tea. Yes, there are other places in Malaysia that sells 3-layer tea, but what makes Kuching's version special is the usage of "gula apong" or nipa palm sugar. The sugar comes from the nipa palm tree (Nypa fruticans), and has a subtle and unique sweetness to it. When used in the 3-layer tea, the result is a light, creamy, and not overly sweet milk tea, perfect for a hot weather.
Gula apong is also widely used in Sarawak as sweetener for local desserts and ice cream.

Kek Lapis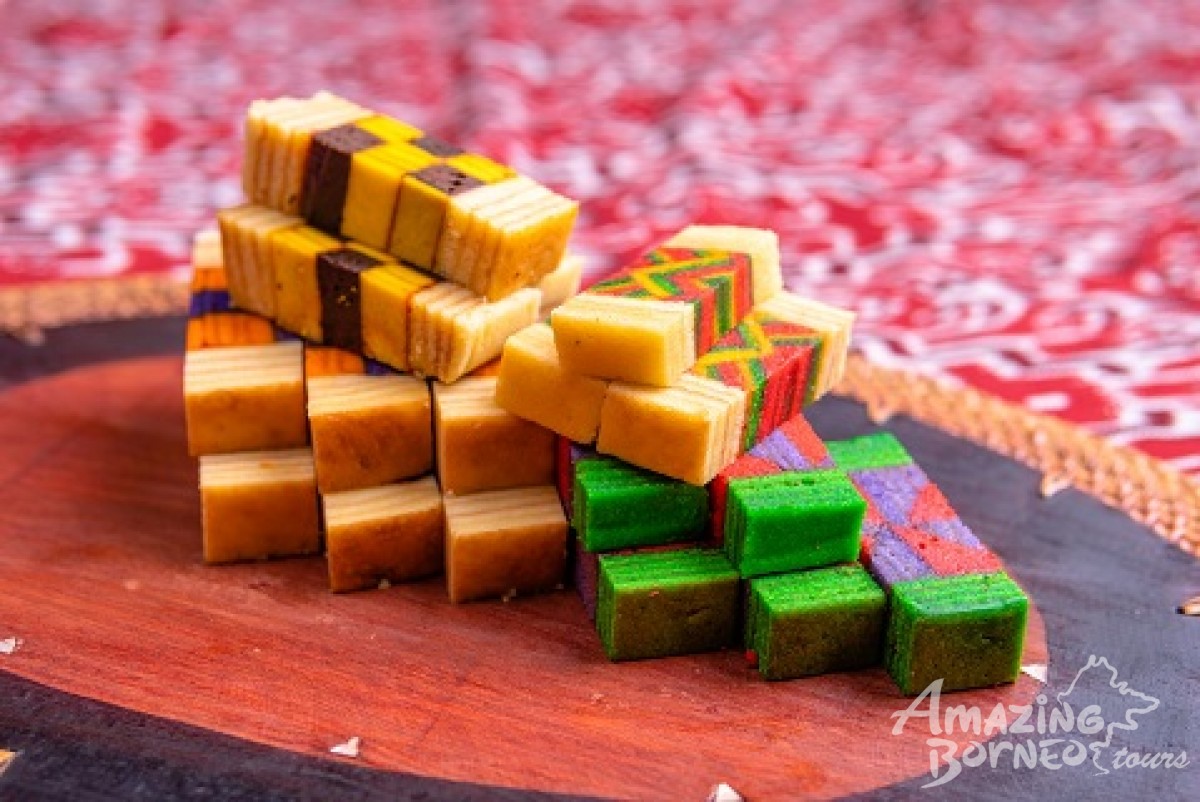 Talks of Sarawakian foods are never complete without mentions of the iconic Kek Lapis Sarawak, or Sarawak layer cake. Dozens of flavours, such as chocolate, durian, and cheese, are available for your choosing. Not only that, but many of them even have intricate layer designs that leave you wondering how they achieve such delicate artistry. Similar to Laksa Sarawak, you can find these all around the town—malls, stalls, and even the airport!
One place that you can head to is Mira Cake House. There are plenty of shops selling this brand of kek lapis, but if you want to go to its original shop, head over to the Kuching Waterfront area to catch a boat to take to the other side of the Sarawak River. Then, exit the jetty and walk right until you see the shop. Sweet delights are waiting for you there!

Book our 3D2N "Cat City" Kuching Express tour and 4D3N Relaxing Kuching Escape tour now!

Siniawan Night Market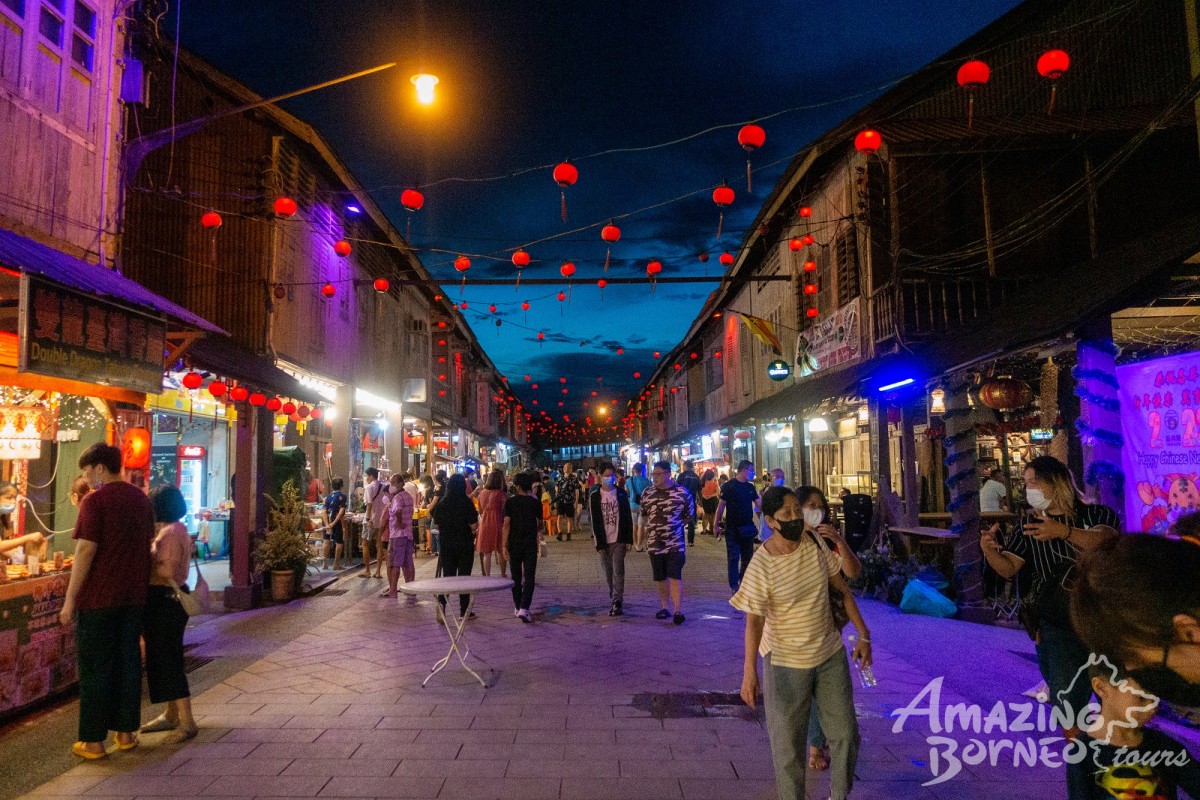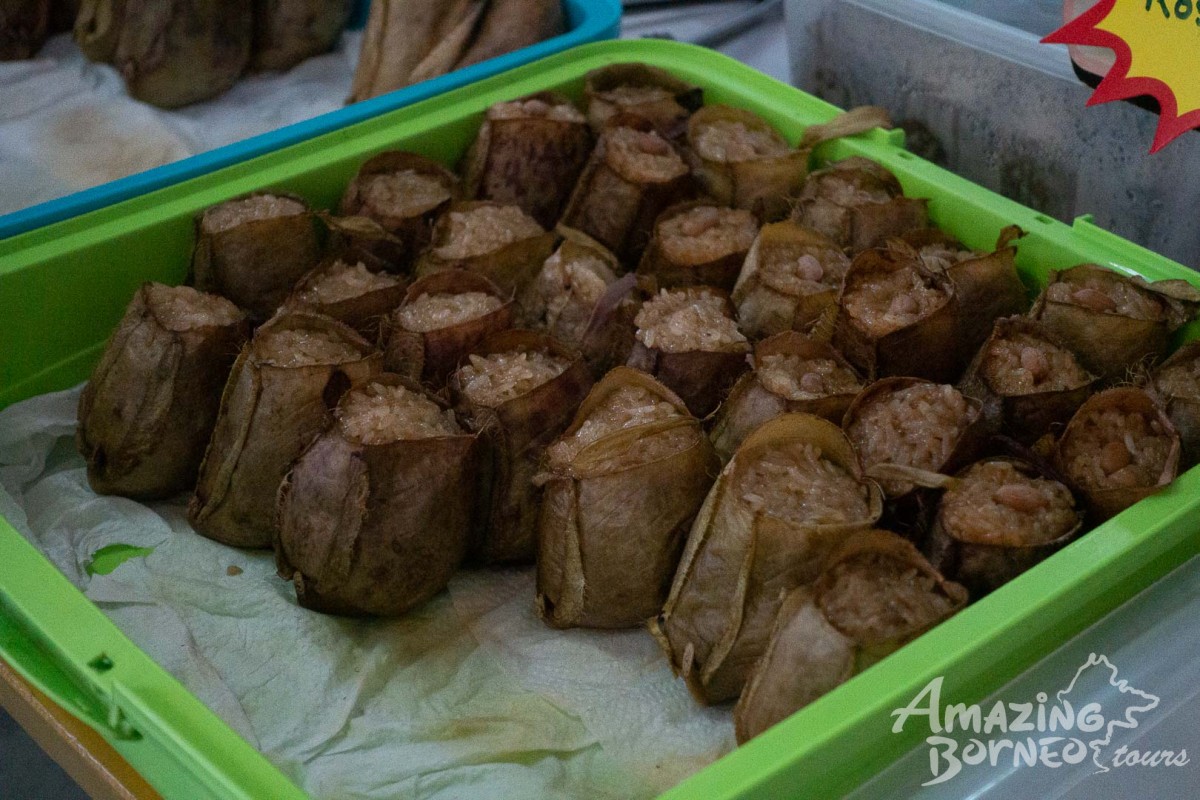 The food journey does not stop here! Another place to visit is Siniawan Night Market. Open every Friday, Saturday, and Sunday nights, this is the perfect place to look for cheap and yummy street food.
According to stories, this area is nearly abandoned after many of the locals immigrated to neighbouring Kuching and Bau. However, this ghost town is revived by the local business community and transform it to a lively weekend market. Here you can buy selections of food, including pork satay, siew mai, refreshing drinks, stir-fried noodles, and pitcher plant rice.

Traditional Food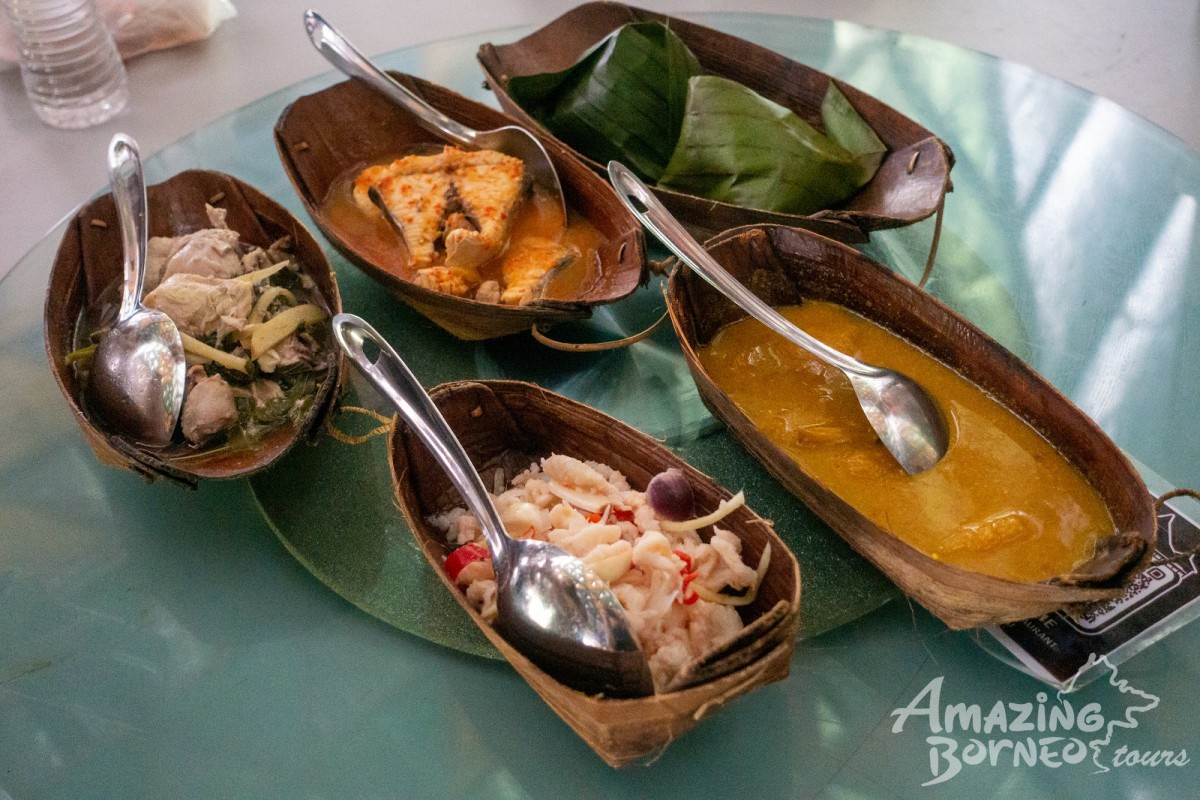 If you are in the mood for some traditional Sarawakian delicacies, the best place to get it is at Sarawak Cultural Village. The restaurant, called Restoran Budaya, offers halal ethnic menu, including Manok Pansoh (chicken cooked in bamboo), Bandong Tutok (squashed tapioca leaves), and Daging Tepus (beef cooked with wild ginger root).

Book our Sarawak Cultural Village tour now!

Seafood Galore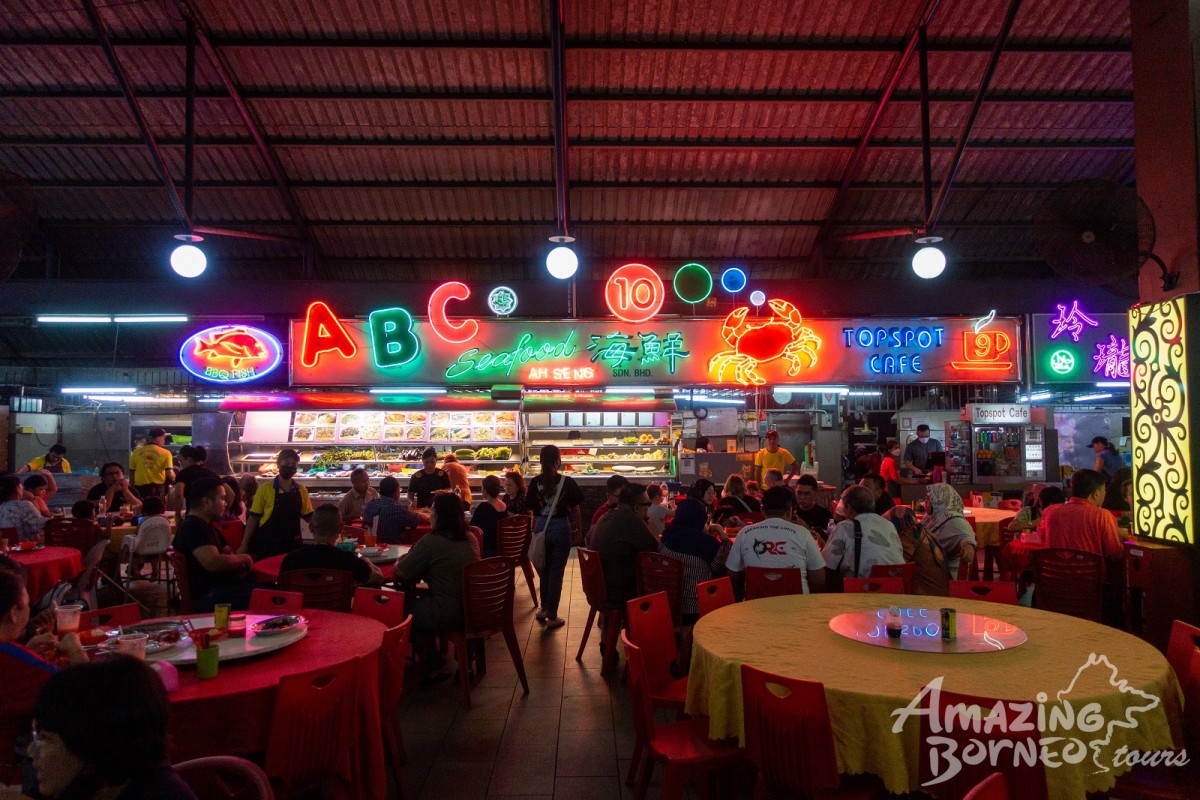 Lastly, for seafood enthusiast, there is no better place to go than Topspot Food Court. Located on the roof of a multi-level car carpark, there will be plenty of seafood choices for your picking here.
There are a few different shops that sell and cook fresh seafood, so take your time going around the area to see each shop. Note that this is an extremely popular spot among the local, so do not be surprised if you see the area full with customers enjoying their seafood.

Land of delicious surprises
And there you have it, Kuching's must-eat food for your next visit here. There are plenty other unique delicacies you can find around the town, so definitely spare some time to fill up your tummy.
If you want to know more about Kuching's top spots in the city or the astonishing natural beauty, click HERE and HERE.