As the peak season reaches its zenith, Sabah, Borneo becomes as a magnet for travelers from all corners of the globe. It is not a surprise that there is an overwhelming demand for popular tour packages, often resulting in fully booked slots. But fear not, for we have curated a list of unique tours for this peak season! This article helps you to know about the lesser-known yet equally captivating attractions in Sabah. Prepare yourself to embark on a journey off the beaten path and explore the hidden gems of Sabah, without the hassle of large crowds.
1. Mount Kinabalu Via Ferrata
The route of Mount Kinabalu Climb with Via Ferrata still remains the same as the standard Mount Kinabalu climb. You will experience the awe-inspiring beauty of Mount Kinabalu as you make your way towards the peak. However, what sets this option apart is the exciting option to participate in the Via Ferrata activity after your summit climb! Here's the best part: you don't have to commit to the Via Ferrata activity right away. You'll attend a mandatory briefing on your first ascend day, where you can decide whether you wish to participate. This package provides you a remarkable opportunity when the standard package is fully booked, and you don't have any other available dates.
Book a Mount Kinabalu Climb with Walk The Torq or Low's Peak Circuit now!
2. Maragang Hill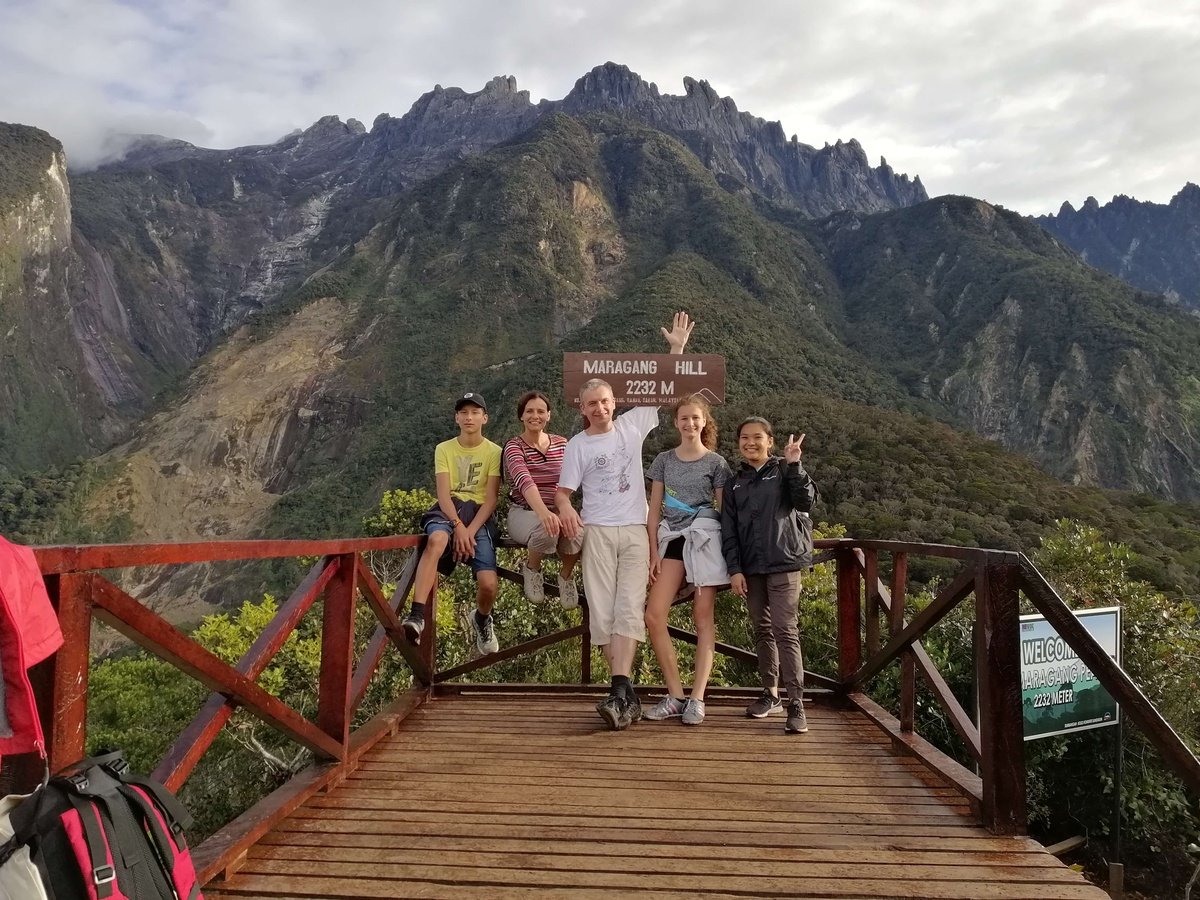 Maragang Hill, located on the eastern ridge of Mount Kinabalu, offers a less strenuous alternative to climbing the Mount Kinabalu. It presents an ideal hiking experience suitable for families, while still encompassing the comparable climate and environment found on Mount Kinabalu. Just a short and pleasant 2-hour drive from Kota Kinabalu, this captivating destination situated in Kampong Mesilau, Kundasang, eagerly awaits your visit. Get ready to explore rugged trails, tackle muddy slopes, and test your agility as you navigate over tree trunks covered in moss. Along the way, you'll be captivated by the occasional sighting of pitcher plants, which adds a touch of mystique to the surrounding scenery. As you ascend to the peak, which reaches an impressive altitude of 2,232 meters above sea level, prepare to be amazed by the awe-inspiring backdrop—the majestic Mount Kinabalu standing tall and proud in the distance.
Book a Maragang Hill Trekking now!
3. Mabul Water Bungalow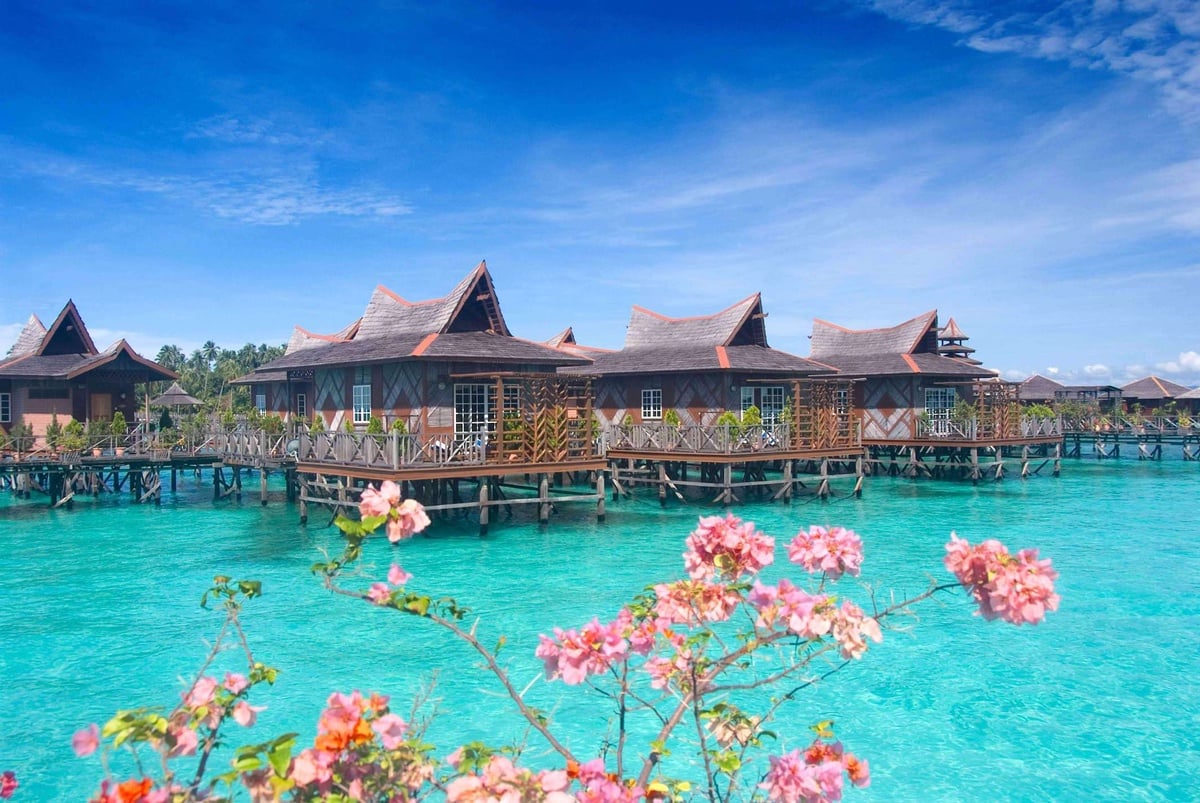 If you missed out on booking a stay at the top selling Sipadan Kapalai Dive Resort, we have an irresistible package that will have you equally captivated: Mabul Water Bungalow in Mabul Island! Picture yourself in a tropical paradise, surrounded by crystal-clear turquoise waters, and vibrant marine life. Mabul Water Bungalow offers you just that and more. Apart from staying in a 4-Star floating dive-resort with luxury facilities, guests who stay at the Standalone Chalets for a minimum of 5 nights can unlock an exclusive opportunity to apply for the highly sought-after 1-day diving guarantee at the Sipadan Island Ranked as the fifth top scuba diving site in the world, Sipadan Island promises an unforgettable diving experience that will leave you in awe!
Book a stay at Mabul Water Bungalow in Mabul Island now!
4. Seaventures Dive Rig Resort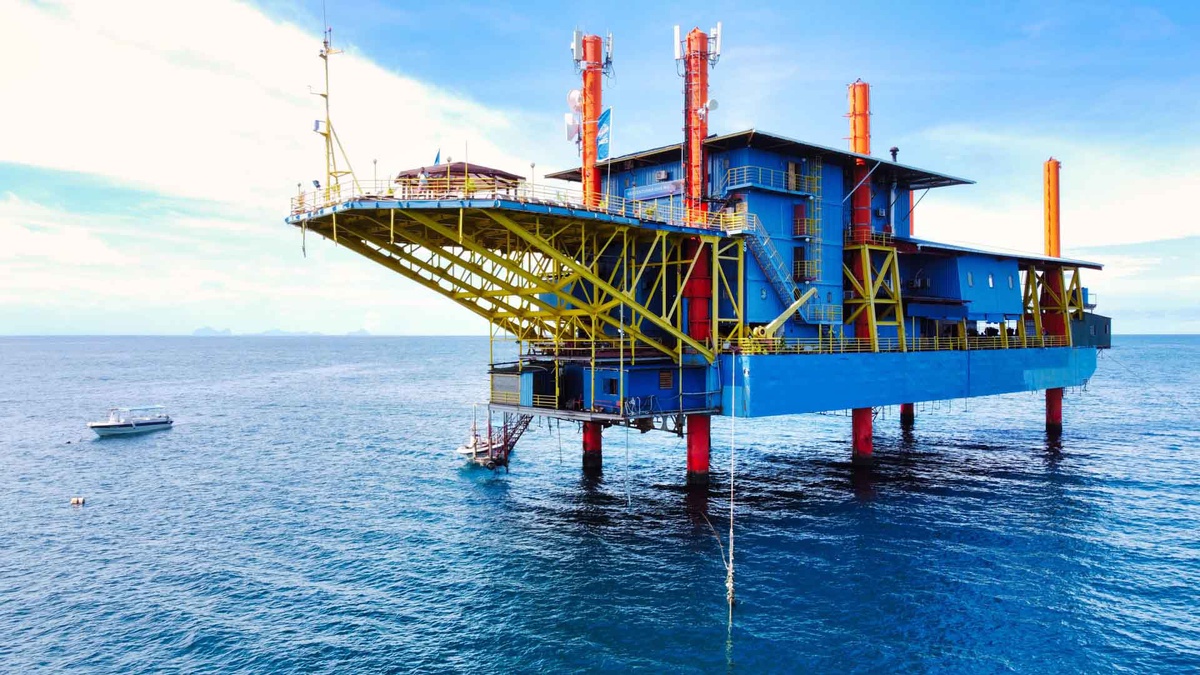 Seaventures Dive Rig Resort is a remarkable resort proudly claims the title of the world's first scuba diving hotel, nestled on an abandoned oil rig between Borneo, the Philippines and Indonesia. Located near Mabul Island, famous for its abundant marine flora and fauna, Seaventures Dive Rig Resort offers a privileged diving location like no other! Immerse yourself in an unparalleled diving experience set in a truly unique setting. Plus, guests who opt for a minimum stay of 3 nights will also have the exclusive chance for a 1-day diving guarantee at the renowned Sipadan Island, a diving paradise that promises an underwater adventure that will leave you speechless.
Book a stay at Seaventures Dive Rig Resort now!
5. Sukau Rainforest Lodge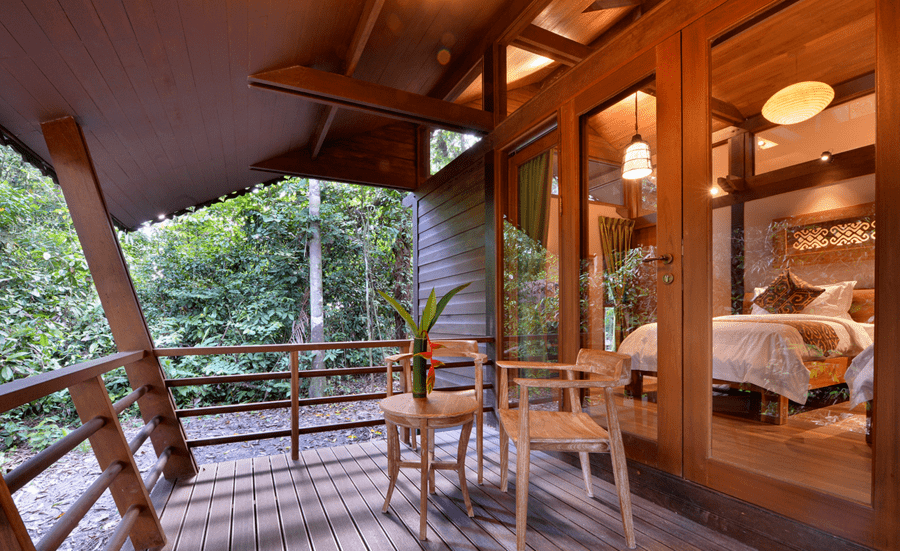 Sukau Rainforest Lodge is an award-winning lodge that is recognized as a National Geographic Unique Lodge of the World. It was named Best Nature Lodge in Sabah by Sabah Tourism and listed among the top 50 jungle lodges worldwide by National Geographic Adventure magazine. Nestled in the heart of the rainforest, Sukau Rainforest Lodge offers a luxurious and sustainable experience as every moment spent at Sukau Rainforest Lodge is a captivating opportunity to connect with nature.
Book a 3D2N Sukau Rainforest Lodge Wildlife Sighting Tour now!
6. Tabin Wildlife Reserve
Located in the heart of the Dent Peninsula on Borneo Island, Tabin Wildlife Reserve is a sanctuary of awe-inspiring beauty. Apart from offering an unforgettable encounter with Sabah's captivating biodiversity, Tabin Wildlife Reserve protects endangered animals, including nine primate species and three protected cats. From Borneo Pygmy Elephants to elusive Sumatran Rhinoceros and Tembadau, the largest mammals in Sabah call Tabin their home. And for all you bird lovers out there, get ready to be amazed by 220 bird species from 42 families! Tabin is also the active and mineral-rich mud volcanoes, attracting frequent visits by wildlife for their mineral intake and presenting an ideal platform for wildlife observation and bird-watching. Prepare to be amazed by the diverse array of animal footprints, offering clues to the secret lives of the inhabitants of Tabin.
Book a 3D2N Tabin Wildlife Observation Tour now!
7. Lankayan Island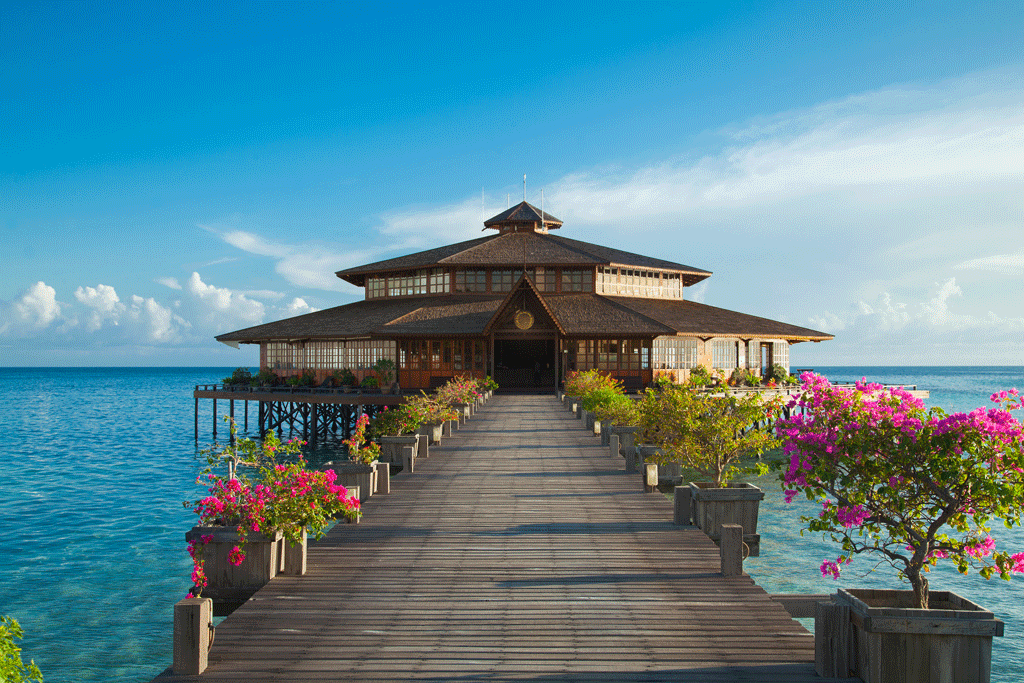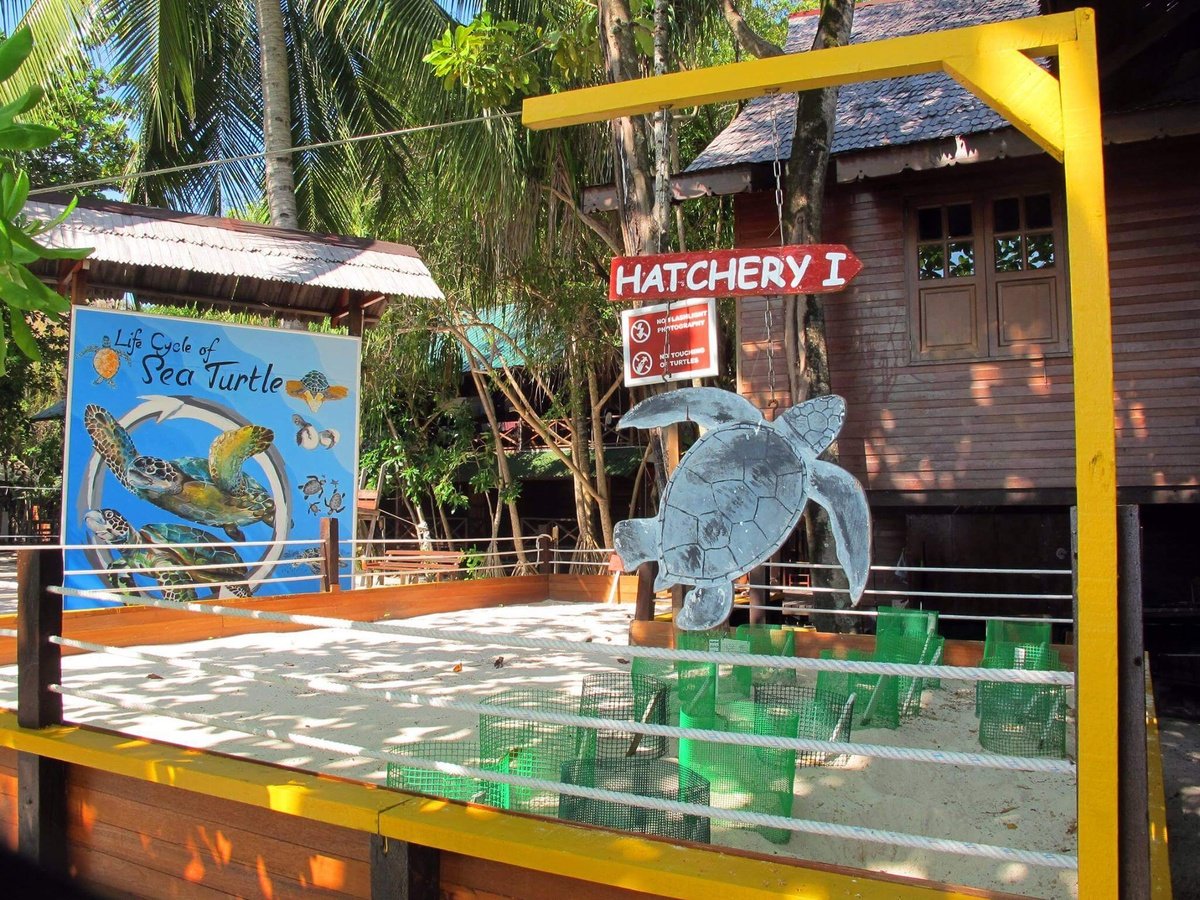 Located near Turtle Islands Park, Lankayan Island serves as a nesting site for both green and hawksbill turtles. You'll have the opportunity to witness the heartwarming spectacle of baby turtles being released back into the sea. Prepare to be captivated as you immerse yourself in the natural beauty of Lankayan Island and witness these incredible moments unfold. In addition to its turtle hatching activities, Lankayan Island has emerged as one of the most sought-after diving destinations in Sabah. Dive enthusiasts flock to its vibrant dive sites, where they are treated to an array of colorful macro fauna, captivating wrecks, and even the chance to encounter majestic and harmless whale sharks (usually spotted from March to May). Prepare to be captivated as you explore Lankayan Island, an ideal destination for both turtle and diving enthusiasts alike.
Book a 3D2N Trip to Lankayan Island Dive Resort now!
In Search For the Best Sabah Travel Tours?
Browse Our Top-picking Packages now!