Sabah's wildlife is a treasure trove of natural heritage that Malaysia can be proud of. From the lush rainforests to the majestic mountains, Sabah is home to an incredible array of endemic species, many of which are found nowhere else on this planet. Join us on an exciting journey as we discover the diverse and fascinating endemic animals of Sabah, from those that roam the land to those that swim the waters and soar the skies!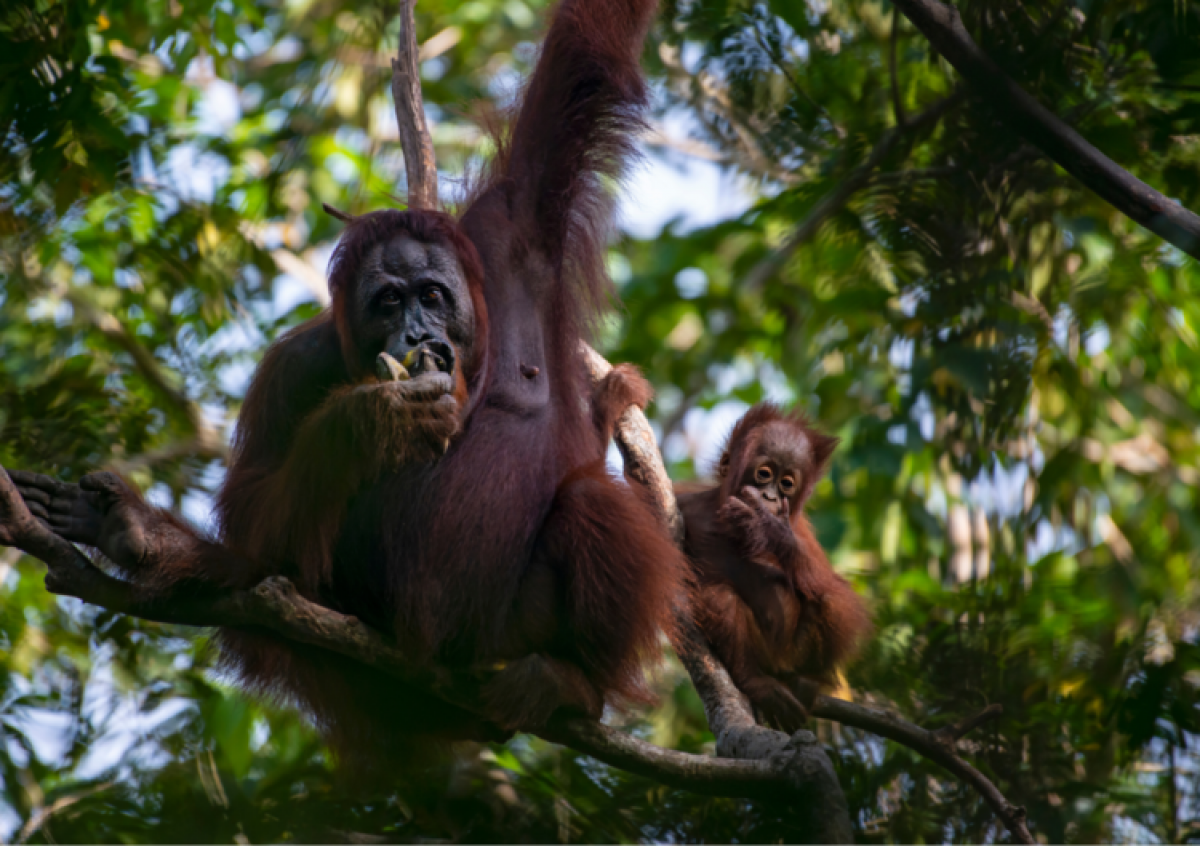 In this article, we will discover the unique and captivating land animals that call Sabah their exclusive home. Thanks to Sabah's rich biodiversity, you will have the opportunity to explore some endemic or endangered animals that thrive in this beautiful land.
Proboscis Monkey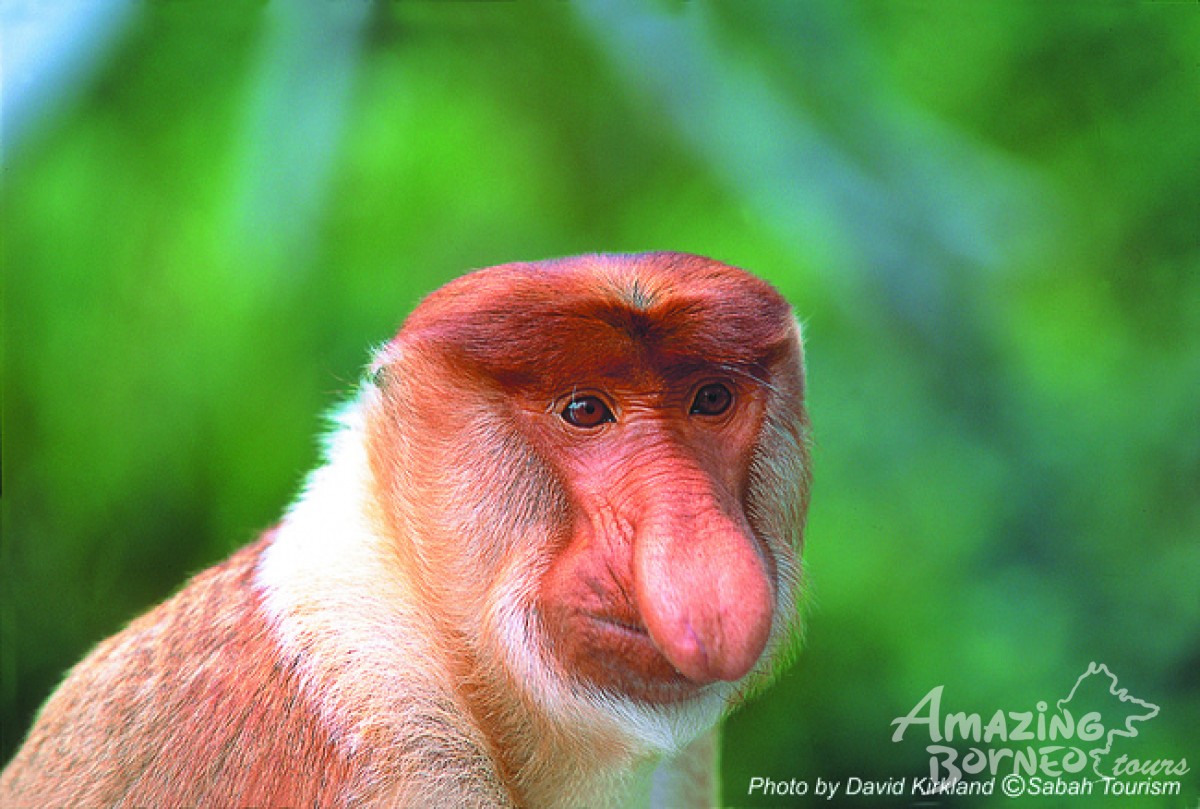 The Proboscis monkey, also known as the "Dutch monkey", is a fascinating creature to observe due to its distinctive feature. Endemic to the jungles of Borneo, it is the primate world's most proficient swimmer and can be found leaping out of trees into the water. However, due to habitat loss and poaching, their population has declined, with an estimated 6,000 Proboscis monkeys remaining in coastal areas of Sabah.
Where to spot: Klias, Sepilok Orangutan Rehabilitation Centre and Labuk Bay, Kinabatangan River, Tawau Hill Park, Bongawan, and Kawa Kawa in Kota Belud
Pygmy Elephant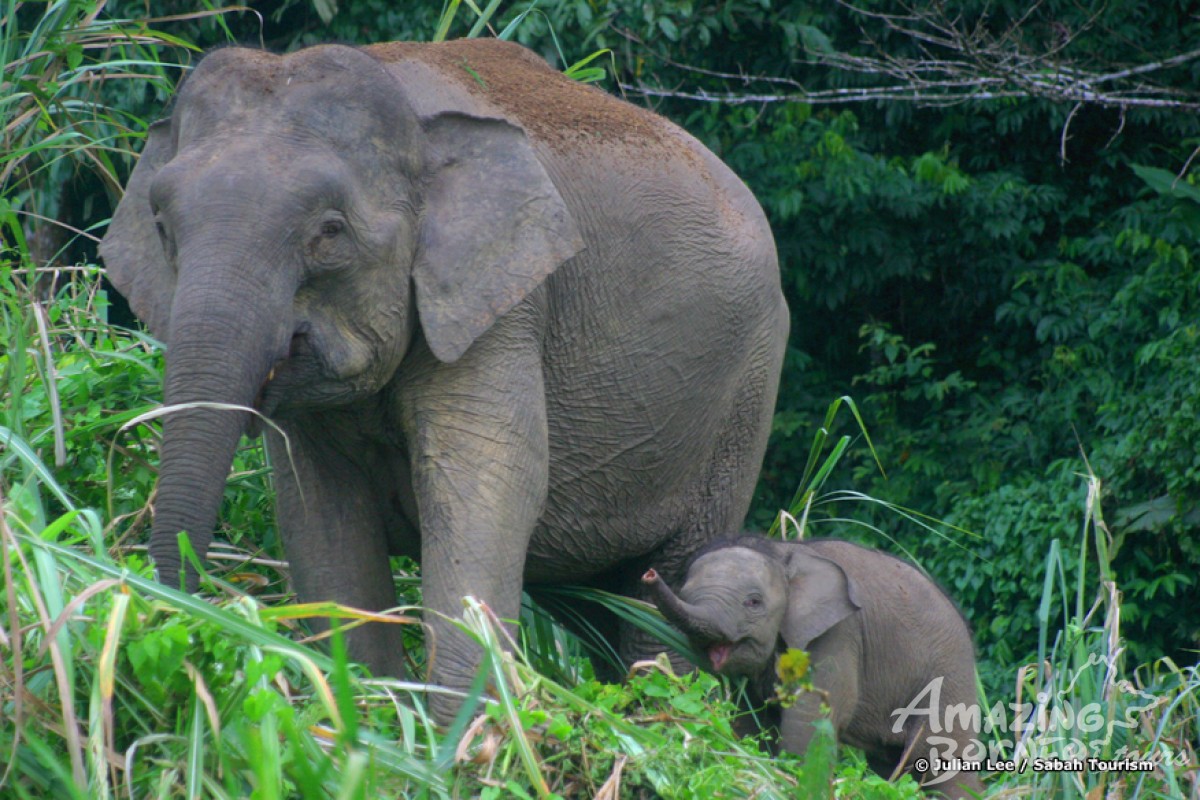 The Bornean elephant, also known as the Pygmy elephant, is the smallest subspecies of Asian elephant and known for its docile temperament. These elephants have a smaller facial feature and are known for their gentle nature, longer tails and straighter tusks. Their population is under threat due to poaching, illegal wildlife trade, habitat loss, fragmentation, and human-wildlife conflict. Experts estimate that there are fewer than 1,500 Bornean elephants in Sabah.
Where to spot: Kinabatangan River, Danum Valley Conservation Area, Maliau Basin Studies Centre (MBSC), and Tabin Wildlife Reserve
Orangutan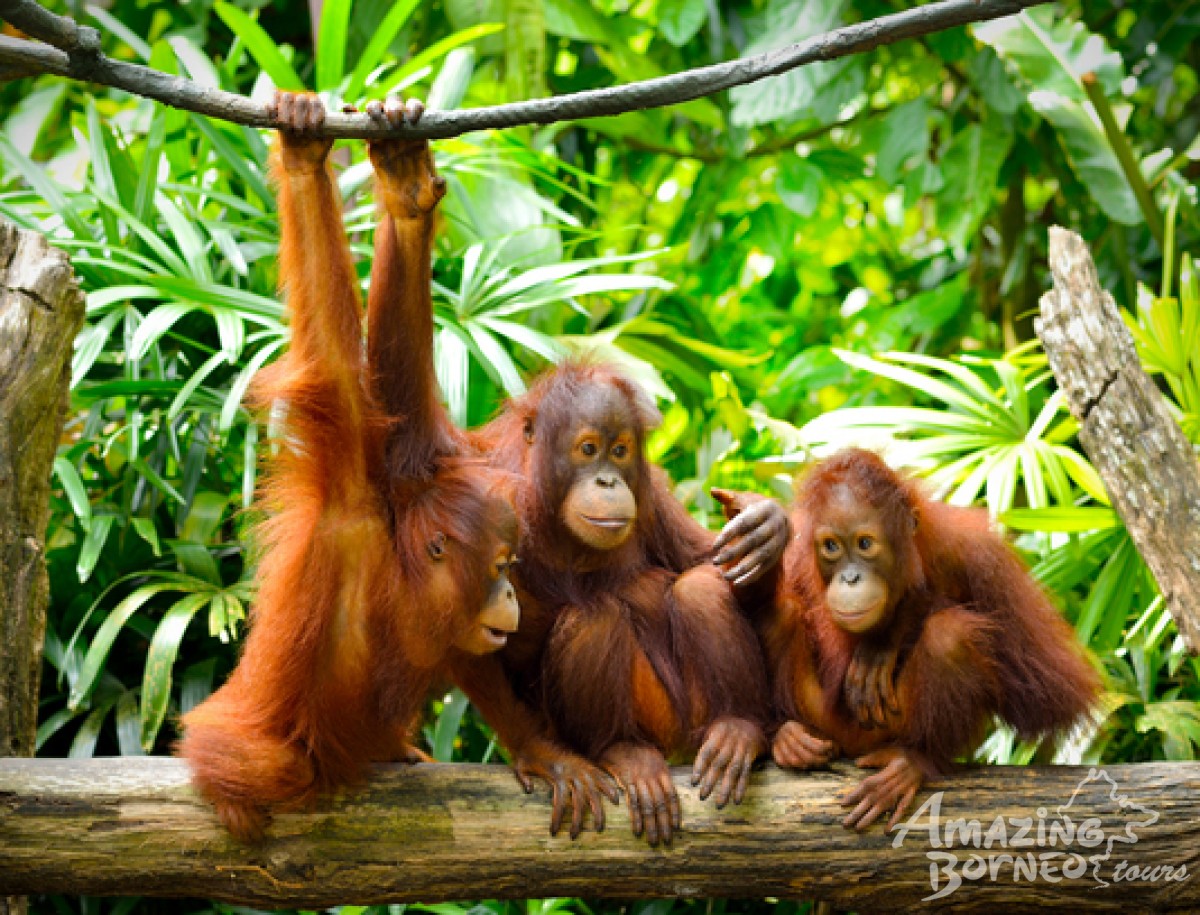 Sabah is home to an estimated 11,000 Bornean orangutans, however, their survival is under threat from deforestation, palm oil plantations and hunting. Approximately 80 orangutans live independently in the reserve, with 25 housed in nurseries. Interestingly, orangutans share 97% of their DNA with humans and they have impressive social skills and problem-solving abilities. If you're in Kuching, Sarawak, don't miss the opportunity to visit the remarkable Semenggoh Orangutan Centre, as it also offers a truly unforgettable experience, where you can witness the awe-inspiring orangutans up close in their natural habitat.
Where to spot: Kinabatangan River, Deramakot Wildlife Reserve, and Sepilok Orangutan Rehabilitation Centre
Sunda Clouded Leopard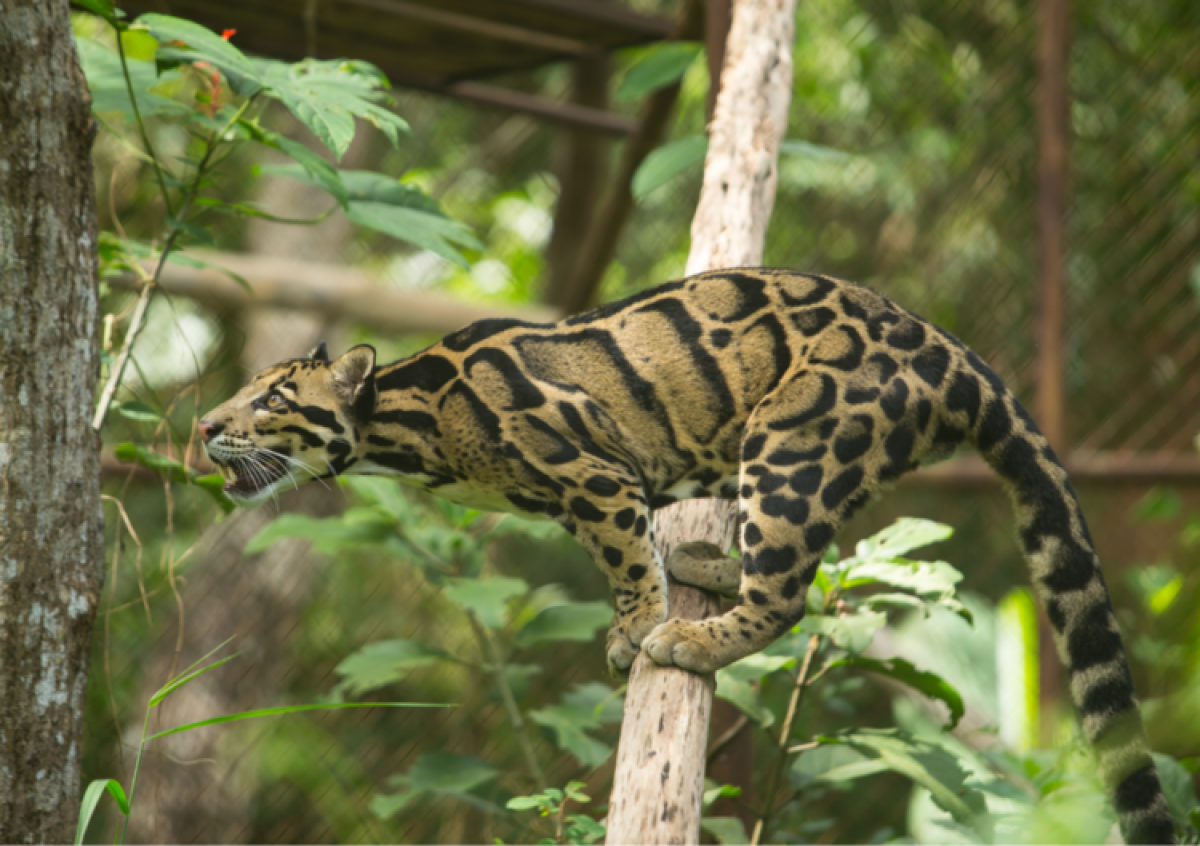 Sunda clouded leopard is an elusive, nocturnal medium-sized wildcat, so rare that even sighting tours cannot guarantee a sighting of it. One might be fortunate and spot it crossing the road into the dense forest, but there's no telling what luck will bring. Believed to have a population of around 750 in Sabah's wild, their numbers are unfortunately decreasing due to deforestation and poaching: their coat, teeth, and body parts are much-coveted for traditional medicine.
Where to spot: Tabin Wildlife Reserve, Kinabatangan River, and Danum Valley Conservation Area
Sun Bear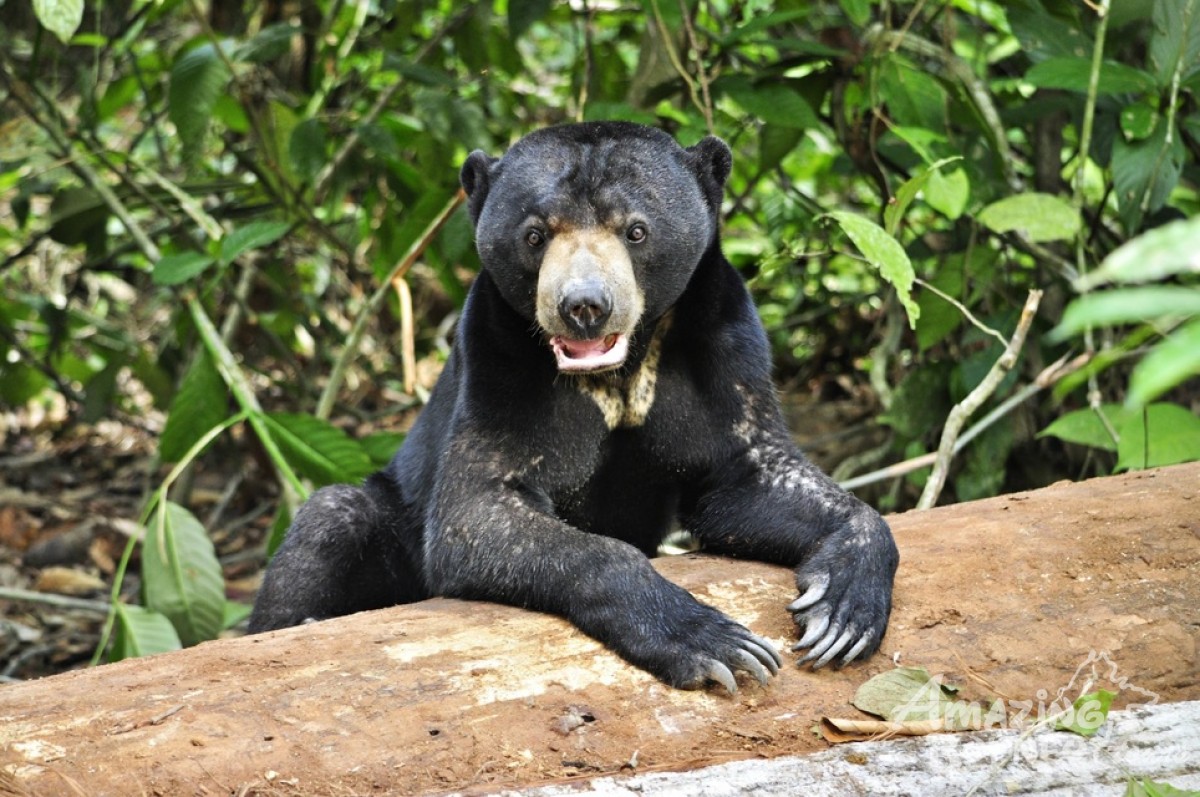 The Borneo Sun Bear, also known as the honey bear, is the world's smallest bear with extremely long tongues used to extract insects and honey from beehives. It is the second rarest bear species, after the giant panda. Sun Bears face threats from habitat loss, poaching, illegal pet trade, and hunting for its bile and other body parts used in traditional medicine. The wild population of sun bears is unknown for now. It's interesting to know that Sepilok Orangutan Rehabilitation Centre, is conveniently located right beside the Bornean Sun Bear Conservation Centre, presents an extraordinary opportunity for wildlife enthusiasts. Book a 3D2N wildlife visit to these wildlife centres and witness the remarkable sustainability efforts dedicated to rehabilitating and protecting these magnificent creatures.
Where to spot: Bornean Sun Bear Conservation Centre (BSBCC)
If you're looking for a truly unforgettable wildlife experience, do not hesitate to book our Sabah wildlife tour packages! With our expert guidance, you can explore the region's incredible wildlife destinations and get up close and personal with some of the most beautiful creatures in the world. So don't wait any longer - start planning your dream wildlife adventure in Sabah today!
Watch our video - Sabah's top 3 must-visit wildlife destinations in 2023!