The Borneo rainforest is believed to be an incredibly ancient ecosystem, with estimates putting its age at a staggering 130 million years old, making it older even than the Amazon rainforest, which is believed to be relatively younger. This lush and diverse forest is teeming with life, as evidenced by the fact that within just 25 acres of Bornean forest, scientists have recorded the presence of 750 different species of trees. To put this into perspective, this is more tree species than are found in all of North America, which only has 700 species across its vast landscape.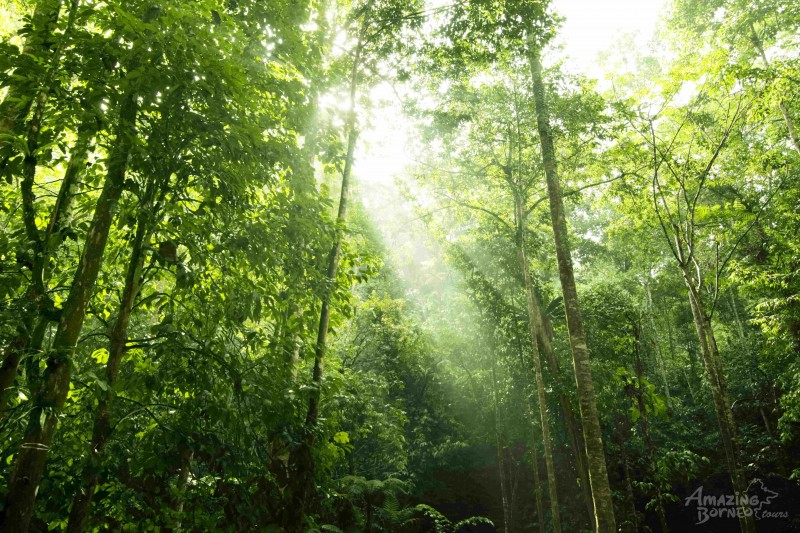 The region is home to a staggering variety of wildlife, with over 1600 known species of animals, birds, amphibians, and reptiles. This incredible biodiversity draws visitors from all corners of the world, who are eager to witness the richness and beauty of this unique and almost Eden-like paradise. The sheer abundance of life forms in this area is truly remarkable, and the opportunity to observe them in their natural habitats is a once-in-a-lifetime experience for many people.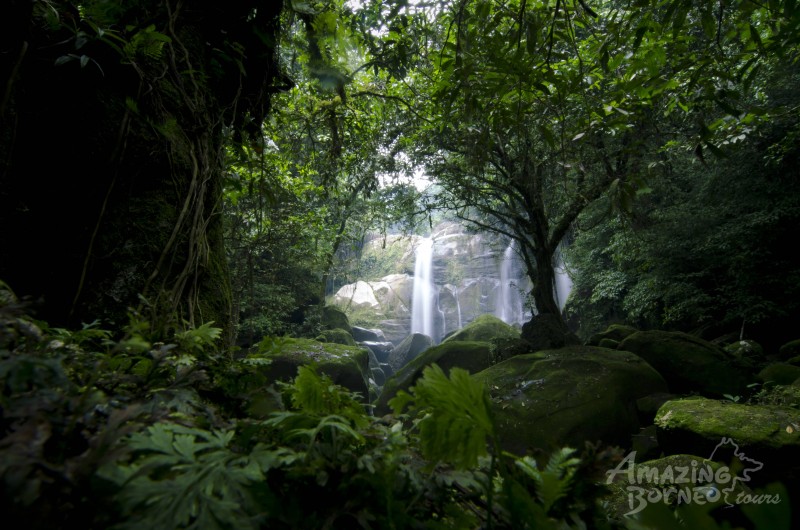 From beautiful trails with majestic Mount Kinabalu views to jungle treks that lead to stunning waterfalls, there are plenty of spots in Sabah that promise unforgettable adventures through its lush rainforests and diverse wildlife. Whether you're an experienced hiker seeking challenging uphill climbs or a beginner looking for leisurely strolls, there is something for everyone in the Land Below the Wind.
Read through for our top eight hiking trails you can try for your next jungle trekking adventure in Sabah!
1. Aura Montoria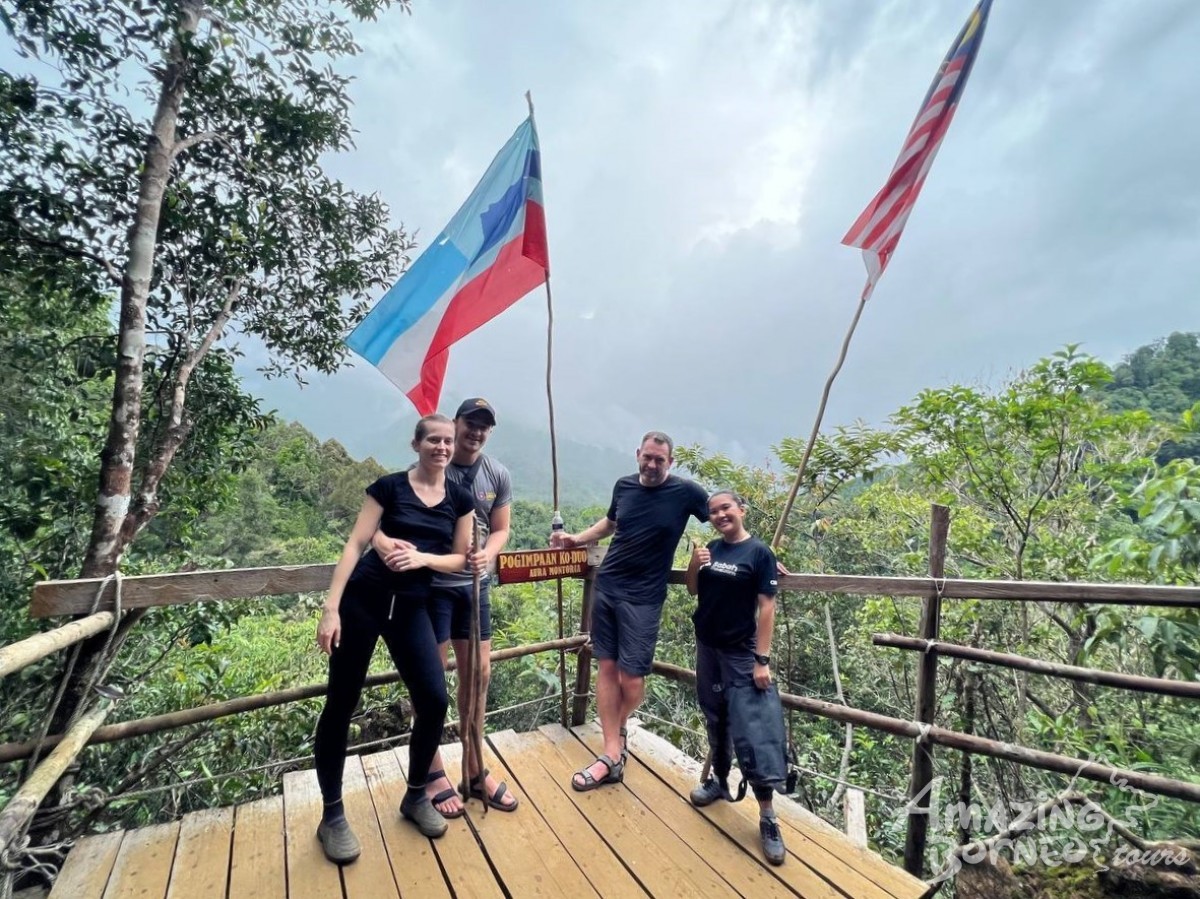 Aura Montoria is situated in the village of Kampung Sayap, a thirty-minute drive by gravel road from the town of Kota Belud. Despite its small size, the village is renowned for its amazing hiking trails. Despite the bumpy ride, the destination is located relatively close to Kota Kinabalu city, offering an opportunity for those who wish to be surrounded by stunning natural scenery without having to travel too far.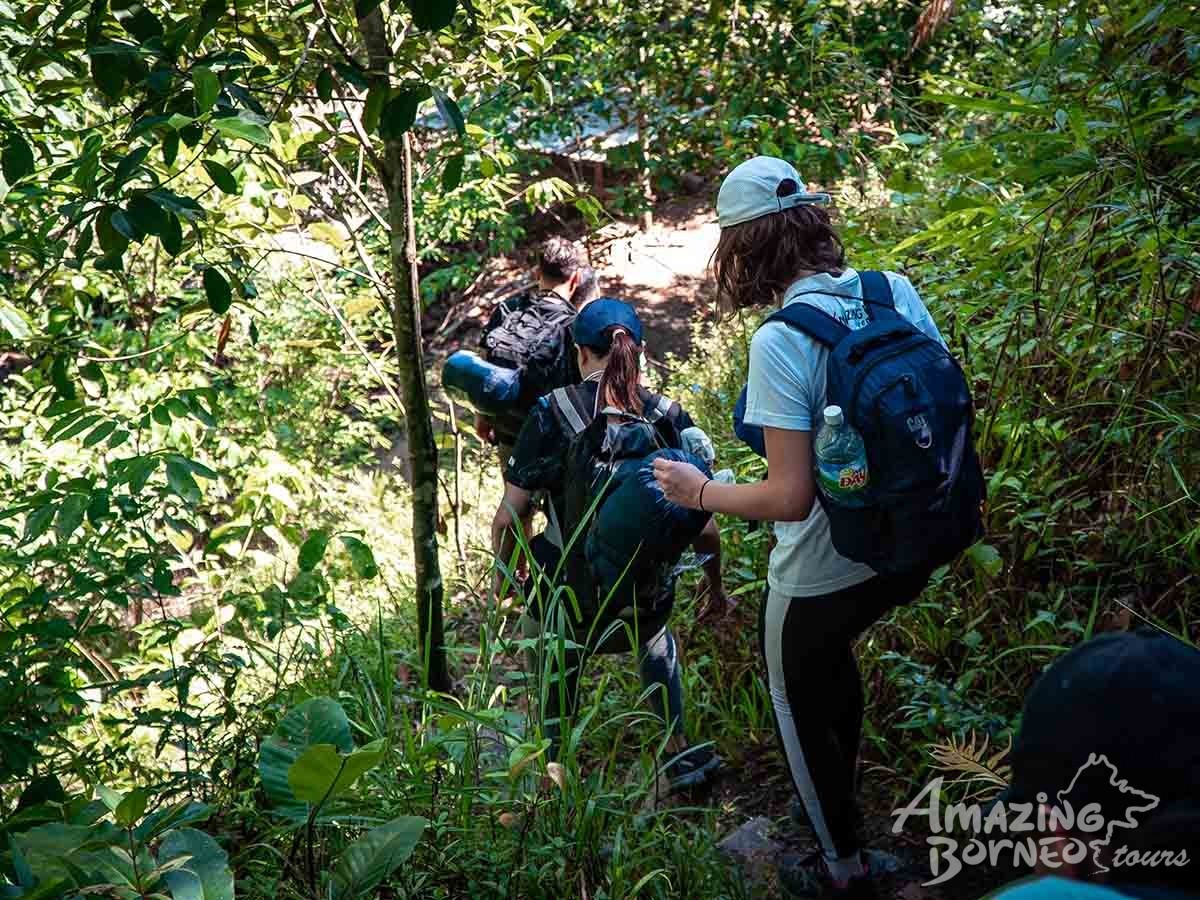 When you join the Aura Montoria tour, you'll not only experience the natural beauty of the area, but you'll also contribute to the livelihoods of the local guides and community. The residents of Kampung Sayap will be your guides during the jungle trekking, allowing you to connect with the community and support their way of life.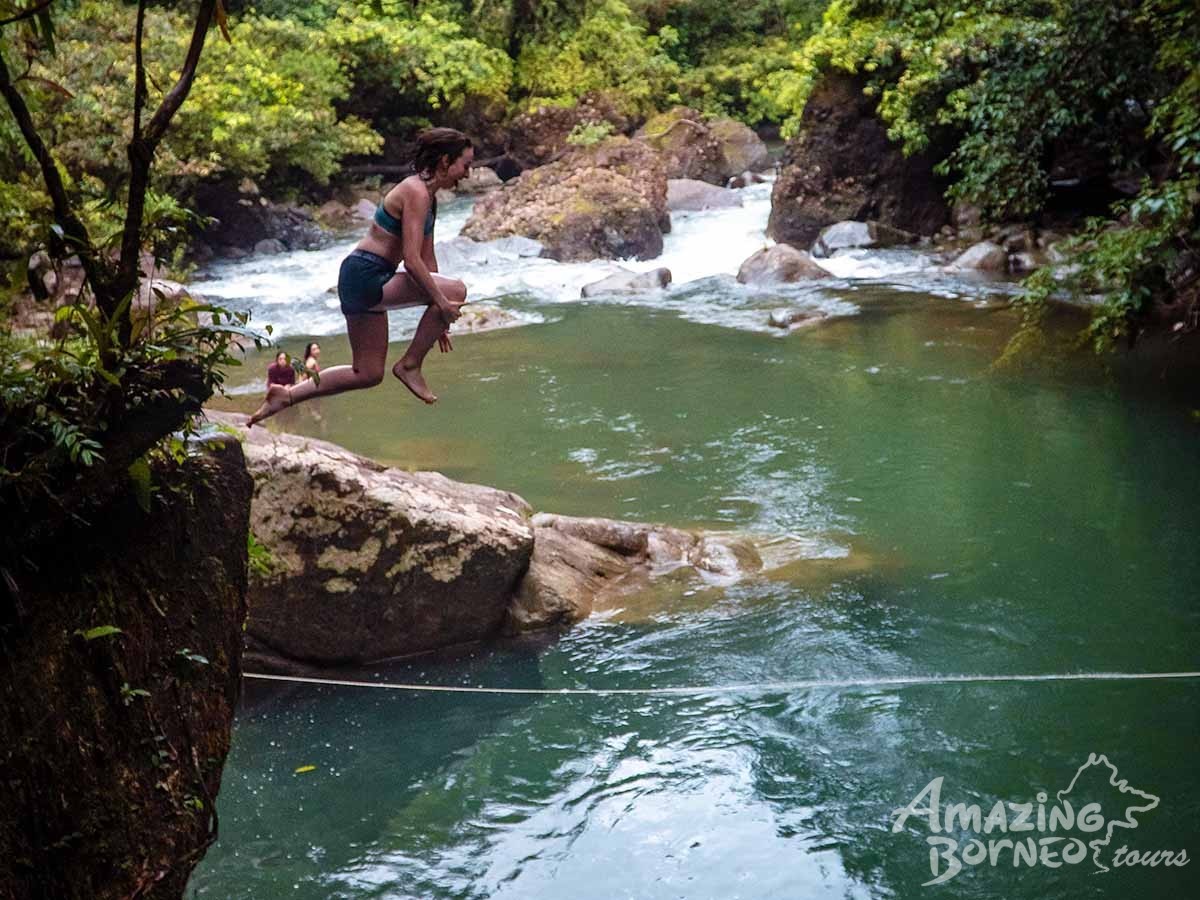 Apart from junggle trekking, another exciting outdoor activities await in Aura Montoria's beautiful natural landscape, including cave exploration, cliff jumping, bamboo rafting, riverside camping, and hidden waterfall discovery! Book a 2D1N Aura Montoria Jungle Trekking now!
2. Maragang Hill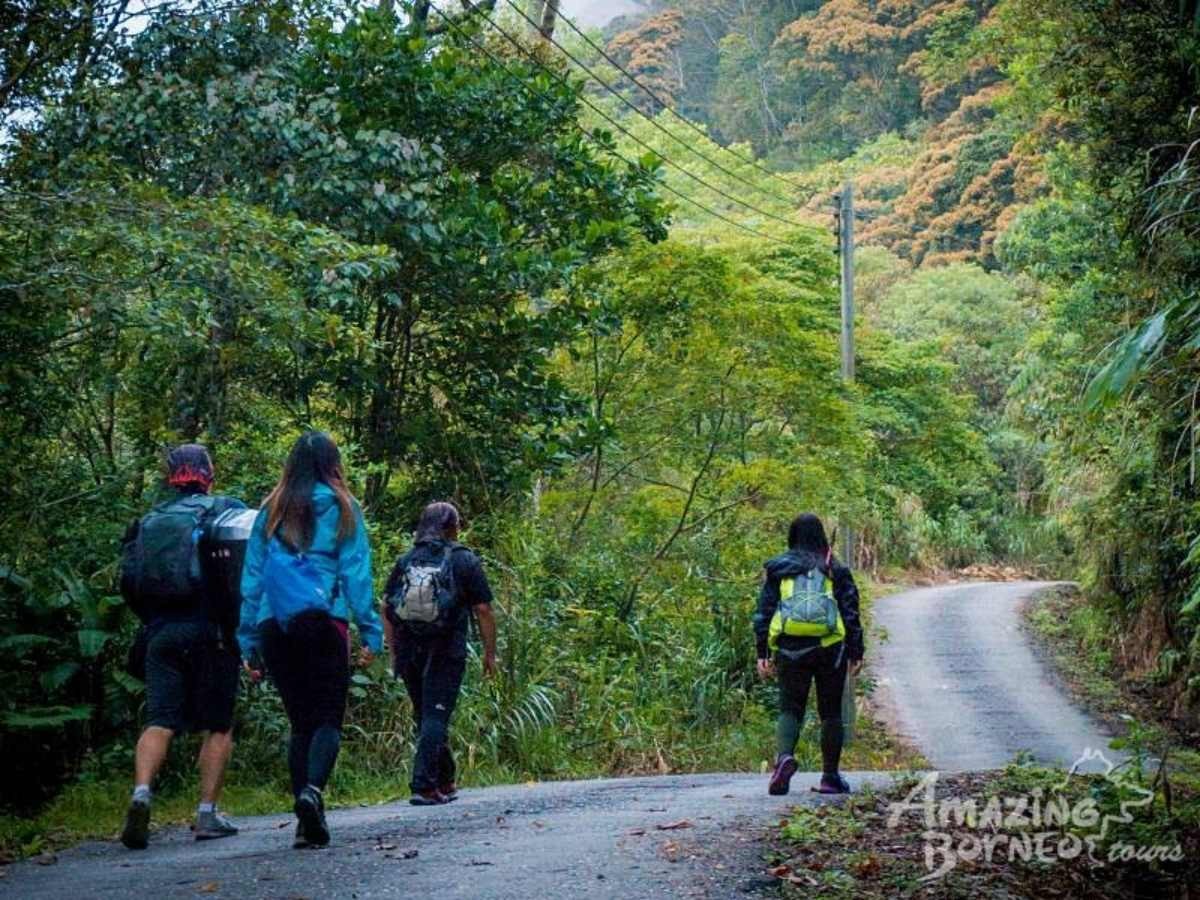 Maragang Hill is located in the mountainous region of Kampong Mesilau, about two hours' drive from Kota Kinabalu town, on the east ridge of Mount Kinabalu.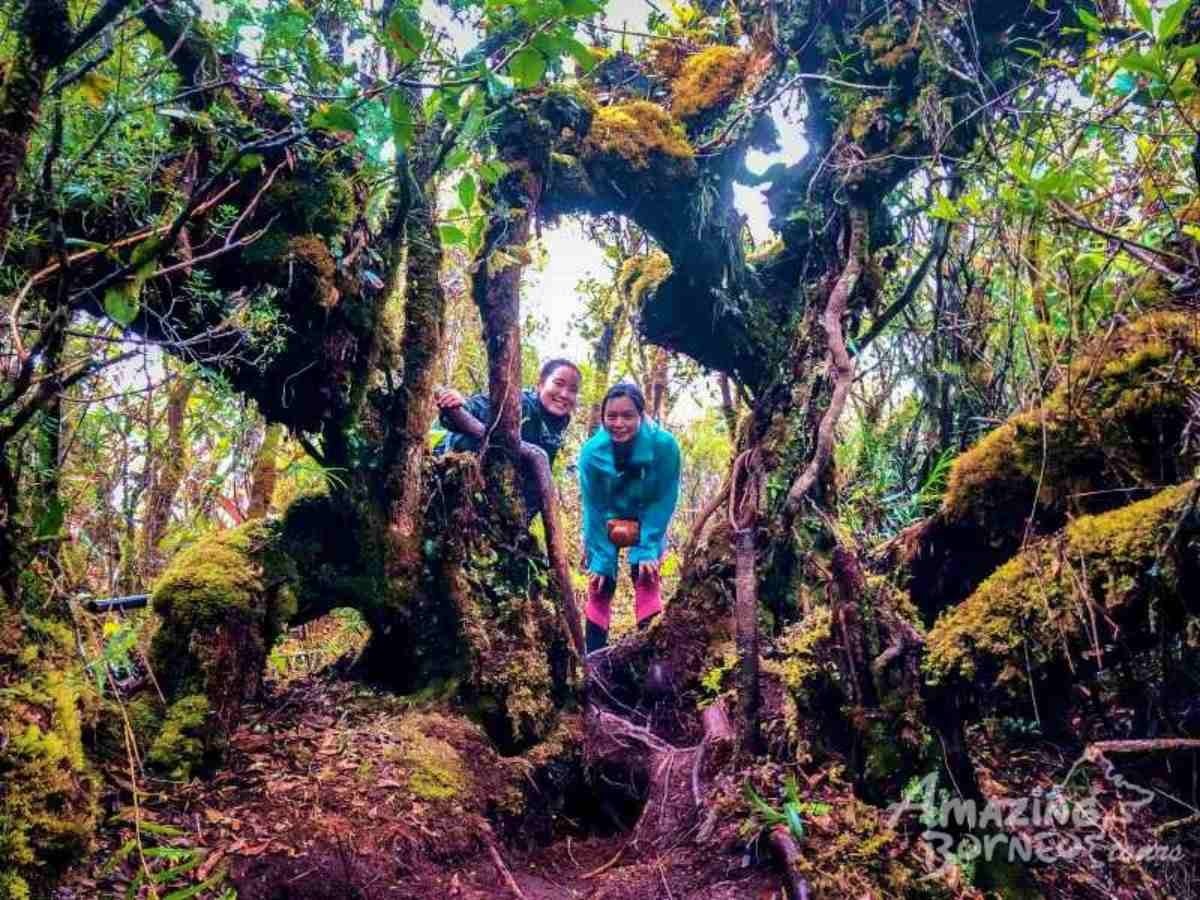 The trail leading to the top of the hill is rugged, with muddy slopes and moss-covered tree trunks that require some clambering. Along the way, trekkers may spot pitcher plants and, on cloudy days, witness mist enveloping the tall trees, creating a surreal atmosphere.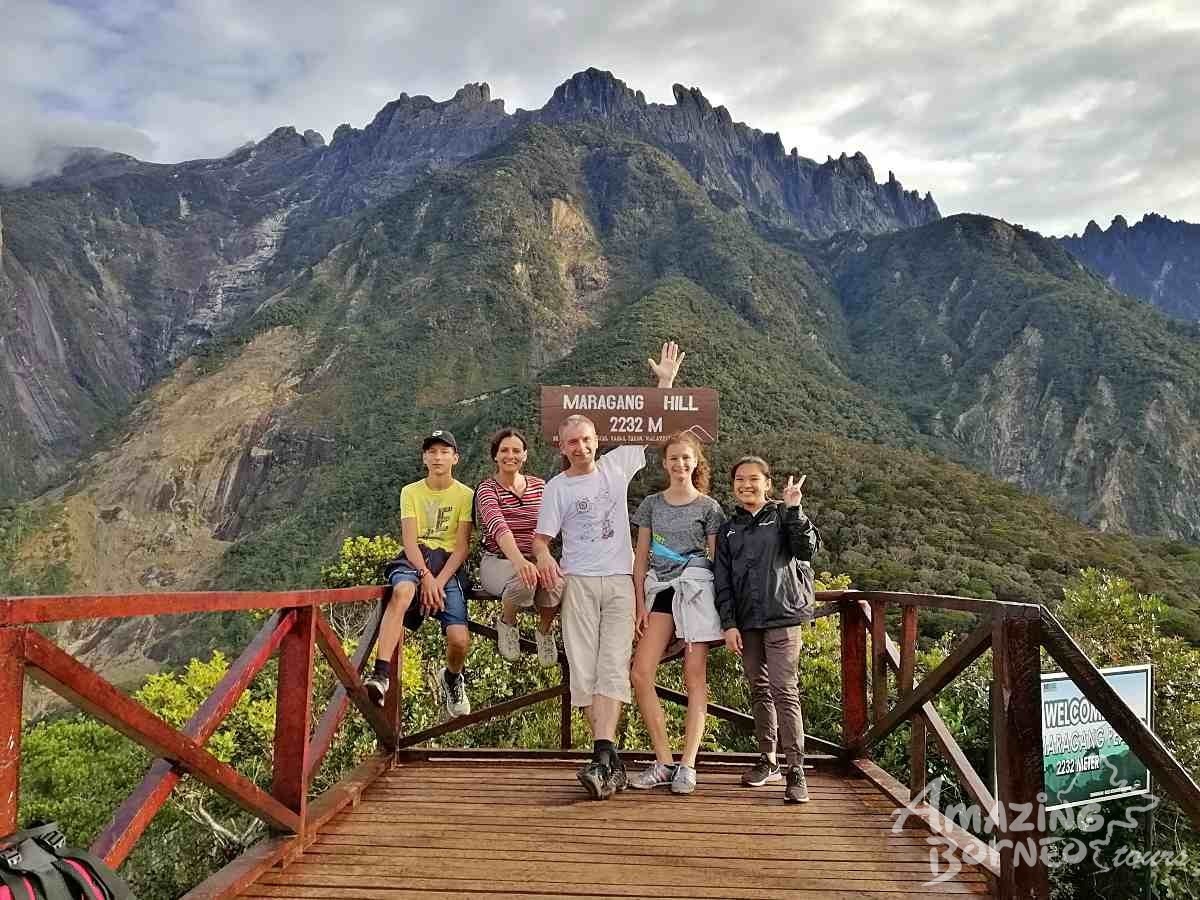 At the peak, which rises to a height of 2,232 metres above sea level, the reward is a breathtaking view, with Mount Kinabalu providing a majestic backdrop. A summit platform provides an ideal vantage point for taking photographs to commemorate the journey. Book a 1-Day Maragang Hill Trekking now!
3. St. Veronica Hill
St. Veronica's Hill, standing tall at 278 meters above sea level, is a striking feature that overlooks the charming Tamparuli town and surrounding villages. Known as Bukit Perahu by the locals of Sabah, this hill has a peculiar inverted boat-shaped rock near the summit's clearing.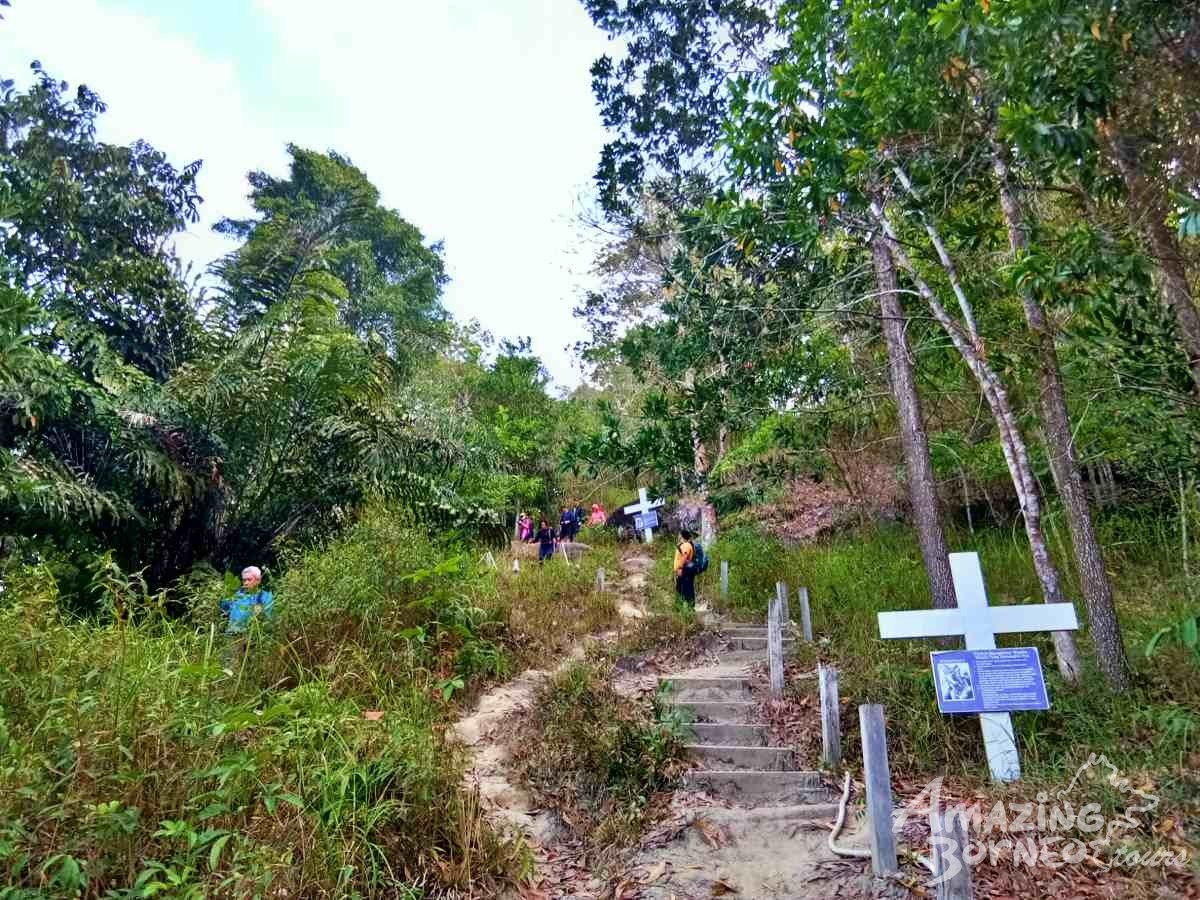 Hikers can enjoy a leisurely trek up the rocky terrain, passing through trees and bushes along the way. As one approaches the top, occasional shrub openings provide a magnificent bird's eye view of the surrounding landscape.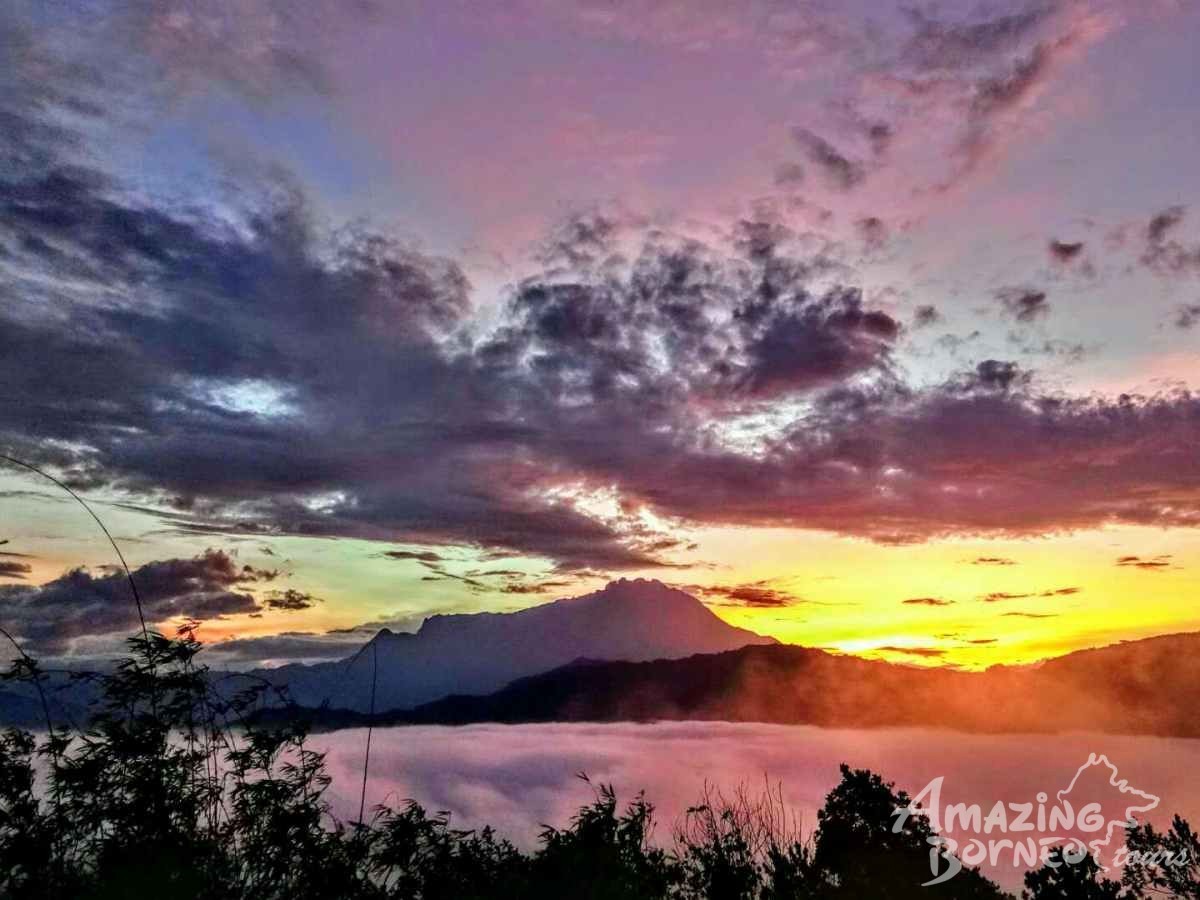 For an unforgettable experience, hikers can take an early morning hike and witness the stunning sunrise over Mount Kinabalu, with misty lowlands spread out below, giving them a true "Top of the World" feeling. With a combination of scenic views, physical activity, and a touch of mystery, this hill appeals to both avid hikers and casual adventurers. Book a 1-Day St. Veronica's Hill Sunrise Trekking now!
4. Kinabatangan River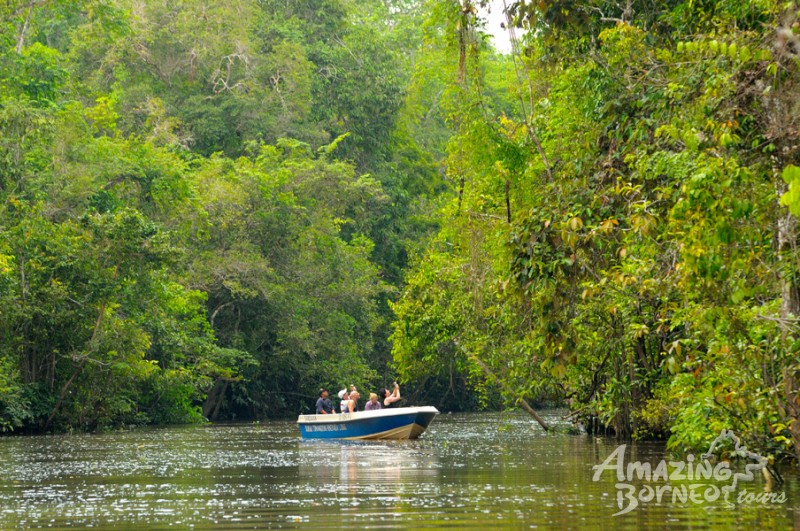 The Kinabatangan River stretches over 560KM from the Mountain ranges in the west to the Sulu Sea in the east. The forests surrounding this river have been so badly logged and replaced with oil palm that there is only a few meters of jungle around the banks of the river in some areas.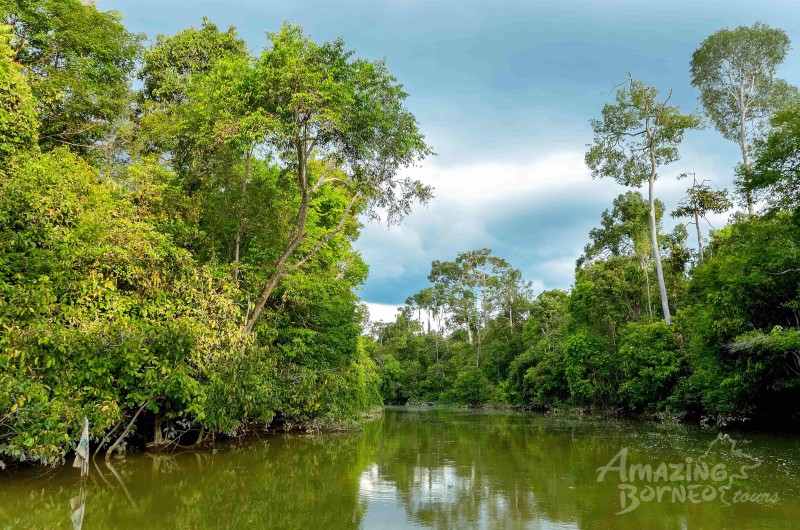 As tragic as this is, it offers a unique chance to glimpse a large amount of normally elusive species as they pass through this thin artery of forest that acts as a wildlife corridor for the animals to migrate between different areas.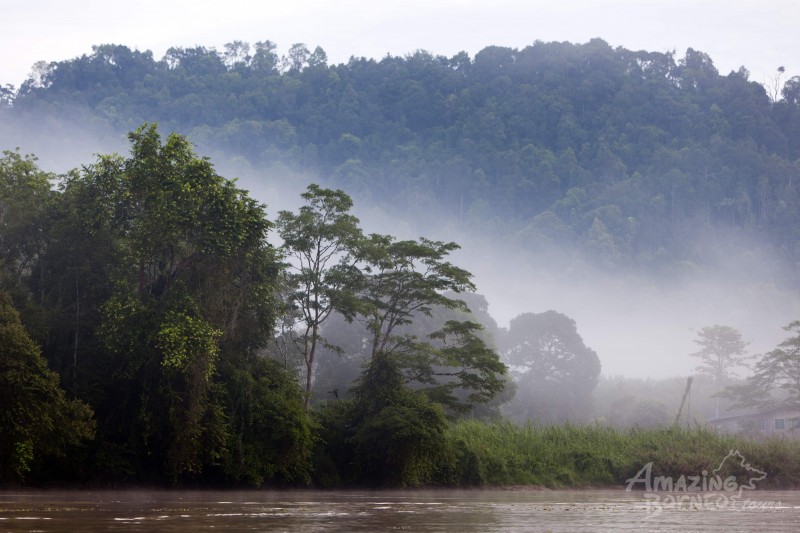 It is also recommended that you participate in night walks to increase your chances of spotting wildlife. These nocturnal walks can be a thrilling and unforgettable experience, as the jungle comes alive with the sounds and sights of creatures that are often not visible during the day. When planning a jungle trek in the Kinabatangan area, it is highly recommended that you seek the assistance of a local homestay and a qualified guide to ensure your safety and increase your chances of spotting wildlife. This area is known for its abundance of crocodiles and venomous snakes, which can pose significant risks to trekkers who are not experienced or knowledgeable about the area. You may experience the Kinabatangan jungle trekking and night walk by booking a 3D2N Kinabatangan River Tour Package with us!
5. Danum Valley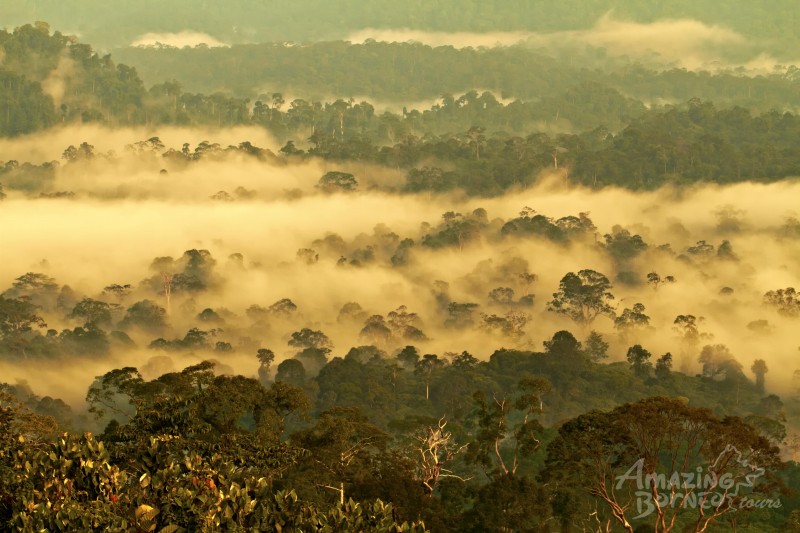 Covering an area of almost one million hectares of protected rainforest, Danum Valley is one of the most biodiverse areas on the planet. It is situated a fair distance from KK on the east coast of Sabah near Lahad Datu but is without a doubt worth the travel time.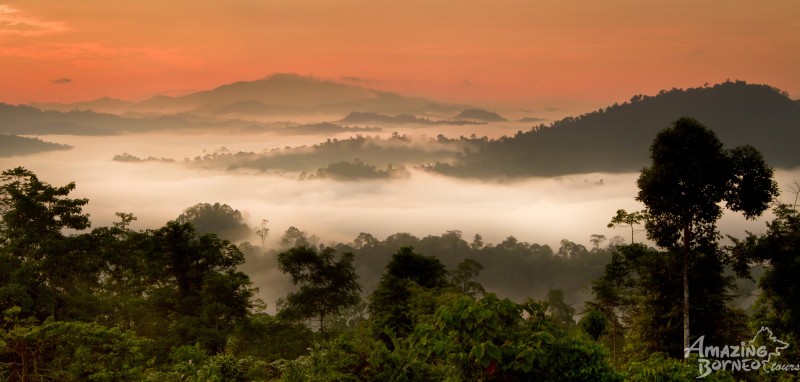 Home to a variety of mammals including Orangutans, Civet Cats, Sun Bears and Pygmy Elephants. Even some of the rarer creatures like the Clouded Leopard and Western Tarsier can be spotted here if you are extremely lucky. Again, night walks are highly recommended and guides are a must. Embarking on the thrilling 4D3N Danum Valley Rainforest Trekking and Night Walk to search for rare wildlife!
6. Maliau Basin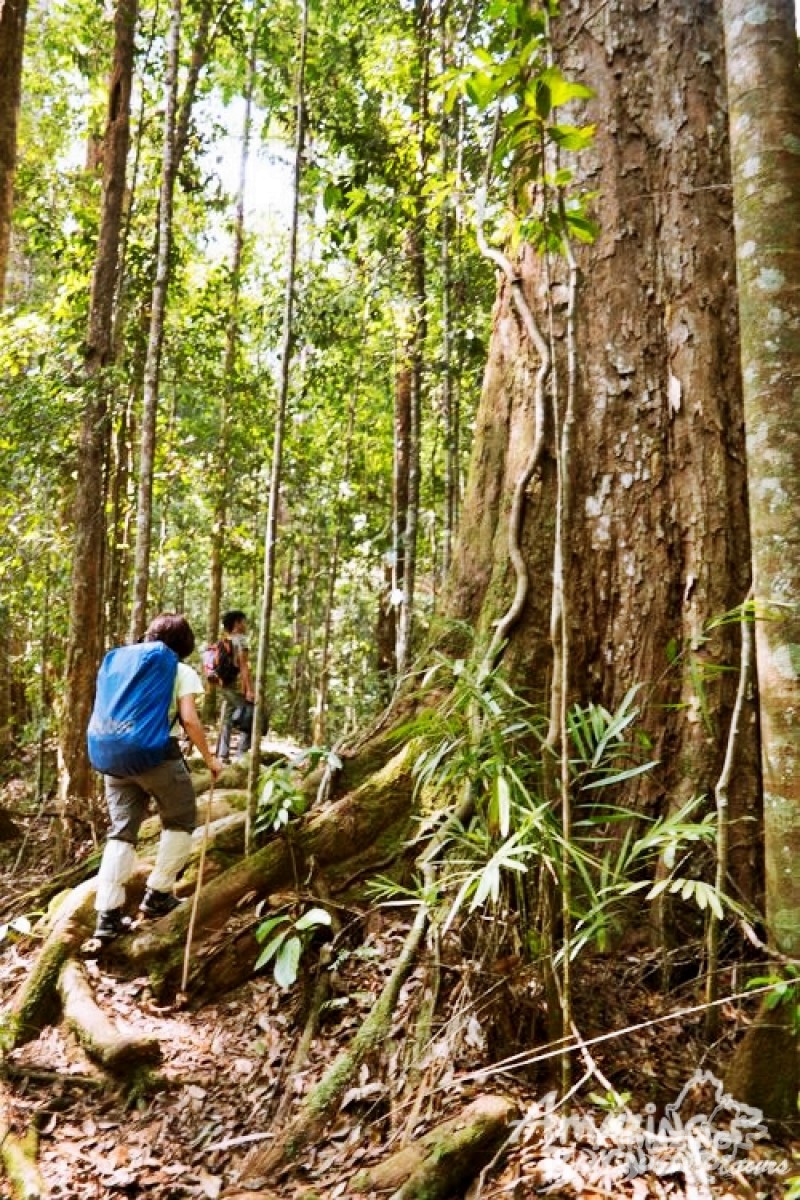 Also known as Borneo's Lost World, Maliau Basin was only discovered in 1947 when a pilot almost crashed into one of its cloud capped peaks. Even after its discovery it was almost 40 years until any expedition successfully reached here. Most of the area remains unexplored to this day and until recently it was very hard to get a permit to enter the conservation area. Maliau offers a once in a lifetime jungle trekking experience, world class mammal and bird watching with primary rainforest, waterfalls and rivers situated in an amazingly biodiverse assembly of 12 different forest types.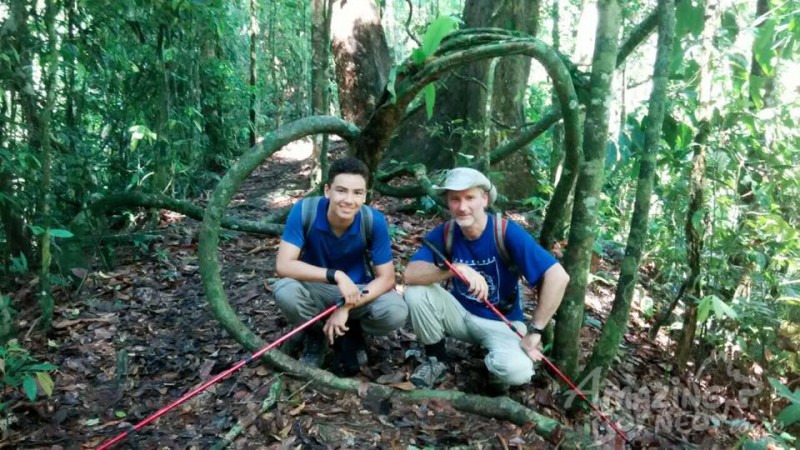 Please keep in mind you must obtain permission from Yayasan Sabah to enter this protected area and make sure you have proper medical insurance covering helicopter evacuation as this is a particularly isolated area. Explore the amazing nature and wildlife of Sabah's Lost World by booking a 4D3N Maliau Basin Jungle Trekking, Night Drive, and Night Walk now!
7. Long Pasia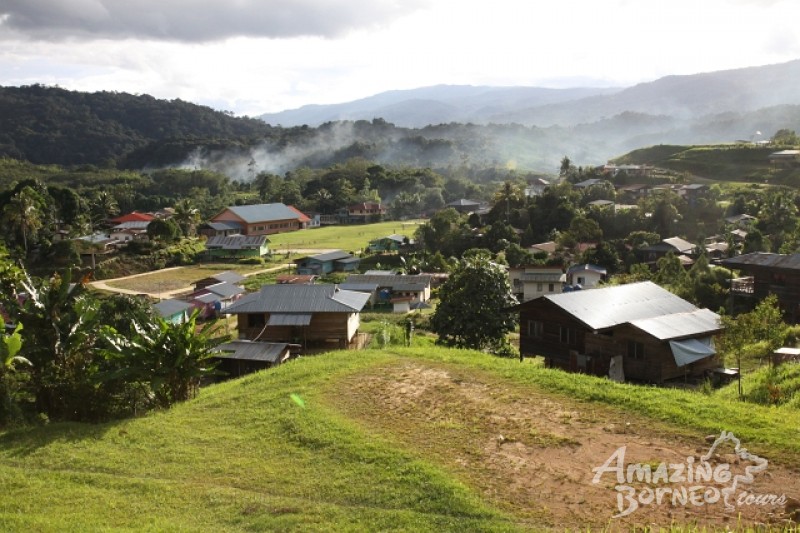 Long Pasia is a charming and picturesque village located in the Sipitang district, close to the Sabah/Sarawak border. What sets this village apart is the incredible hospitality and warmth of the local people, who are eager to welcome visitors and share their culture and traditions.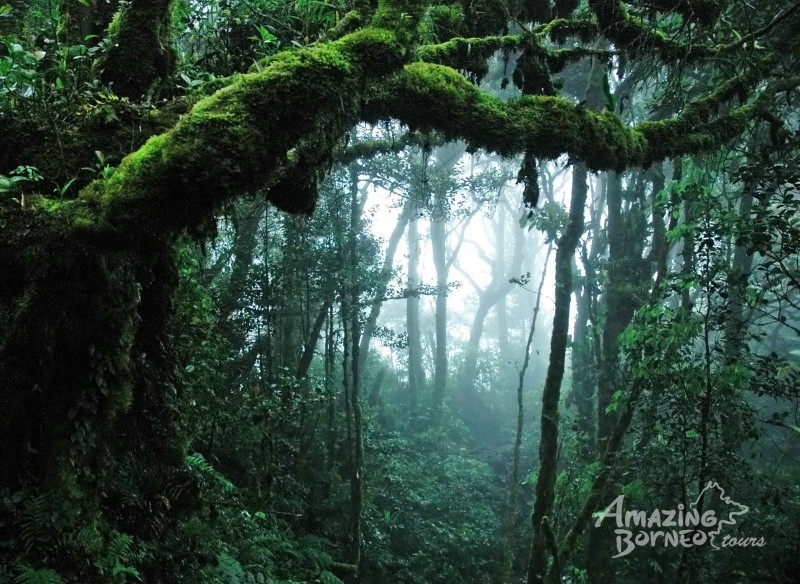 While the journey to Long Pasia may be a bit challenging, with a 3-hour bus ride from KK to Sipitang followed by a 4-hour 4x4 vehicle ride on logging roads to the village, the effort is well worth it. Once you arrive at Long Pasia, you can enjoy comfortable and authentic homestay accommodations, where you can rest and recharge before embarking on your jungle adventure.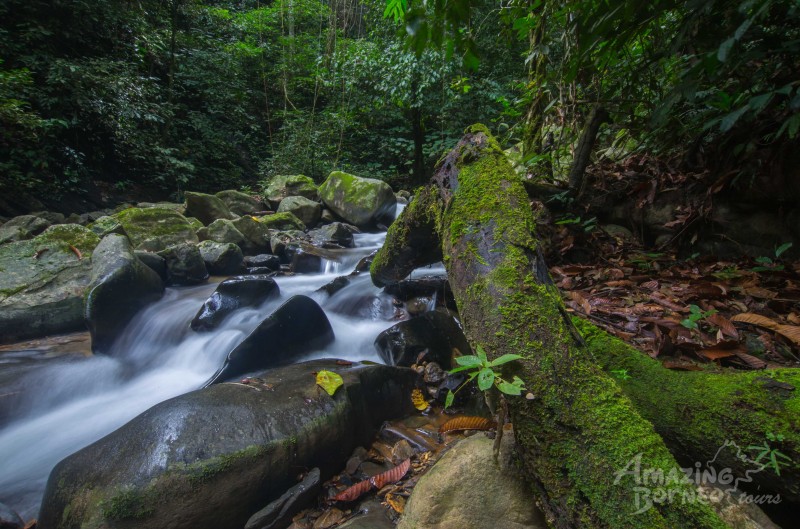 Your guides will help you plan your trek and select from a variety of incredible destinations, including waterfalls, lakes, and ancient folklore sites. Each of these destinations offers a unique and unforgettable experience, from the stunning natural beauty of the waterfalls to the rich cultural history of the folklore sites. Book 3D2N Long Pasia Sinipung Mount & Ferrian Waterfall here!
8. The Sandakan-Ranau Historic Death March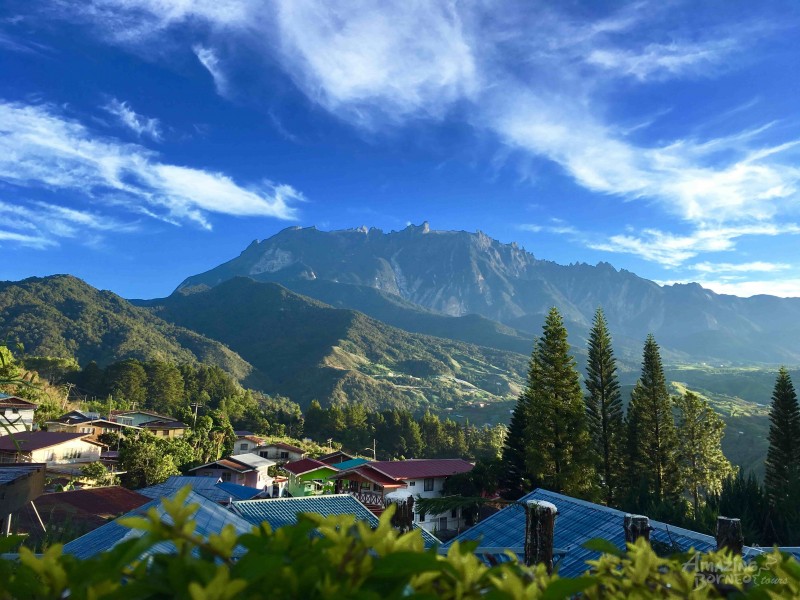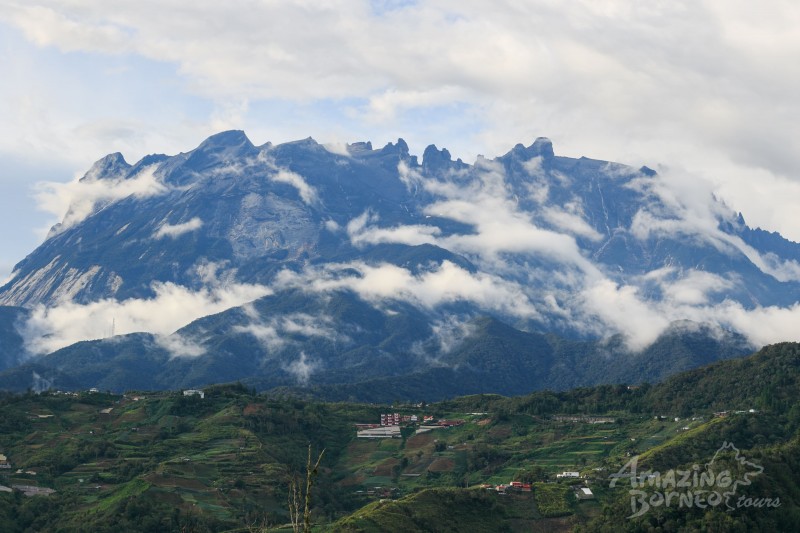 As the name suggests, this trek is not for the faint of heart. This trail pays homage to the almost 2000 Australian and British soldiers force marched to death by the Japanese during World War 2. Covering a distance of 260 Kilometres (160 Miles) from humid lowland jungle and swamps up until the foothills of Mount Kinabalu's cloud forest. The original trail took around 26 days to complete but most died on the way there from starvation and dysentery. As for all of these treks, it is of utmost importance to seek the assistance of qualified guides and professionals who are experienced in navigating the jungle trails. Venturing into the area without proper guidance and expertise can be extremely dangerous, as the terrain can be unpredictable.
Head to our website for more Sabah Jungle Trekking Adventure Tours now!