Amazing Borneo finally hosted their highly anticipated Chinese New Year celebration after a hiatus of four years! On January 4th, 2023, the day before Chap Goh Mei (the grand finale of Chinese New Year), the headquarter of Amazing Borneo in Asia City, Kota Kinabalu was adorned with colourful decorations and lanterns, creating a vibrant and festive atmosphere. Every staff of Amazing Borneo was filled with joy and excitement, smiling and chatting with one another as they worked together to make sure that the celebration went off without a hitch.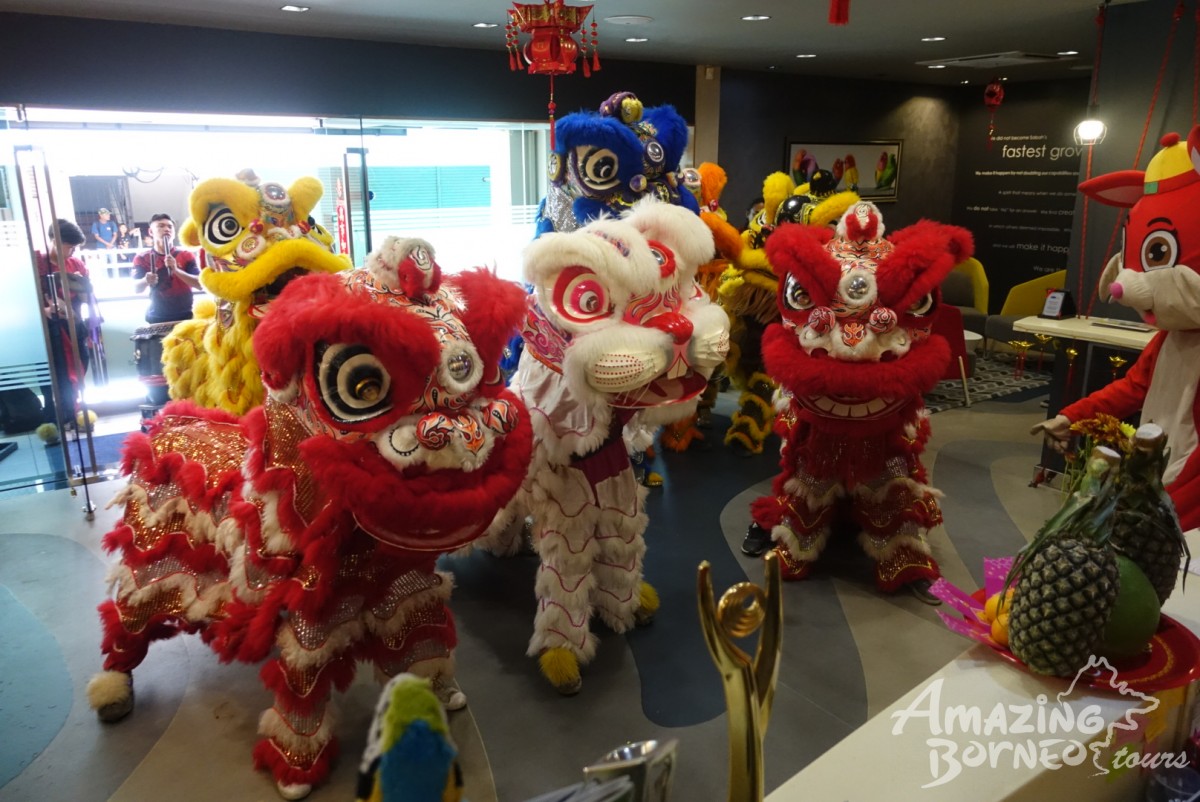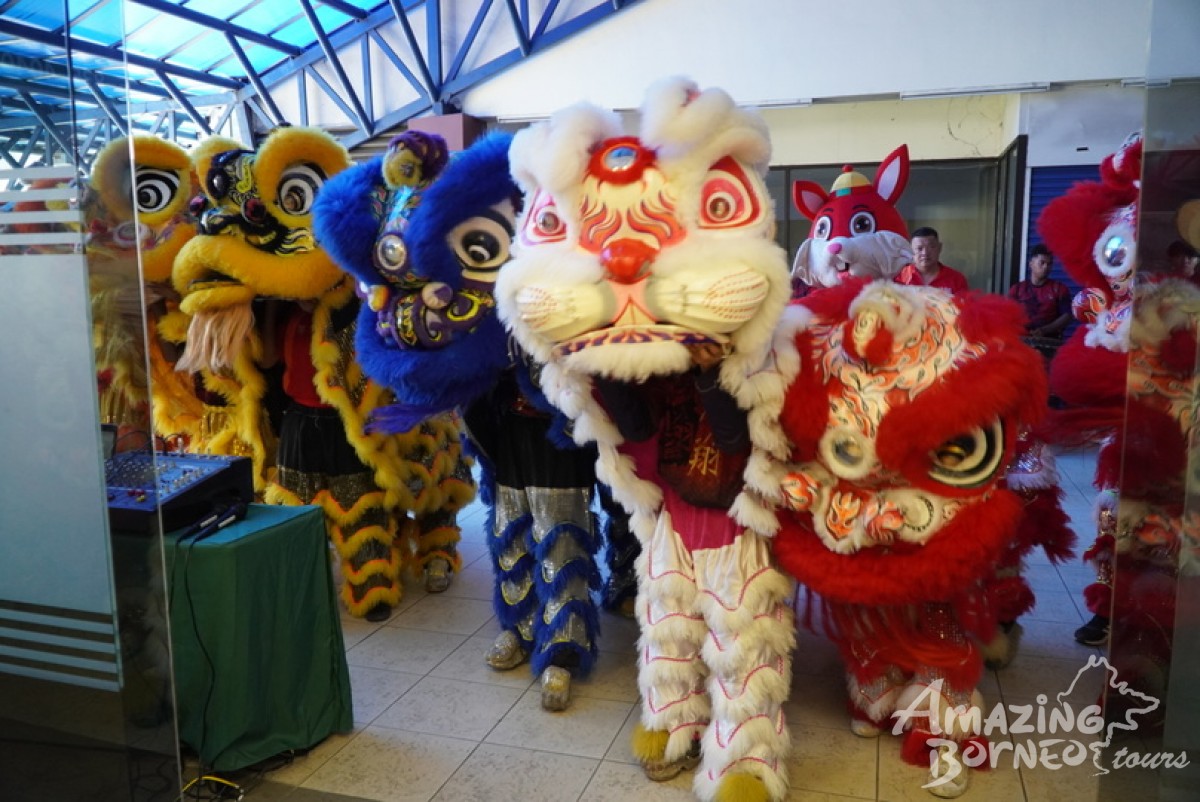 The Chinese New Year Celebration was kicked off with lions dance performance.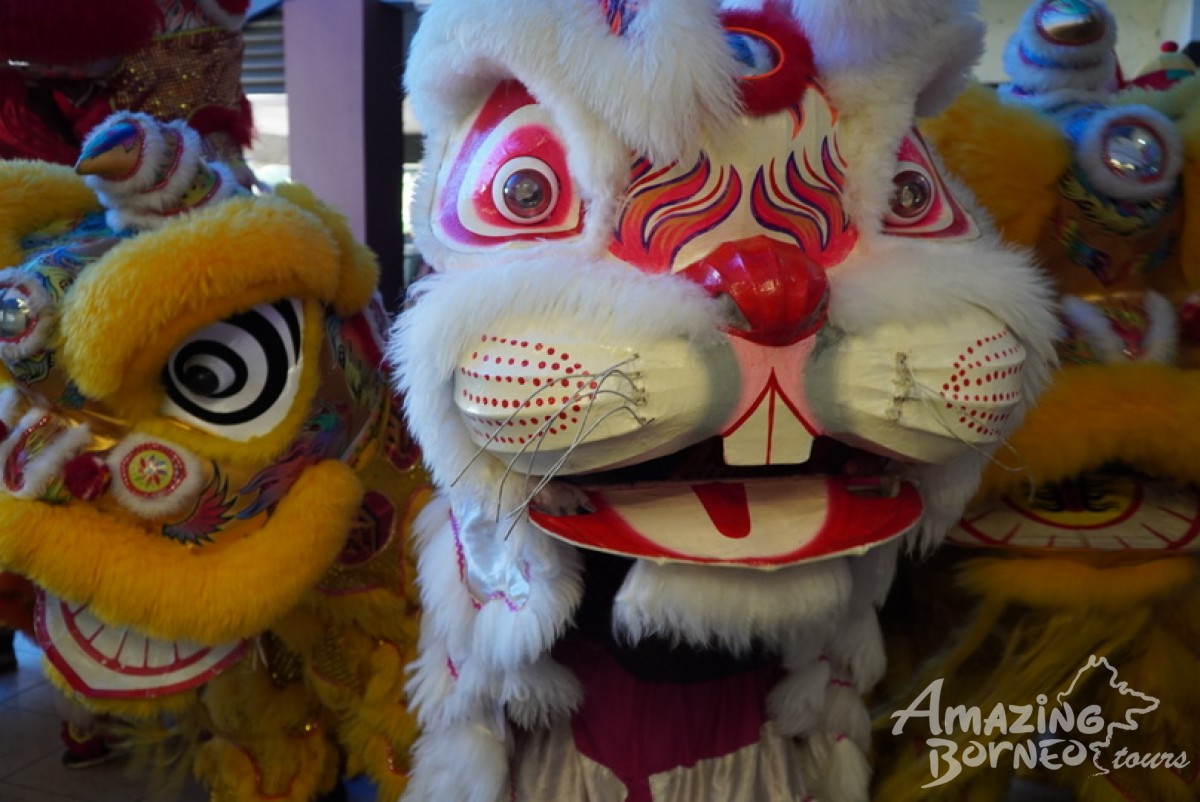 A lion was "cosplaying" a bunny this year, in conjunction with the Year of Rabbit!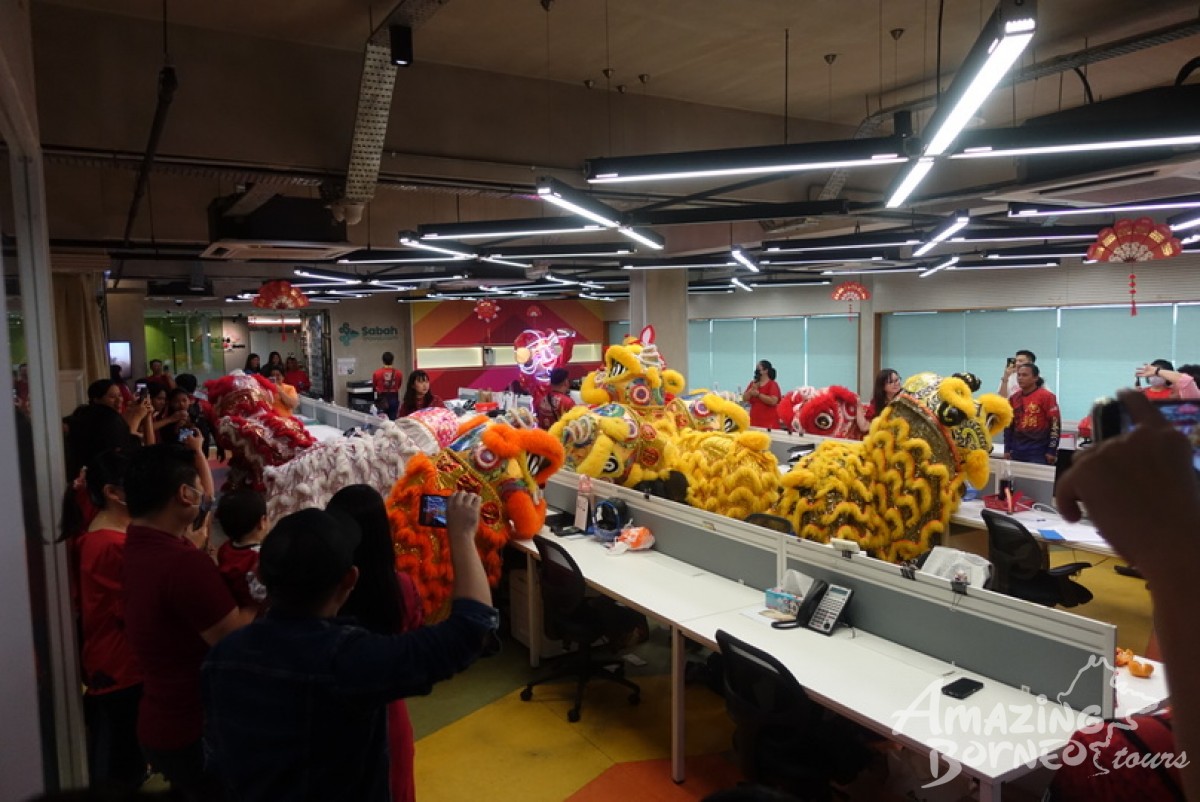 The lions were "spitting out" the mandarin oranges on the staff's working desks, symbolising great luck and prosperity in the new year.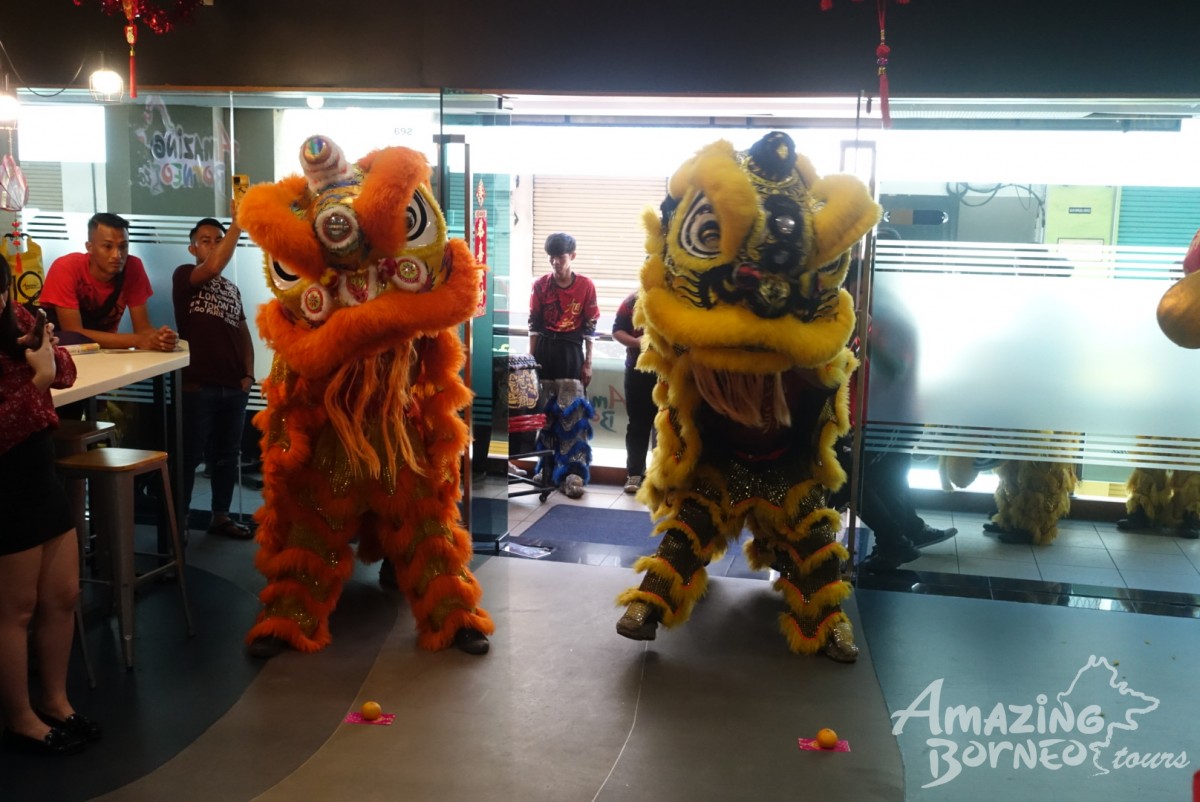 In Cantonese, mandarin orange and gold is a pair of homonyms. Two mandarins were placed on the ground to symbolize "two pieces of gold" and "good things come in pairs".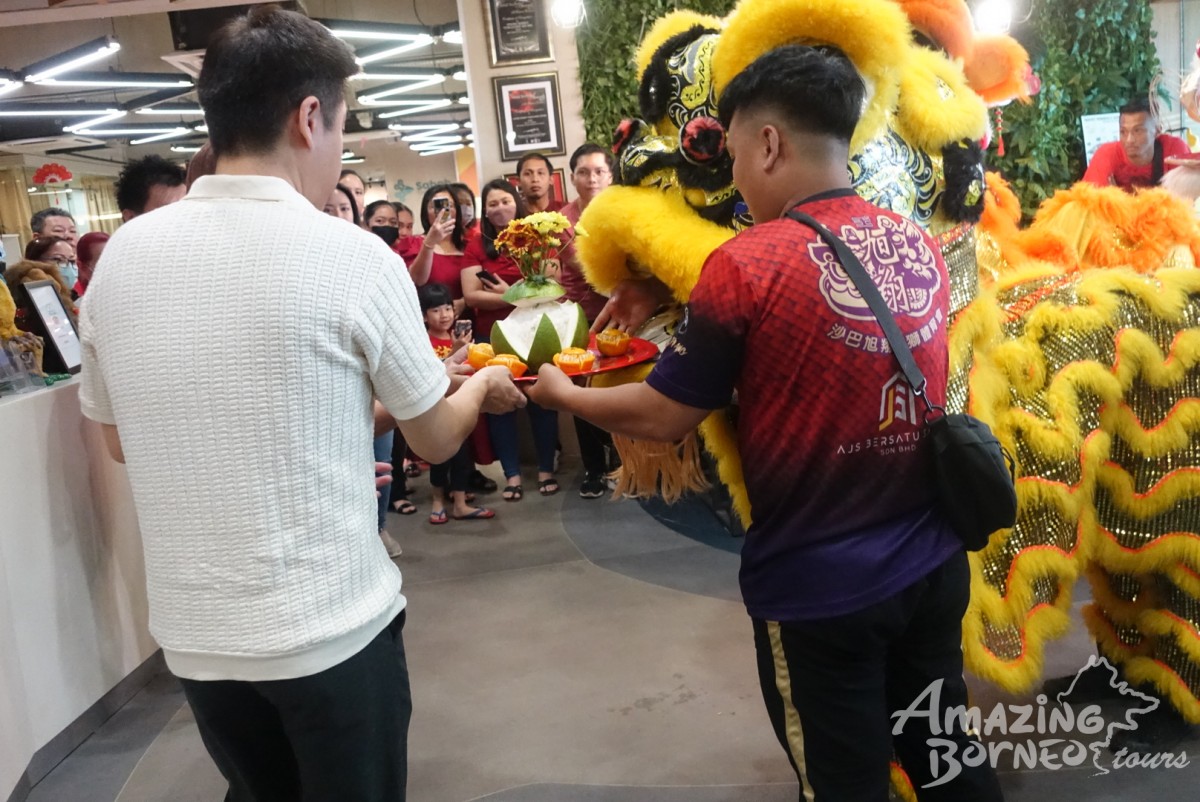 The lions offered pomelo, flowers, and mandarin oranges to the CEO of Amazing Borneo, Kenji Yeo, epitomising bringing good fortune and prosperity to Amazing Borneo.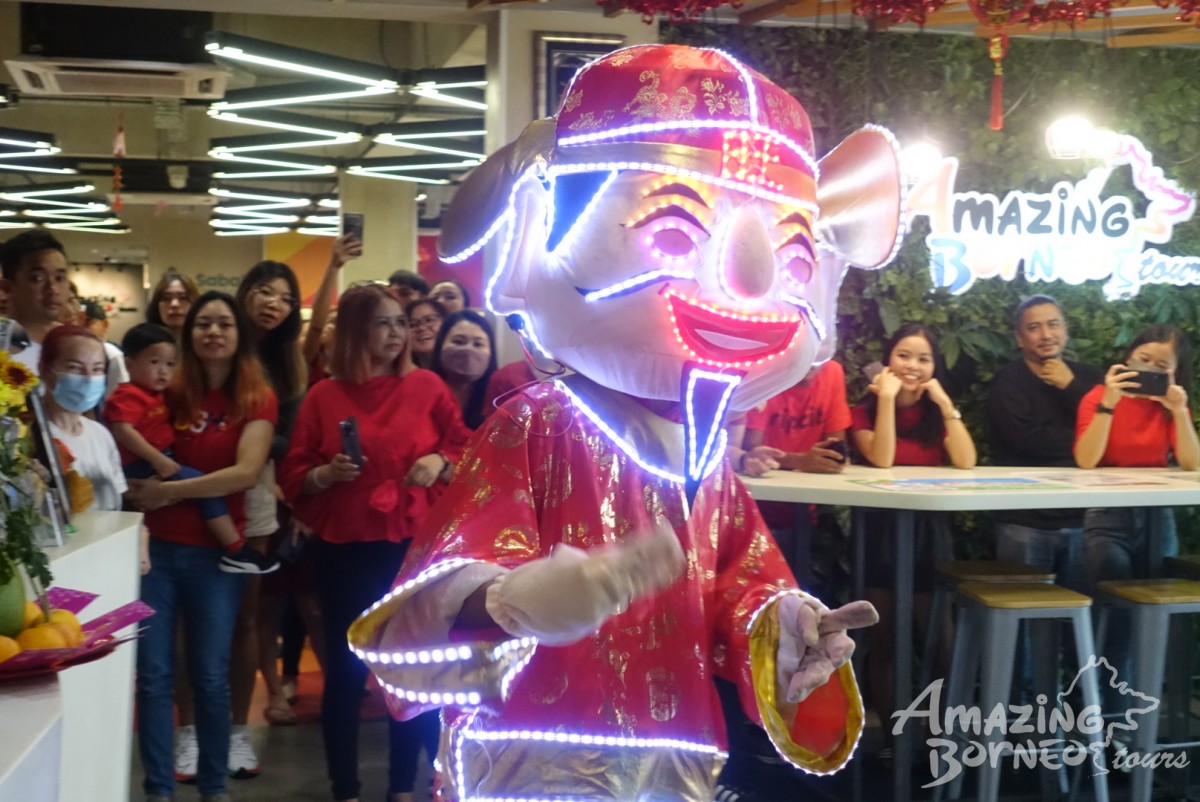 The God of Wealth with LED stripes!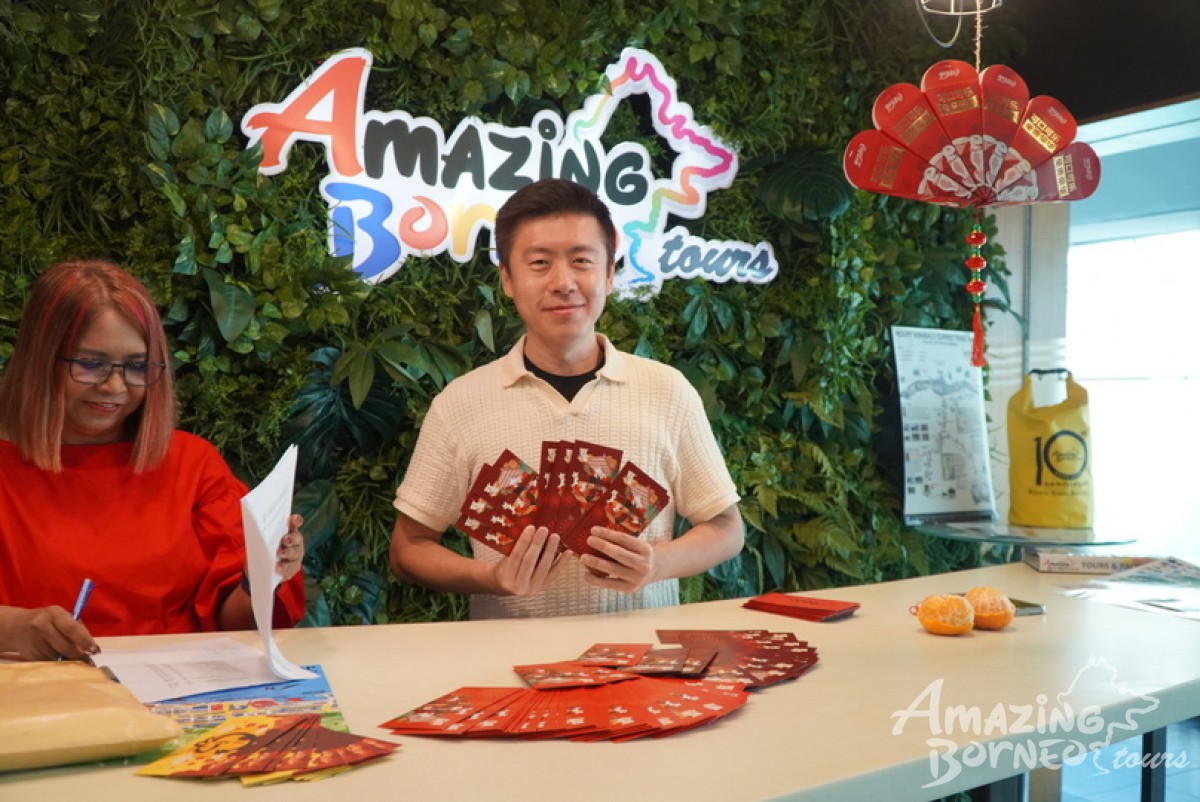 \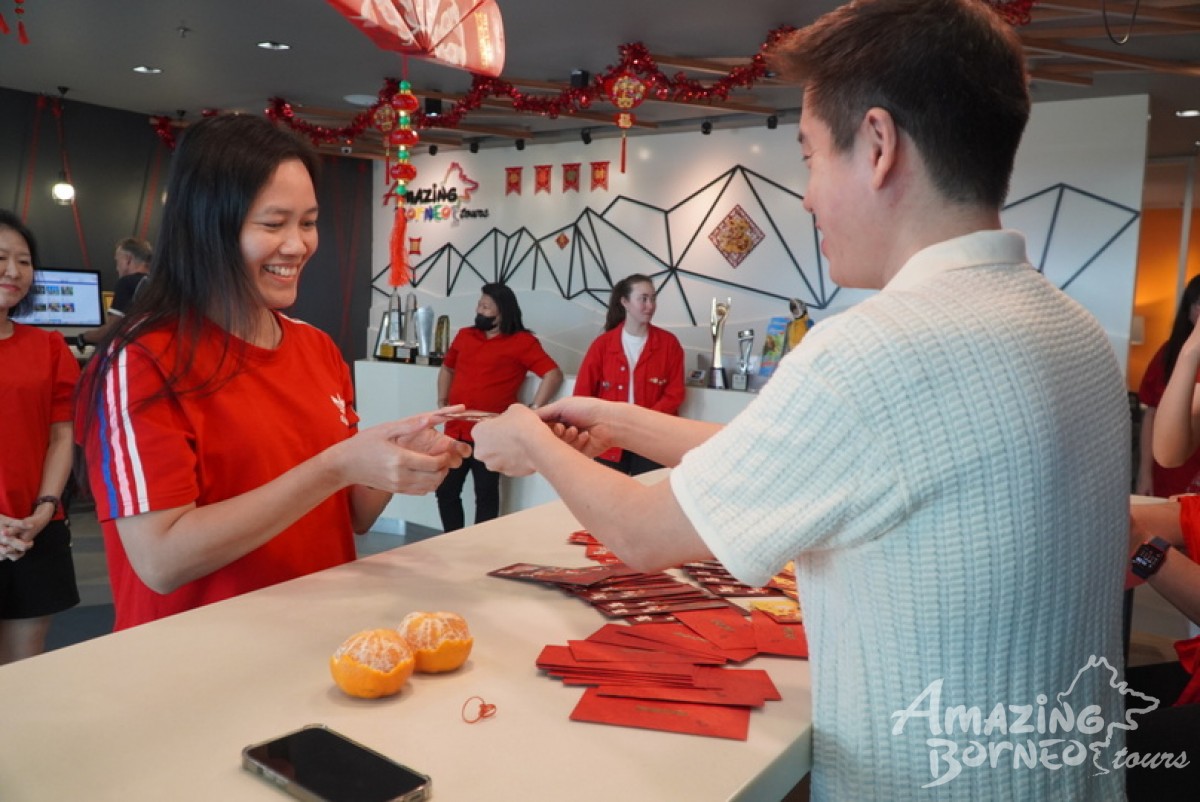 The CEO of Amazing Borneo was distributing the Ang Pao (red envelopes) to every employee as a token of appreciation for their commitment and dedication in the past.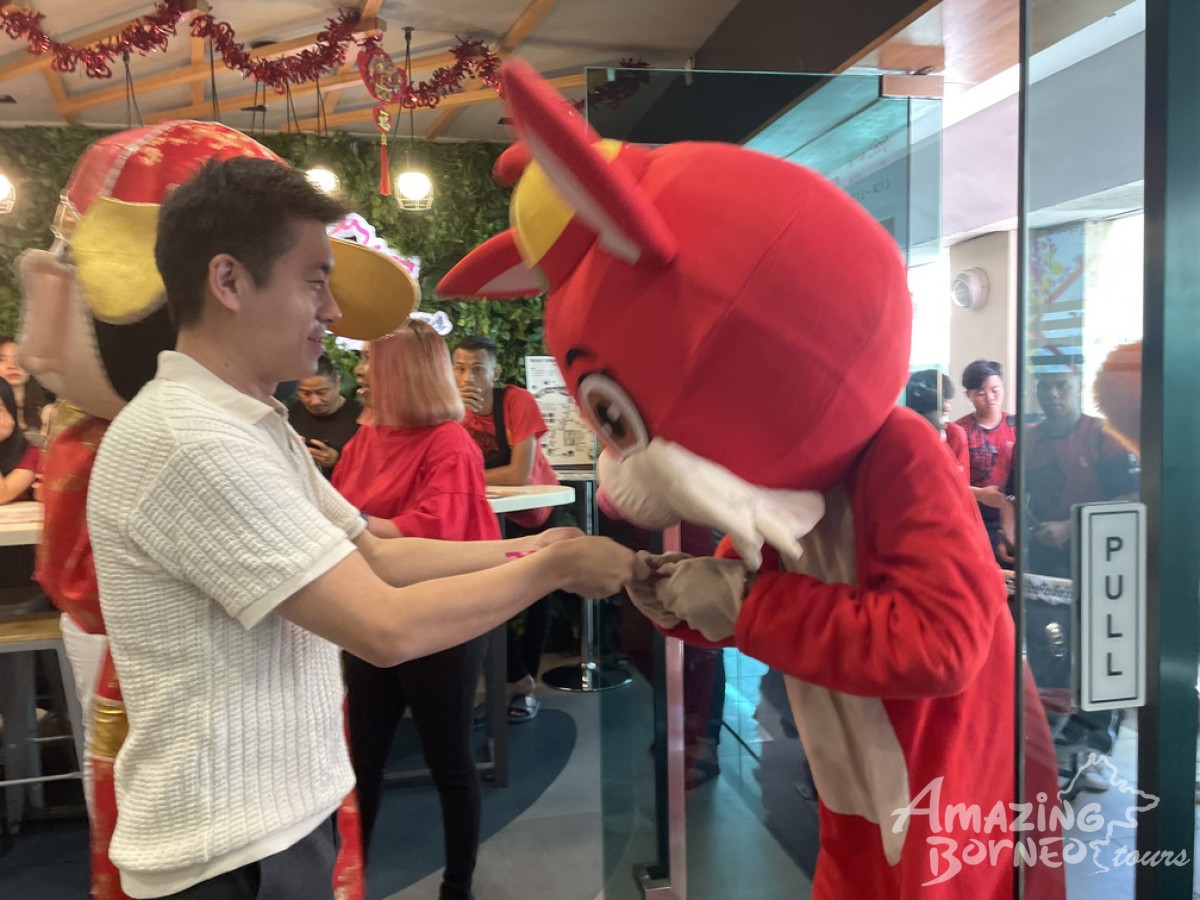 Also, to the Rabbit, the zodiac of the year!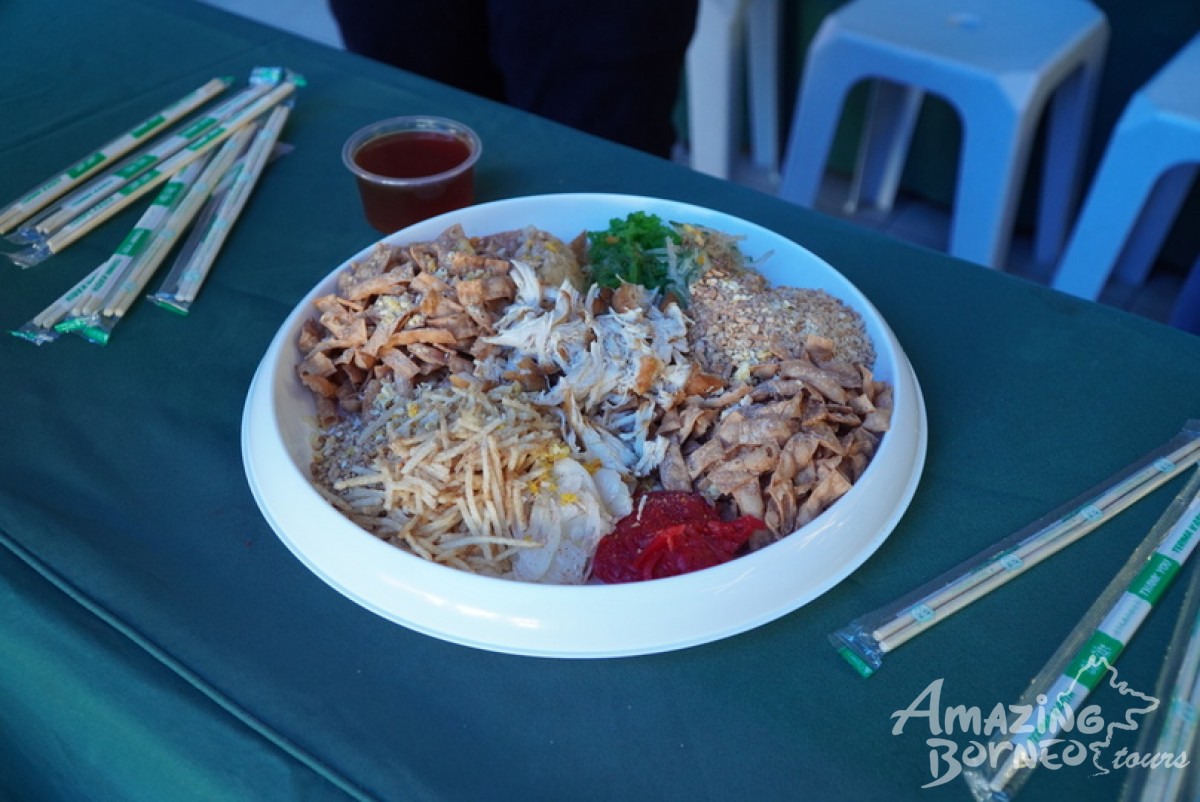 The next session: Let's toss the Yee Sang! The Yee Sang dish itself is a combination of ingredients that represent prosperity, health, and abundance.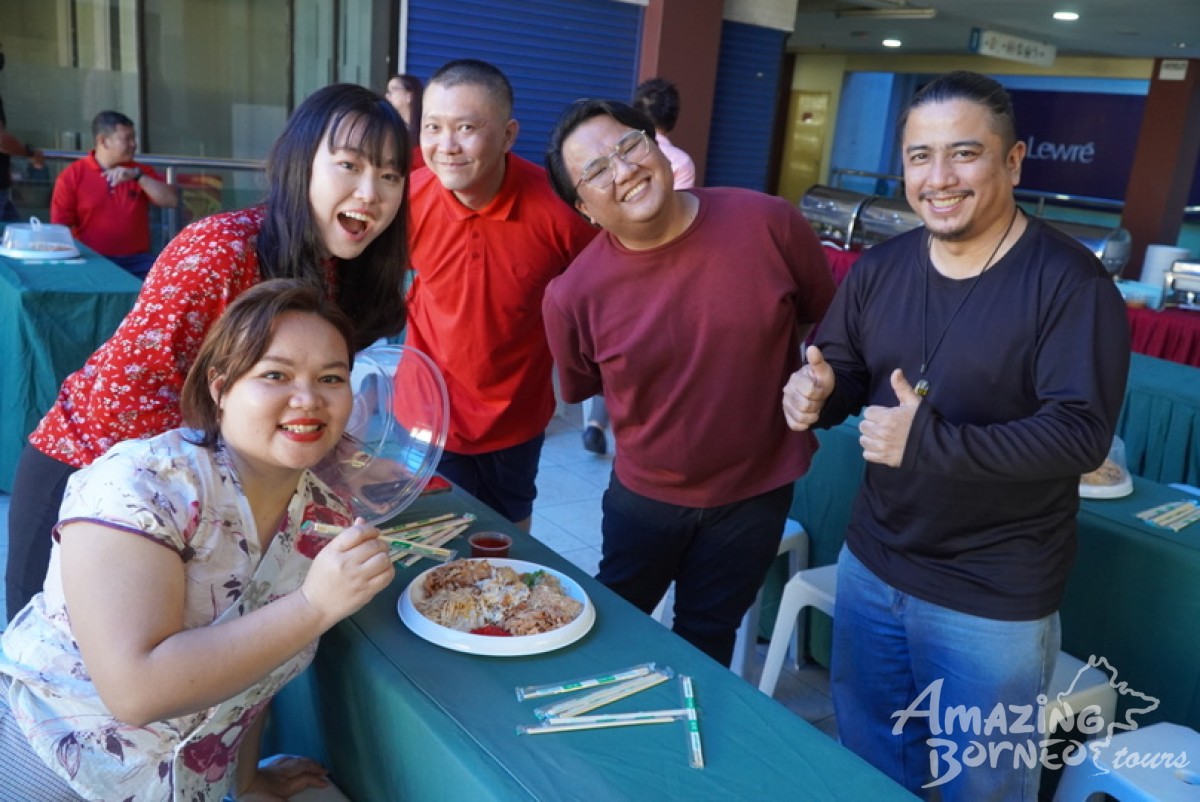 Yee Sang tossing is also believed to bring good luck and health to all who partake in it.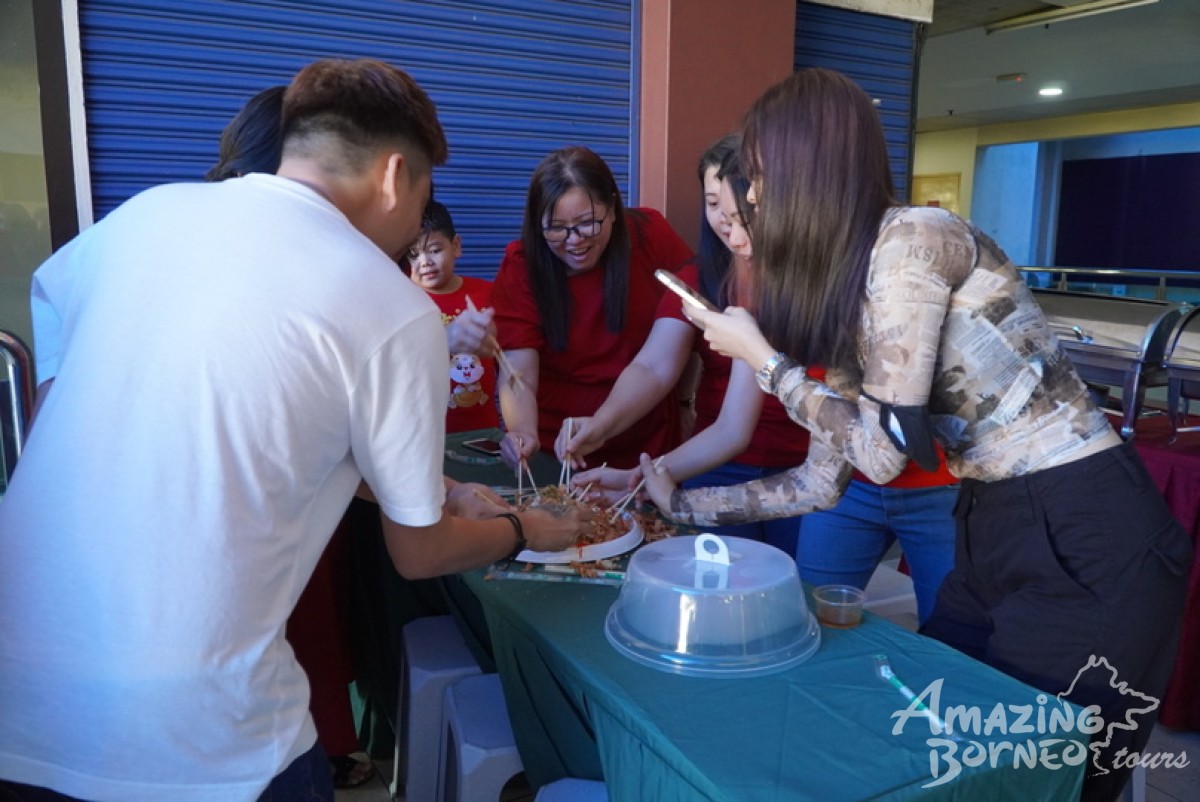 On the count of three, everyone grabbed a pair of chopsticks and tossed the dish as high into the air as possible, while shouting auspicious phrases.
It is believed that the higher everyone tosses the Yee Sang, the more luck and success will come in the new year.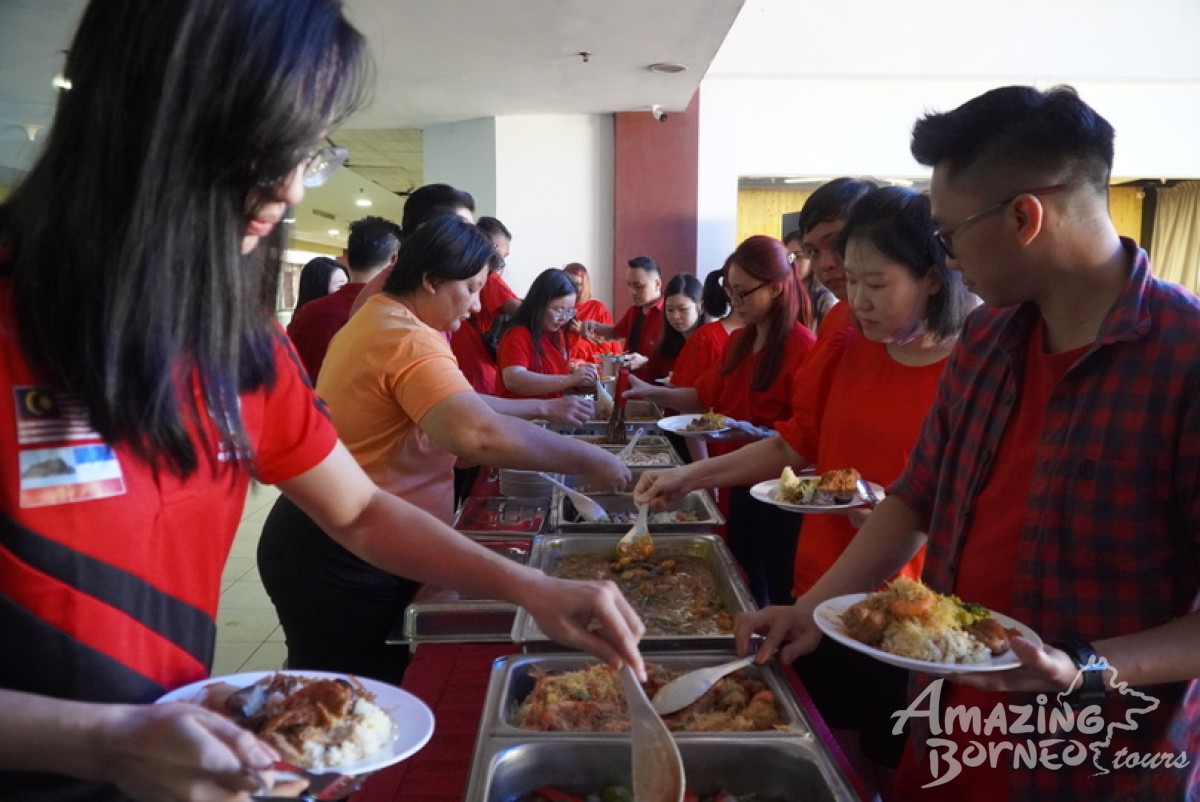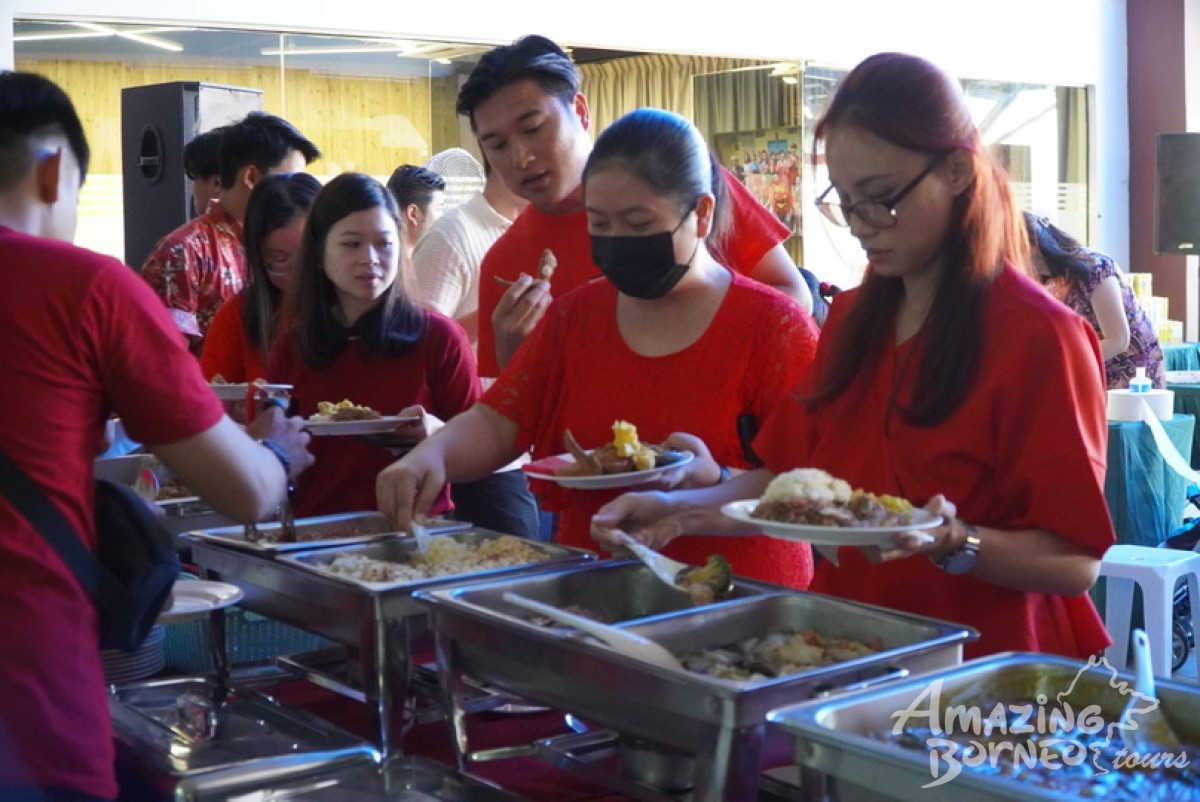 A lunch feast of delectable Malaysian cuisines was prepared for everyone and completed with a variety of fragrant side dishes, tantalizing satays, curries, and sumptuous desserts.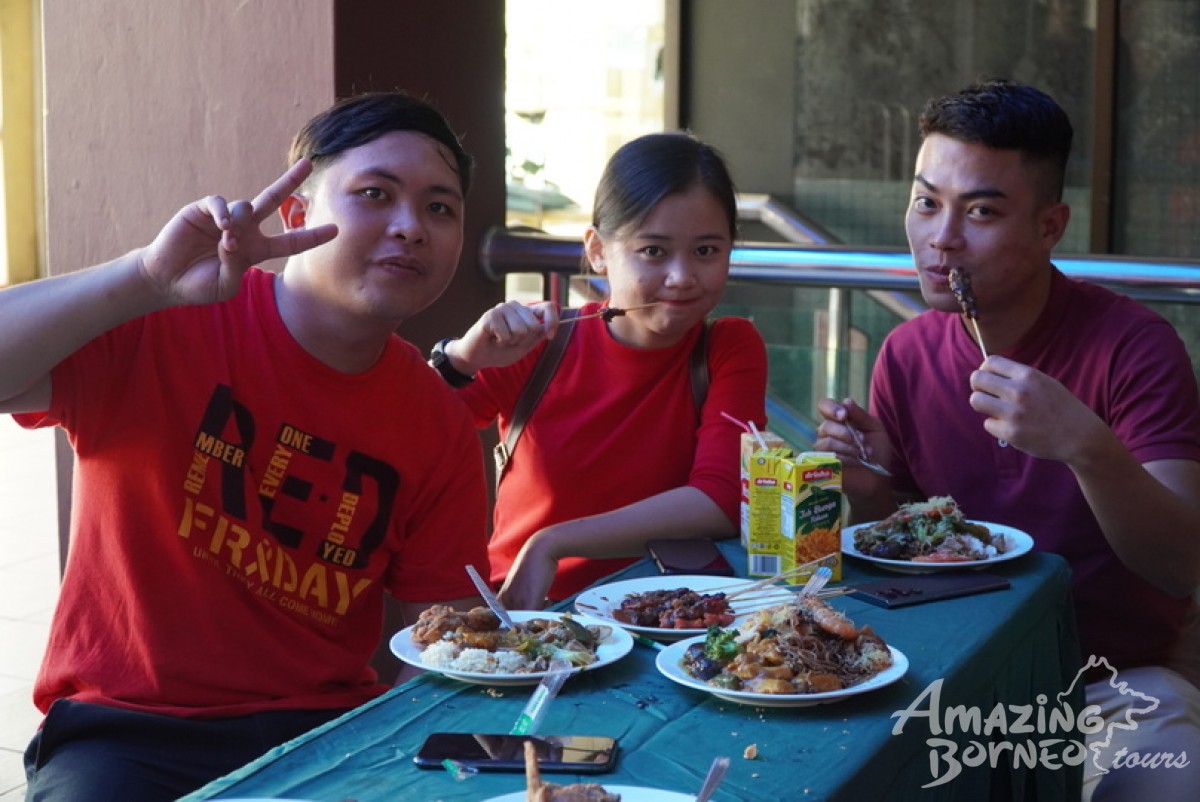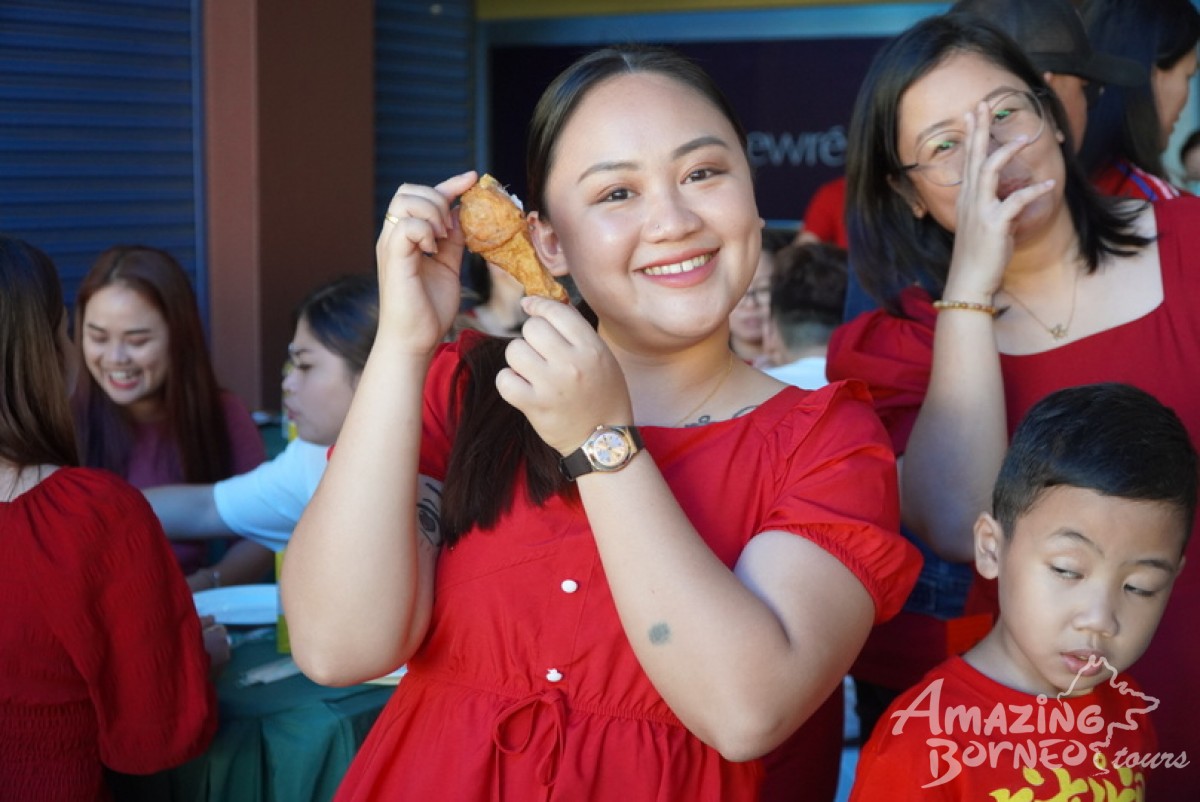 Everyone left with full bellies and happy hearts, after enjoying a whale of time over great food and warm conversation.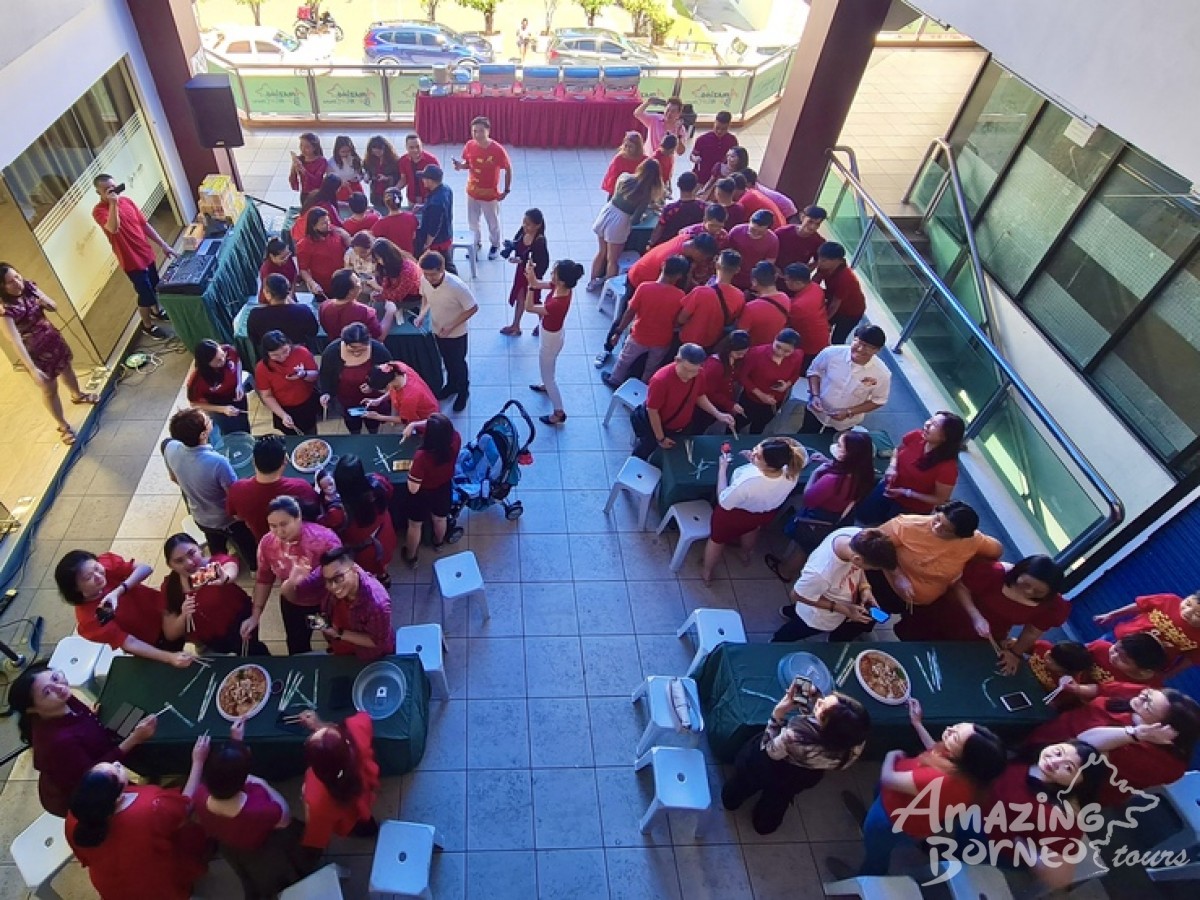 There's nothing quite like coming together with colleagues and co-workers from various departments, making the Chinese New Year celebration a unifying event for all to look forward to every year! The video of this Chinese New Year celebration is up on YouTube - WATCH IT NOW!