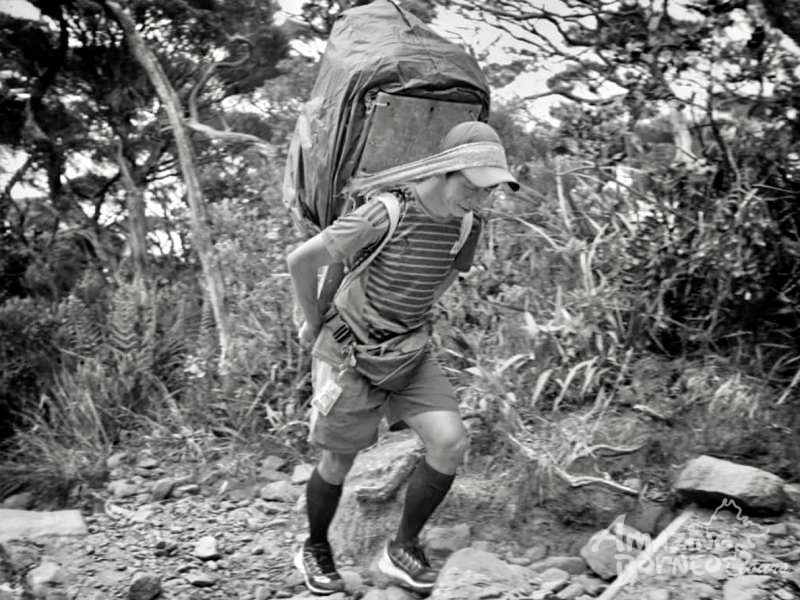 Credit: Running Malaysia
Mountain porters are some of the most resilient people out there. Being able to carry heavy loads up hills for long distances is a feat only few of us can achieve; the fact that they do it almost every day for a living can only prompt us raise our hats to them. Daved Simpat is one of these porters and he's been doing it for years so it's no surprise that the 37-year-old Sabahan has gone on to become Malaysia's number one ultra-runner.
However, he did not do it without overcoming hardships.
Simpat began his career as a mountain porter in 2009 when he realised, he needed a change from his humble years as a storekeeper. However, becoming a mountain porter requires high level of fitness and though Simpat certainly has passed that criteria, it took him more than 2 months to adjust to his new lifestyle.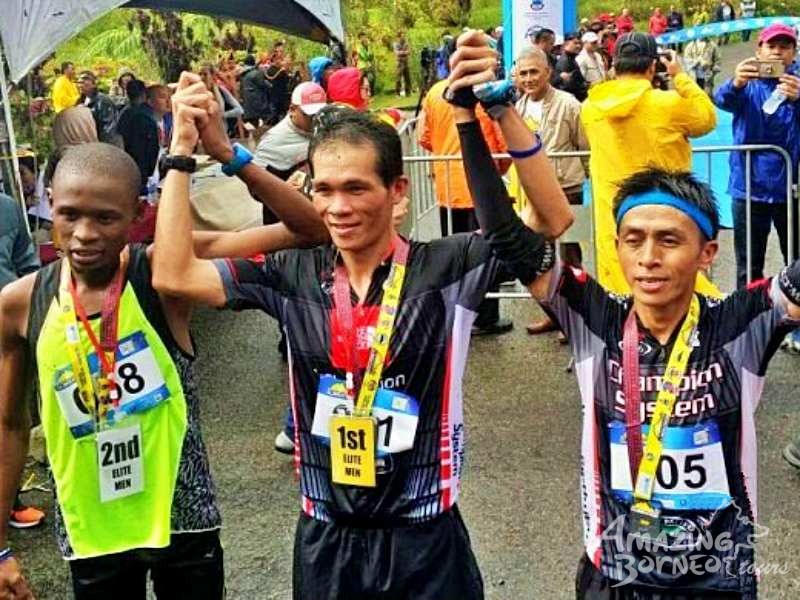 Simpat finishing third in the 2017 Mt. Kinabalu International Climbathon, with in-house mountain guide Safrey Sumping in 1st place and Lep Kipchirchir from Kenya as runner-up
It was also on the same year that he found out about the Mt. Kinabalu International Climbathon and knowing he's got his training covered by being a mountain porter, he decided to enter himself into the competition. With hard work and perseverance, Daved went on to gain an illustrious career as an ultra-runner athlete.
In 2013, he won the Mt. Kinabalu International Climbathon by 30 minutes and got selected to be a part of the North Face Adventure Team after running in the North Face 100 Hong Kong Race. However, he knows being part of the team means hard work and this has not gone unnoticed with his plans for 2020.
Simpat's plans for 2020 look exhilarating yet exciting, with two races already scheduled into his calendar. The ultra-runner will be running the CULTRA 2020 and Penang Eco 100 2020 in the 100 miles category. With these two races, he aims to become stronger to stand the chance to compete at the UTMB 2020 against elite runners from all over the world.
++
Want to give trail running a try? Think you have the fitness level it takes to brave rough terrains? Or you just want to up your training game? Then check out this article to learn more about the jungle trails you can get started on!
If climbing is more up your alley, then book your slot to climb Mount Kinabalu next year!
Heights can be scary but climbing Mount Kinabalu would not be complete without doing the dizzying Via Ferrata! If you're a beginner, Walk the Torq should be your starting point but if you're a veteran, then take on the tallest Via Ferrata, Low's Peak Circuit.
Climbing can be tough, but it doesn't have to be all work and no play! Check out this article and get the deets on all the fun things you can do while climbing Mount Kinabalu.
++
Cover Photo & Source: Action Asia Events & Running Malaysia