The Borneo rainforest is estimated to be an amazing 130 million years old, even older than the Amazon rainforest is presumed to be. In one 25 acre section of Bornean forest there has been 750 different species of trees recorded compared to only 700 species in the whole of North America.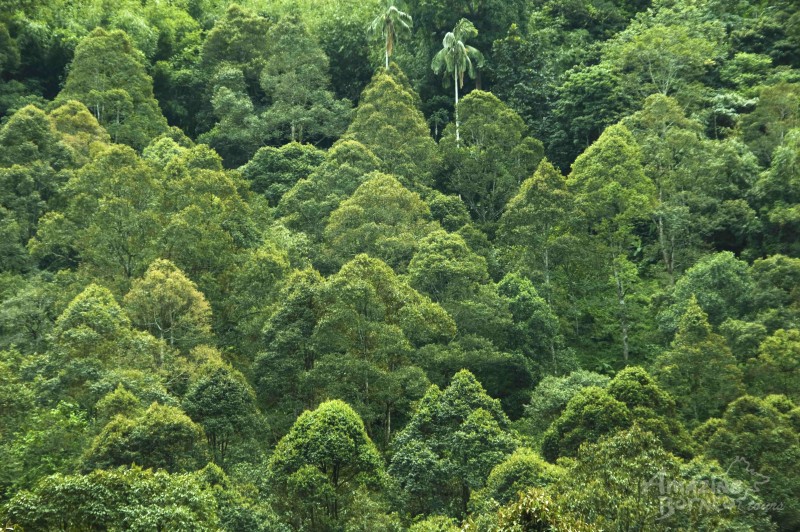 With over 1600 known species of animals, birds, amphibians and reptiles it is little wonder people flock here from all over the world to experience this unique Eden-like paradise.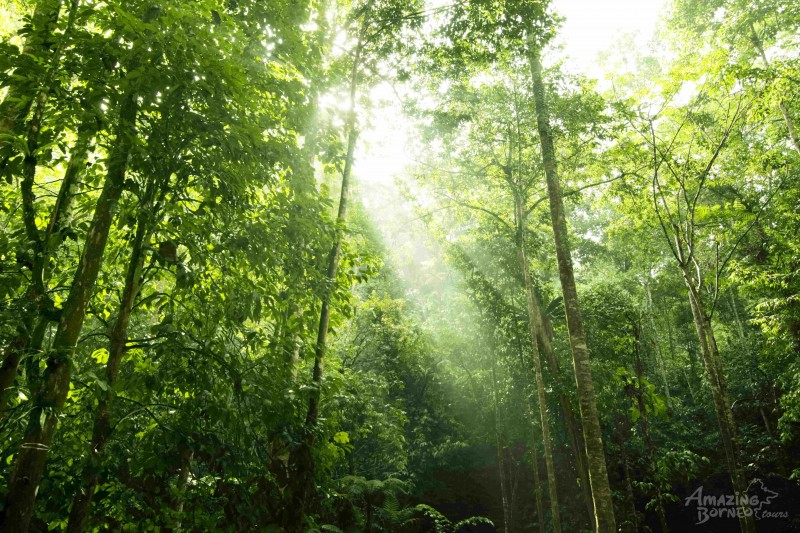 It is a shame that with over 80% of Malaysia's forests already cut down and replaced with oil palm, most of the countless undiscovered species here are being forced into extinction faster than we can identify them.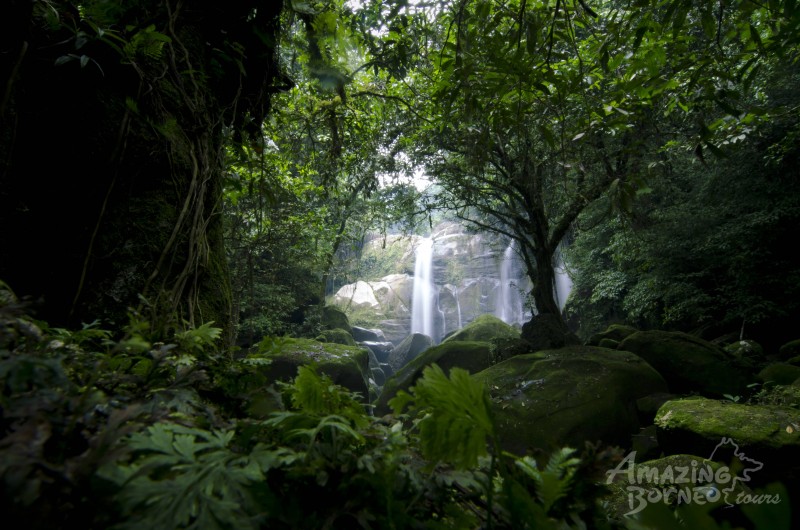 Supporting Sabah tourism and visiting these jungle trails is a great way to make sure these areas remain protected and keep poachers and illegal loggers out.
Long Pasia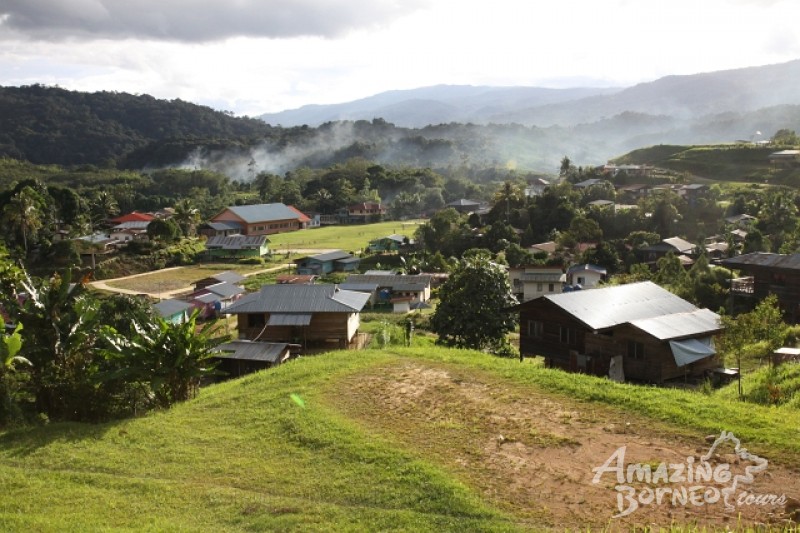 Long Pasia is a small village in the district of Sipitang near to the Sabah/Sarawak border. What is special about this jungle experience is the amazing hospitality of the village people you will encounter here.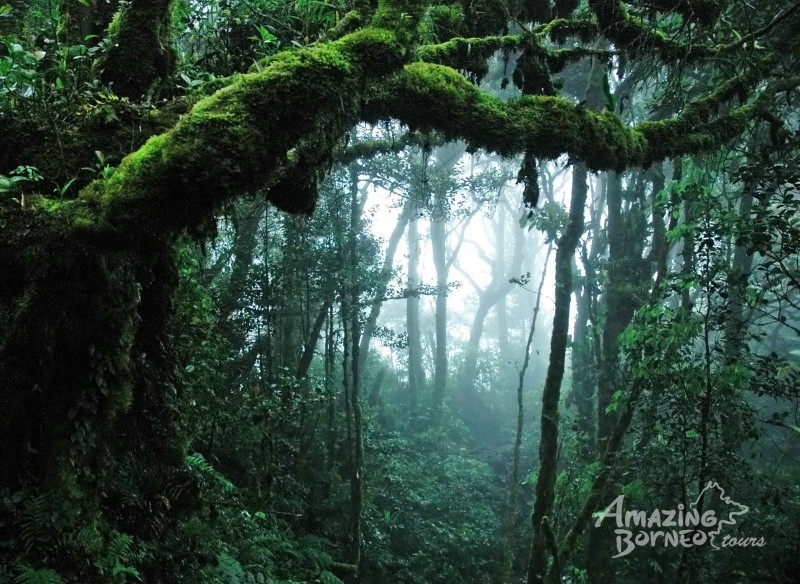 It is a bit off the beaten path and just getting there will test your mettle over a 3 hours bus ride to Sipitang from KK and then 4 hours by 4x4 Vehicle down the logging roads to the village.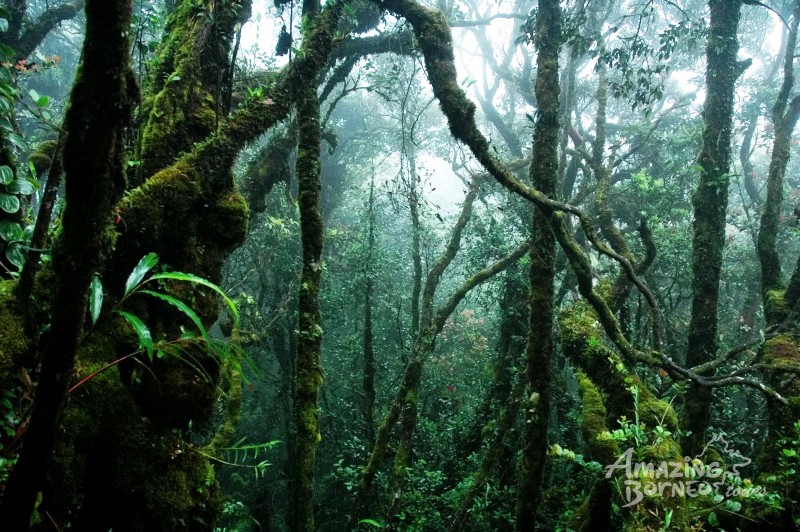 At the village there is homestay accommodation while you plan with your guides how to go about your jungle trekking and which of the amazing waterfalls, lakes, and ancient folklore destinations to visit.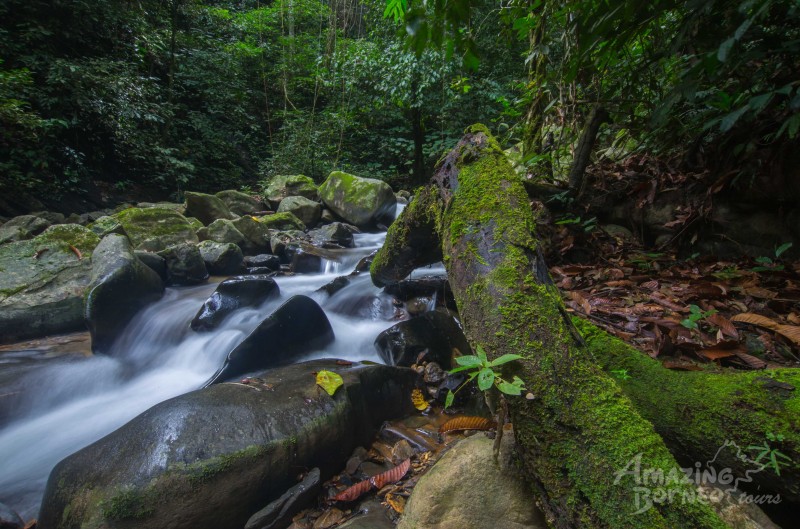 The Sandakan-Ranau Historic Death March
As the name suggests, this trek is not for the faint of heart. This trail pays homage to the almost 2000 Australian and British soldiers force marched to death by the Japanese during World War 2.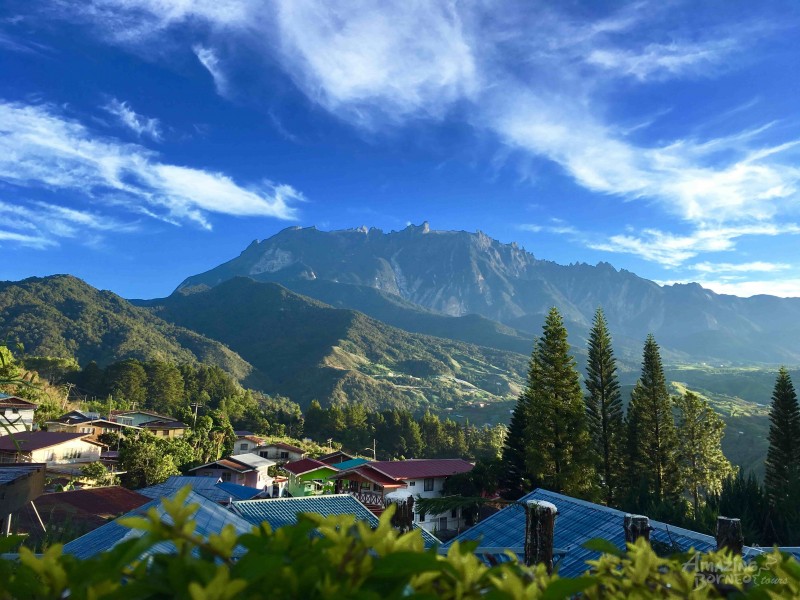 Covering a distance of 260 Kilometres (160 Miles) from humid lowland jungle and swamps up until the foothills of Mount Kinabalu's cloud forest. The original trail took around 26 days to complete but most died on the way there from starvation and dysentery.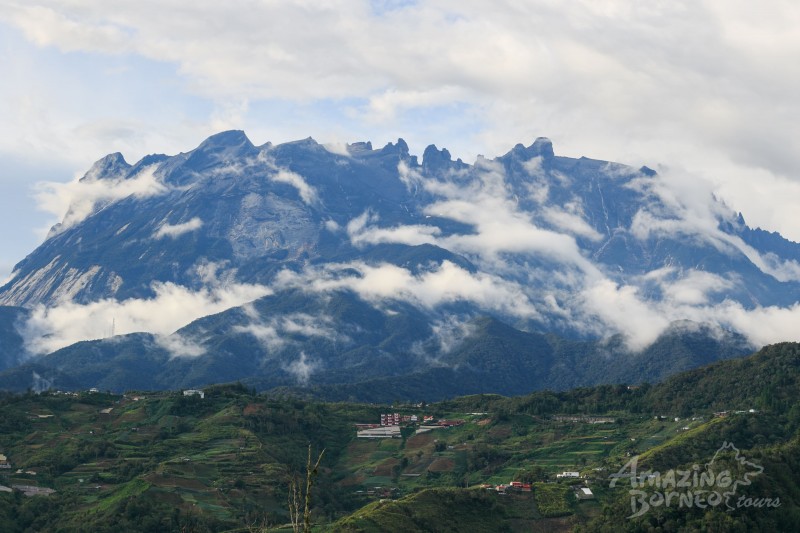 As for all of these treks it is STRONGLY advised that you seek qualified guides and professionals to escort you. Do NOT attempt any of these treks on your own.
Kinabatangan River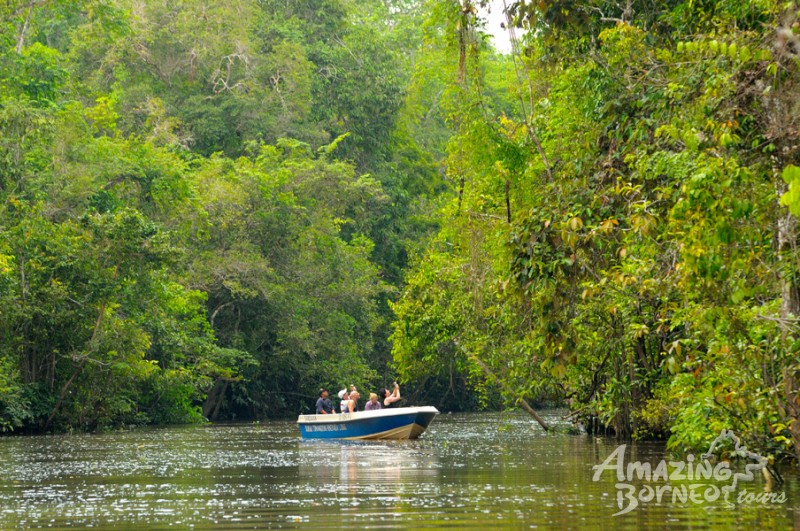 The Kinabatangan River stretches over 560KM from the Mountain ranges in the west to the Sulu Sea in the east. The forests surrounding this river have been so badly logged and replaced with oil palm that there is only a few meters of jungle around the banks of the river in some areas.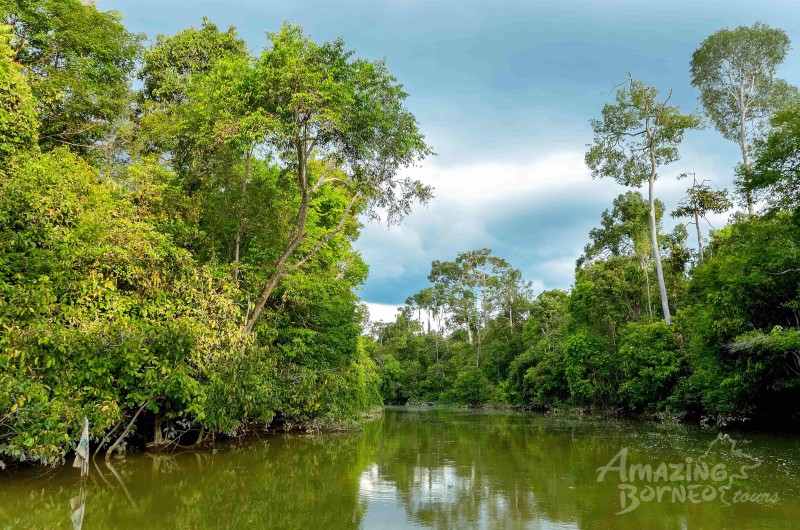 As tragic as this is, it offers a unique chance to glimpse a large amount of normally elusive species as they pass through this thin artery of forest that acts as a wildlife corridor for the animals to migrate between different areas.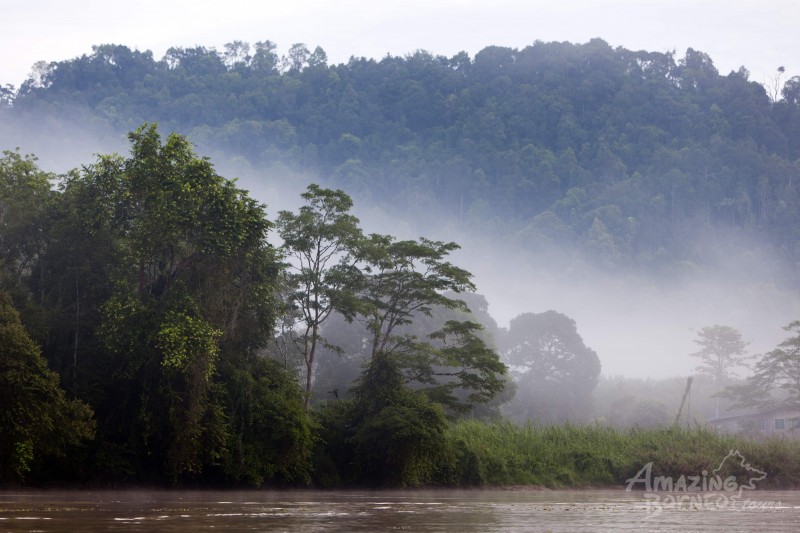 Again, it is strongly advised to find a local homestay and organise a qualified guide to bring you into the forest. (The Kinabatangan area is full of crocodiles and venomous snakes!) Night walks are particularly recommended to increase your chances of spotting wildlife.
Danum Valley
Covering an area of almost one million hectares of protected rainforest, Danum Valley is one of the most biodiverse areas on the planet. It is situated a fair distance from KK on the east coast of Sabah near Lahad Datu but is without a doubt worth the travel time.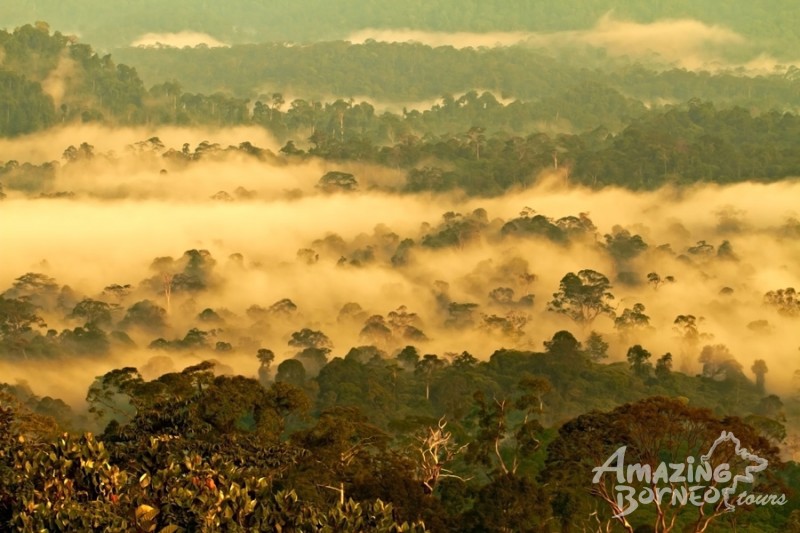 Home to a variety of mammals including Orangutans, Civet Cats, Sun Bears and Pygmy Elephants. Even some of the rarer creatures like the Clouded Leopard and Western Tarsier can be spotted here if you are extremely lucky. Again, night walks are highly recommended and guides are a must.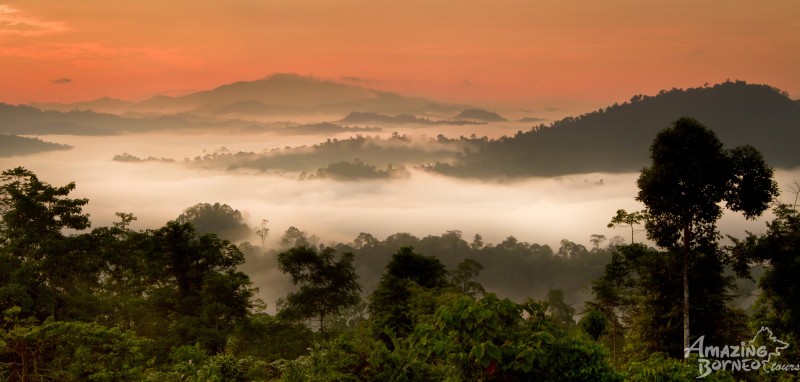 Maliau Basin
Borneo's lost world, due to its remote location it was only discovered in 1947 when a pilot almost crashed into one of its cloud capped peaks. Even after its discovery it was almost 40 years until any expedition successfully reached here.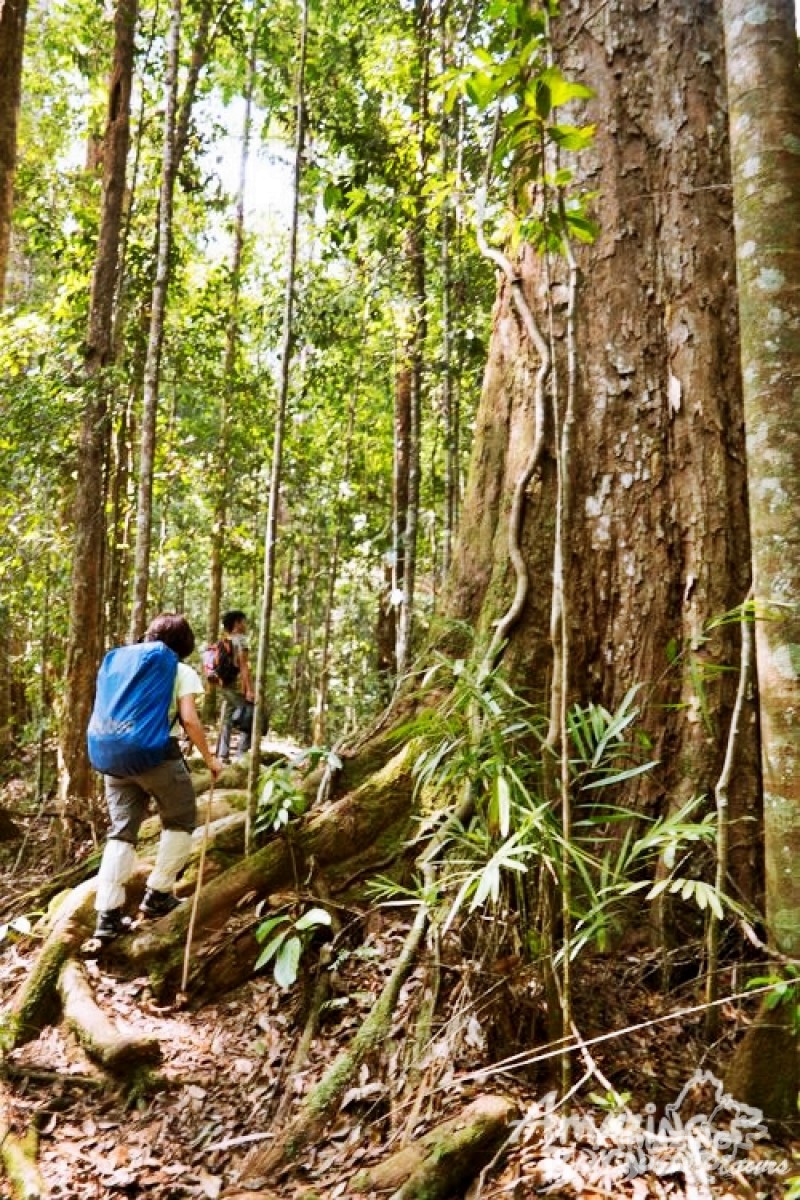 Most of the area remains unexplored to this day and until recently it was very hard to get a permit to enter the conservation area. Maliau offers a once in a lifetime jungle trekking experience, world class mammal and bird watching with primary rainforest, waterfalls and rivers situated in an amazingly biodiverse assembly of 12 different forest types.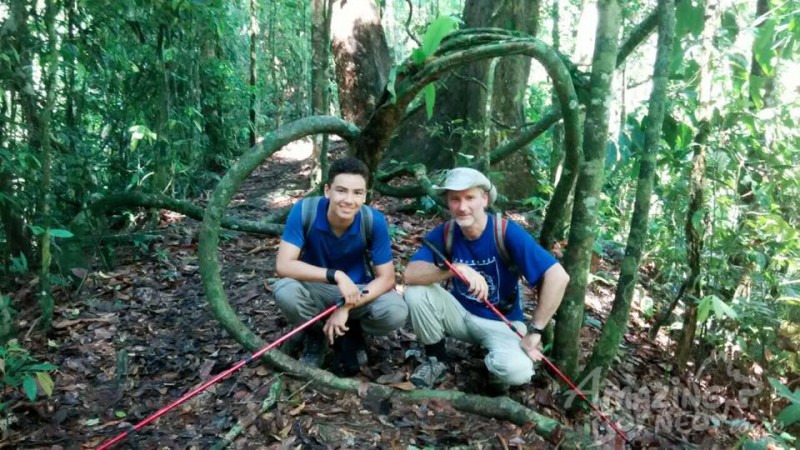 Please keep in mind you must obtain permission from Yayasan Sabah to enter this protected area and make sure you have proper medical insurance covering helicopter evacuation as this is a particularly isolated area.

Trail Refs:
http://lynettesilver.com/sandakan/following-the-death-march-route/
http://sandakandeathmarch.com/
Borneo Jungle Statistics Refs:
http://bioscience.oxfordjournals.org/content/61/11/919.full
http://rainforests.mongabay.com/facts/rainforest-facts.html
http://www.climatechangenews.com/2013/07/18/80-of-malaysian-borneos-rainforests-destroyed-by-logging/
Borneo. (December 13, 2012). In Wikipedia, The Free Encyclopedia. Retrieved December 30, 2012 from http://en.wikipedia.org/w/index.php?title=Borneo&oldid=527906666
Wikipedia references
Borneo. (December 13, 2012). In Wikipedia, The Free Encyclopedia. Retrieved December 30, 2012 from http://en.wikipedia.org/w/index.php?title=Borneo&oldid=527906666
Ibid.
Merrill, E.D (September, 1921). A Bibliographic Enumeration of Bornean Plants. Journal of the Straits Branch of the Royal Asiatic Society. Retrieved December 22, 2012 from http://www.biodiversitylibrary.org/
Borneo lowland rain forest. (November 21, 2012). In Wikipedia, The Free Encyclopedia. Retrieved December 30, 2012 from http://en.wikipedia.org/w/index.php?title=Borneo_lowland_rain_forest&oldid=524143551
World Wildlife Fund (Lead Author); McGinley, M.; Hogan, M. C. (Topic Editor). Borneo lowland rainforests. In: Encyclopedia of Earth. [Last revised Date August 21, 2011]. Retrieved December 30, 2012 from http://www.eoearth.org/article/Borneo_lowland_rain_forests?topic=49597
Ibid.
Borneo. (December 13, 2012). In Wikipedia, The Free Encyclopedia. Retrieved December 30, 2012 from http://en.wikipedia.org/w/index.php?title=Borneo&oldid=527906666
Borneo: The Forbidden Forest of the Dayak (Indigenous Perspectives on Climate Change). (January 3, 2012). By United Nations University. Retrieved December 30, 2012 from http://youtu.be/9Ab7KOOdtRg