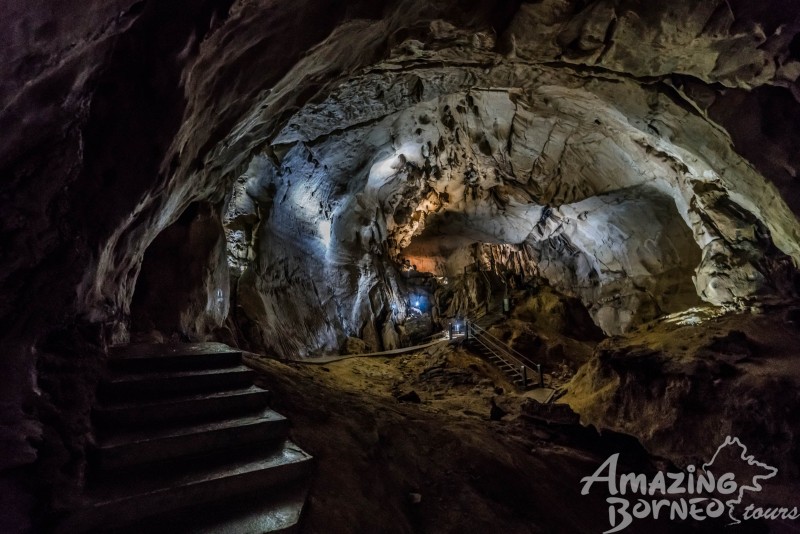 Man has walked on the moon, yet we know less about the depths of our own ocean… the same could be said for our subterranean cave systems buried deep below the earth's surface. One of the largest cave systems in the world is here in Malaysian Borneo, hidden in the vast interior of the Bornean jungle.

Mulu Caves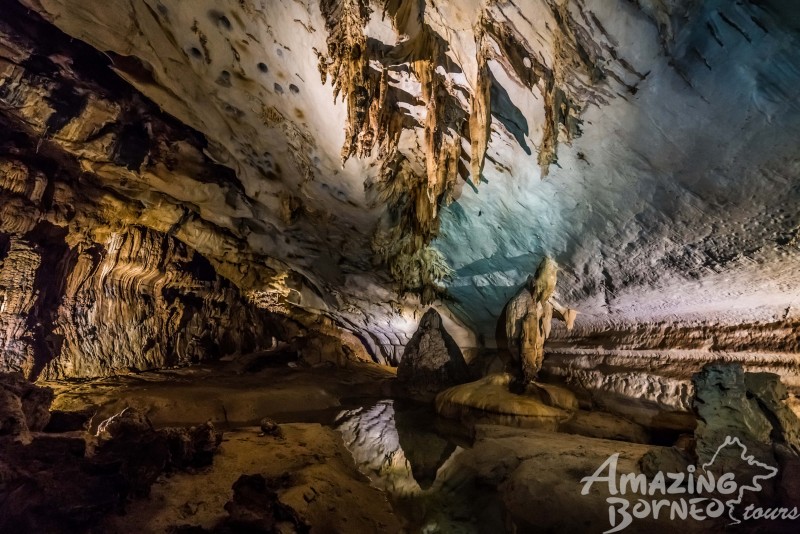 The Gunung Mulu National Park is host to the incredible Mulu Cave system in Sarawak and has literally hundreds of kilometres of tunnels and chambers and that's just what has been explored so far. The first expedition was in 1978 and more than 30 years later a mind boggling 362km of passages have been uncovered and explored, however this is thought to represent only 30-40% of the actual total.

The Mulu Caves host 3 main showcase caves: the largest known underground chamber (Sarawak Chamber), the largest cave passage (Deer Cave) and the largest cave (by volume) known in the world today (Clearwater Cave).

Aside from the caves there are many more reasons to visit the Mulu National Park. For a start Mulu is crowned with three mountains – Gunung Mulu (2,376m), Gunung Benarat (1,858m) and Gunung Api (1750m). Not only that but Mulu National Park is also host to 52,000 hectares of pristine equatorial rainforest, so trekking and river cruises are also available here.

Gomantong Caves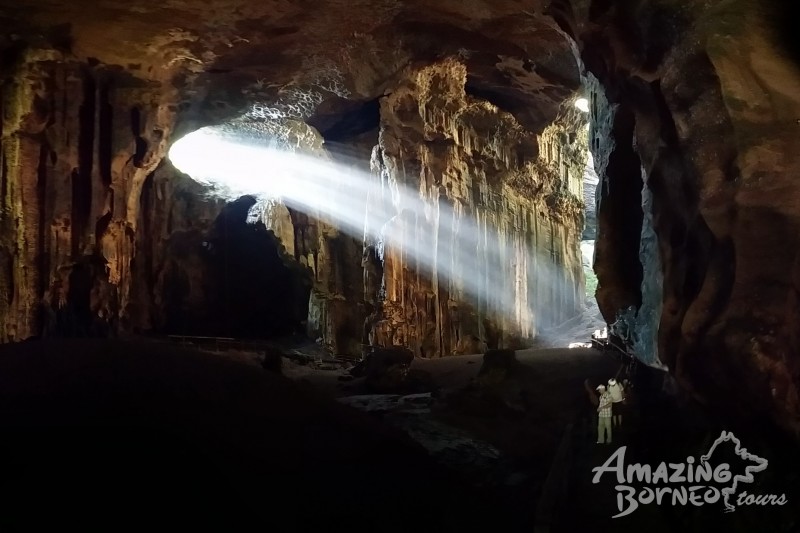 In Sabah, North Borneo, the Gomantong Cave is located in amongst the Gomantong Forest Reserves Class VI virgin rainforest in the Kinabatangan District. A limestone outcrop forms most of the largest hills around this area. Here there are 19 caves that provide a unique habitat for the local Swallows to build their nests.

These nests are Prized mainly by the Chinese for their alleged "youth restoring" and health promoting effects when consumed in the form of the famous "Birds Nest Soup" and the nests found here are said to be the best in the world. The sale price of these bird's nests can reach as high as RM7000 per kilo.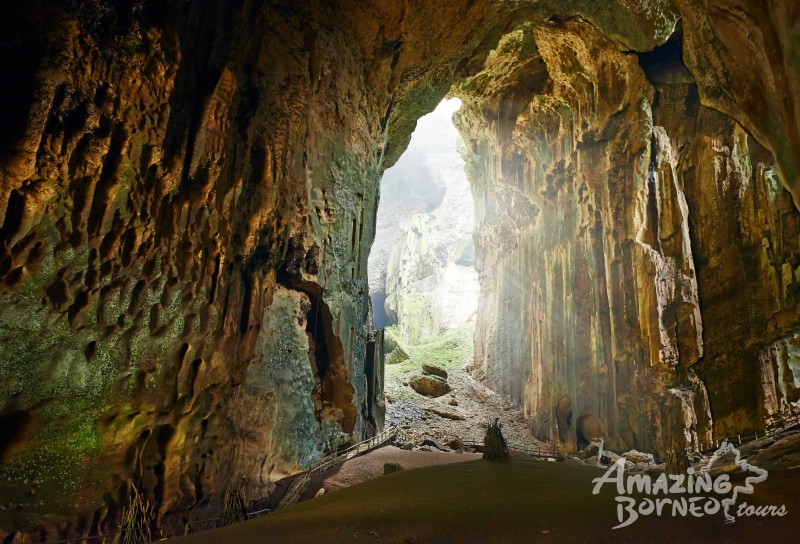 One of the most amazing attractions when visiting Gomantong Caves is the monumental sight of the swallows changing shifts with the bats at dusk. Watch in awe as an estimated 2 million bats fly out of the cave mouth as the swiftlets are returning.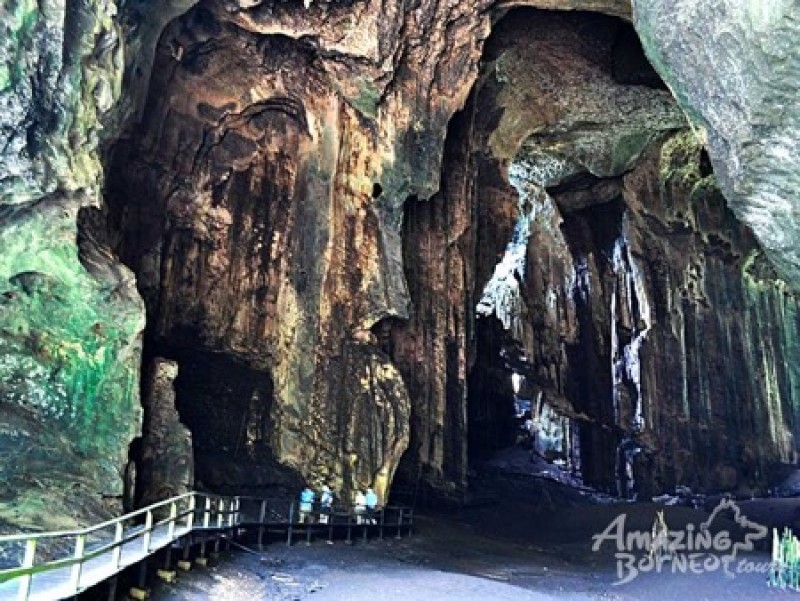 Batu Tulug Caves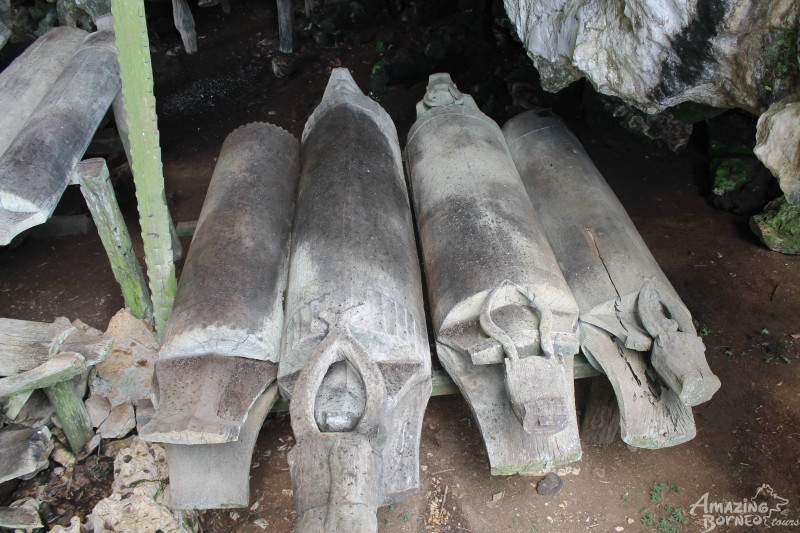 Photo Credit: Callum Turner

Nearby the Kinabatangan township there lies a true piece of Sabah's rich and mysterious history, the Batu Tulug Caves. Comprising of 3 main caves within a 40 meters high limestone cliff face that is part of the Labang Limestone formation. Within these caves are ancient log coffin burial sites believed to originate from around 500-900 years ago.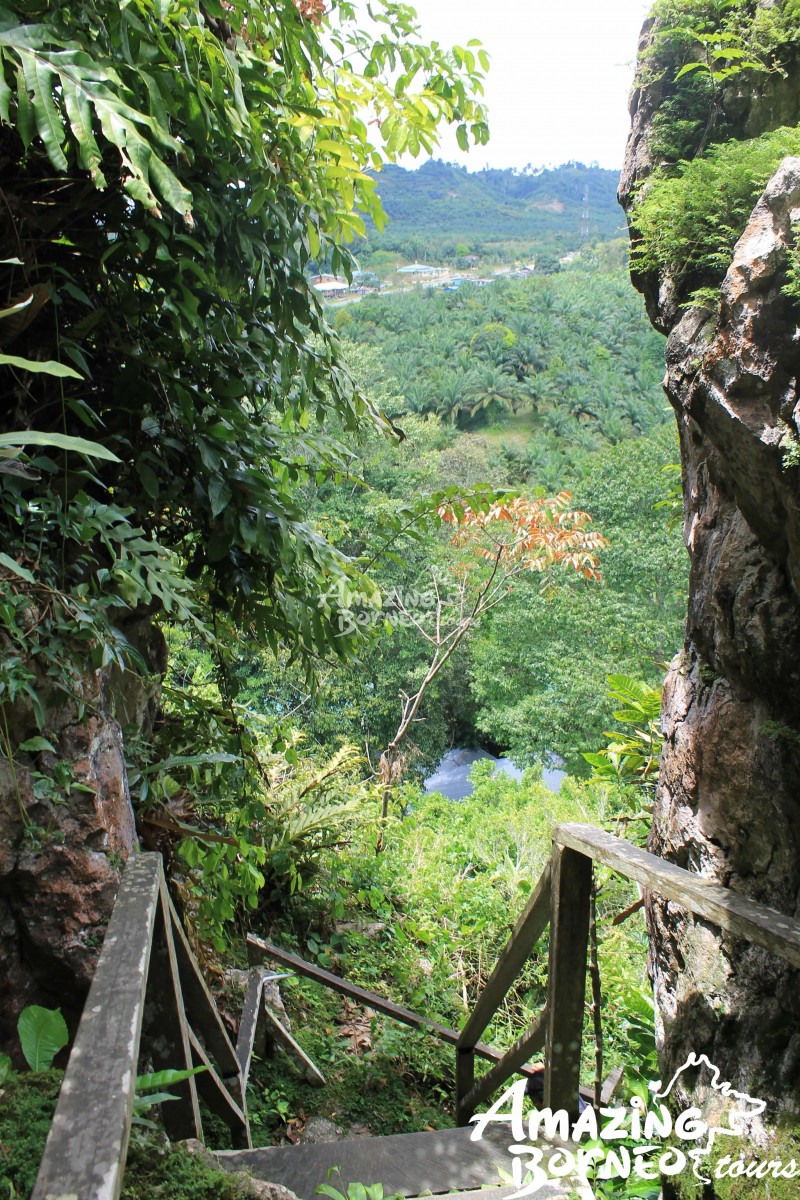 Photo Credit: Callum Turner

When discovered, the caves here contained around 125 or more of these ancient log coffins. Despite being adorned with the carvings representing the local Orang Sungai people's original animistic pagan religions imagery they could have been the coffins of Chinese settlers due to the discovery of many Chinese artefacts in the area.

It is quite a steep wooden staircase to climb to the top but it is well worth it for the views across the Kinabatangan flood plains and over to Batu Puteh Village. This site also has its own museum and other facilities such as information centre, well maintained staircases to the caves and peak of the hill, toilets and resting huts.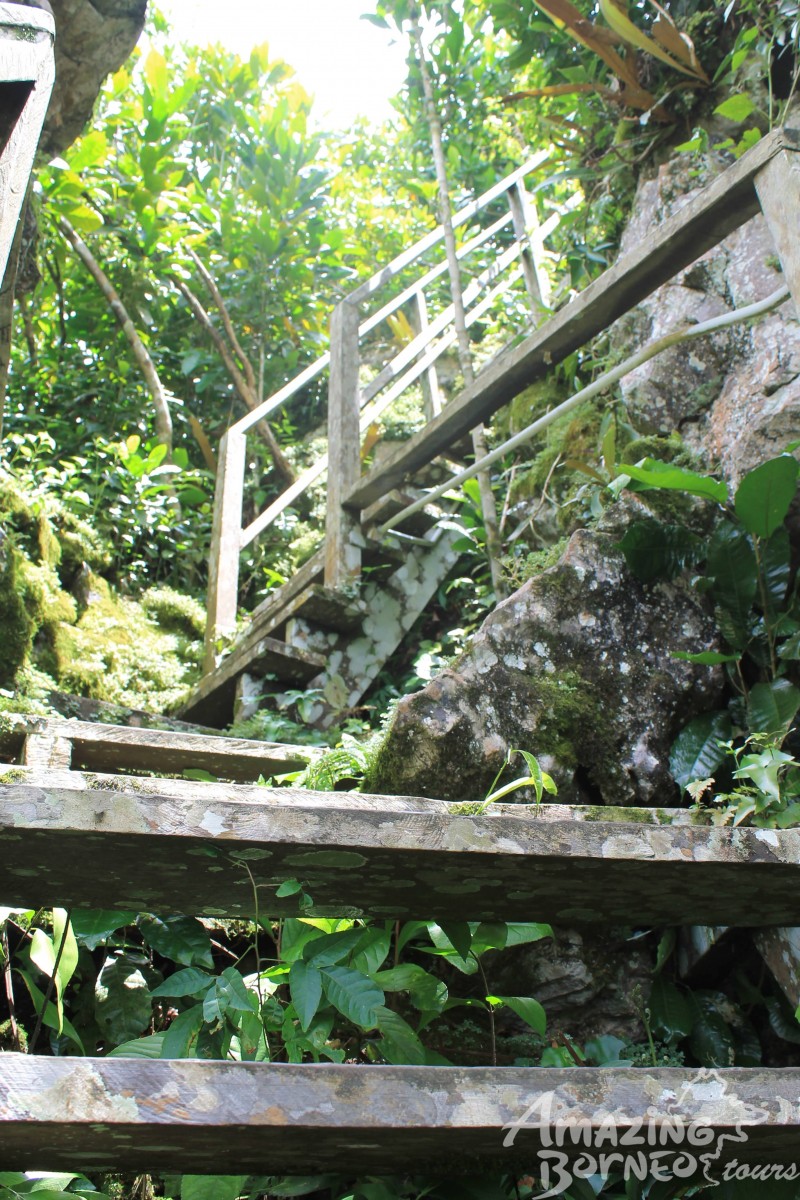 Photo Credit: Callum Turner

Refs:

Mulu Caves

http://www.dailymail.co.uk/news/article-1310129/British-explorers-map-cave-network-underneath-Borneo-jungle.html
http://news.nationalgeographic.com/news/2010/09/photogalleries/100916-giant-cave-formations-science-borneo-pictures/
http://scribol.com/outdoor-sports/caving/borneos-never-ending-cave-network/
http://news.nationalgeographic.com/news/2010/09/photogalleries/100916-giant-cave-formations-science-borneo-pictures/
http://www.mulucaves.org/wordpress/
http://blog.malaysia-asia.my/2010/08/8-caves-to-visit-in-sarawak-sabah.html
http://sarawaktourism.com/attraction/bau-history-and-caves/

Gomantong Caves

http://www.wildlife.sabah.gov.my/?q=en/content/gomantong-cave
http://www.lonelyplanet.com/malaysia/malaysian-borneo-sabah/sungai-kinabatangan/sights/natural-landmarks/gomantong-caves
http://news.nationalgeographic.com/2015/11/151110-borneo-indonesia-karst-archaeology-caves-rock-art/
http://news.nationalgeographic.com/news/2005/07/0722_050722_caveart.html
http://www.dailymail.co.uk/sciencetech/article-3658607/Could-skull-rewrite-human-history-37-000-year-old-cranium-Borneo-evidence-ancient-Aborigines-not-settle-Pacific-island.html
http://mysteriousuniverse.org/2016/06/new-study-of-ancient-deep-skull-upends-history-of-borneo/

Batu Tulug Caves

http://www.sabahtourism.com/destination/batu-tulug
http://www.museum.sabah.gov.my/?q=content/museum-agop-batu-tulug-kinabatangan