Things to do in Kuching, Sarawak – Part 2
The Borneo Island is rich with diverse species of flora and fauna, and Sarawak is no exception. On top of that, there are plenty of caves and rock formations that can be found here, all with stunning views that cannot be found anywhere else. Because of that, visitors from all around the world come flocking to Sarawak to witness the all of these in person.
In this second part of our special feature on Kuching, we will explore more of Kuching's natural beauty and its unique wildlife. Here we go!

Meet orangutans at Semenggoh Wildlife Centre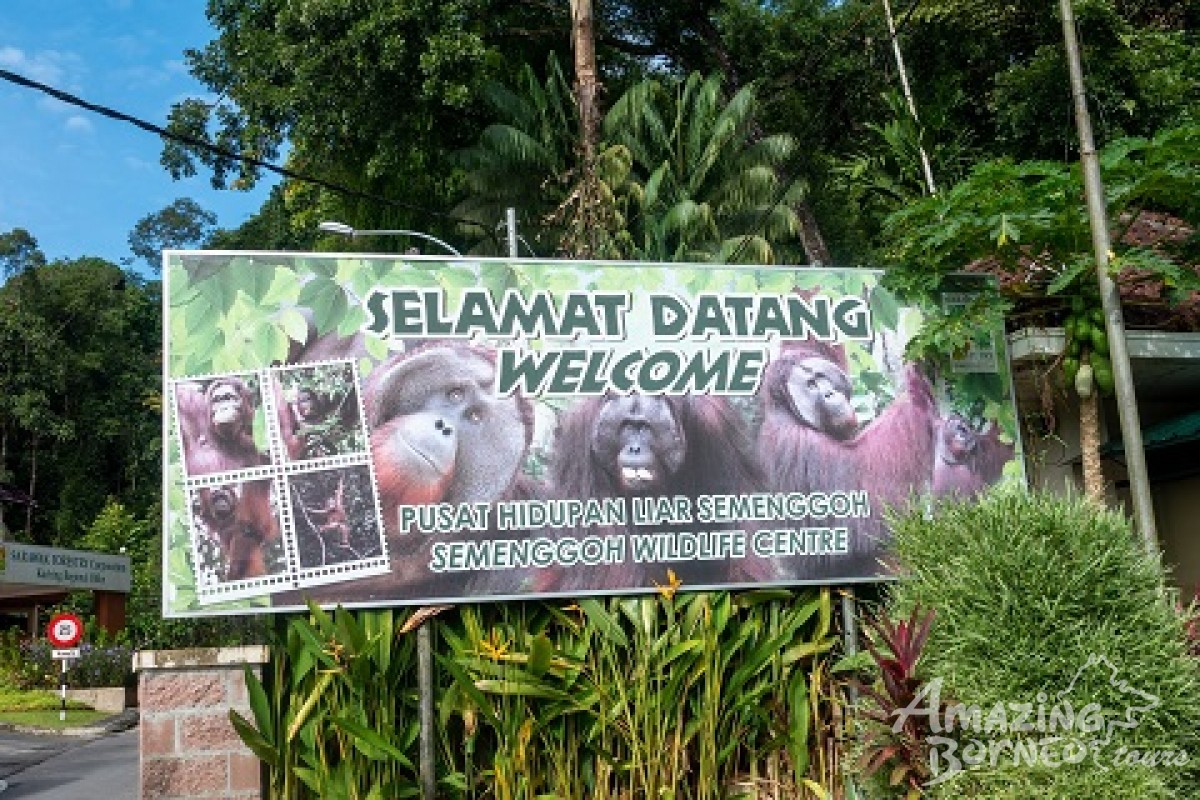 About 22km drive from Kuching is the Semenggoh Wildlife Centre. It is the biggest orangutan rehabilitation centre in the Saarawak and the resident orangutans here are considered semi-wild. From the main entrance, you can reach the centre within about half an hour of walking as you enjoy the surrounding greenery of the Semenggoh Nature Reserve. Alternatively, you can also go onboard the electric buggies (very eco-friendly!) to reach there quicker.
You can see orangutans hang around all over the area here, but sightings of these gentle giants are not guaranteed, especially during fruiting seasons. You can, however, increase your chance if you visit during feeding times, which are at 9am-10am and 3pm-4pm.

Book our 3D2N "Cat City" Kuching Express tour and 4D3N Relaxing Kuching Escape tour now!

See the rare Irrawaddy dolphin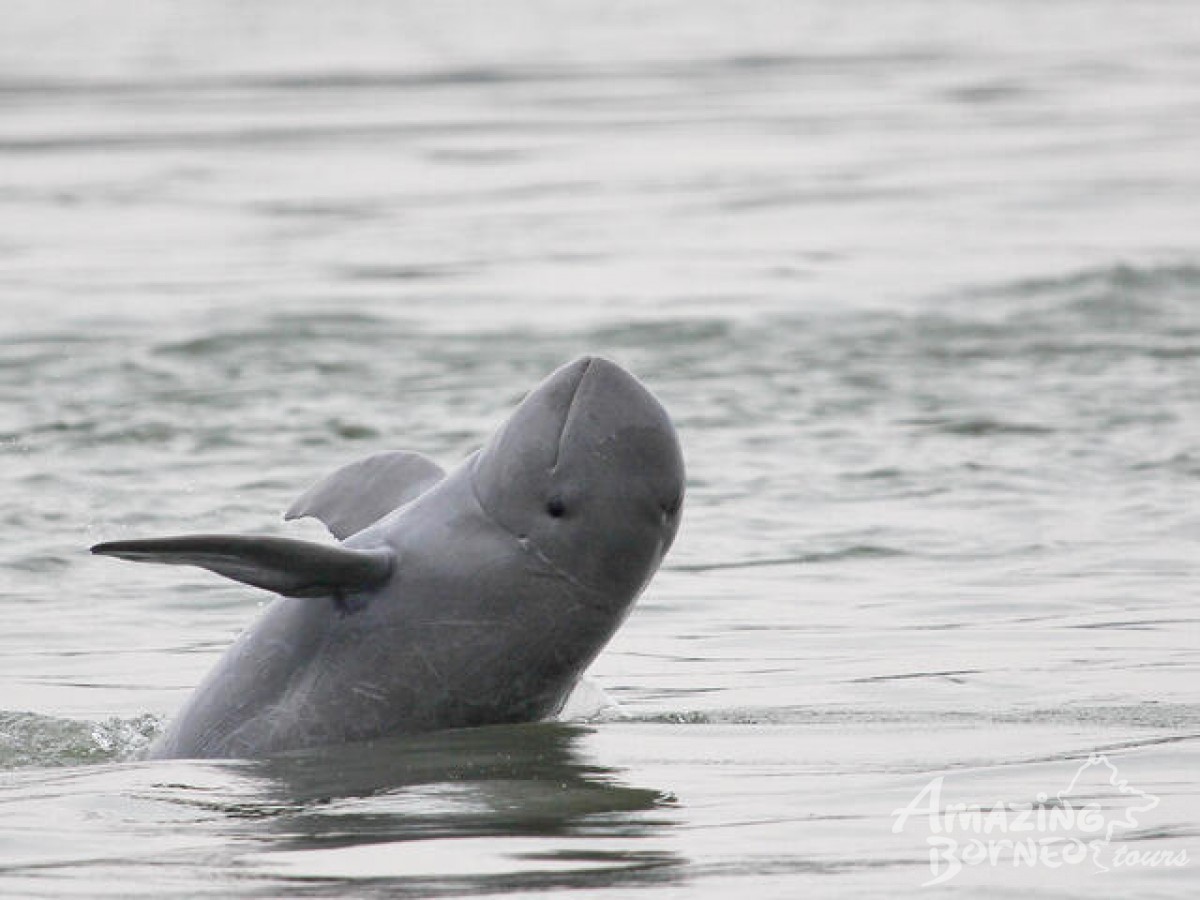 Photo credit: WWF
Another unique wildlife you can see when you visit Kuching is the Irrawaddy dolphin. You will need to take a drive to Santubong and hop on a mangrove cruise towards the Santubong River and Salak Rivers to catch a glimpse of this cute creature.
Also known as the snubfin dolphin, they typically reside at rivers, estuaries, and shallow coastal areas. However, they are not the only animals you will see during the cruise—crocodiles, otters, monkeys, and rare birds can be spotted as well.
Just like the orangutans, sightings of these dolphins are not confirmed. That said, this mangrove cruise gives you the best chance to see them, so you should never skip on this if you are visiting Kuching.

Jungle trekking at Bako National Park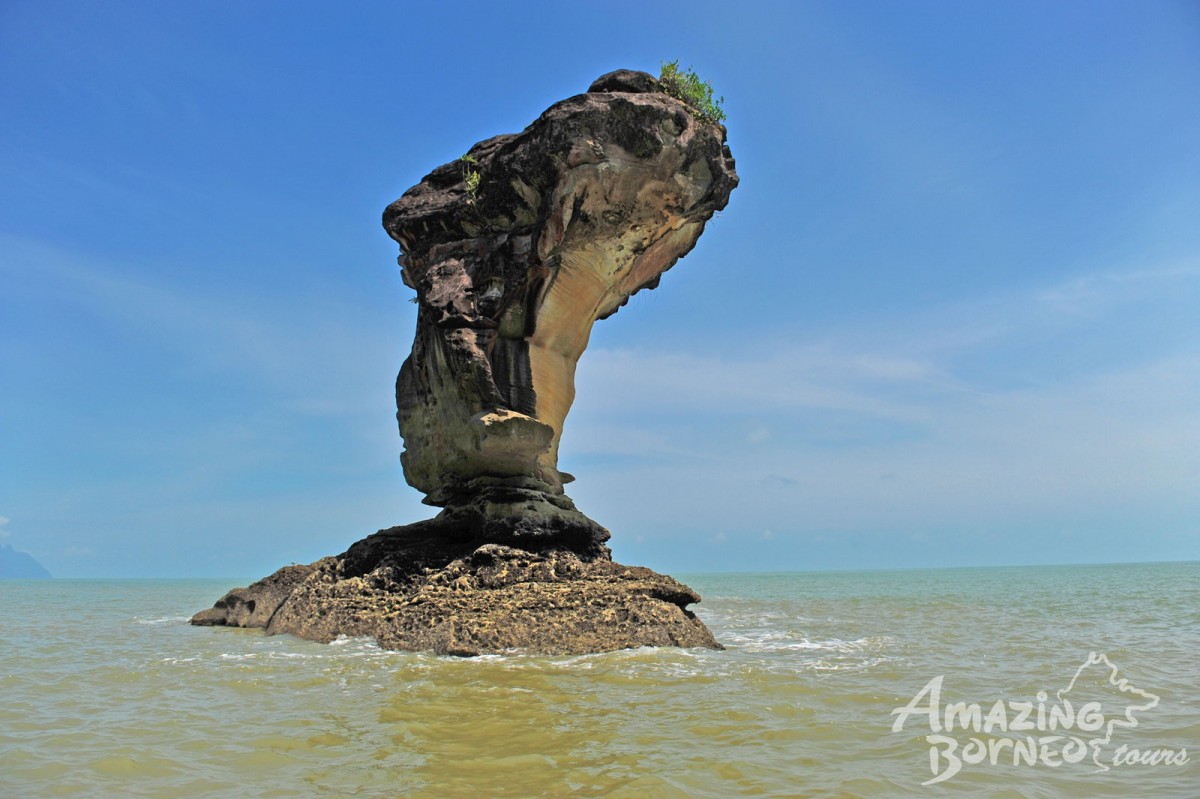 Sarawak is also home to one of Southeast Asia's smallest national parks, Bako National Park. To reach here, you will need to drive northwest of Kuching for about 30 minutes to Kampung Bako and another 20-minutes' journey on boat to reach the park.
There are plenty of things to be done here in Bako National Park. For instance, there are several nature treks for you to explore, allowing you to see proboscis monkeys in the wild as well as unique species of plants. You can also go for a swim at one of the beaches, but please make sure not to leave your belongings unguarded as some sticky-handed proboscis monkey might take an interest in them.

Explore the majestic caves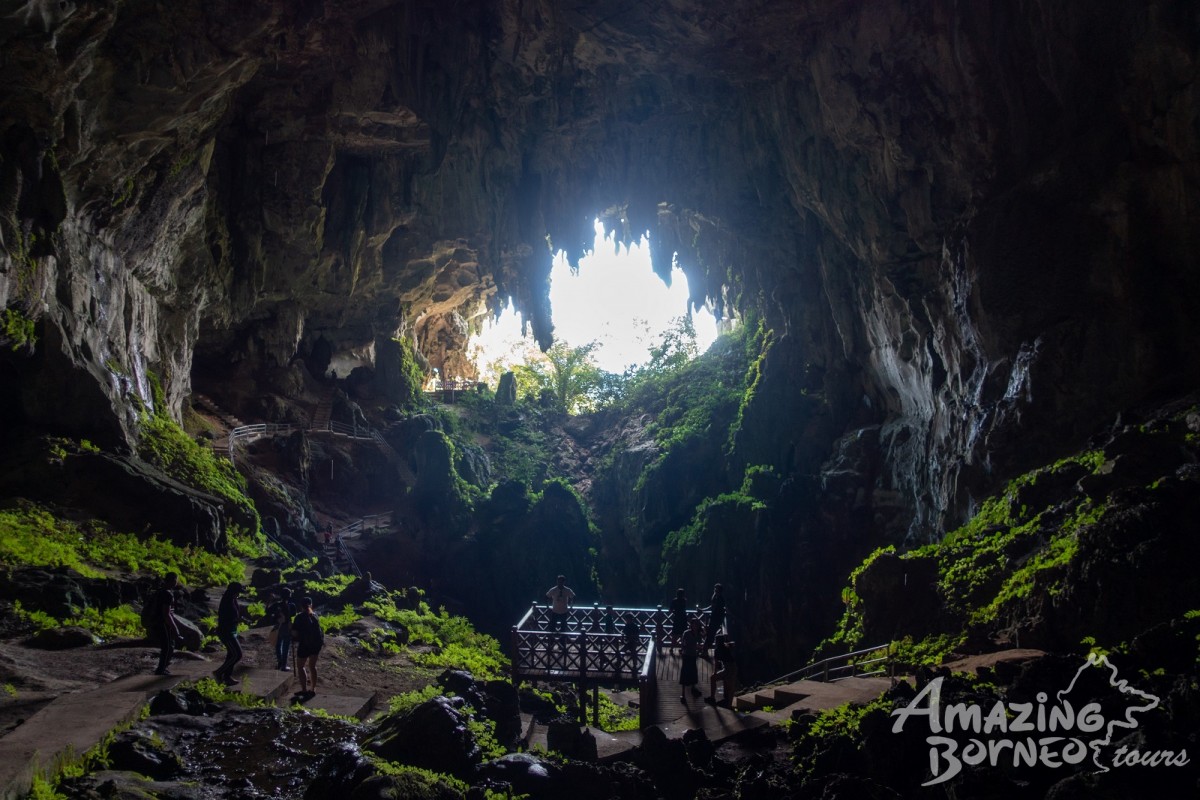 Sarawak is home to numerous extraordinary caves, and two of them are the Wind Cave and Fairy Cave.
Wind Cave is about 37km from Kuching, and as the name suggests, one of the main features of this cave is the cool breeze that flows continuously throughout the cave. Some 8km southwards is the Fairy Cave, where you can see stunning stalactite and stalagmite formations.
The insides of these caves are quite dark, so please remember to bring along a flashlight or rent one at the registration counter. If you do not want to get mud on your shoes, you can also rent a pair of waterproof rubber shoes (or Adidas Kampung as Malaysians call it fondly).
Another cave that you can visit is the Buddha Cave, which are also close by. The cave features a shrine open for the public to offer prayers.

Relax at Tasik Biru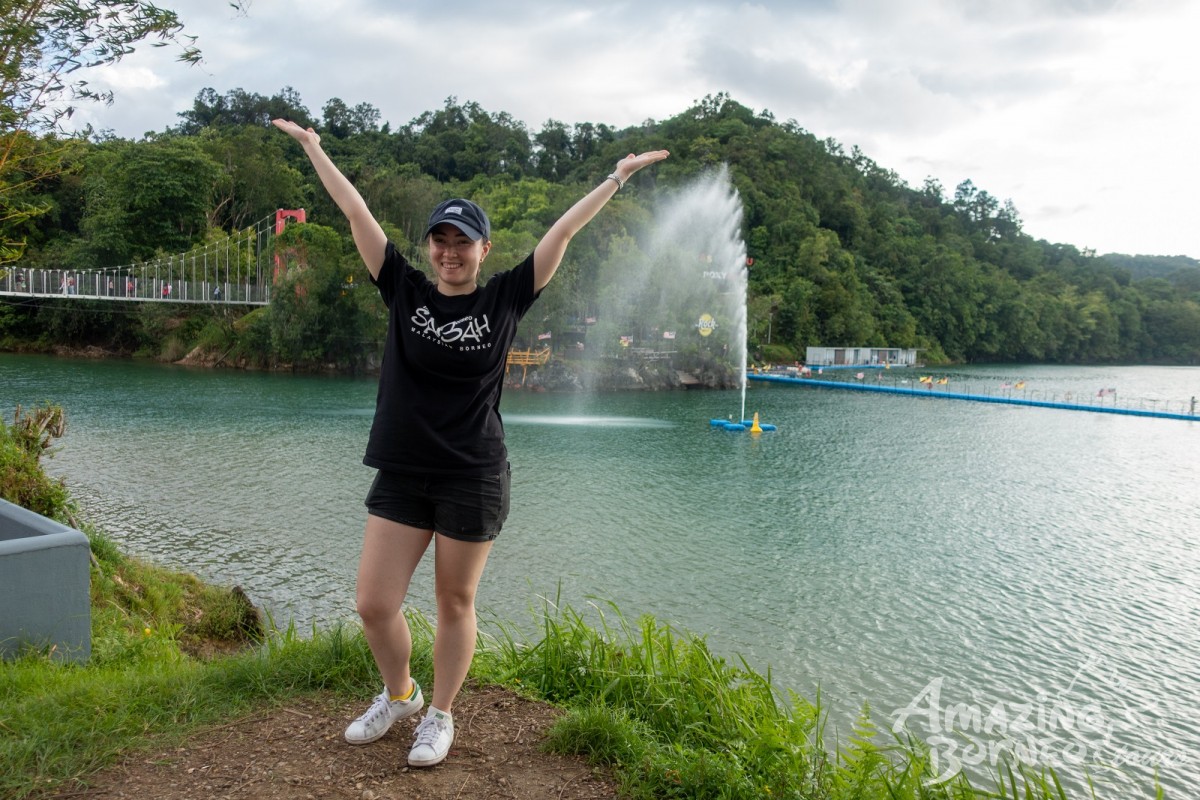 Not too far from the cave is Tasik Biru. Also known as Blue Lake or Tai Parit (which means "big drain" in the Hakka Chinese dialect), the lake got its name from its iconic blue colour, caused by the high concentration of poisonous arsenic substance. Due to this, it is highly discouraged for people to swim here.
That said, families come here in the evening to enjoy the scenic view of the lake while munching on the delicious snacks sold by the roadside vendors. For those looking for a more exciting activity to do, kayaks and paddle boats are also available for rent.

Lose yourself at Paku Rock Maze Garden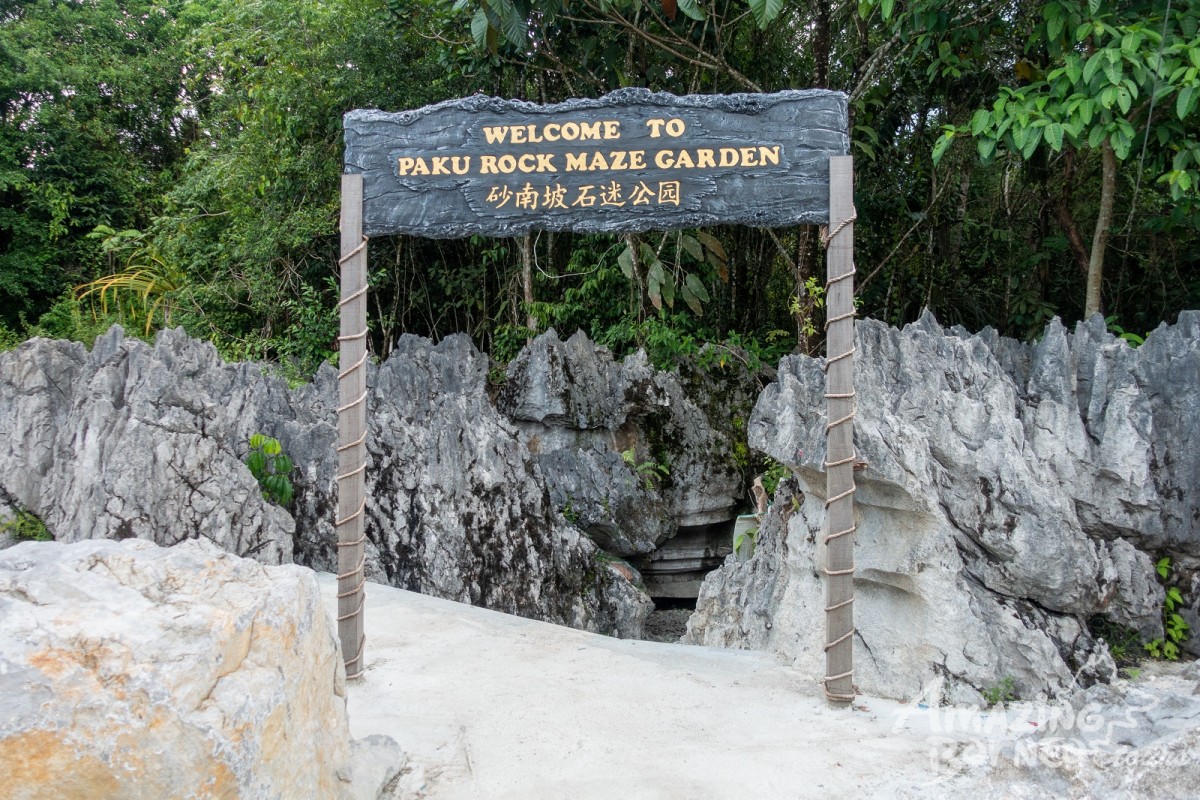 Another place you can visit is the Paku Rock Maze Garden. This naturally-occurring primitive stone forest is located close to the cave and Tasik Biru, making it a fun pitstop whenever you are in the area.
Officially opened in September 2022, Paku Rock Maze Garden features interesting rock formations, including the iconic "Golden Hoop" and a miniature "Five Fingers Mountain" in its centre, both of which are reminiscent of and pay homage to the culture of the "Monkey King".

More excitements are waiting for you in Kuching
There is a lot to love about Kuching, and we are not done telling you about it. Our last instalment is all about the irresistible delicacies you can find in the City of Cats!
Click HERE to continue reading.
And if you are visiting Kuching for the first time, read Part 1 HERE!