Tempted by the thought of relaxing in a beachfront villa or exploring the depths of the ocean? When choosing your ideal vacation spot, you might consider visiting Semporna for the ultimate tropical paradise experience and there are many lodging options available in the area.
In addition to the resorts and homestays in Semporna itself, there is also a number of resorts located on the surrounding islands such as Mabul Island, Kapalai Island, Pom Pom Island, Mataking Island, Lanyakan Island, and Layang Layang Island. Among these Islands, Mabul and Kapalai Islands are the popular choices among the visitors as they offer some of the best over-the-water accommodations. If you're debating between Mabul Island and Kapalai Island for your next vacation stay, this article is meant to assist you in making an informed decision by mapping out their key differences.
Locations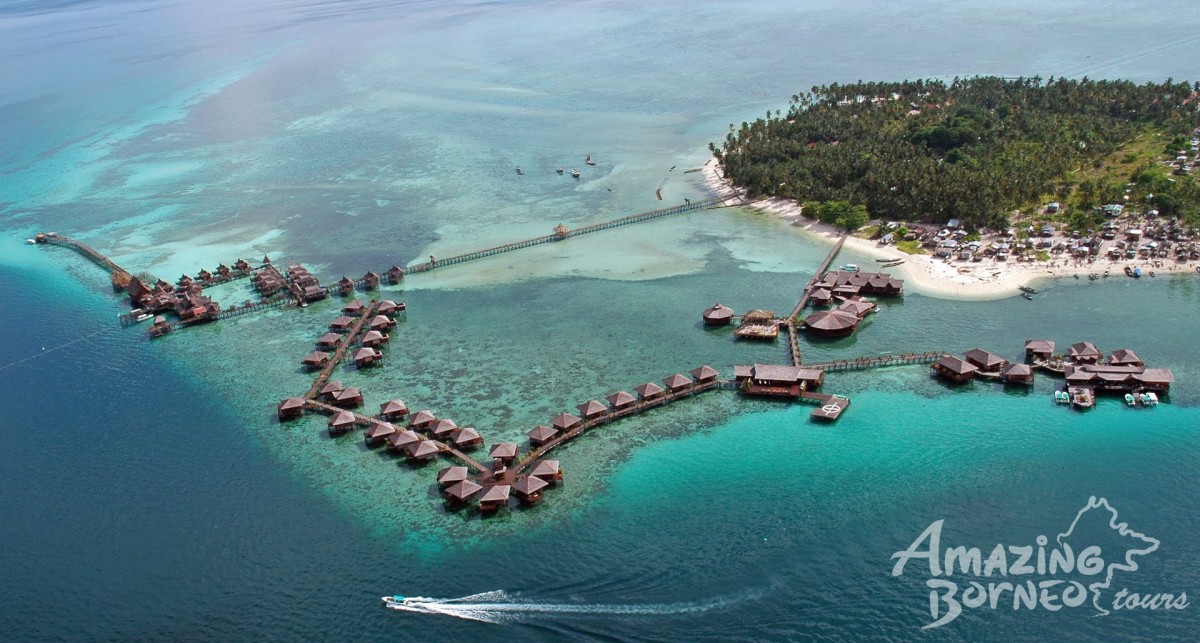 Mabul Island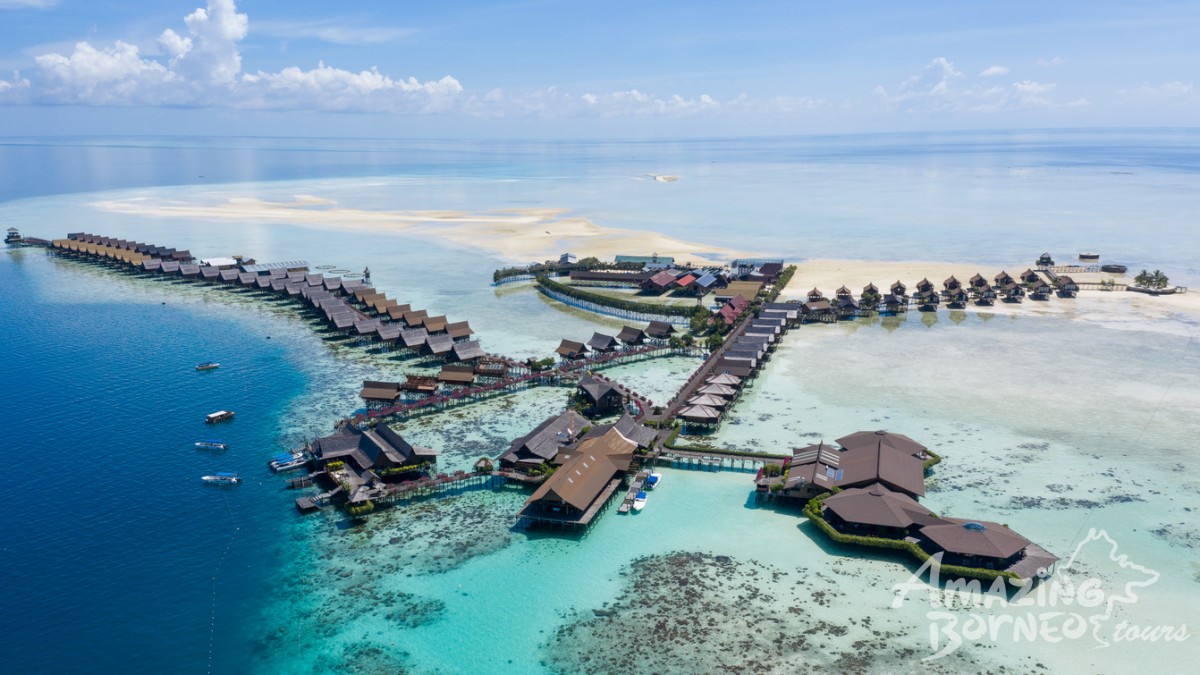 Kapalai Island
Generally speaking, Mabul Island and Kapalai Island are located in different parts of the Semporna region. Mabul is a smaller island that is closer to the mainland and is about 20 kilometres from the town of Semporna. Kapalai is a larger island located roughly 35 kilometres away from Semporna, which is located further out to sea from Semporna. Although the island is one of the most enthralling in Sabah Borneo, it is actually a stunning-looking sand bank and it will transform into a magnificent beach when the tide is down. Additionally, there is an elevated man-made beach deck with special white sand where you can relax.
Aside from the distance, another notable difference between Mabul Island and Kapalai Island is the level of privacy. While Mabul Island is open to outside visitors at any time, Kapalai Island is strictly restricted to a limited number of permitted visitors in order to protect the marine environment and wildlife. No outside tourists are allowed to island-hop or simply enter Kapalai Island. As a result, Kapalai Island offers a more private and secluded vacation experience.
Accommodations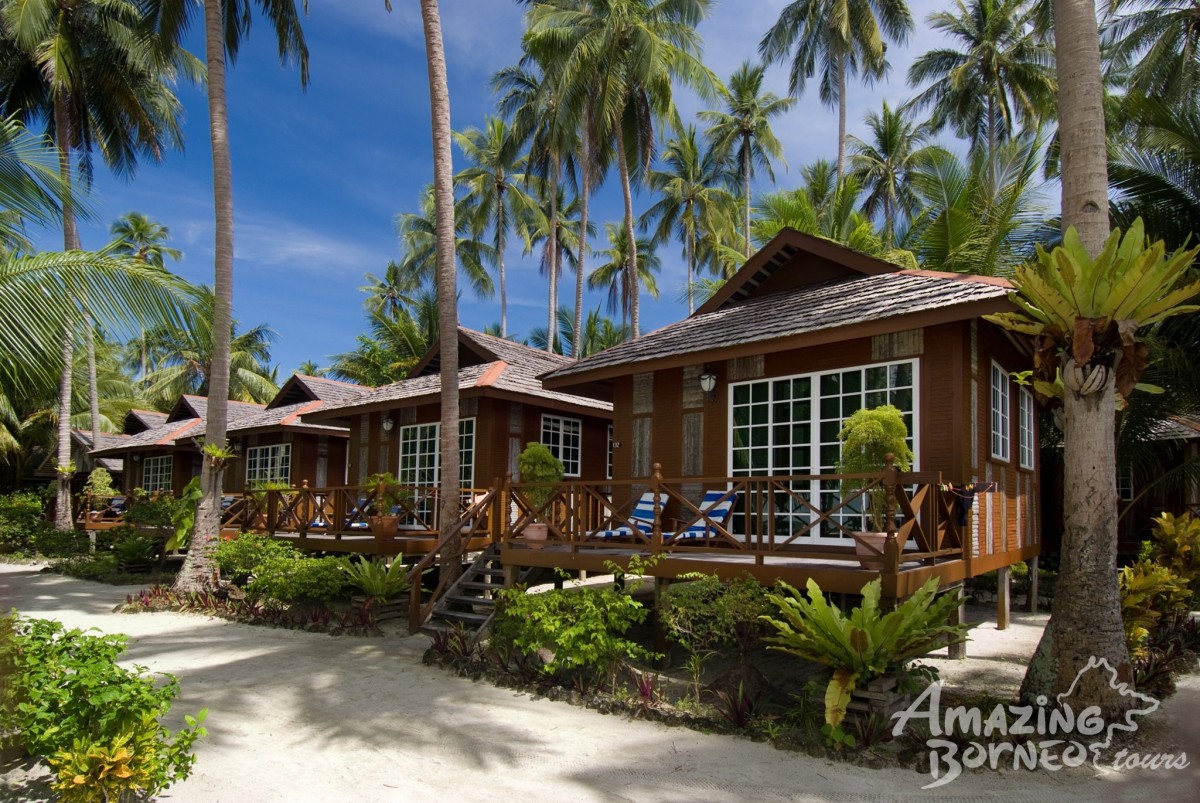 Mabul Island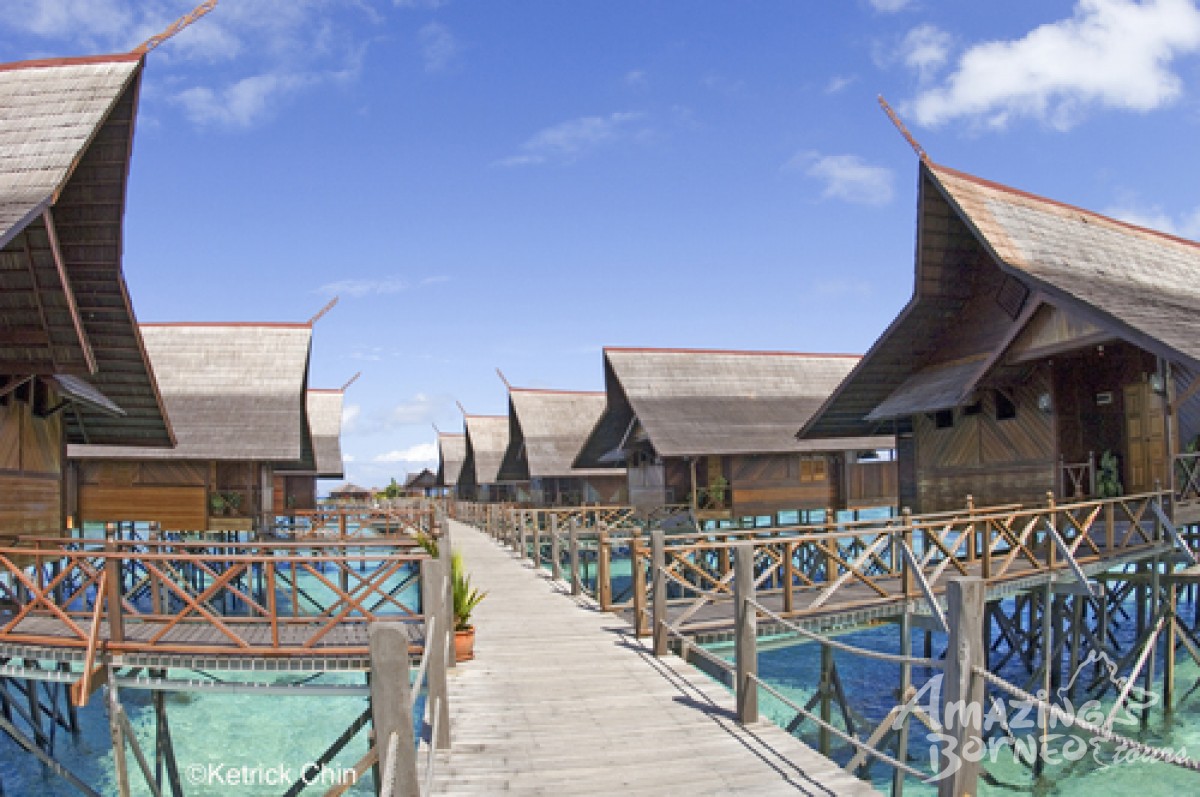 Kapalai Island
The water bungalows on Mabul Island are owned and managed by a number of distinct resort owners and operators, each with its management. Mabul Water Bungalows and Sipadan Water Village Resort are the most prominent lodging options on Mabul Island. As Mabul Island is located directly off the coast, there are beachfront villas such as Sipadan-Mabul Resort (SMART) and Borneo Divers Mabul Resort. This lodging option provides a better experience for vacationers who prefer to wake up to the sound of the ocean and sand beneath their toes. For backpackers on a budget, there are also several affordable lodging options available such as Mabul Backpackers.
The only accommodation on Kapalai Island, Sipadan Kapalai Dive Resort, is wholly owned and operated by a single resort owner. It exclusively has new overwater bungalows for lodging. The accommodation sizes at Sipadan Kapalai Dive Resort are on average larger than those at Mabul Water Bungalows, although the allocation of room types is based on Run on House basis (the room allocation is determined by the resort owner, according to availability and check-in time). In brief, Mabul Water Bungalows provides both water-based and land-based accommodations, whereas Sipadan Kapalai Dive Resort only provides water-based accommodations.
Diving sites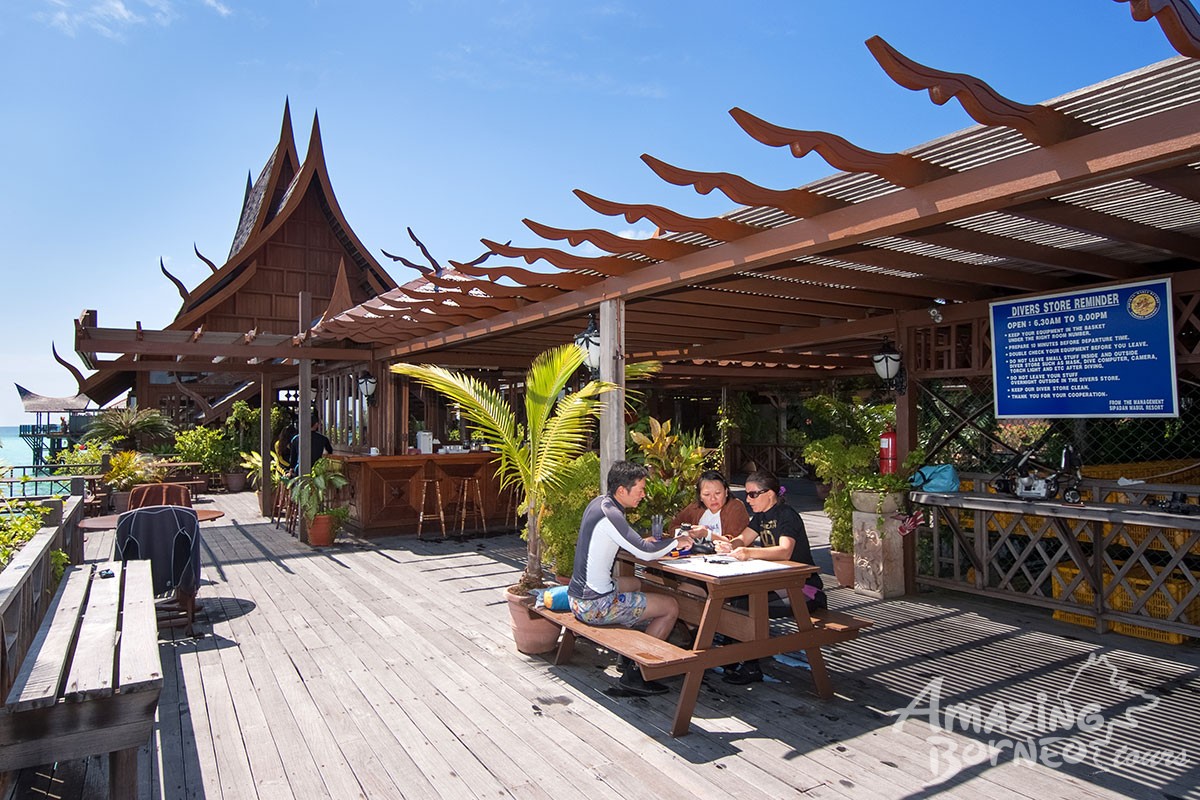 Mabul Island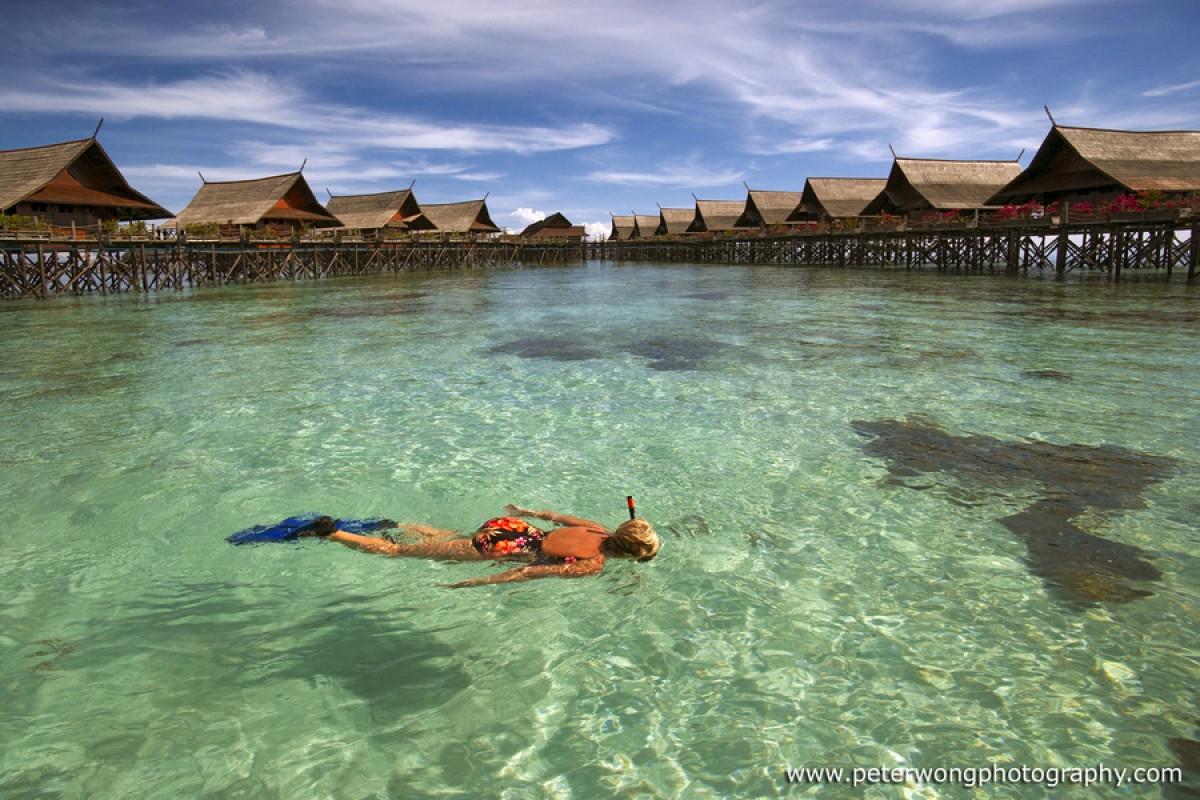 Kapalai Island
Both islands have been well known for the world-class quality of their diving sites and the diversity of the underwater world, but they offer different experiences. Mabul is particularly popular with divers who are interested in macro diving and muck diving, which involves diving to observe and capture tiny marine creatures and invertebrates. Talking about Mabul diving sites, Seaventures Dive Resort is a well-known Mabul diving spot. It is not only the world's first and only converted oil rig dive resort, but it is also one of the diving sites with the richest marine flora and fauna on the planet.
Kapalai Island, on the other hand, is home to pelagic species, which are large marine animals like sharks and barracuda that live in the open ocean rather than in shallower water. Aside from pelagic species, the divers will see the stunning coral reefs there as well, which are always teeming with fish of all colours and other marine life.
Above all, it's important to know that visitors who wish to dive at Sipadan's diving sites must obtain diving permits, which have a daily entry limit. In common, there are resorts and tour operators on Mabul Island and Kapalai Island that are allocated with Sipadan island permits. For example, if you stay at least three nights at Seaventures Dive Resort, that guarantees you a one-day Sipadan permit, which equals to three dives. Therefore, staying on Mabul Island or Kapalai Island offers you the privilege of access to the diving wonders of Sipadan, particularly for those hoping to secure limited diving permits.
Activities and amenities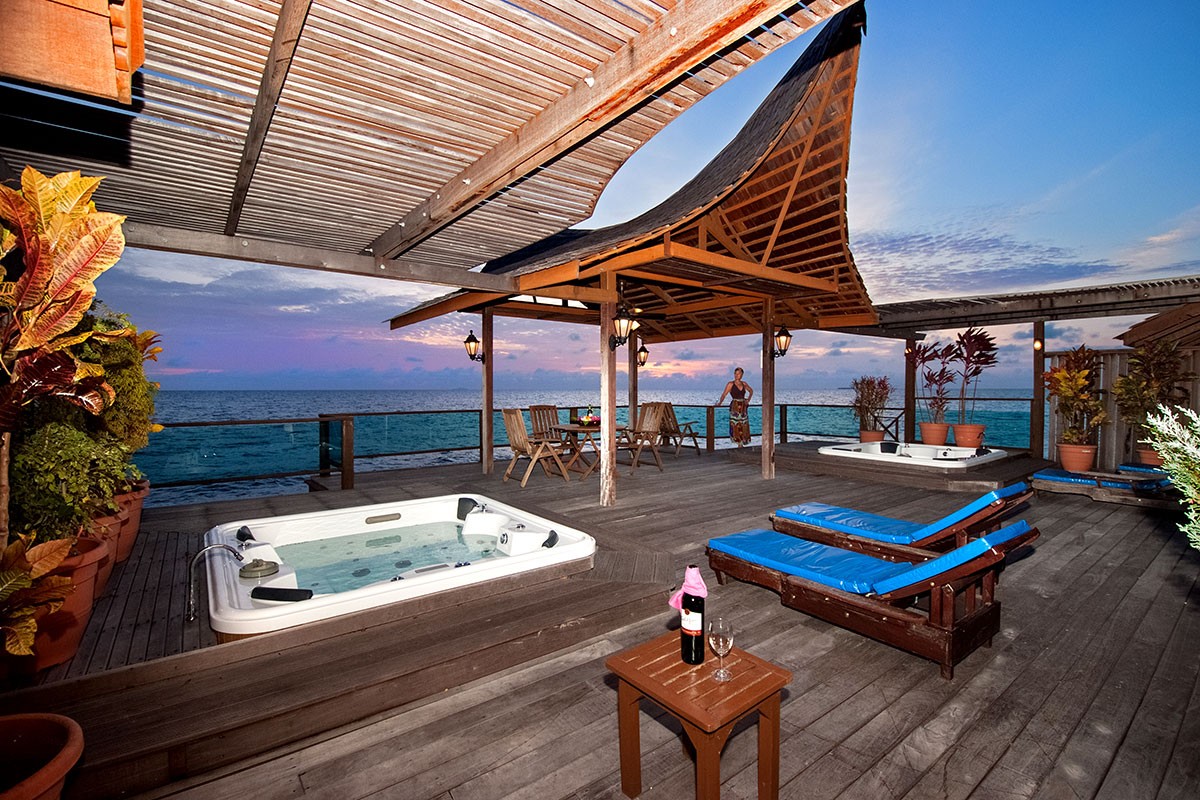 Mabul Island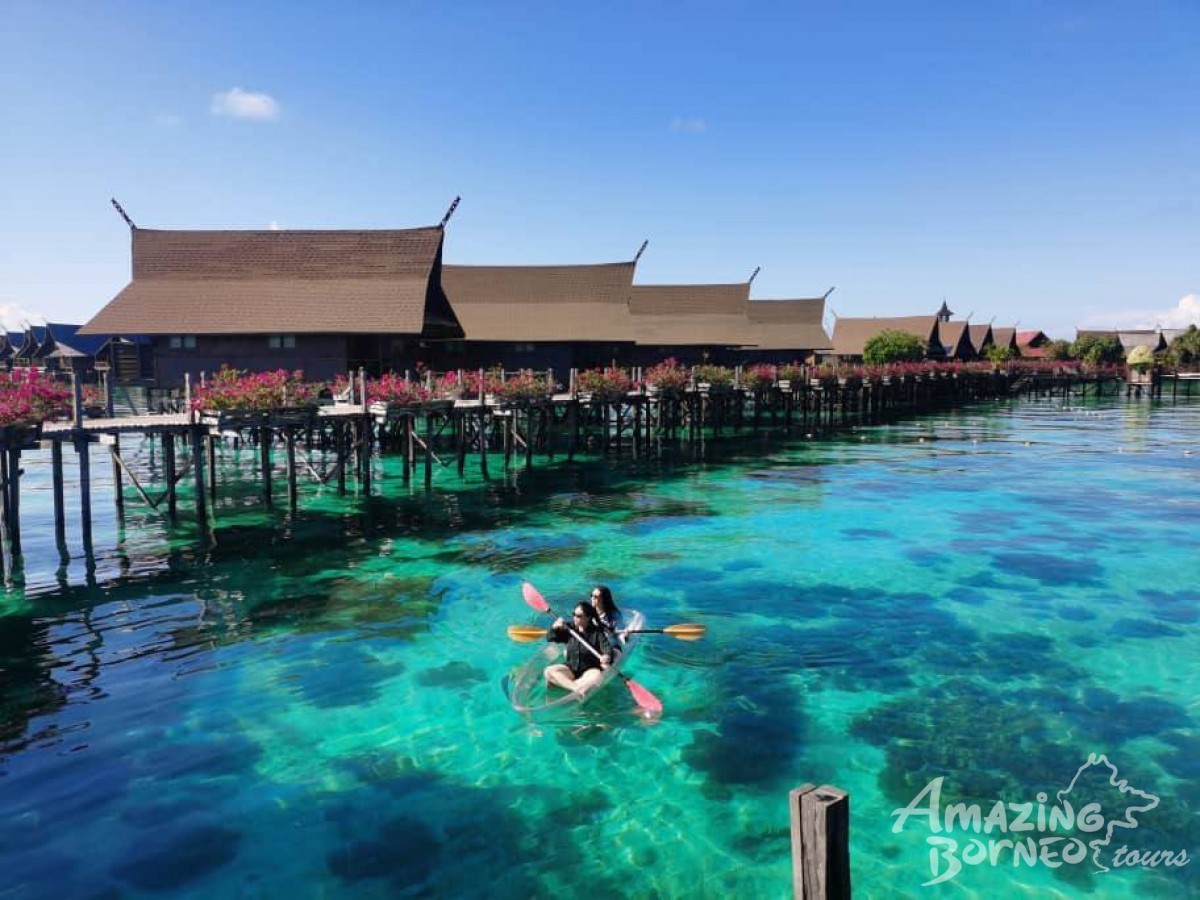 Kapalai Island
You may experience the beauty and wonder of the Mabul and Kapalai Islands with their complimentary buggy service. This free commute service allows you to easily explore the resort's various facilities. Besides that, Mabul Island also offers exclusive, free activities such as a private Jacuzzi with breath-taking ocean views, a glass boat ride with professional photography, and spa and massage treatments. On Kapalai Island, you can participate in thrilling activities such as aerial photography, a glass boat ride, a bike ride around the resort, and an island-hopping boat tour (additional fees apply). Both islands also have dive centres that rent scuba diving equipment at a reasonable cost.
Additional Selling Points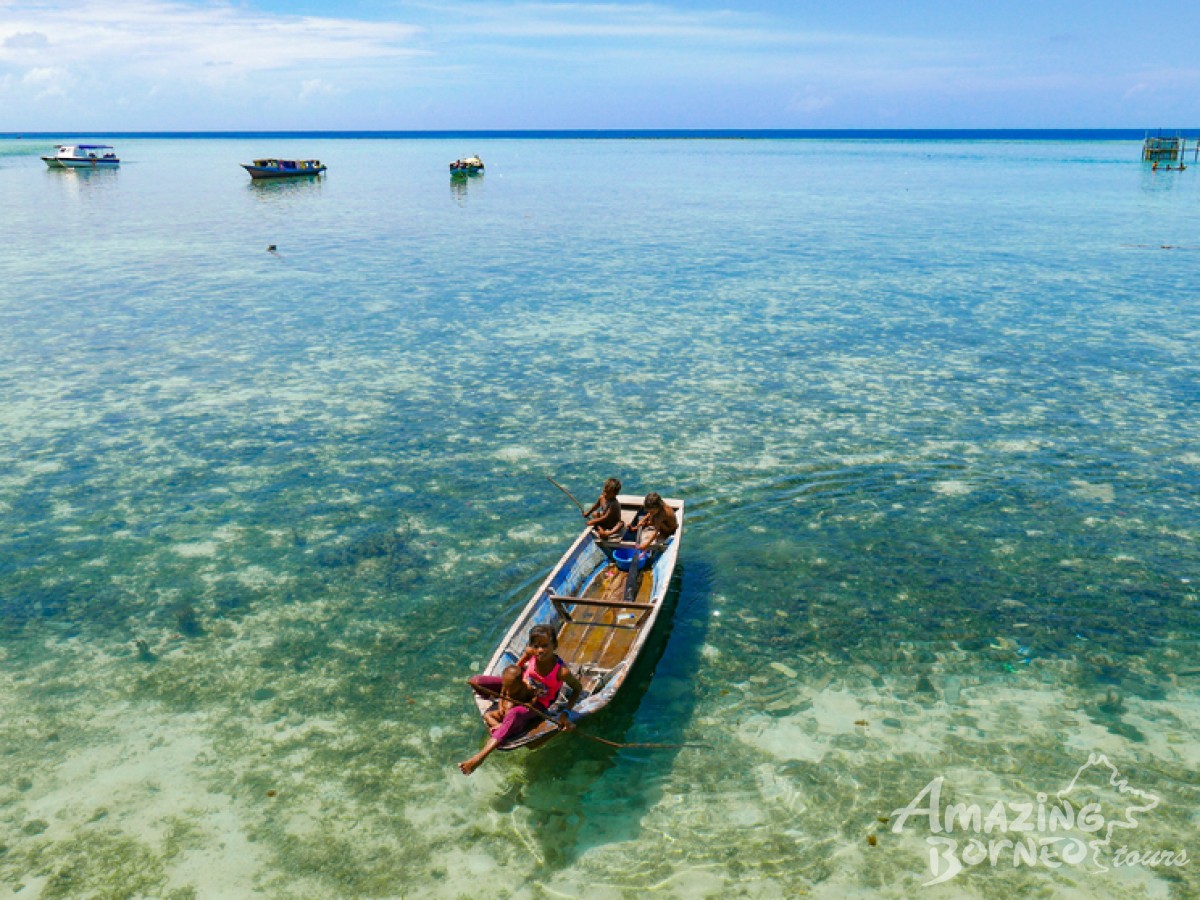 Mabul Island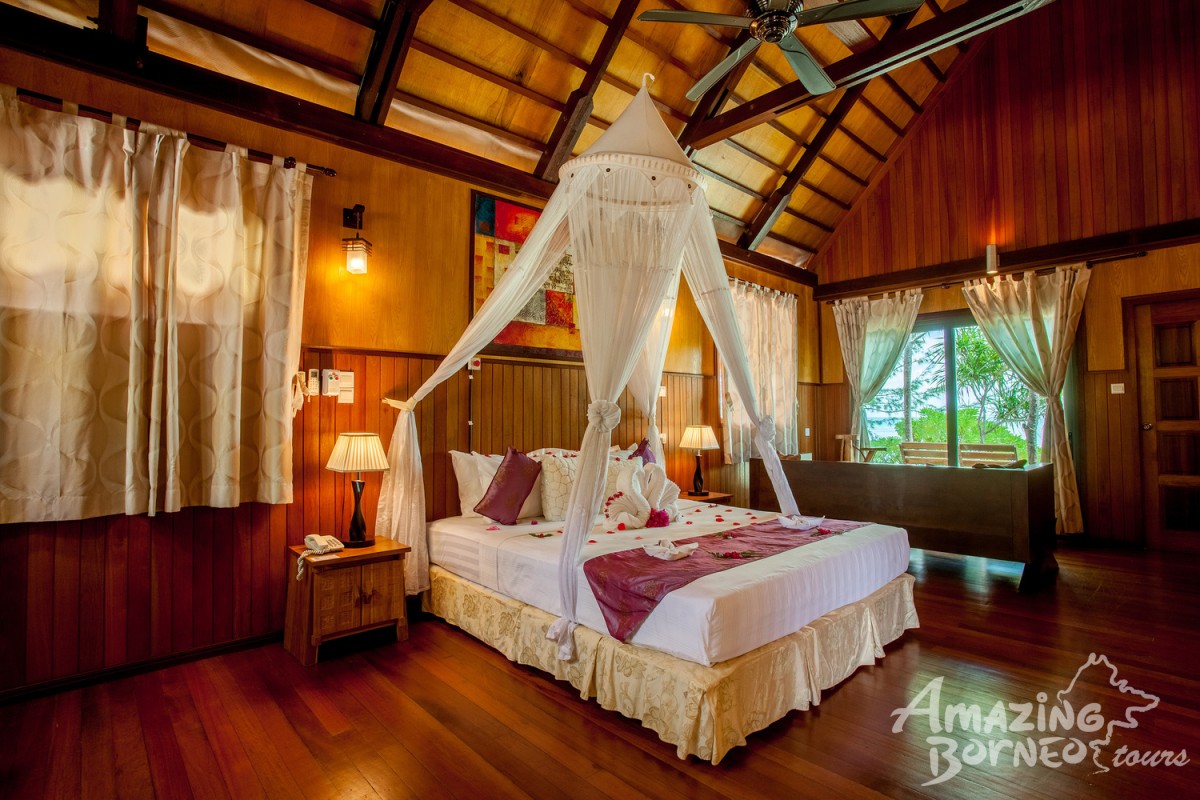 Kapalai Island
Mabul Island is a one-of-a-kind paradise where you may enjoy the entire natural, private beach to yourself while immersing yourself in the invincible sea view. You can also visit the sea gypsies (Bajau Laut), explore their gypsy-esque lifestyle, and gain a unique insight into their seafaring way of life. Another standout feature of this island is you may purchase fresh seafood from the sea gypsies and have the on-site chefs transform this freshly caught seafood into a delightful, exquisite seafood feast!
The Sipadan Kapalai Dive Resort features a circular, man-made beach which offers guests the opportunity to enjoy the tropical atmosphere while overlooking the crystal clear, turquoise ocean. By simply staying in your overwater villa, you will have a front-row seat to watch the marine creatures with your naked eyes. In addition, the resort does more than just provide scuba diving excursions, they also organise special events like engagement parties, birthday celebrations, and romantic dinners under the stars complete with candlelight and custom-decorated cakes. The Sipadan Kapalai Dive Resort will make every occasion, whether you're there to celebrate or to go scuba diving, one to remember.
If you're looking for the ultimate diving and marine life experience, both Mabul Water Bungalows and Sipadan Kapalai Dive Resort offer top-notch options. However, depending on your budget and personal preferences, you may lean towards one resort over the other. Mabul Island is a great choice for those looking for a more budget-friendly option, or for those who prefer a rustic and laid-back atmosphere. On the other hand, Kapalai Island is perfect for those seeking a luxurious and modern resort experience. Ultimately, the choice is yours, but rest assured that both resorts offer exceptional diving and marine life experiences.
Check out our DIVING PACKAGES and ISLANDS TOURS now!