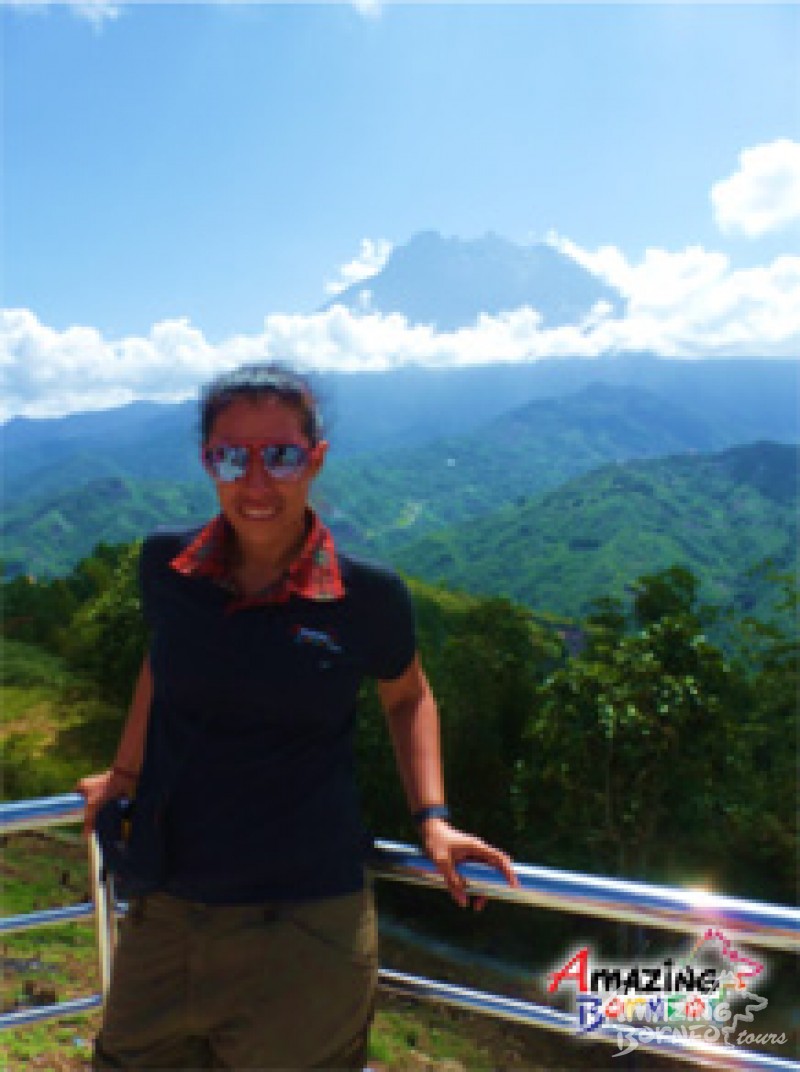 At 06.45 in the morning Ryan our guide picked me and two guests up from the hotel. After some more pick-ups from the hotels, the bus was full. I must say that Amazing Borneo has really comfortable busses, considering that we were supposed to sit in a bus for almost 6 hours.
Our first stop was at Nabalu Market, where they have lots of handicrafts, souvenirs and fruits. I was given the opportunity to try the famous Durian fruit on the market. I think it tasted like sweet roasted garlic.
But the highlight about going there, was to see the incredible view of the Mt Kinabalu! Before I leave Borneo I really want to make the 2 days and 1 one night climbing tour with Amazing Borneo.
Next stop was Botanical Garden were you can see more than 1000 species of orchids. They actually have one of the worlds must expensive species and one of the smallest.
After having a tasteful lunch we continued our journey to the Treetop Canopy Walk and the Hot Poring Springs which was at the same place. It was a very hot day, so it felt like we were doing some workout when we walked the stairs up to the Treetop walk. When we reached the start, it was time to do the walk on the bridges and enjoy another nice view over the jungle.
All though, it is nothing for persons who are afraid of heights. Because some of the bridges are 30 meters up in the treetops. But if you can managed it, it's totally worth it!
As I wrote before it was a very hot day, so after the walking in the sun on the bridges nobody wanted to take a warm dip in the hot springs. But after a climbing tour up to the top, I would defiantly take a dip there for my sored muscles!

This was the end of our tour, so we jumped into the air con bus to go back home. But Ryan, our really nice and informed guide, had a small surprise for us. As he had so many contacts over at the Kinabalu National Park, some friends of him told him that we were lucky. Cause there were some Rafflesia flower blooming in the nearby. So it was a great end for our tour.