Now it was time for me to discover one of Borneo's many beautiful islands, Mantanani. Early in the morning my driver, Oswald, picked me up in front of my apartment. Then we picked up some more guests at the Best Western Hotel. After an almost two hours' drive from KK to the Kuala Abai Jetty it was time to switch from van to speedboat.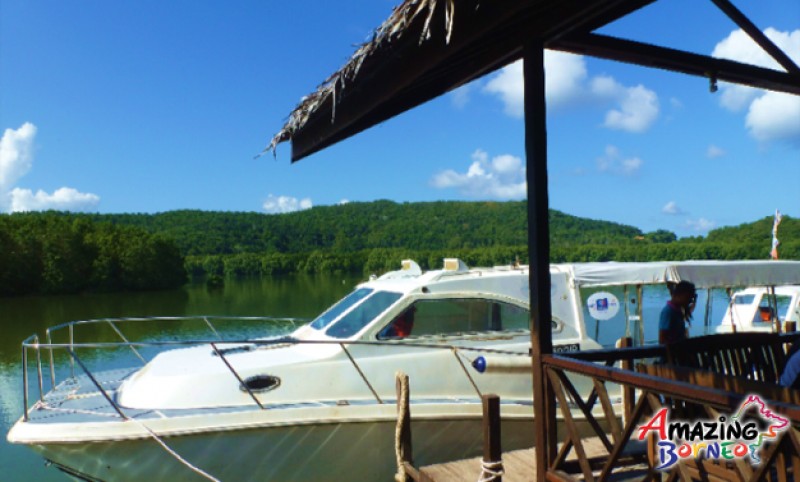 We had really good weather conditions, so it was a nice enjoyable drive on the open sea. It took us around 1 hour to go there. I was really excited about the drive to the island, because I've heard about people seeing some dolphins who liked to play around the boat, Unfortunately I wasn't lucky this time. But when I saw the island I felt lucky anyway for being there instead of cold Sweden.

Right after arriving at the jetty of Mantanani, we picked up the snorkeling equipment and went straight back to the boats. Then they drew us about 10 minutes out on the sea and we got to snorkel about one hour until it was time for lunch. The food was very nice and it was good portions, nobody was hungry after all that food.
After lunch we had two choices, number one was to go out with the boat and do some more snorkeling or number two was just to stay at the beach and relax and cooling down in the crystal clear water. I decided to stay and explore the beautiful beach and just enjoying being at such a nice paradise!
At 3 pm we left this incredible island behind us. With lots of fine memories and energy.