In this part 3 of our special on Southeast Asia's top UNESCO sites we travel to Vietnam. The surreal semi submerged pinnacles of Ha Long Bay look like they should be on the cover of some science fiction or fantasy novel and the myths and legends behind them are equally at home in such a publication.
Likewise the ancient temples that make up My Son Sanctuary have a mystic, pre-historical feeling that is reminiscent of an Indiana Jones or Tomb Raider movie. It is for these contributions to Southeast asia's rich cultural and geological histories that UNESCO has declared them world heritage sites.
Ha Long Bay – Vietnam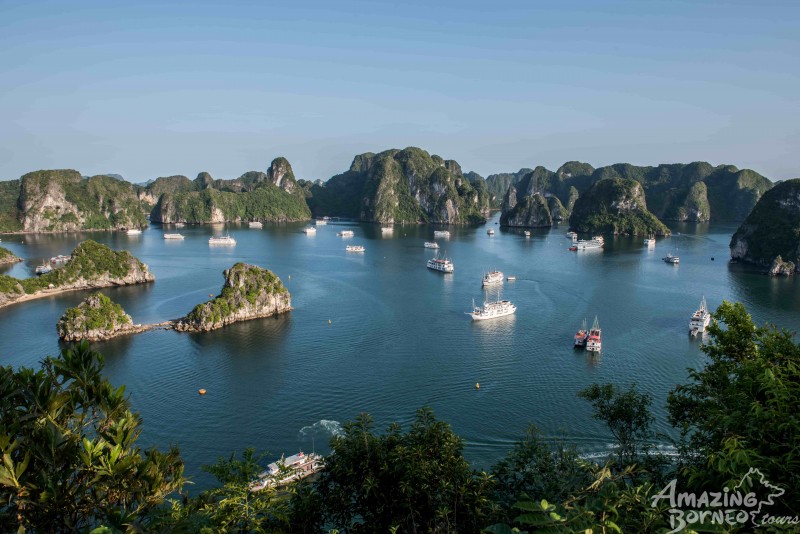 A Brief History
Halong Bay is a nature lover's paradise, given UNESCO status in 1994, it is comprised of around 775 limestone islets in various surreal shapes and sizes. The first reports and map entries of Halong Bay originate from around 1898, one such article reporting that many ship captains and crews operating in the area had spotted strange creatures in the ocean.
Myths and Legends
There are many myths and legends surrounding the Halong Bay area. Halong translates roughly to 'Where the dragon descends into the sea' and according to local stories the name refers to a time when Vietnam was being invaded by many foreign forces.
They talk of some dragons that came to their aid and spat jewels and jade into the sea. It was these jewels that turned into the islands and islets around the bay creating an excellent defensive area for the Vietnamese and sinking many of the enemy ships as they crashed into the rock formations as they rose from the sea.
Why Halong Bay?
It was awarded UNESCO status due to the areas outstanding natural beauty, geological and geomorphologic value, and of course with 14 endemic floral species and 60 endemic faunal species, biodiversity. There is a huge amount of places and things to see here so it is best to take a few days at least to make the most of your trip!
Mỹ Sơn Sanctuary – Vietnam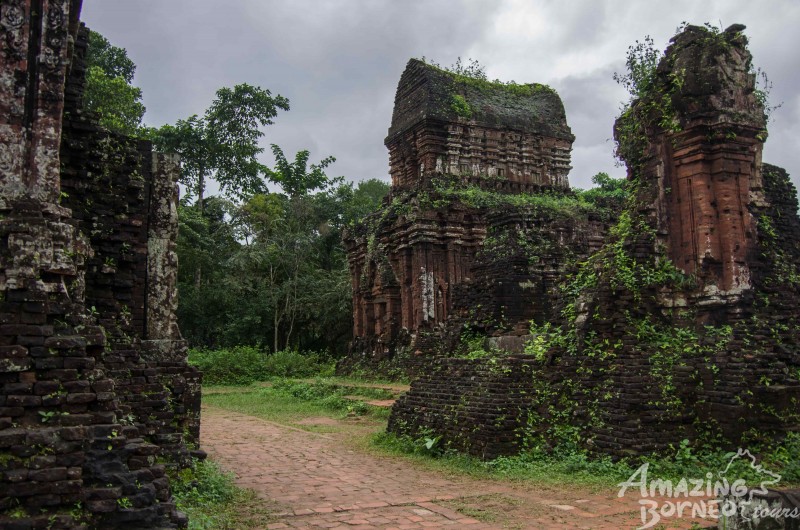 A Brief History
My Son was once the centre of an ancient imperial city, built between the 4th and 12th century it acted similarly to Angkor Wat in Cambodia, as a cultural and religious capital for the Hindu Champa kingdom. It also served as a burial place for the local kings and religious leaders.
According to historical records, the primary building here was a wooden temple dedicated to the worship of the Siva Bhadresvera Genie (Shiva). But in the late 16th century the temple was destroyed by a fire.
Thought to be the longest inhabited archaeological site around Indochina, sadly a large portion of its architectural sites were destroyed in only a single week of American B52 carpet bombing during the Vietnam War.
My Son is considered one of the most important Hindu temples in Southeast Asia and is often compared to Borobudur in Indonesia or Angkor Wat in Cambodia. In spite of the destruction from the American bombing, much of the temple has already been rebuilt and in 1999 My son was declared a UNESCO World Heritage Site.
Travel Advice
The best time to visit My Son is during February and April while rainfall is less regular and temperatures are more comfortable. From October to November it is officially rainy season and it can rain all day with high chances of floods and typhoons!
You can book a tour or make your own way here but to get the best experience of your My Son Visit you should hire a guide. Without a guide you will miss out on much of the knowledge of the local history that they would otherwise impart to paying guests.
Other Articles:
Top UNESCO WHS Part 2
Mount Kinabalu Safety Upgrades
Top 3 Cave Destinations in Borneo
9 Reasons To Visit The Tropics
Backpacking Guide SE Asia - What To Pack
Have you visited any of these awesome UNESCO sites yet? Let us know what it was like in the comments section below or visit our Facebook page.