In this part 2 of our top UNESCO World Heritage Sites feature, we will be taking a look at our very own Mulu National Park and also the unique Borobudur in Java, Indonesia.
Together, these locations make up some of the most mystical places in Asia, shrouded in myth and legends, only recently accessable to mass tourism and unbelievably biodiverse.. they simply cant not be on your SE Asia bucket list!
Gunung Mulu National Park – Malaysia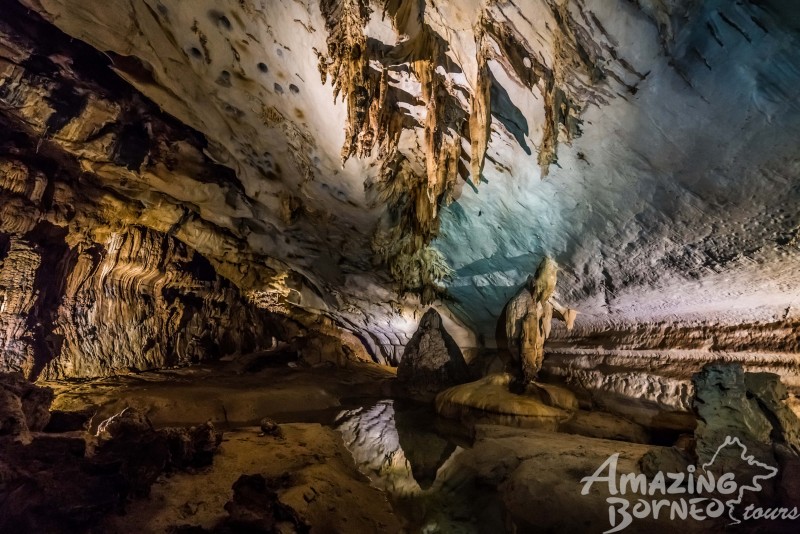 What is Special About Gunung Mulu National Park?
The cave systems within Gunung Mulu National Park are some of the largest in the world. Since the first expedition in 1978, over 360KM of passages have been explored. This however is thought to be only the tip of the iceberg, with an estimated 1000+ KM of tunnels remaining undiscovered to this day.
Why Gunung Mulu National Park?
Aside from the astonishing cave systems the natural park itself is host to 3 epic mountains and encompasses around 52,000 hectares of pristine tropical rainforest.
Visitors here are spoiled for choice with cave visits, jungle treks, river cruises all available with high chances of seeing rare and endemic species of wildlife.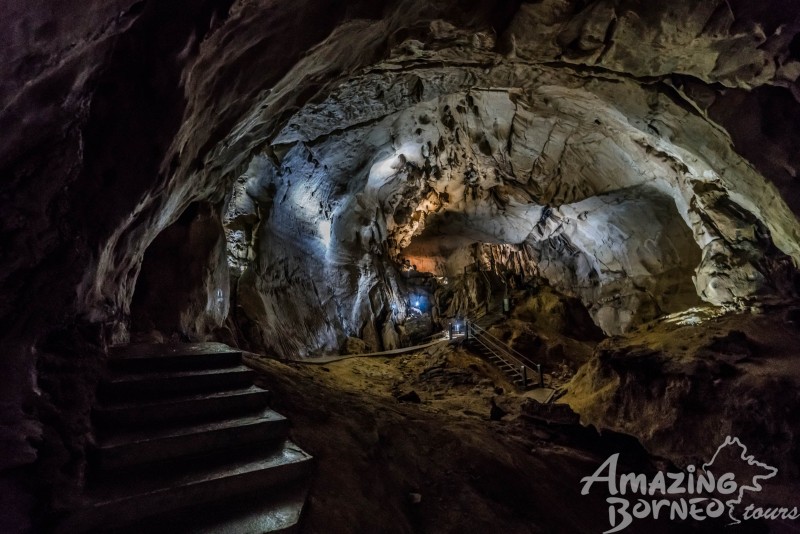 Travel Advice
It is best to book prior to arrival in country to secure your spot on the tour to this amazing location. There are various tours available but to get the full experience it is advised to take something like the 4D3N tour to see as much as possible while you are here.
Usually this will include longboat rides along the Melinau River, trekking through the lush tropical jungle, climbing one or more of the 3 epic mountains here, and of course, visits to all the major show caves in the area.
Book your trip to Mulu National Park HERE today!
Borobudur – Indonesia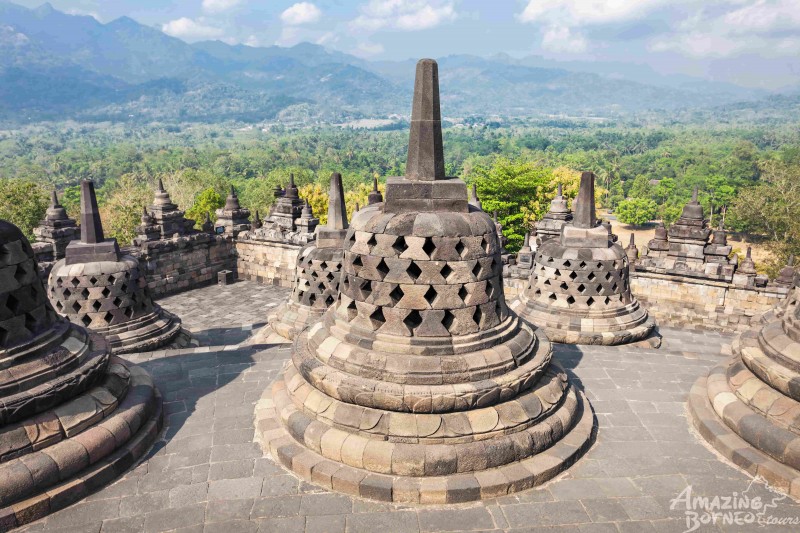 A Brief History:
Borobudur, the world's largest Buddhist temple. Thought to have been lost for hundreds of years, this monolithic 9th century Javanese/Buddhist temple was only recently rediscovered after being no more than a legend for hundreds of years.. now it is open to the public after a massive restoration project.
Construction finished around 8th century AD during the reign of the Syailendra Dynasty but it was abandoned sometime between the 10th and 15th century, only to be rediscovered in the late 19th century and restored to its former glory recently in the 20th century.
Who Built Borobudur?
The Syailendra family that hailed from South India or Indochina and ruled over Java and Sumatra at the time is thought to have commissioned this epic monument among many others. While doing so they also played a huge part in establishing Java as a centre of Buddhist worship and scholarship in Southeast Asia.
Why was Borobudur lost for so long?
The temple and surrounding areas were likely abandoned due to eruptions from the nearby volcanoes and after the volcanic ash settled, the jungle took over and doomed this temple to be lost to man for hundreds of years to come.
Rediscovery and Renovation:
It was Sir Thomas Stamford Raffles, the British governor of Java, who upon hearing rumors of the site, decided to send an expedition and have it excavated. Eventually, many years later, one of the most ambitious international restoration and preservation projects was initiated and the "Save Borobudur" campaign was launched in 1968 through UNESCO and the Indonesian Government.
Visiting Borobudur:
The monument itself is truly a sight to behold, a 95 feet (29 meters high) step pyramid constructed from over 2 million tightly fitting river stones. Over 500 Buddha statuettes are situated around the temple and in the lower levels almost 3,000 bas-relief stone sculptures adorn the walls illustrated with the teachings of the Buddha.
It takes a good few hours to take in all of the sculptures and reliefs so it is advised to hire a guide to really understand what you are looking at here. Upon reaching the upper levels you will be greeted with 72 openwork stupas, each one containing a statue of Buddha.
From here you are rewarded for your climb with a panoramic view across grassy planes, jungles, mountains and volcanoes that make up Javas iconic, other worldly, almost primordial looking landscape.
Travel Tip
While you are in Java dont miss out on a visit to Mount Bromo for the incredible volcano sunrise views. Truly a spectacular sight to behold.
Other Articles:
Top UNESCO WHS Part 1
Top UNESCO WHS Part 3
Mount Kinabalu Safety Upgrades
Top 3 Cave Destinations in Borneo
9 Reasons To Visit The Tropics
Backpacking Guide SE Asia - What To Pack
Have you visited any of these awesome UNESCO sites yet? Let us know what it was like in the comments section below or visit our Facebook page.