Snuggled between sun-dappled coastlines and a forested mountain range, there's plenty of reasons to stick around Sabah's state capital Kota Kinabalu. From fantastic waterfront seafood feasts to tropical island-hopping to a steam train ride back into the bygone era-- whether you prefer to be spontaneous, follow your noses or intuitions--Take a look at these top 7 day trips all within a 2-hour radius from Kota Kinabalu City :

1. Get your dose of Culture : Mari-Mari Cultural Village
Duration : 4 Hours | Departs from Kota Kinabalu City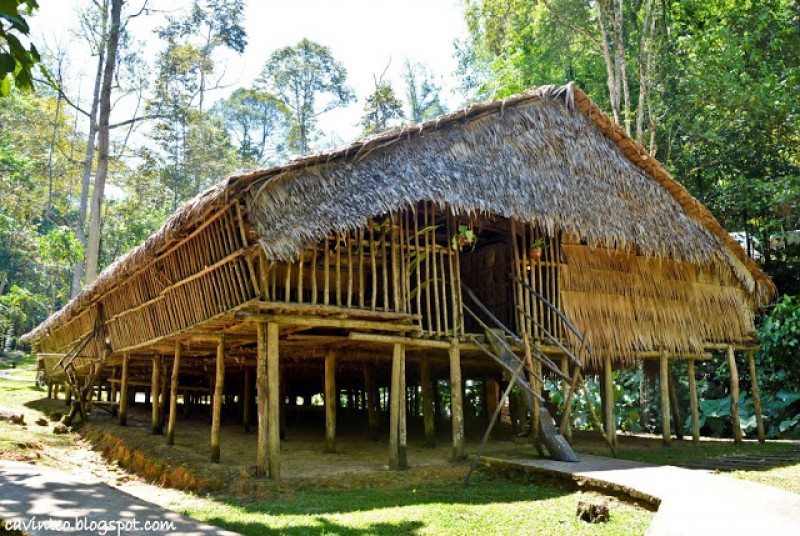 Image by : Cavin Teo | Blogspot.my
Set a amidst an isolated slice of forest loveliness, Mari-Mari Cultural Village is a portal into Old Borneo, where 5 different tribes gather in 1 village. Time travel? Almost.
Traditional huts sprout along the village with each tribe house offering a unique display of culture, folklore and lifestyle practices through interactive demonstrations for the whole family to participate in.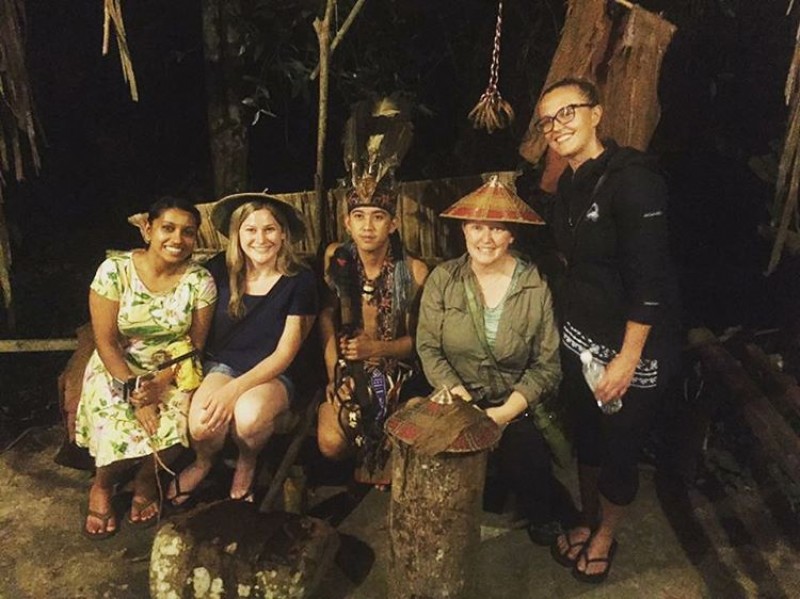 Image by : @monsstache | Instagram.com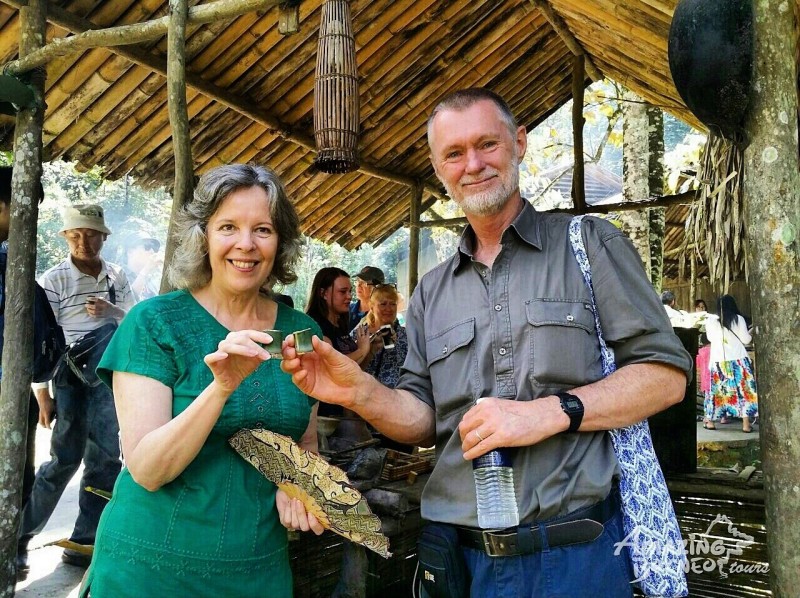 As the locals say "Aramaitiii!", as the rest of the world would say it "Bottoms up!"
From blow-pipe shooting to rice-wine tasting, there's plenty to be thrilled about for the culturally-inclined. Besides sampling traditional treats that stood the test of time, grab the chance to witness a unique method of cutting tree barks into making traditional warrior vests. And if you're feeling rather frisky, jump for a "prize" on a built-in 'Lansaran', a traditional trampoline-like floor located in one of the tribe houses.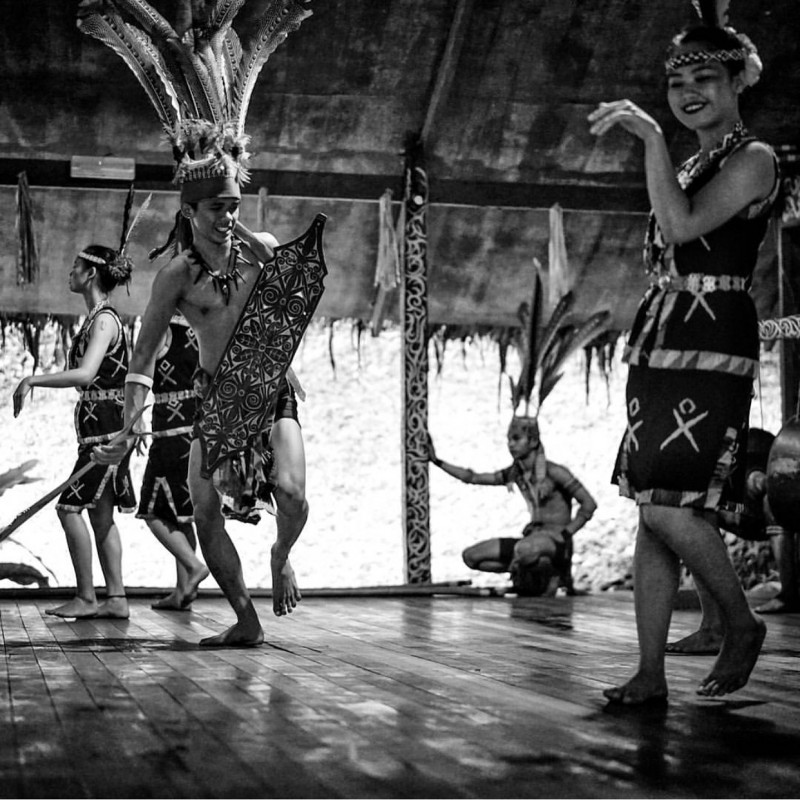 Image by : @firdaussuleman | Instagram.com
You'll be given a chance to tap into Borneo's cultural pulse through a live ethnic dance performance. Literally dip your toes in the ancient 'Magunatip' bamboo-dance belonging to the Murut Tribe, because there is simply no way you can leave Sabah unless you've attempted to put your feet in and out between clapping bamboo-poles. Yeowza! And to finally seal your enthusiasm for a local experience, a buffet spread consisting of exotic cuisines that are synonymous with Sabah's cultural identity.
2. Nature Galore : Botanic Gardens, Kinabalu National Park
Duration : Full Day | Departs from Kota Kinabalu City
Welcome to the laboratory of plant species evolution, Kinabalu National Park. This 754 square kilometre UNESCO World Heritage Site has been designated as a Centre of Plant Diversity for Southeast Asia, that lush bizarre corner of the globe where some of World's Largest, Longest, Tiniest and Rarest species all gather in one place-- Dr.Seuss and fans of Dr.Seuss would be a fan. The park that plays host to a chalk full of unique, obscure and epic with numerous nature trails well suited for a day's adventure.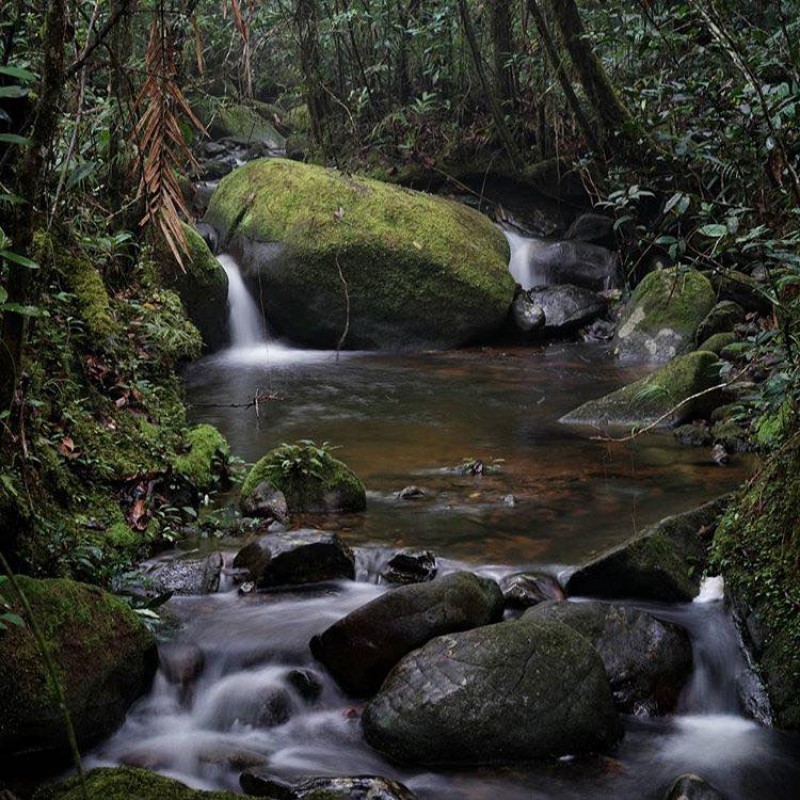 Image by : @firdaussuleman | @firsdausseuleman
Fact : Tropical mountains have an exceptionally high bio-diversity, where extraordinary number of species occur with high levels of endemism... Mount Kinabalu is one globally outstanding example —10 out of 36 species of PitcherPlants, 746 species of Orchids, 50 out of 600 species Ferns found only on Mount Kinabalu, and no where else in the world— yup, evolution has reached pretty spectacular levels of sophistication here. With the astonishing variety of flora & fauna that crosses the four very unique climatic zones of Mt.Kinabalu, the results are fascinating.
But unless you're a trained botanist, it'll probably take awhile before u spot any of these rarities in the wild-- thats why Kinabalu Park has set up the Botanic Gardens, where many of endemic species of Mt.Kinabalu has been transplanted there for us to embrace the beautifully complex world surrounding us. A must for Orchid-lovers!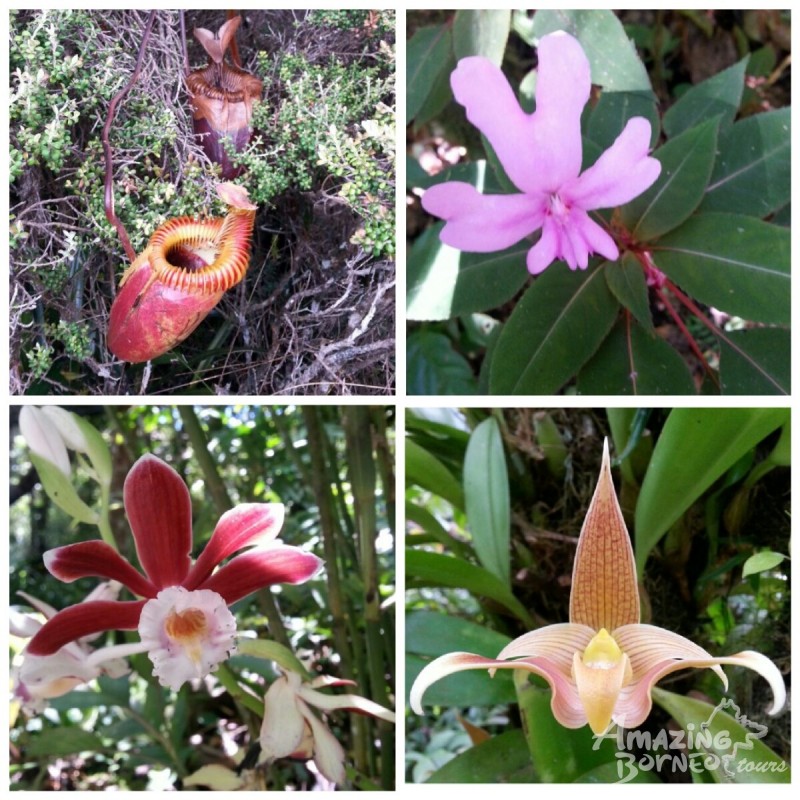 if you're in the mood for tea-time amidst lush foliage, Liwagu Restaurant-- nestled within Kinabalu National Park, a short walk from the Botanic Gardens-- will delight you for hours.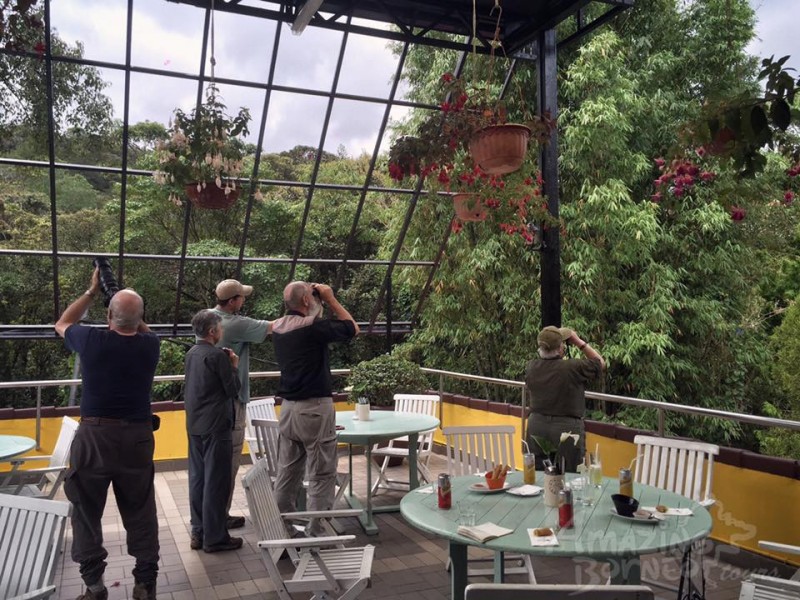 With a full-morning's exploration under your belt, this tranquil spot is where nature-lovers & bird-watchers can enjoy a well-earned afternoon break in the sumptuous surroundings of Mt.Kinabalu's lowland montane forest. It boasts both western and local cuisines, as well as excellent briding. Be on the ready to bust out your binoculars & camera though, a feathered beauty waits for no one here!
3. Discover Kota Kinabalu City
Duration : 3 to 4 Hours | Departs from Kota Kinabalu City
After much name-changes--from Deasoka (below the coconut tree), Singgah Mata (pleasing to the eye) to Api-Api (fire)--the locals finally settled with crowning the coastal city by the name of Kota Kinabalu ; Locally known as KK, formally known as Jesselton and famously known for its warm hospitality.
Aerial shot of Kota Kinabalu City, backed by the most promiment figure of the Crocker Range, Mount Kinabalu.
Get acquainted with this city on a deeper level, a City Day Tour whisks you through the sights, sounds and leafy streetscapes of Kota Kinabalu City-- a full day's adventure packed with architectural heritage, colonial buildings that withstand the WW2 and a view-point of the whole city in all its unassuming charm.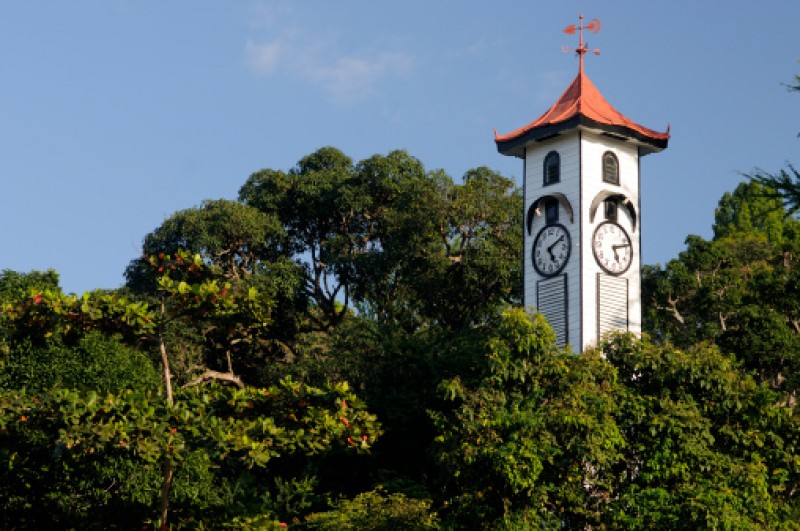 The symbolic Atkinson Clock Tower. It is the oldest standing structure in Kota Kinabalu City, built in the memory of Francis George Atkinson, Jesselton's first district officer who died of Malaria or 'Borneo Fever' at the age of 28 in December 1902.
Like all cities tied to a coastline, KK has a special vibe… a laid-back exuberance with a charming juxtoposition of Old and New. From high end malls to street-side stalls, KK is easy-going and low key, of small town feels with big city amenities, it's the perfect blend of rich history and modern conveniences. Commerce and culture pulsate along to the vacation-like lifestyle of an unhurried clock. Skyscrapers? Low-rise buildings blisfully trapped between jungle foliage and the South China Sea. Subway system? Nah, more like steam locomotive established since1896, which leads us to No. 4..........
4. The North Borneo Railway ; The oldest running steam train locomotive in Sabah. A day-trip ideal for train buffs, those that fancy a taste of colonial Sabah or couples simply looking for a unique romantic escapade.
Duration : Half-Day (4 to 5 Hours) | Departs from Kota Kinabalu City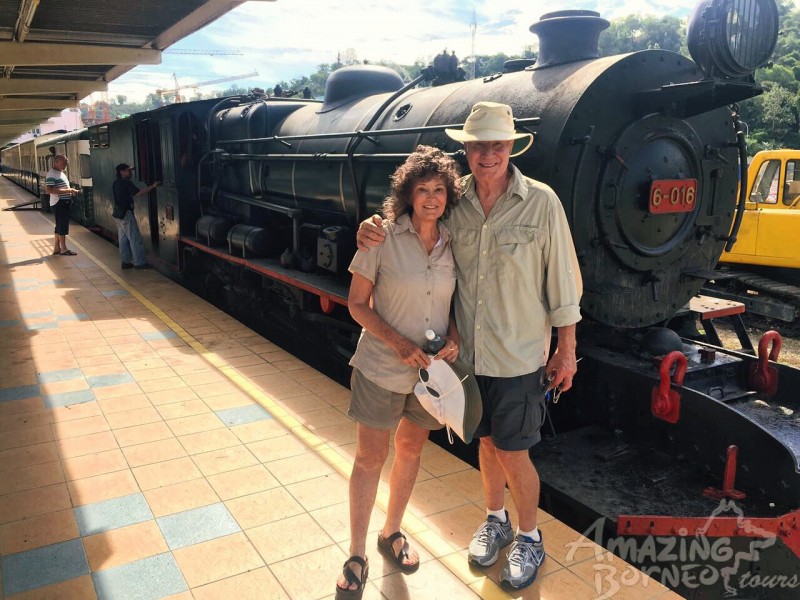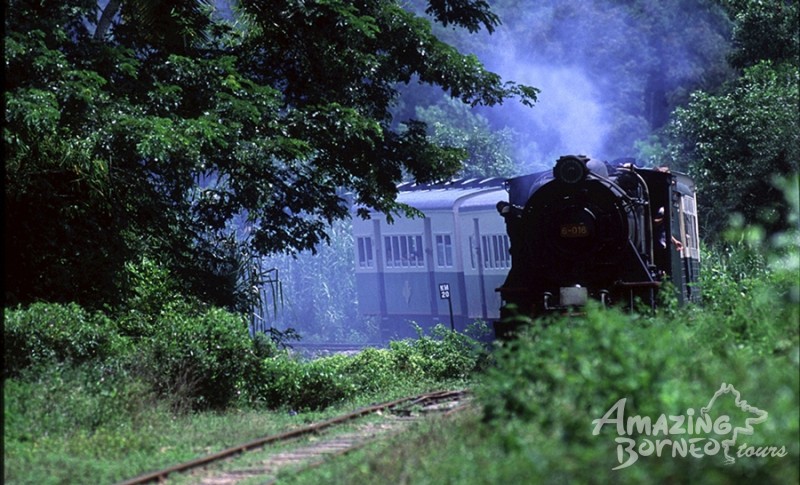 Discover Sabah's interior while you bask in the historical grandeur of Once Upon A Time 'British Borneo'. A typical 1900's train scene with refurbished colonial-styled seating ushers you from tranquil paddy fields to cinematic mountain vistas, rustic villages, rubber and coffee plantations, jungle hills, and rushing river rapids, all while you savor a continental breakfast and a tiffin-styled lunch on the way back. On this trip, the journey overshadows the destination. And that's perfectly okay.
5. Chase that Sunset : Be where the magic happens
Duration : 3 Hours | Departs from Kota Kinabalu City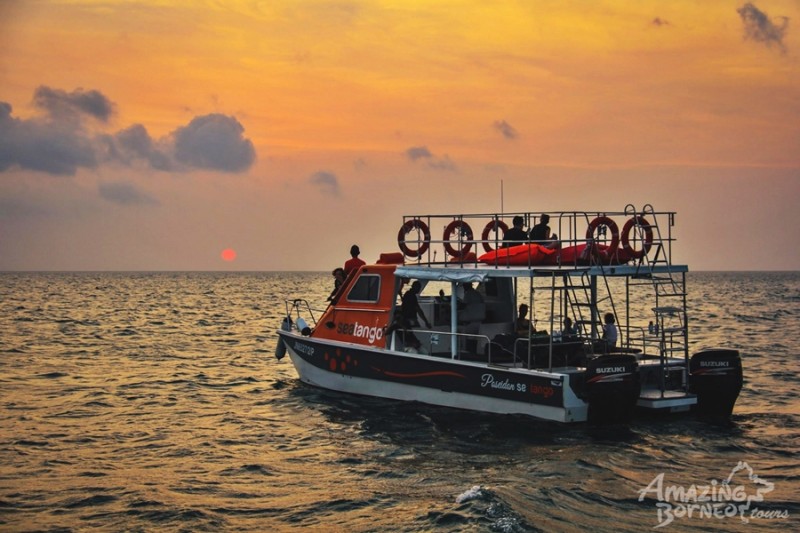 Everyone love's a good sunset. And we can't help but admit that Sabah sure knows how to deliver one, more so when you're enjoying it from a custom-built catamaran anchored out at sea-- it's front-row seats to nature's grand show. Throw in some bean-bags, delicious snacks, ice-cold beverages and some good tunes,an evening rendevous with SeaTango can easily be one of the simplest yet most rewarding ways to wrap-up your stay in Sabah.
6. Sun, Sand & Sea : Island-hopping along the West Coast
Duration : Full-day | Departs from Kota Kinabalu City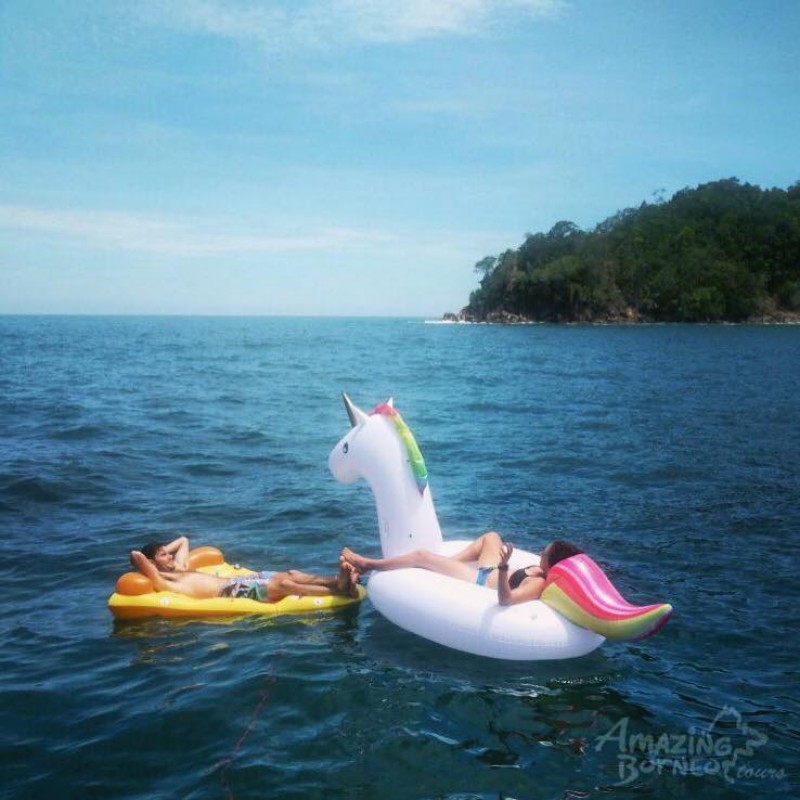 Sabah's lesser-known and under-appreciated west coast is a short 15 minute stretch from the buzzing capital Kota Kinabalu City. A cluster of 5 jungly humps dot Sabah's west coast, which together makes up Tunku Abdul Rahman Park (TARP) ; Pulau Manukan, Pulau Gaya, Pulau Sapi, Pulau Mamutik and Pulau Sulug. Kick-off those shoes, soak in the Vitamin Sea, zip-line from one island to another, kayak out to the open sea, snorkel the reefs, scuba dive or simple stretch out. Suns out, shades on, shirts off-- you've got the license to chill.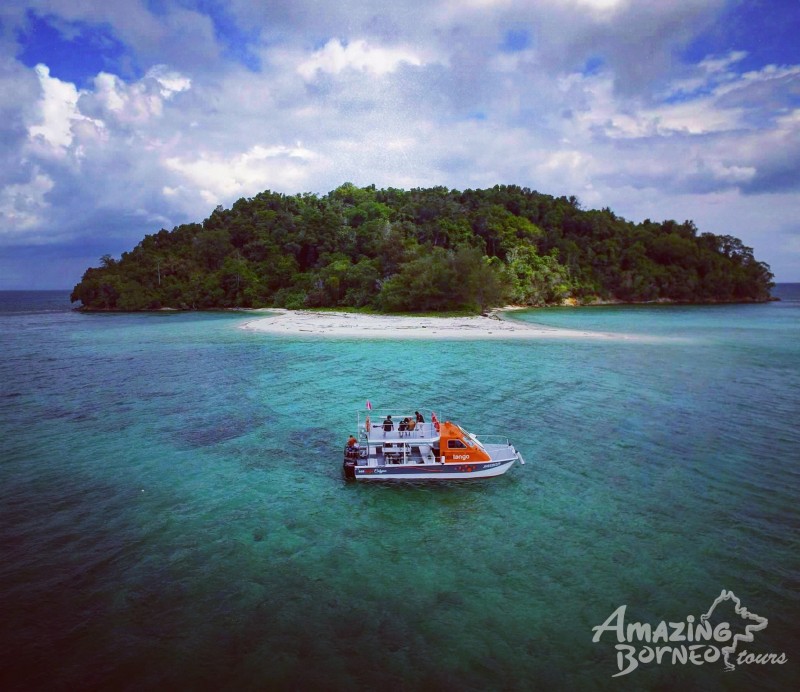 7. Where the Wild Things Are : Venture out into the wildnerness of Kawa-Kawa.
Duration : 4 Hours | Departs from Kota Kinabalu City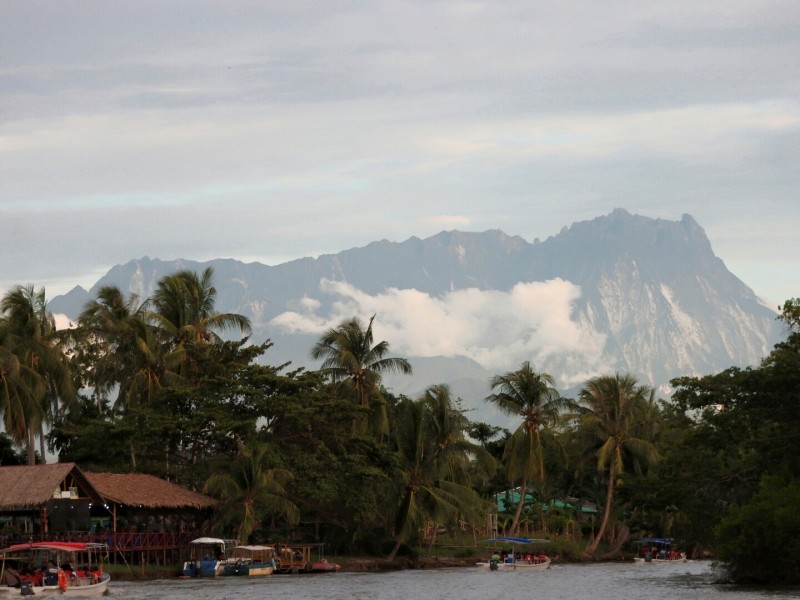 This natural oasis--just 1 and half hour away from KK City--has not lost its primitive wildness, and is best suited for nature lovers looking to experience Sabah's wildside without flying out to Sandakan.
Keep your noise down, noses up and eyes peeled as you glide silently along the mangrove habitat of Tempasuk River in search of a world alive with the sound of birds whistling, Proboscis Monkeys rattling on tree top branches, Otters, and macaques by the river.sometimes, even crocodiles moving with great stealth and camoflage. As if a river-side dinner in the glow of twilight wasn't magical enough, you'll also get to experience Sabah after dark as you set out again along the mangrove creeks, this time under the starry sky for some owlsome noctural creatures and dazzling firefly sightings.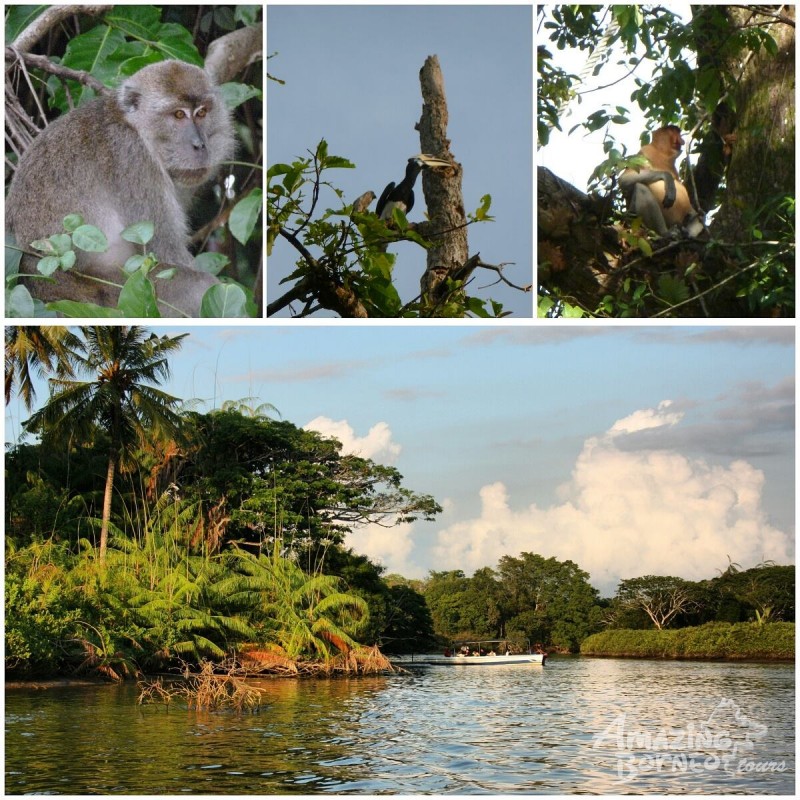 However, nothing is ever guaranteed with wildlife spottings.... but the chances are excellent if you have the patience, perseverance and perhaps some good luck on your side.
WANT MORE? Click through to check out more Day-trips departing from Kota Kinabalu City.