Borneo is home to one of the oldest and most biodiverse jungle in the world at around 140 million years old it stands proudly even over the mighty amazon rainforest. It is host to some of the most weird and wonderful wildlife in the world and countless endemic species of flora and fauna. If you are a nature lover then you are in the right place.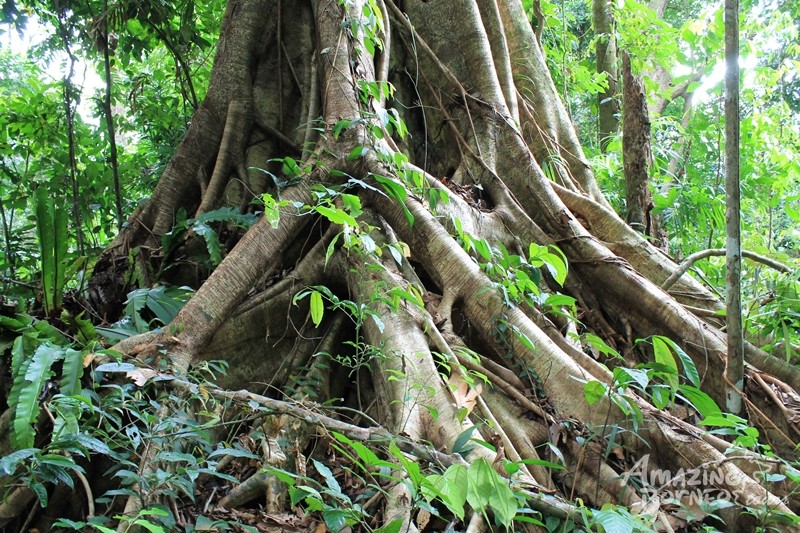 Photo Credit to Callum Turner
Maliau
The "Lost World" of Borneo. Maliau Basin was only recently opened to tourists and still less than 50% of it has been explored. Home to thousands of species that have evolved independently from the rest of Borneo, scientists are still trying to document everything here. A true off the beaten path jungle adventure.
Read More Here: Maliau Basin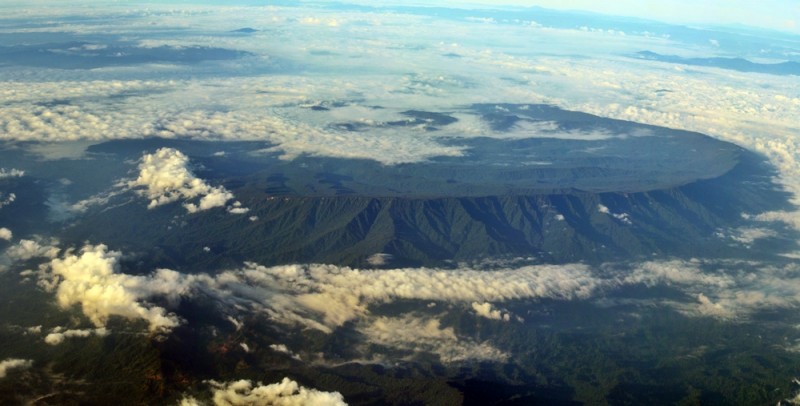 Photo Credit: Murphy Ng
Danum
Danum Valley is one of the best places to see many of Borneo's large mammals. With a high density of endemic flora and fauna species, Danum Valley offers a chance to spot wild Orangutan, Pygmy Elephants, Flying Lemur and many other species of primate and mammal.
Read More Here:Danum Valley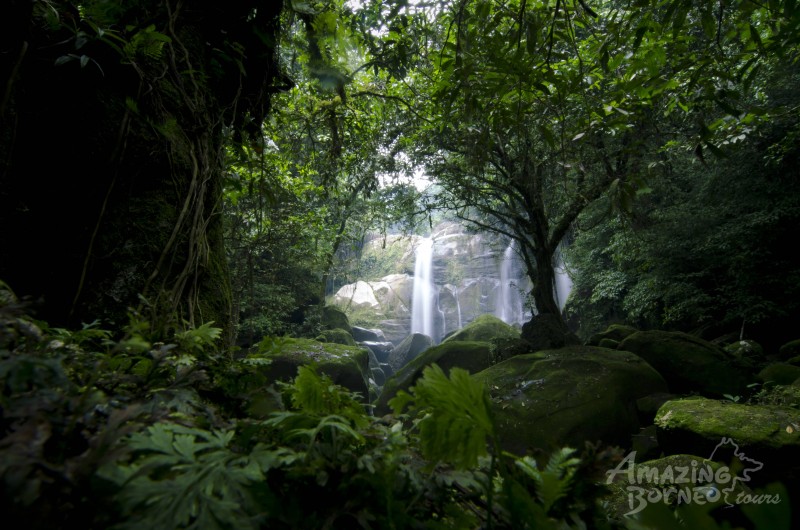 Tabin
This massive national park is another hot location for glimpsing some of Borneo's largest mammals. One of the least visited national parks in Borneo and definitely worth a visit due to being less busy, your experience will be that much more special.
Read More Here: Tabin National Park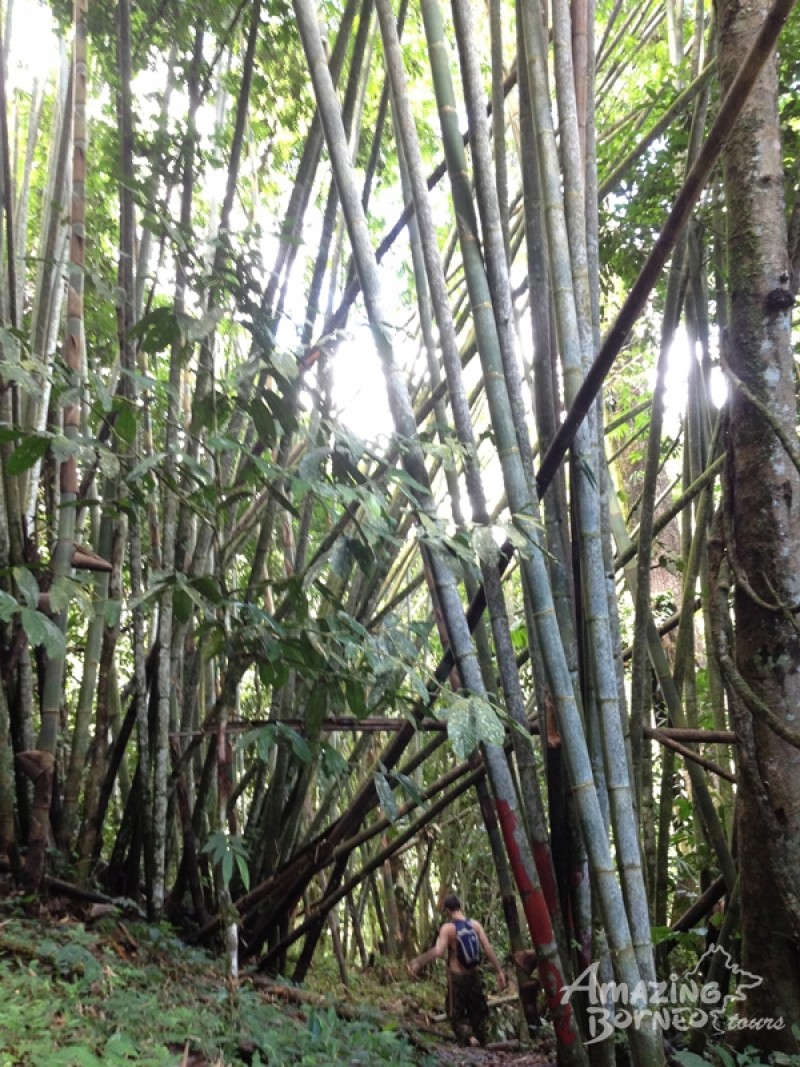 Photo Credit to Callum Turner
Mount Alab
Explore the awesome Mount Alab in the Crocker Range. There are many different kinds of forest here to explore with pretty good chances of spotting wildlife. Trekking over this vast area you never know what you may find so it really is a proper jungle adventure worthy of our list.
Read More Here: Mount Alab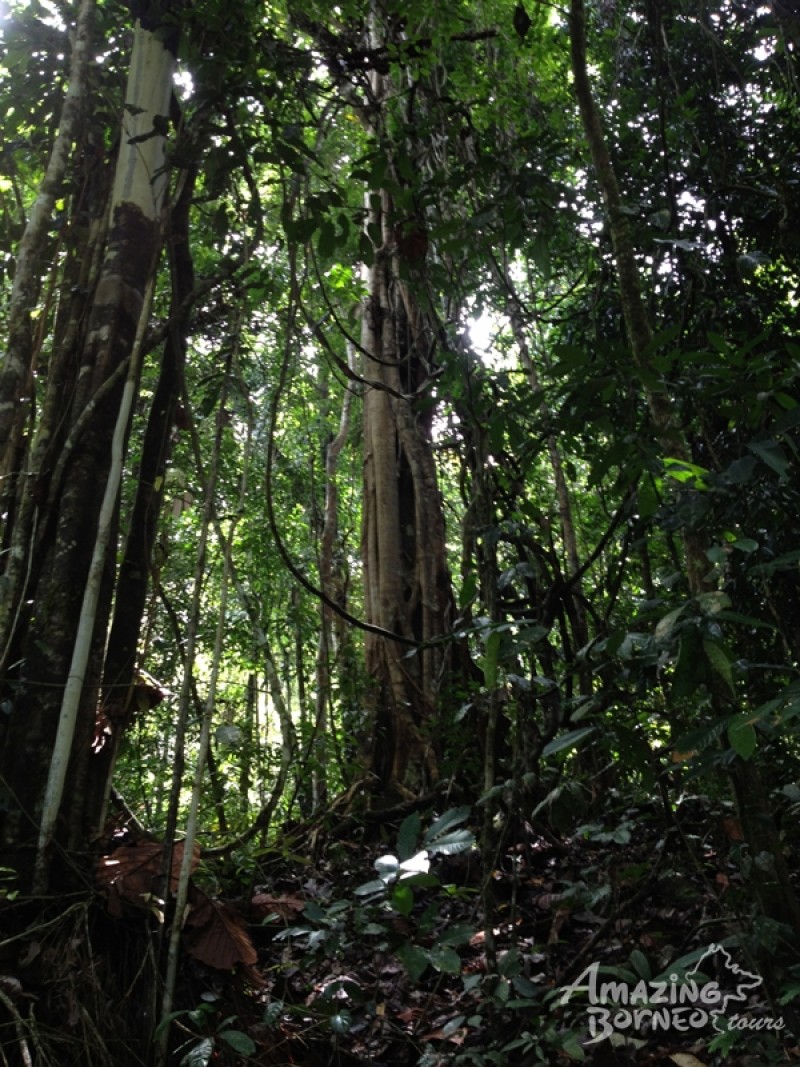 Kiau
Learn some real jungle skills from the tribal Kadazan/Dusun people of Kiau. At an elevation of around 900m ASL the temperature here is pleasant and perfect for practicing some survival skills without breaking too much of a sweat. Learn to find food, water, build shelter and other essential jungle skills that may just save your life one day. Most of the people of Kiau are farmers, but many of them also work full time as mountain guides and forest rangers in Mount Kinabalu National Park.
Read More Here: Kiau Jungle Survival Course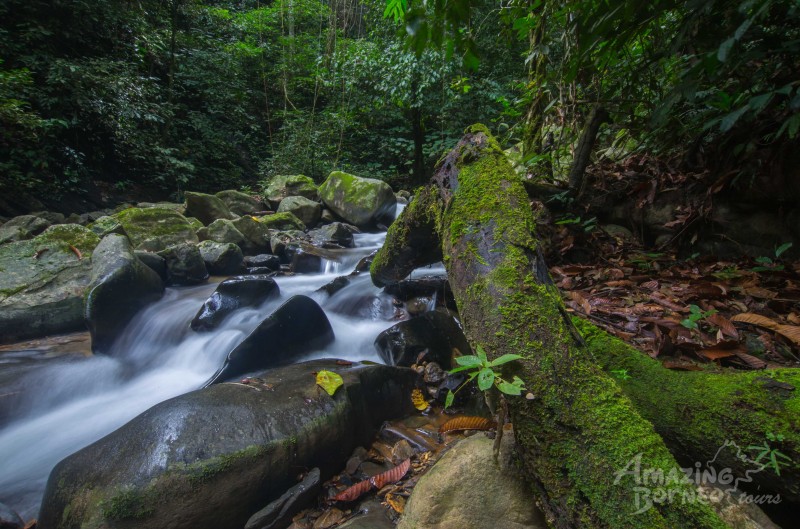 Trusmadi
The second highest peak in Borneo and another gem in Borneo's biodiversity belt situated nearby the incredible Crocker Range. With an array of micro-climates the number of species here is apparent as you trek through many different forest types making your way up to the peak. Not quite as high as its big brother Mount Kinabalu but said to be measurably more challenging.
Check here for more info: Trus Madi Climbing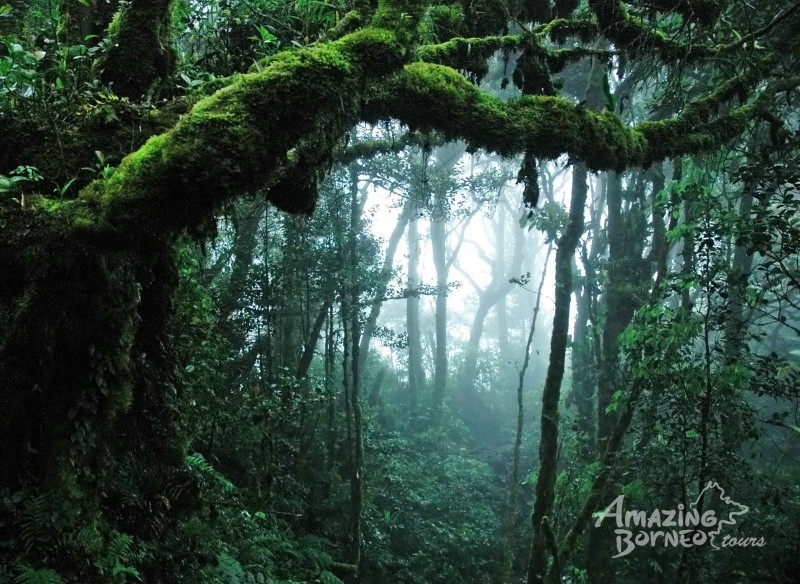 Mount Kinabalu Climb with Via Ferrata
One cannot talk about Jungle adventures in Borneo without mentioning the biodiversity hotspot and highest peak in Southeast Asia that is Mount Kinabalu National Park. The sheer range of different kinds of altitude, soils, temperatures and forest habitat here has made Mount Kinabalu National Park the birthplace of many of Borneo's endemic species.
Read More Here: Mount Kinabalu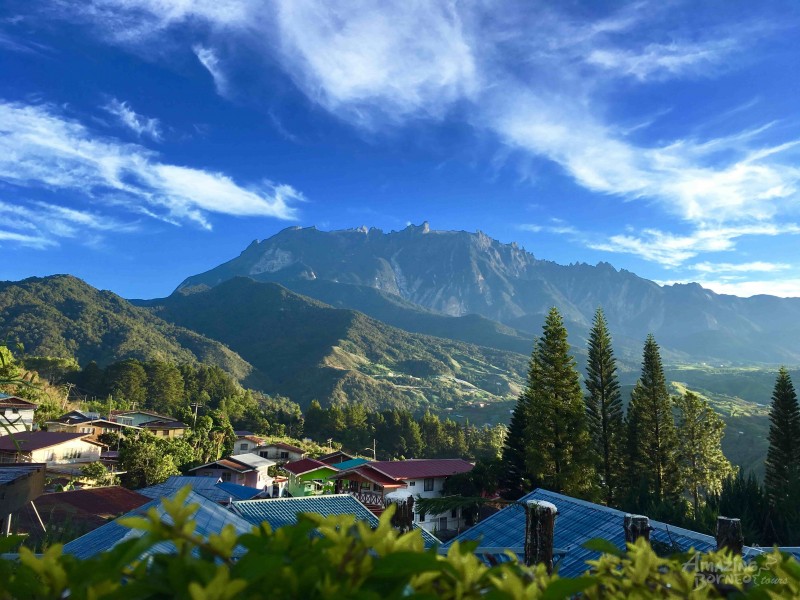 Kinabatangan
The Kinabatangan River is one of the largest rivers in Borneo at over 500 KM long and due to its array of habitats and location between different forest reserves, it is absolutely chock full of wildlife.
You are pretty much guaranteed to see several species of primates here as well as some of the more rare monkeys such as proboscis, orangutan and grey leaf monkey. There is also a chance to see the rare pygmy elephant too.
Check here for more info and bookings: Kinabatangan River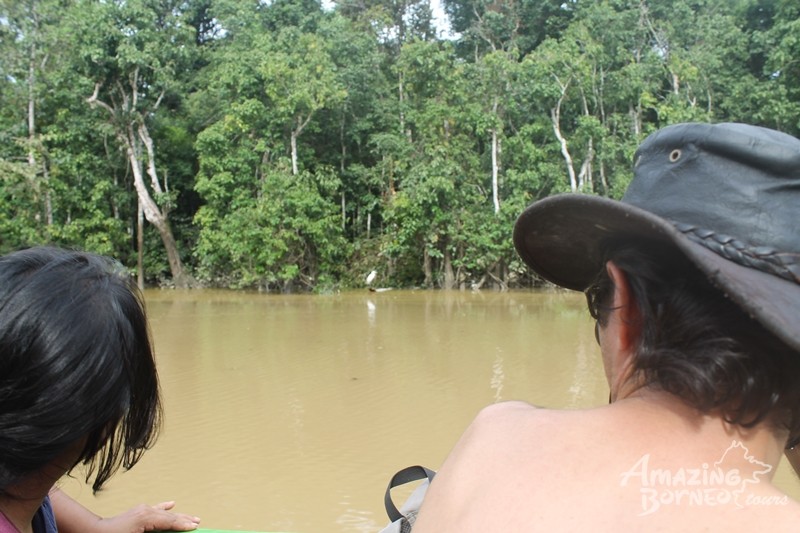 Photo Credit to Callum Turner
Sepilok
Home to the Sepilok Orangutan Rehabilitation Centre, a 43 sq km area of protected land near the Kinabatangan River that houses around 60 to 80 orangutans that roam free around the reserve.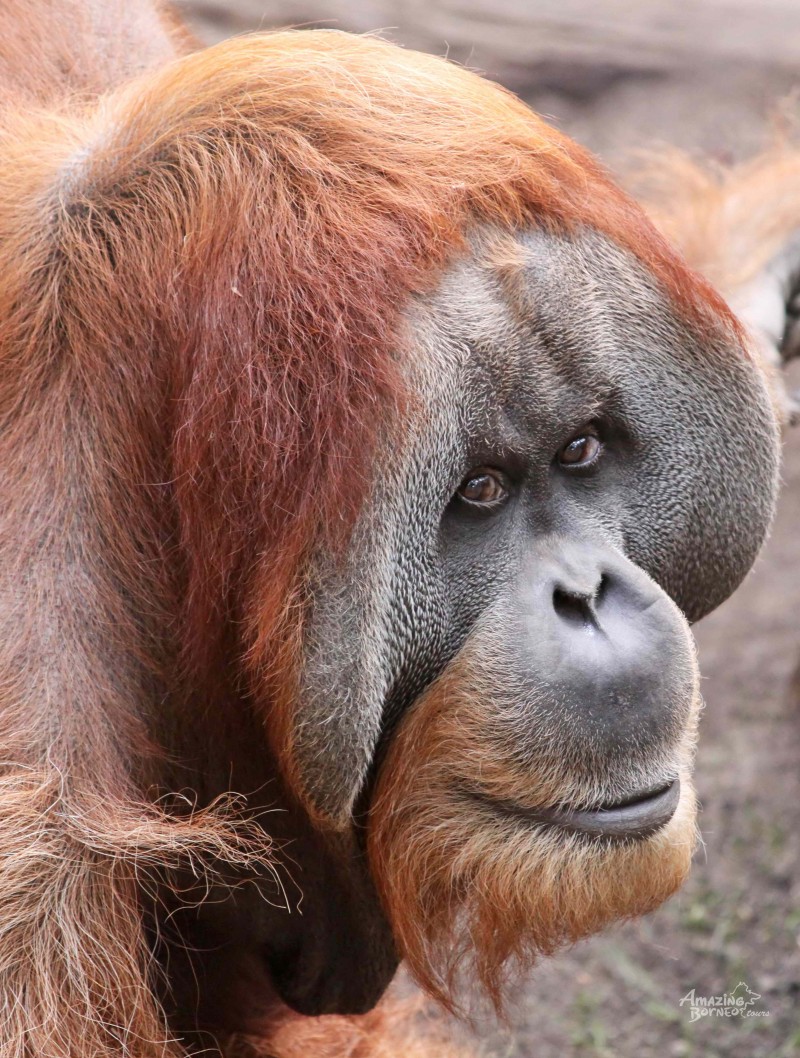 Just next door is the lesser known Sun Bear Conservation Centre, this place provides a home for the smallest bear in the world, The Bornean Sun Bear. These little guys may look cute but they are still pretty wild so it is not recommended to try and pet them!
Check out more about the Orangutan Sanctuary here: Sepilok
Poring Hot Springs
This little park is the perfect place for a more relaxed jungle experience with its warm therapeutic sulphur spring water waiting to soothe those aching post trekking bones! Situated about 40 KM from Kinabalu National Park HQ, Poring hotsprings were actually built originally by the Japanese during WWII. Now it is a top destination sought after by tourists and locals alike.
One of the best things about the poring hot springs is that it provides an opportunity to see the jungle from an entirely new perspective with its canopy walkway. It also offers you the chance to see many of Borneo's rare Orchids and Butterflies with its own special orchid and butterfly conservation and breeding farms. Not only that, there is a tropical garden and a Rafflesia Flower site for a chance to see the world's biggest flower!
Check out more on this fantastic destination here: Poring Hot Springs