Can't get enough of the great outdoors? Want to take it up a notch with some adrenaline-pumping action? From wild white water rafting to the World's Hiighest via Ferrata, Sabah has alot of thrills up its sleeves. Here are Top 10 ways to feed an adrenaline-junkie in Sabah, Malaysian Borneo.
Mount Kinabalu Via Ferrata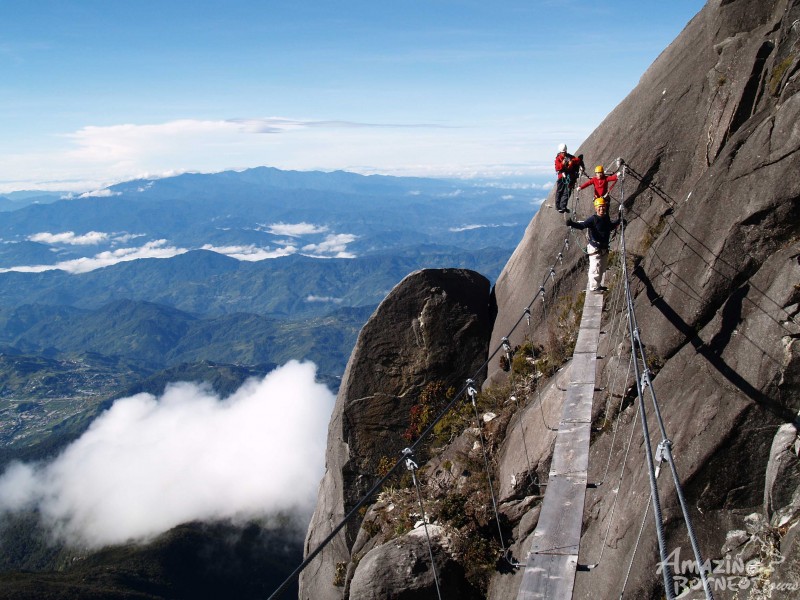 Image Credit: www.mountkinabaluferrata.com
Ready to challenge yourself with something truly epic? Mount Kinabalu is host to the world's highest Via Ferrata. The best thing about it? Anyone can do it! Yes that's right, all training will be provided on site prior to your climb and you can rest assured that you will be assisted by highly trained world class mountain climbing experts every step of the way.
For More Information Book Here: Via Ferrata
Or here for more Information on Climbing Mount Kinabalu
Para Gliding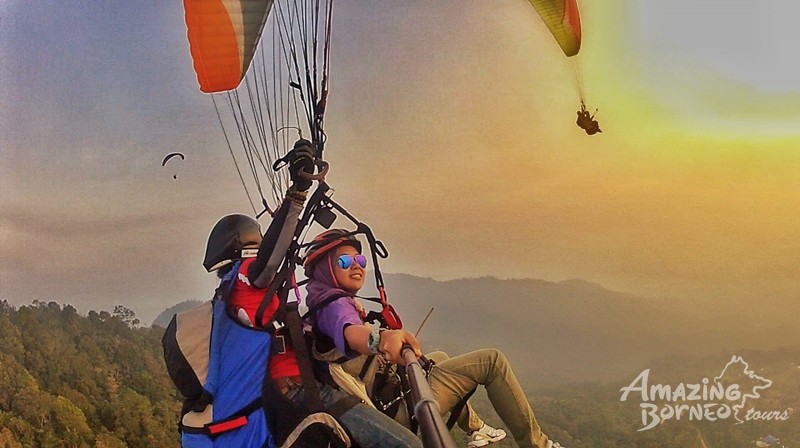 Image Credit: bgbackpackers.com
If climbing up Southeast Asia's highest mountain over the world's highest Via Ferrata wasn't quite enough for you then why not take a running jump off the top? (Attached to a paraglider of course!) What else could top the most incredible ascent in Southeast Asia than a paragliding descend high above the clouds.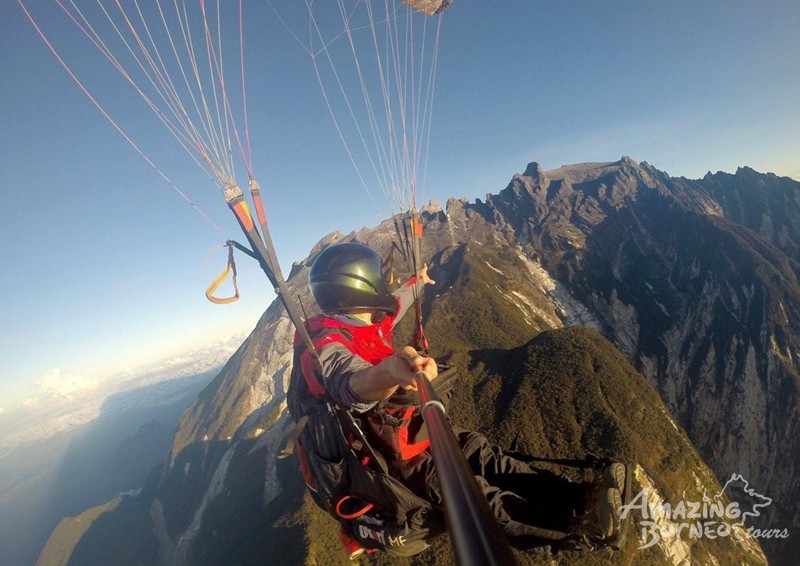 Image Credit: Izaan AJ
There are also paragliding activities available around Ranau near Mount Kinabalu and Kokol Hill which is just 30 minutes from Kota Kinabalu city.
Padas River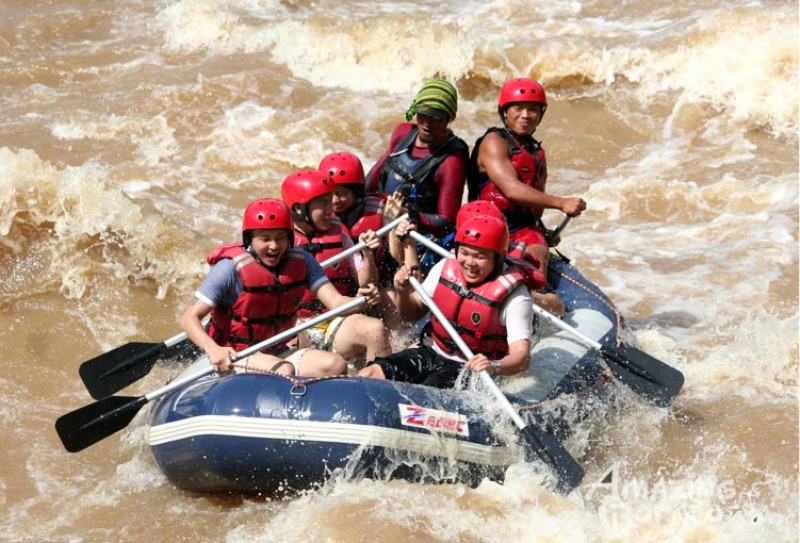 The ultimate white water adrenaline buzz only a few hours from Kota Kinabalu City. You better be ready to go fast and get wet as you battle together through intense rapids as the Padas River snakes through the jungle doing everything it can to fight you. A really intense and fun experience best enjoyed in groups, perfect for friends, families and corporate team building trips.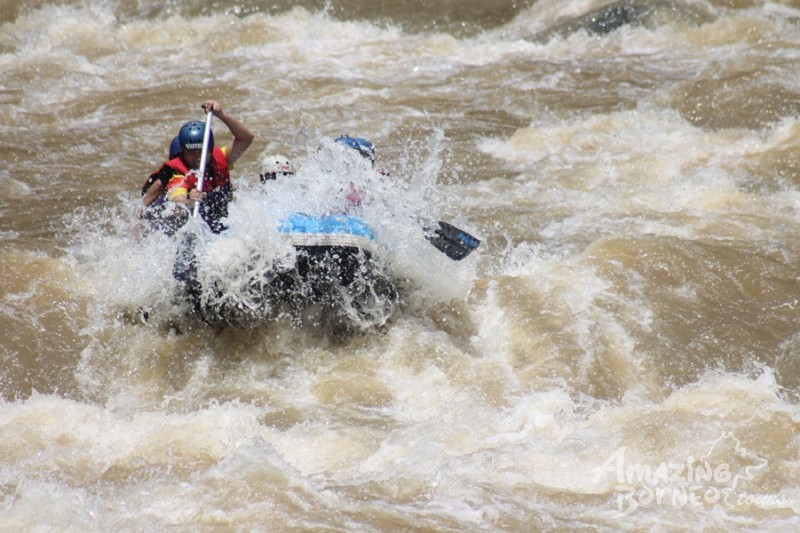 For More Information about Padas River Book Here: Padas River Rafting
If you are a bit apprehensive about taking on the Padas River then the Kiulu River offers a much smoother ride for younger families and the weaker swimmers out there.
For More Information about Kiulu River Book Here: Kiulu River Rafting
Mountain biking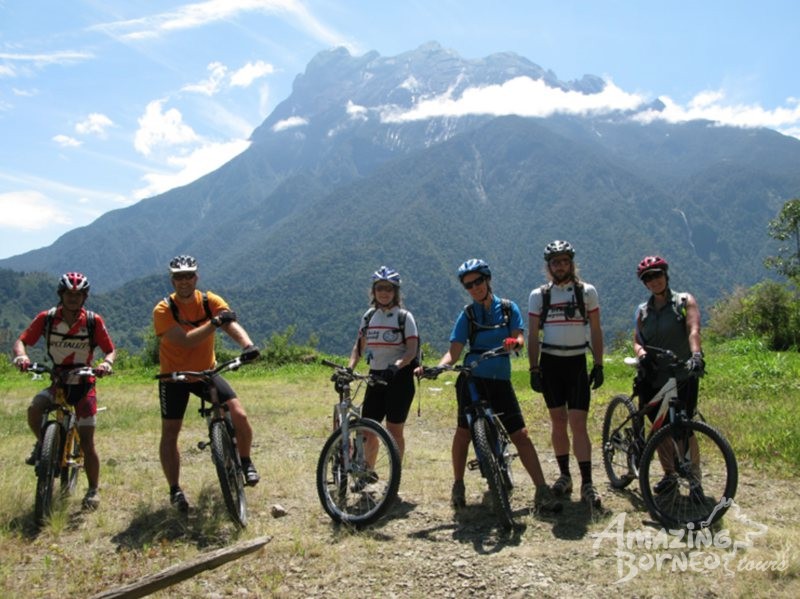 Enjoy Borneo's epic landscapes and beautiful rural life as you breeze by on 2 wheels. There are leisurely relaxing bike trips available or adrenaline pumping downhill mountain and jungle trails to take on too. This is the perfect way to enjoy the interior forests and villages of Borneo as you can cover a lot of ground quickly without too much effort. Great for seasoned veteran bikers and newbies alike!
Check out this link for more infos on Mountain Biking!
Zip lines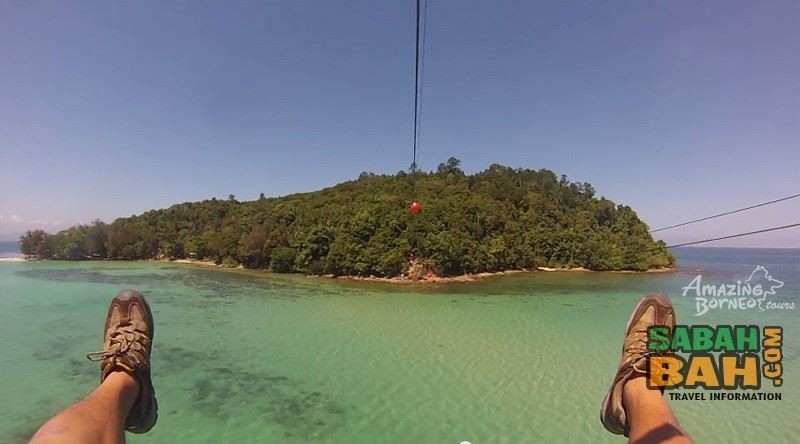 Image Credit: www.sabahbah.com
Sabah, Borneo is host to the world's longest island to island zip line standing at 250 meters long and running from Gaya Island to Sapi island just minutes away from Kota Kinabalu in Tunku Abdul Rahman Marine Park. Take a running leap off the ramp and launch yourself over the edge for spectacular views of the marine park while you glide across tropical islands, turquoise water and coral reefs.
Para Sailing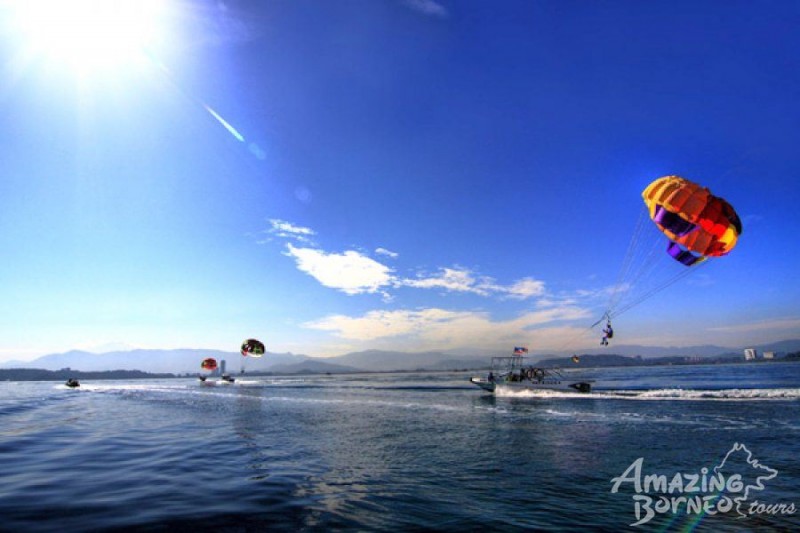 Image Credit: Sabah Tourism
Enjoy spectacular views of the tropical Bornean islands while you speed along above the waves being pulled by a fast boat. One of the best ways to spend your day on the sea. A unique experience that is well and truly worthy of the Adrenaline pumping Bornean bucket list!
Bar pursuit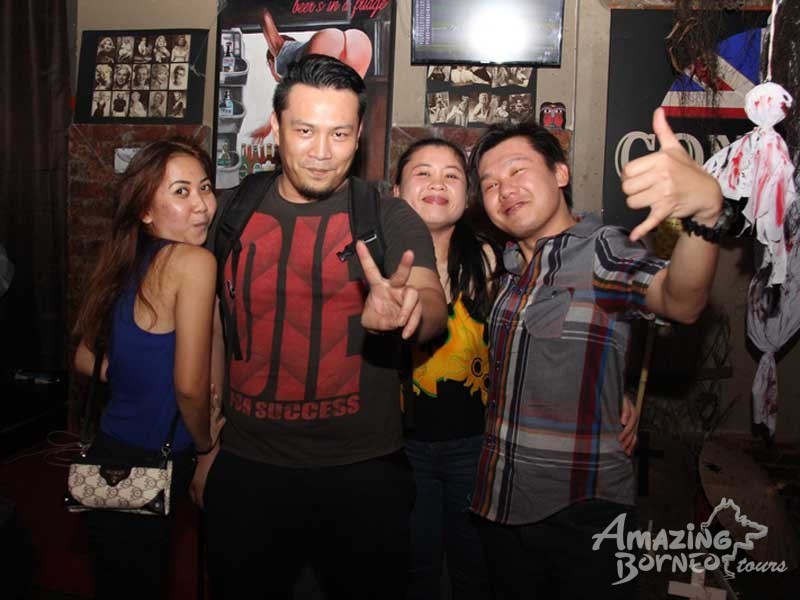 Just arrived in KK and not sure what to do yet? On your lonesome and need a travel buddy? What better way to break the ice and get to know people in KK, locals and tourists alike, than by playing some drinking games and having a night out on the town? Race from bar to bar against another team doing challenges and drinking games until you are the first to the finish or the first to fall down!
Check out this link for more infos on the Bar Pursuit!
KK City Amazing Race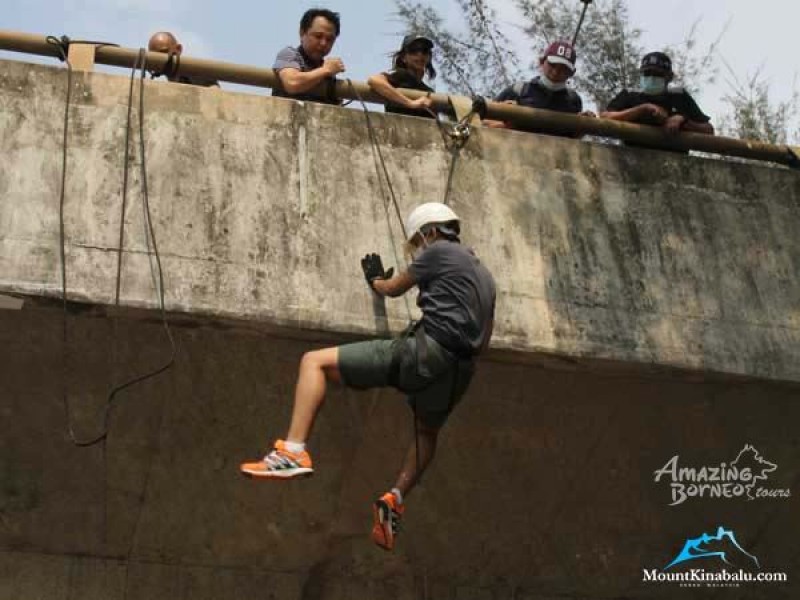 Similar to the bar pursuit but without the beers! Also having slightly more adventurous activities that wouldn't be advisable if you were tipsy. Abseiling from bridges, racing across town to different locations and doing challenges. Will your team be the first across the finishing line? Does it really matter when you're having such a great time getting to know KK and making new friends? Of course it does!
Check out this link for more infos on the KK City Amazing Race!
Jungle Trekking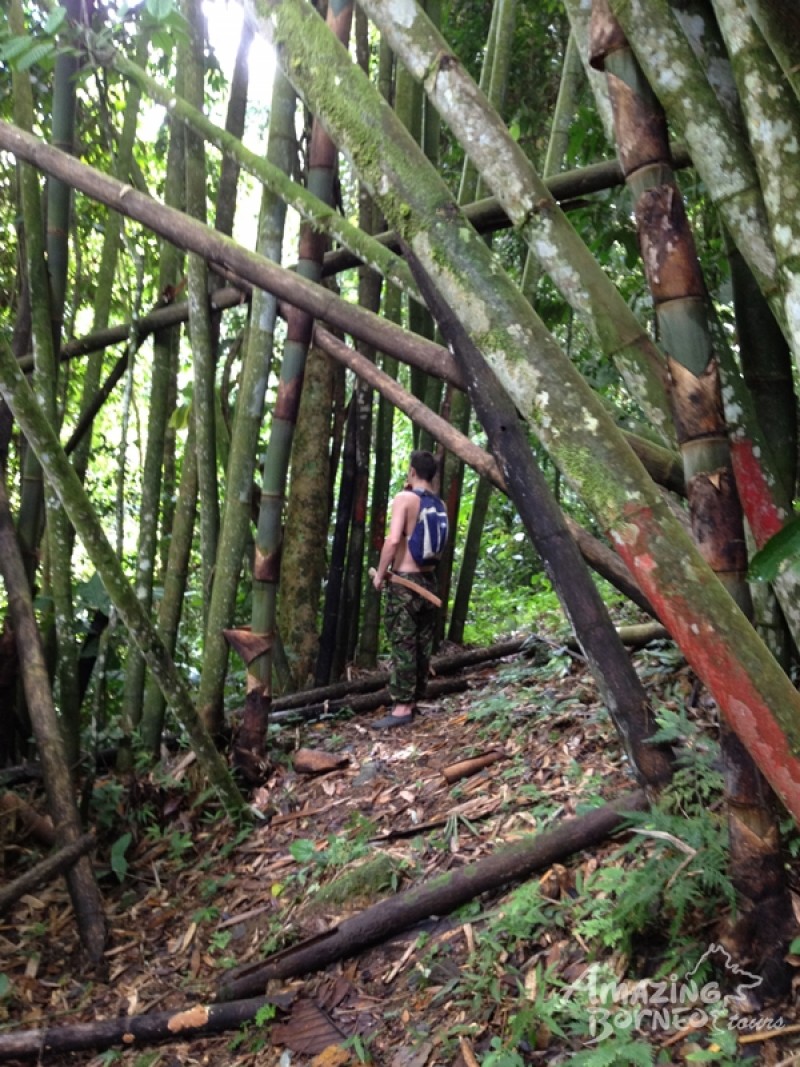 Photo Credit: Callum Turner
There are so many awesome locations in Borneo for jungle trekking, try to join some jungle survival training courses for some unforgettable lessons that will get your heart pounding. Crossing flooding rivers with full kit on or learning how to spot, hunt, trap and cook animals, building shelters and finding clean drinking water. When its life and death the simplest of tasks can be thwart with danger.
Check out this link for more infos on Jungle Trekking!
Helicopter Tour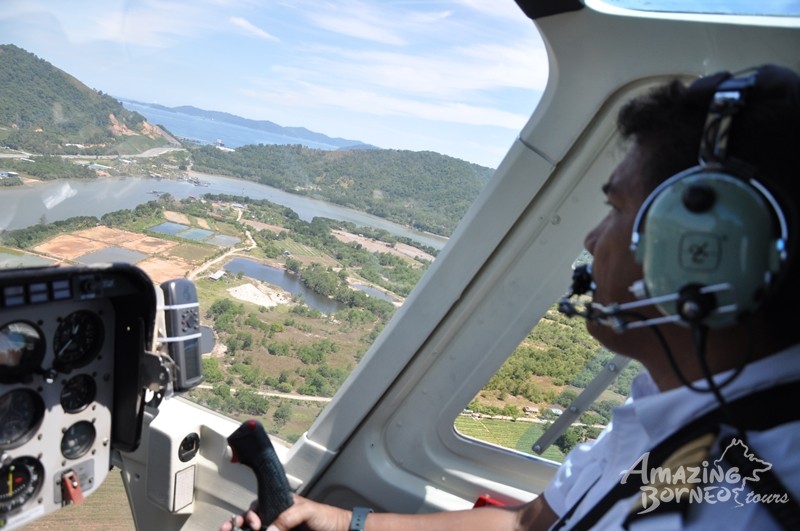 What better way to enjoy Borneo than a guided helicopter tour around the city and surrounding tropical islands and jungles? With many different options and even customisable flyovers you can choose between island, city, jungle or mountains and get a birdseye view like no other and see the true beauty of Borneo in all of its majesty and splendour!
Check out this link for more info on Helicopter Tours!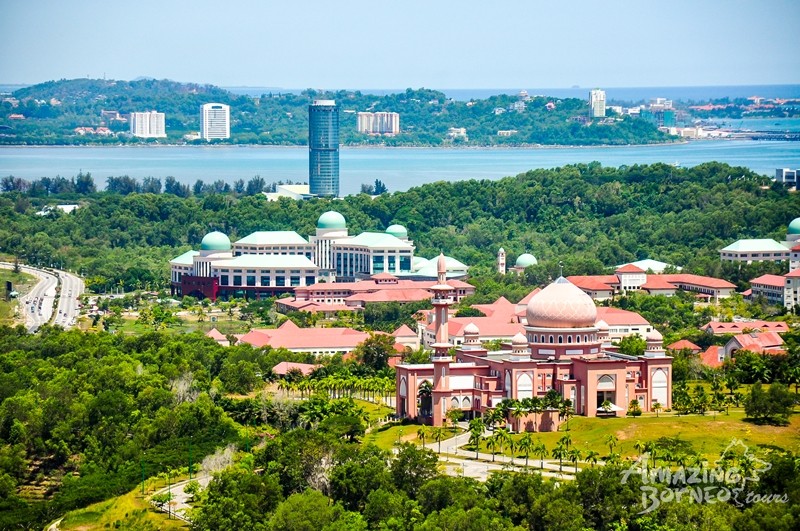 Coming with a big group, school trip or looking for corporate teambuilding or MICE activities? We have the most highly accredited MICE trips available in Borneo, check out what we have to offer here: Borneo MICE and Teambuilding Activities!