Starting from December 2020, the world-renowned diving spot Sipadan island will be closed temporarily to give a month-long recuperation period for the coral and marine life a rest. End of year was picked as it is the lowest season in terms of divers' arrival. The agreement was unanimously agreed by the dive operators of Sipadan island.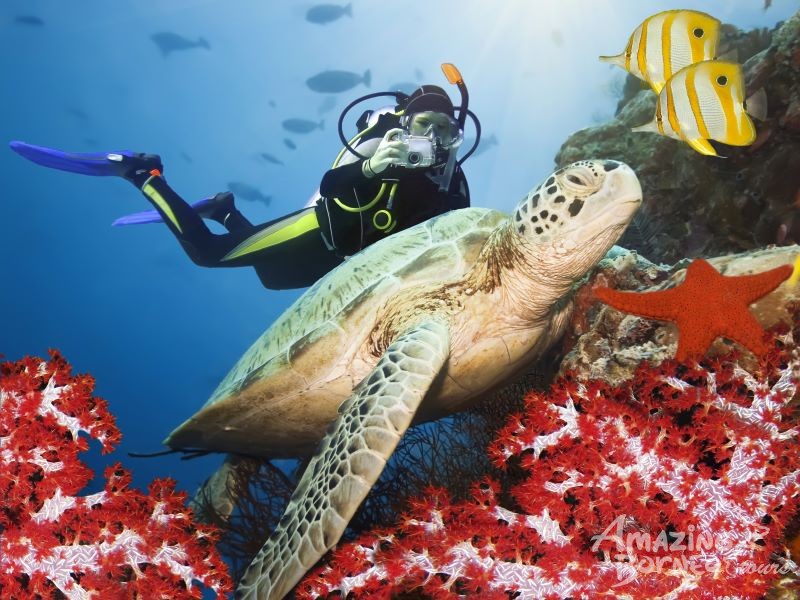 Green Turtle Underwater on a Coral
Deputy Chief Minister cum Sabah Tourism, Culture and Environment Minister Datuk Christina Liew stated that a maximum of 156 divers was allowed per day while snorkelers were only allowed on special permits, not more than 20 a day.
The closure was proposed during the Ligitan and Sipadan Island Regulatory Joint Committee Meeting on Jan 25 this year and was agreed in the Sipadan Island Diving Quota Distribution Workshop on Feb 26, according to Sabah Parks notice dated July 31. Diving activities will resume on Jan 1 annually.
Book your trip with these packages available in Sipadan Island: Sipadan-Kapalai Dive Resort, Sipadan Water Village Resort, Sipadan Pon-Pom Resort