The alarm went off at 4am. Packing our last things we got on the bus at 4.50am to pick up the rest of the people coming with us on the fast track on mount Kinabalu. The bus ride were longer than we thought but the waiting made us even more eager to start the climb. The walking started at around 8 am and though we had loads of energy it was a tough start with lots of high steps uphill. And as it turned out, it wasn't going to be any easier. For me, this was physically the most challenging adventure I've ever done (and I would say that I have a moderate level of fitness). Pia has tried this kind of climbing with steps before in Sri Lanka so she had a clue what was about to come. I'm happy I came down with both of my legs, shaking but still standing. During the climb there are some spectacular views of waterfalls, exotic plants, trees and you are surrounded by all sorts of jungle noises from insects and birds.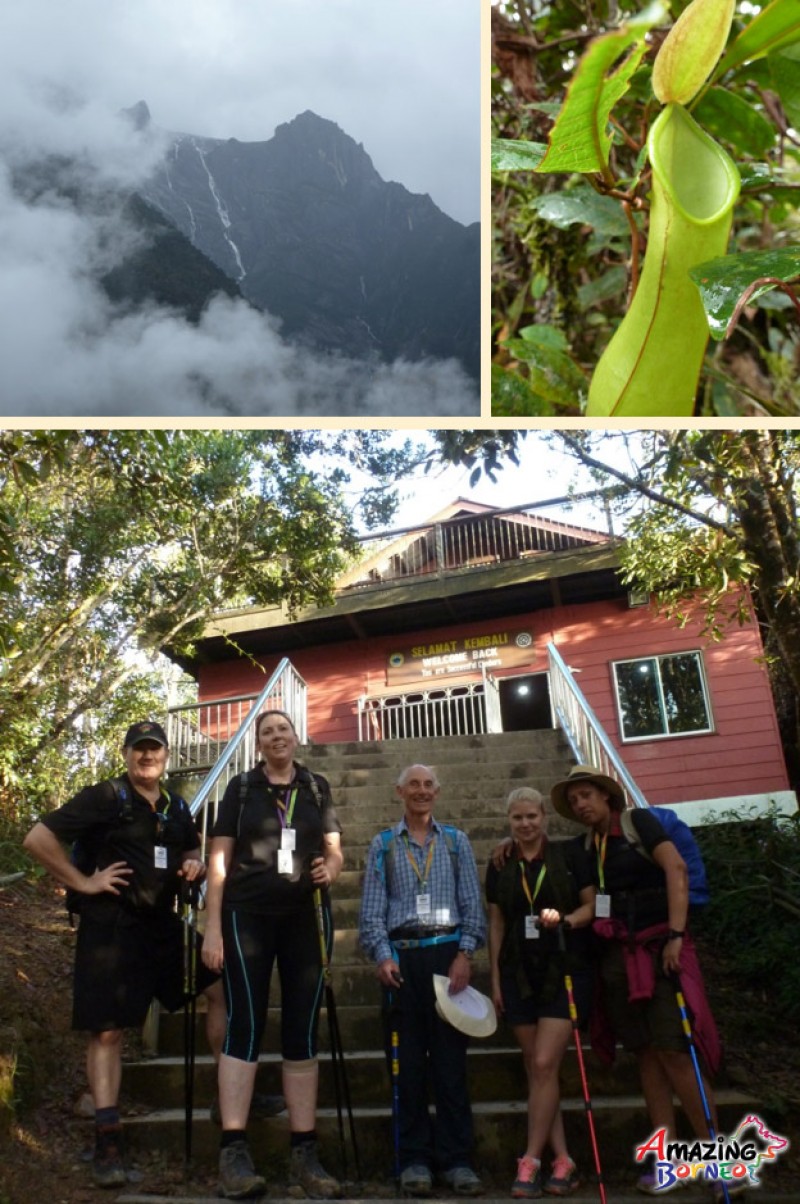 So 6 kilometer uphill and then 4 kilometer downhill. When going downhill you really start to feel the pain in your knees. Pia and I were both very thankful for the walking stick each before we left. They are a great support when climbing the steps, especially when you're tired in your legs for keeping your balance.
The pain in our legs the day after was bad. But of course, the pain is all worth it because now we can say that "we made it through the fast track on South East Asia's highest mountain!" We are happy we got to do the climb with Steve and M&M. Very nice people.