Both of us use to fish when we were kids but now it was years ago. So we looked forward to get out of the city and fishing and visit Manukan Island. We met up with the group and the guide outside Klagan hotel at 9 o'clock. We went to Marina Jetty which is inside a big resort. It was really beautiful and brought our minds to Europe. Our guide Luq told us that inside the resort they have a golf court, a tennis court, a cinema and their own beach, basically everything you need.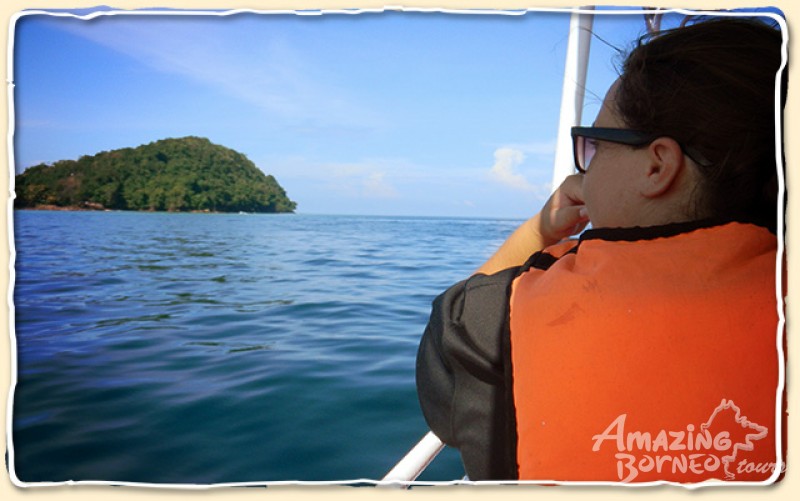 We started with fishing, we went out with a bout and two staff and our guide. The boat ride took 20 min to our first fishing place. They asked us if we have done this before and we all said no, so they hoped for beginners luck. It was really nice to sit in the boat, only hear the water and our voices and then the excitement to thru the bait and hope for the fishes to bite. It didn't took long before the first fish got caught and then it just kept going. We stayed in one place for about 30 min before we change. We had the same luck on the other places except for Josefine. Hanna who already got five fishes was nice and offered to switch seat and so we did. Hanna just dropped her bait were Josefine had stand and a fish bet immediately, ironic! But after a while Josefine managed to get her first fish to and probably the most unusual catch of the day. Whey were about to change place and everyone was winding up the bait when it looked like Josefine got a big fish on the hook. When it came near to the surface the staff stopped what they were doing and just looked and told us that it was a squid. Unfortunately it escape just when it was at the surface and swam away. We were out fishing in 3 hours and then we headed to Manukan Island for a BBQ lunch buffet. It was really good, everyone was hungry after the fishing.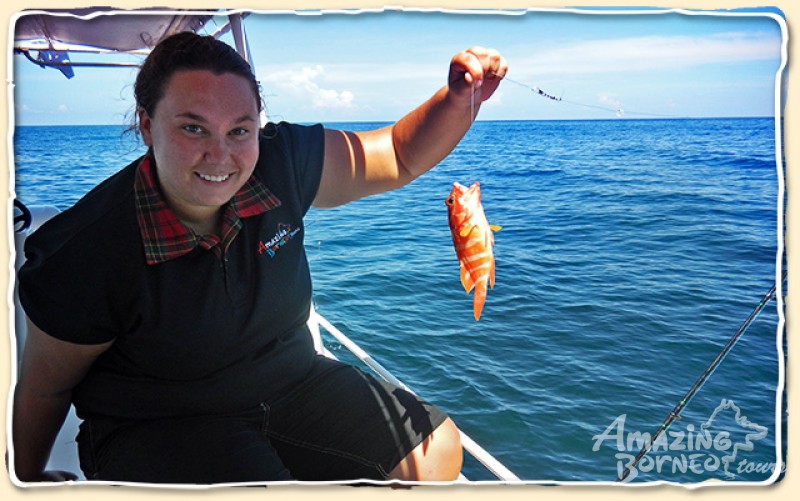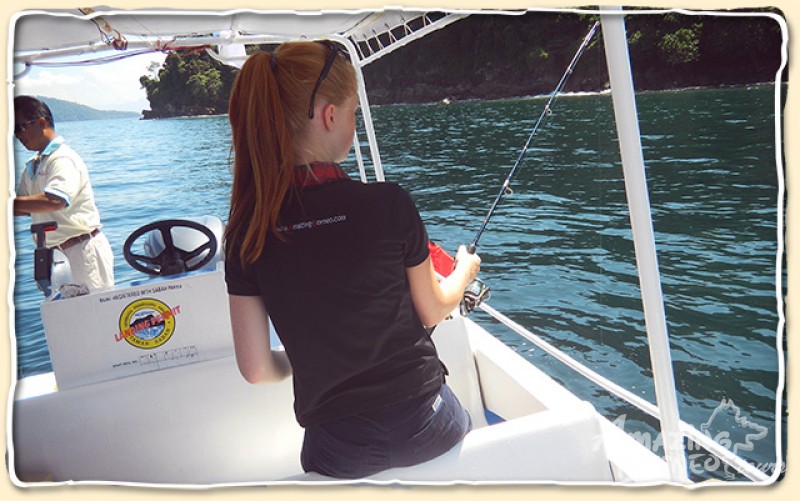 After lunch we had some free time and you could choose to do a lot of water activity. We on the other hand just wanted to lay on the beach, read a book and go for a swim. One thing that is nice with Kota Kinabalu is that you have a several island just 15 min boat ride outside the coast. You can get both the city feeling and the paradise island with white beaches and clear water.