The water in Kota Kinabalu have been very sunny and hot the last week so when we heard that we were going to Mantanani Island we were very happy. It is pretty far from the city, you will go by car for 2 hours and then you switched to boat for 1 hour. Today there were no tour guides to join us so our task was to interfere with the guests and talked to them and make sure they had a good time. Luckily for us the group was 5 friends from Singapore and very easy to talk to. We understand them and they understand us. When we talked to them it appeared that one girl had been to Sweden for 6 months and one guy had been to Finland to work for 6 months. Once again we notice how small the world are.
The first journey with the car was a bit bumpy and along the road we passed both cows and goats that was walking or resting on the road. Fun to watch from the car window. When we arrived to the jetty of Mantanani Island we took the speedboat to the island. It went really fast and it felt good to have the wind in our hair and smell the sea. The weather condition was good so the sea was pretty calm. Which made the boat ride less bumpy.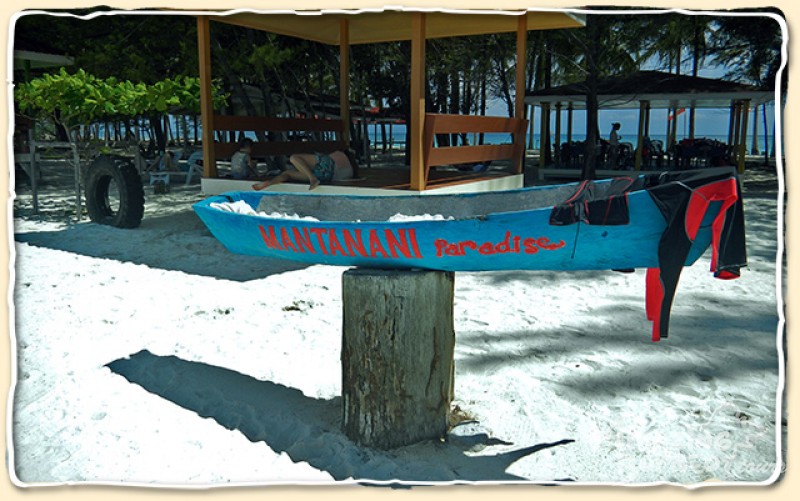 We left the mainland behind us and after a while the island appeared in front of us. White beaches, palm trees and crystal clear water, it looked like a little bit of paradise. We had 30 min to get change and get some snorkeling gear. It was time to snorkel, 10 min from the island it's a reef. We got to see a lot of fishes maybe not as colorful as we hoped for. We snorkeled for about 30 min and then we went back to have lunch. Something we had longed for.
Lunch buffet with different food as rice, noodles and pasta. Yummy! For dessert it was fresh cut watermelon. You ate the beach and had a great view over the water. If you were up for more snorkeling after lunch you could go out once again but to a different reef. We had enough snorkeling and wanted to explore the island. We wanted to see more of this paradise we were in. We strolled down the beach and passed a few houses and boats then found a part of the beach that we could have to ourselves. It was very hot so we went for another swim and then just lay in the shadows and enjoyed the view.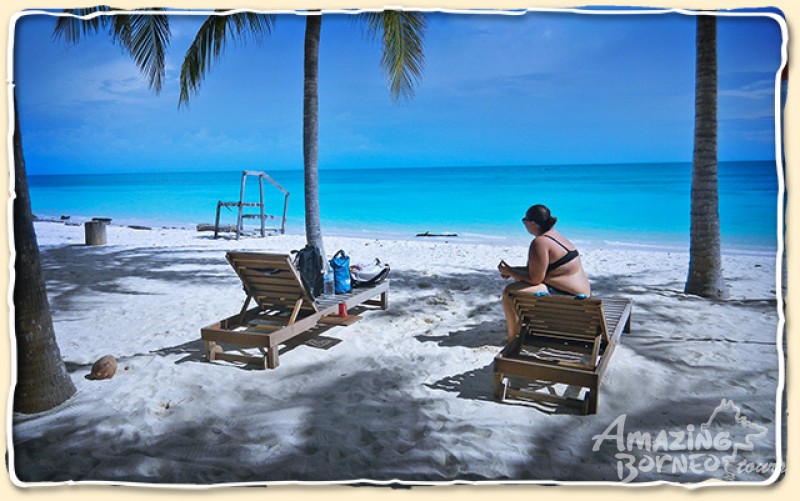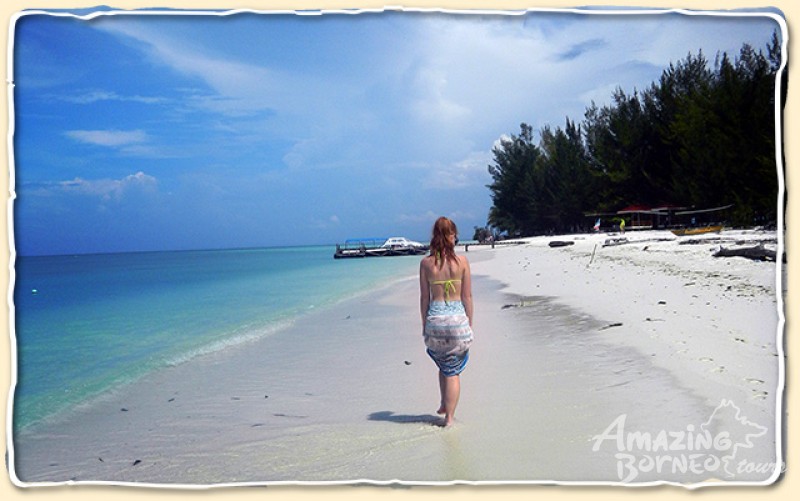 Around 3 o'clock it was time to head back and change and to get ready to leave this beautiful island to go back to the city. After many hours under the sun and in the water we can say that you will be so tired. It was ahard time staying awake on the way back. The day is long but if you like paradise islands that is not so crowed this is a good get away. Escape reality for a couple of hours and leave troubles behind.