Later this month the famous Kota Belud "Tamu Besar" which directly translates as "Big Market" will be held in Sabah. The market normally runs from 6am to 2pm weekly but once per year around 22nd - 23rd October there is an extra special event here and if you are lucky enough to be in Sabah during this time then it really shouldn't be missed.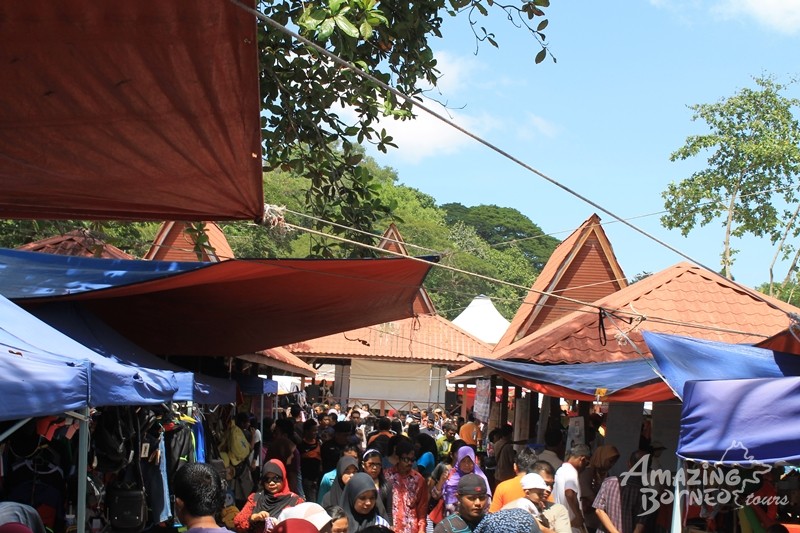 Photo Credit: Callum Turner
The Tamu Besar provides a great opportunity to sample a plethora of local food, crafts and cultures all in one place at the same time. It is not far from the state capital of Kota Kinabalu and its relatively easy and cheap to get here costing only around RM20 to take a local shared minibus taxi. There are also a lot of beautiful spots in and around the KB area to explore and incorporate into your trip.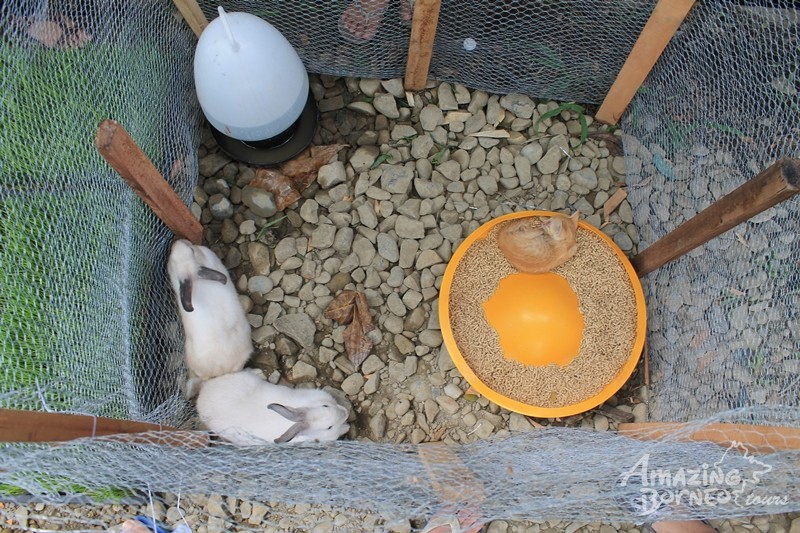 Photo Credit: Callum Turner
Take a walk around the hawker's stalls and try out an array of local fruits, cakes and snack foods including the "king of fruits" Durian, and many more. The craftsmen in Kota Belud are also known to make, amongst other items, the most ornate traditional "Parang" or machete in all of Sabah. A perfect gift or souvenir to bring home (yes you can bring home in most cases, just wrap it well and remember to put in your check in luggage).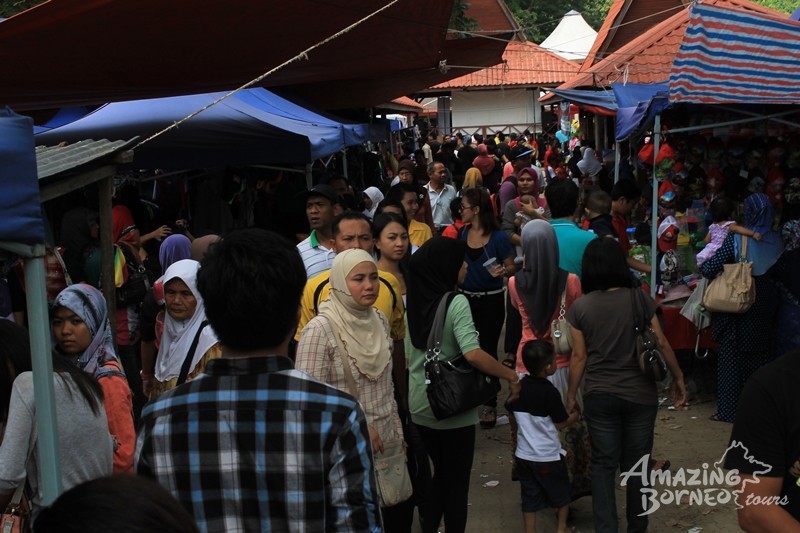 Photo Credit: Callum Turner
The main attraction at this Tamu Besar is the buffalo racing that sees several men and their buffaloes compete against each other on different kinds of races. Some are straight up spring races while others the buffalo riders have tasks to complete like retrieving bags of rice and returning them to the starting position. This can prove to be quite a spectacle as the buffaloes tend to have their own ideas about what they want to do with their day and can just decide to run off in the wrong direction at any given moment!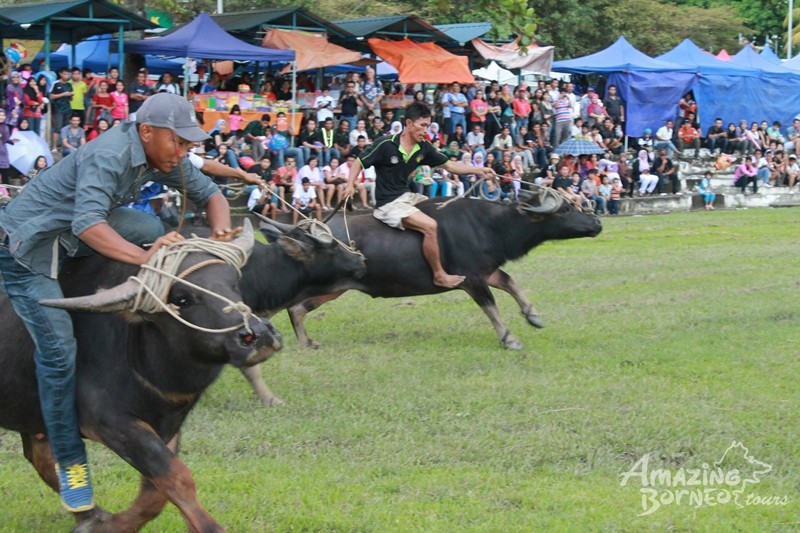 Photo Credit: Callum Turner
There is also, of course, horse racing as Kota Belud is also famously nicknamed the "cowboy town" due to the local Bajau people having a history of rearing and training horses. These colourfully dressed Bajau Cowboys take part in a choreographed parade and then compete in races, relays and other riding challenges.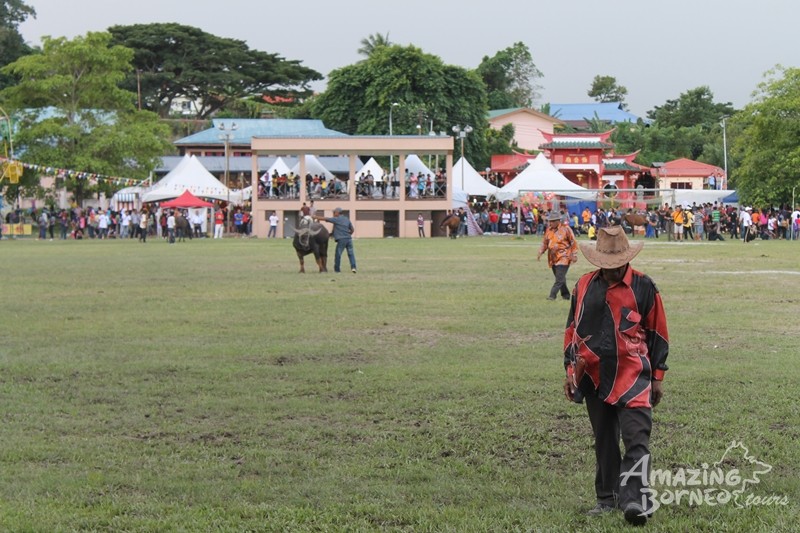 Photo Credit: Callum Turner
Another attraction worth checking out at the Kota Belud Tamu Besar include the crowning of the "Ratu Serempak" or "Serempak Queen" which is like a traditional beauty pageant where the most beautiful local women compete for the title dressed in their traditional clothing. There is also usually some live music and plenty of other festivities to enjoy and of course the awesome local hospitality of the Kota Belud people!
As you walk around the various markets and events sampling local delicacies and enjoying the culture the locals will be getting on with their daily activities buying and selling livestock and goods. A great opportunity to see the real authentic rural Bornean village lifestyle.
This event is still relatively untapped by local tour agencies due to it being only an annual event so if you manage to get there then it is quite a special experience. Don't expect to see many other tourists either and its highly likely you will leave with more than just a full belly and some souvenirs as curious local people will be surprised to see you and eager to make friends.