When in Sandakan, one of the 'must do' things to experience is to enjoy a river cruise alone the Kinabatangan River. The best way to do this is to book a stay somewhere along the Kinabatangan floodplain, and Bilit Rainforest Lodge is an excellent choice!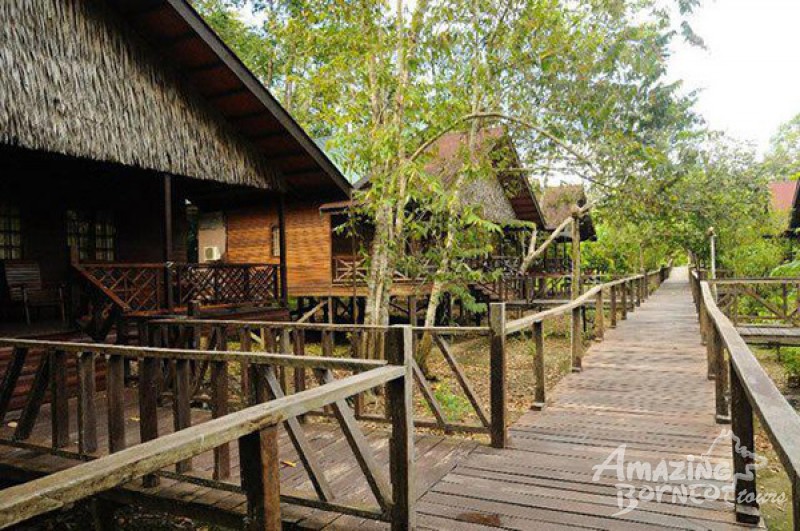 Bilit Rainforest Lodge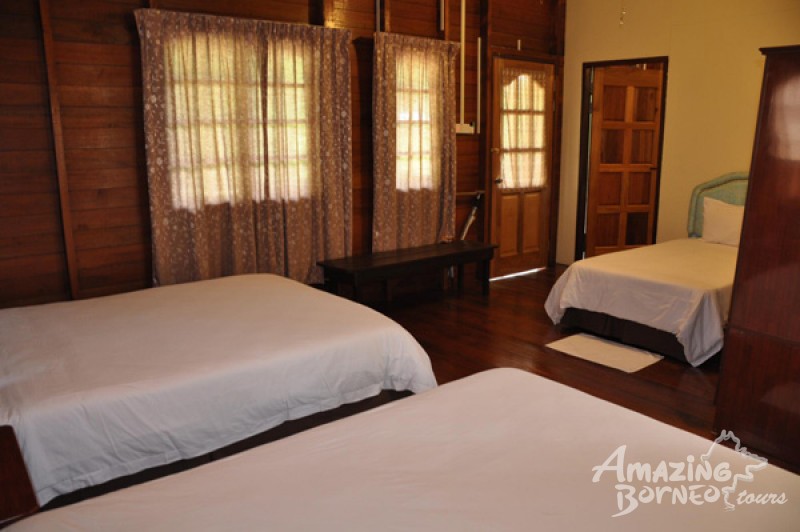 The longest river in Sabah, the Kinabatangan River spans 560 kilometres from its headwaters in the mountains of southwest Sabah, to its outlet at the Sulu Sea, east of Sandakan. The Kinabatangan sub-district is renowned for its wealth of natural wonders, from lush greeneries to magnificent wildlife species, such as the Bornean pygmy elephant and the orang utan. The Kinabatangan floodplain is also a popular birdwatching destination for those who love bird photography.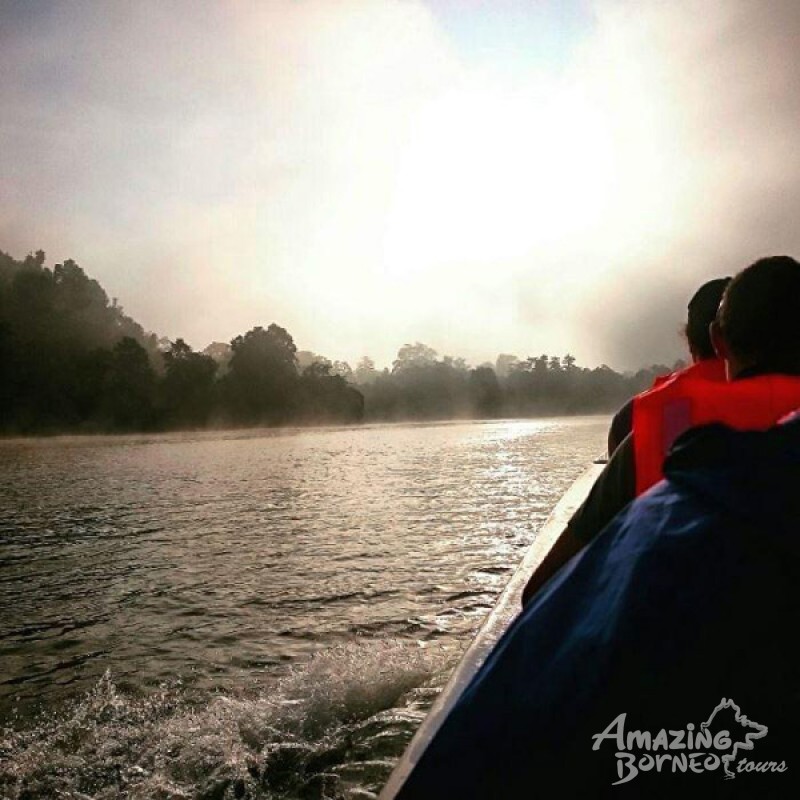 A cool, misty cruise along the Kinabatangan River in the morning
My Kinabatangan cruise adventure began at the Bilit Rainforest Lodge jetty. For guests of this lodge, the river cruise is conducted twice daily--in the morning and in the afternoon, weather permitting--as well as an optional night cruise.
The morning cruise started as early as 6.30am. Before the cruise, we were reminded to have something light to eat as the cruise can take more than two hours and you might get hungry along the way. For the same reason, we were also reminded to make our bathroom visit before the cruise. For morning cruises, the air is also quite chilly, so it's advisable to have a windbreaker or a sweater ready to ward off the cold.
The Kinabatangan River is part of the Sukau-Kinabatangan Wildlife Sanctuary. The Lower Kinabatangan floodplain has one of the richest biodiversity in the whole of Malaysia. Cruising along the Kinabatangan River offers the opportunity to spot many species of wildlife in their natural habitat. On a regular day, you may be able to spot many species of birds, ranging from kingfishers and hornbills. Sometimes, you may also spot crocodiles swimming in the river--take care not to stick your hand out when you see something that looks like a log. It might as well be a crocodile!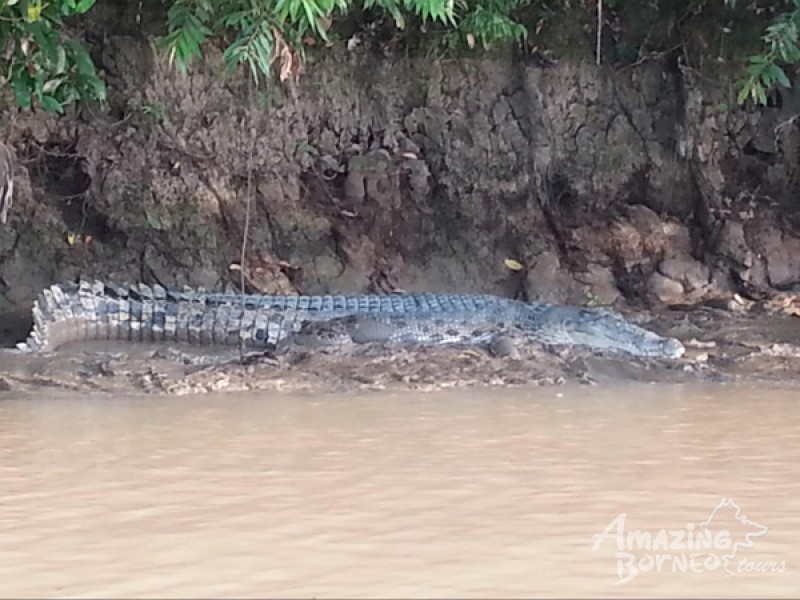 Hi there, Mr. Croc!
During my trip, I managed to see plenty of of animals, such as the silvered leaf monkey, a wilderness of long-tailed macaques, proboscis monkeys and even wild orang utans. The most anticipated animal to be spotted, which is also the most rare is the Bornean pygmy elephants. These elusive mammals are very hard to spot unless you're very, very lucky. Just my luck, myself and several other tourists managed to see a herd of these adorable elephants feeding by the riverbanks during our morning cruise.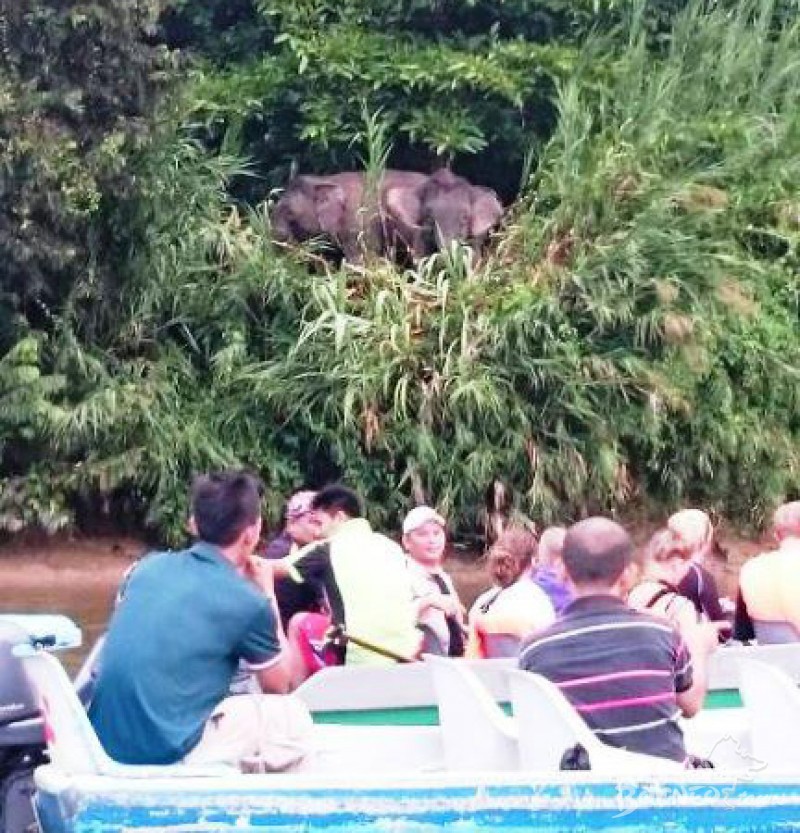 Spotted! A herd of Bornean pygmy elephants feeding by the riverbank!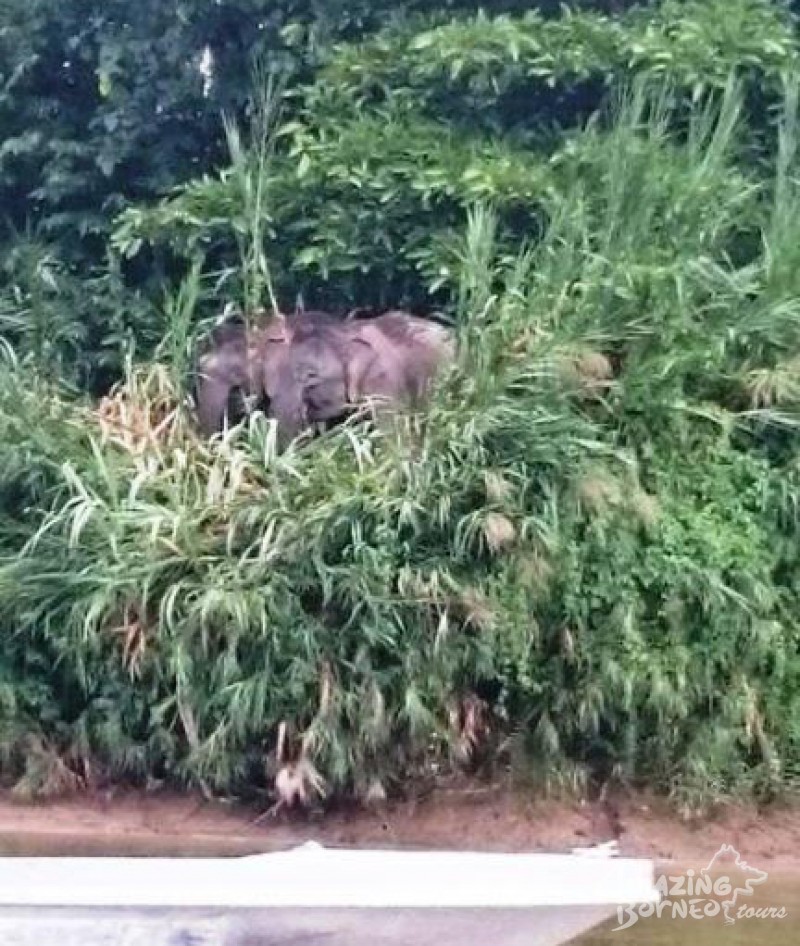 Just in case if it rains, guests are advised to always bring along a raincoat or a disposable poncho when going on a cruise. For photographers with an artillery of photography equipments, be sure to bring a water-resistant cover to protect your camera equipments from the rain!