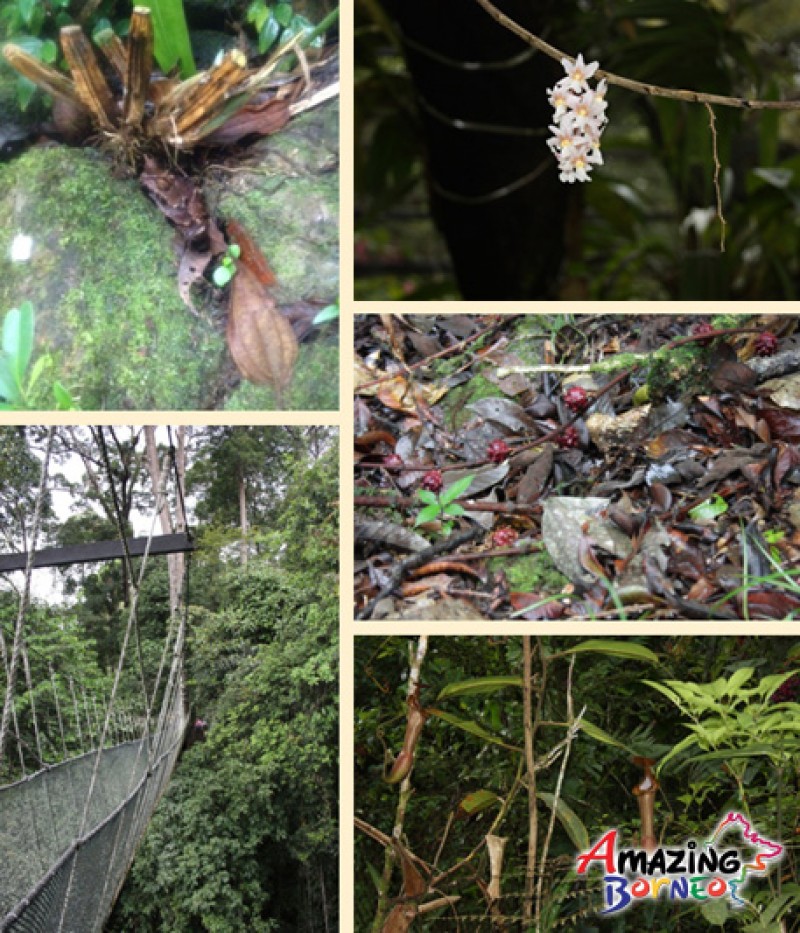 On our way to the Poring hot Spring we made a few stops along the way. The first stop was in a town where they still have these historical shops and houses, all built in wood in the older days. Some of the guests did not have their breakfast yet, so we stopped by one of the local restaurant. Then we proceeded to the Jambatan Tamparuli Bridge. We walked across and our guide talked about the village on the other side. We spotted a special plant that closed its leaves as we touched it.
We continued our journey to our next visit - Nabalu. Nabalu is a big market where the locals sell everything from fruit and vegetables to homemade handicrafts.
After another hour drive with great views of the spectacular Mount Kinabalu, we arrived to the Botanical garden. The air is much colder and more refreshing in there which was very nice. In the park we saw some cool species of plants and orchids but not so many animals, only a frog. Our guide was very knowledgeable and talked a lot of the different species. We proceeded for a buffet lunch at the restaurant at Mt. Kinabalu Park HQ.
45 minute drive later we arrived to our final destination - the hot springs. We were given 3 different choices as how we wanted to spend our 2 hours there. I chose to do the canopy walkway, 41 meters above the ground. While some of the other guest wanted to relax in the hot poring pools.