SeaTango vs. North Borneo Cruises
Which is the best sunset cruise for you?
We've all heard of it, many have seen it, and most would agree, we'll never be bored of it!
I'm talking about Bornean sunsets; bursting with technicolour up above, tinting anything the light touches down below.
Take your sunset-chasing escapade up a notch by going on a sunset cruise! Too many options in Kota Kinabalu to choose from? We've narrowed down the options for you!
Amazing Borneo offers not one, but TWO Kota Kinabalu city sunset cruises for you to choose from; the SeaTango Sunset Cruise or the North Borneo Crusies Sunset Dinner Cruise.
Which one suits you best? Read on!
SeaTango Sunset Cruise
Even just docked at the Marina Jetty, SeaTango's catamaran is guaranteed to catch your attention at first glance with its vibrant orange colour and sun deck.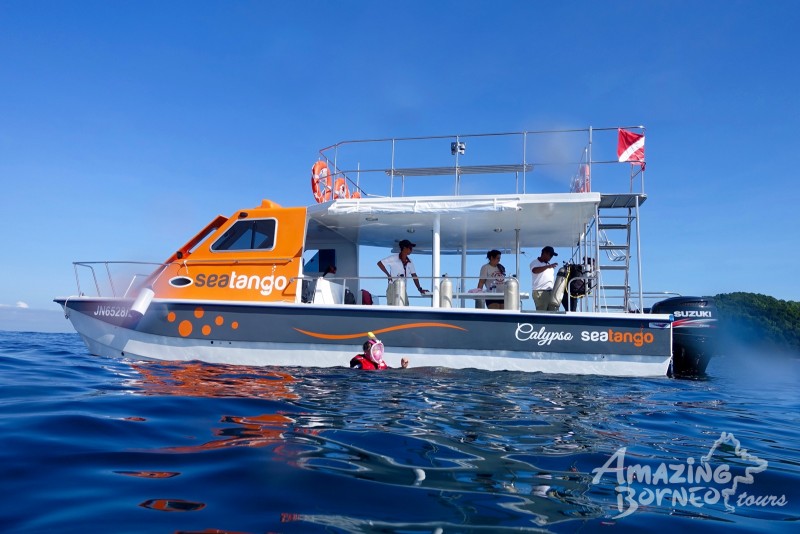 The SeaTango Sunset Cruise is best suited for those who are looking for chilled, relaxed time out at sea, and comfy bean bags are perfect for the occasion! (Or any occasion, for that matter)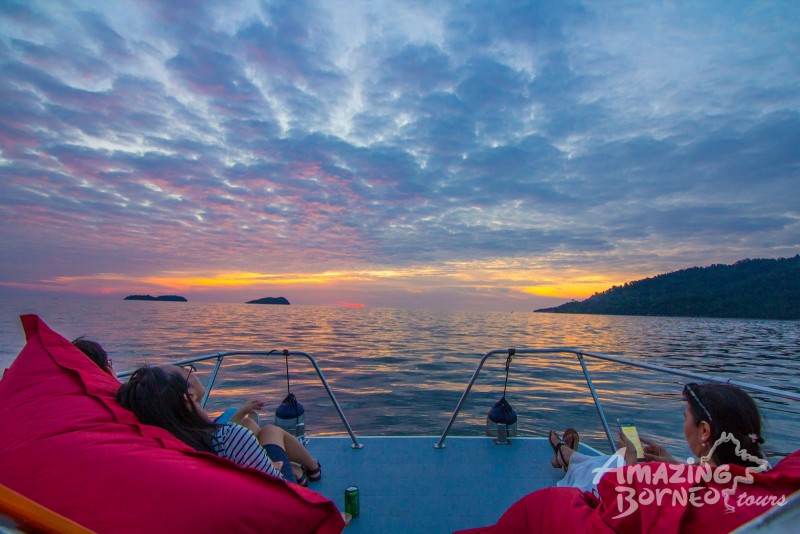 Enjoy an assortment of light refreshments and to really get into the experience like a true Sabahan, grab yourself an ice cold can of beer to make it official.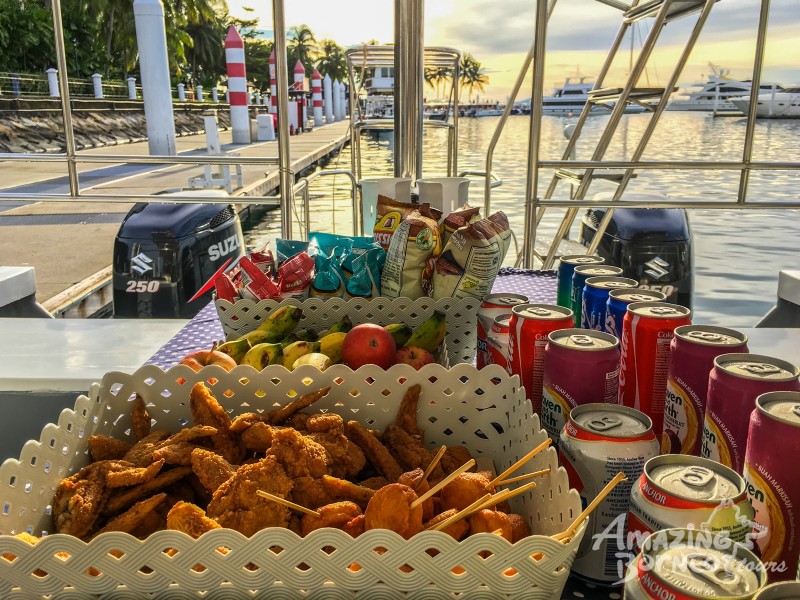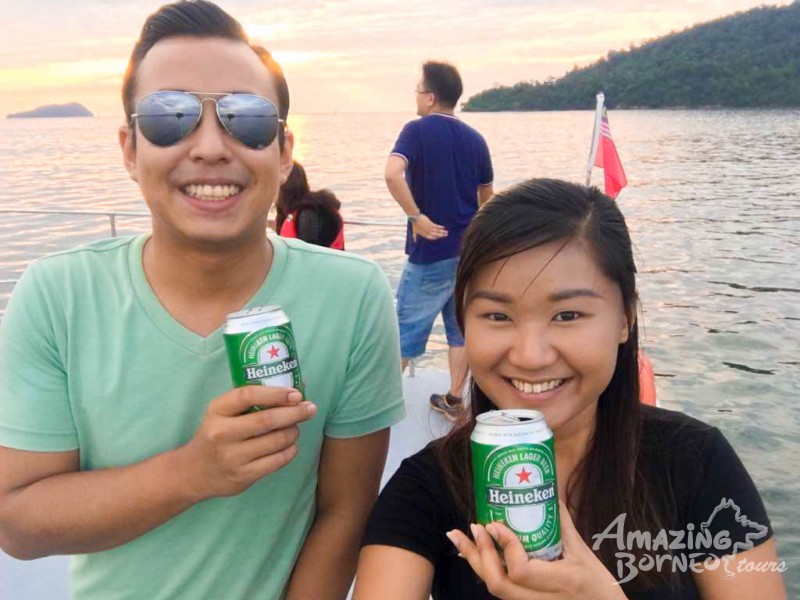 SeaTango's catamaran is far from small as it is able to cater up to 24 pax at a time. The sun and front decks allocates ample space in the main area for sunset chasers to kick back and relax.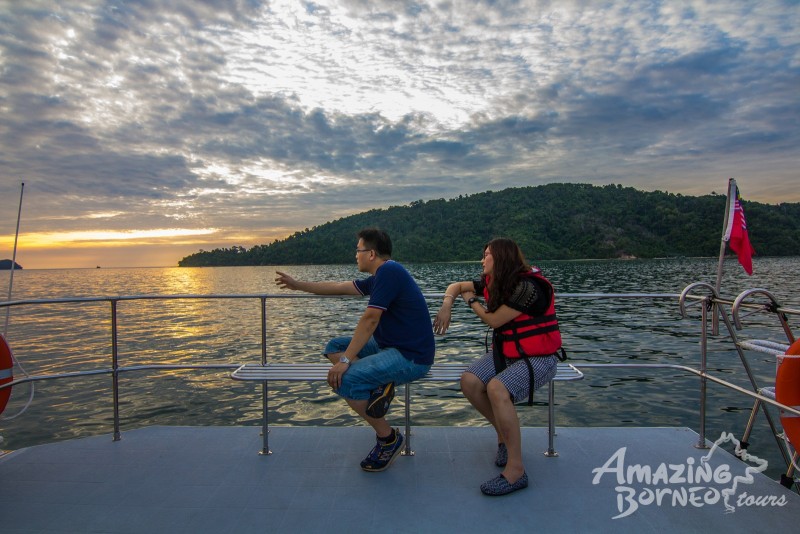 Sun deck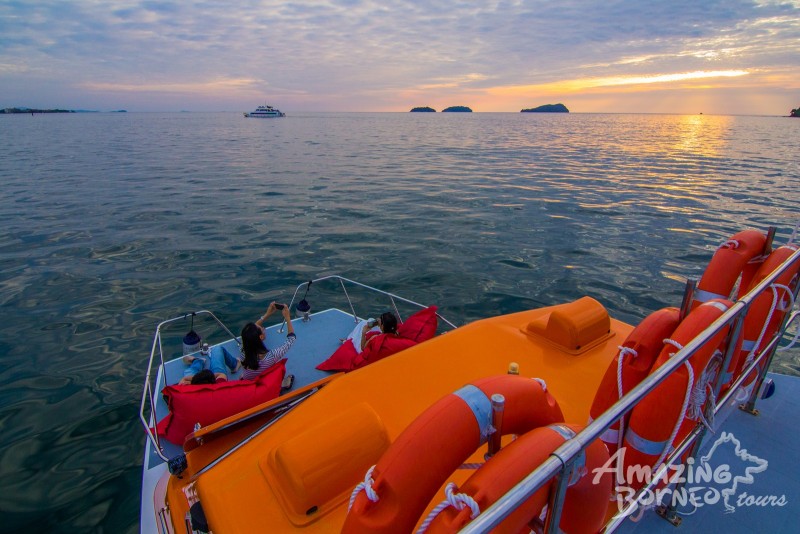 Front deck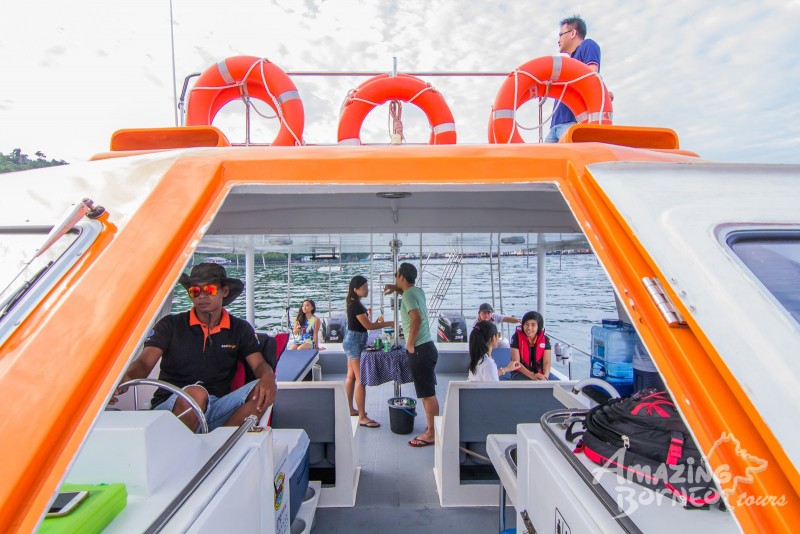 Main area
Get those cameras out because SeaTango takes you to a vantage sunset viewing point for you to get those perfect Instagram-worthy shots!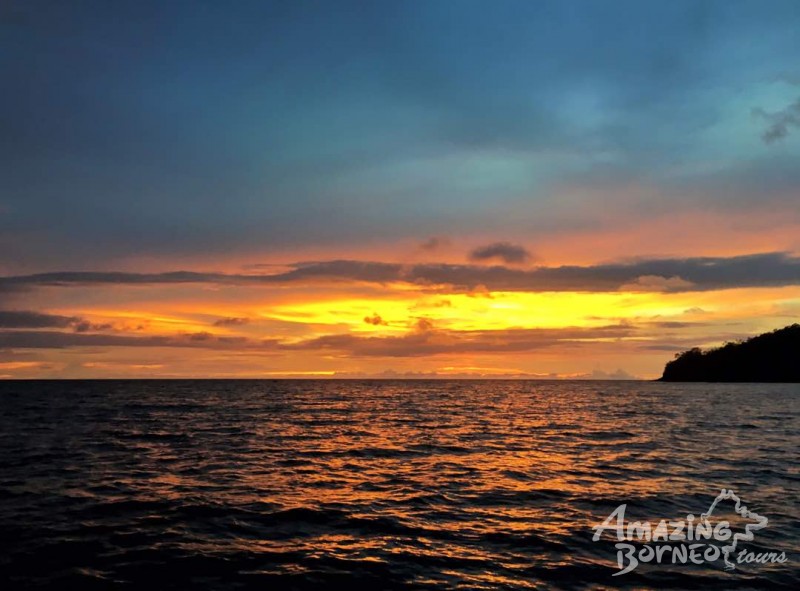 The cruise takes a 2-hour seascape along the islands of Tunku Abdul Rahman, past the water village, and the waterfront before heading back to the Marina Jetty.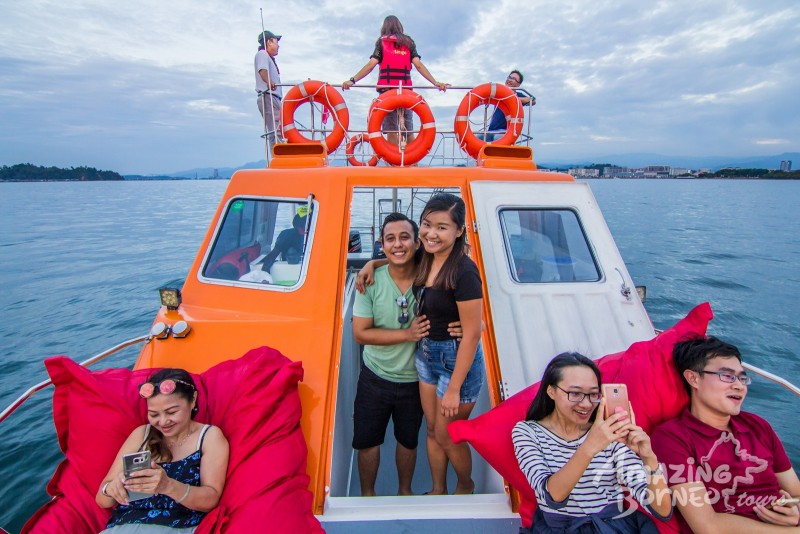 Perfect for romancing a loved on off their feet or a great time with family and friends, it caters to all who are looking a sun-sational time in Borneo!
Click here SEATANGO SUNSET CRUISE for more info.
North Borneo Cruises (Sunset Dinner Cruise)
Relaxed is great, but maybe you enjoy getting on your feet. Allow the service crew over at North Borneo Crusies to invite you for an evening of dancing like never before!
Be the envy of your friends as you cruise by the waterfront in style on board the first-of-its-kind dinner cruise experience in Kota Kinabalu.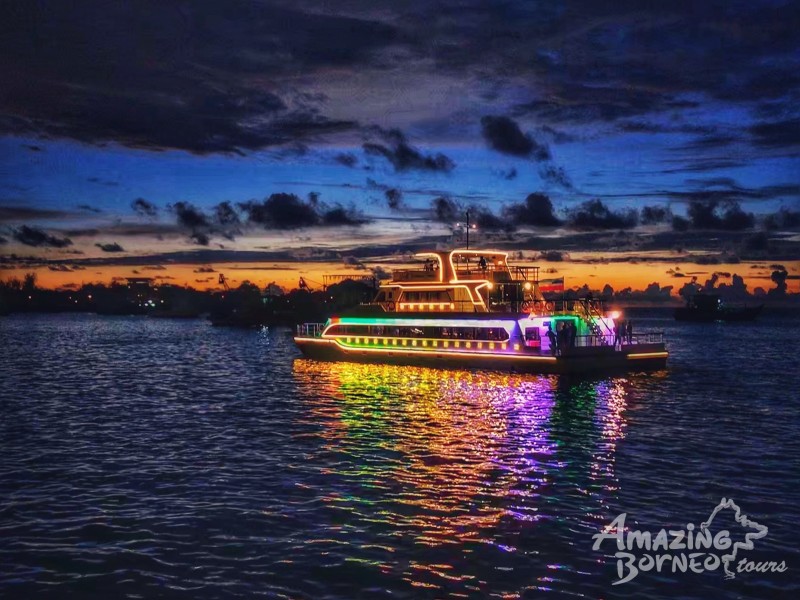 Beautifully furnished interiors and a pristine exterior look, this cruise includes a mouth-watering all-you-can-eat International buffet spread of dishes; from Malaysian favourites to Western delights.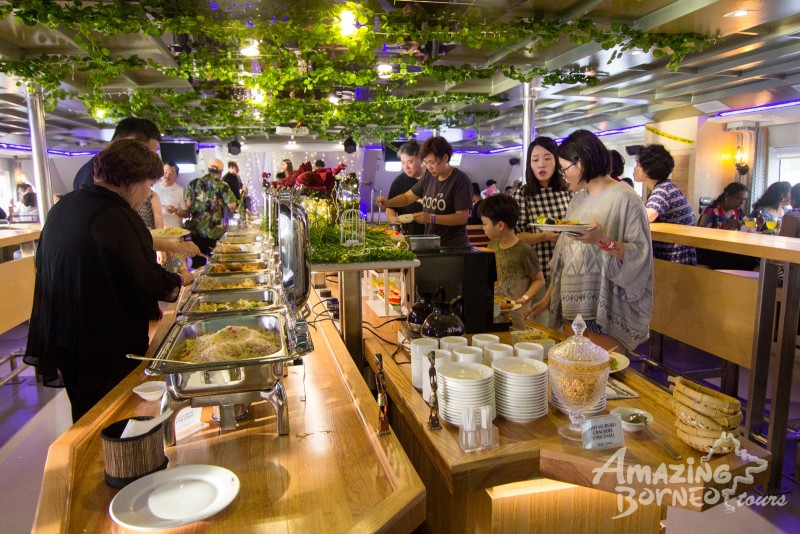 Explore on all 3 decks and choose your favourite spot to take in the gorgeous views of Tunku Abdul Rahman National Park.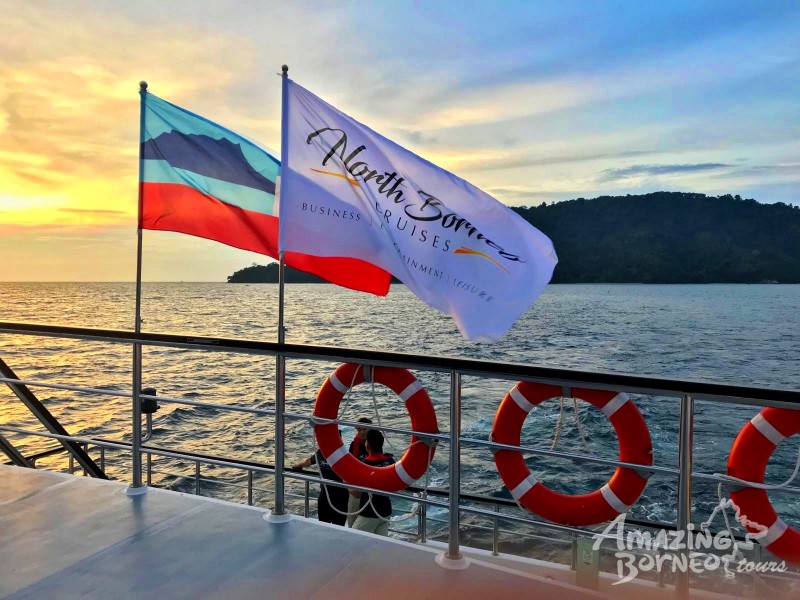 Don't forget to put those cameras to work because snaps on board North Borneo Cruises offer fantastic angles for you to capture that perfect shot of the setting sun!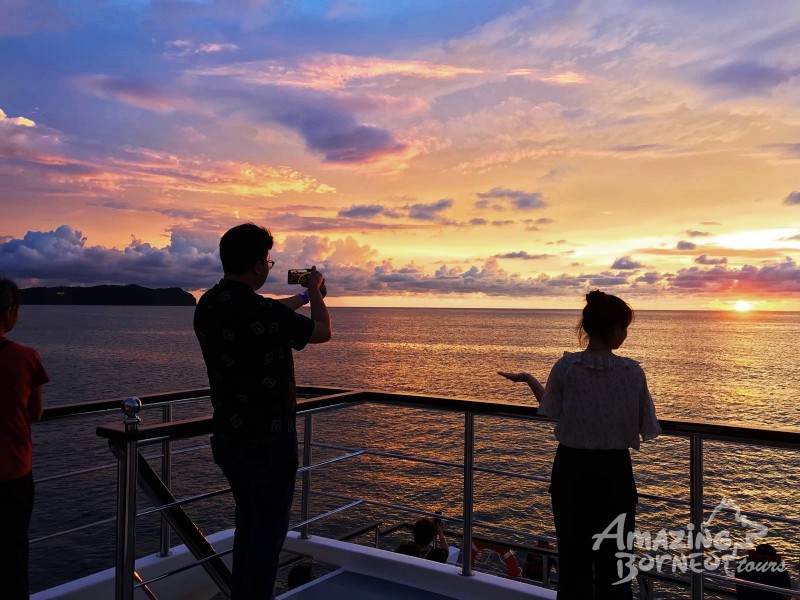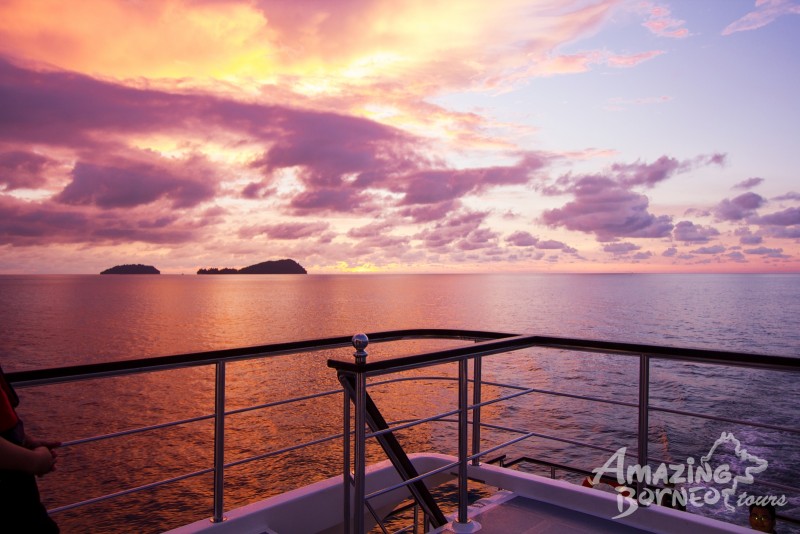 The fun doesn't end at sunset. Enjoy a few musical numbers by the service crew before being whisked out of your seat for a night of dancing accompanied by live band entertainment. You'll even get a chance to learn how to do the Sumazau, a traditional native dance!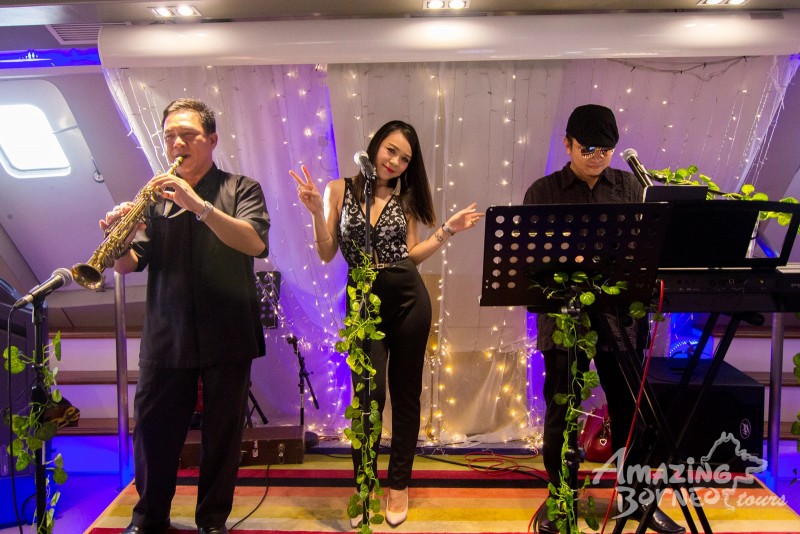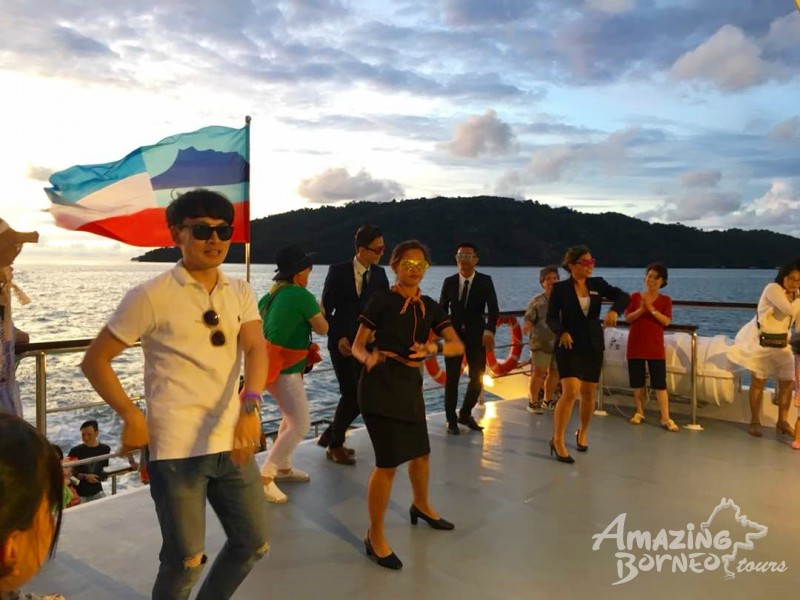 The sunset dinner cruise session departs daily at 4.50PM and will dock at the Marina Jetty after a 2 hours at 7PM.
Click here NORTH BORNEO CRUISES SUNSET DINNER CRUISE for more info.
--
Neither of these sunset cruises are better than the other, it all depends on which tickles your fancy better for the best sunset chasing experience for YOU!
So, you've weighed out the pros and cons of each and have come to a decision but...
WHERE TO BOOK?
We're way ahead of you there, and you can find details to both sunset cruises below!
SeaTango
Facebook: SeaTango
Instagram: @seatango.borneo
Call / WhatsApp:+6 012 885 2009
Email: info@seatango.com
Website: www.SeaTango.com
North Borneo Cruises
Facebook: North Borneo Cruises
Instagram: @northborneocruises
Call / WhatsApp: +6 018 666 2009
Email: info@northborneocruises.com
Website: www.NorthBorneoCruises.com