Brittany Anne Novick ruled Miss Scuba International 2017 after beating 15 other contestants from different nations.
Miss Scuba International 2016 title holder, Varsha Rajkhowa of India, passed her reign to Californian babe, Brittany Novick at Magellan Grand Ballroom, Sutera Harbour Resort on the 18th of November 2017. Brittany is a Marine Biologist, a Veterinary Research Technician, and a qualified Rescue Diver from San Diego.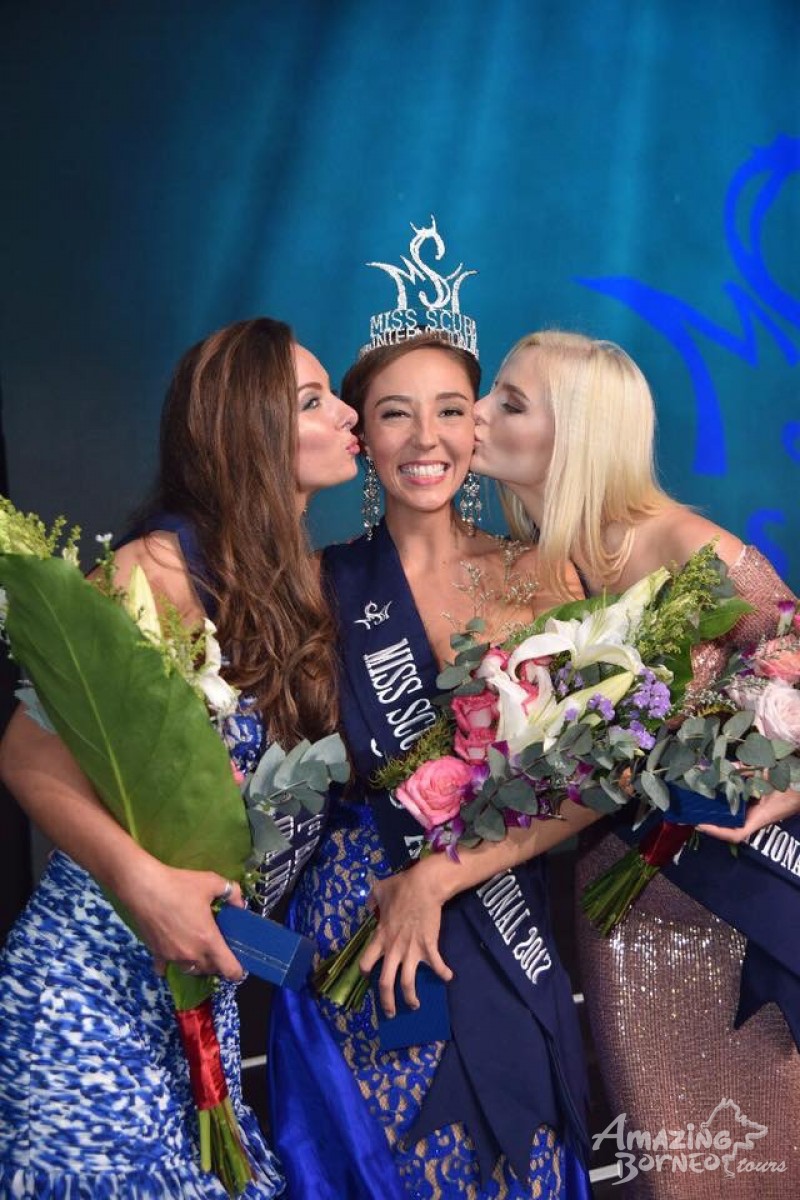 Image via Facebook by Robert Lo
From left: Alexandra Prior (1st Runner-Up, Britanny Novick (Winner), Magda Jentgena (2nd Runner-Up)
Before the main event started, a group of youngsters from the Sabah Thalassemia Society performed a welcoming sing-along that promotes marine conservation and preservation. Following that, an opening speech by event founder, Robert Lo, gave a little bit of history regarding the pageant by saying, "Miss Scuba International is not just another beauty pageant, but an opportunity for young ladies to inspire and lead a greater audience. With the invaluable experience and exposure gained from this journey, I hope that it will impact these young ladies positively for a lifetime".
Extravagant catwalks, bikini sessions, talent shows, national costume displays, and Q-&-A sessions were the highlights of the lavish event. Alexandra Prior (United Kingdom) and Magda Jentgena (Latvia) were declared as the first runner-up and second runner-up respectively. Even though an Asian beauty did not win the title, Madhina Nur Muthia (Indonesia) and Sherlyn Legaspi (Philippines) made it to the Top 5.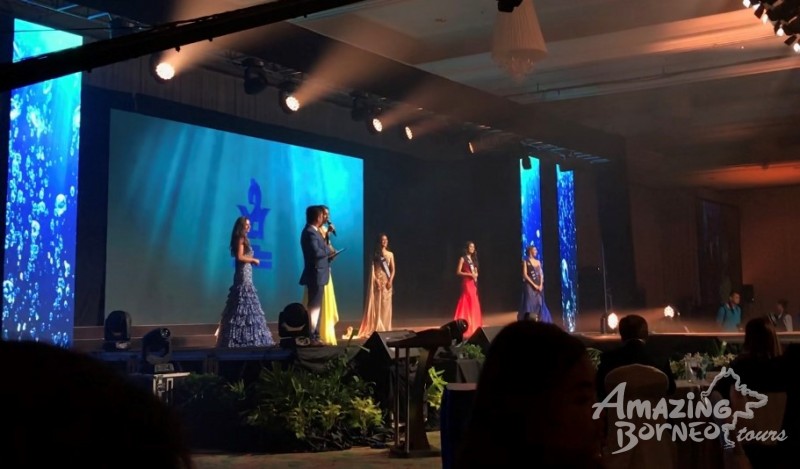 From left: Miss Scuba United Kingdom, Latvia, Indonesia, Philippines, United States of America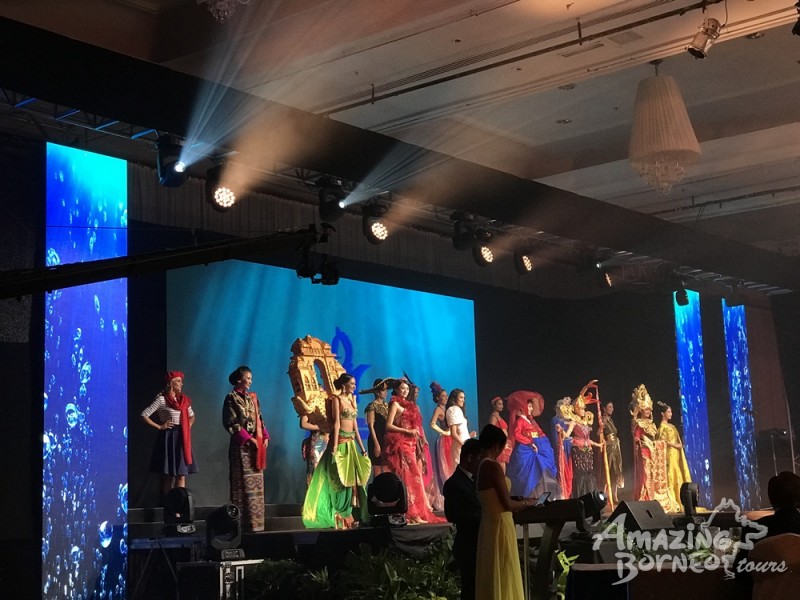 National Costume Showcase of 16 Nations
Through beauty, the va-va-voom event encouraged the community to be more environmentally aware on how disruptive human activities can make a huge impact towards the ocean. As Miss Scuba USA 2017 said, "A mere plastic bag may endanger aquatic life". She has not only won the grand title, but also claimed the title of Miss Marine Conservation due to her rich background in the field.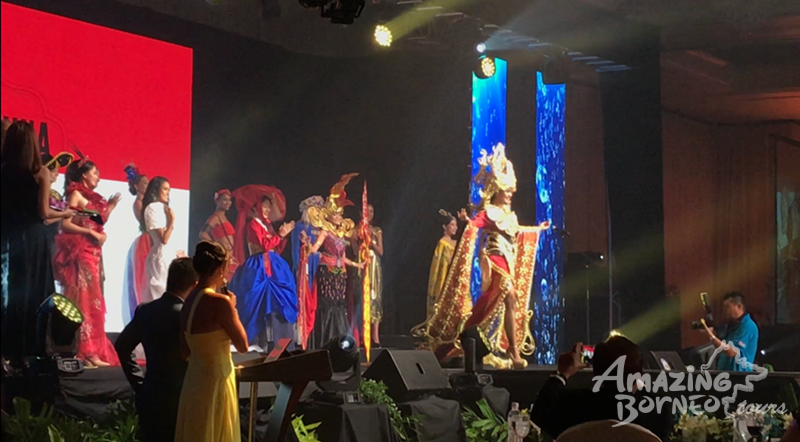 Best National Costume won by Madhina Nur Muthia of Indonesia wearing golden embroidery pieces with a gold headpiece to tie in the ensemble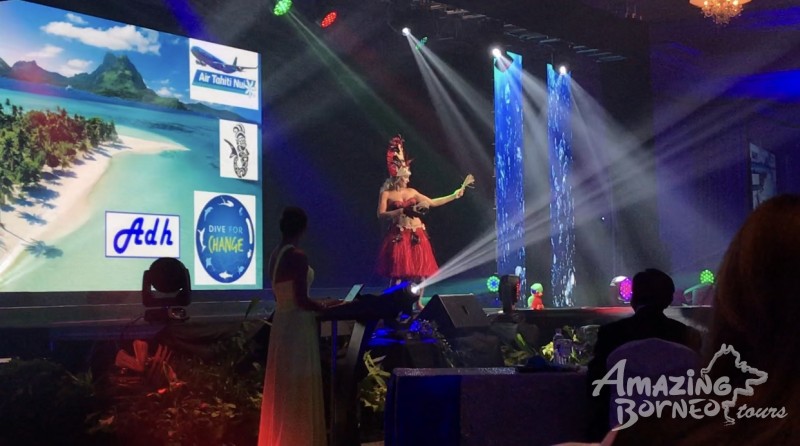 Alice Portevin of France performing a Tahitian Dance which won her Best in Talent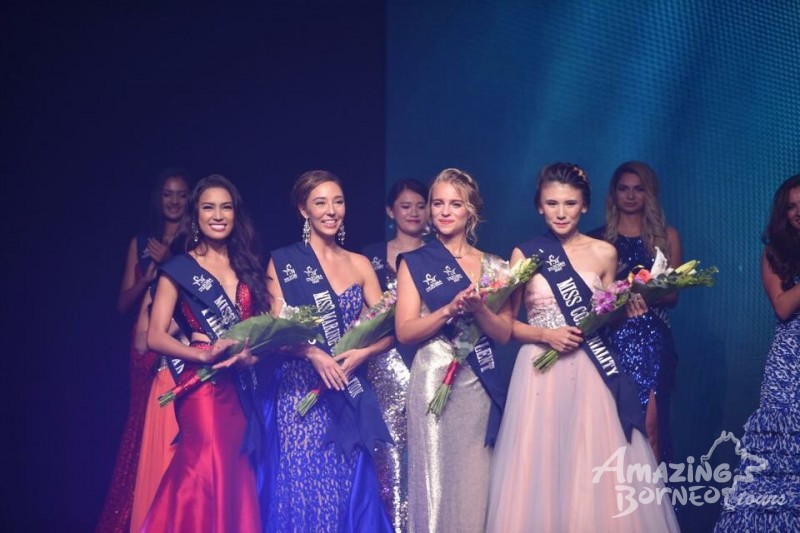 Image via Facebook by Robert Lo
Subsidiary Titles (from left):
Miss Photogenic: Sherlyn Legaspi (Philippines)
Miss Marine Conservation: Brittany Novick (USA)
Miss Best in Talent: Alice Portevin (France)
Miss Congeniality: Kuenga Lhaden (Bhutan)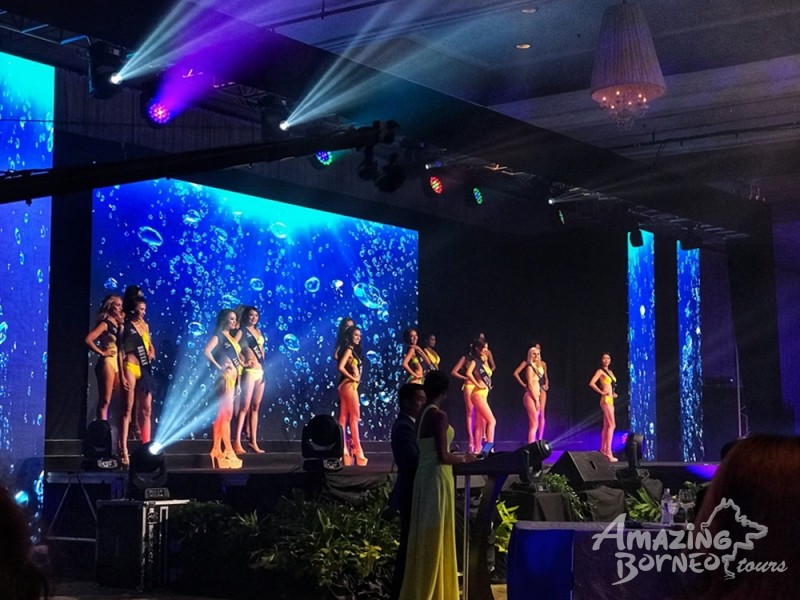 Swimsuit Showcase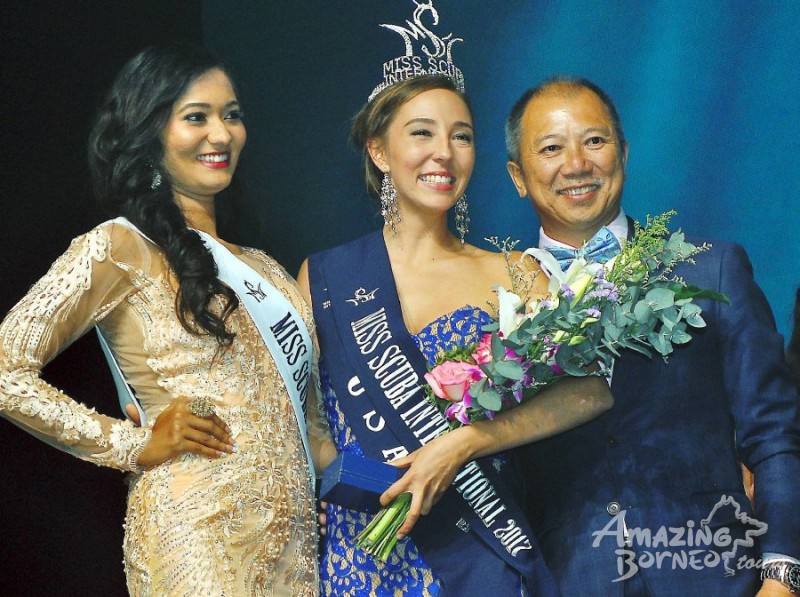 Image via nst.com by Mohd Adam Arinin
From left: Varsha Rajkhowa, Britanny Novick, Robert Lo
A passionate diver for years as well as a Marine Conservation Biologist, Brittany takes the crown as the next Miss Scuba International 2017. Congratulations, Brittany!
* Disclaimer: Credited photos belong to their respective owners.