Sabah Tourism Awards 2017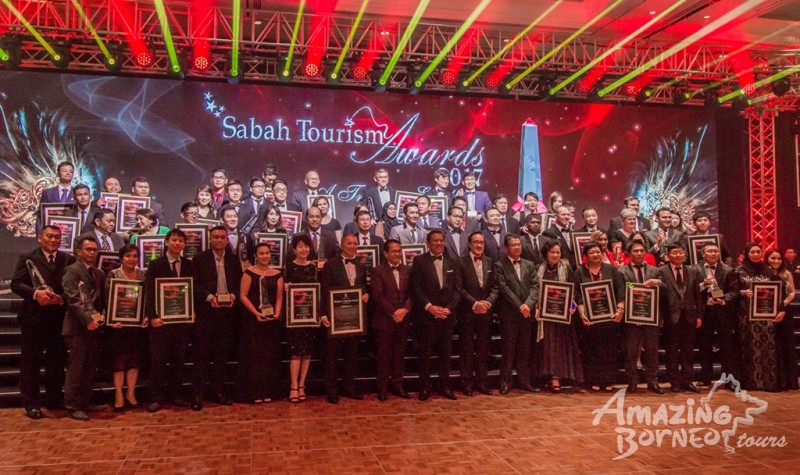 The Sabah Tourism Awards is a prestigious, bi-annual awards ceremony in Sabah, Malaysian Borneo. It is a tribute of appreciation to individuals and organisations who have contributed to the development of the tourism and hospitality industry in Sabah. This year it was held at The Magellan, Sutera Harbour Resort on the 2nd of December 2017.
The awards ceremony was organised by the Sabah Tourism Board and was short of nothing but extravagant, fitting for a Masquerade theme where attendees wore masks and dressed in their best black tie and evening gowns for the occasion.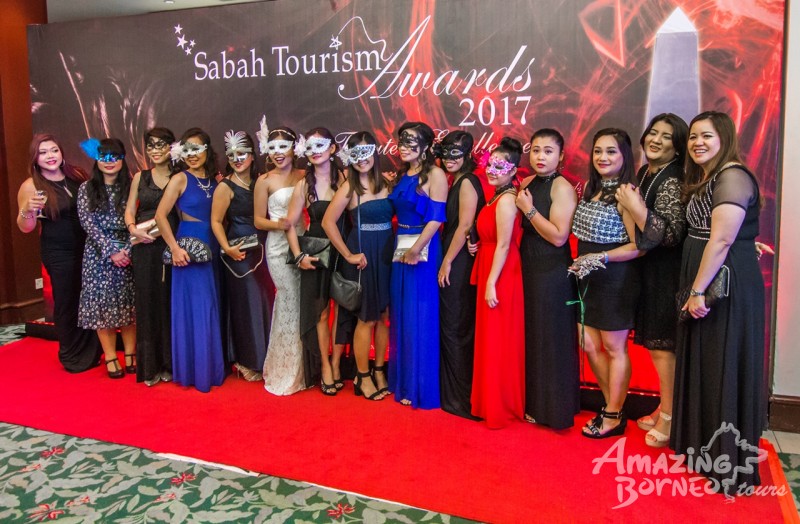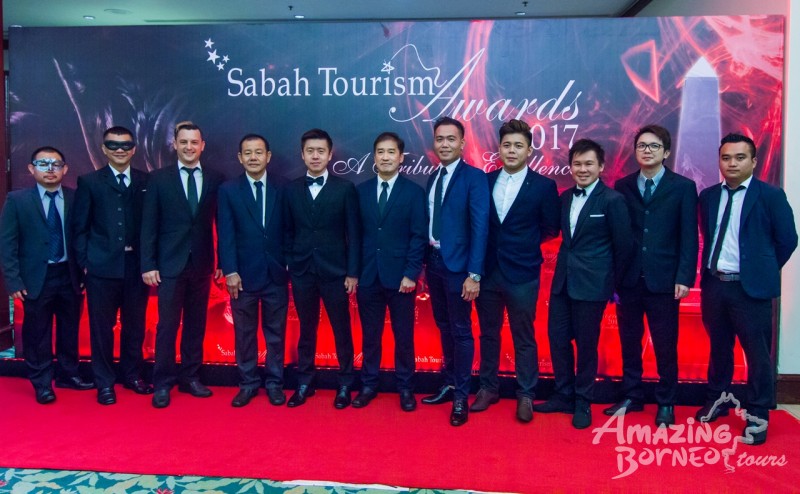 The event was officiated by Datuk Seri Panglima Masidi Manjun, Minister of Culture and Environment, making his grand entrance by revealing himself behind a masquerade mask during the opening performance!

What followed were a dazzling display of performances before the presentation of awards began. A total of 35 awards were presented that night.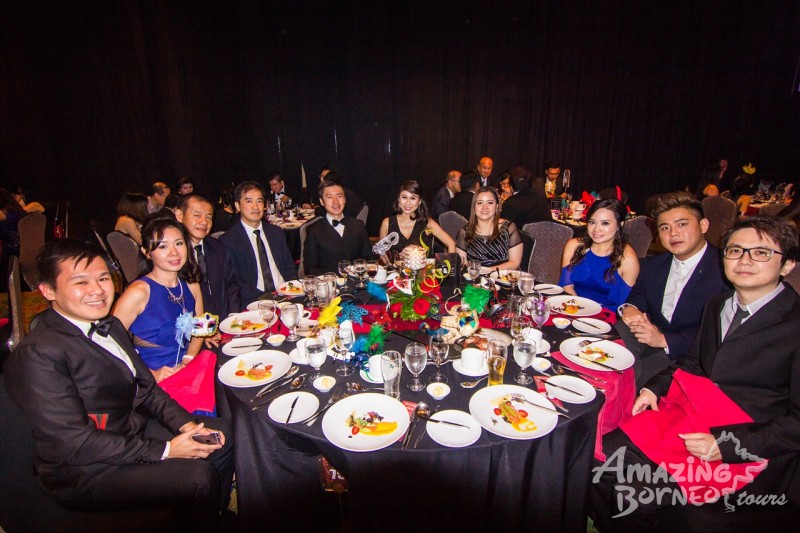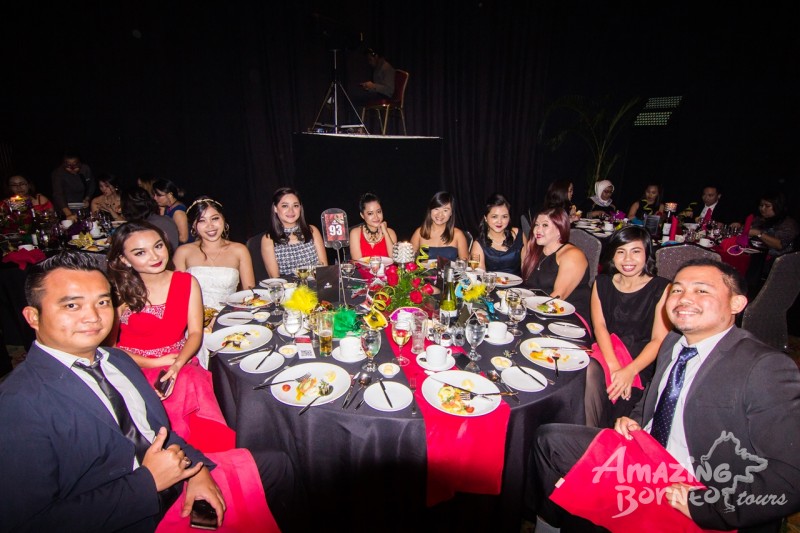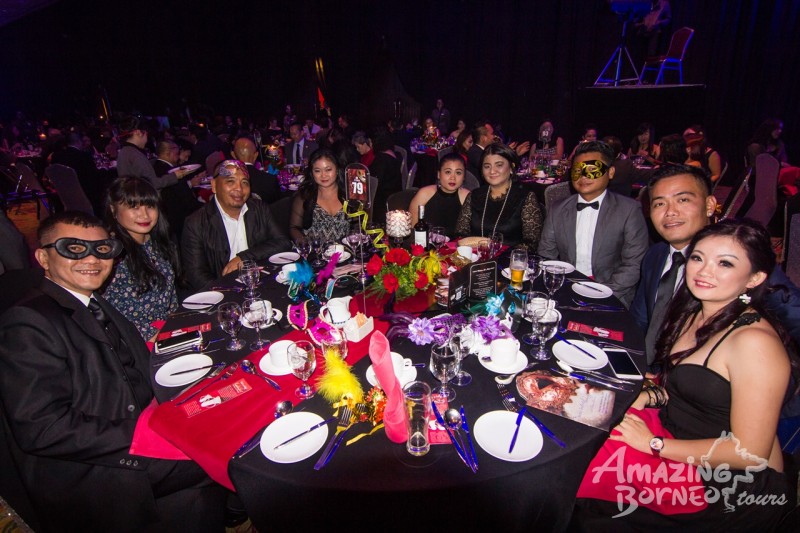 We waited in anticipation and were finally relieved when it was announced that Amazing Borneo Tours were presented with the Best Inbound Tour Operator (Sabah/Malaysia) award for the second time in a row!
As our founders, Kenji Yeo and Lynn Tiang, took to the stage to receive the award, cheers of joy and happiness could be heard from the Amazing Borneo team who were in attendance that night.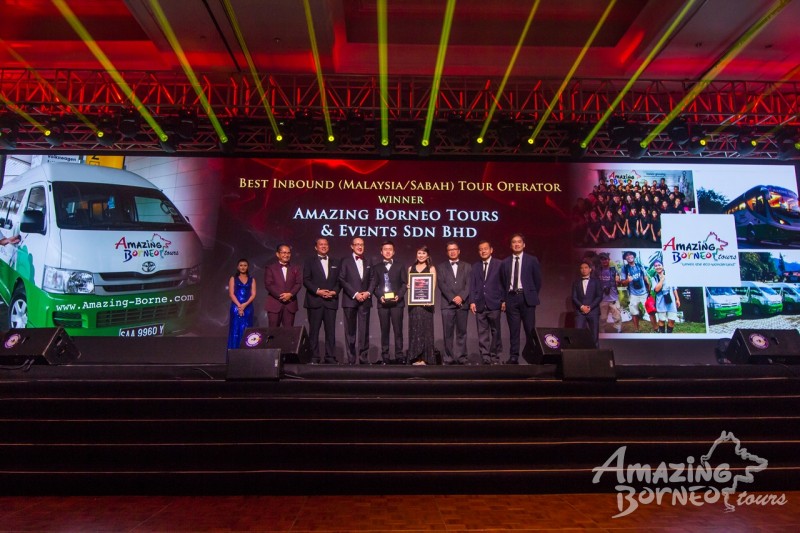 It has been two days since the event and we are still beyond thrilled to have achieved this milestone. This award is more than just a trophy and certificate, it signifies the many hours we have poured over our desks, high up in the mountains, out at sea, and even from home to deliver nothing but the best to our guests!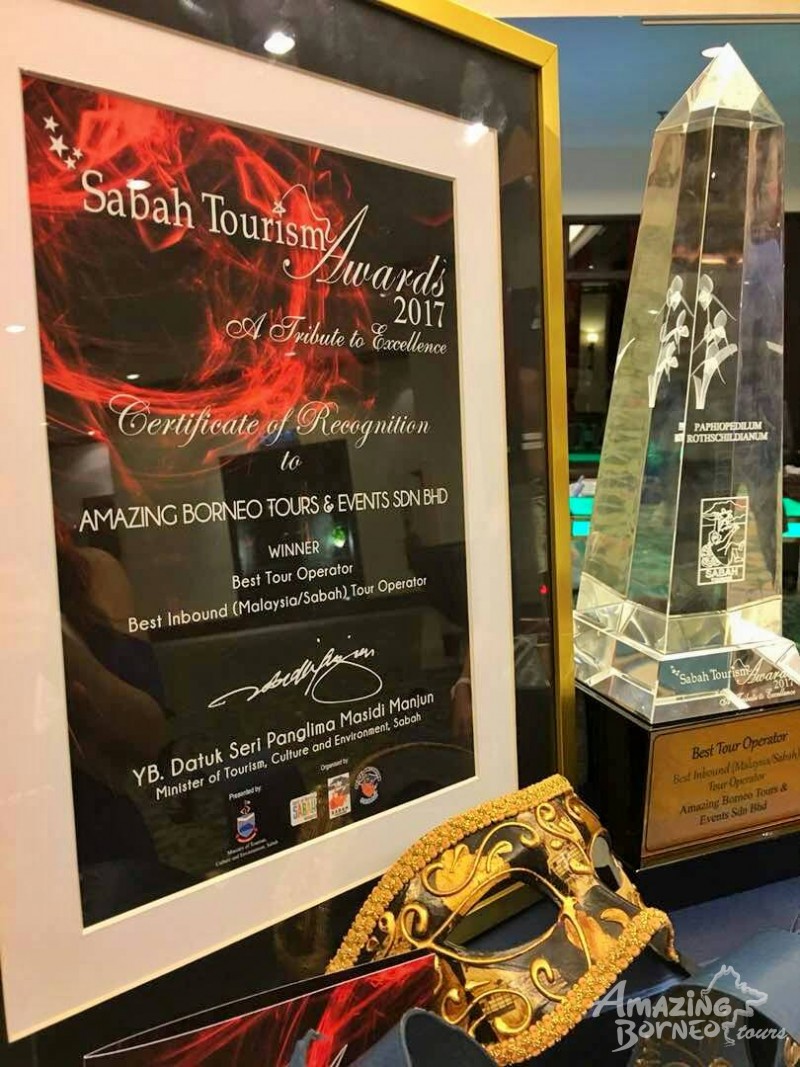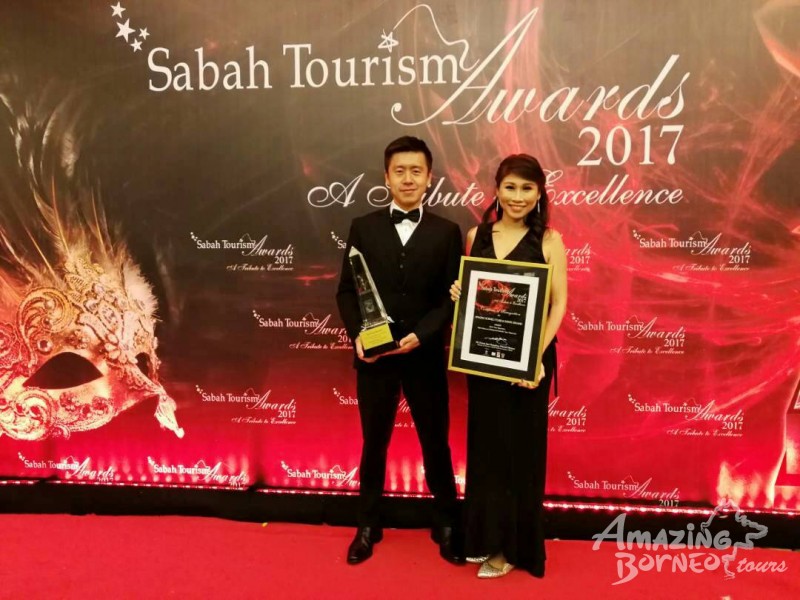 What would tour agencies be without tour guides? We would like to congratulate our very own in-house tour guide, Ryan Bin Temmu, for making it as a finalist in the Best Tour Guide category! Ryan may not have bagged the award, but he is a winner in our eyes, as are all our amazing staff members!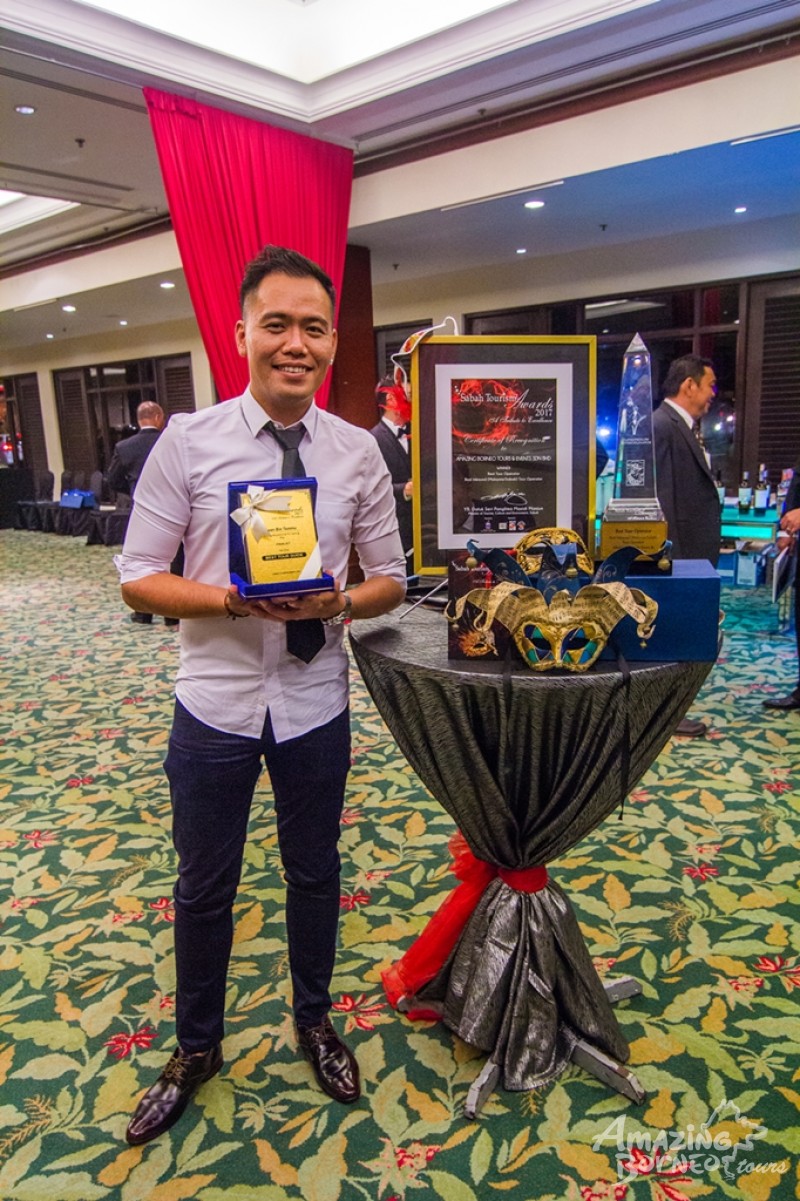 We would like to extend our sincerest appreciation and gratitude to the Sabah Tourism Board for acknowledging our hard work, recognising our contributions in the local tourism industry, and overall support. We would also like to thank our tourism partners, clients, and valuable guests for your endless support and great business relationships.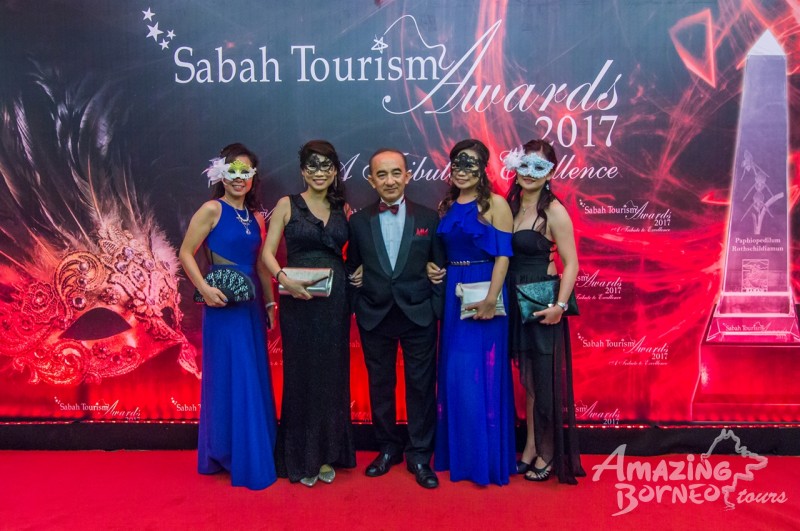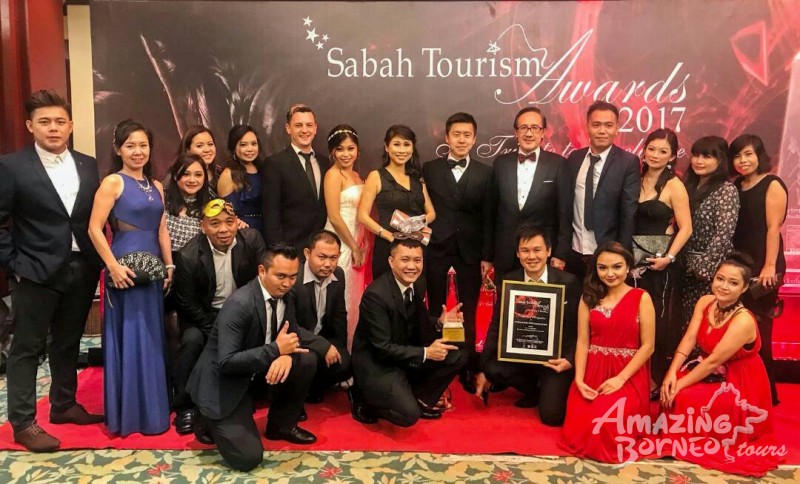 We shall continue to strive and devote only the best efforts in our pursuit of high quality standards of service to our clients and contribute further to the local tourism industry.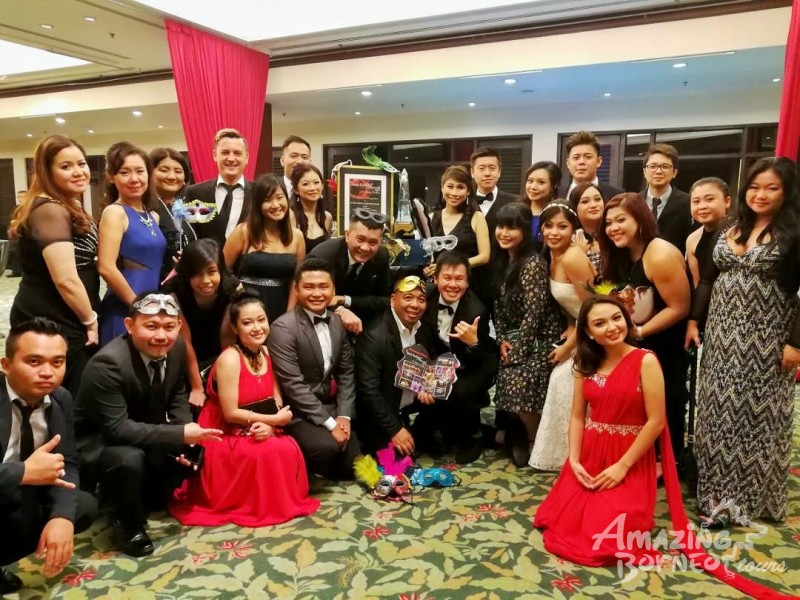 It has been a roller coaster of a year at Amazing Borneo Tours and earning this award has brought our spirits up for the coming year ahead!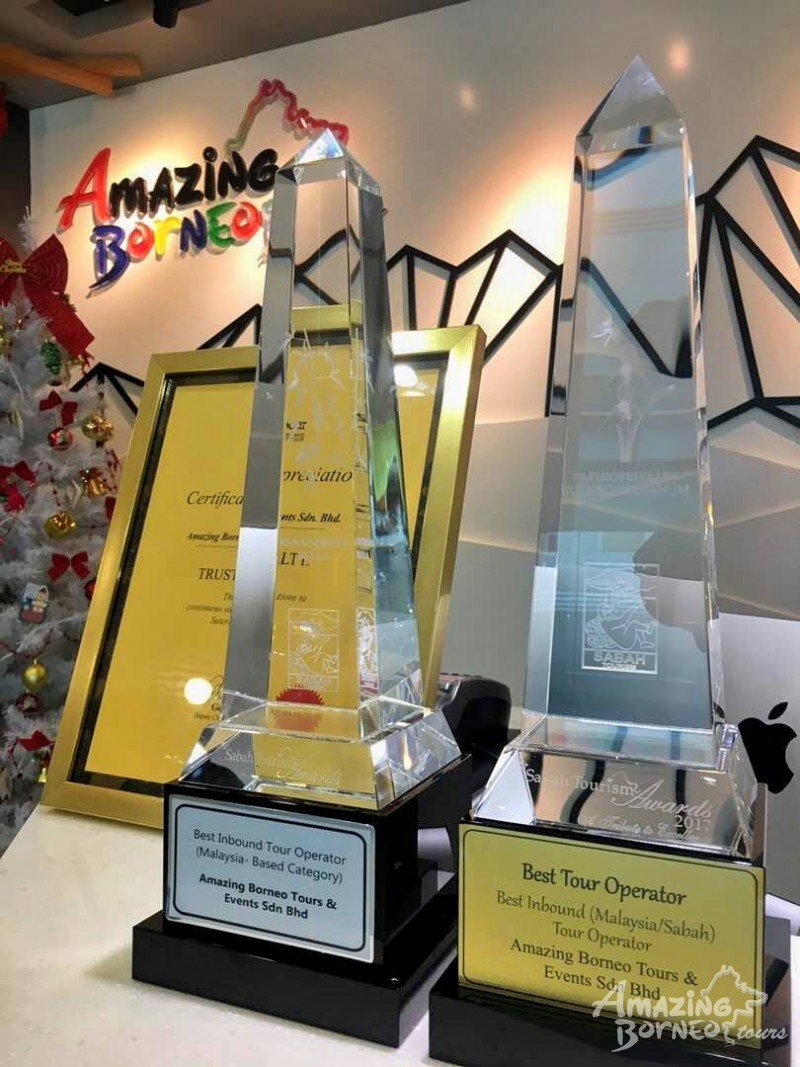 Congratulations to us all!
---
For the list of Sabah Tourism Awards winners, click here.
---
Rest assured, when you book with Amazing Borneo Tours, you are booking with the Best Inbound Tour Operator in Sabah!
BOOK NOW!
Email: info@amazingborneo.com
Call: (+6) 088-448409