RANAU : After 13 years of participation, our in-house mountain guide Safrey Sumping grabbed gold in the Elite Men's category of the 29th Mount Kinabalu International Climbathon. The 33 year old local favorite won the race at 2:21:33s, only one minute and 25 seconds ahead of fellow countrymen Wincenbert Latius, 22. Finishing third was Kenyan John Kipkorir Rutto at 2:28:23s.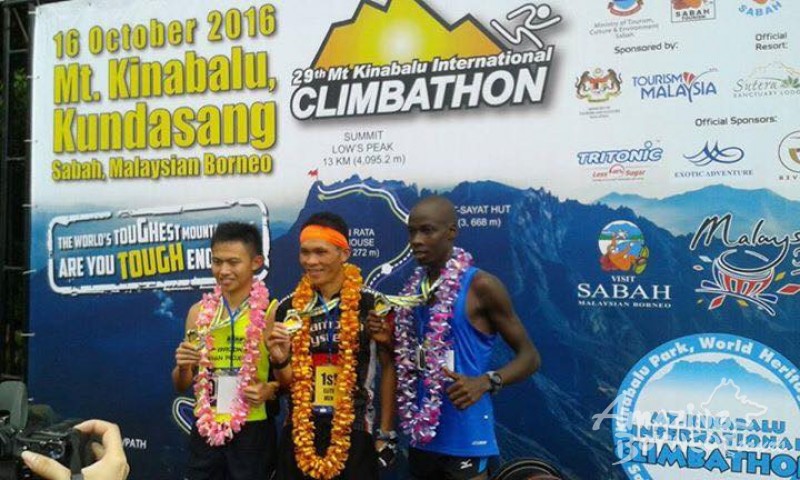 Due to bad weather, elite runners were not allowed to summit Low's Peak. Laban Rata hut on Panalaban (3,272m) was chose as the turning point. Safrey told reporters he is happy to finally win, but at the same time unsatisfied for not being able to summit. Safrey was ranked third back in 2014 but won 1st place on The Most Beautiful Thing- Ultra Marathon 100km Trail in that same year.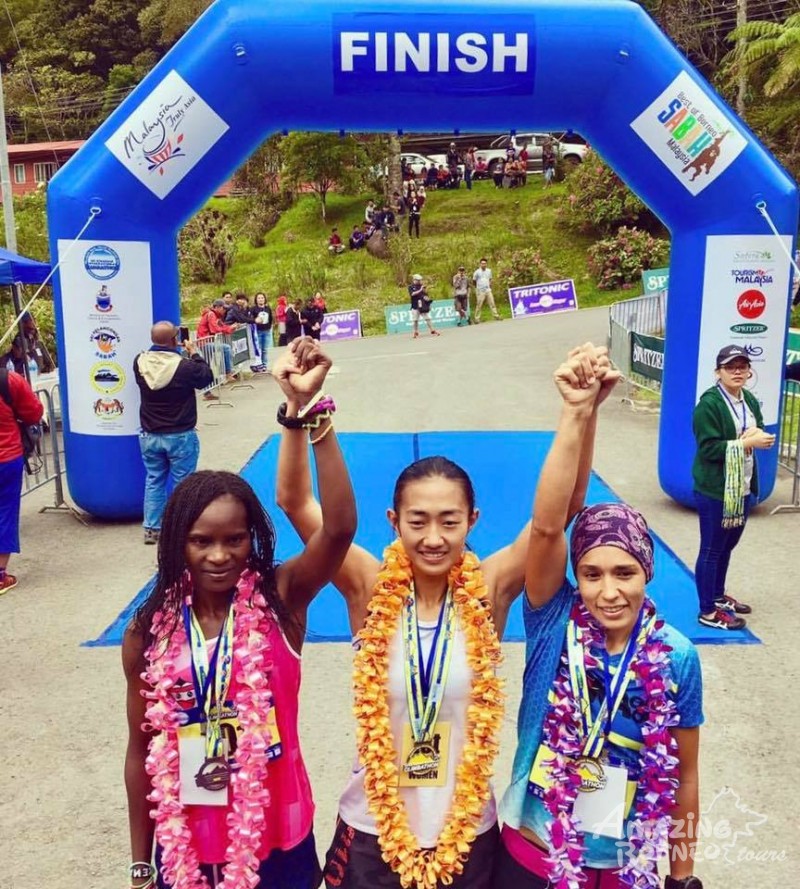 The Elite Women's category was won by 26 year old Filipina Sandi Menchi Catlona, at 2:58.48s. Second place went to Kenya's Viola Jepchirchir Kimeli, 27, clocking in at 3:11:42s. Malaysian Tahira Najmunisaa Muhammad, 27, who is the current Asia Trail Master champion, took third place at 3:22:22s.
Congratulations to all elite runnerS for making the race a successful one after a year-long hiatus. And to our in-house mountain guide Safrey Sumping, we're deeply proud of you!