Sepilok has been long known to be the place to go if you want to see orang utans in their habitat. But what if you're only in Kota Kinabalu for a couple of days and have no time to spend for an excursion to Sepilok, which is located all the way in Sandakan?
Not many are aware, but the Shangri-La's Rasa Ria Resort in Dalit bay actually has a Nature Reserve which also acts as an orang utan rehabilitation centre. where visitors can encounter orangutans, go trekking on the lush trails or go on a birdwatching tour accompanied by Rasa Ria's friendly ranger.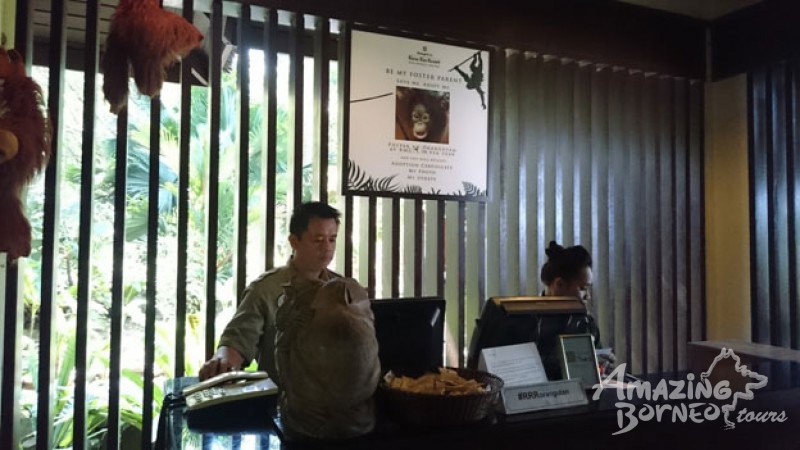 The reception counter at the Rasa Ria Resort Nature Reserve - Entrance fee is RM10 per person. Your entrance fee will help contribute to buy food and medical supplies for the orangutans. Extra karma points right there!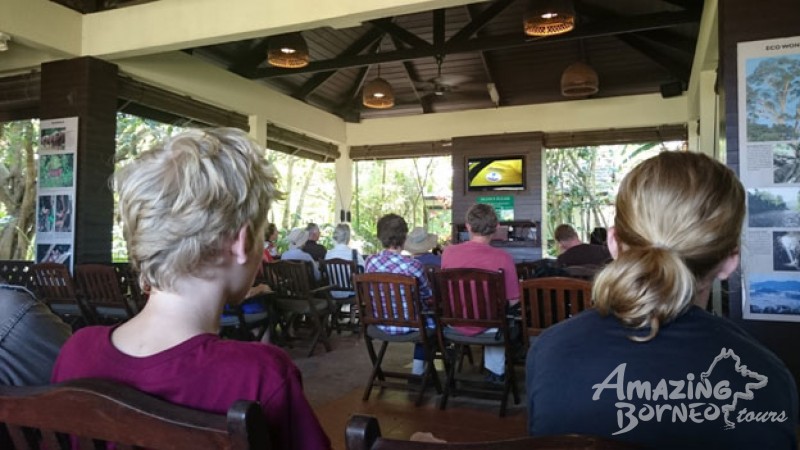 Before the orangutan feeding starts, there will be a video briefing on Sabah as a whole and on the orangutan rehabilitation project at the Rasa Ria Resort Nature Reserve, which is a collaboration between Shangri-la's Rasa Ria Resort and the Sabah Wildlife Department. The video briefing takes about 15 to 20 minutes.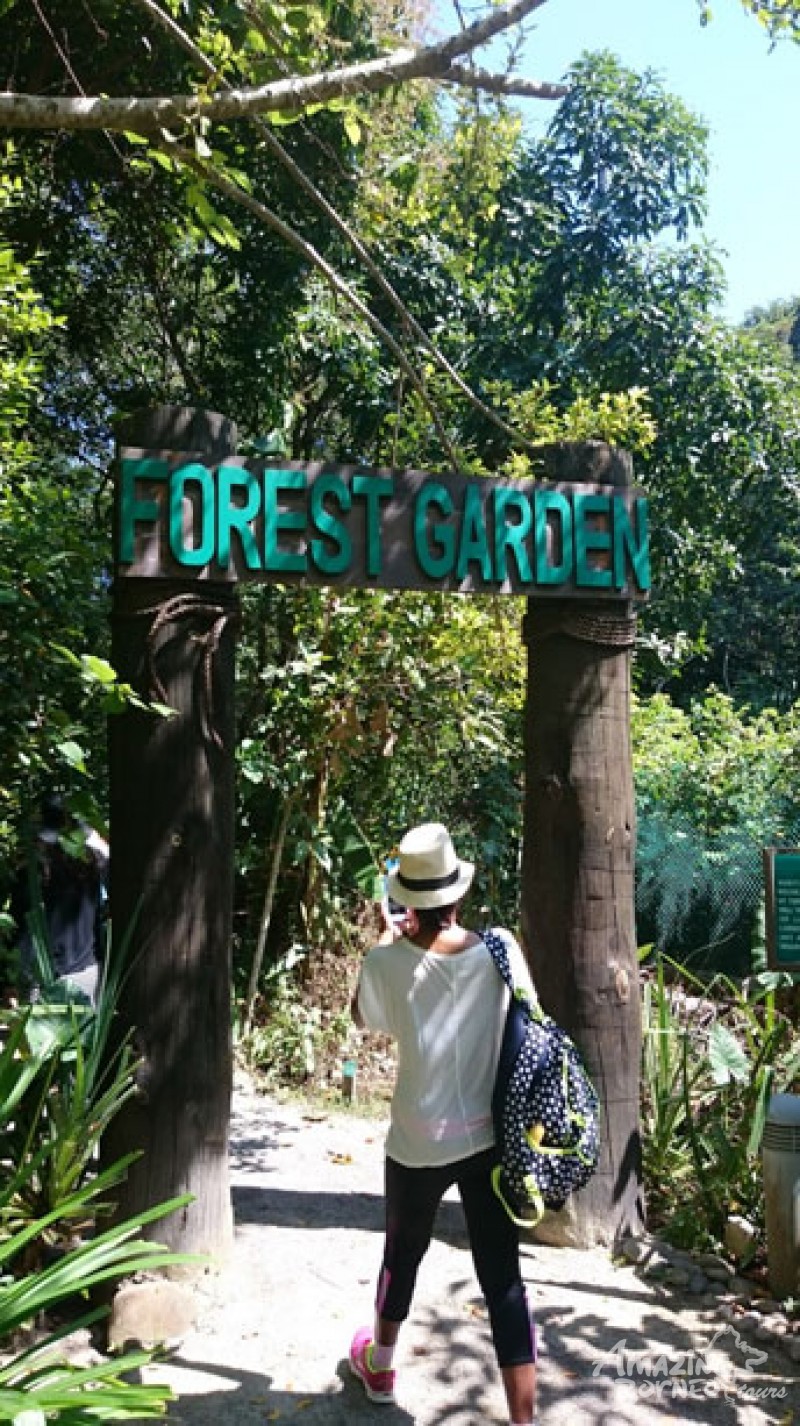 Entrance to the Rasa Ria Resort Nature Reserve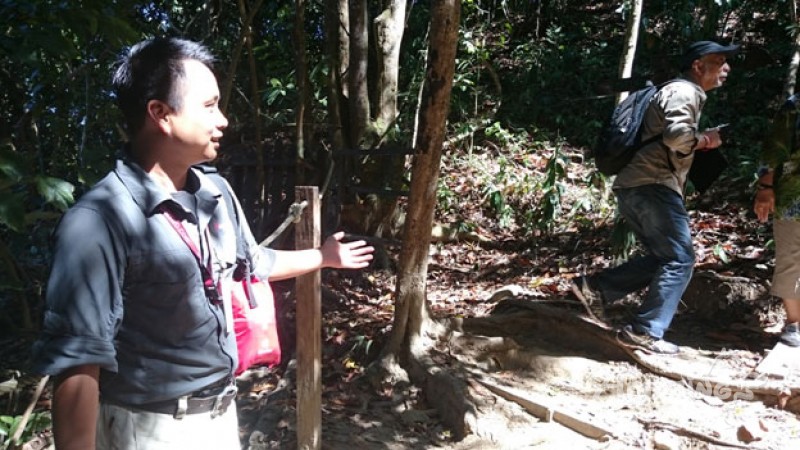 A friendly tour guide from Amazing Borneo Tours helping out an elderly couple from Perth.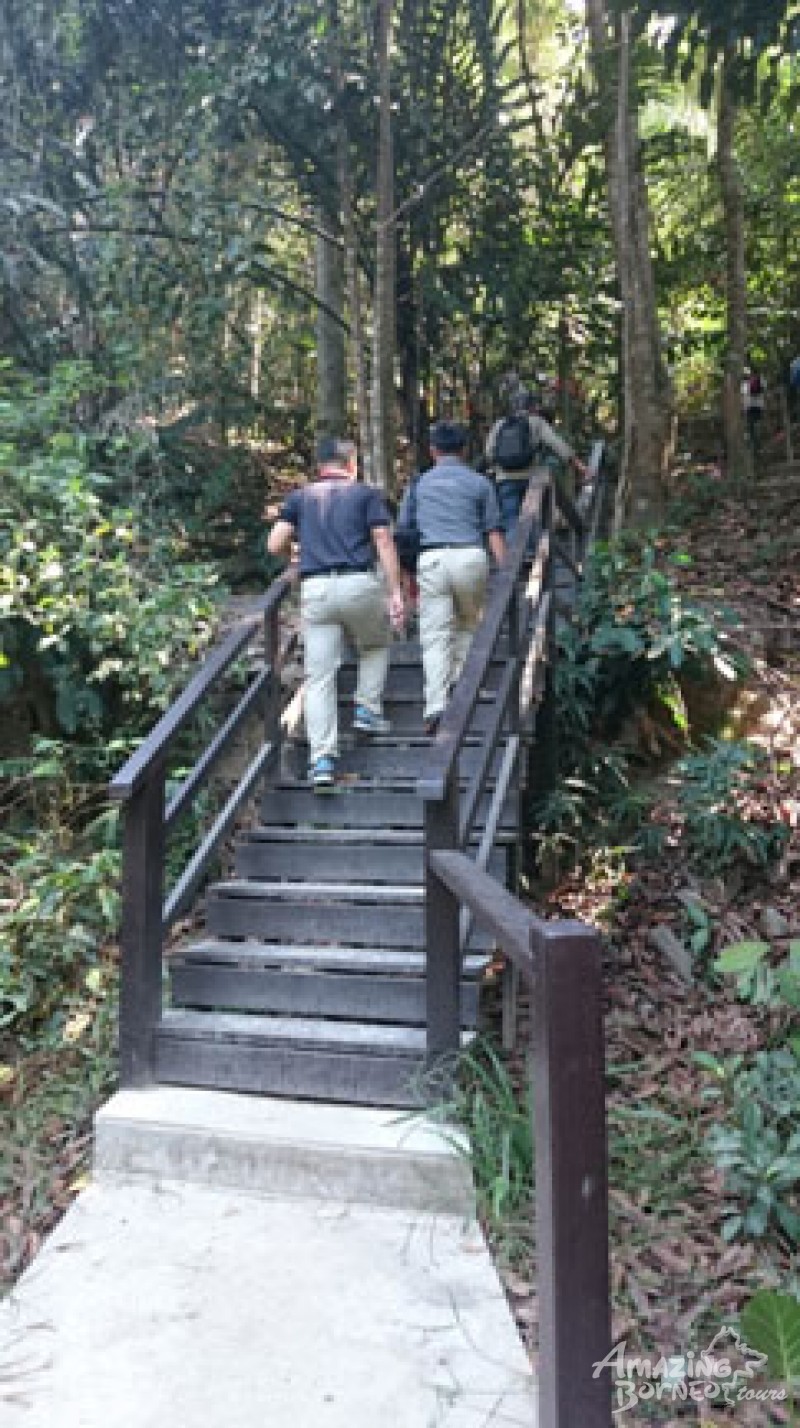 The trekking has begun!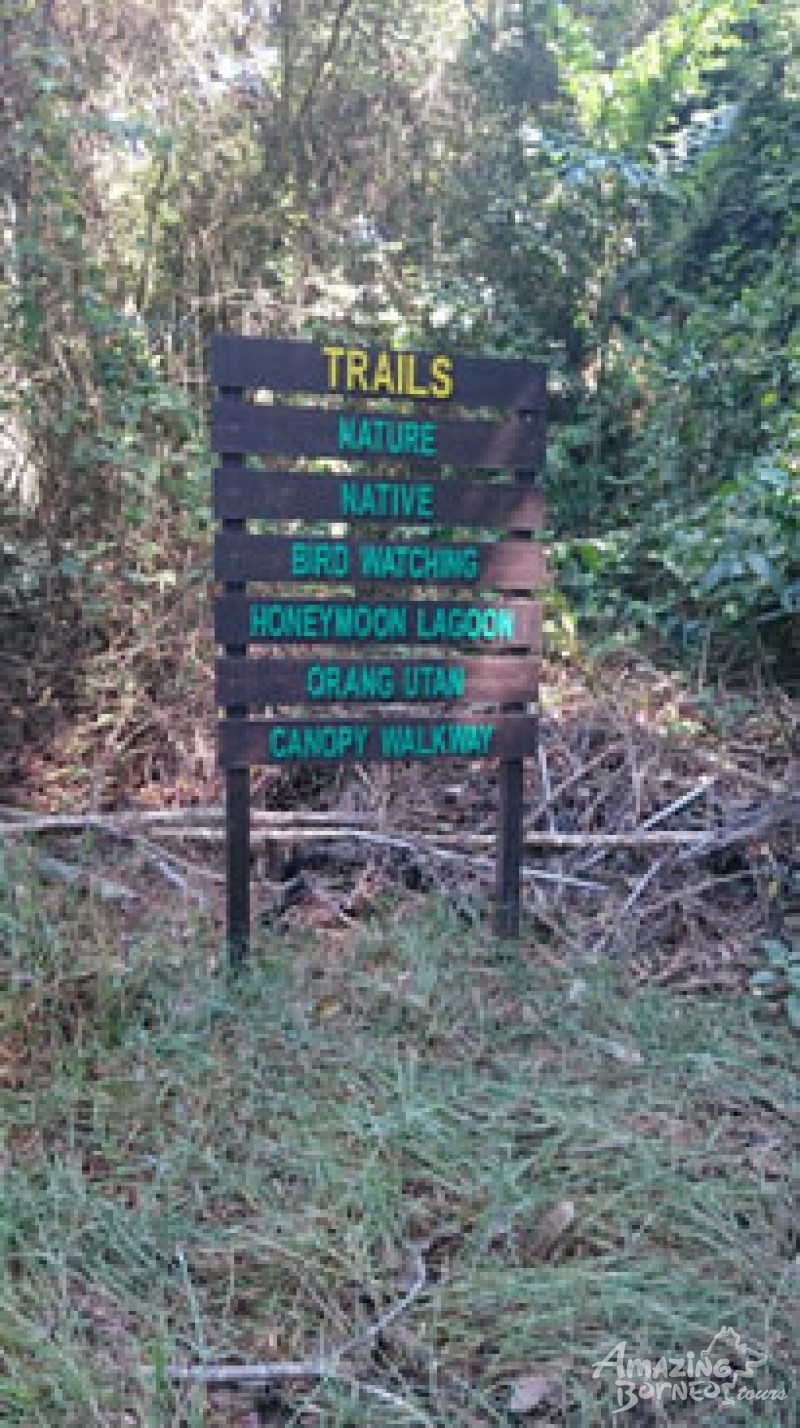 The different trails available at the Rasa Ria Resort Nature Reserve - Each excursion has a different time and schedule.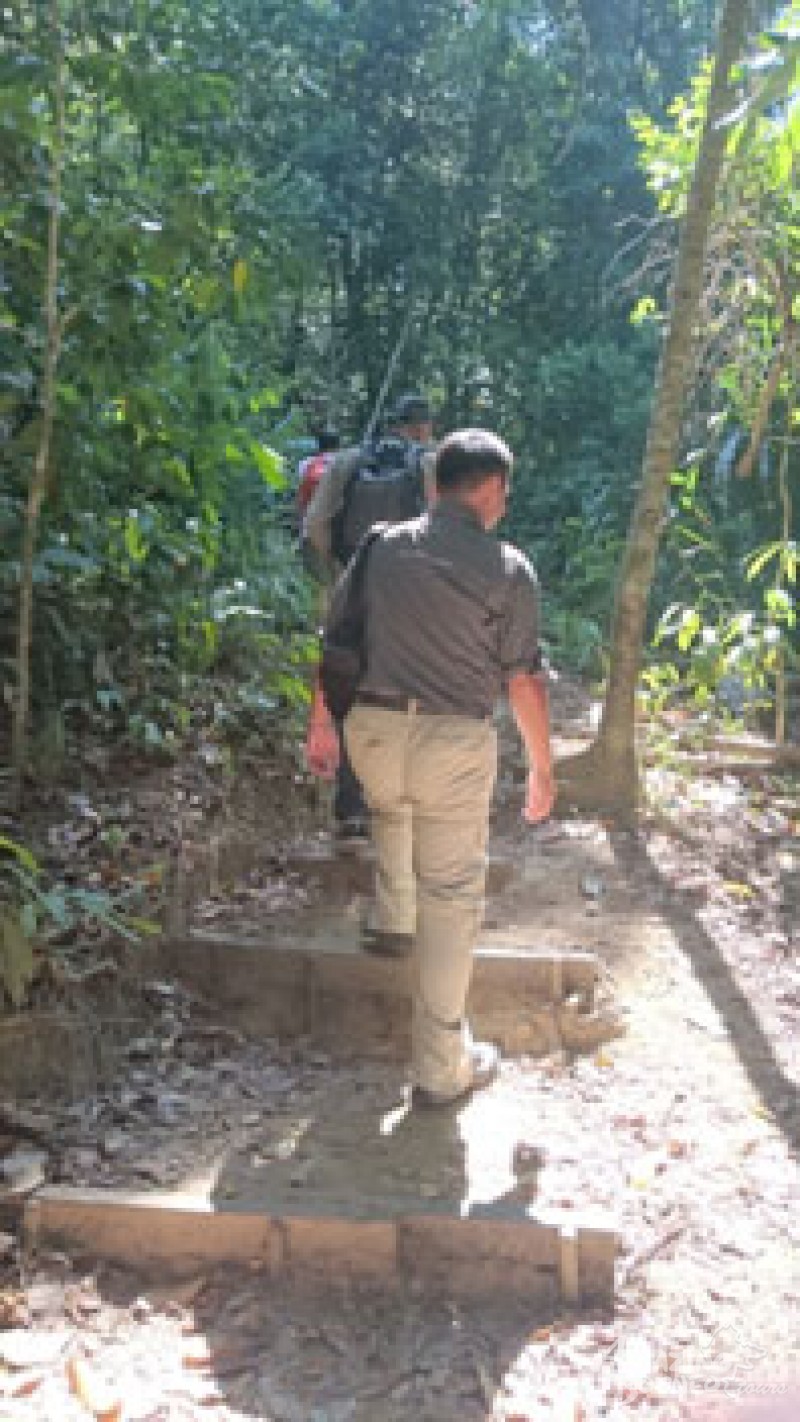 From the entrance, it takes about 10 to 15 minute of uphill trek to reach the feeding platform. Be sure to wear comfortable clothes and shoes and bring enough water as it can get hot and sweaty!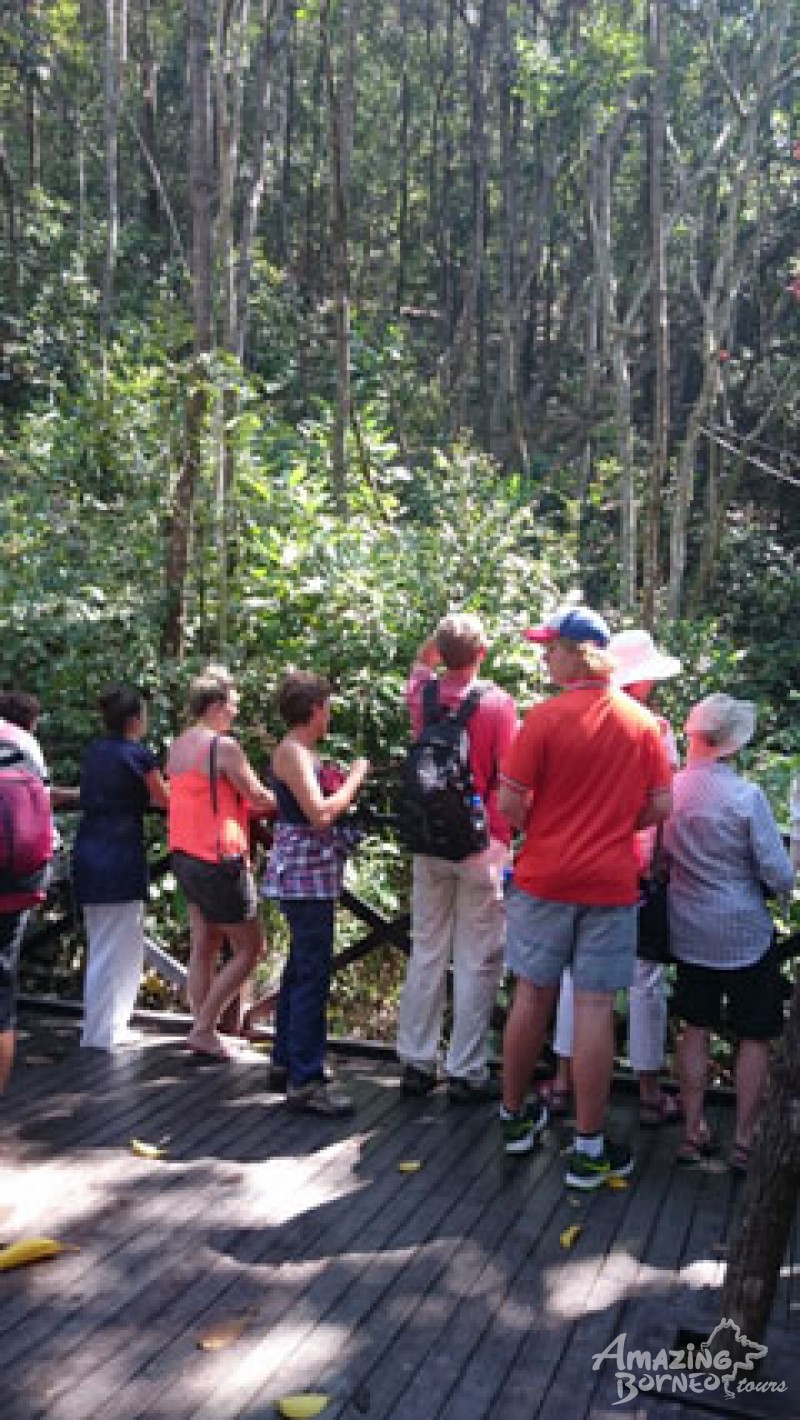 Finally reached the platform, yay!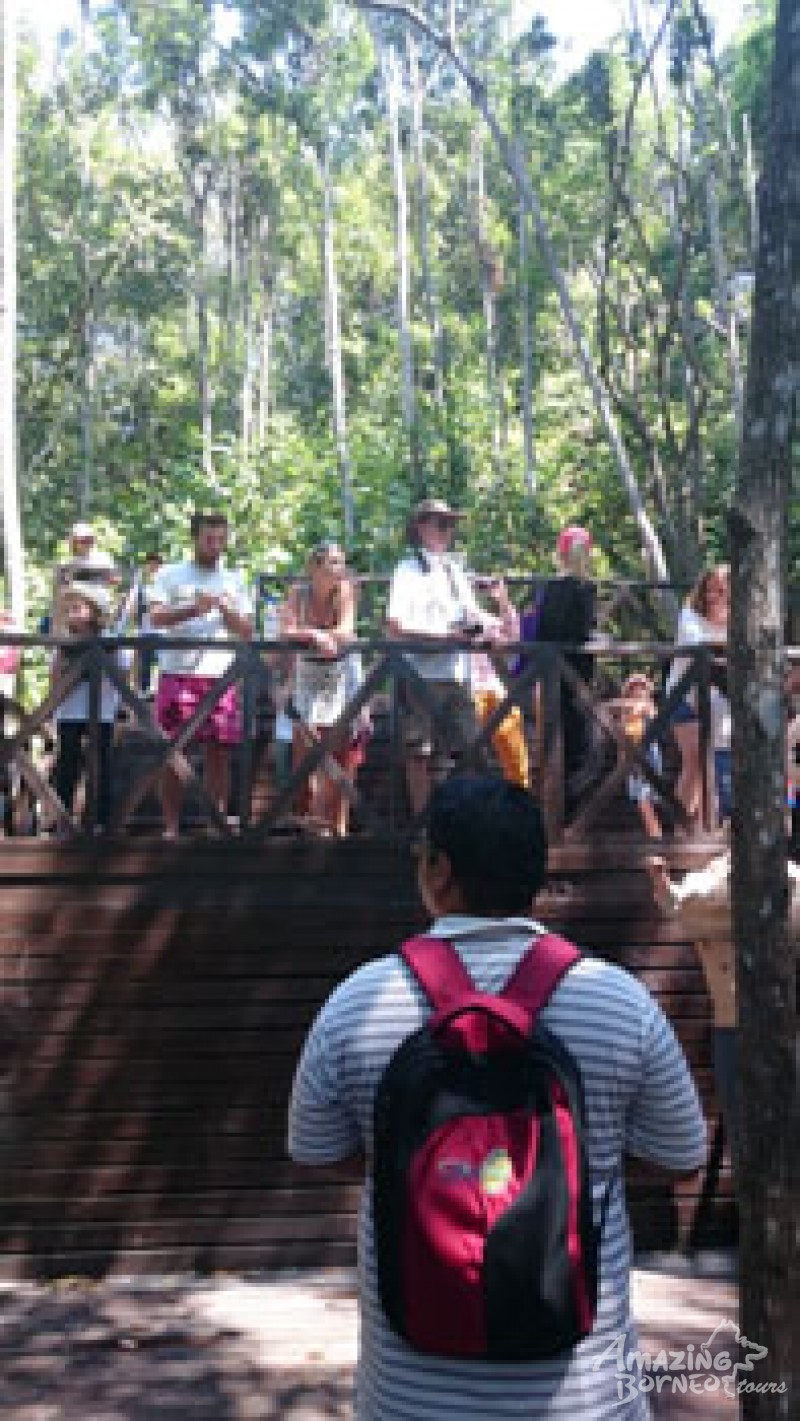 Patiently waiting for two baby orangutans, Kolapis and Ten-Ten to make an appearance!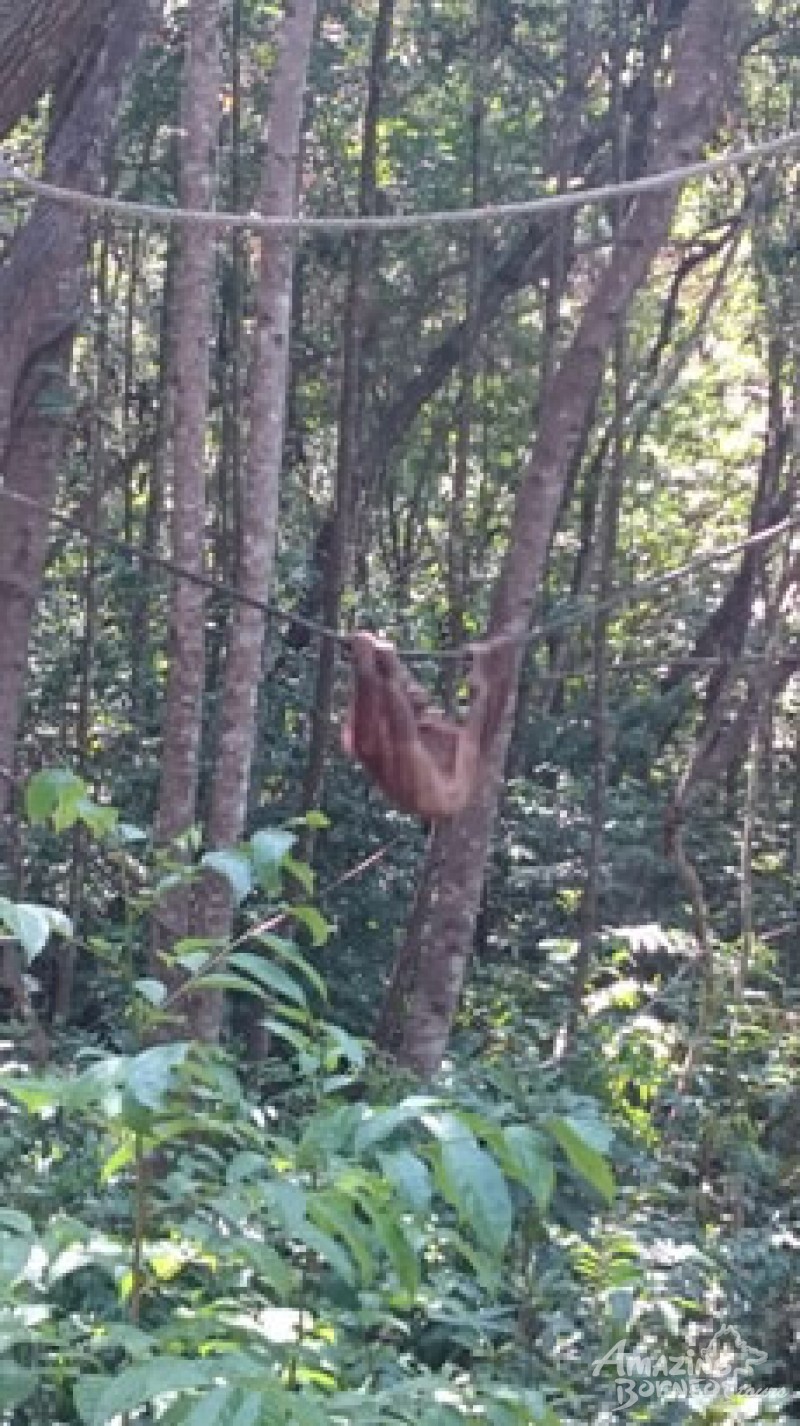 Here he comes!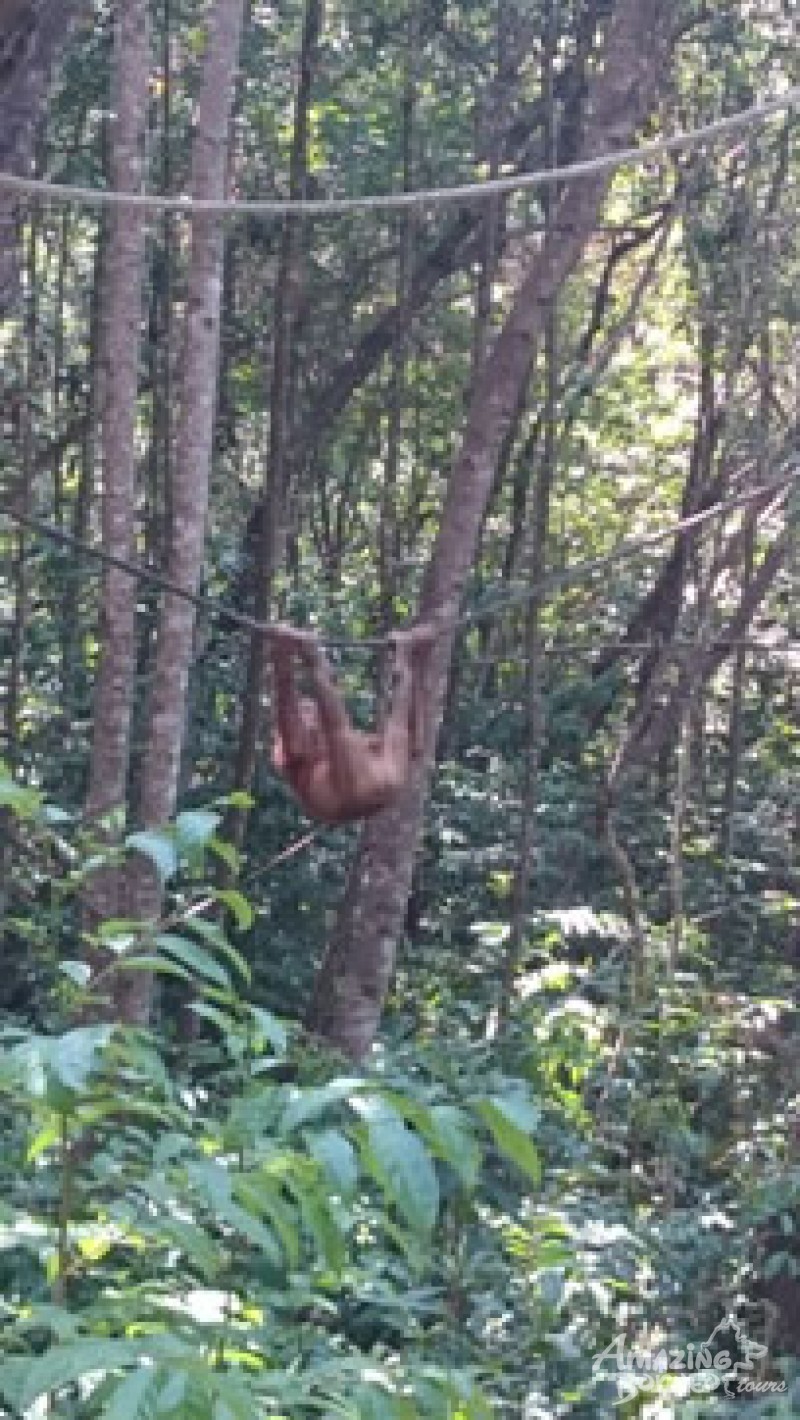 Totally loving the attention.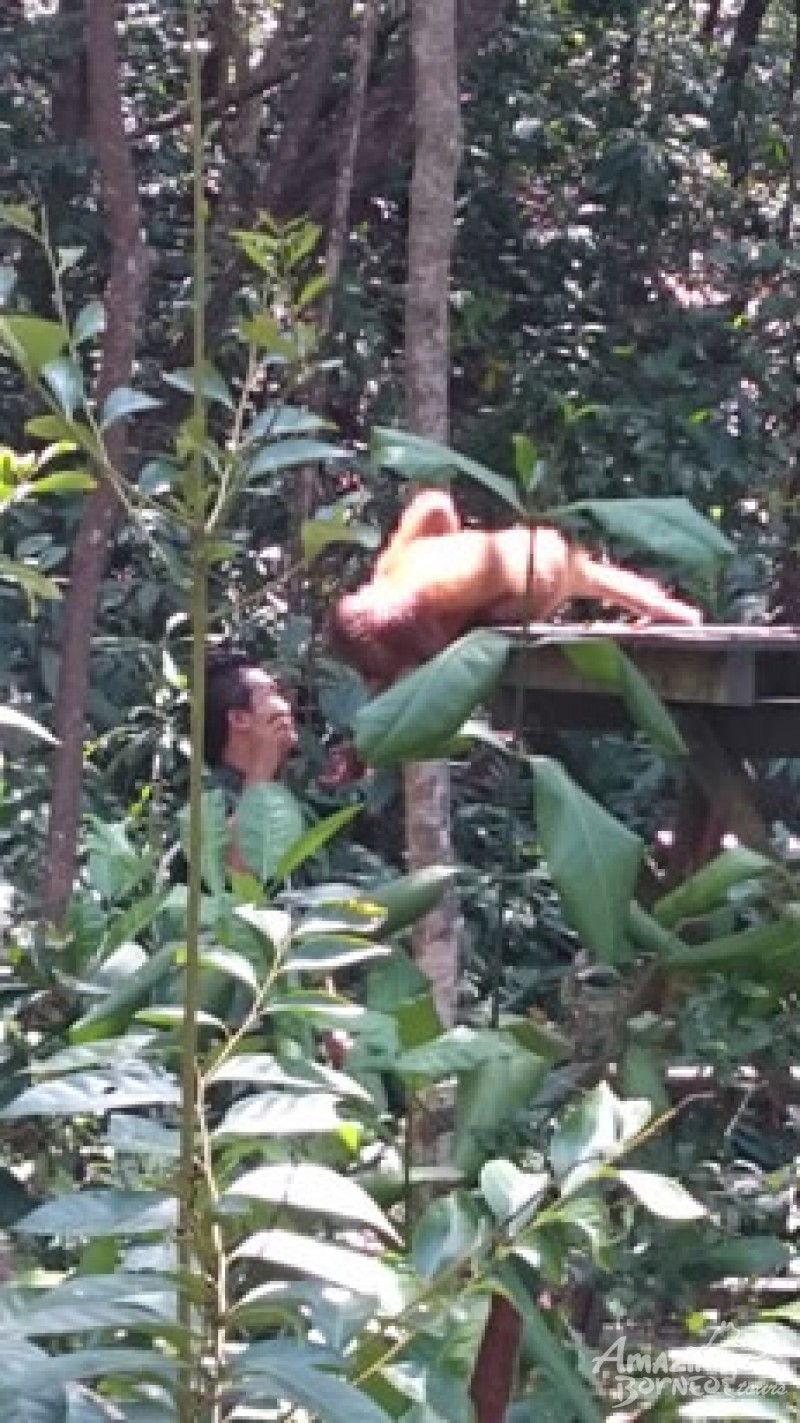 Gimme food!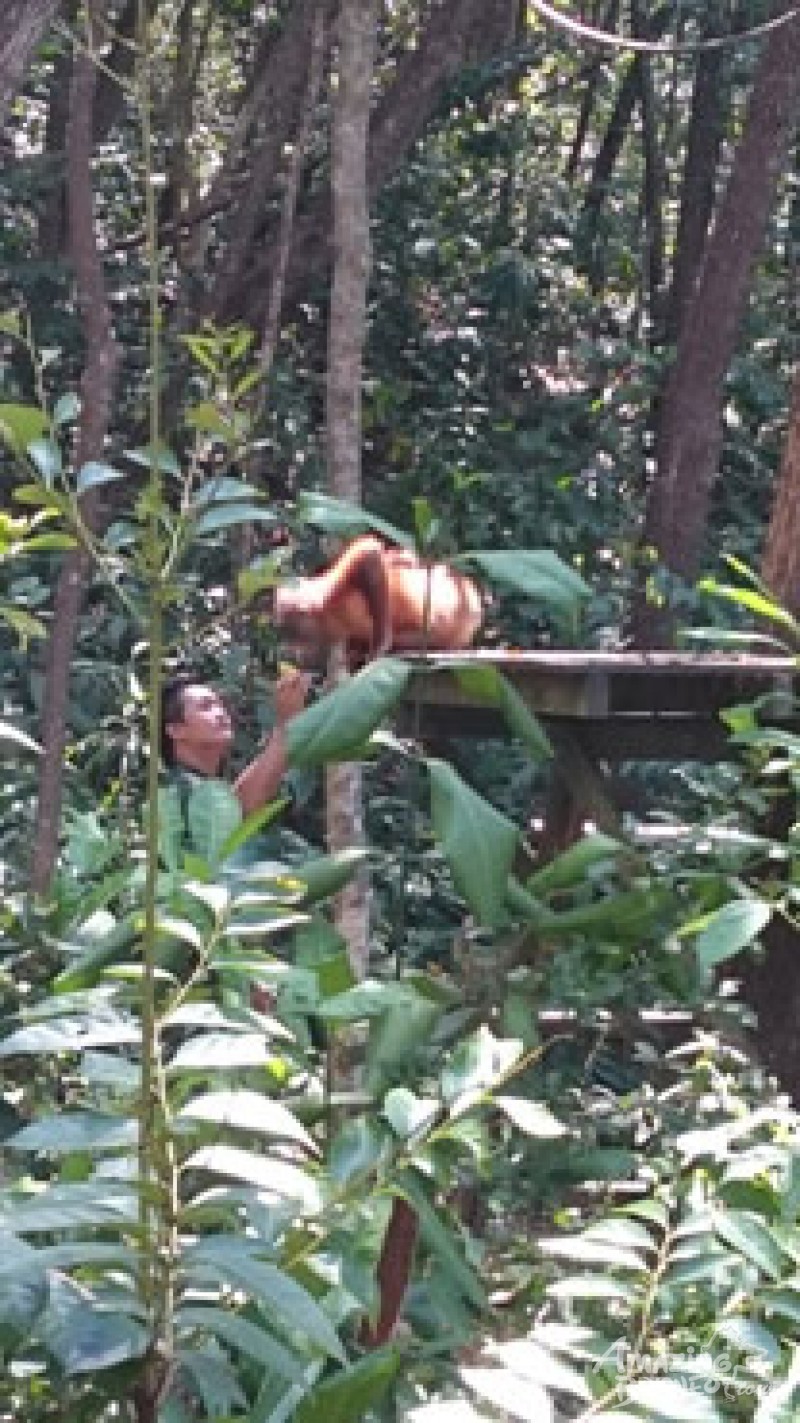 Nomnom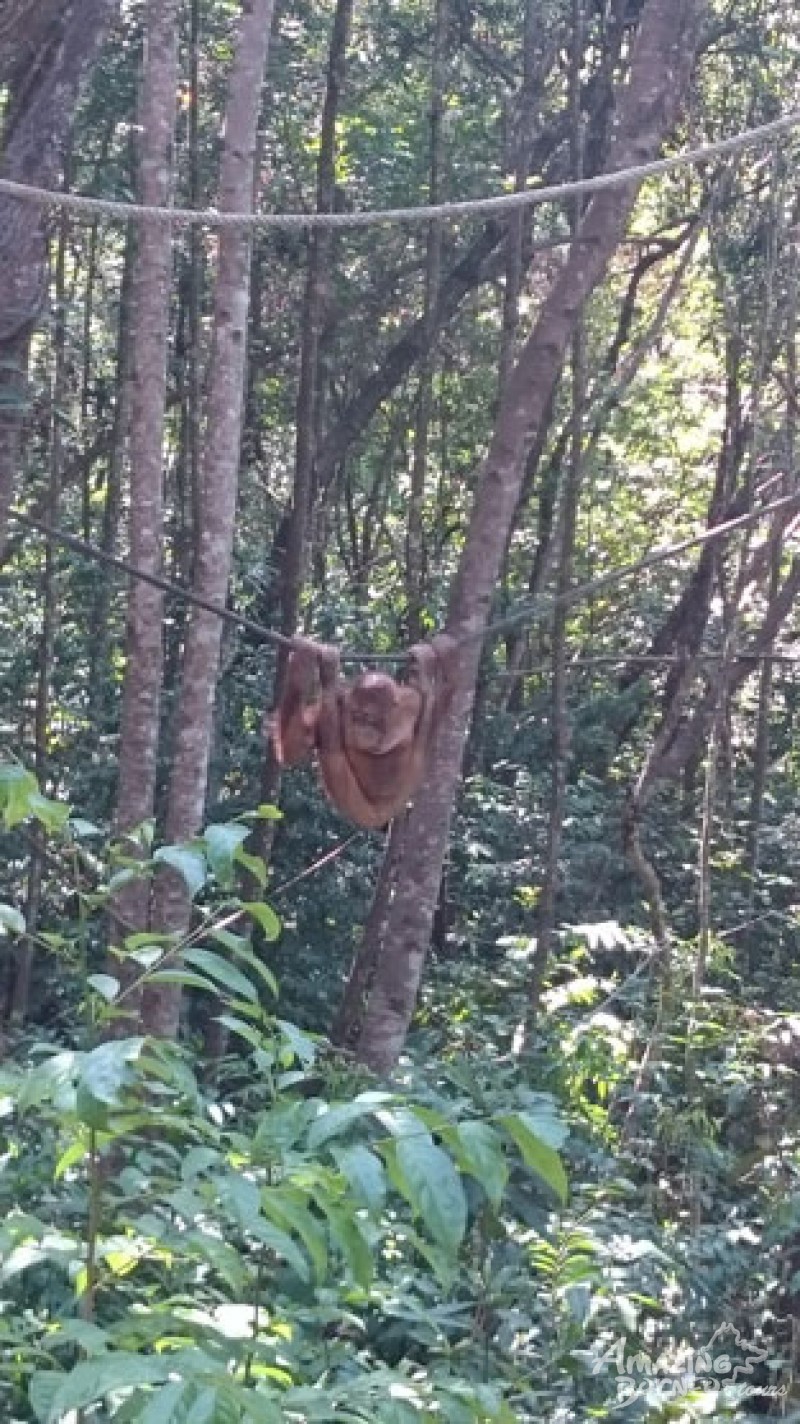 Established in 2006, the orangutans rehabilitated at the Rasa Ria Resort Nature Reserve mainly consist of young and/or injured ones who are separated from their families. They were surrendered to the Sabah Wildlife Department by concerned members of the public who found them. The Sabah Wildlife Department would then take them to the Nature Reserve where they will be rehabilitated until they are older and fit enough to be returned to the wild.
The orangutan feeding time is scheduled twice a day--at 10am and 2pm--daily, so guests can plan their time accordingly. The Rasa Ria Nature Reserve also has something called the Foster an Orang Utan programme where for a certain sum of donation, you can foster an orangutan for a year, contribute to their welfare and collect some more karma points!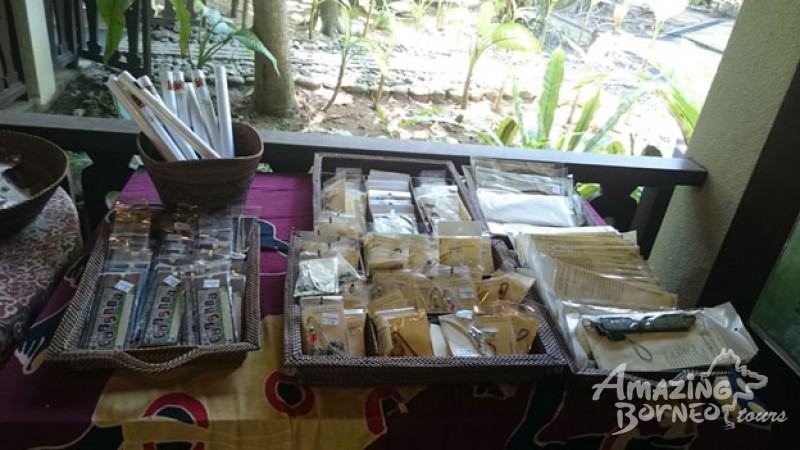 Before you leave, be sure to check out some orangutan souvenirs!
For more info on how to visit the Rasa Ria Resort Nature Reserve and experience an orangutan encounter, click here.