After winning Best Inbound Tour Operator at Sabah Tourism Awards 2017 two years ago, this year saw history repeating itself and we couldn't be happier!
Held at The Magellan, Sutera Harbour Resort on the 30th of November 2019, the awards this year took us back to the jazz age with an East Meets West, with everyone dressed to the nines in Gatsby-inspired suits and Shanghai-esque outfits.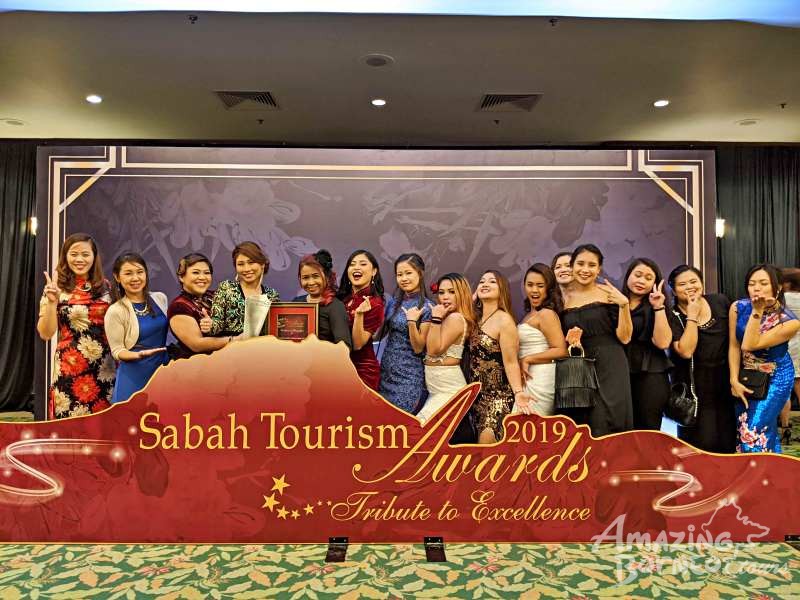 This year's award was officiated by Deputy Chief Minister and state Tourism, Culture, and Environment Minister, YB Datuk Christina Liew, who walked the red carpet to the stage with a grand dancing entrance to match. Her speech expressed her warm greetings as well as her hopes that the Sabah tourism industry will continue to have a brighter future.
In line with the theme, the night saw performances that did nothing but awe and impress with its impressive line-up of artists, such as Australian Youtuber and singer, Cassidy La Creme, who threw a grand and jazzy performance that blew the audience away.
When it came time to announcing the winners for each category, the Amazing team all waited with bated breath, but alas we were able to breathe a sigh of relief as they announced Amazing Borneo Tours with the Best Overseas Tour Operator: Singapore award! COO, Lynn Tiang, and Sales Director, Emily Lim, took to the stage to receive the award as the Amazing team cheered to celebrate this happy moment.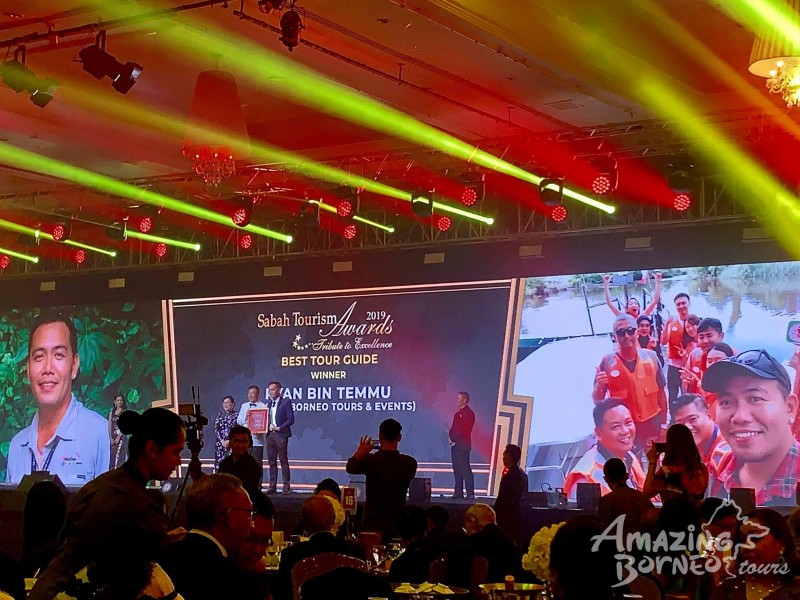 Having been made a finalist in the Best Tour Guide category on Sabah Tourism Awards 2017 our in-house tour guide, Ryan Bin Temmu did not just make it as a finalist this year but also managed to win Best Tour Guide as well! We want to take this opportunity to thank him for his hard work and effort over the many good years, and that he truly deserved to receive this award.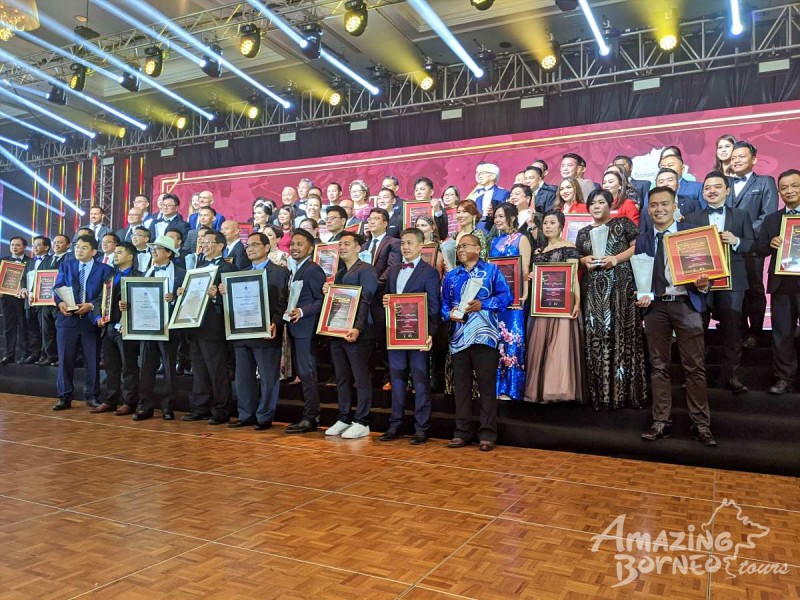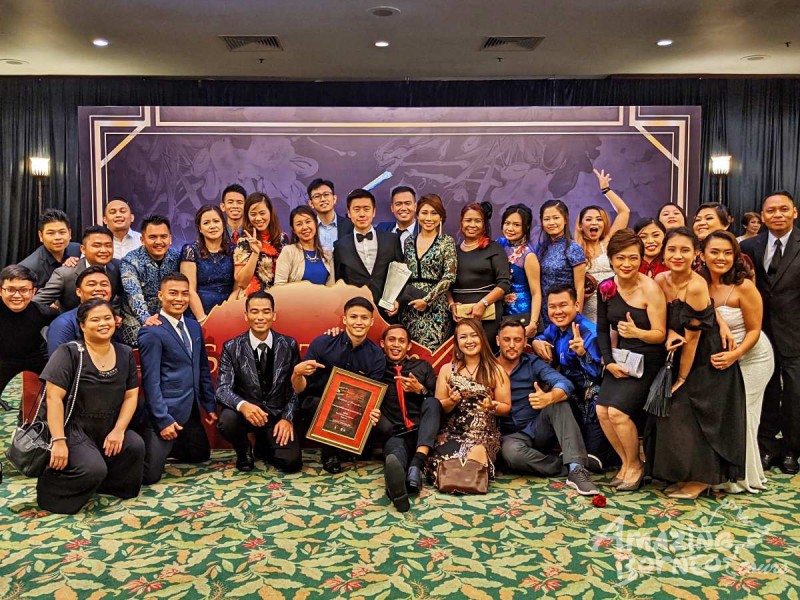 We would also like to take this opportunity to extend our utmost thanks and gratitude to the Sabah Tourism Board for appreciating and acknowledging our hard work but also for continuing to recognise and support our contribution to Sabah's ever growing tourism industry. Of course, we cannot forget to tip our hats to all our partners, clients, and guests for putting their trust in us. Without their support, Amazing Borneo Tours would not have come this far.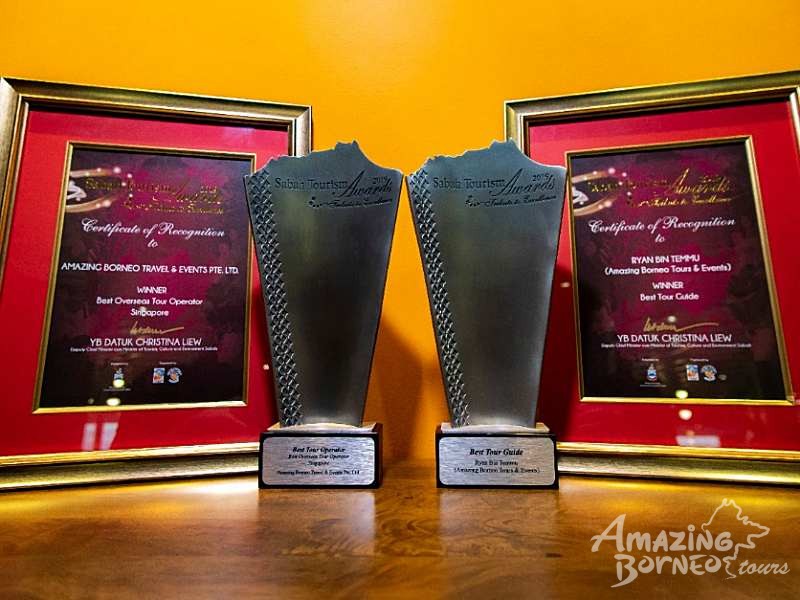 And also, to all the finalists and winners of each category presented during the award ceremony, we extend our warmest congratulations, and may we continue to do our very best to continue our efforts in contributing to Sabah's tourism industry!