Quite a few, actually.
From some of the world's most scenic views to lost valleys, Borneo and New Zealand are both known for having some of the best nature the world has to offer. But they are also worlds apart. And quite literally, we might add! So, they can't have that much in common... right?
Well, if you delve a bit deeper, there are a few similarities between these two incredible islands. If you're interested to know more, then dive right into this article!
The islands of Borneo and New Zealand are amongst the largest in the world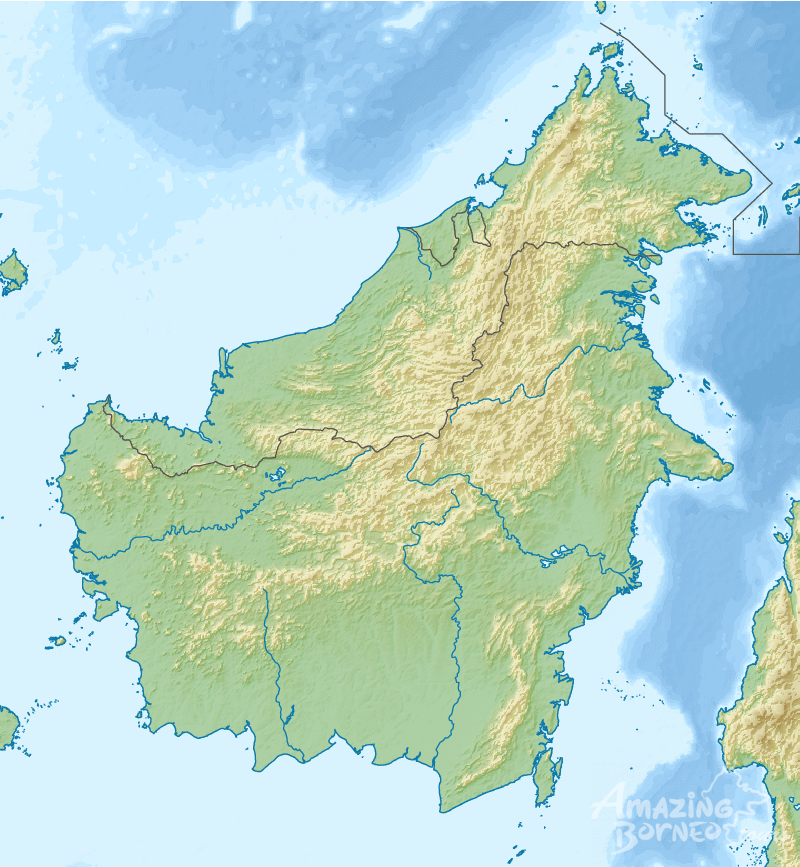 Relief Map of Borneo | Credits: Wikimedia Commons
The main differences between the two islands would have to be their size. New Zealand is much smaller compared to Borneo, which is the third largest island in the world. And unlike New Zealand, Borneo is politically divided into three countries: Brunei, Malaysia, and Indonesia.
With both the North and the South Island making up New Zealand, it should be noted that both have made it on the top 20 list of largest islands in the world! Though the South is a tad bit bigger compared to the North – they're 12th on the list whereas the North is 14th. Close enough.
Their flora and fauna are some of the most unique in the world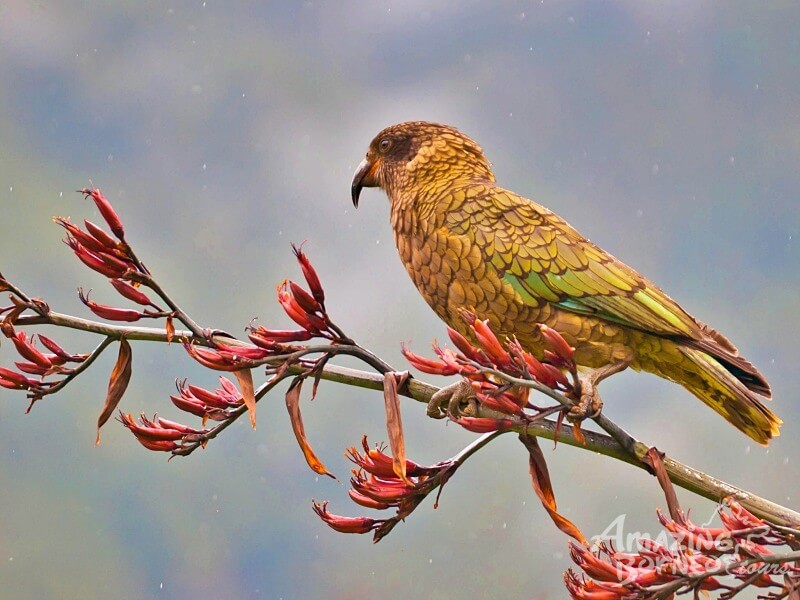 Kea Parrot | Source: Envato
When talking about plants, native plants in New Zealand are some of the most unique, such as the majestic Kauri tree. New Zealand also has some of the highest concentrations of flightless birds in the world, with the kiwi, kakapo and kea being the most well-known. Fun fact: they're mostly flightless because before human settlement, they didn't have any natural predators to prey on them.
And speaking of predators, Borneo is teeming with them, from Sunda clouded leopards to the Nepenthes pitcher plants. Even plants in Borneo are carnivorous! Because Borneo is such a hotspot for some of the world's weirdest and most unique biodiversity, wildlife spotting is a popular activity. If you want to go deep into the heart of the Bornean jungles, Danum Valley, Tabin Wildlife Reserve, or Bako National Park are your best options!
The love for the great outdoors is strong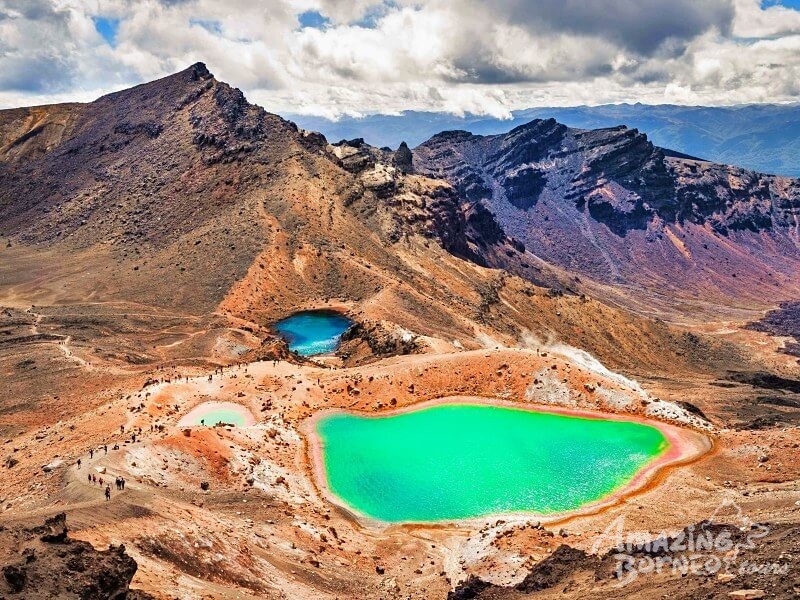 Emerlds Lakes, Tongariro National Park | Source: Envato
Looking to hike? Want to try a hand at fishing on the Pacific Ocean? Or maybe you just want to relax by the beach and forget about your worries. When it comes to the great outdoors, New Zealand and Borneo are neck and neck on the list. With Mount Kinabalu as a popular destination for climbers all over the world, Borneo's impressive number of climbing trails such as the challenging Mount Trusmadi in Sabah or the majestic Mulu Pinnacles in Sarawak are also something to boast about.
And when it comes to both hiking and climbing, New Zealand is at the top of every keen adventurers' list. Snowboard or ski down the Remarkables or take yourself on a multi-day hiking (or 'tramping' as the locals would say it) experience through one of New Zealand's 10 Great Walks, with the newly added Paparoa Track. Better book early though! The annual waitlists can get pretty crazy.
Both are rich with pride of their culture and heritage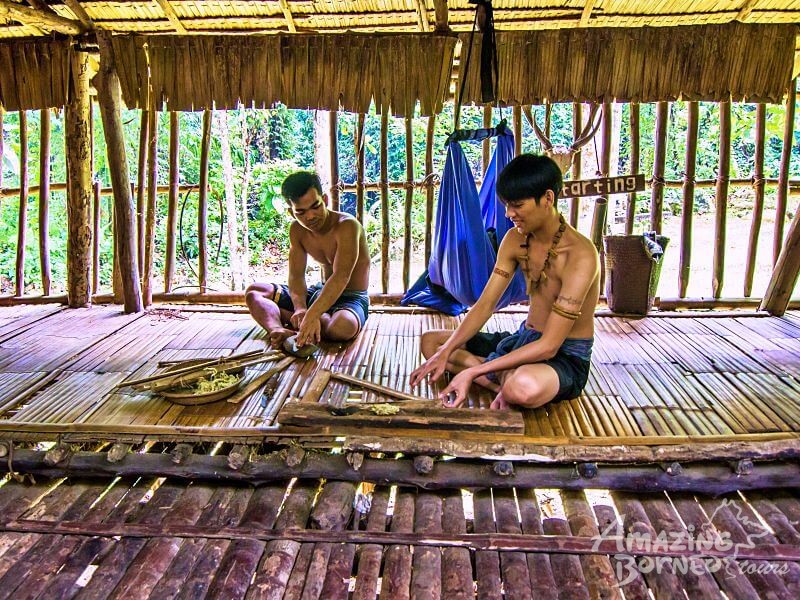 Mari Mari Cultural Village
New Zealand has a proud and strong Māori culture that continues to thrive today despite colonial attempts to quench its influence. Places such as Rotorua and Hokitika are steeped in Māori traditions, stories, and history, and the Auckland War Memorial Museum is also great place to learn about New Zealand's history from before and after human settlement.
And speaking of culture, Borneo also has a strong and large community of natives spread out amongst its three countries such as the Kadazan-Dusun, Iban, and Kelabit, to name a few. Want to learn more about them? A visit to the Mari Mari Cultural Village in Sabah is a great way to start!
Marine reserves galore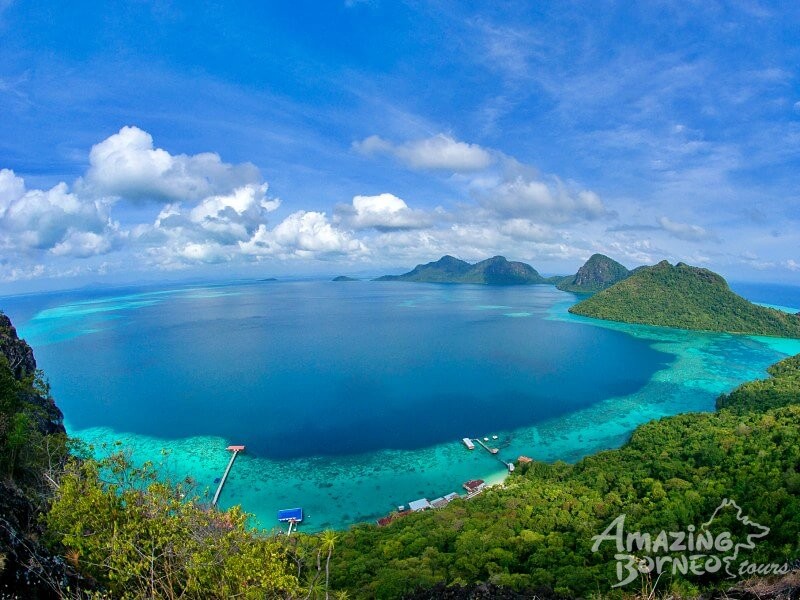 Tun Sakaran Marine Park | Credits: Hairee Huzaini
Borneo has its fair share of marine reserves, with many of them concentrated in the state of Sabah. Diving and snorkelling are popular and common activities offered to visitors when they visit the Tunku Abdul Rahman Park Islands or Tun Sakaran Marine Park Islands, perfect for keen explorers or those just looking to relax. If you're lucky, you might even catch a glimpse of sharks or manta rays just swimming by!
And if you thought New Zealand is just about its mountains, then you thought wrong! Visiting New Zealand's marine reserves are a must-do and if you're feeling a little bit adventurous, diving in the Piopiotahi (Milford Sound) Marine Reserve to see the black corals should be added to your bucket list. But if you're looking to do some wildlife spotting, keep a look out for the endemic Hector's dolphins aboard the many cruises on offer.
Of course, we have to end it with some good ol' seafood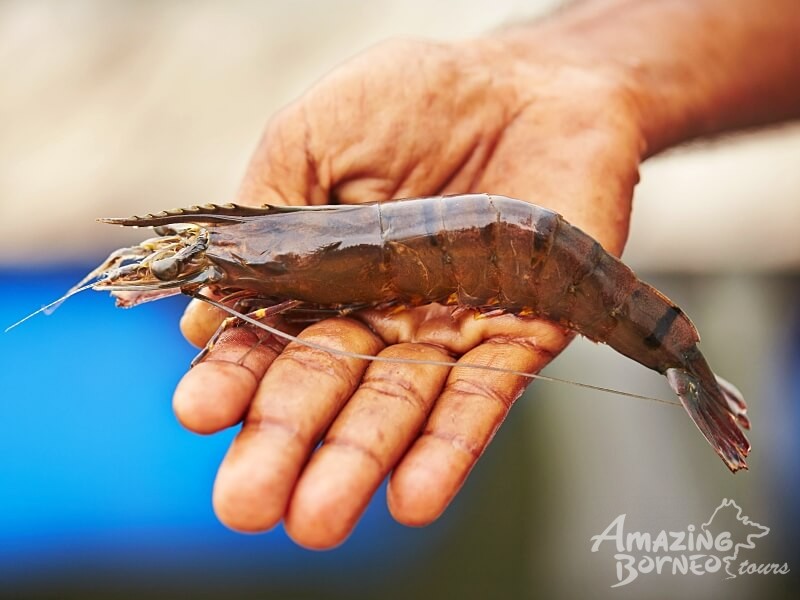 Prawn in Hand | Source: Envato
That's right. We're diving (pun intended) into seafood now and hands down, Borneo and New Zealand are full to the brim with it. Plus, they know how to make awesome seafood dishes. All. The. Time.
Whether you're heading to Kaikoura in the South Island to kai (eat) the koura (crayfish) - thanks, Julian - or craving fragrant buttered tiger prawns in the middle of Kota Kinabalu, these islands have got their seafood game on high and we're not complaining one bit.