For the first time in 10 years, Sabah is once again organizing the Miss Sabah Tourism 2015 pageant in order to select the right representative to represent Sabah in the Miss Malaysia Tourism 2015 National Grand Finals.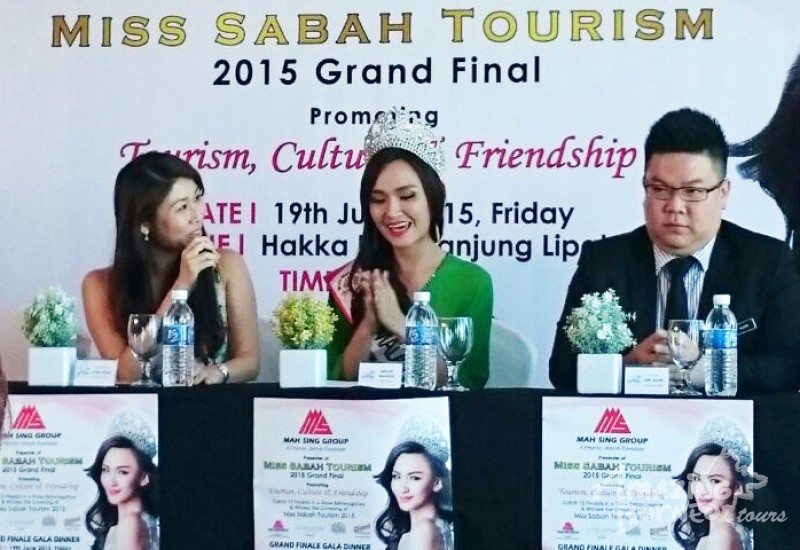 Miss Sabah Tourism Press Conference at Sky Hotel
---
For the Sabah chapter, Tan Sri Datuk Danny Ooi, the President of Malaysia's Book of Records and the founder and franchise holder of Miss Malaysia Tourism has appointed Weena Marcus as the State Director for Miss Sabah Tourism 2015. This event, which is co-organized by EV' Planner, also welcomes its Gold Sponsors: Sky Hotel, Mengalum Island Resort, Boston Auto Sdn. Bhd., Gaya Souvenir Centre and Amazing Borneo as the Official Tour Operator.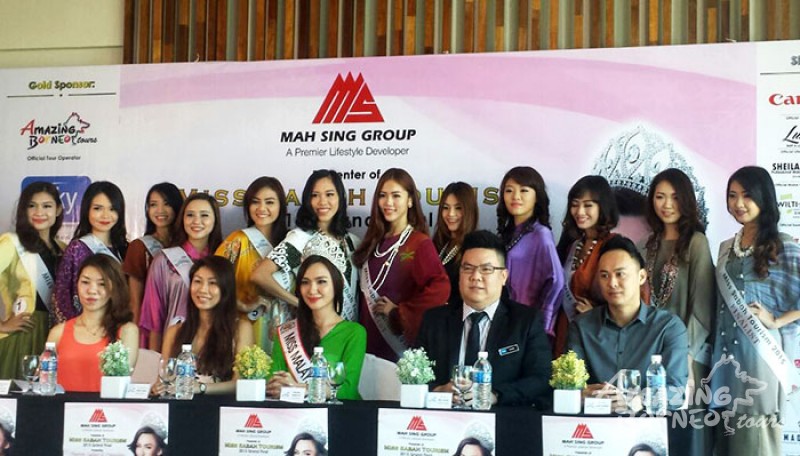 Miss Lynn Tiang, Marketing Director of Amazing Borneo Tours & Events giving her speech
With the slogan ' Promoting Tourism, Culture & Friendship', this pageant with a cause seeks to work with the Sabah Thalassemia Society to promote more awareness on the disease and there will be a public blood donation drive as well as a Thalassemia health screening held on 17 May in conjunction with the event.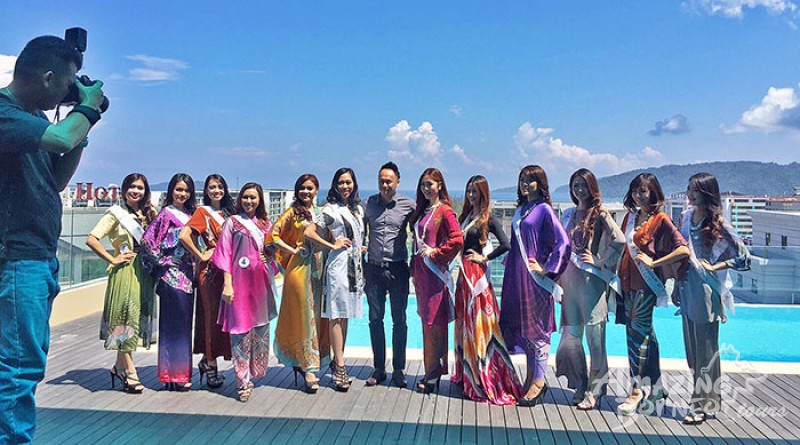 12 finalists of the Miss Sabah Tourism 2015 doing a photoshoot
Before the pageant finale, the 12 finalists will be taken on a city tour by Amazing Borneo Tours & Events to get to know the destinations in and around Sabah better. There will also be a Miss Amazing Borneo subsidiary title to be won during the grand finals.
As the leading land tour operator in Sabah, Amazing Borneo Tours is proud to be a supporter and one of the main sponsors of Miss Sabah Tourism. Sabah is special place with enchanting natural beauty, vibrant cultures and wonderful people; therefore, we believe that the Miss Sabah Tourism Pageant is a great way to promote Sabah to the world.
According to Lynn, "Amazing Borneo Tours' mission is to provide distinctive quality and unparalleled travel experiences for all our guests with the highest standards, which is line with Miss Sabah Tourism's objective--to unveil the eco-wonders and promote the beauty of Sabah to the world. Featuring a bevy of beautiful Sabahan ladies as Sabah's very own ambassadors, we hope to place Sabah in the mind map of all tourists. Of course, we also hope that when people think of Sabah, they will think of Amazing Borneo."
The Miss Sabah Tourism 2015 Grand Finals will be held on 19 June, 2015 at the Hakka Association Hall, Tanjung Lipat. The winner of Miss Sabah Tourism will go home with RM5000 worth of cash and prizes.
Stay tuned for more updates on our day out with these beautiful girls!