Top High-Altitude Adventures: Best of Borneo's landscapes.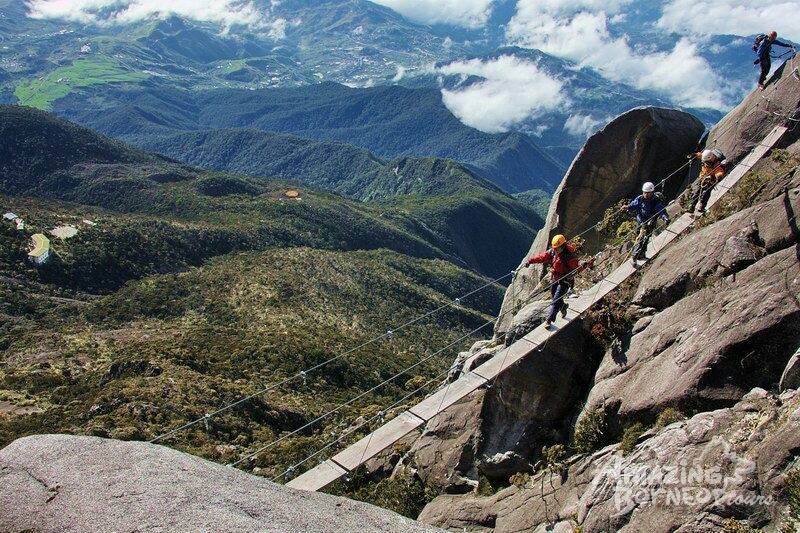 2016 is the year to revive your sense of adventure, a little differently. Borneo is synonymous with 'Adventure', and when paired with the very best of highland scenery…. The journey is not across, but rather, UP!
From the symbol and pride of Sabah towering above all at 4,095m to eye-soothing views from the peak of a mountainous island formed by the remnants of an ancient volcano —Adventure-seekers, you best gear up for mad-beauty at great heights :
1. Mount Kinabalu via Ferrata : High-altitude excursion along the granite walls of Mt.Kinabalu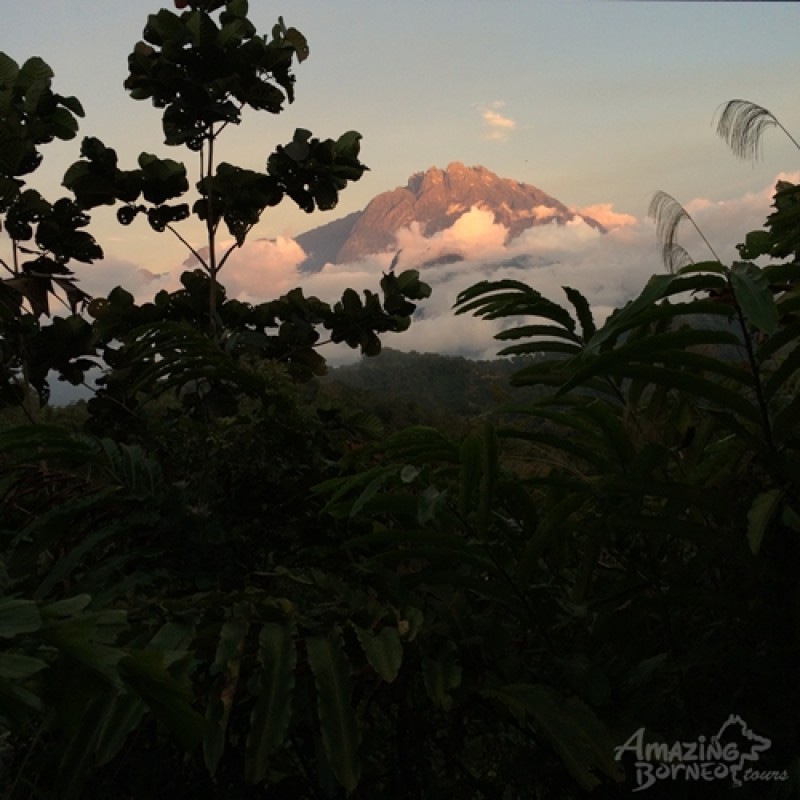 With an elevation of 4,095m above sea level, the bald-top granite massif of Mount Kinabalu is a fine place to beat the heat and satisfy your inner daredevil.
Some say "If you haven't seen Mount Kinabalu, you haven't seen Southeast Asia.". Sure, seeing is easy. The imposing beauty of Mount Kinabalu can seen from the Kinabalu National Park, close enough to rouse your instinctive yearning to climb it. Touchdown Low's Peak, the sunrise is goes beyond words. But how 'bout you level up the adrenaline and experience Akinabalu's ancient terrain from a whole new perspective?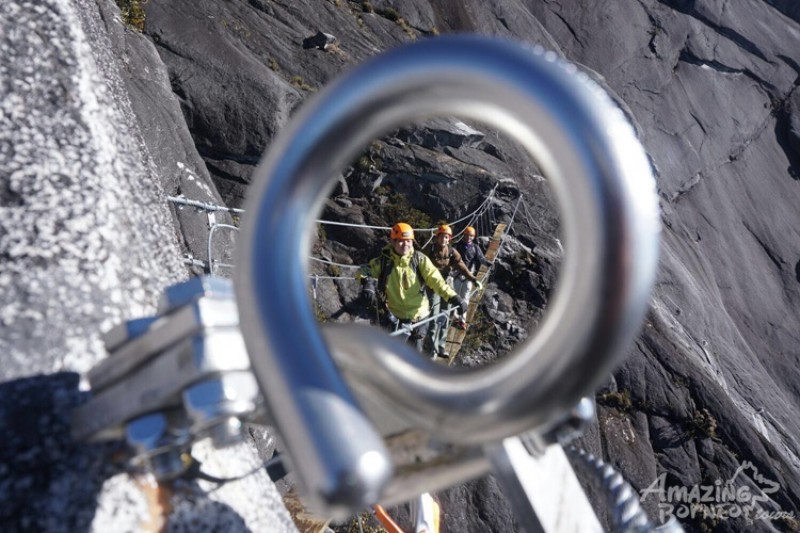 Get plastered to the rock-face of Mount Kinabalu, so close you can almost kiss it. The via Ferrata takes you for a high-altitude excursion along the granite walls through a series of iron rings, palettes (footholds), rails and cables wrapped around the North Face of Mt.Kinabalu.
With each foothold taking you further down the "iron path", you are exposed to hidden plateaus, nooks and crannies—don't forget to look down, because….. this.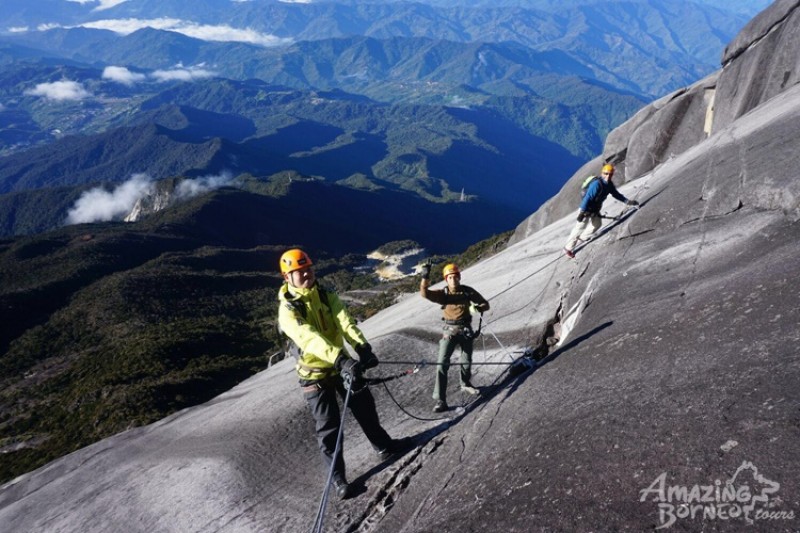 Best thing is, no-prior experience required.
2. Bohey Dulang, Semporna : 600 meter hike comes with sweet rewards at the top!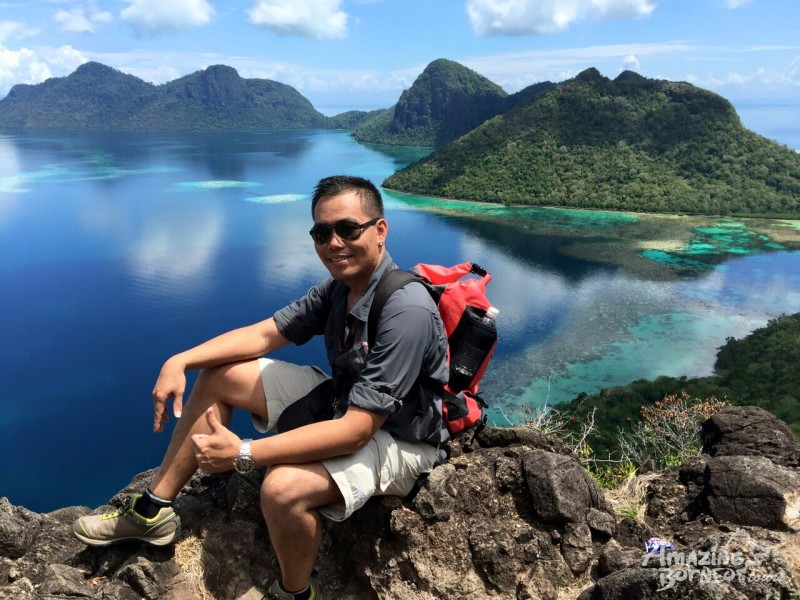 It's easy to laze in a sweet island daze when you're on the Semporna Archipelago—emerald hues, top-notch visibility for both diving and snorkeling and the fact that you are on one of the most pristine corners of the world. However, if you find yourself itching to break a sweat, a 600meter hike comes with sweet rewards at the top.
The wildly beautiful Bohey Dulang Island is a hidden gem tucked in the blue yonder of Tun Sankaran Marine Park. The crater, shaped by volcanic eruption two and a half million years ago is now filled 25meters deep with sea-water and out-skirted by coral reefs—best enjoyed from a panaromic view-point 253meters above sea level.
3. Gunung Mulu National Park : Conquer the limestone spikes of Mulu Pinnacles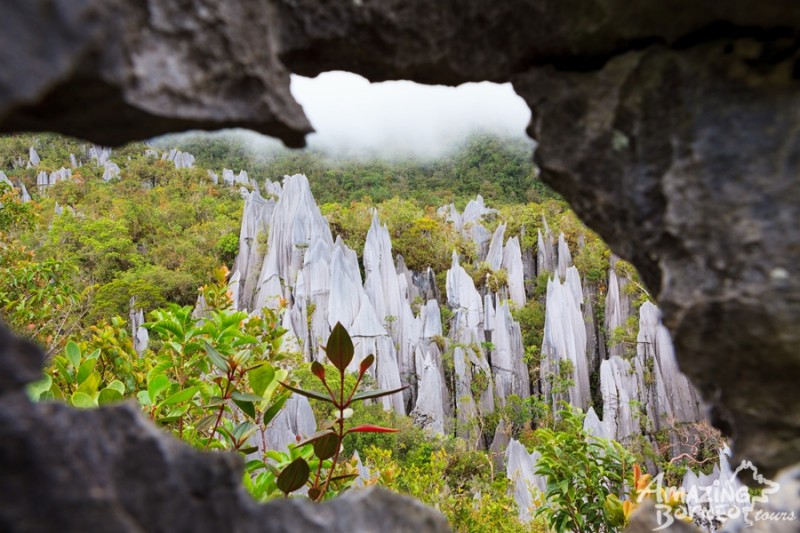 When in Mulu National Park, the caves are not the only outstanding feature.
Borneo's unique topography often hurls out fascinating limestone outcrops. The most striking example of this would be, 'Gunung Api', home to the one of the World's most spectacular chunk of limestone karst—the famed Mulu Pinnacles.
Carved simply by rainfall, the Mulu Pinnacles is a real-life postcard from the past gifted to the present, capturing centuries of water erosion that has dissolved rocks into razor-sharp ridges towering triumphantly through the tangle of forest canopy below. The route to the Pinnacles involves a longboat ride along Melinau River, a 9KM trek to Camp 5 for an overnight stay and a steep 2.4KM hike up the Pinnacle Summit Trek the following day.
Despite the seemingly steep ascent, the extremely doable 2 Day 1 Night hike offers a view that spreads in most dramatic fashion—making your selfie game strong and the challenge worthwhile.
4. Mount Trus Madi : Second tallest Peak in Borneo with a view of Mt.Kinabalu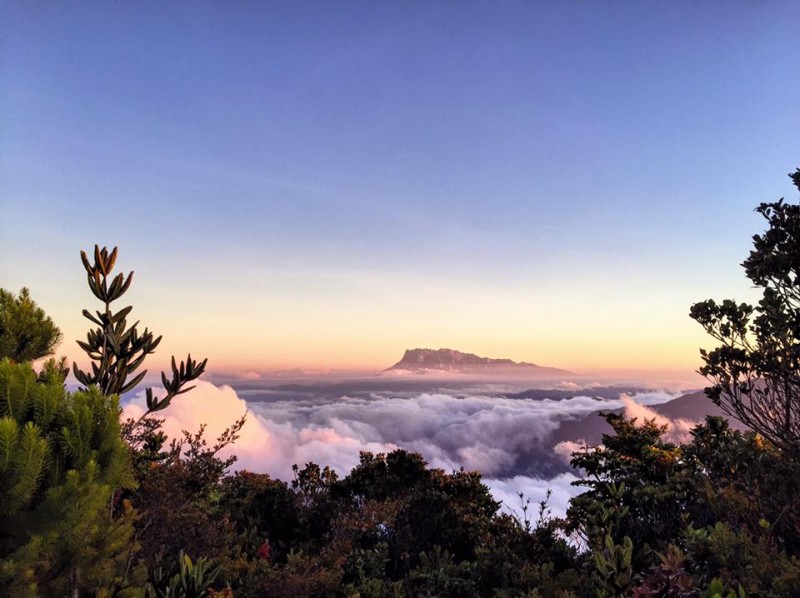 Image by: Vanessa Venda Vitales
Second highest peak on Borneo island & Malaysia, Mount Trus Madi (2,643m).
40 kilometers north from the summit, a view of Mt.Kinabalu soaring aloft into the Borneo sky. Throughout that 4.9KM journey, pitcher-plants stud the trails and an extravaganza of Flora & Fauna ushers you through five different types of vegetation zone—lowland mixed dipterocarps, hill mixed dipterocarp forest, lower montane forest, upper montane forest, and summit scrub. Some may say it's not about the destination, it's about the journey. Mount Trus Madi gives you both.
Macro-Photographers have an especially good time here, where there's aplenty of strange wonders to zoom into. Dizzying look-out points to please the thrill-seekers? Steep slopes give way to awe-inducing views: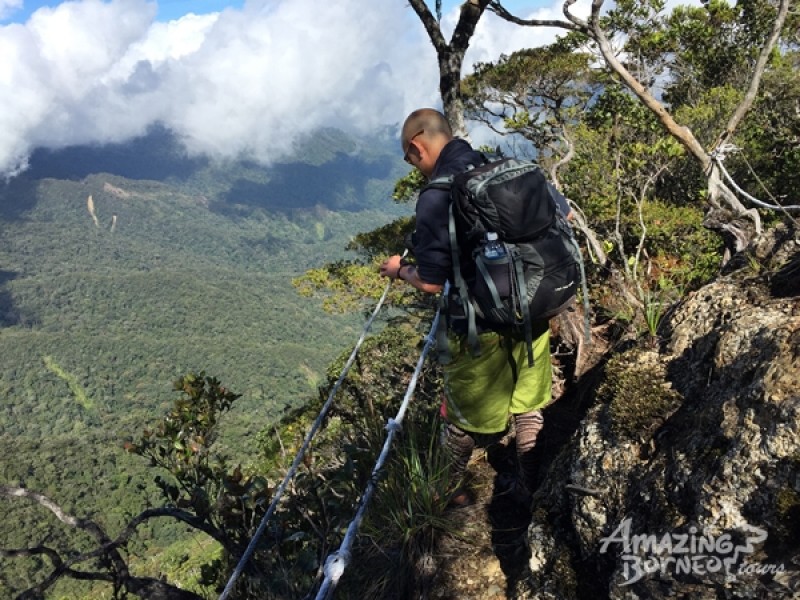 5. Borneo Rainforest Lodge Danum Valley : Take it to the Tree-top Canopy!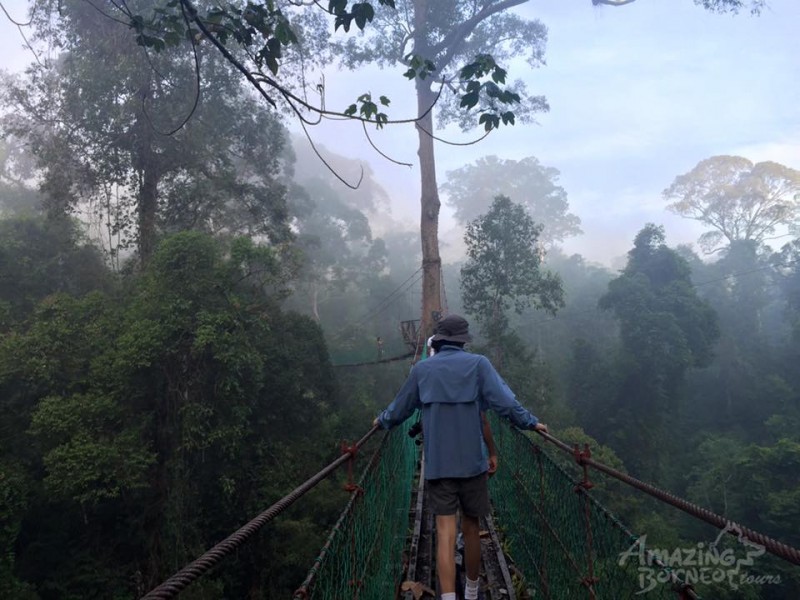 Do you ever seem to feel as though there is something strangely comforting about splendid isolation, especially when you're standing high above a vast patch of land untouched by civilization? As you thread further into the forest-floor of Danum Valley, making your way up the World renowned Borneo Rainforest Tree-top canopy—what awaits you is a view showcasing the primordial garden of Earth, just as it was billions of years ago.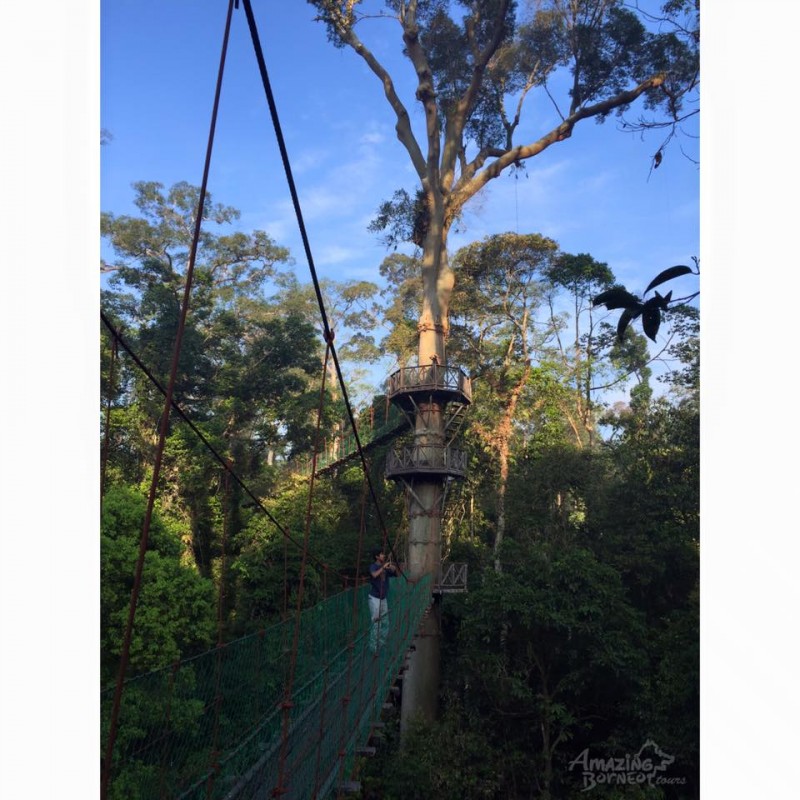 On the treetop canopy look-out, all that's left is you and the 43,800 hectare habitat home to more than 340 species of birds, 124 species of mammals and an astonishing 200 species of plants per hectare.
An extension to the Tree Top Canopy Walkway made it one of the most spectacular walkways in the World, complete with multiple viewing platforms that spans 300m in length and stands at 26m at the highest point, tall enough for an unobstructed up-close view of the 130 million year old virgin jungle's canopy that will leave you spellbound. The giant wilderness of Danum Valley is where you can truly step out the 21st Century and tune-in to Nature.
So we've done all the research, now all that's left is for you to channel that spirit of Adventure into a trip of a life-time. There's plenty to be thrilled about in Borneo, Check out our High-Altitude Adventure packages: