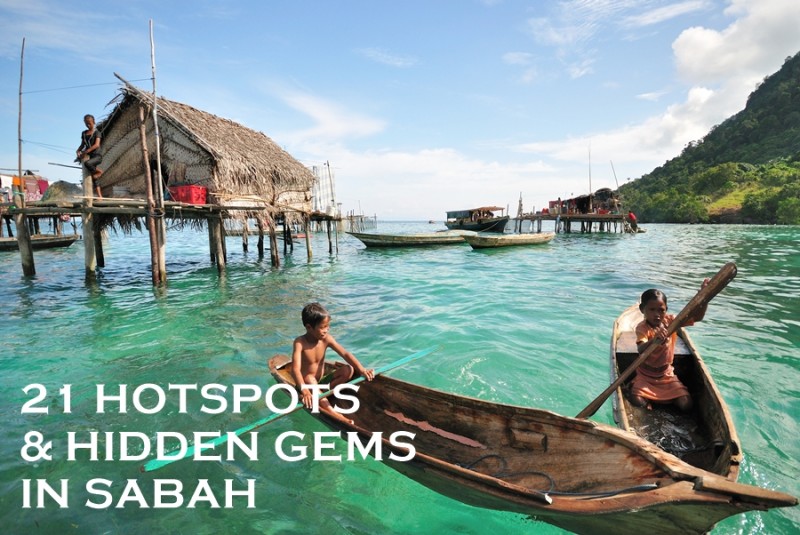 21 hot spots & hidden gems in Sabah to awaken your adventurous spirit. Where will Wanderlust take you this 2017? Don't settle for anything less than epic, Sabah is calling your name.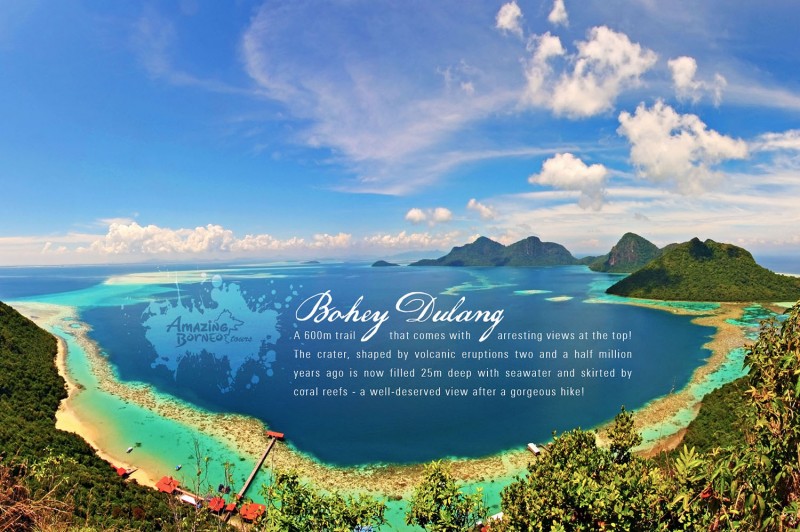 Bohey Dulang
A 600m trail that comes with arresting views at the top! The crater, shaped by volcanic eruptions two and half million years ago is not filled 25m deep with seawater and skirted by coral reefs- a well-deserved view after a gorgeous hike!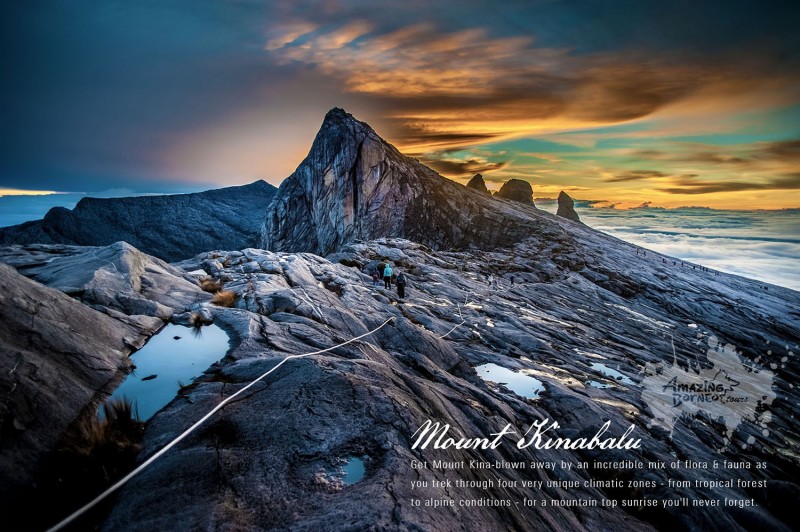 Mount Kinabalu
Get Mount Kina-blown away by an incredible mix of flora & fauna as you trek through four very unique climatic zones - from tropical forest to alpine conditions - for a mountain top sunrise you'll never forget.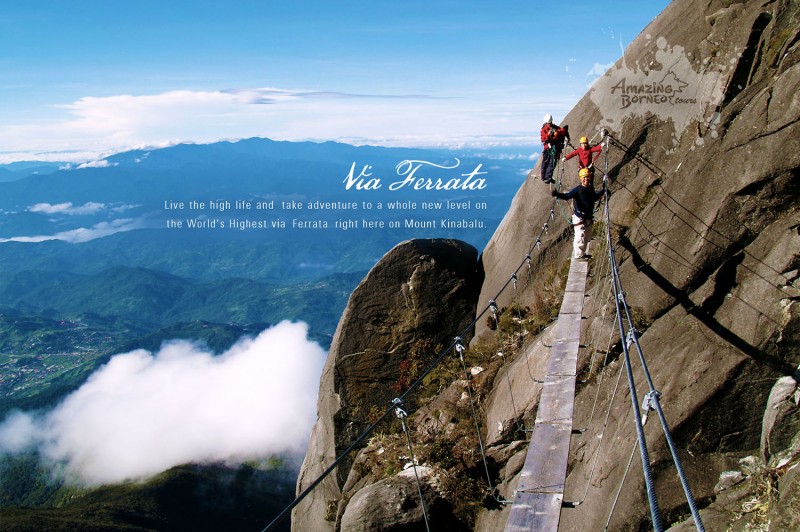 Via Ferrata
Live the high life and take adventure to a whole new level on the World's Highest via Ferrata right here on Mount Kinabalu.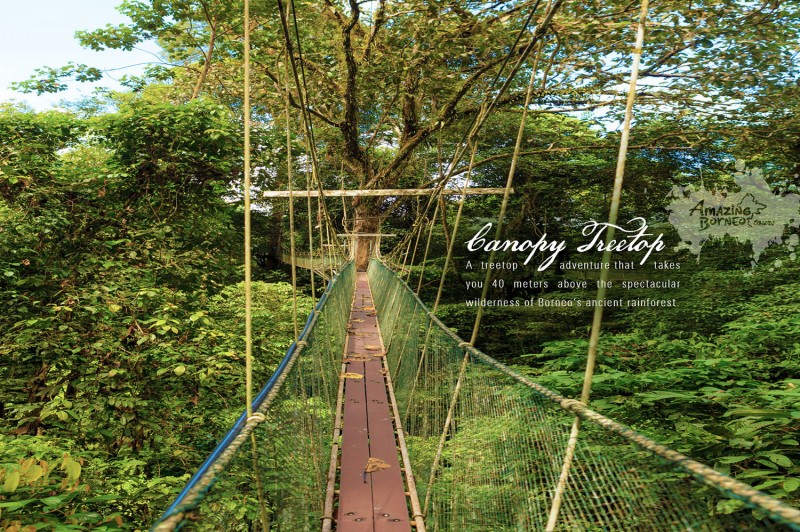 Canopy Treetop
A treetop adventure that takes you 40 meters above the spectacular wilderness of Borneo's ancient rainforest.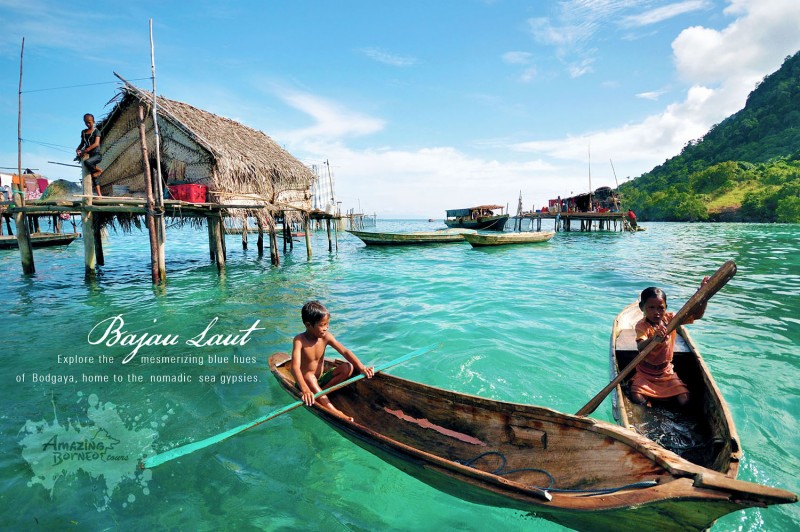 Bajau Laut
Explore the mesmerizing blue hues of Bodgaya, home to the nomadic sea gypsies.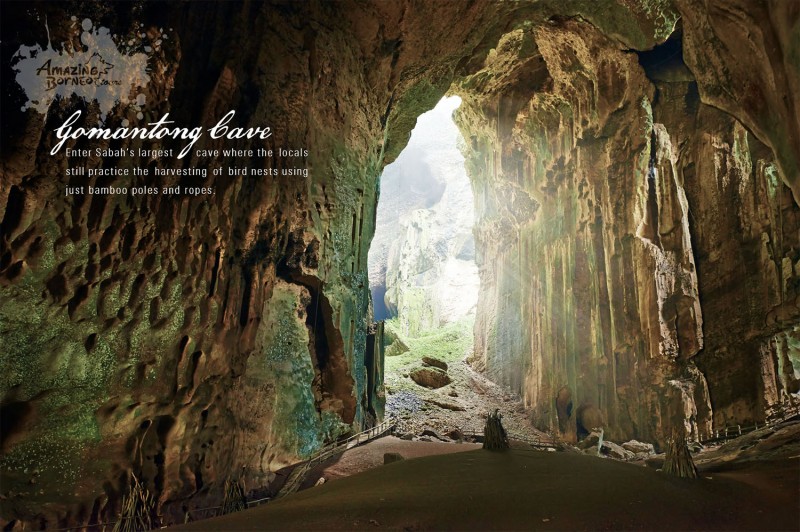 Gomantong Cave
Enter Sabah's largest cave where the locals still practice the harvesting of bird nests using just bamboo poles and ropes.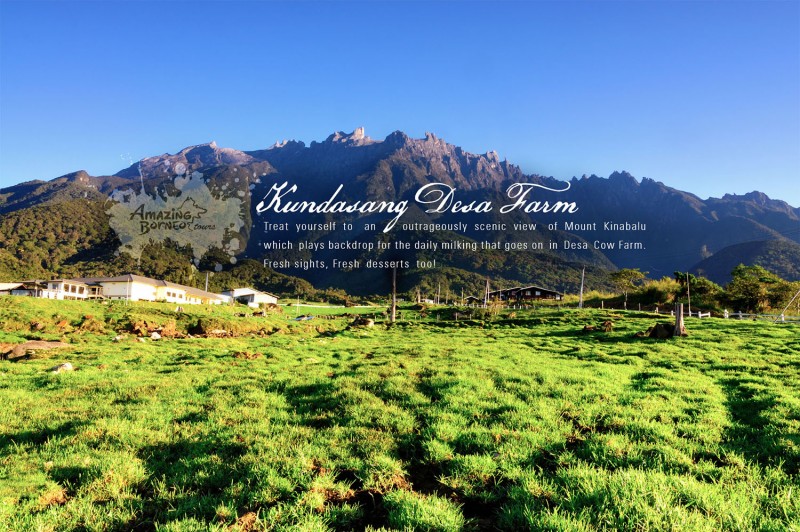 Kundasang Desa Farm
Treat yourself to an outrageously scenic view of Mount Kinabalu which plays backdrop for the daily milking that goes on in Desa Cow Farm. Fresh sights, Fresh desserts too!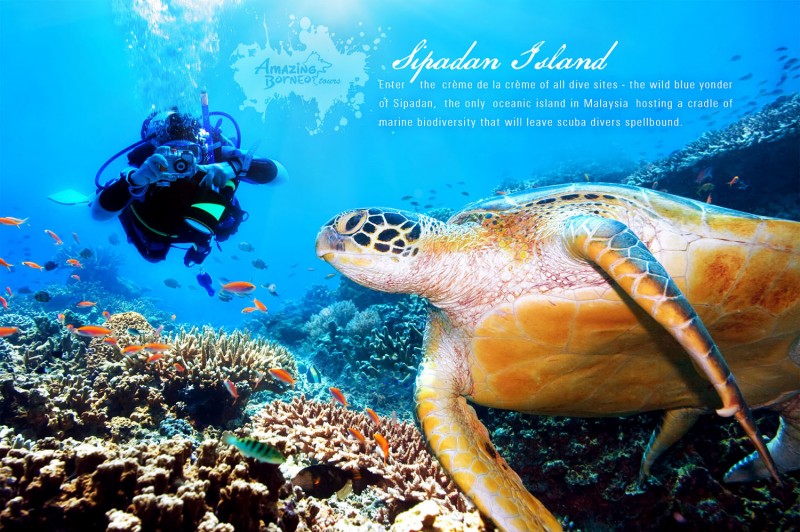 Sipadan Island
Enter the crème de la crème of all dive sites - the wild blue yonder of Sipadan, the only oceanic island in Malaysia hosting a cradle of marine biodiversity that will leave scuba divers spellbound.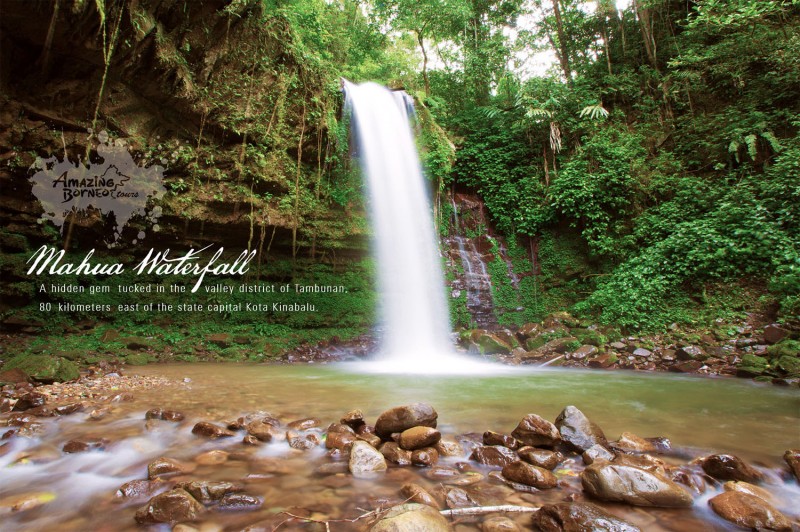 Mahua Waterfall
A hidden gem tucked in the valley district of Tambunan, 80 kilometres east of the state capital Kota Kinabalu.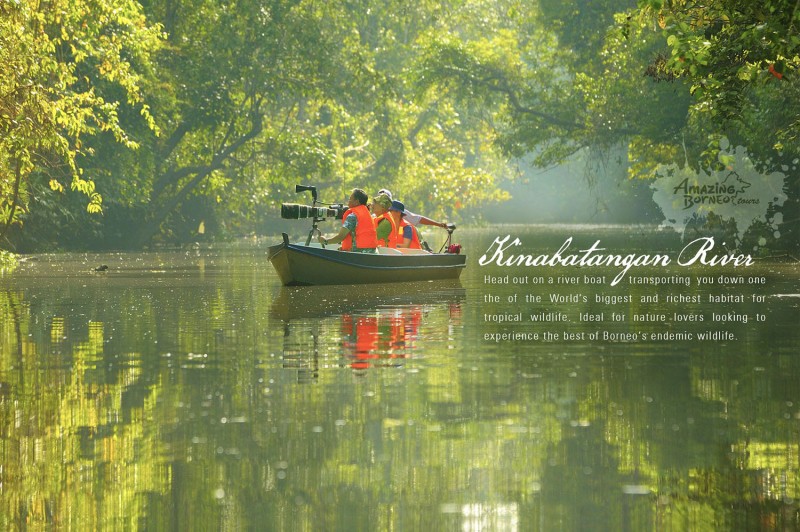 Kinabatangan River
Head out on a river boat transporting you down one of the World's biggest and richest habitat for tropical wildlife. Ideal for nature lovers looking to experience the best of Borneo's endemic wildlife.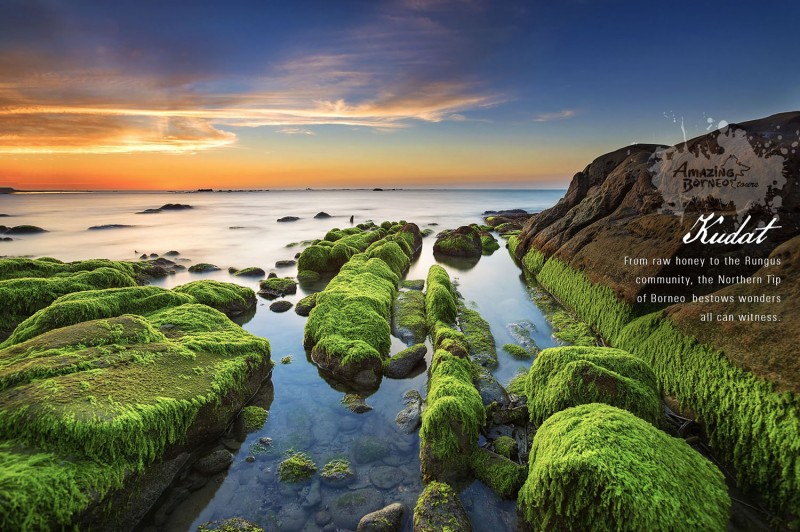 Kudat
From raw honey to the Rungus community, the Northern Tip of Borneo bestows wonders all can witness.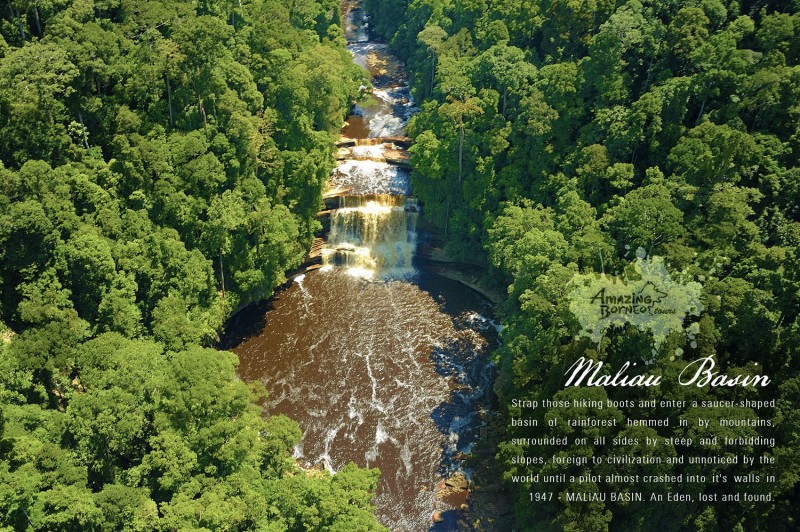 Maliau Basin
Strap those hiking boots and enter a saucer-shaped basin of rainforest hemmed in by mountains, surrounded on all sides by sleep and forbidding slopes, foreign to civilization and unnoticed by the world until a pilot almost crashed into its walls in 1947 - MALIAU BASIN. An Eden, lost and found.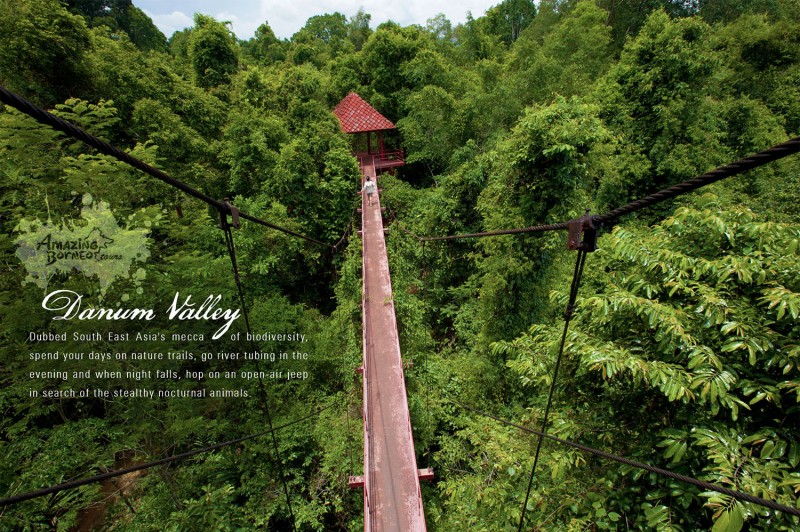 Danum Valley
Dubbed South East Asia's mecca of biodiversity, spend your days on nature trails, go river tubing in the evening and when night falls, hop on an open-air jeep in search of the stealthy nocturnal animals.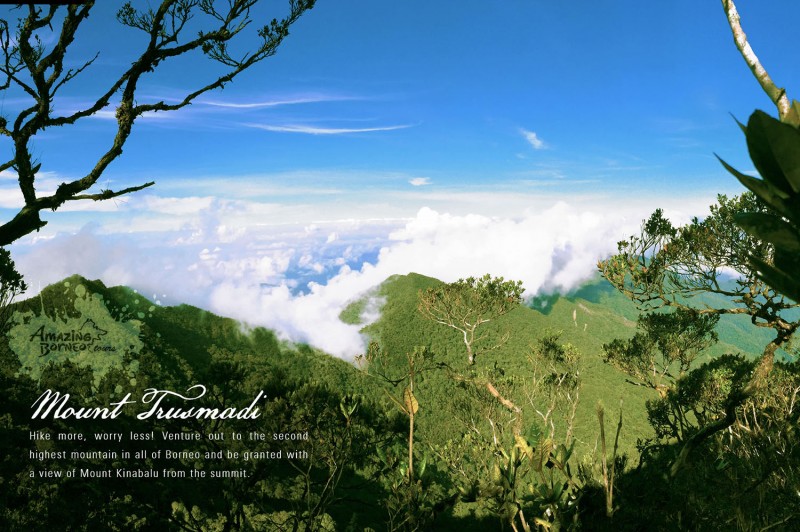 Mount Trusmadi
Hike more, worry less! Venture out to the second highest mountain in all of Borneo and be granted with a view of Mount Kinabalu from the summit.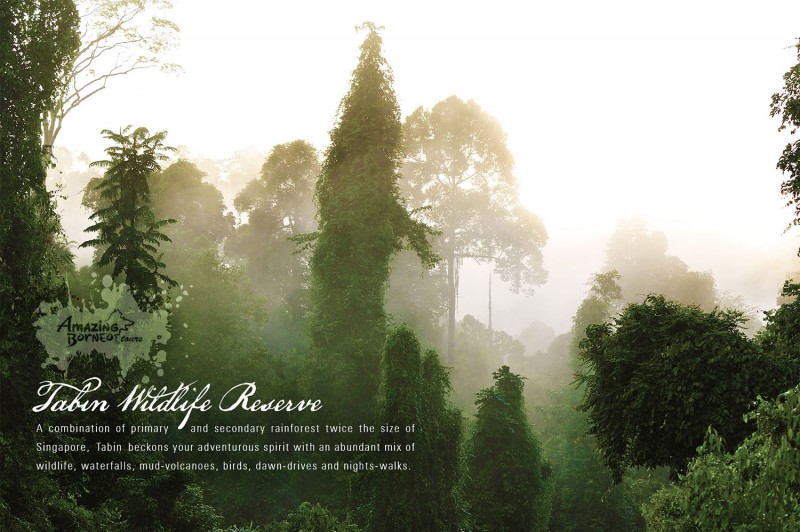 Tabun Wildlife Reserve
A combination of primary and secondary rainforest twice the size of Singapore. Tabin beckons your adventurous spirit with an abundant mix of wildlife, waterfalls, mud-volcanoes, birds, dawn-drives and nights-walks.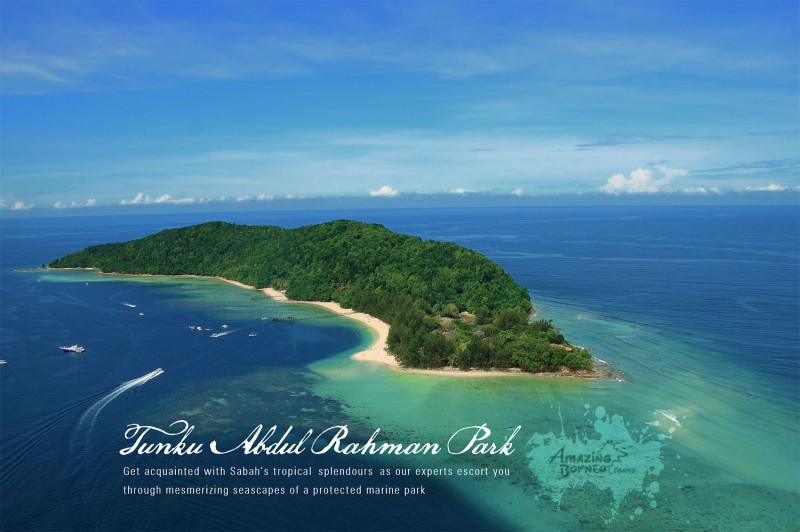 Tunku Abdul Rahman Park
Get acquainted with Sabah's tropical splendours as our experts escort you through mesmerizing seascapes of a protected marine park.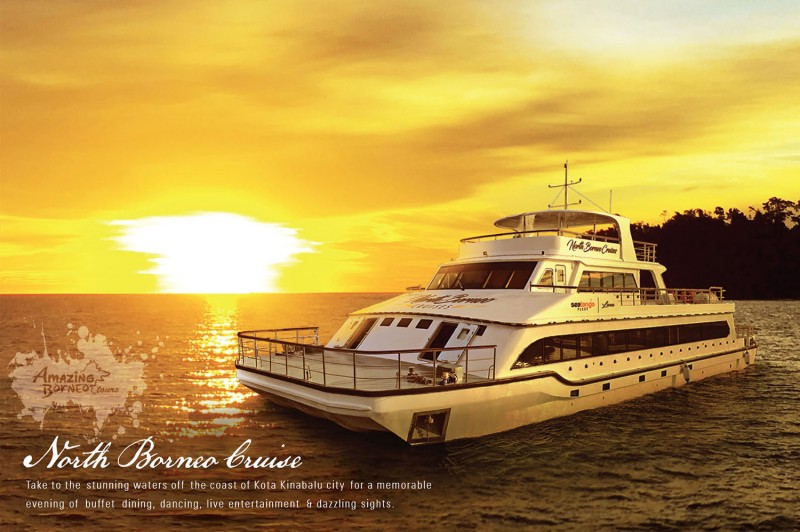 North Borneo Cruise
Take to the stunning waters off the coast of Kota Kinabalu city for a memorable evening of buffet dining, dancing, live entertainment & dazzling sights.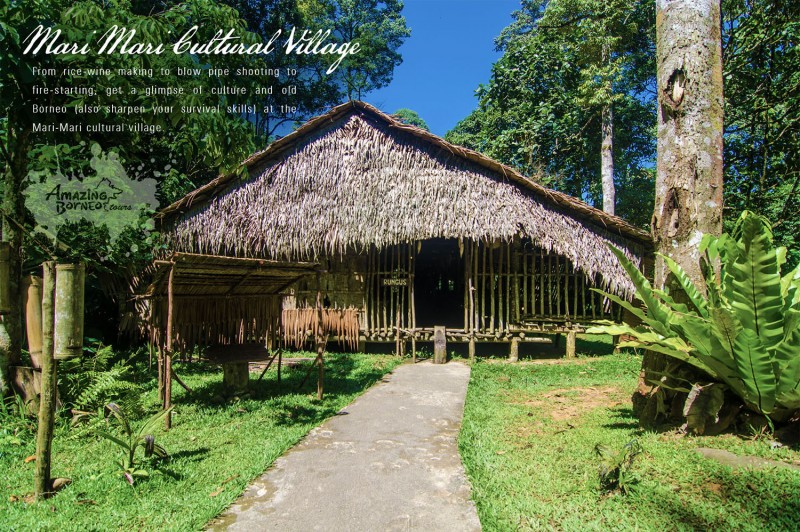 Mari-Mari Cultural Village
From rice wine making to blow pipe shooting to fire-starting, get a glimpse of culture and old Borneo (also sharpen your survival skills) at the Mari-Mari cultural village.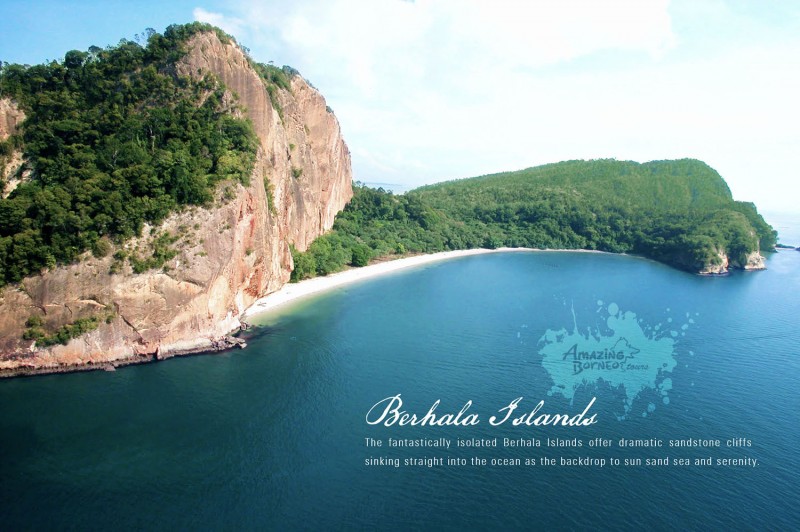 Berhala Islands
The fantastically isolated Berhala Islands offer dramatic sandstone cliffs sinking straight into the ocean as the backdrop to sun sand sea and serenity.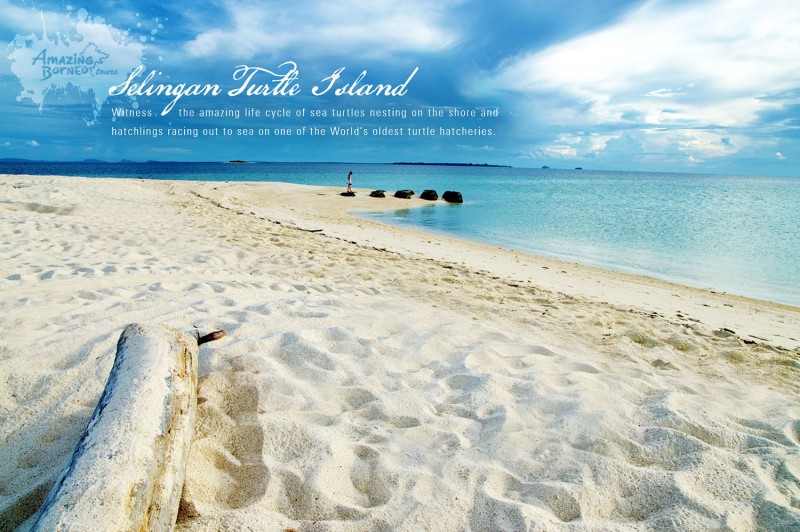 Selingan Turtle Island
Witness the amazing life cycle of sea turtles nesting on the shore and hatchlings racing out to sea on one of the World's oldest turtle hatcheries.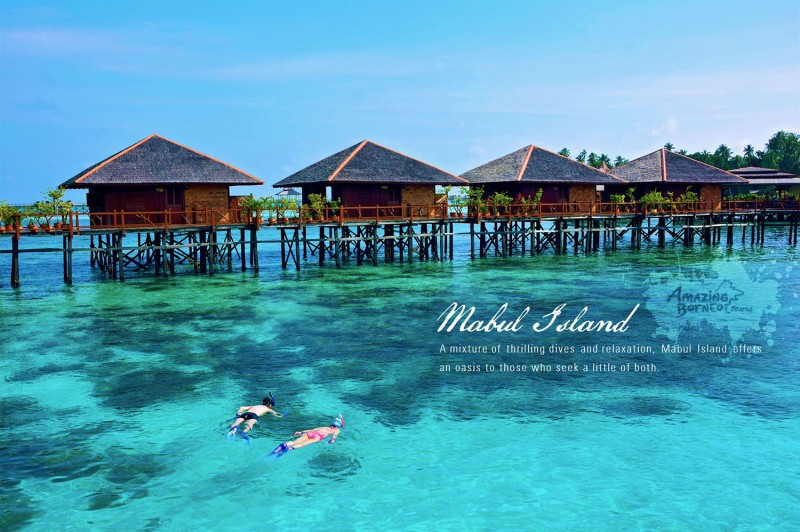 Mabul Island
A mixture of thrilling dives and relaxation, Mabul Island offers an oasis to those who seek a little of both.
Booking & Enquiries : info@amazingborneo.com | www.AmazingBorneo.com