It is said that you will never be quite the true Sabahan until you have climbed Mount Kinabalu, preferably more than once. Fairly enough, travelers from all over the world have flocked to Sabah for years and made month-long reservations to experience what it's like standing on the summit of Mount Kinabalu. Therefore, when offered the opportunity to climb Mount Kinabalu (for the third time in my lifetime), I just couldn't say no.
Mount Kinabalu for the uninitiated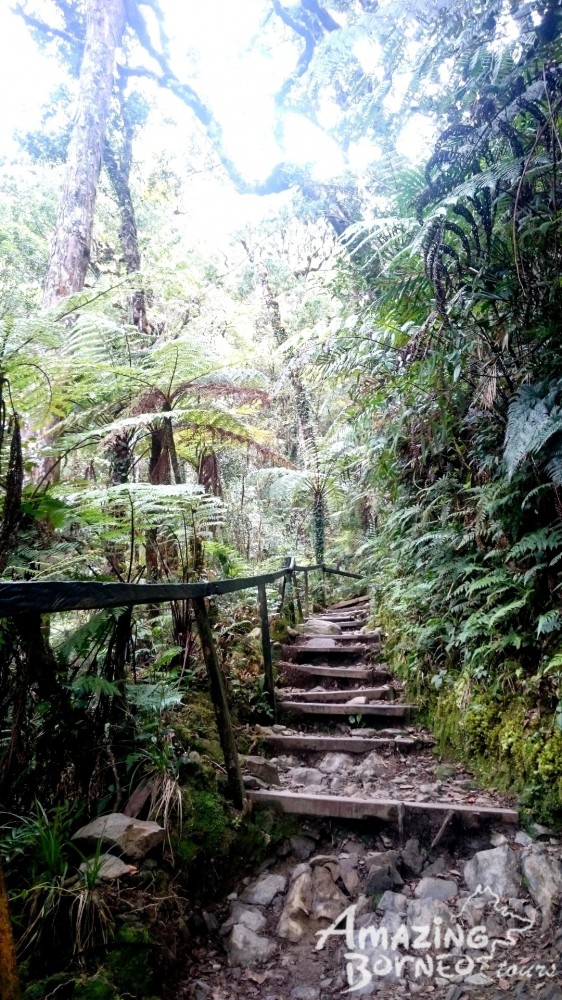 Stairs leading up from Timpohon Gate

The average Mount Kinabalu climb takes two days to complete. Climbers usually need to stay at an accommodation on PanaLaban (previously known generally as Laban Rata) for a night before resuming the climb to the summit early the next morning. However, climbers may also opt to stay on Mount Kinabalu another night if they feel like resting longer or would like to participate in the Via Ferrata rock climbing activity.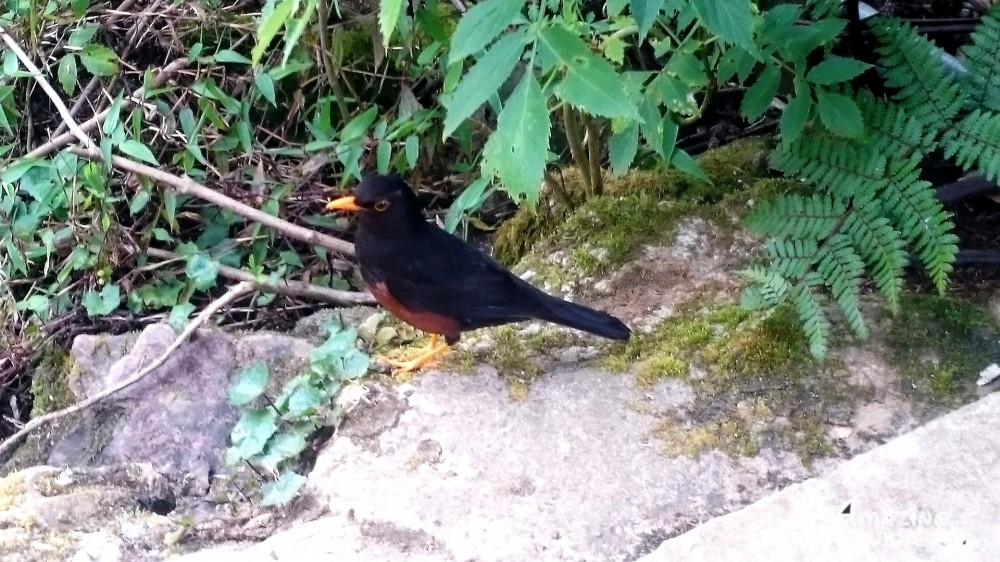 Among the friends you will meet along the way

The first leg of the climb starts off with a six-kilometer trek up from Timpohon Gate to PanaLaban. For our group, we begin trekking at 9.30am. Although the recorded distance is merely six kilometers, the elevation makes all the difference, it may feel like ages to complete 1km of trekking! The length of time taken to complete the trek varies according to each climber's fitness level -- one to two hours if you are a superfit ultra trail runner and up to eight hours if you hardly work out.
Before your climb, your mountain guide will provide you with a lunch pack and a 500ml bottle of mineral water, which you can refill along the way. However, it's still advisable to bring extra snacks in case you'd feel extra peckish during your climb. You can never go wrong with a bar of chocolate or two. Also opt for dried fruits and nuts for an extra boost of energy.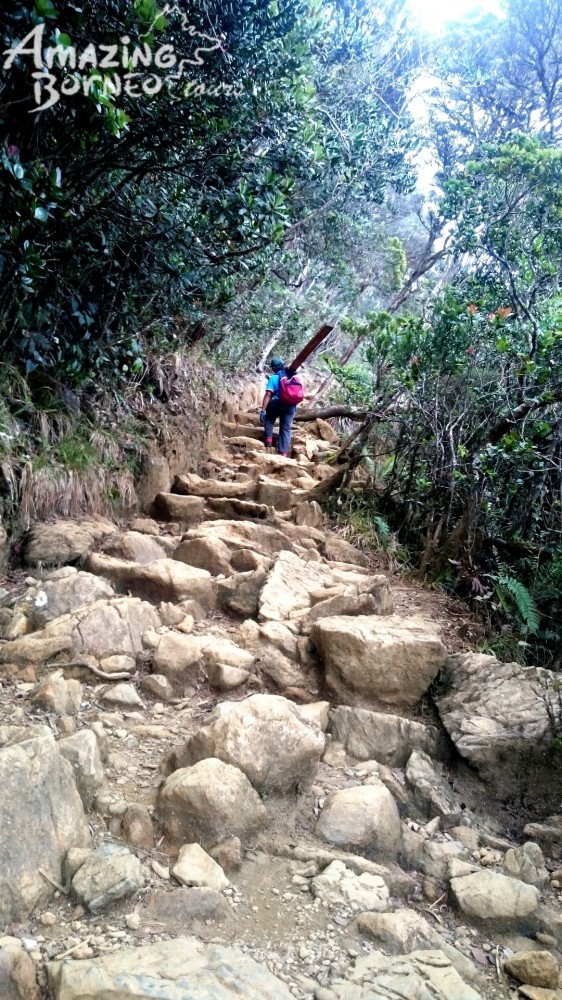 Towards the end of the climb, the terrain gets rockier

There are resting huts every 1 kilometer that your trek up. These huts are equipped with a reasonably clean toilet each and water tanks. The issue of whether or not the water from these rainwater tanks are safe for drinking is always up for debate. If you ask the mountain guides, they would tell you to go ahead and drink from them. But if you know that you've had a sheltered digestive system all your life, it's better to bring enough water so that you won't have to refill.

Touch down PanaLaban!
I arrive at PanaLaban at approximately 1.30pm, which is not too shabby considering my fitness level. From PanaLaban, I continue my trek up to Pendant Hut -- my accommodation for the night -- to check in.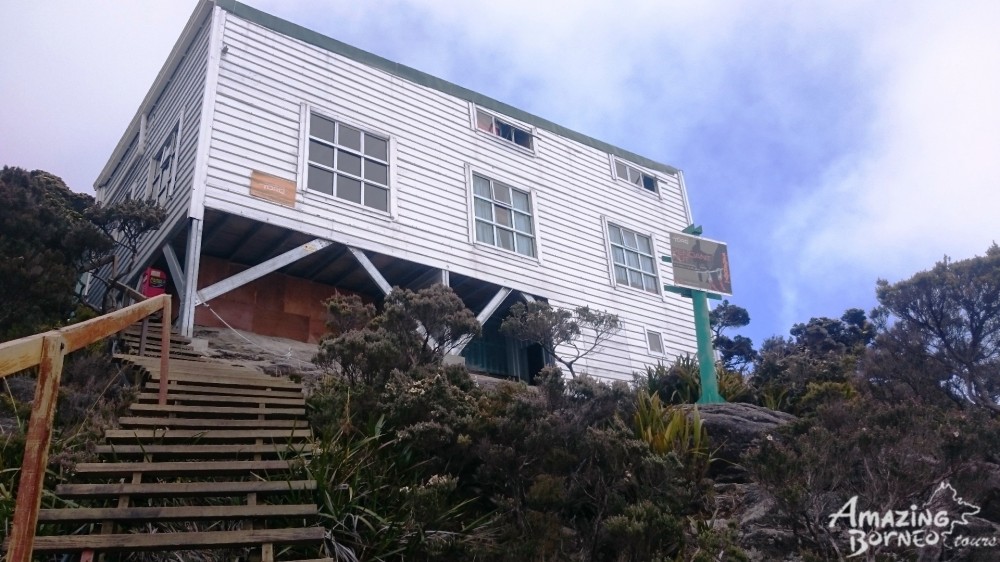 Pendant Hut

Located at 3,270 meters above sea level, Pendant Hut is a cosy hostel that is exclusive for Via Ferrata climbers. The hostel is divided into several rooms (named after the peaks on Mount Kinabalu) that are accommodated with several bunk beds and sleeping bags.
In the living room area, you can also find board games to keep you entertained and miniature rock climbing props for you to practice your climb, as well as a free flow of hot and cold beverages.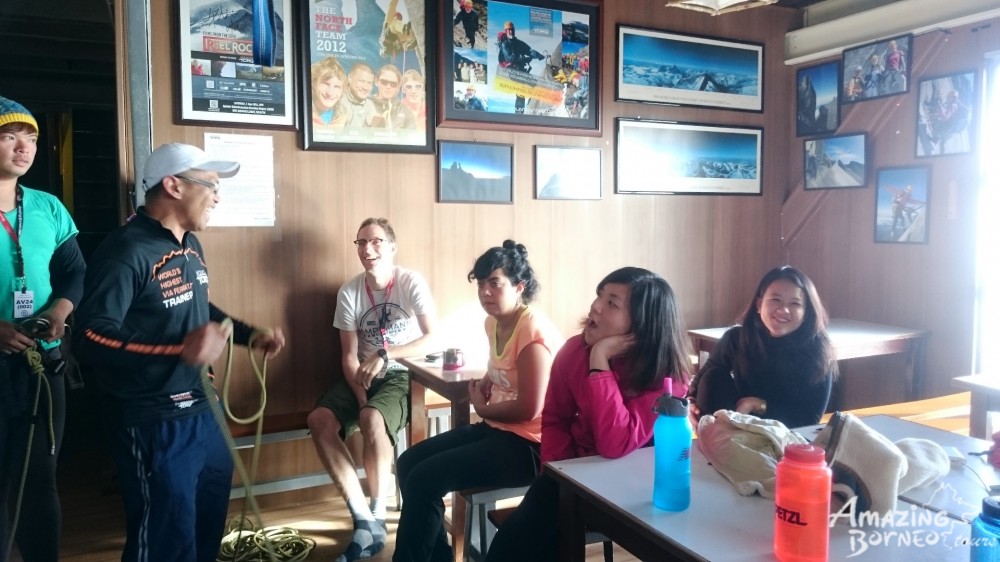 The 4pm Via Ferrata briefing
At around 4pm, when all Via Ferrata climbers have arrived and checked in, we are given a safety briefing on how to walk the torq on the Via Ferrata route. During the briefing, we are taught how to put on the harness and how to handle the carabiner when walking the torq. The briefing is followed by a quick demonstration session during which everyone is involved.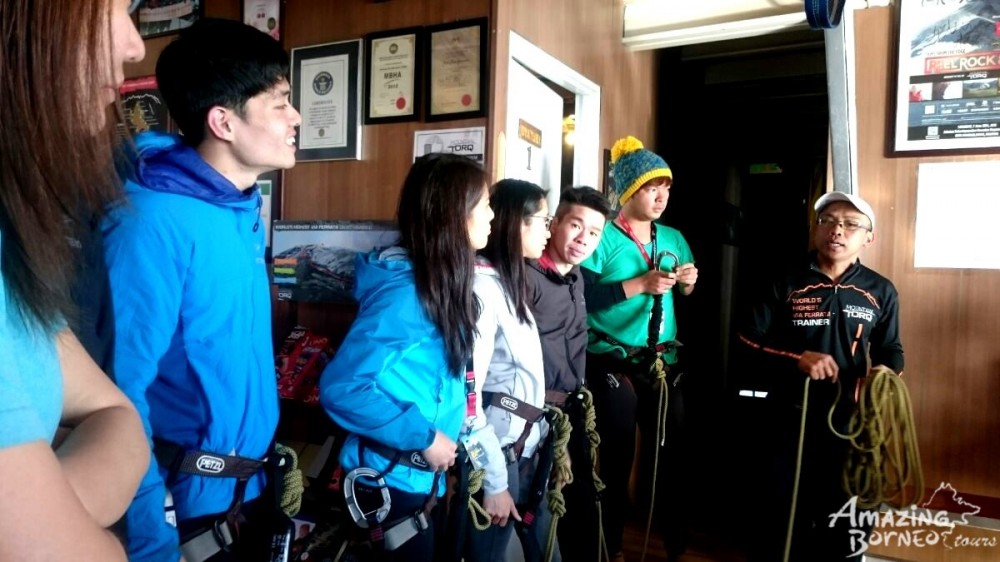 Paying attention during the demo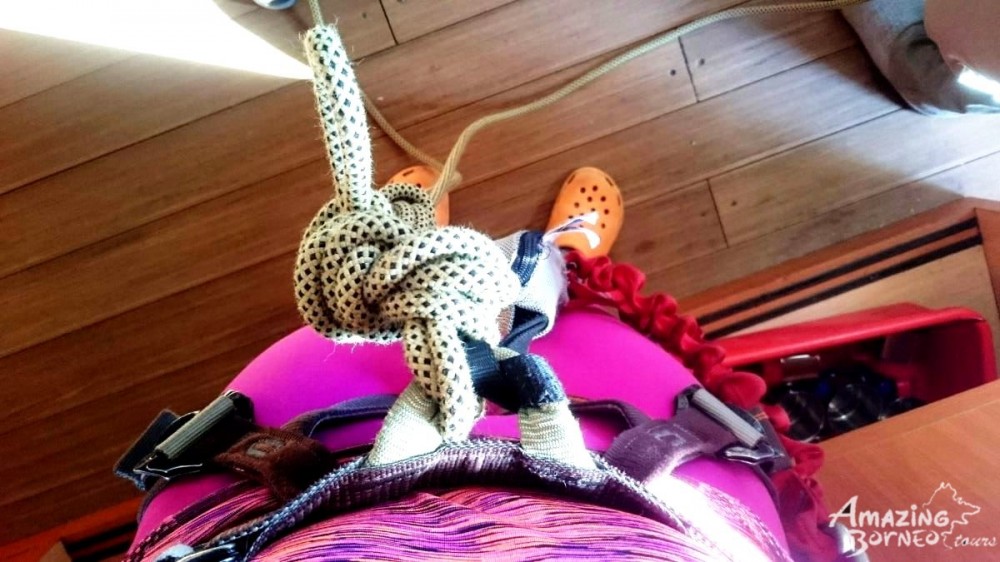 Gearing up!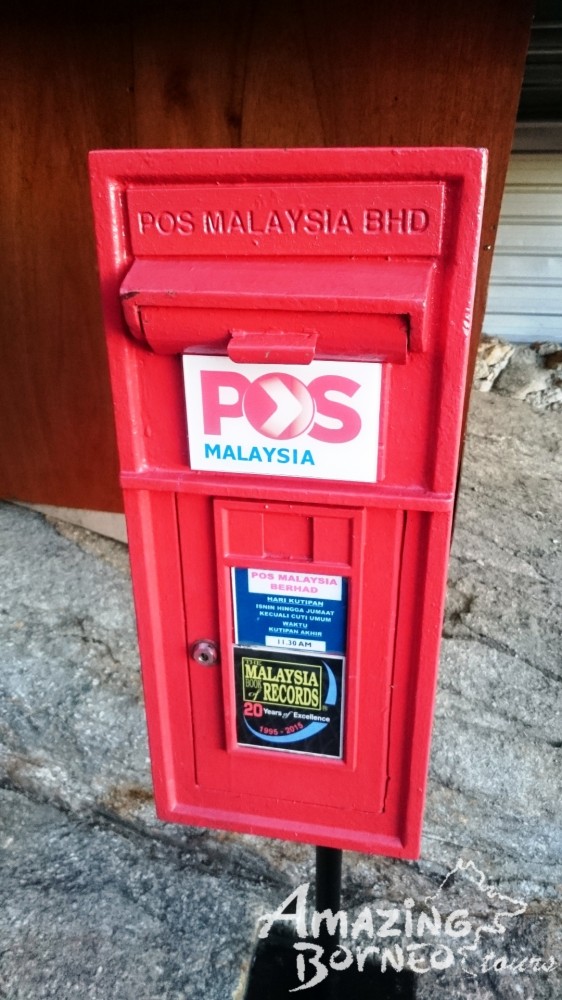 You can even send postcards to friends and family from Pendant Hut!
After the briefing, it is free and easy time for us. Since dinner time starts early here, I make my way to the Laban Rata Resthouse at 5.30pm for tea and an early buffet dinner. Located above the clouds, overlooking rustic villages in Kundasang, the Laban Rata Resthouse makes a perfect spot for sunset photography and sunset-themed selfies.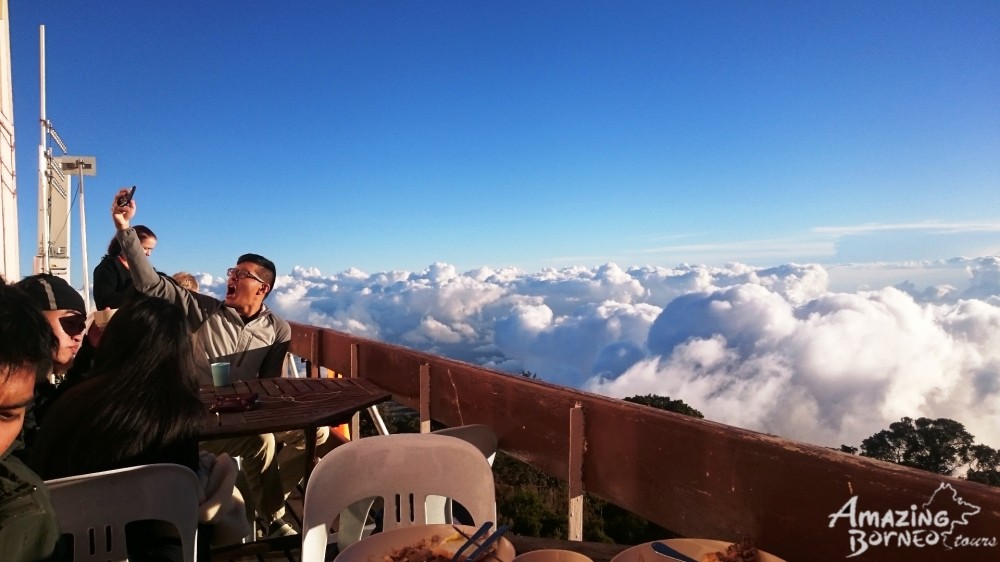 A climber with an excited expression over how gorgeous the view is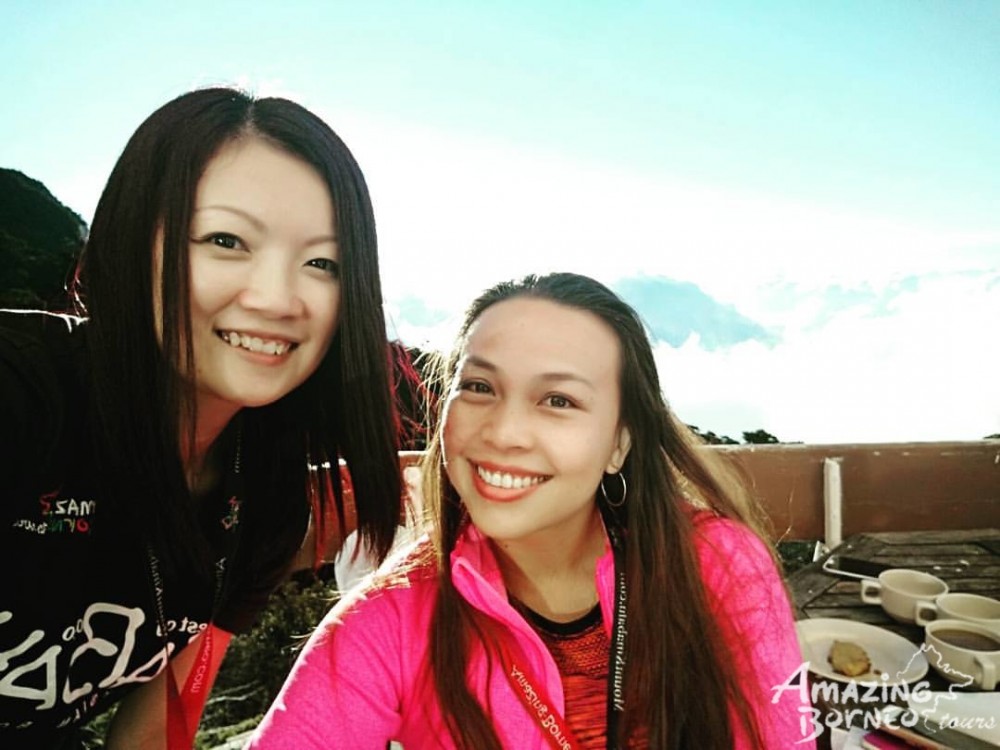 Wefie-ing at Laban Rata Resthouse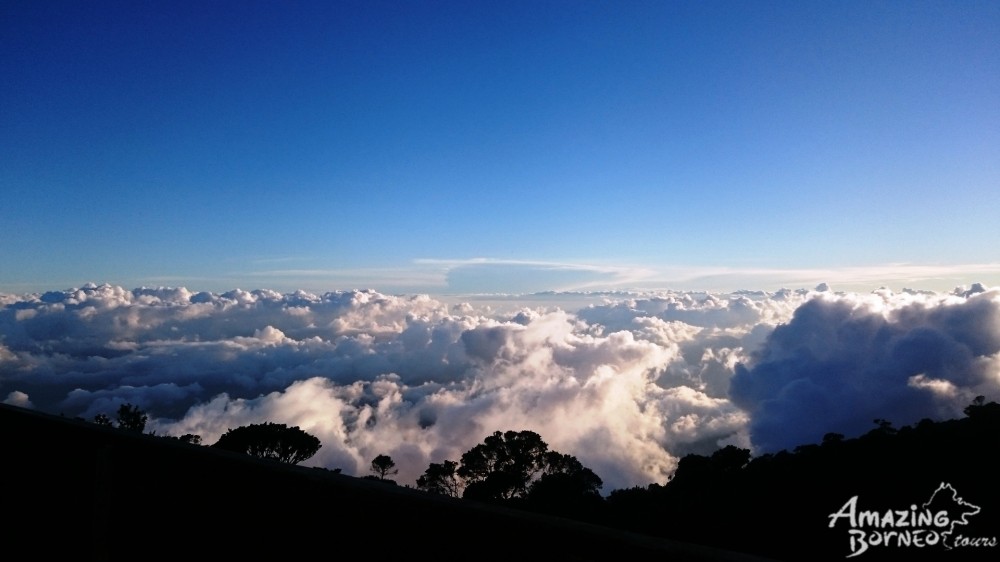 View above the clouds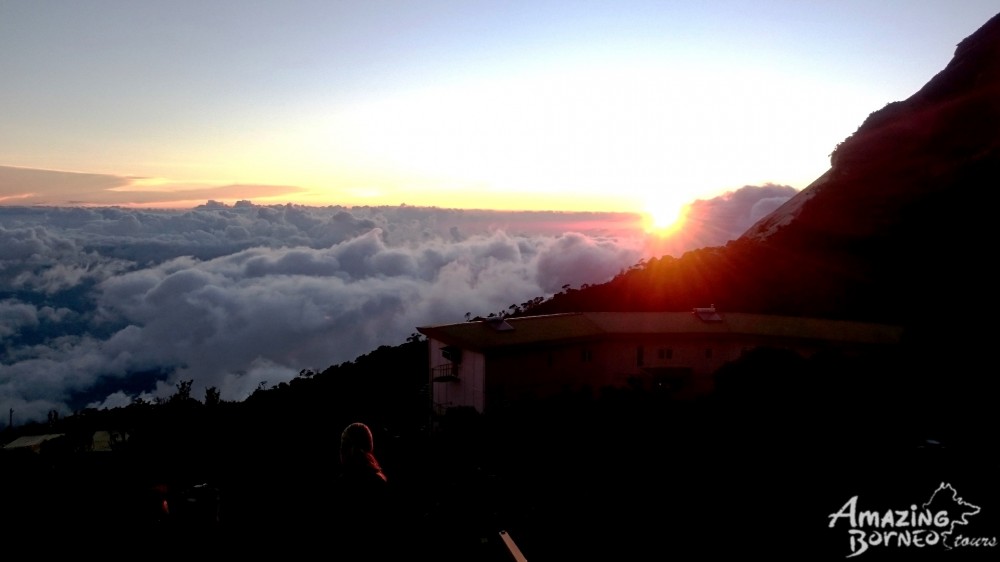 Pretty sunset from Pendant Hut

After dinner, it is bedtime for me.
To be continued...