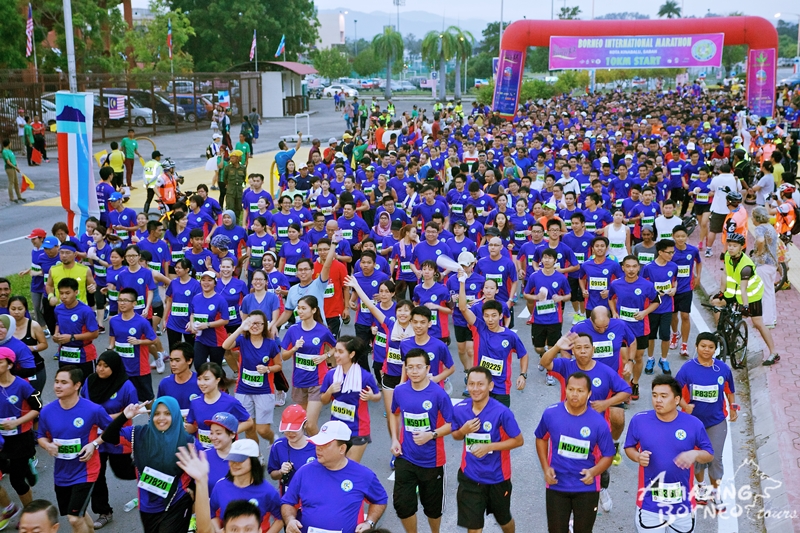 The Borneo International Marathon (BIM) has been one of Sabah Tourism's annual premier events ever since its inception in 2008. Initially, BIM was organized by Championship Sport Events Sdn. Bhd., spearheaded by Mr. Andrew Voon as the Race Director as well as the person instrumental in organizing the Borneo International Marathon.The first BIM had three categories : 10km, 21km and 42km and was participated by a mere 529 runners.

Today, as a legacy prolonged by the Kinabalu Running Club (KRC), BIM attracts thousands of runners, both local and international, each year to take part in this fun and prestigious sporting event. If you haven't signed up yet, here are the reasons why you should!
1. A fun way to get active and happy!
Running is a great way to get active, be healthier and burn calories! It is also one of the cheaper ways to get a workout -- all you need are a pair of comfortable running shoes (and a supportive sports bra for the ladies!) and you're good to go. Research also shows that exercising triggers your body to release chemicals known as endorphins, which will reduce your perception of pain and promote a positive, happy feeling. What more, runners also report getting a 'runner's high' after a run.

2. An opportunity to enjoy the gorgeous KK coastline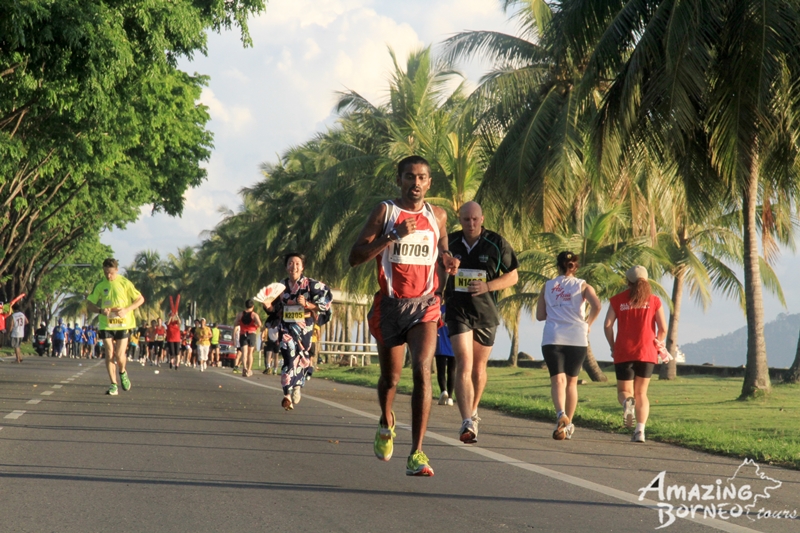 Whether you're running the 10K, 21K or 42K race, you are guaranteed to enjoy a breathtaking view of the KK coastline along Tanjung Lipat. Keep your eyes peeled for the first sign of sunrise along the coastline, beautiful wouldn't even begin to describe it!
3. An excuse to enjoy KK's yummy food!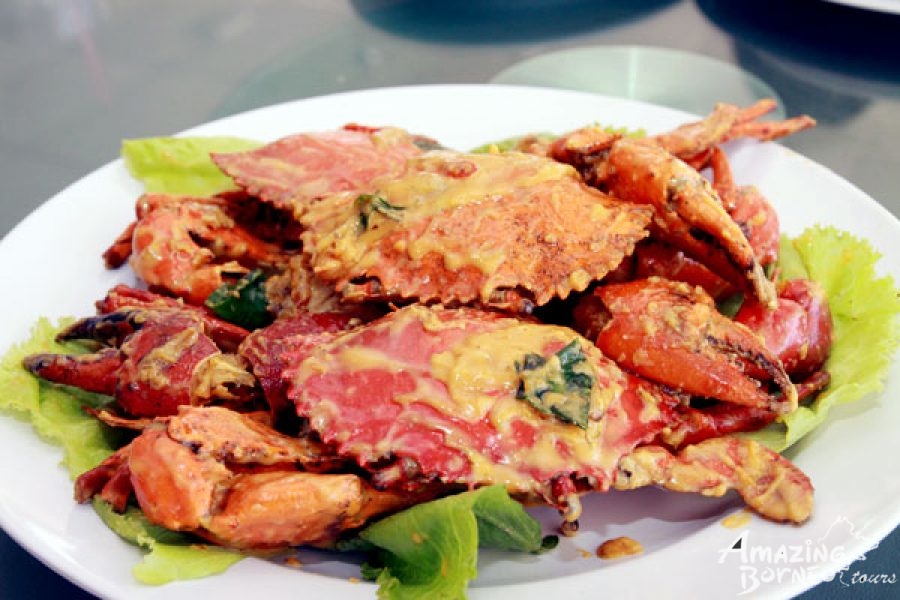 The best thing about running -- especially for full and half-marathons -- is that it gives you the excuse to indulge in your favourite carbohydrate-rich food. Therefore, before your run, do seize the opportunity to eat KK's favourite carb-rich foods: Tuaran mee, Beaufort mee, ngiu chap, seafood and kon lau mee.
4. Enjoy a post-run rest and relax in the island

There's nothing more rewarding than a rest and relax trip after a gruelling race. After the race, take some time to stretch your legs and dip into the warm and crystal clear waters of the Tunku Abdul Rahman Marine Park islands. Can't be bothered to dip? Simply spread out your beach towel, put on your sunnies and chill on the beach -- don't forget your sunscreen!

5. Experience a traditional Bornean massage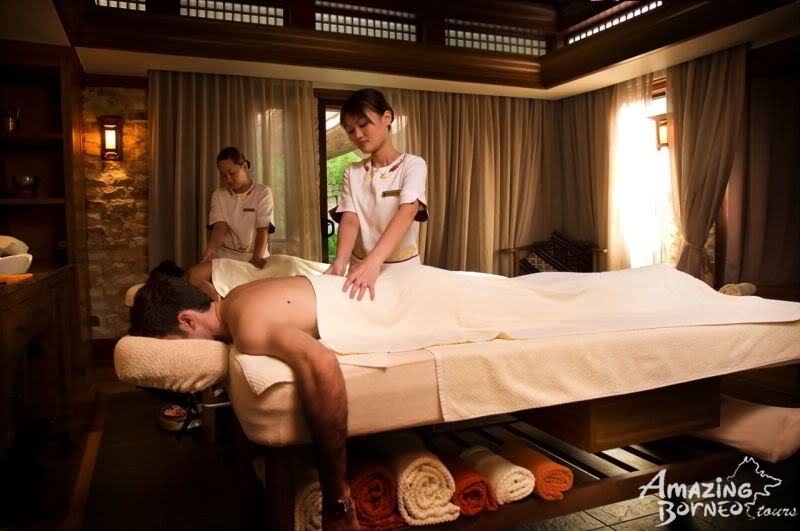 After all that hard work, treat your legs to a soothing traditional massage that will help aid muscle recovery and get you running around again in no time! Check out Jari Jari Spa's Mount Kinabalu Treatment that is designed to soothe the aching, tired muscles or Ka'andaman Spa's Ka'andaman Foot Spa package that is guaranteed to give your legs the tender loving care they deserve.

6. Make new friends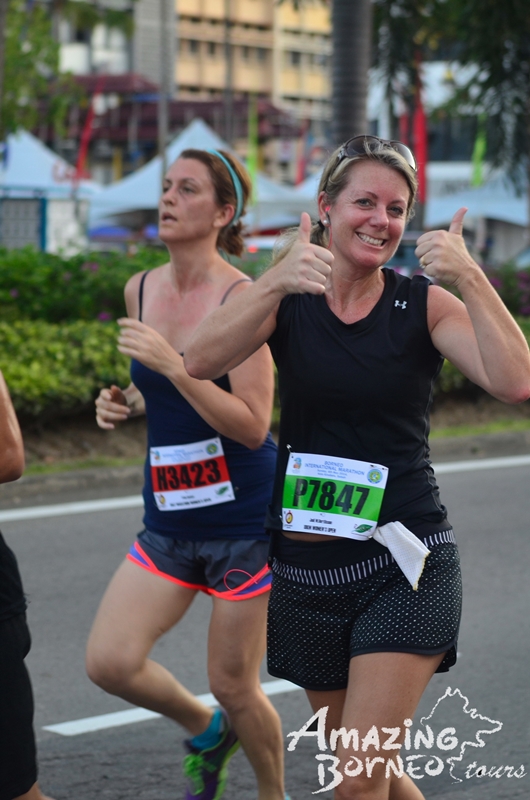 Part of the excitement from traveling to new places and participating in events comes from the people we meet along the way -- the same goes with running the BIM! While running along the scenic KK coastline and feeling the cool breeze on your face, you will also meet others with the same passion for fit and healthy lifestyle. It's a win-win situation. For the single-and-ready-to-mingles, what could be a better place to meet interesting potential dates other than a marathon event? You could have an interesting story to tell your grandchildren too!

7. Create memories to last a lifetime!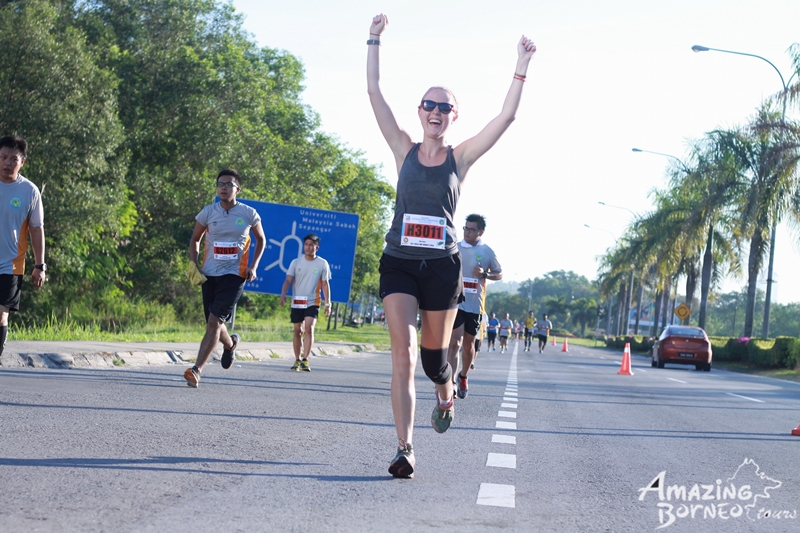 Our life is made up of the people we meet and the memories we create along the way. So, seize the chance to create beautiful memories in KK with a medal and a t-shirt to show for it. Come, let's go run!