In a place like Sabah, everyday may feel very much like a weekend. However, one still needs to get away from the hustle and bustle of the daily buzz to recharge and recuperate from the demands of modern life. So, here are our tips on how to spend a glorious weekend is Sabah. Are you ready? Here goes: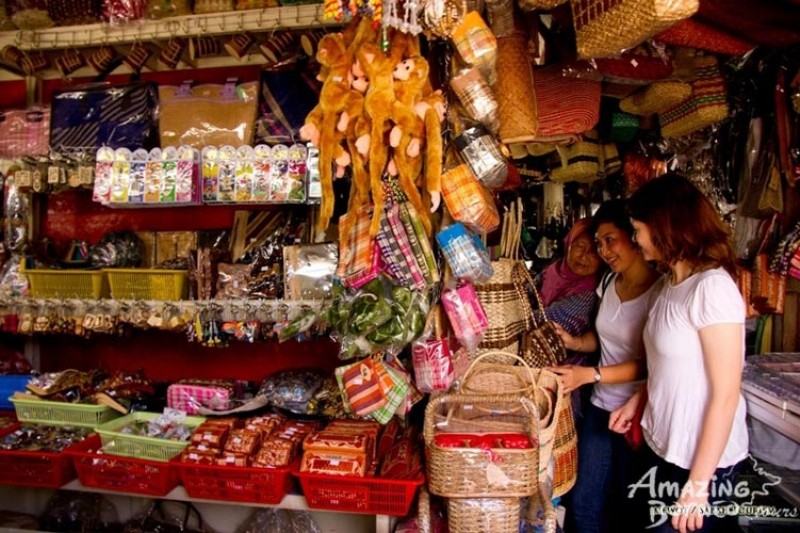 Haggling for great bargains at the KK Handicraft Market aka Filipino Market
The beautiful city of Kota Kinabalu, affectionately known as KK, holds a treasure trove of adventures and excitement! Get to know famous KK landmarks, such as the Tun Mustapha Tower (the second tallest building in Sabah), the Sabah State Mosque (Floating Mosque) and the Puh Toh Tze Buddhist Temple, and be mesmerized by the aerial view of KK City from the Signal Hill observation tower. Afterwards, haggle your way to some unique souvenir knickknacks at the KK Handicraft Market, also known as the Filipino Market.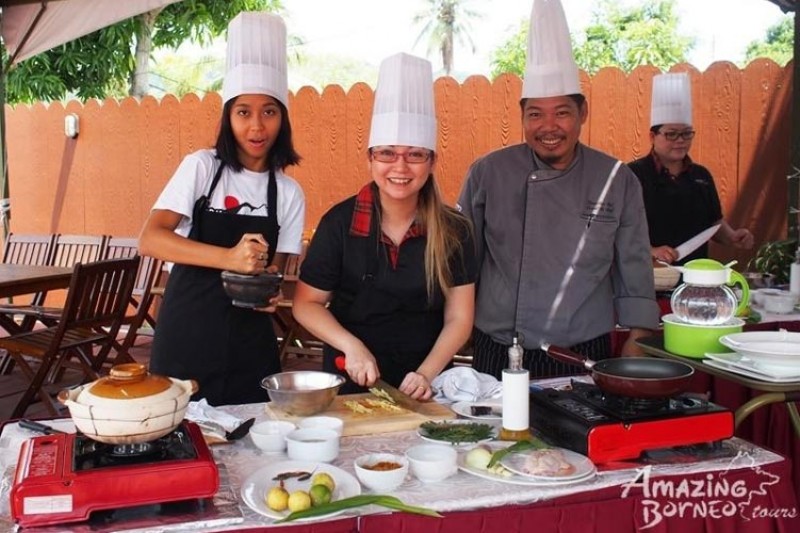 The way to a great life is through the stomach!
2. Take a traditional cooking class!
Apart from your usual weekend activities of movies and shopping, why not spend your weekend a little differently by signing up of the cooking class at the Rumah Terbalik (Upside Down House)? Here, you will be taught how to prepare three traditional Sabahan dishes and have a chance to explore the inside of the unique upside down house. Best of all, you will also get to have your own cooking for lunch!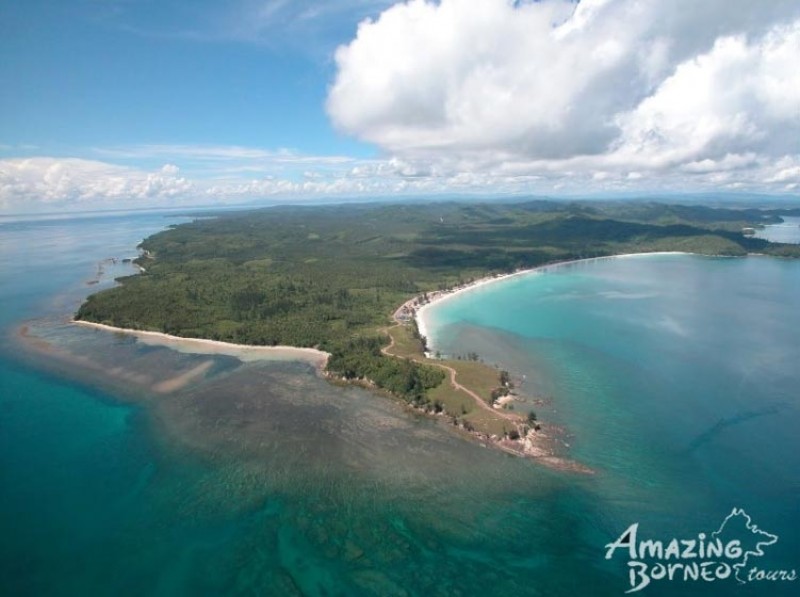 An aerial view of the Tanjung Simpang Mengayau, the Tip of Borneo, Kudat
3. Make a trip to the Tip of Borneo!
The Tanjung Simpang Mengayau, Kudat -- known as the Tip of Borneo -- is one of the most photographed places in Sabah, thanks to its breathtaking view overlooking the wide blue sky and the vast South China Sea. While in Kudat, make a detour to places of attractions, such as the Kampung Bavanggazo Rungus Longhouse, Kampung Sumangkap gong-making village and the Gombizau Honey Bee Farm. Sampling the unique Rungus cuisine is also a must when in Kudat!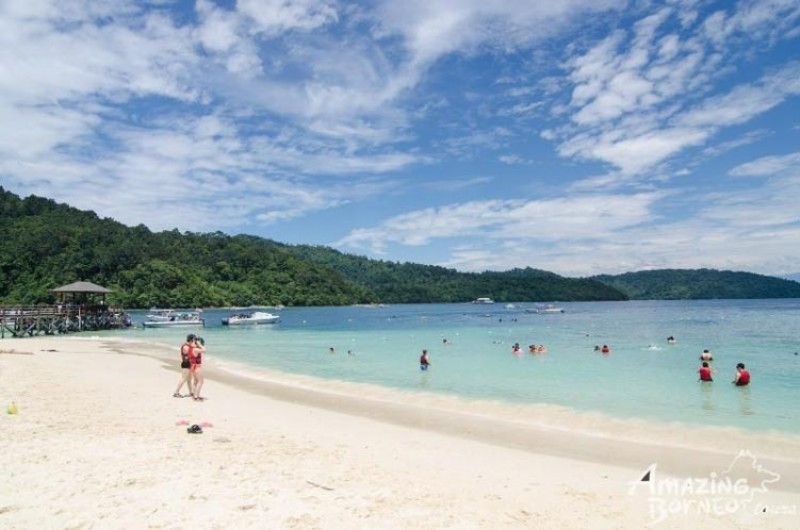 Life's a beach!
4. Go island-hopping at the TAR Marine Park
White sandy beaches and clear azure sea are two of Sabah's best signature offerings, and what is a better way to rest and relax other than by taking a trip to the island? Taking a trip to two islands, of course! Frolic in the water and work on your sun tan while basking amidst two of Sabah's best beaches -- Sapi Island and Manukan Island! Keen to see what swims beneath the water? Grab your snorkeling gear and jump into the sea! And oh, don't forget to apply (and reapply) sunscreen!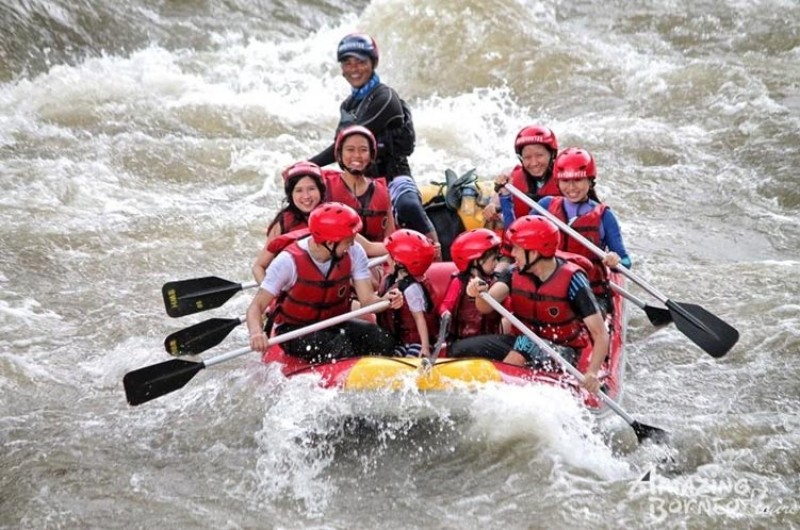 A wet and wild time riding the rapids at Padas River
5. Brave the rapids at Padas River
Needing an adrenaline fix? Sign up for a whitewater rafting trip down at Padas River (grade 3 & 4) and experience 9 kilometers of thrilling ride as you overcome 7 challenging rapids that is guaranteed to leave you wet with exhilaration! Be sure to bring along a change of clothing, toiletries and a towel, and slather on ample sunscreen prior to your adventure. You will also get to experience a trip down memory lane on an antique locomotive train!