As the new year settles in, so does our list of resolutions for this year. While getting in shape, eating healthier and earning more money are some goals to top the new year resolutions list, new places to travel is also a worthy resolution to make. As the famous St. Augustine quote says, "The world is a book and those who do not travel read only a page" -- make 2016 the year that you read voraciously!
If you're coming to Sabah, here are the places to go and things to scratch on your travel resolution wishlist: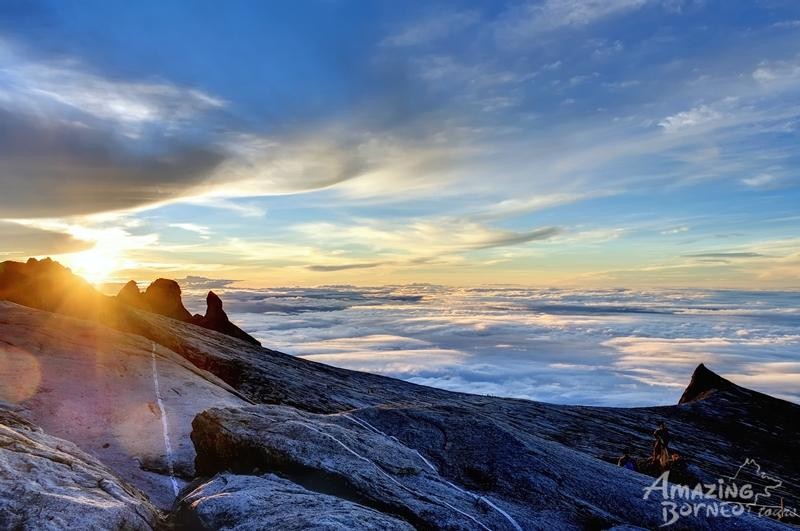 Gorgeous sunrise on Mount Kinabalu near Low's Peak
1. Conquer Mount Kinabalu
Mount Kinabalu is the very essence of Sabah. It is the iconic massif by which Sabah is known to the whole world as one of the highest peaks in South East Asia. With the introduction of the new Ranau Trail in December 2015, Mount Kinabalu is back, bigger and better -- and it is beckoning climbers to reach its summit once again. If there is only one thing for you to conquer this year, make it Mount Kinabalu. For more information and bookings, check out our Climbing Mount Kinabalu packages here.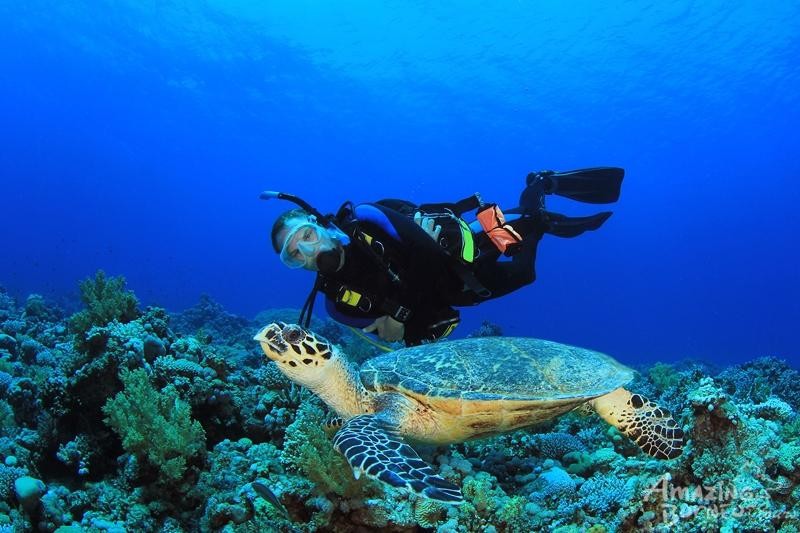 Diving with a turtle in the Sipadan waters
2. Delve into the depths of Sipadan
The world-renowned Sipadan Island is one of the greatest dive sites ever known to men. With rich biodiversity, spectacular marine life and excellent visibility under the azure Celebes Sea, there is no reason not to make a detour down to Sipadan when you're in Sabah. If you have not become a certified open water scuba diver, make Sipadan the reason to become one. For more information on how to become a certified open water scuba diver, go to www.seatango.com.


Beautiful sunrise from the Mount Trusmadi observation tower
3. Trek through the wily Trusmadi
Mount Trusmadi is the second highest mountain in Sabah and Malaysia, after Mount Kinabalu. Despite being only 2642.28 meters in height (compared to Mount Kinabalu's 4095.2 meters height), Trusmadi is known to offer a tougher challenge to trekkers, thanks to its muddy terrain and thickly foliaged surrounding. Nonetheless, a trek to the summit of Mount Trusmadi promises a breathtaking sunrise and a unique view of the majestic Mount Kinabalu! For more information and bookings, go to Mount Trusmadi's Facebook page or check out our Mount Trusmadi tour packages here.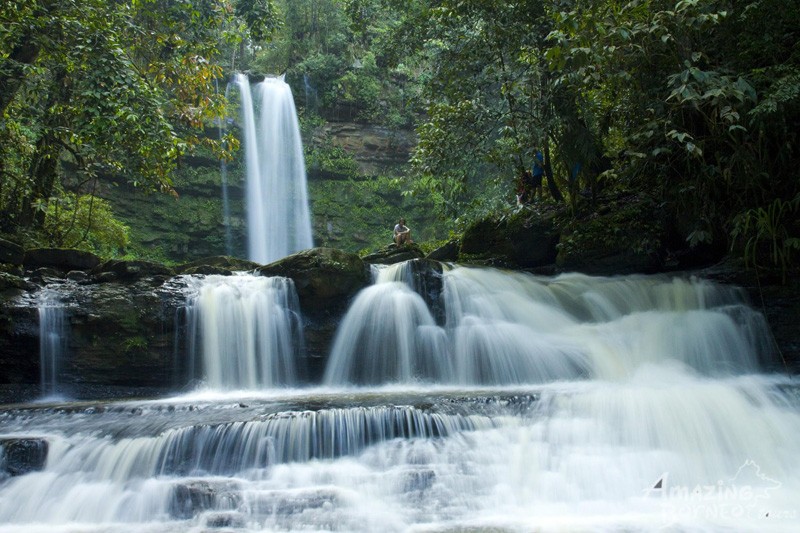 The breathtaking Ginseng Fall, one of the many waterfalls contained within the mystical Maliau Basin
4. Explore the 'Lost World of Borneo'
For millions of years, a diverse collection of flora and fauna has thrived within the saucer-shaped basin that is hemmed by cliffs, known as the Maliau Basin. A true nature's paradise, Maliau Basin offers a an encounter with nature that is totally out of this world! Be amazed by the seven-tiered waterfall as well as its vast population of wildlife -- including more than 80 species of mammals, 300 species of birds and 35 species of amphibians. Truly astounding! For more information and bookings, check out our Jungle Trekking Adventure packages here.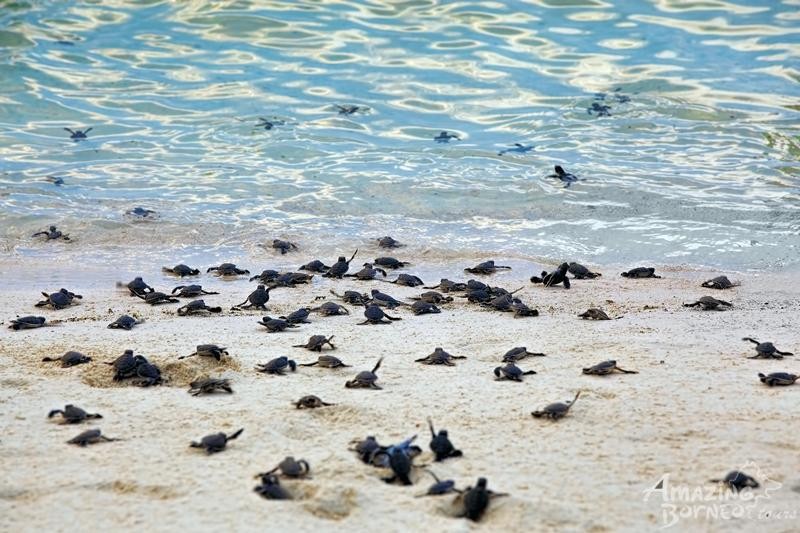 Baby turtles racing for the sea on Selingan Island
5. Witness turtle egg-laying on Selingan Island
The Turtle Island Park on Selingan Island, which was gazetted as a National Park in 1977, is a popular landing spot for the endangered green and hawksbill turtles that come ashore to lay their eggs. During the egg-laying season, somewhere in July to October, you may have a chance to witness turtles coming ashore to lay eggs on the beach. While you're here, you can learn more about turtle conservation at the park hatchery. You may also witness a proud moment as baby turtles are released back into the sea! For more information and bookings, check out our Wildlife Adventure packages here.

6. Beach Resorts for a Relaxing Getaway!
Sabah is home to a host of beautiful islands, offering sparkling white beaches and clear blue waters. For a wonderful weekend getaway, be sure to check out some of Sabah's best island resorts. Check out our editors top few choices for recommendations for your staycation in Sabah. One of our team's personal favourite is Gaya Island Resort. Enter Gaya Island Resort -- a resort that offers a luxurious and memorable staycation experience!
It is situated on the Gaya Island, surrounded by lush tropical rainforest and fringed by white sandy beaches. Feast on the breathtaking views of mangroves, canopy, Kota Kinabalu Mountains and the virgin rainforest, overlooking the vast South China Sea. The Gaya Island Resort features 121 rooms with modern amenities, including a spacious bedroom, a writing desk, a flat screen television, a large open bathroom with an oversized bathtub and an outdoor veranda with day beds. For leisure, guests can enjoy a day of fun activities, decompress at the spa, or indulge in unique dining concepts. Gaya Island Resort is a completely non-smoking property which assures an enjoyable trip with a lung-ful of fresh air! Make your reservations at Gaya Island Resort with us.



Gaya Island Resort