Best of Both Worlds: From Reef to Rainforest--And all things green and grand in between.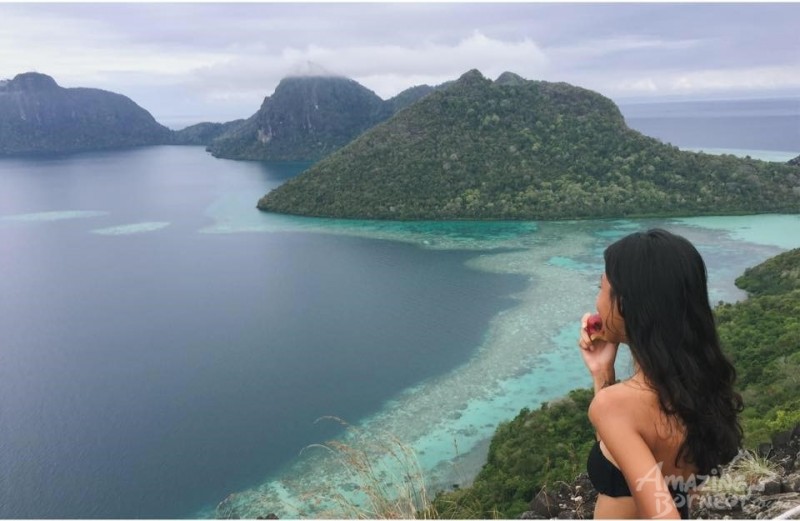 Welcome to the wonderland of sorts, from granite mountains to steamy jungles, to the flipside of world-class dive spots. Sabah and Sarawak is a paradise favored by nature, where the world's oldest 130 million year old rainforest meets the epicentre of marine bio-diversity. Here are 5 reasons why Borneo gives you the best of both worlds :
1.World-Class diving.
The world is made up of 71% water, 29% land. Once you've come to terms with the fact, time to take the plunge.
Sipadan. the only oceanic island in Malaysia. So very unassuming from above, it is an astonishing cradle of marine-life below the surface, intriguing keen divers with all the wild encounters it has to offer—from sharks gliding right pass you on their daily parade at White Tip Avenue, to suddenly finding yourself embroiled in a whirpool of Jackfish, a few breaths later, a group of Bumphead Parrotfish barrels into view...whoops! You lost count of all the Sea Turtles you've seen but then you're already forever stirred by the purposeful poise & gentle dark eyes of these ancient survivors.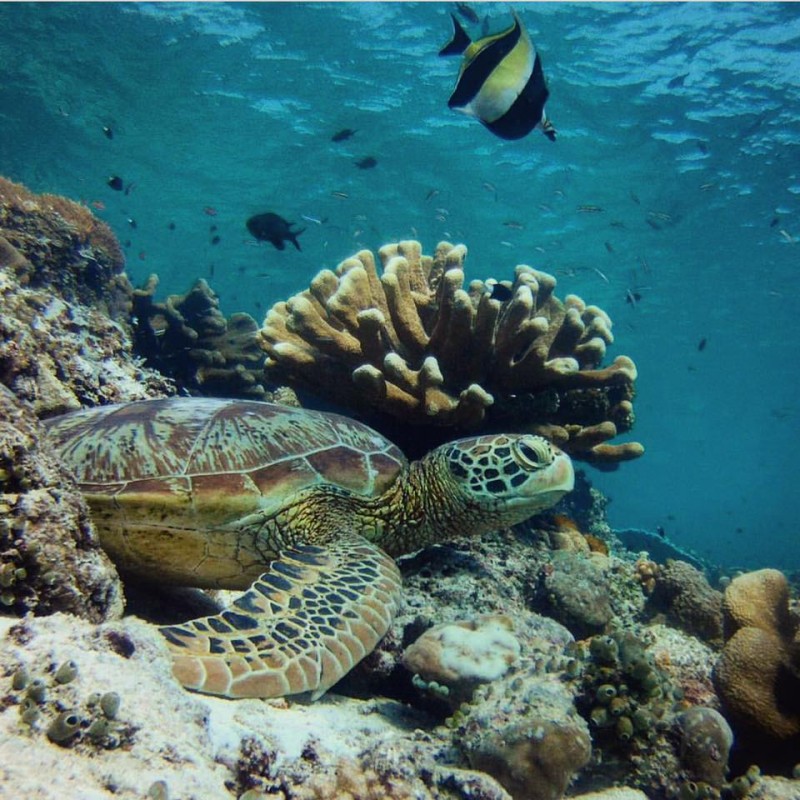 Image by : @viaggiolove | Instagram.com
For a refreshing contrast from the big fish action at Sipadan, Mabul is touted as a macro paradise laced with cryptic Pygmy Seahorses, arrays of Nudibranchs and resident Flying Gurnards that are as much fun to pronounce as they are to spot. The tropical fish of Kapalai that pop psychedelically against the rusted wrecks below the shallow sloping reef. And of course, at the Golden Triangle (Mataking, Pandanan and Timba-Timba) a comical cast of critters such as Frogfish, Orang Utan Crabs and Moray eels will make your jaw drop, if it weren't for the regulator in your mouth.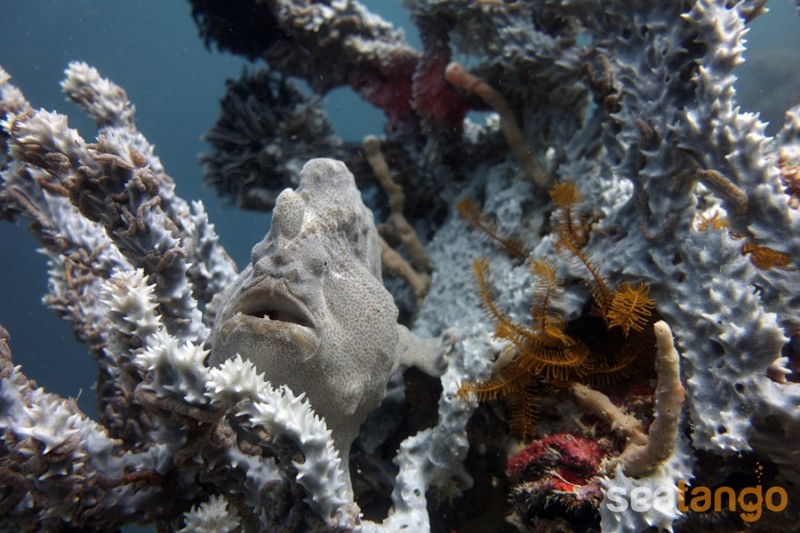 Squeeze in some dive-action on your trip to Sabah : Click here for more info on Semporna Dive Packages.
Have yet to taste the thrill of Scuba Diving? Discover Scuba Diving is a Full-day package that allows you to taste the thrill of Scuba Diving without fully committing to a certification course! Sounds tempting? Yeah, where else but in the bio-diversity hotspot that is Sabah.
2. Mountains.
Over on the west coast of Sabah, Mt.Kinabalu takes the spotlight, luring people into the tangles of its jungles packed with some of the World's most rarest flora & fauna-- over 5,000 types of flowering plants making the rest of the world seem mediocre. But for those who have crossed Mt.Kinabalu off their bucket-list and would like to venture a little further off the beaten path, behold Mt.Trus madi -- Borneo's second tallest peak-- beckoning adventure seekers with its hybrid pitcher plants, rare orchids and a view of Mt.Kinabalu from the summit.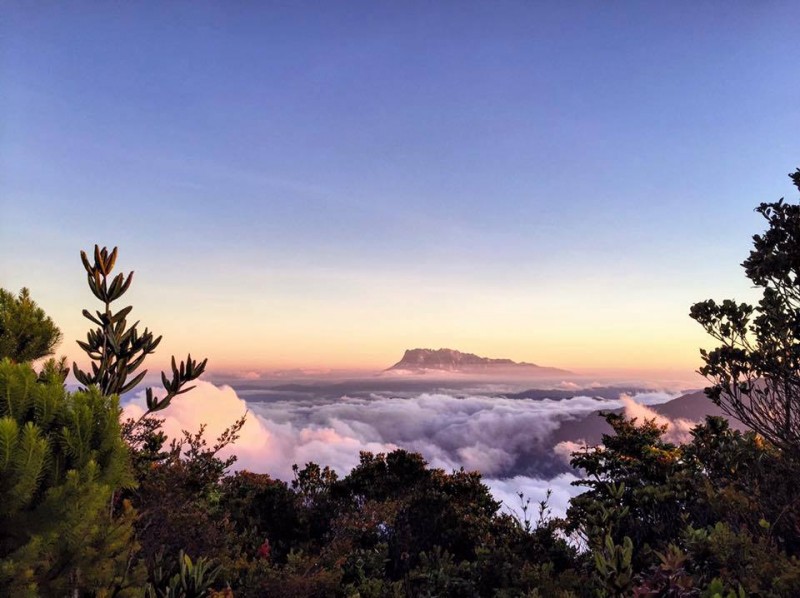 Image by : Vanessa Venda Vitales
Both mountains are within the Crocker Range, which is the backbone of western Sabah, rising near Tenom in the south and peaking 4.095m in north as Low's Peak, with Mt.Trus madi bursting through the clouds at second place. 1500meters below the Crocker Range, these roaring landscapes plummet into sandy shores, where beach huts stand poised in the breeze, offering you all the tropical trappings for a much-needed escape... which brings us to No.3.
3. Beach-Bummin & Island Hopping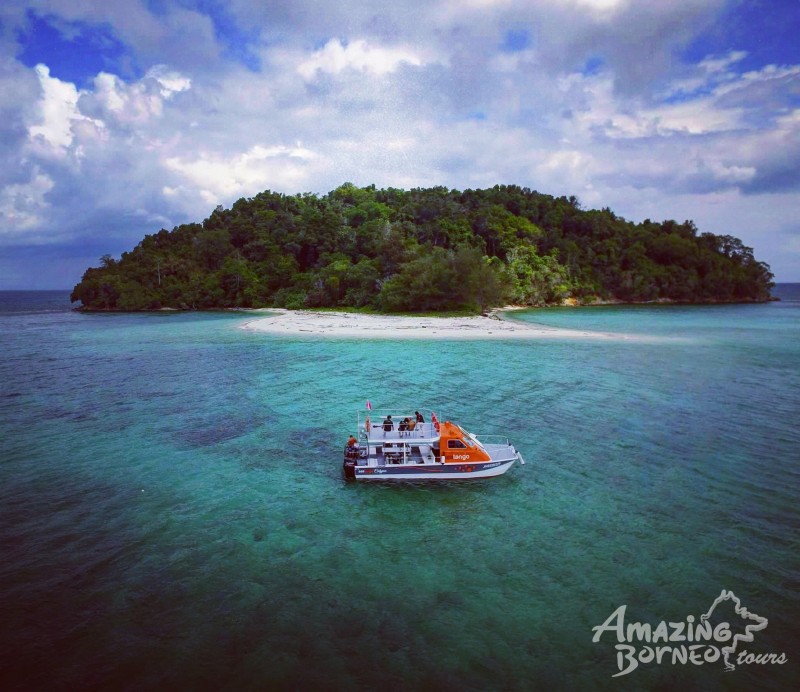 Sabah is known as a beach-bum's delight, and it's something the locals take very seriously. The laid-back vibe of this coastal city is made even more special with a coastline that overlooks five jungly humps that dot the South China Sea; Mamutik, Sapi, Manukan, Gaya and Sulug Island-- only a mere 15 minutes from the city's jetty and best enjoyed by hopping from one island to another, kayaking, stand up paddle boarding or snorkeling from a boat anchored out at sea.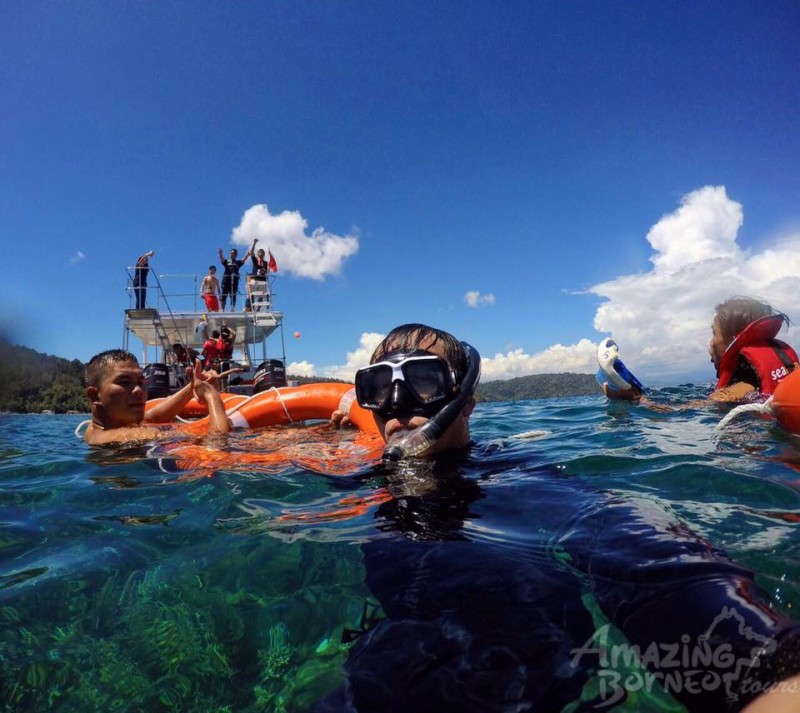 4. Chasing Waterfalls, Soaking in Hotspring & Mud Therapy
And in between the granite peaks and flamboyant reefs, all things green and grand. The Sabah country-side is a quick 2 to 3 hours drive to where many city dwellers spend their weekends relaxing, chasing waterfalls, soaking in natural hot-springs and just enjoying being with nature-- Mahua Falls, being one of them.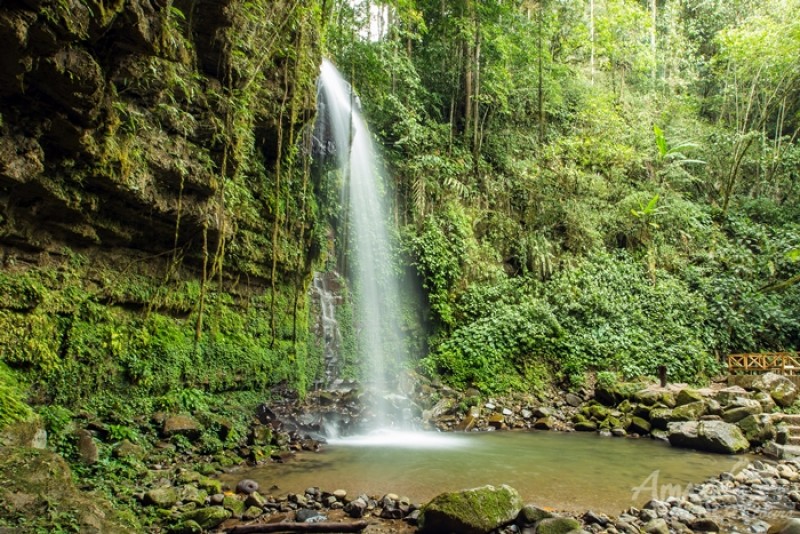 Mahua Fall is a lush hide-out tucked in the valley district of Tambunan, 80 kilometers east of the state capital Kota Kinabalu─ well known for its bamboo produce & noted for the quality of its rice wine. But there is more to Tambuanan than just 'Lihing' (Rice wine) and Jurassic Park-style waterfalls, it is also home to the World's Largest Flower-- The Tambunan Rafflesia Information Centre.
With unpredictable blooming seasons and a brief flowering period of only 6 days, Rafflesia flowers are like nice (strange smelling) surprise gifts from the Borneo rainforest. A short nature trail within the park allows u find out if its your lucky day to see a Raffflesia in its gargantuan bloom.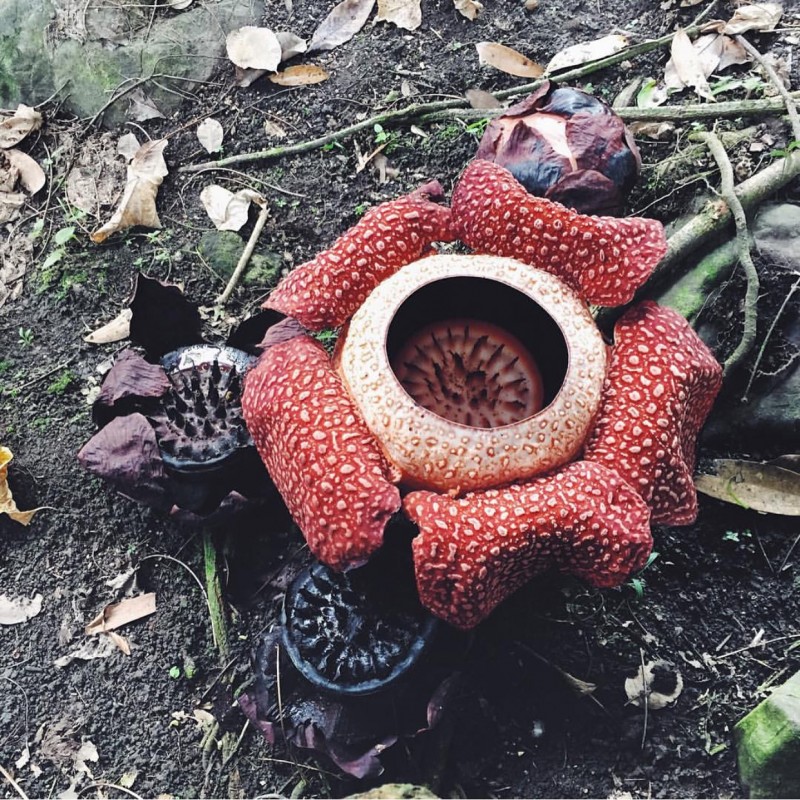 Image by : @msbaturin | Instagram.com
5. Bako National Park: One of Sarawak's Smallest National Park, But its Big on Beauty!
Nature lover with a tight schedule? One place has it all. Over at Sarawak, Bako National Park welcomes the keen, the calm and the curious with seven distinct ecosystems (and bearded pigs)—each with its own flora and fauna. Tucked in the south-east corner of Malaysian Borneo, this 2, 727 hectare stretch of primary forest is where every type of vegetation found in Borneo gathers in one place.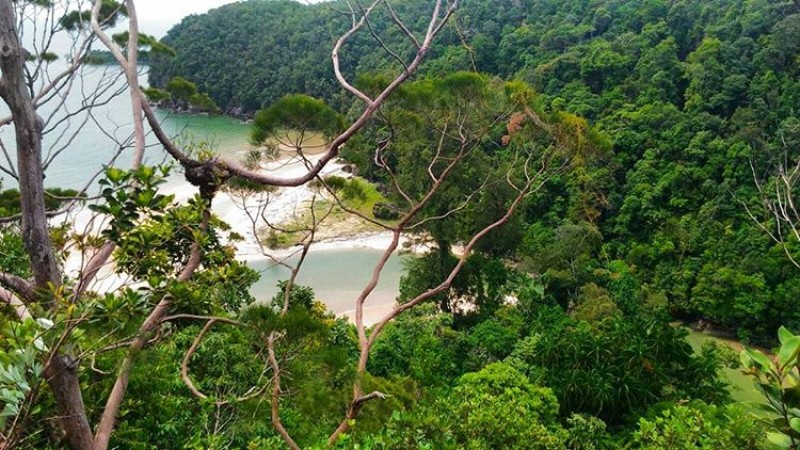 Image by : @shielanemos | Instagram.com
Bako National Park is within easy reach from colorful Kuching City. An hour journey by road takes you to a village nestled by a river, where you hop on a longboat to zip up stream and arrive to your final destination in most adventurous fashion.
Trails threading through the splendid pockets of lush rainforests are often full of surprises; wonderful forest walks lead to secluded beaches, jungle hikes usher you to steep coastal cliffs offering huge vistas overlooking the South China Sea. It also packs dense mangroves, waterfalls, peat swamp forests, mixed dipterocarp forests, heath forests and grasslands. All of which thrillingly different from the rest of the predominantly flat Sarawak coastline and can be explored by the well-maintained network of nature trails – from easy forest strolls to full-day jungle treks—plenty enough to keep a trekker properly occupied.