Kota Kinabalu city, the city capital of Sabah is a hub teeming with excitement, offering a smorgasbord of experience from cultural delights and amazing gastronomies to a wealth of natural wonders and leisure spots. Enter the staycation experience: a vacation spent in one's home country rather than abroad, or one spent at home and involving day trips to local attractions.

A staycation experience is best done by booking a stay at a luxurious hotel for a weekend or two (depending on how long you plan to decompress). Here's a list of the best luxury resorts in Kota Kinabalu to help you get acquainted:


1. Gaya Island Resort
Opened in July 2012, the Gaya Island Resort is situated on the Gaya Island, surrounded by lush tropical rainforest and fringed by white sandy beaches. Feast on the breathtaking views of mangroves, canopy, Kota Kinabalu Mountains and the virgin rainforest, overlooking the vast South China Sea. The Gaya Island Resort features 121 rooms with modern amenities, including a spacious bedroom, a writing desk, a flat screen television, a large open bathroom with an oversized bathtub and an outdoor veranda with day beds. For leisure, guests can enjoy a day of fun activities, decompress at the spa, or indulge in unique dining concepts. Gaya Island Resort is a completely non-smoking property which assures an enjoyable trip with a lung-ful of fresh air! Make your reservations at Gaya Island Resort with us.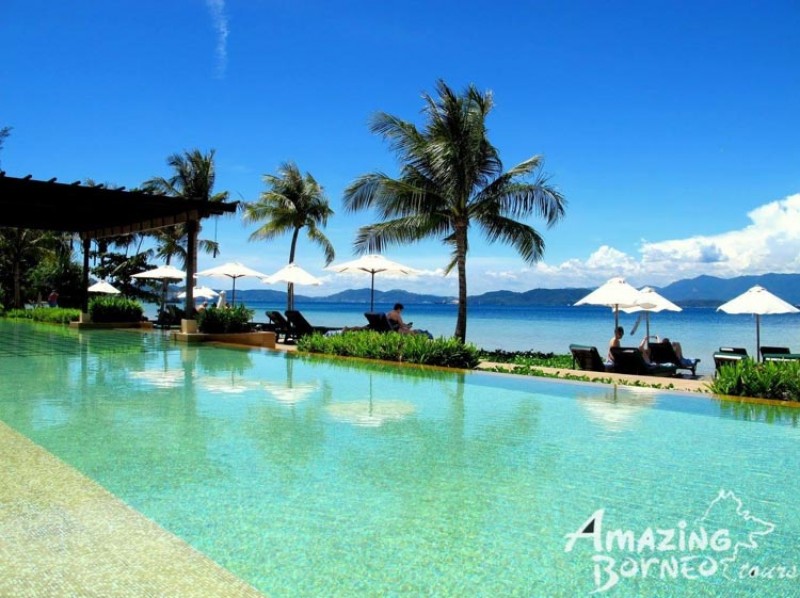 Gaya Island Resort

2. Gayana Eco Resort

Situated just 20-minutes of boat ride away from Kota Kinabalu via the Jesselton Point Jetty, Gayana Eco Resort, provides excellent services and superior facilities for an unforgettable staycation experience. Built with 52 tastefully designed rooms, the resort offers an excellent range of modern facilities for your enjoyment. Relish a dip in the hot tub, indulge on your very own slice of private beach and swim laps in the outdoor pool. When you're done, you can continue your adventure with a spa treatment or book a dive at the dive centre! Book your stay at Gayana Eco Resort with us today!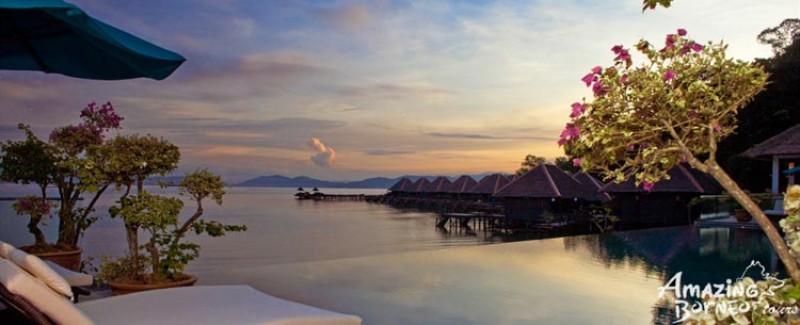 Gayana Eco Resort

3. Manukan Island Resort

Located on Manukan Island, the second largest island on the Tunku Abdul Rahman (TAR) Marine Park, Manukan Island Resort is located merely a 15-minute boat ride away from Kota Kinabalu. Here, you can experience the beauty of the Tunku Abdul Rahman Marine Park and enjoy the sun, sea and sand while being surrounded by breathtaking nature. There are also plenty of activities for you to do, such as snorkeling, scuba diving and parasailing (equipments are available for rent). You can also enjoy delicious food at the resort restaurant or take a relaxing dip in the outdoor pool at the end of the day. Book your stay at Manukan Island Resort with us now!
4. Sutera Harbour Resort - The Magellan Sutera

Named after Portuguese explorer, Ferdinand Magellan, the luxurious Magellan Sutera Hotel overlooks the magnificent views of its beautifully manicured gardens or the azure blue skies and soothing beauty of the South China Sea. The Magellan Sutera is located only 18-minute walk awal from the Kinabalu Golf Course and a mere three-minute walk away from the Sutera Harbour Golf Club. For a relaxing treat, you can book an appointment at Mandara Spa for an enchanting Balinese massage experience. The resort also has a day care centre for children aged 3 to 12, called Little Magellan. Interested? Make your reservations at The Magellan Sutera with us.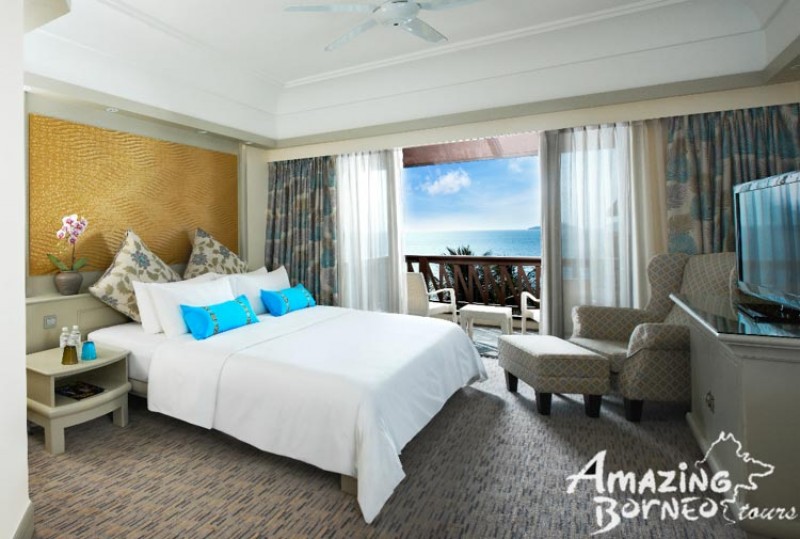 The Magellan Sutera Harbour Resort

5. Nexus Resort & Spa Karambunai

Nestled away from the city centre, the Nexus Resort Karambunai is a perfect place for a quiet and serene family vacation. Set amidst a gorgeous natural landscape and a stretch of beautiful white sandy beach, Nexus Resort Karambunai offers an award-winning 18-hole golf course for the golfing enthusiast and the lavish Borneo Spa for your ultimate pampering needs, among others. Family staycationers can opt for the Pool Vila, which offers a lap pool, spacious living and dining area, as well as a private garden. The Pool Villa also comes with a breathtaking view of the ocean and the rainforest, and is equipped with BBQ facilities. Make you reservations at Nexus Resort & Spa Karambunai today.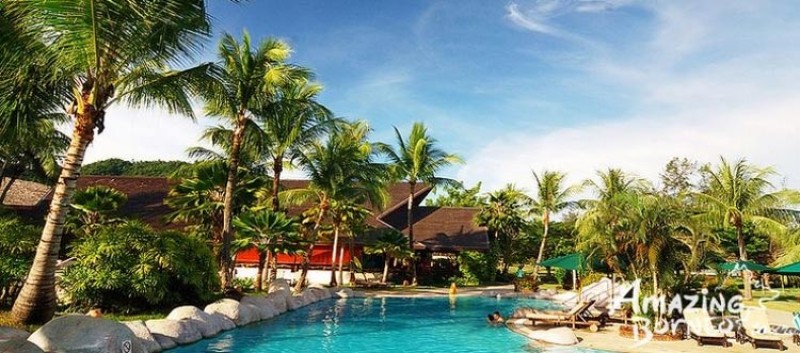 Nexus Resort & Spa Karambunai

6. Shangri-la Rasa Ria Resort

Set amidst the idyllic Dalit Bay nature enclave, Shangri-La's Rasa Ria Resort & Spa is one of Sabah's best offerings -- a resort with excellent facilities, topped with a view to die for, overlooking two miles of white sandy beach. Rasa Ria Resort is every staycationer's dream come true, offering modern facilities ranging from a health club, an award-winning spa, restaurants offering local and international cuisines, a 18-hole championship golf course and many more. The resort also has an Orang Utan Rehabilitation Centre where you can get up close and personal with the endearing 'Wild Man of Borneo'. Book your stay at the Shangri-la Rasa Ria Resort with us today.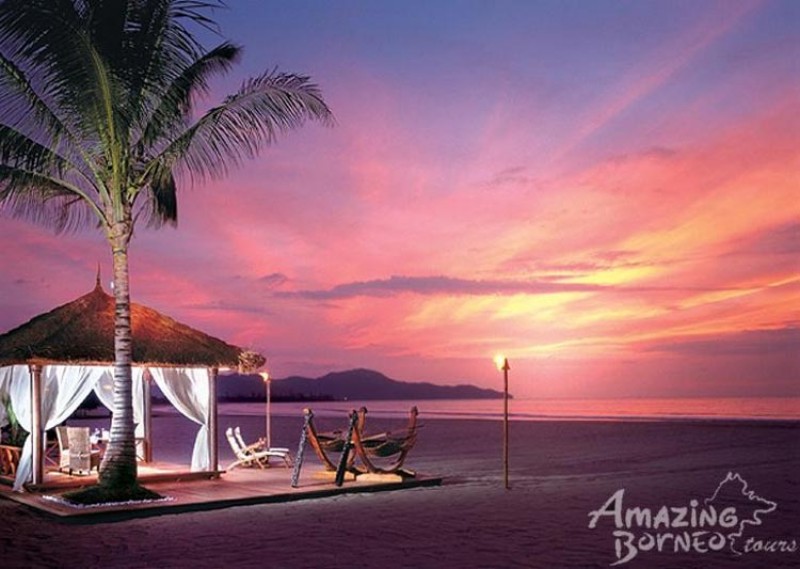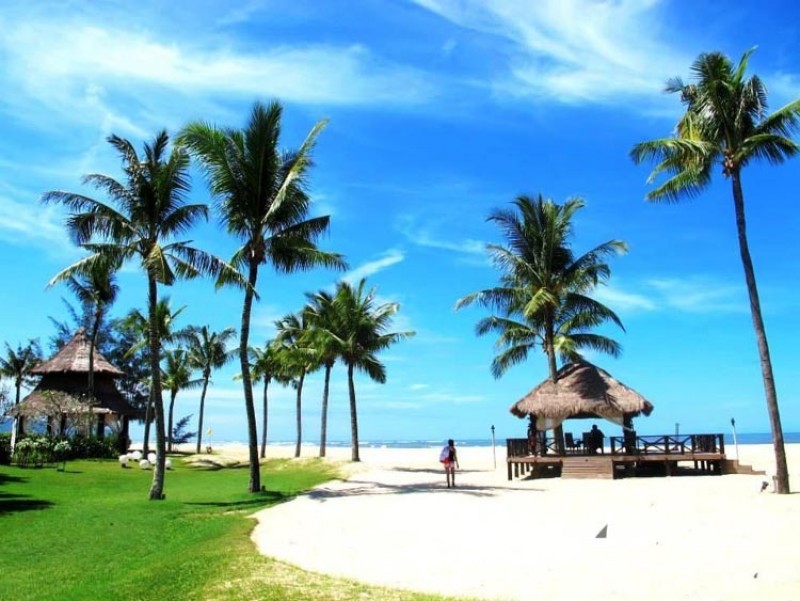 Shangri-la Rasa Ria Resort