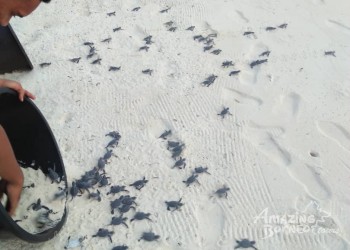 Though the two islands are known as diving destinations with crystal clear waters and sandy beaches as added bonuses, Lankayan and Mantanani island are also important turtle nesting sites for Green and Hawksbill turtles. And you'll be happy to know that turtle hatching season is still ongoing on these two islands!
However, it should be noted that it's rarer to see turtle hatchings in Mantanani Island whereas turtle hatchings in Lankayan Island are much more common.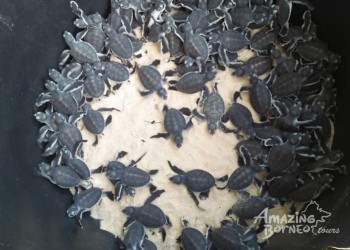 Turtle hatching season for Green and Hawksbill turtles are roughly from the month of April through to October. And with October just starting off, turtle hatchings are still in season, and releases of baby turtles are still plentiful!
Baby turtles come out whenever they feel ready, so once they've emerged from the sand in the nursery, the staff will release them immediately to give them a better chance at survival. So, if you want to take part in their release, let the resort staff know and they'll be more than happy to accommodate you!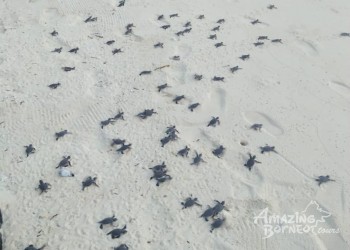 Don't forget to get those cameras ready because you don't want to miss the moment the baby turtles' race to the waves. You'll be feeling like proud parents at the end of the day!