The Climbathon 2017 is back but bigger, better, stronger, and faster than ever! Runners from all across the globe will gather on Malaysia's first UNESCO World Heritage Site for the 30th Mount Kinabalu International Marathon that will be held on the 15th October 2017.

2016 was a big year for us as we are more than proud that our very own Amazing Borneo in-house mountain guide, Safrey Sumping grabbed gold in the Elite Men's category of the 29th Mount Kinabalu International Climbathon 2016. He won the race at 2 hours 21 minutes and 33 seconds, one minute and 25 seconds ahead of fellow countrymen Wincenbert Latius who fell in second place, and lastly followed by John Kipkorir Ruto, a Kenyan who finished at third place at 2 hours 28 minutes and 23 seconds.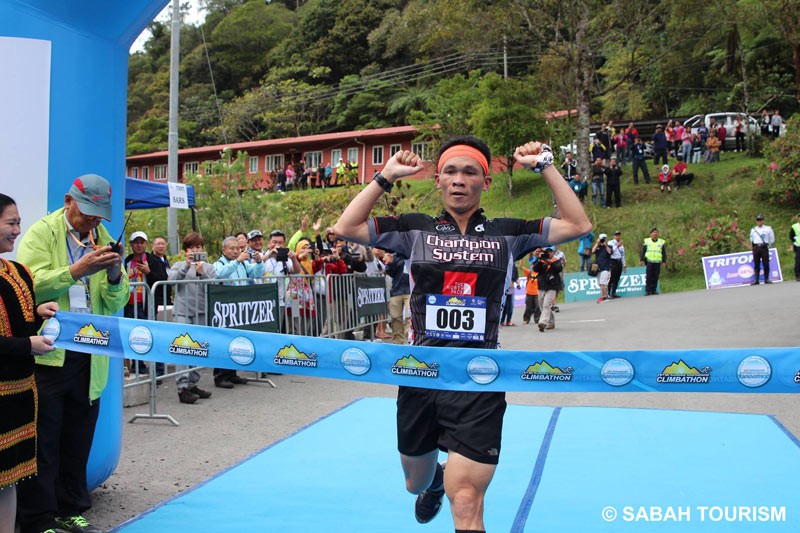 Safrey Sumping - International Climbathon 2016 Elite Men Category Champion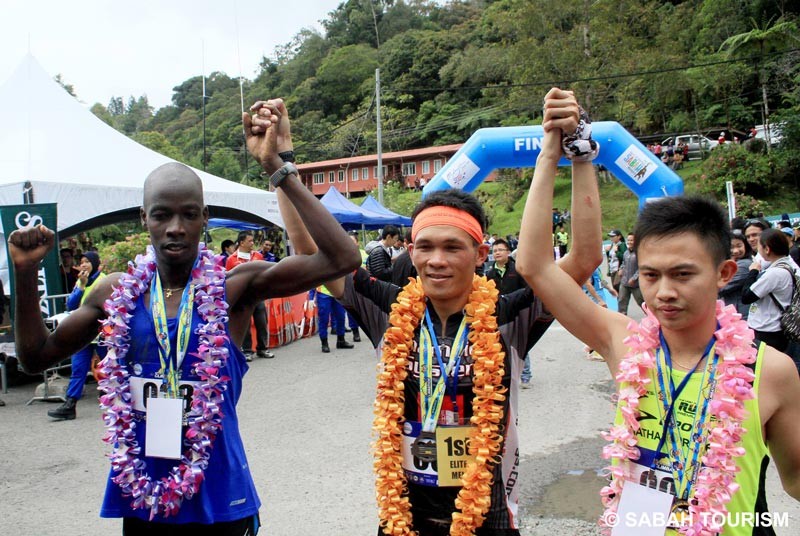 Top 3 Winners of International Climbathon 2016 Elite Men Category

However, please note that Mount Kinabalu will be closed off to the public during this event.
For more information, please visit the Official International Climbathon Website.