Whenever someone asks what they would do whilst in Kota Kinabalu, snorkelling will always be one of my top recommendations!
No doubt, SeaTango is my first-choice dive centre in Kota Kinabalu. Their level of professionalism and enthusiasm are more than what I expected and the services are the best one I ever had. If top-class services are your priority when it comes to choosing a dive centre, SeaTango is the best to go with.
Snorkelling with SeaTango is a happy, enjoyable and unforgettable break especially when you travel in a big group. At least, I did not feel the least bit neglected or left on my own as the crews were very attentive to my needs.
Instead of fighting my way through hordes of people in the islands, a guide boat snorkelling trip to the less crowded area is a different experience!
Our Trip
Our trip started at Sutera Marina Jetty, which was a sunny morning with the bracing sea air that put us in mood. Without any effort, we found the SeaTango boat with its crew members and we were greeted and warmly welcomed by them. The good vibes gave us a great start to our half day snorkelling trip along with the exuberant mood.
Along the way to the snorkelling spot, we enjoyed the breezing wind with the stunning view of the clear blue sky and peacock blue sea. Just before we arrived at the snorkelling spot, the crew briefly stated and demonstrated the safety precautions and also the important information to ensure the safety of everyone during the trip.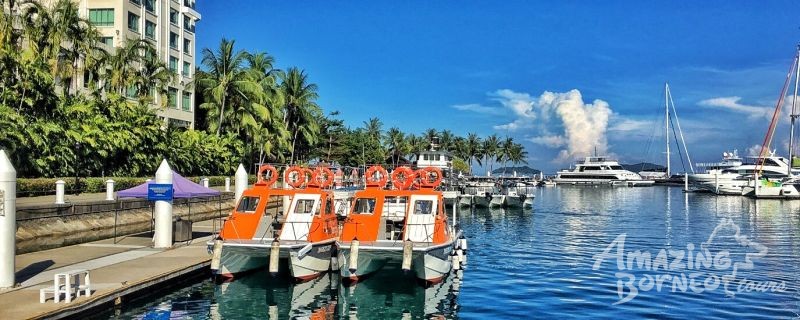 SeaTango Boats Docking at Sutera Marina Jetty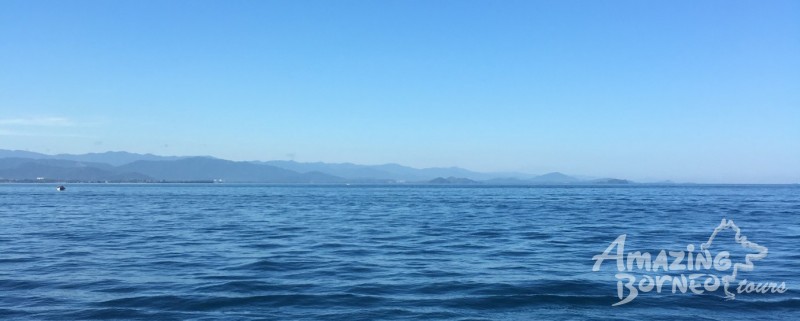 The Infinite View of the Sky and The Sea Along the Trip.
Even the first-timer doesn't have to worry to snorkel with SeaTango as the crews will carefully guide everyone to put on the snorkelling mask and fins before entering the sea as safety is the first priority of SeaTango. Besides, everyone can use a life jacket freely during the snorkelling activity and ask for help from the crews at any time as they are so caring, compassionate and attentive to everyone.
The snorkelling spots are located at Tunku Abdul Rahman Park (TARP) which is 15 – 20 minutes away from Kota Kinabalu city and TARP is a popular vacation hotspot in Kota Kinabalu. By joining snorkelling with the SeaTango, we got the chance to have a glance on these congregation of islands which are made up of Gaya Island, Sapi Island, Manukan Island, Mamutik Island and Sulug Island.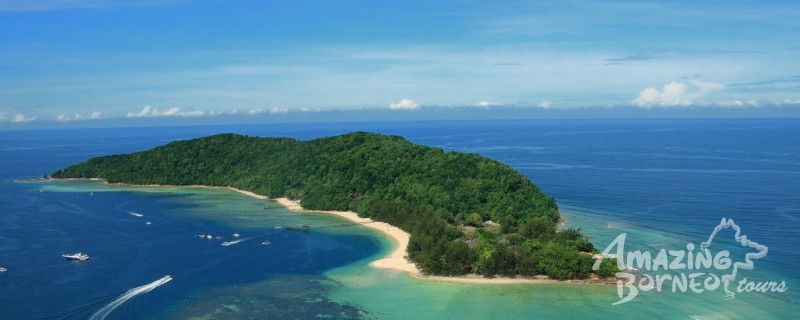 One of the Island of Tunku Abdul Rahman Park
Two snorkelling sessions are conducted around Manukan and Mamutik Island, each session will take 45 minutes and light refreshments are served in between the sessions.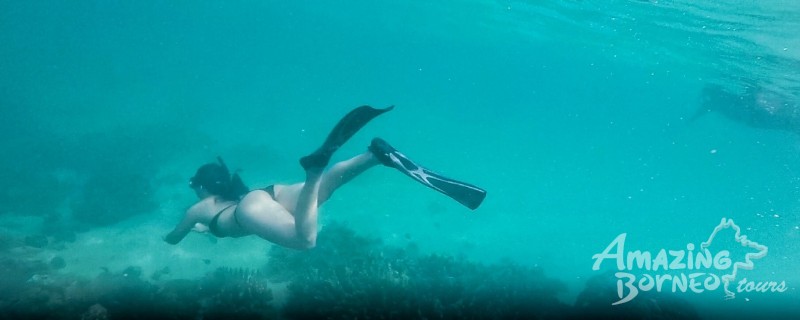 A Snorkeler is Enjoying the Snorkelling
Although it was only around 45 minutes, we saw uncountable species of marine life, our guide, Nathan (a PADI-certified dive master), allowed us a few extra minutes in the water because there was so much to see! Special thanks to Nathan as we wouldn't be able to spot, recognize or name the marine species without him.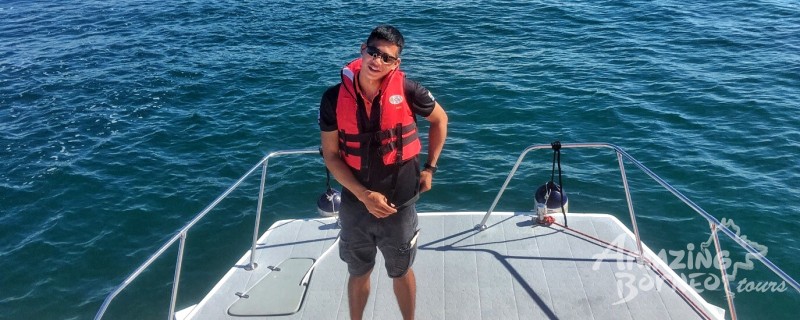 Our Guide Nathan Who Is Also a Dive Master
A few worth mentioning marine life are barracudas, harmless sharks of various sizes, blue starfish, clownfish, pufferfish, sea urchins, needlefish, jellyfish, parrotfish, sergeant major, butterfly fish, and foxface rabbitfish.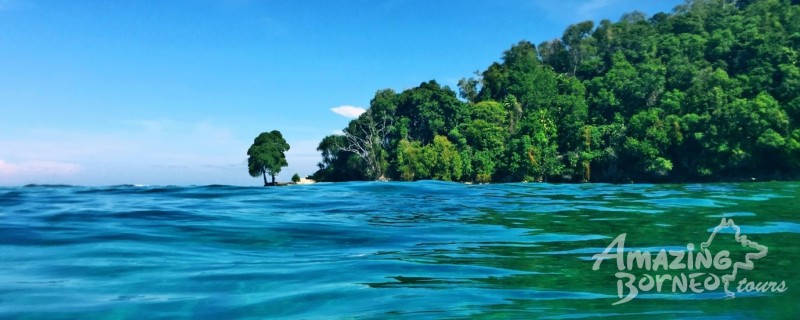 Snorkelling View
Our final spot of the trip was at Gaya Island where we had our lunch and leisure time to explore the island before we headed for the Marina Jetty Sutera Harbour in the late afternoon.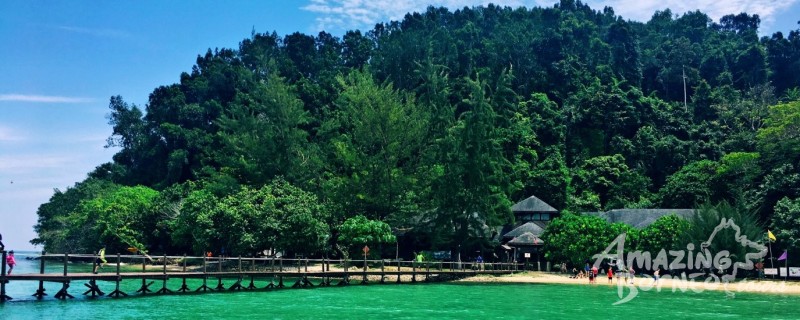 The Gaya Island
What I liked about SeaTango
It shouldn't be too hard to spot a SeaTango boat at Sutera Harbour's Marina Jetty as its vibrant orange colour and unique design sets it apart from the rest. Sporting a double-decker catamaran design, it can carry 13 peoples and the ample amount of space grants guests the privilege of sitting comfortably while they are transported to a tropical adventure.

As we were given the freedom to sit anywhere we wanted to, I choose to sit on the upper deck! Equipped with benches for comfortable seating, it gave me a better and wider view of my surroundings to enjoy along the trip.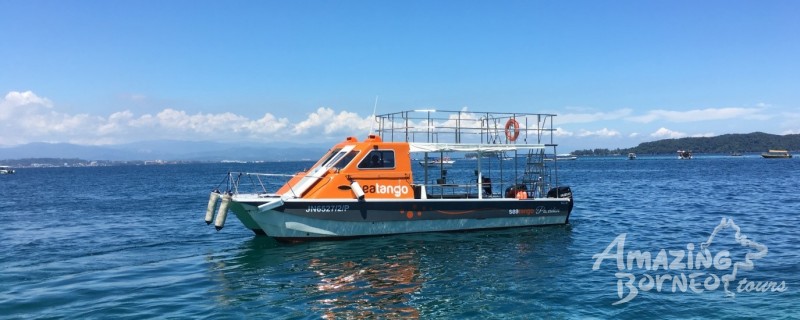 Side View of SeaTango Boat
It is also a perfect time to get your tan on as you can sunbathe on the sun deck too! Although we were informed that no smoking is allowed in the lower deck, you may do so on the upper deck.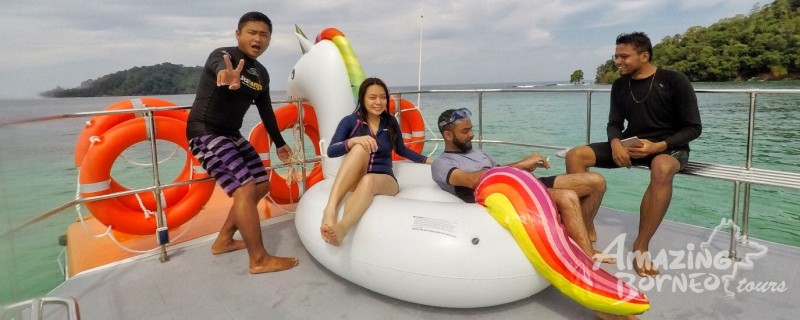 Leisure Time at the Upper Deck
Save yourself the hassle of looking for a public toilet because the SeaTango boat is equipped with a built-in toilet and fresh water shower for rinsing. The built-in toilet is rather small but clean and convenient.
Along the trip, refreshments such as banana cakes, tea, coffee, and drinking water were served in between our snorkelling sessions.
Why you should choose SeaTango
Leave your worries behind as there are no hidden charges when you book with SeaTango. Refreshments, lunch and all equipment are provided. So, just pack your necessities along and you're guaranteed to have a fun day in the sun and sea!
During the trip, you will be divided into small groups of 2 – 3 people and be assigned a guide for safety purposes. Each guide will carefully take you on your snorkelling adventure and make it a point to show you the marine life!
Their enthusiasm and professionalism really put you at ease by knowing that you are in safe hands throughout the trip. Furthermore, you don't have to worry about your personal belongings as there is an allocated spot on the boat to store your bags, and the crew is taking good care of it.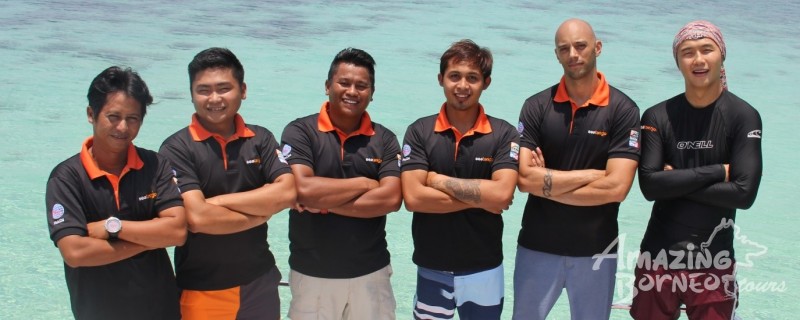 SeaTango Crews
More Fun with SeaTango
This experience is open to everyone who wishes to explore Sabah's marine life. I will definitely choose SeaTango again for my next trip.
SeaTango is not limited to only snorkelling trips, they also provide scuba diving, discover scuba diving (no diving license is required), PADI diving license, sunset cruise, island hopping, and as a private charter for various themed events.
If you do decide to book with SeaTango, I can guarantee you'll enjoy your trip as much as I did!