On February 11, North Borneo Cruises (NBC) opened its doors to participants of the Mega Familiarisation Programme (Mega Fam) organised by Tourism Malaysia. The programme, which was held in conjunction with Pacific Asia Travel Association's Adventure Travel Conference and Mart (ATCM 2020), saw a total of 36 international media from 11 countries coming to Malaysia to experience what Sabah can offer.
On the first day of the Mega Fam, Tourism Malaysia has brought them on board NBC for the Sunset Dinner Cruise as the first tourism product that they get to try in Sabah. Lucky for them, they were in for one of the best sunsets that Sabah can offer!
Experiencing Sabah's incredible sunset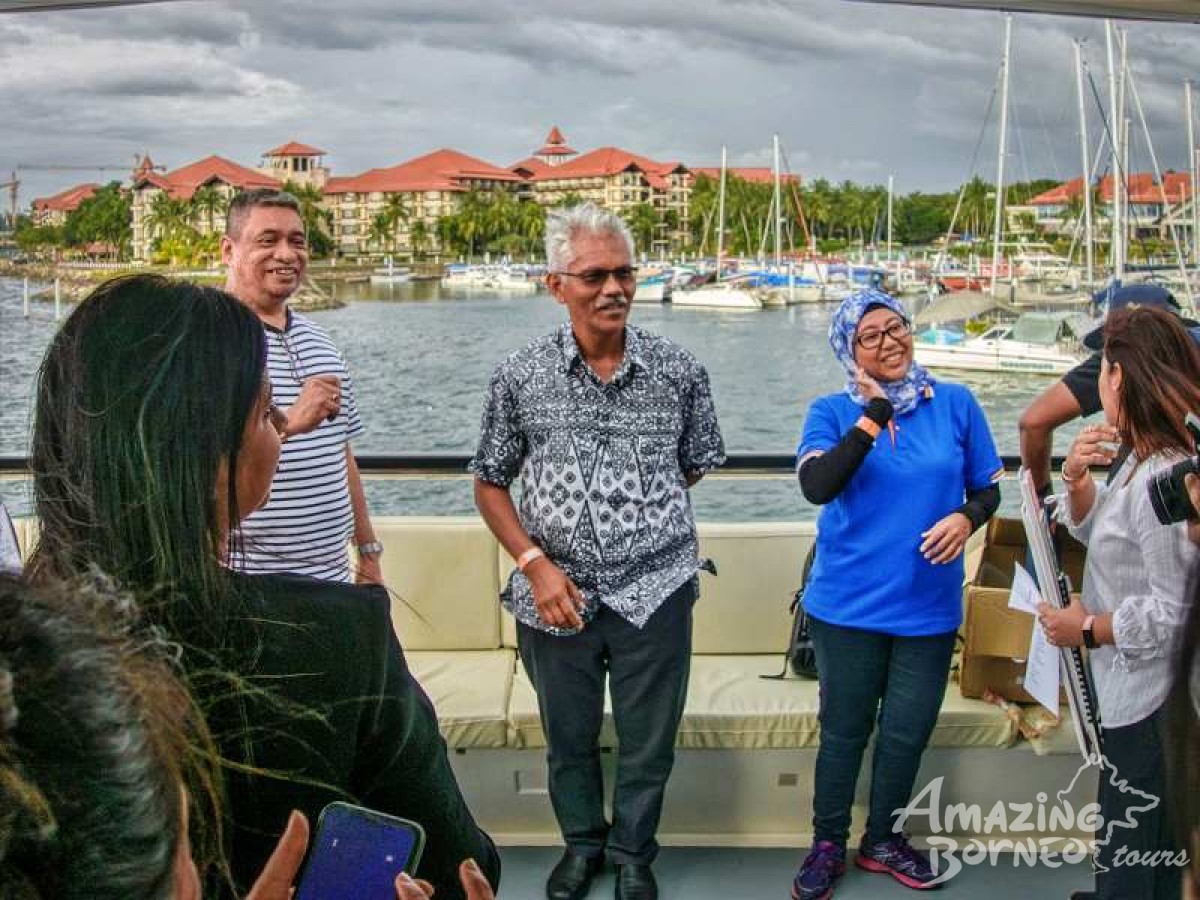 Iskandar Mirza M. Yusof (left) and Zulkifly bin Md. Said (middle) welcoming the Mega Fam participants
Participants came on board at 4.30 pm and were greeted with a warm welcome from NBC's crews. They gathered at the sun deck, where Tourism Malaysia's Deputy Director General (Planning) Zulkifly bin Md. Said gave a welcoming speech to all participants. Also in attendance to welcome them was Tourism Malaysia's Senior Director of Corporate Communication Iskandar Mirza M. Yusof. After the certificate-giving ceremony and a short photo session, the cruise set sail towards the Tunku Abdul Rahman Park (TARP).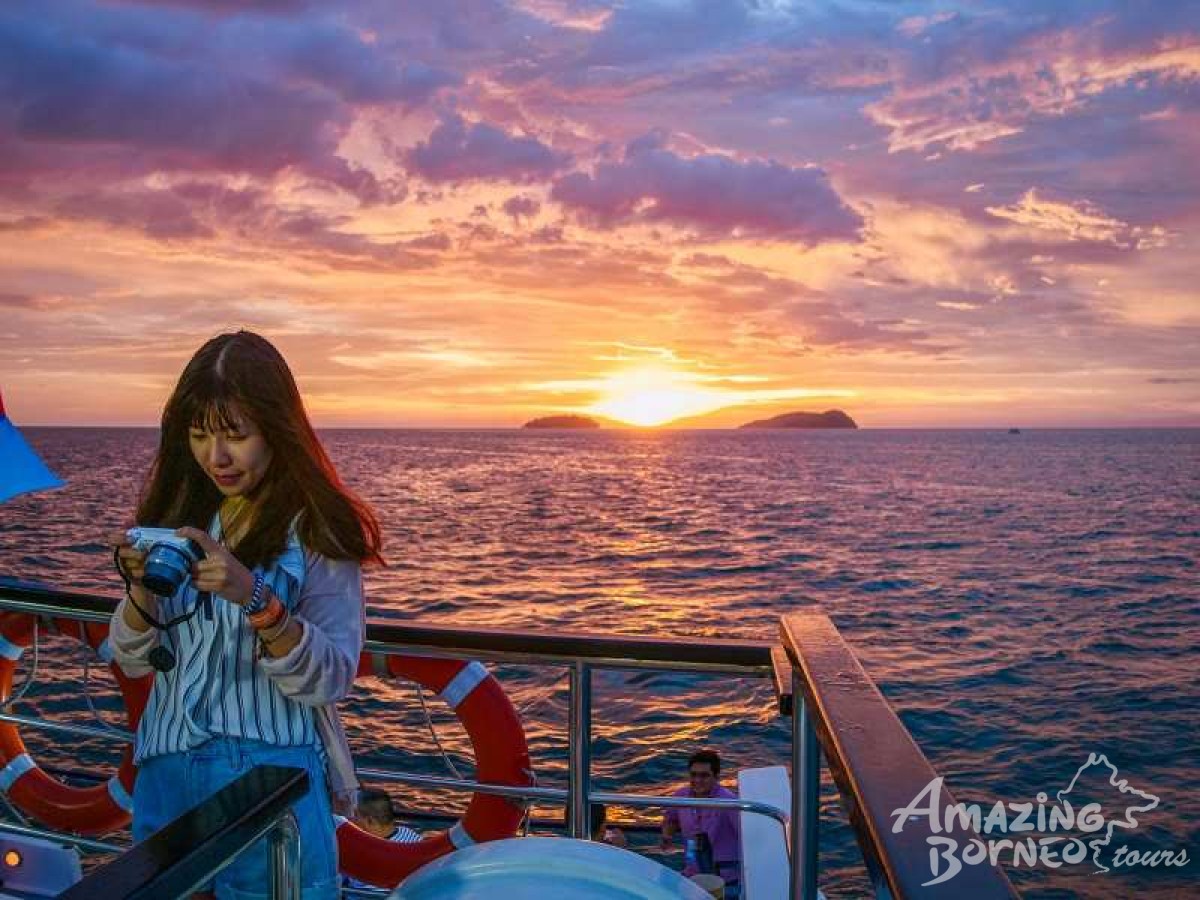 A Mega Fam participant taking pictures of the sunset
Inside the cruise ship, participants were treated with NBC's delicious international buffet spread, while the in-house band kept all entertained throughout the cruise with live music.
As NBC sailed across TARP, there was a slight drizzle, but it stopped just in time before the sun set over the horizon and showed everyone an explosion of colour that Sabah's sunset is famous for. Not surprisingly, everyone took out their cameras to capture the magical moment!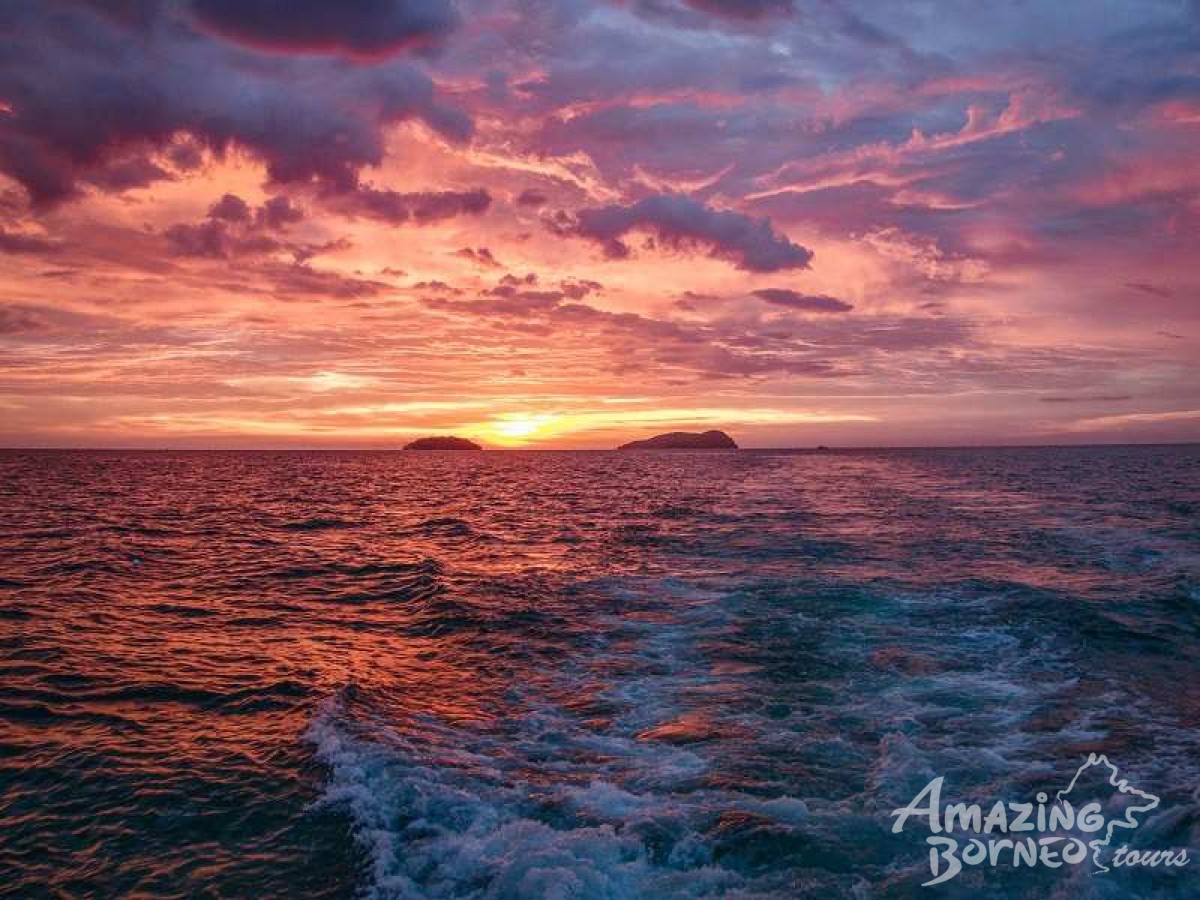 Sabah's sunset
Ending the night with a bang!
As the sky got darker, the ship headed towards the land and cruised along the KK City Waterfront. That gave a chance for all of them to see the city's fantastic nightscape. Colourful lights were on full display along the waterfront area, showing how lively KK's nightlife is!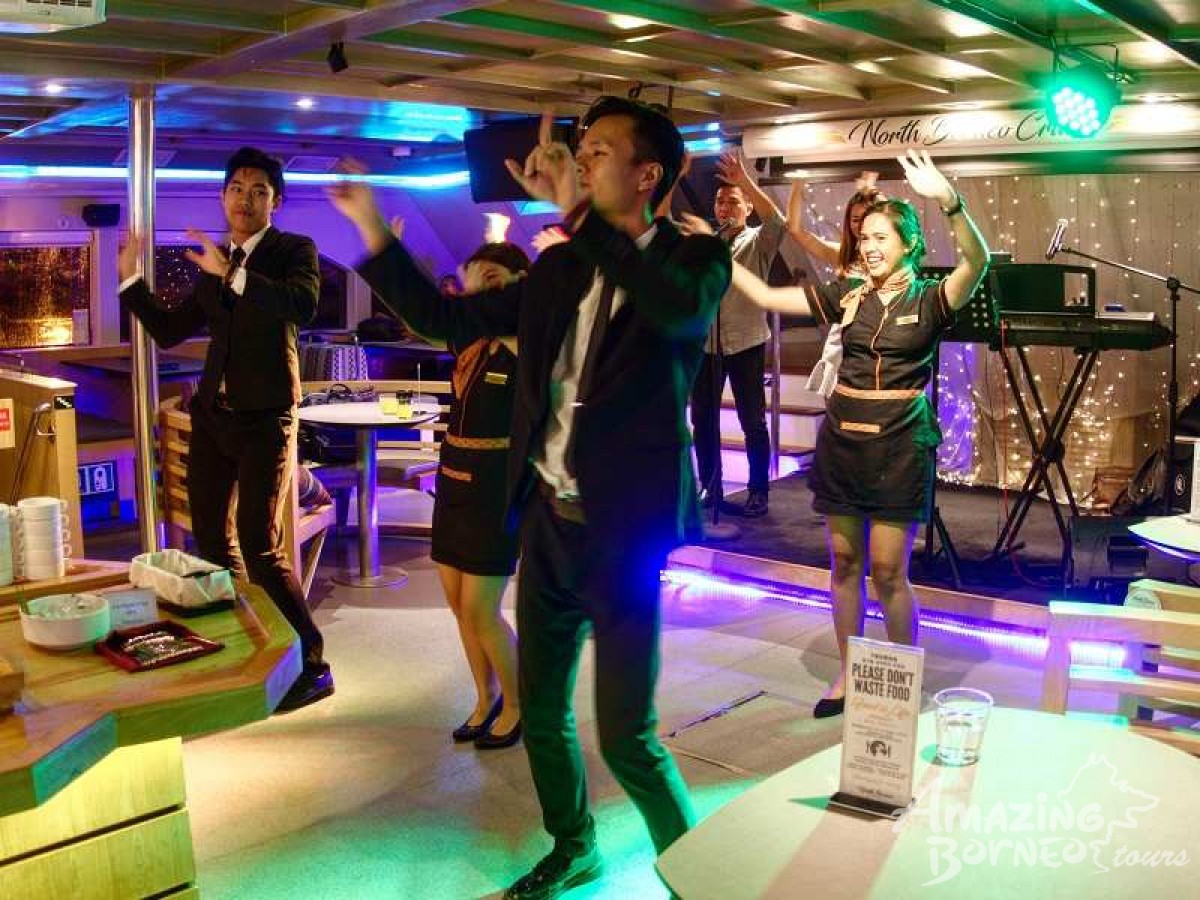 A special dance performance by the NBC crew
As the cruise ship headed back towards the Sutera Harbour Marina Jetty, the live band treated everyone with a medley of songs, which are followed by a special dance performance from the NBC crew. The cruise session ended with a performance of "Sayang Kinabalu" with everyone dancing the Sumazau around the buffet table. It was the perfect end to a perfect evening!
Unfortunately, all good things must come to an end, and we had to say goodbye to all our guests. But we had so much fun hosting Tourism Malaysia and the Mega Fam participants for our Sunset Dinner Cruise, and we would like to thank all for cruising with NBC. We hope we will see everyone onboard NBC again soon!