It's that time of year once more. Young girls are shuffling here and there with their hair tied up in a fancy bun; loud gongs can be heard from a far and everyone is rocking the Sumazau. For native Sabahans, this is a normal occurrence for the month of May. But if you're not from around here, it marks the start of joyous festival that goes on for a month.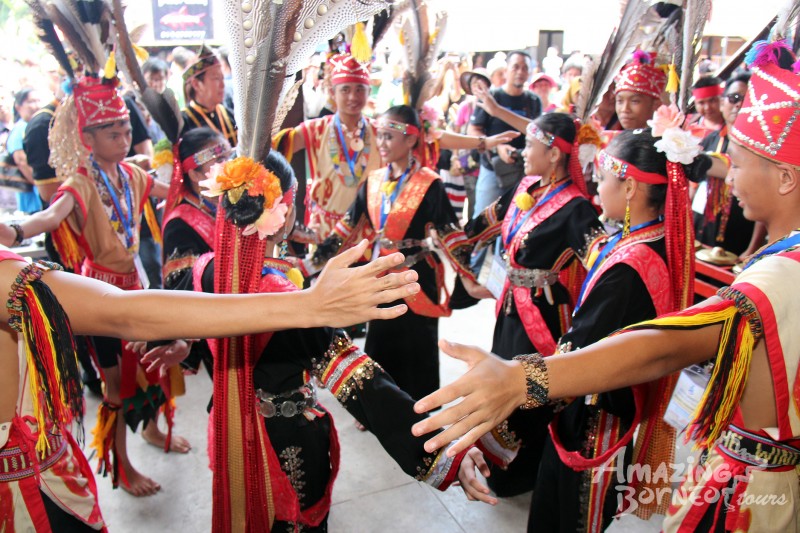 Tadau Kaamatan is not complete without the Sumazau (Picture: kdca.org.my)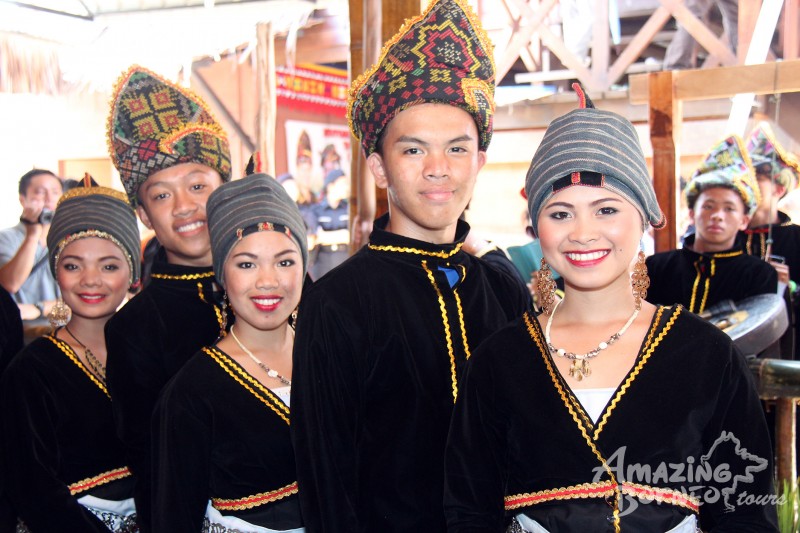 The next generation to continue Tadau Kaamatan customs (Picture: kdca.org.my)
Harvest Festival, or commonly known as Tadau Kaamatan, is a sacred tradition to honour the bond between the Creator and Creation. According to legend, this is to give thanks to their god, Kinoingan, for sacrificing his daughter, Huminodun, by cutting her to pieces and spread it across the field which then produced a fruitful harvest of the paddy. The word 'Kaamatan' means "harvest" in Kadazandusun.
This belief stems from the Kadazan-Dusun tribe and although it is highly practice by the community, it is now widely celebrated by the whole of Sabah; illustrating the strength of our unity. Unity is also the main theme for this year's festival that was recently launched at Tambunan, in line with Visit Tambunan 2017.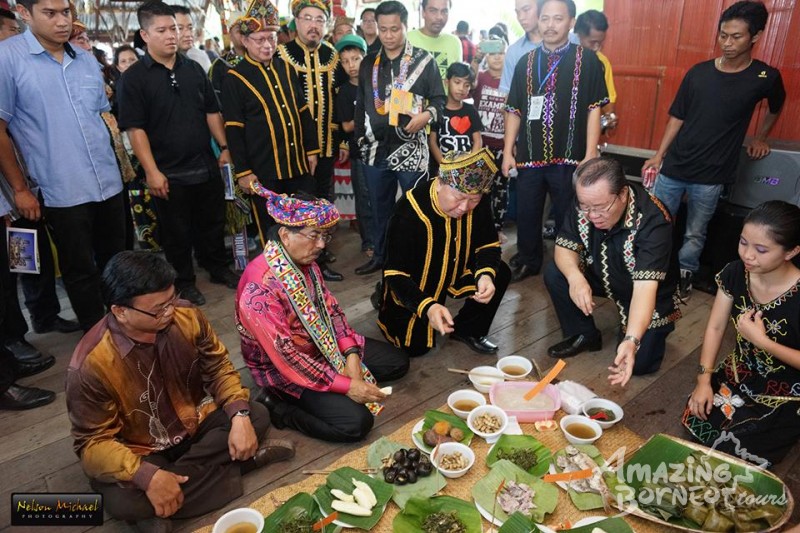 Sumptuous traditional food serve on banana leaves (Pic: Nelson Michael Photography)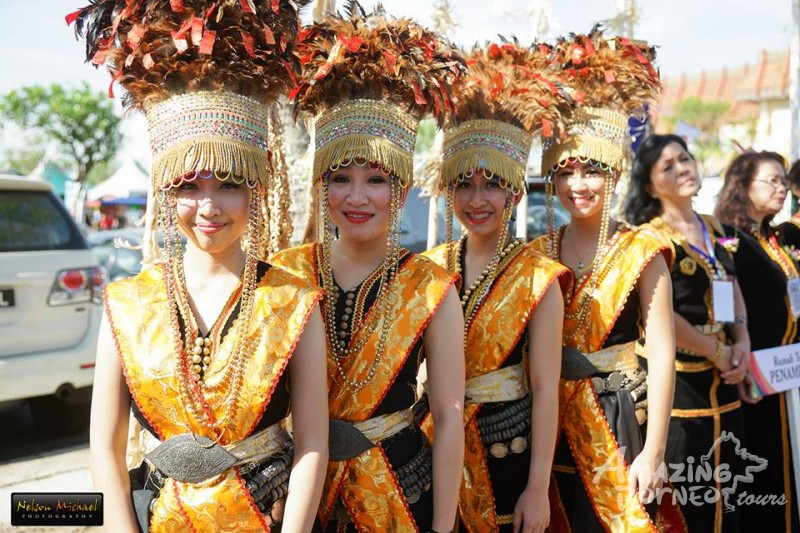 Beautiful ladies with headdresses usually worn by a Bobohizan (high priestess) (Pic: Nelson Michael Photography)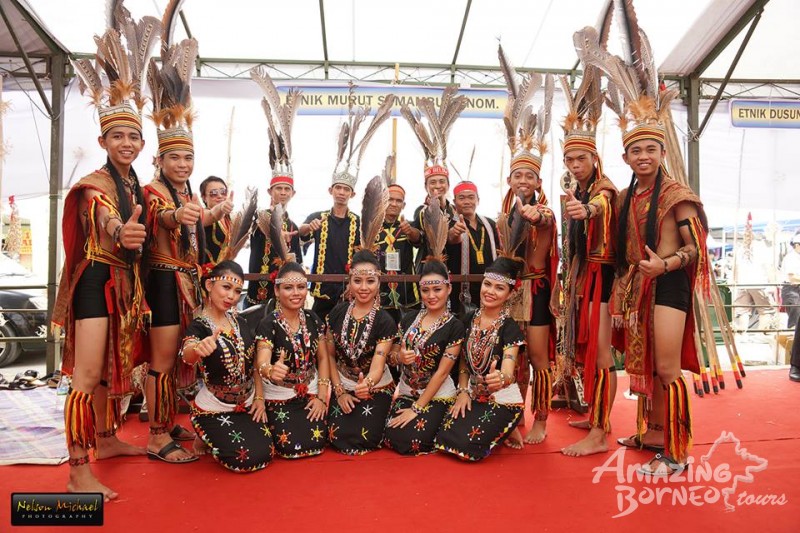 Magunatip dancers downing Murut traditional attire (Pic: Nelson Michael Photography)
Games, karaoke and feastin on Sago Grub
If this is your first time in Sabah, Tadau Kaamatan is a celebration you just can't miss. It is a festival loaded with cultural events. This is where men and women of all ages engage in a game of Mipulos (knuckle wrestling) and Migayat Lukug (Tug of War) or competing with others in Sugandoi, a singing competition. You might also want to take the opportunity during the festival to feast on sumptuous grub and rare delicacies.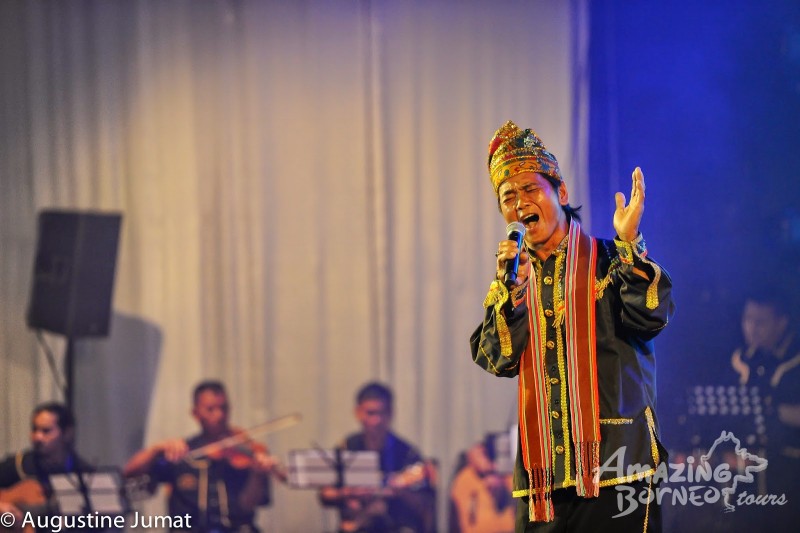 Local talents compete for first place in Sugandoi (Picture: Augustine Jumat)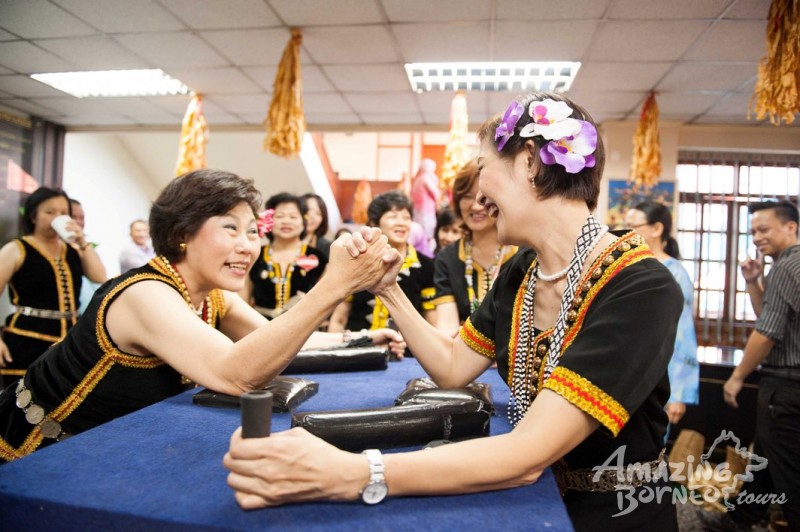 Ladies enjoying a game of Mipulos (Picture: makangang.2015.blogspot.my)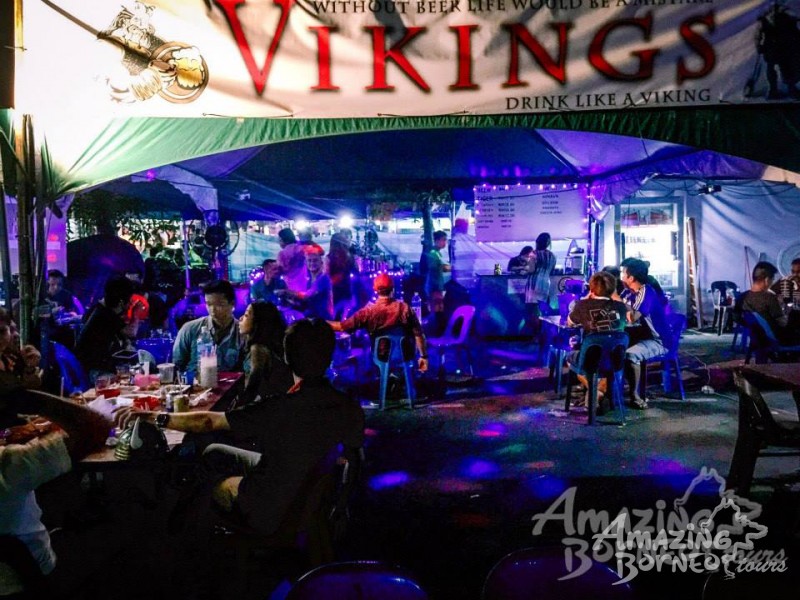 Food stall for warriors!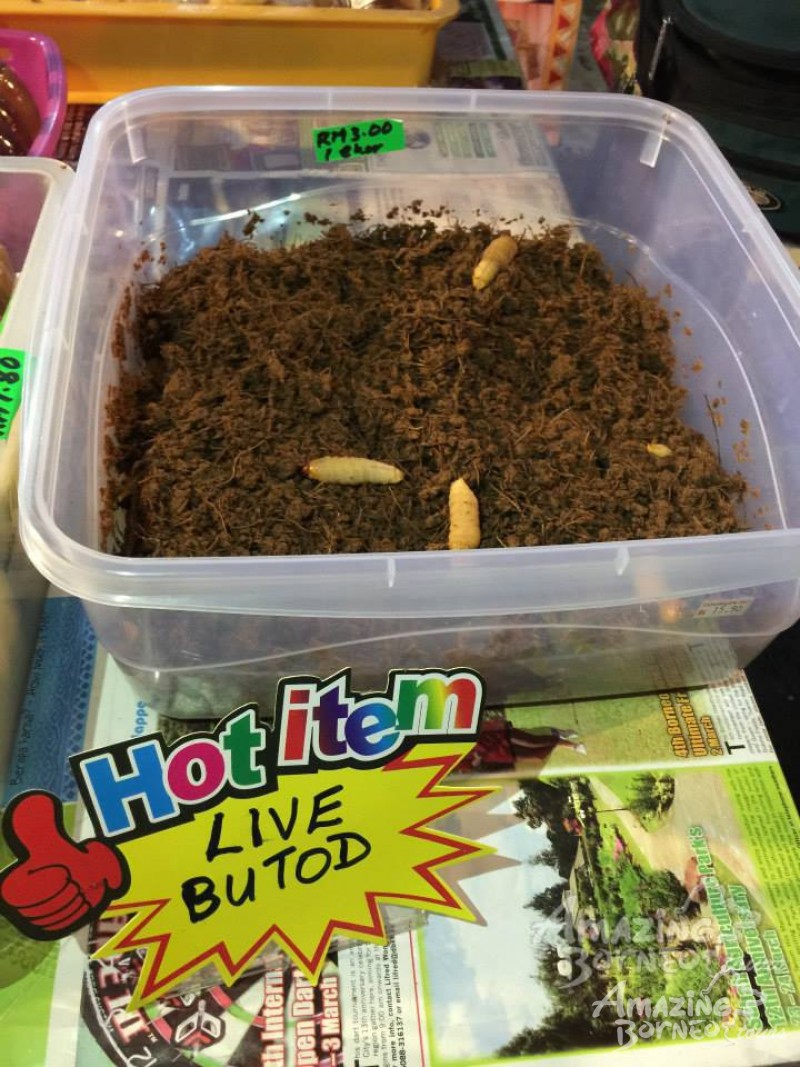 A must-try delicacy when you're in Sabah
Unduk Ngadau Beauty Pageant
Out of all, what everyone is anticipating most is the Unduk Ngadau beauty pageant. Unduk Ngadau derives from the word 'Runduk Tadau' meaning 'the girl crowned by sunlight.' This beauty pageant is a tribute to Huminodun, who was sacrificed by her father so the people could have a plentiful harvest. Unduk Ngadau goes beyond than just a pretty face; it is to represent Huminodun and the sacrifices she has given for the Kadazan-Dusun community.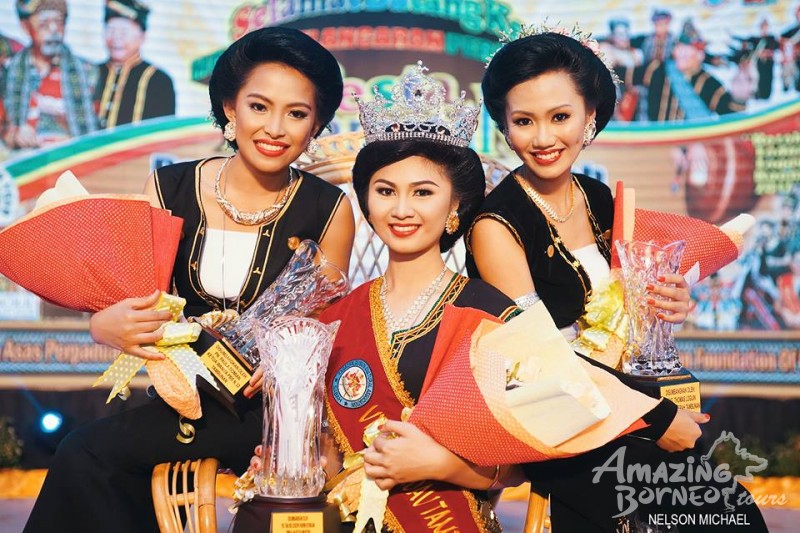 The top 3 contestants for Unduk Ngadau Tambunan district (Pic: Nelson Michael Photography)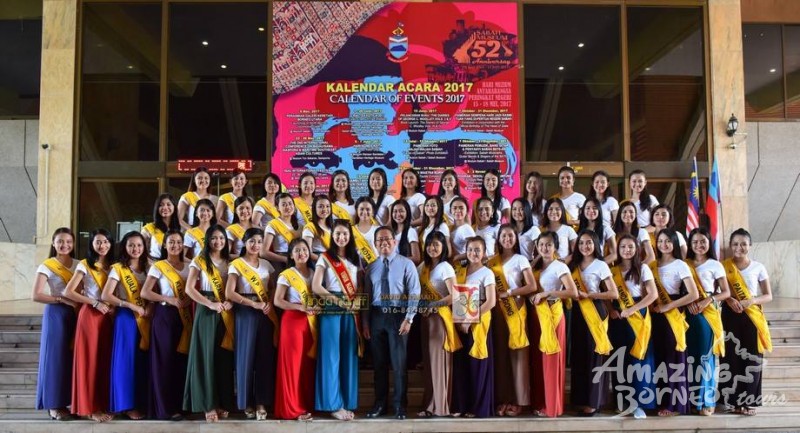 Contestants for Unduk Ngadau 2017 (Pic: David Aramaitii)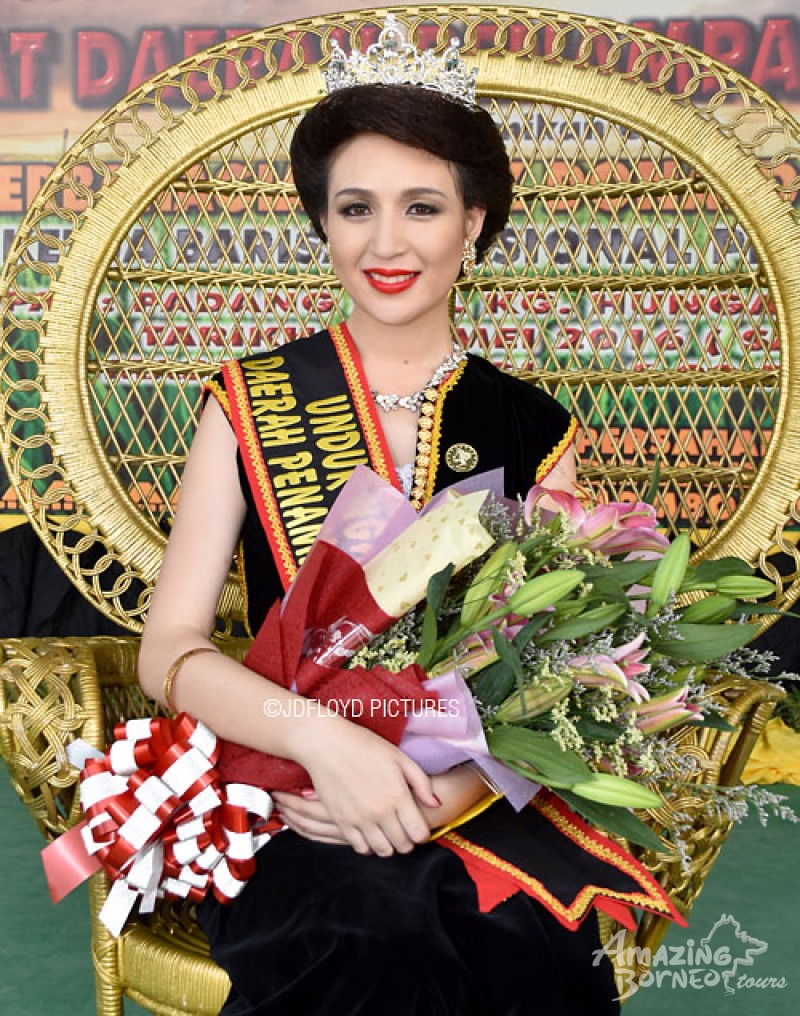 Unduk Ngadau 2016 winner, Sherry Anne Laujang (Pic: JDFloyd Pictures)
Grand finale for Tadau Kaamatan is on the 30th and 31st of May. But there are other events on different dates everyone should grab the chance to check it out. Take a trip to Hongkod Koisaan KDCA as there will be long line of stalls selling all kinds of food from pork burger to Butod. Make sure you're schedule is free for the grand finale!
| | |
| --- | --- |
| 29 May | Sodop Unduk Ngadau (Hongkod Koisaan KDCA) |
| 30 May | Launching of ceremony and traditional games exhibitions (Hongkod Koisaan KDCA) |
| 31 May | Grand Finale (Hongkod Koisaan KDCA) |
http://www.sabahfest.com/kaamatan-celebrations/
Information:
http://borneobonita.blogspot.my/2013/04/tadau-kaamatan-pesta-menuai-harvest.html
http://www.thestar.com.my/news/nation/2017/04/28/sabah-government-may-consider-shafie-apdal-kaamatan-proposal/
http://www.wikiwand.com/en/Unduk_Ngadau