Proud to be part of an expanding business venture and the very first East Malaysian tourism clients, Amazing Borneo Tours welcomes the dawn of the new age of unparalleled safety, convenience and comfort with the innovative WestStar Maxus V80 passenger tour van. The official launch of this van to be used as a tourist vehicle (Bas Persiaran) , together with the handover ceremony of two 11-seater Maxus passenger vans to Amazing Borneo Tours & Event Sdn. Bhd. was held on 28 Feb 2014 at Promenade Hotel Kota Kinabalu, with Minister of Tourism, Culture and Environment, Datuk Seri Panglima Masidi Manjun gracing the event. Datuk was quoted saying that this is a timely investment that will boost quality service for all customers and promote the tourism business sector, especially in celebration of Visit Malaysia Year 2014.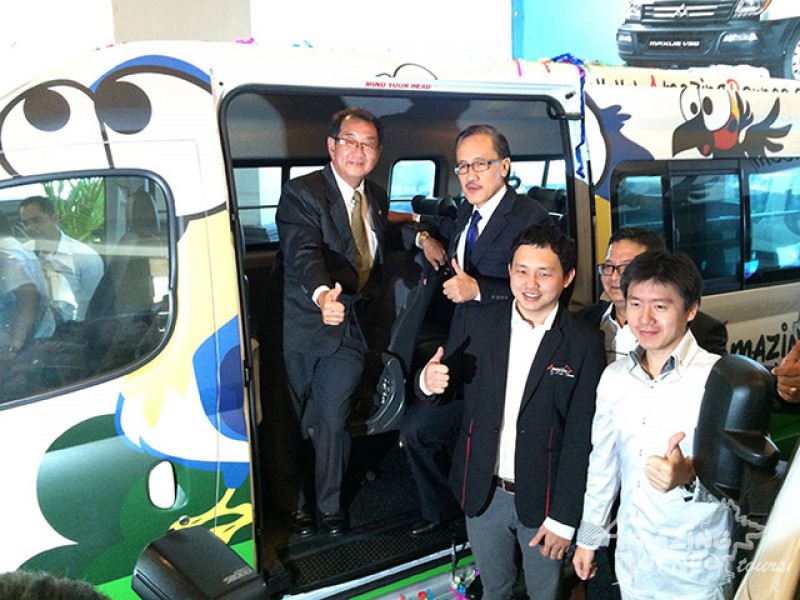 Amazing Borneo ourselves are a team of beach frolics, thrill seekers, adrenaline junkies and we cherish the outdoors as much as our guests do. Who doesn't enjoy a well-planned, comfortable and safe holiday? We know we do. At Amazing Borneo Tours, we aim for excellence when it comes to our ambitious aspirations for quality, comfort and safety standards. As we believe that transportation is an integral part of visitor experience, Amazing Borneo Tours leads in bringing in the first Maxus vehicle to be used as a tourist van into Sabah six months ago with the vision that it could guarantee our guests' high service standards. Along came a wave of such encouraging feedback from both our staffs and guests who travelled with us that we took another leap into quality by investing in another two 11-seater Maxus passenger vans.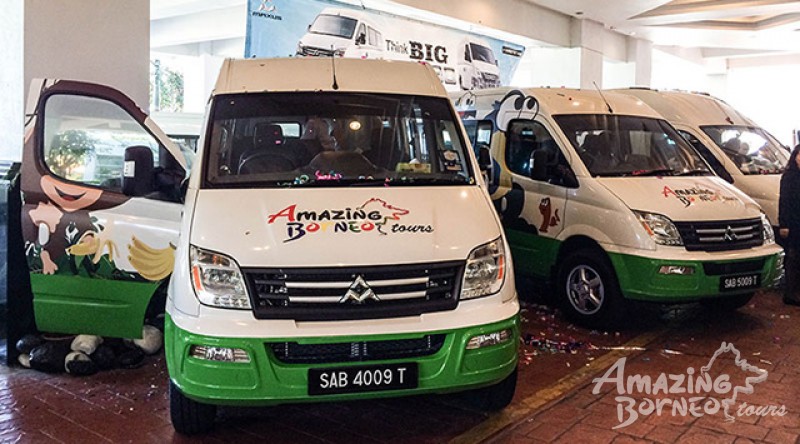 The Land Below the Wind is filled with an abundance of beauty. On those long scenic drives through sweeping landscapes laced with green pastures and lush paddy fields, comfort is crucial, especially leg space! With such a vehicle being utilized in our tours, come join us in our journey through the hidden and notorious charms of Borneo and take delight in a great holiday, where safety is not compromised in the name of comfort!