SUPERHEROES & VILLAINS IN A FAIRYTALE WORLD
After a pirate-themed annual dinner on board North Borneo Cruises in 2016, we've since returned to shore and dropped anchor at The Pacific Sutera on the 15th of December 2017 for Amazing Borneo's 8th Annual Dinner and Dance!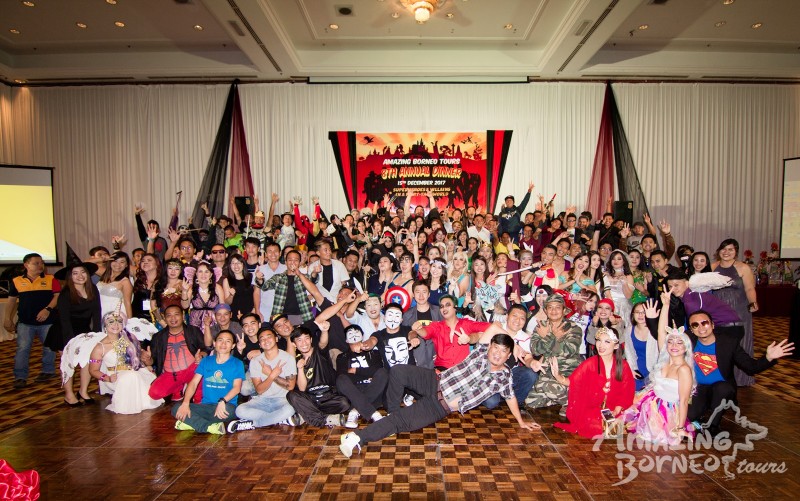 The annual dinner and dance is to celebrate yet another successful year at Amazing Borneo, bringing office-based and on-field staff members together for a night of dining, fun, and plenty of dancing.
The annual dinner committee decided to pull something different out of the bag this year with the theme being Superheroes and Villains in a Fairytale World!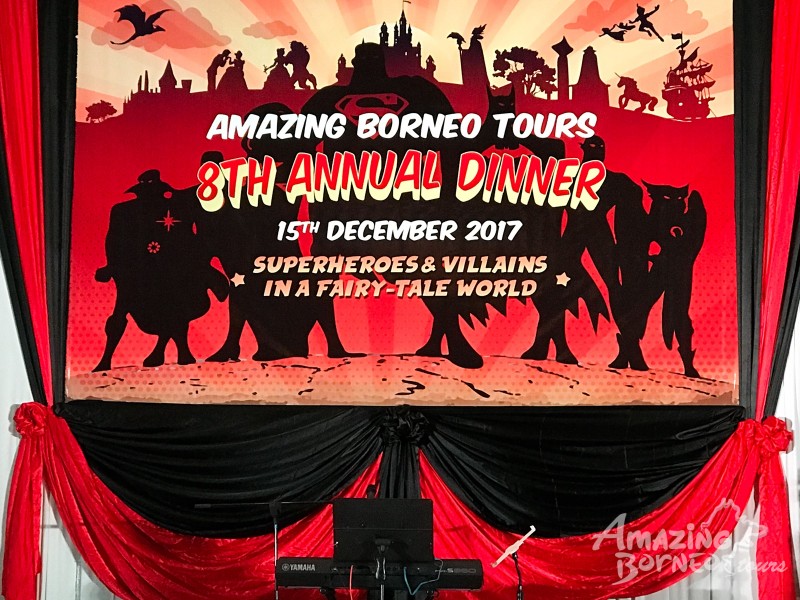 The ballroom was adorned in red and black accents for a heroic-villainous feel, whilst the ethereal photo booth area transported you into a fairytale world.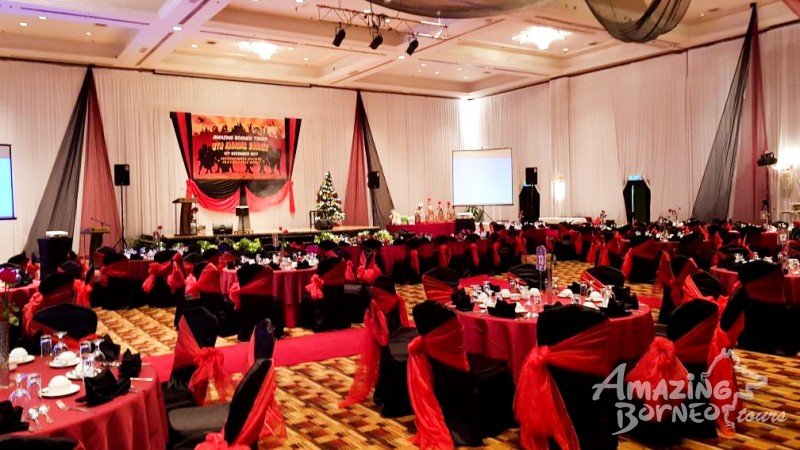 Overview of the ballroom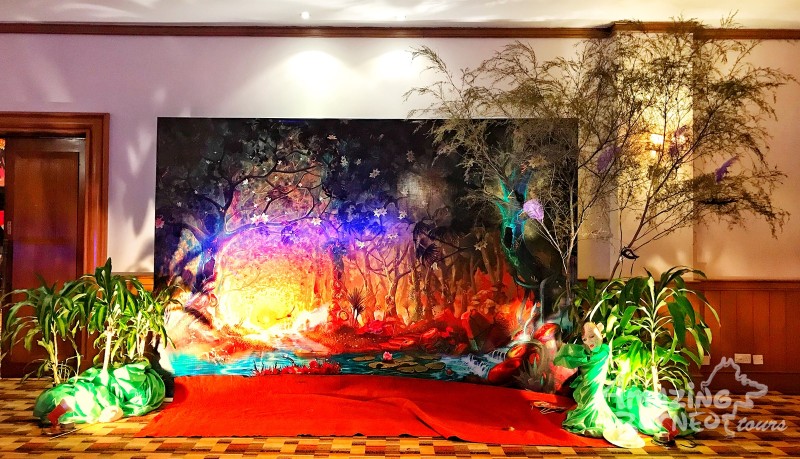 Photo booth
Resembling Comic-Con more than it did an annual dinner, the costumes everyone rocked-up in were definitely conversation starters. From heroes, to villains, and even Disney-inspired princesses, everyone looked stunning!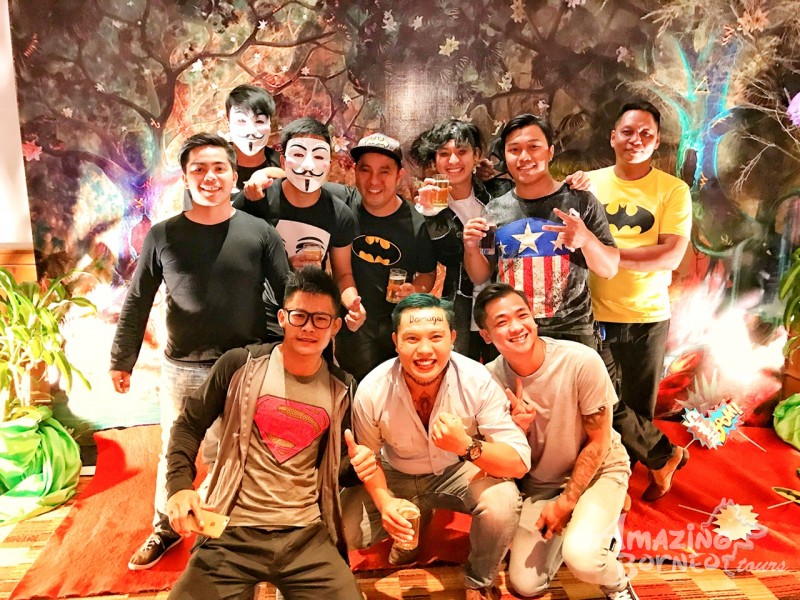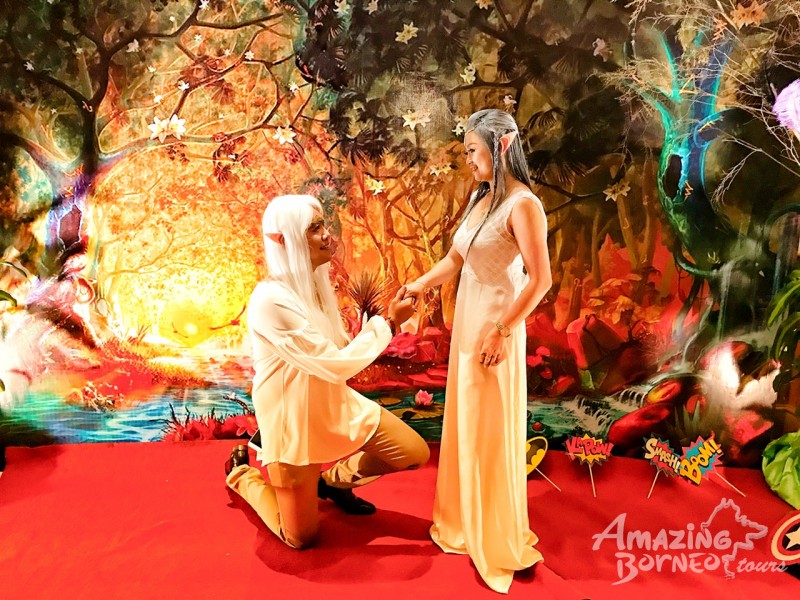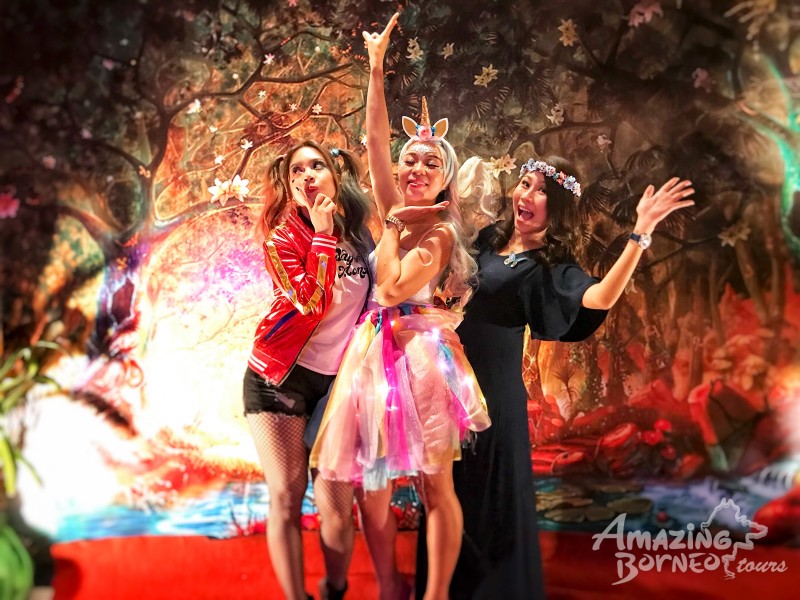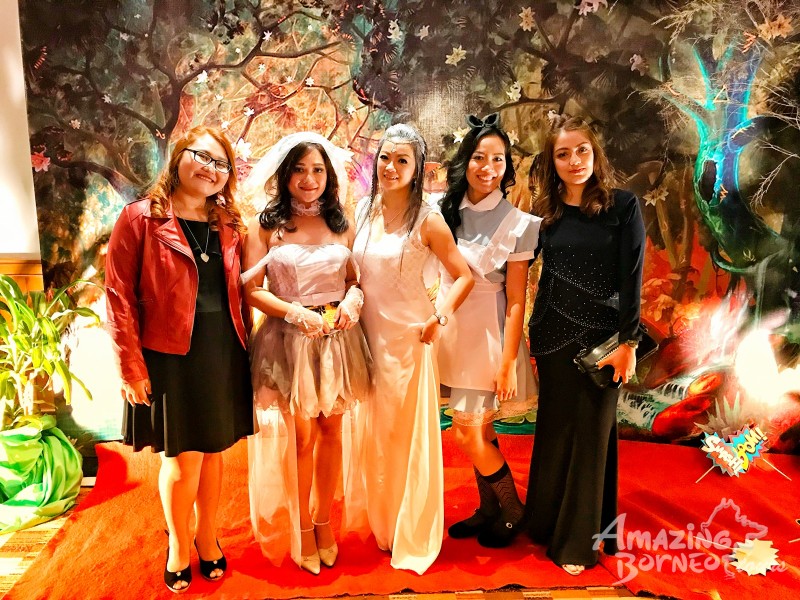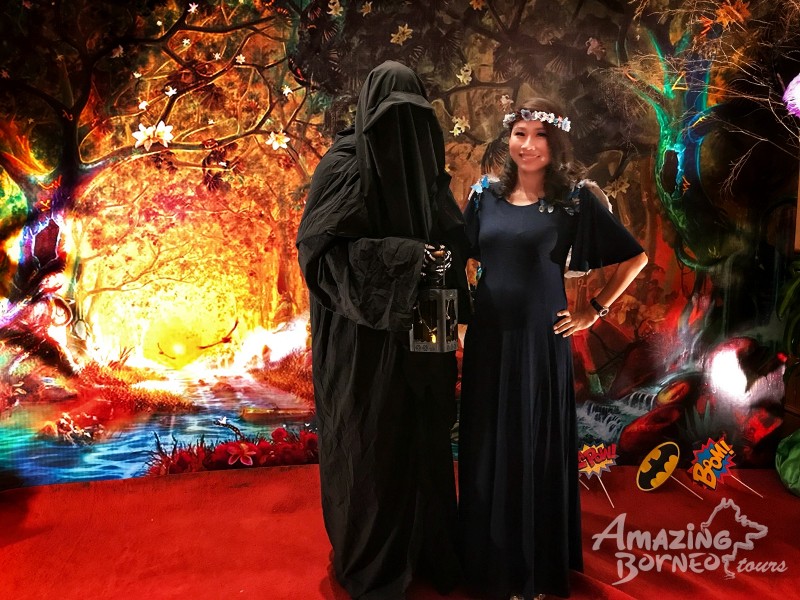 Even the ultimate villain, the Grim Reaper, made an appearance that night!
The night kicked-off with an opening performance by the annual dinner committee members to which they waltzed to the Disney song "So Close".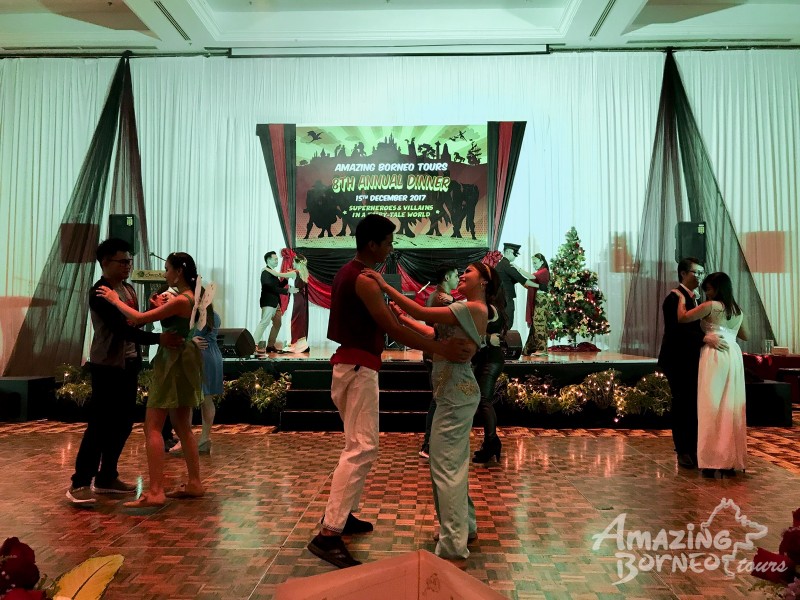 Following the waltz was a speech by our founder, Kenji Yeo.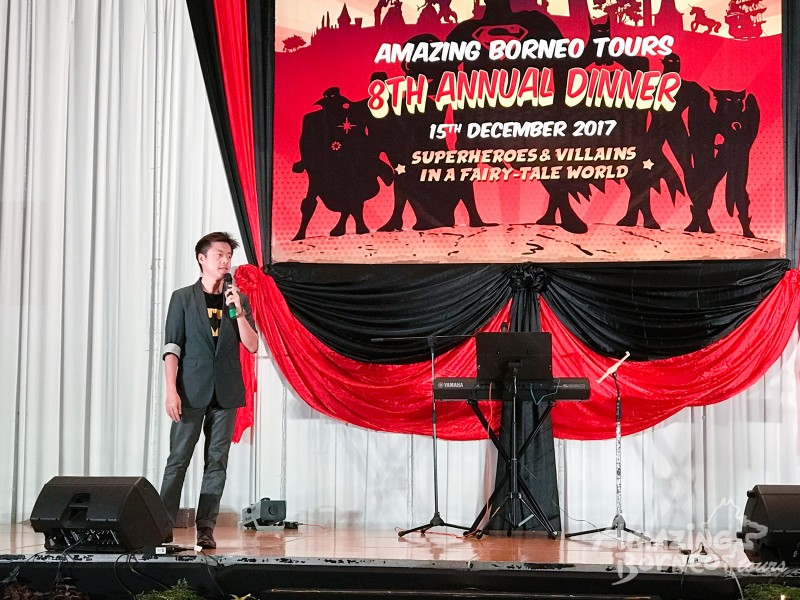 Dinner was served buffet-style with a large selection of dishes which left everyone spoiled for choice and kept going back for seconds!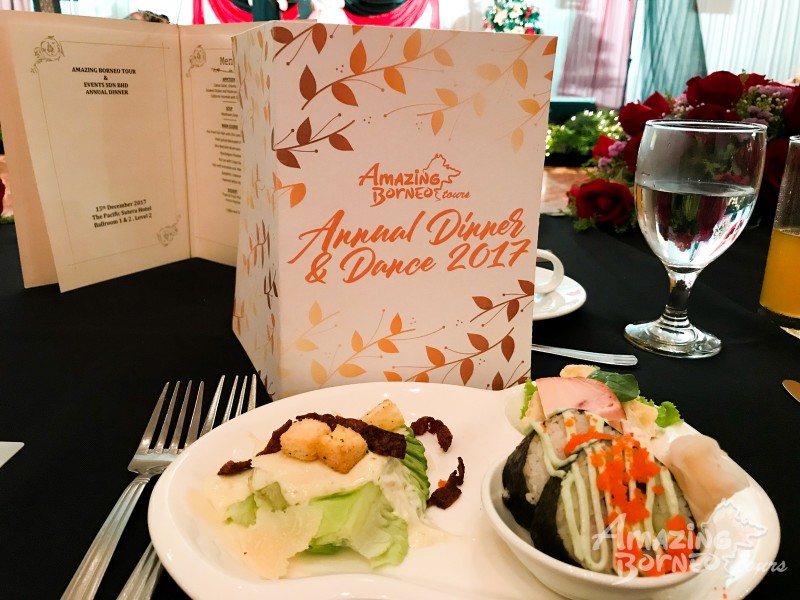 The entertainment for the night were an array of performances by staff members and live music was provided by Jessel.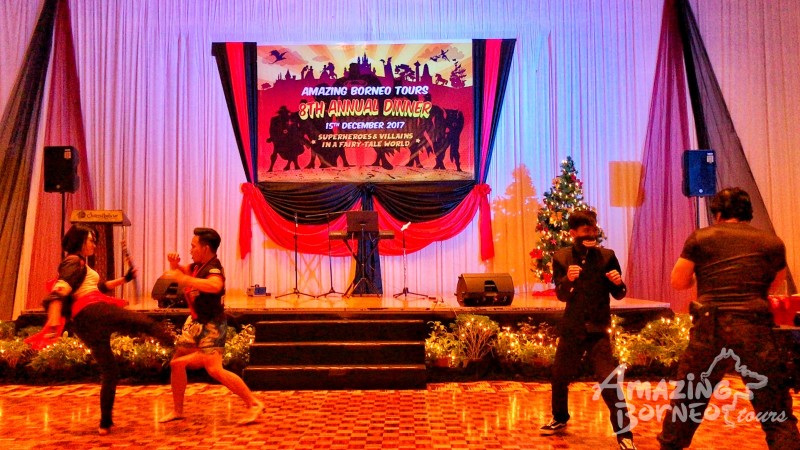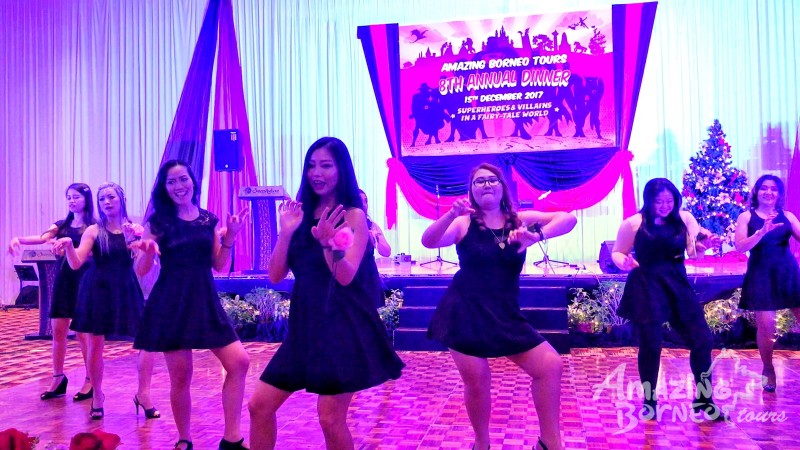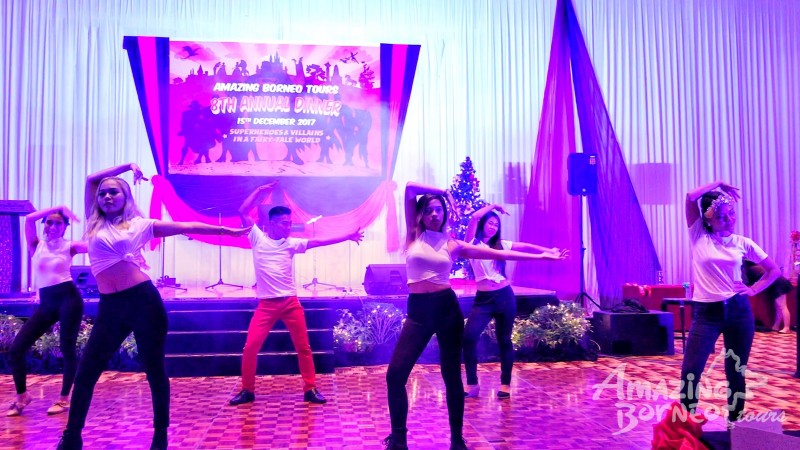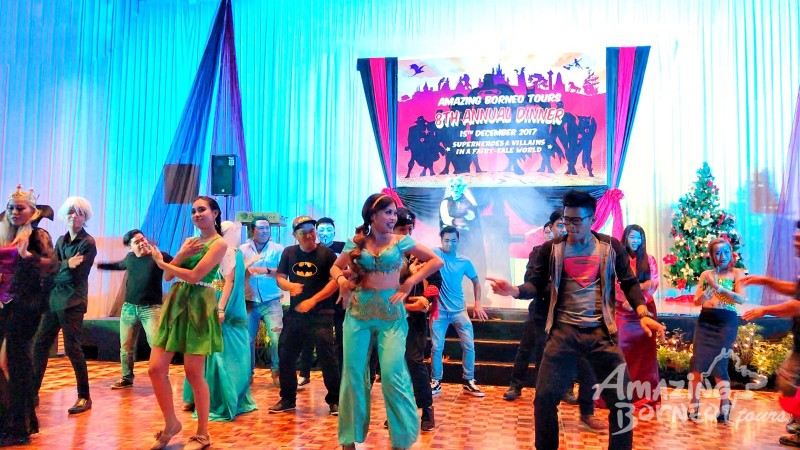 Soon it came time for the presentation of awards. Amongst the 31 awards presented that night were the 5 Years Loyalty Bronze Award, Best Department Award, Star Employee Award, Top Service Excellence Award, and Outstanding Performance Award.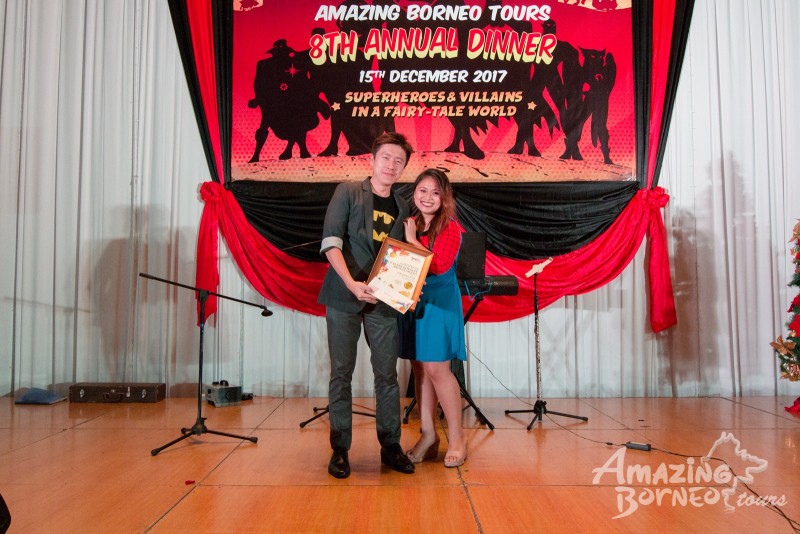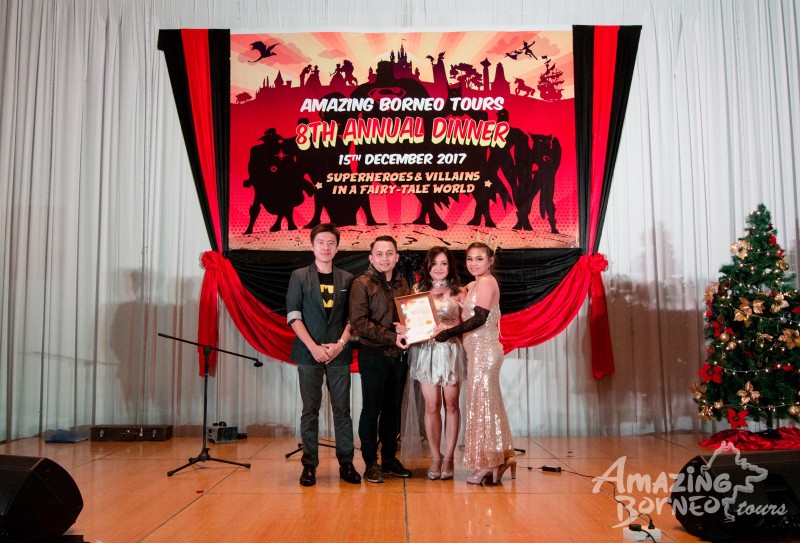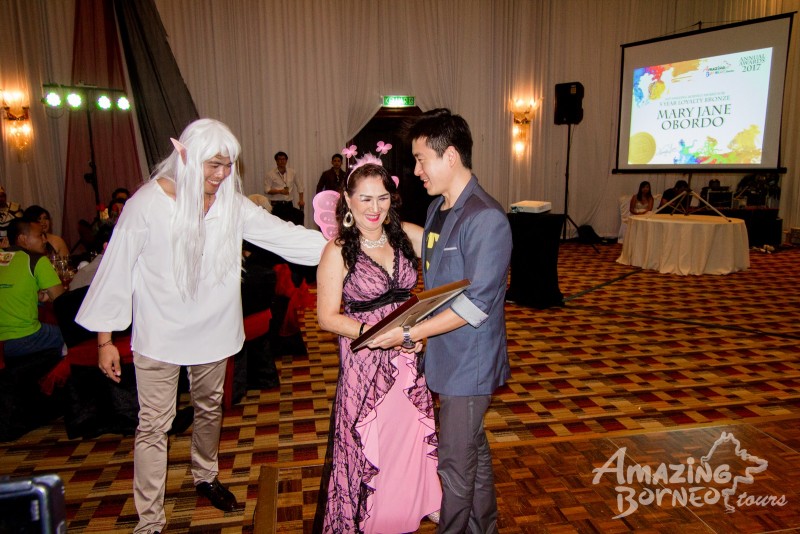 These awards are acknowledgements from our founders and staff members alike in recognition of the dedicated hard work of individuals and teams within Amazing Borneo.
No annual dinner is complete without a Lucky Draw Contest. Prizes included gift vouchers, hotel staycations, kitchen appliances, hampers, a trip to Danum Valley, and prizes including cash!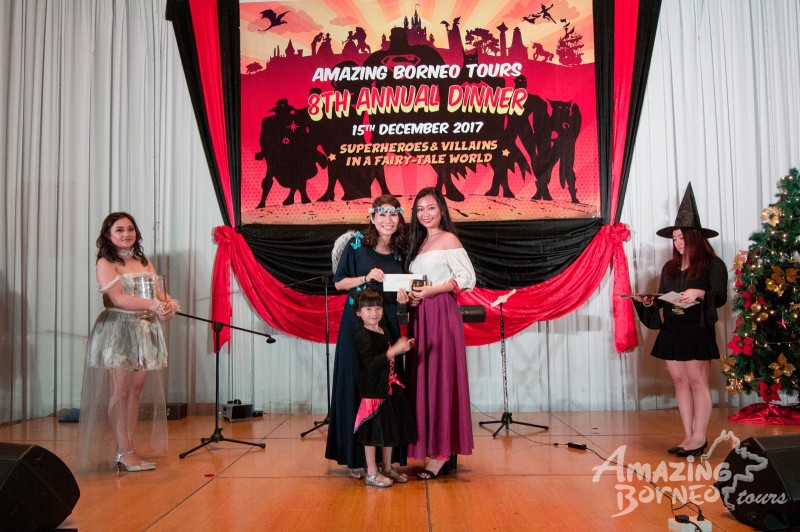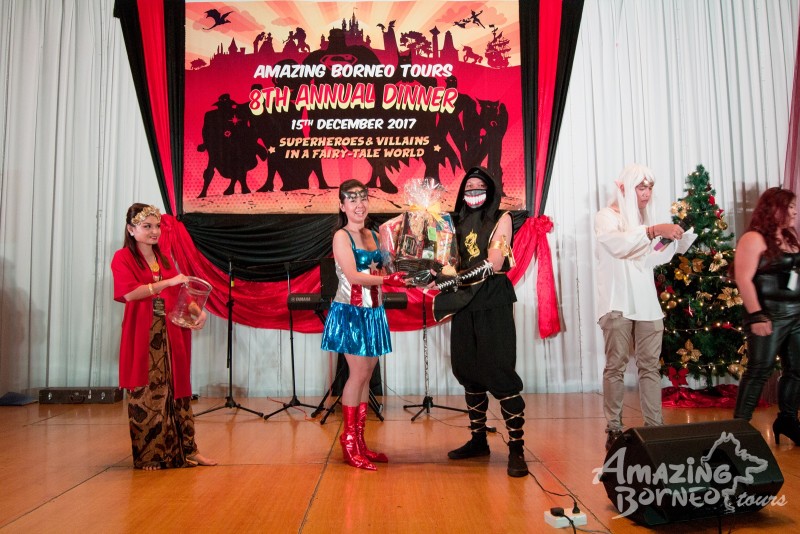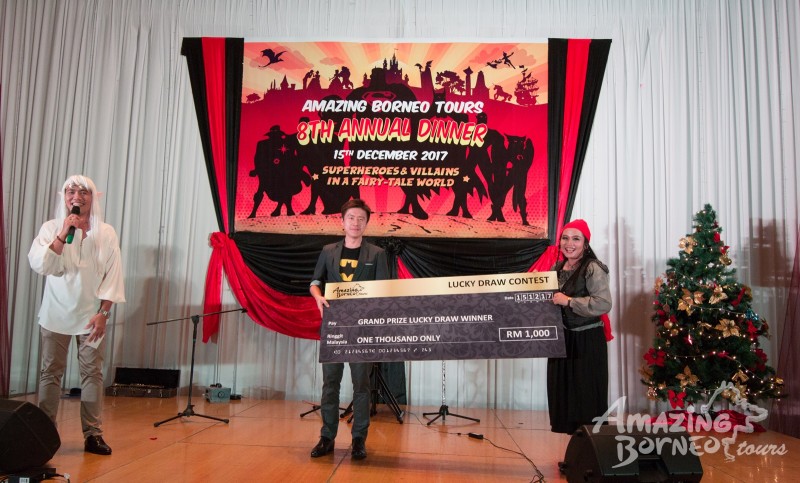 With everyone putting in tremendous effort into their costumes, rewards are a must! Winner for Best-Dressed were decided by votes of everyone in attendance that night.
The decision was unanimous when Neavilla of our Kinabalu Park Operations team was voted as the Best-Dressed Female and Lester of our SeaTango dive team as the Best-Dressed Male.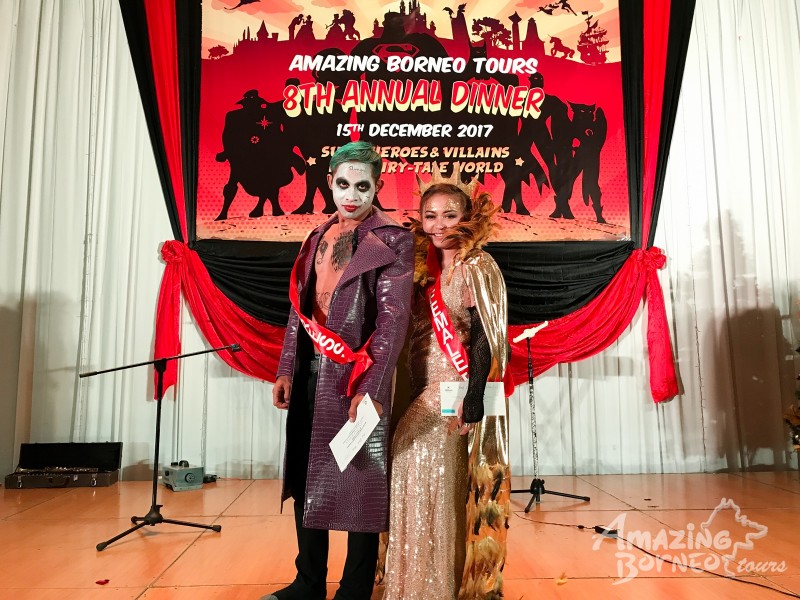 Lester as the Joker; Neavilla as the Evil Queen from The Huntsman
As with most dinner events, the night ended with everyone gathering on the dance floor to dance the night away!
Shout out to the committee members for their hard work in making this event possible!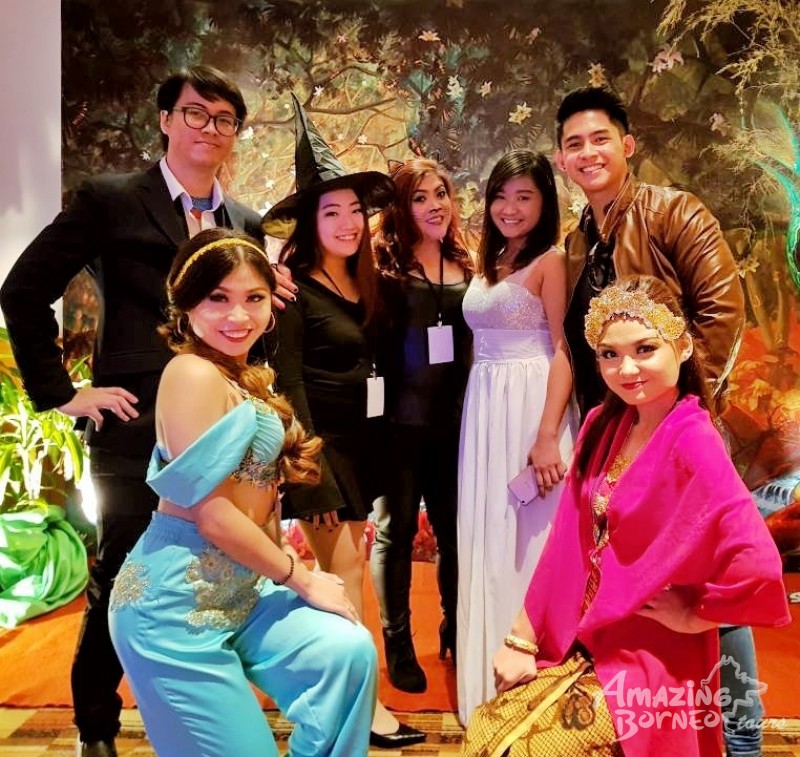 Annual Dinner Committee 2017
Amazing Borneo's 8th Annual Dinner and Dance was a roaring success and a great close to the year 2017!